We've taken a look at the retro living room  and kitchen.  Now, let's have a look at bygone boudoirs from around the 1970s.  Enjoy.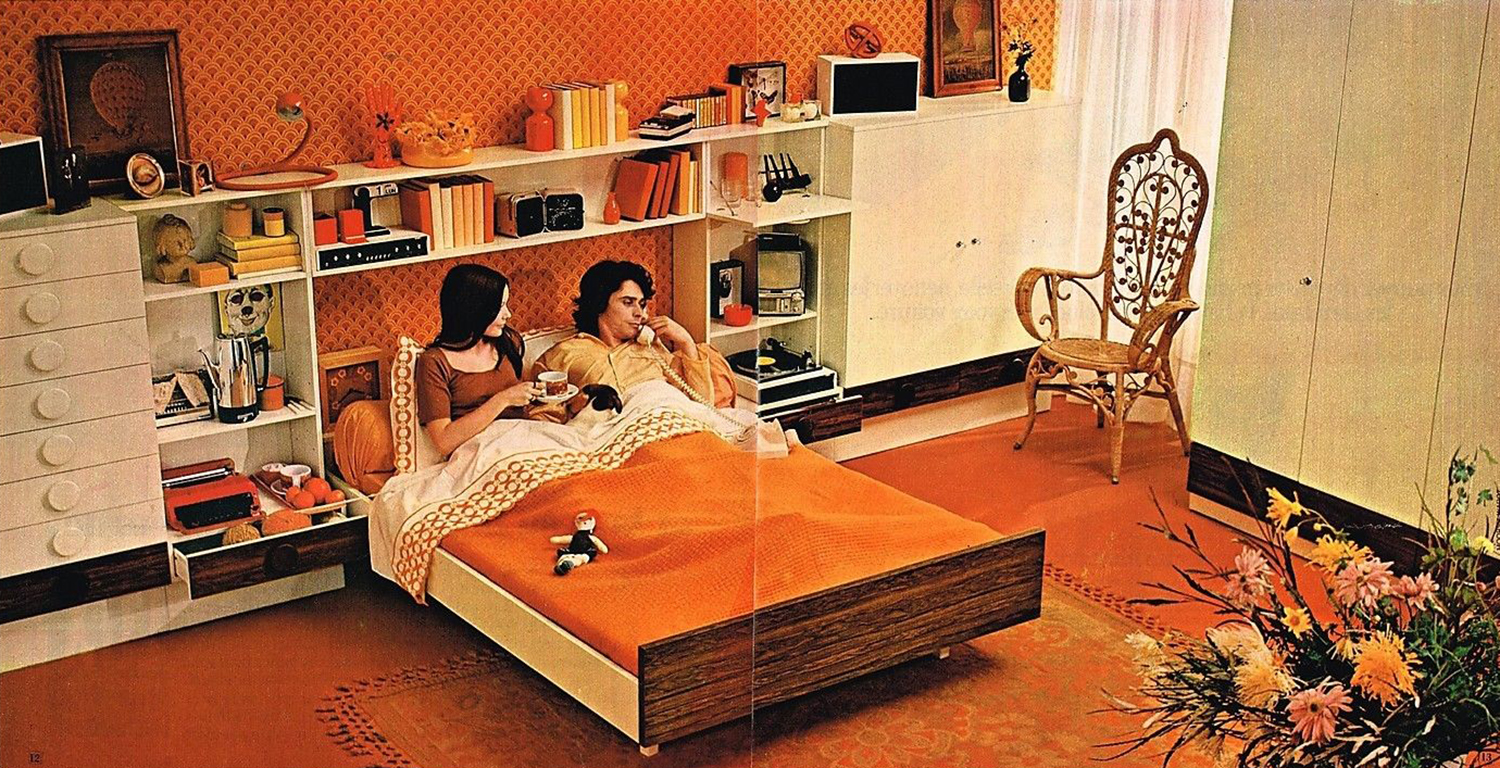 Orange was big in the seventies.  If you doubt me, read A Clockwork Carpet.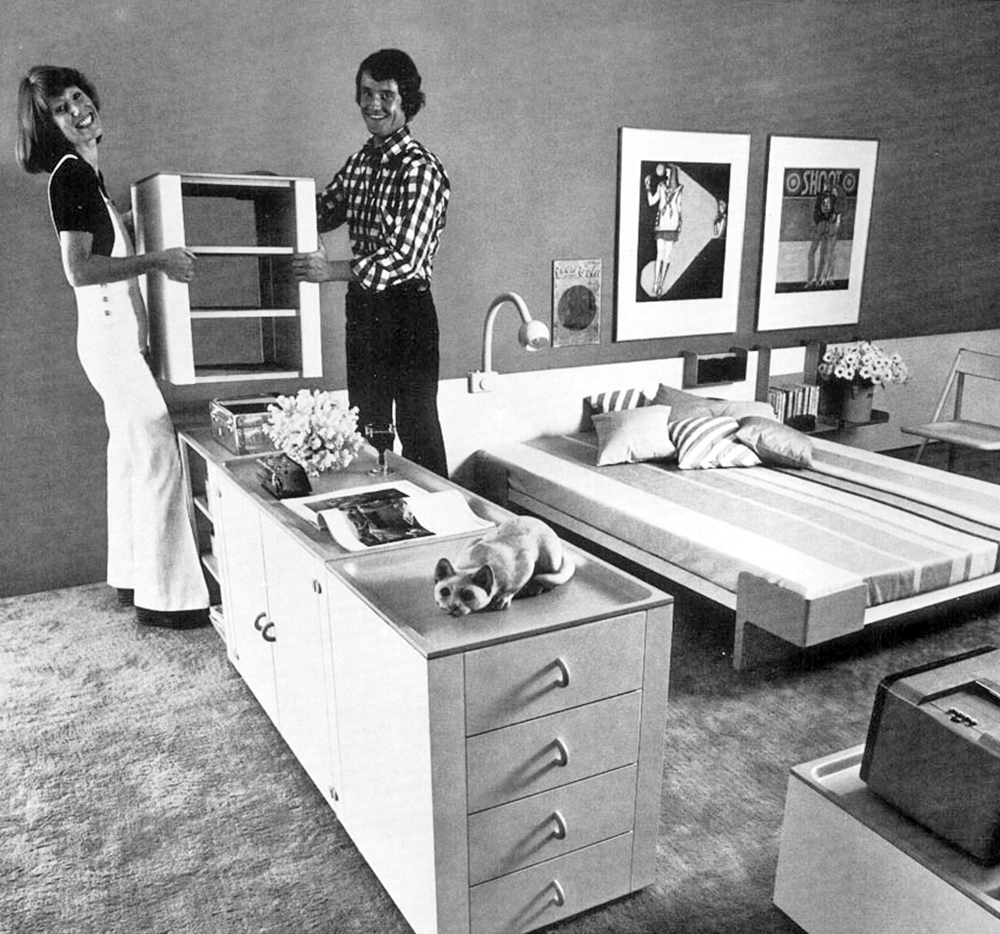 A happy 70s couple building their new bedroom.  It looks great… minus that cat statue.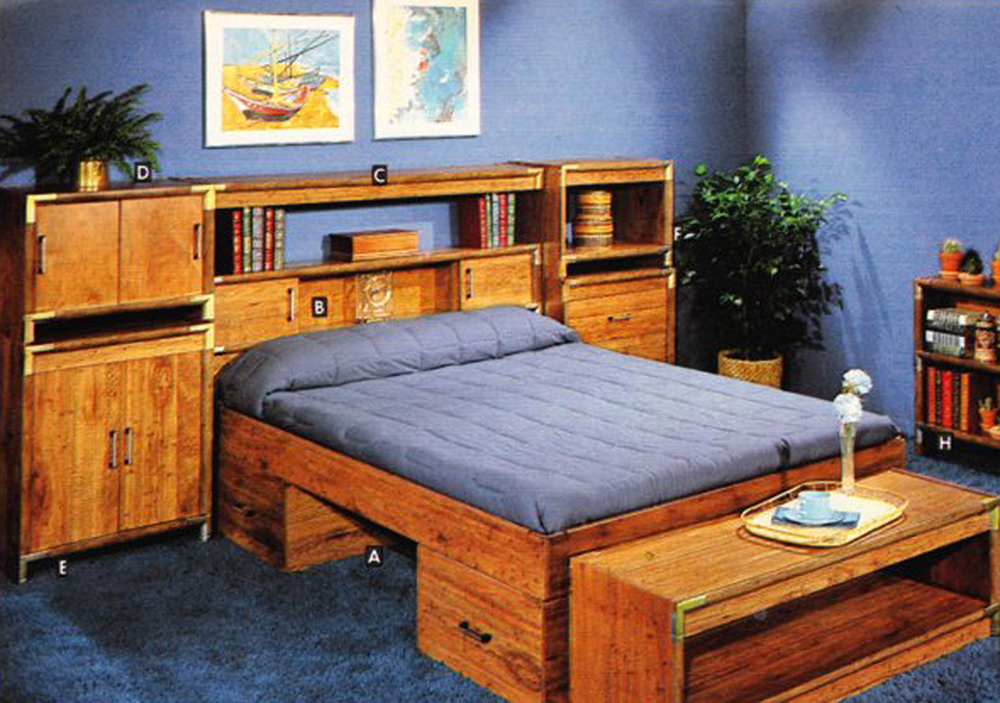 A wildly popular bedroom look for teenage boy bedrooms in the seventies.  To be complete, the picture above just needs a Blue Oyster Cult poster and bag of weed hastily stuffed in the shelving.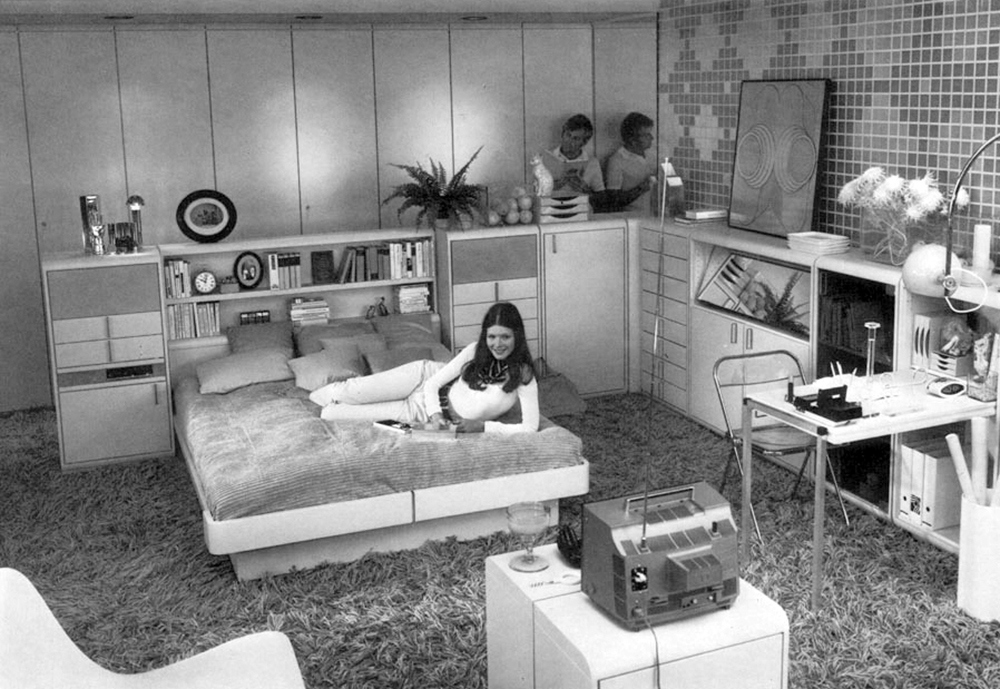 Gaze in wonder at that those thick waves of shag.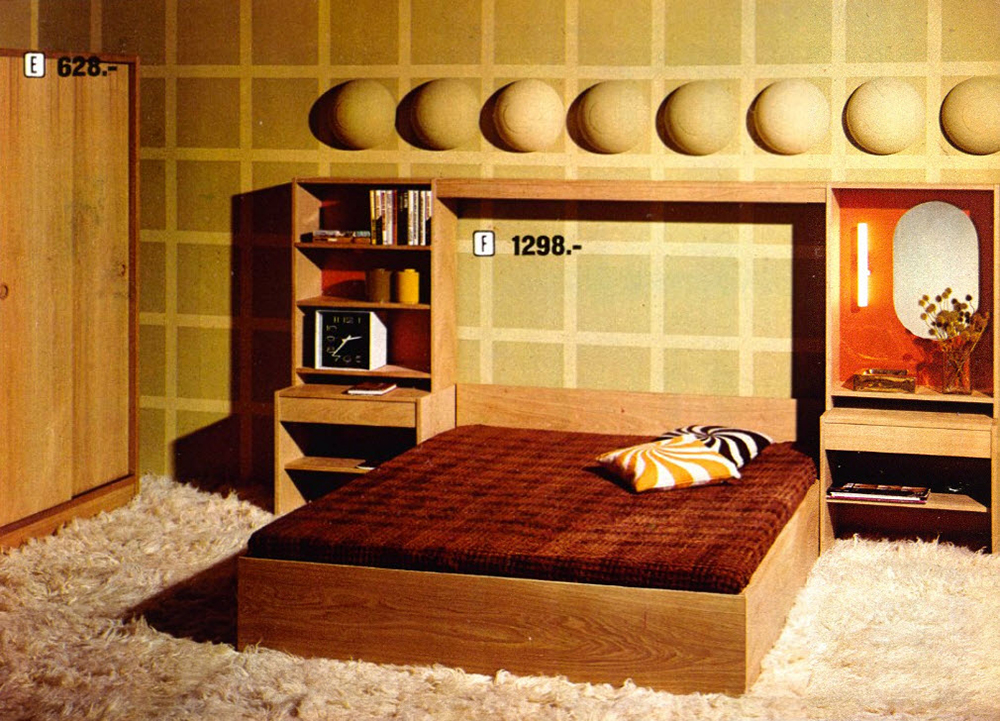 Speaking of shag: this bedroom from a 1973 catalog is a thing of beauty.  For more shag wonders check out: Shag Carpet and the Sleazy Seventies.
It's always nice when your outfit matches the bedding.  It's also nice to always have plenty of loaves of bread at the foot of your bed, just in case.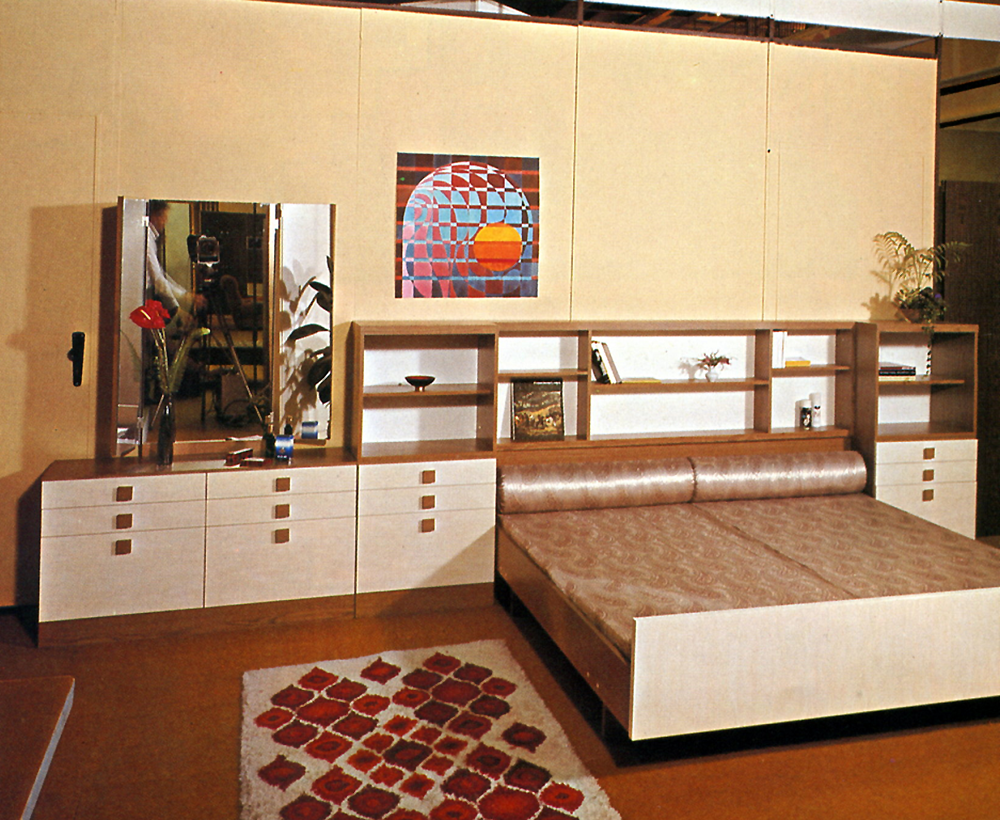 A picture of a bedroom from a 1977 magazine… complete with a look at the cameraman and his tripod (in the mirror).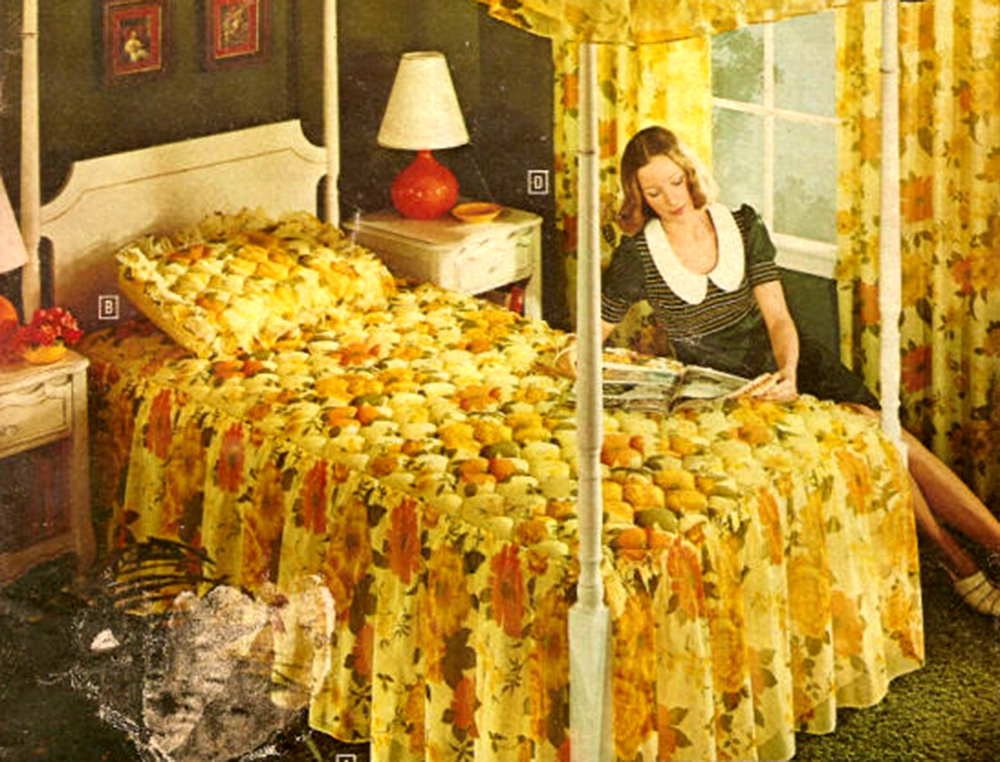 A "meta" catalog page featuring a gal looking through a catalog. Does she see herself? (You might want to grab some weed from that previous teenage bedroom to appreciate this.)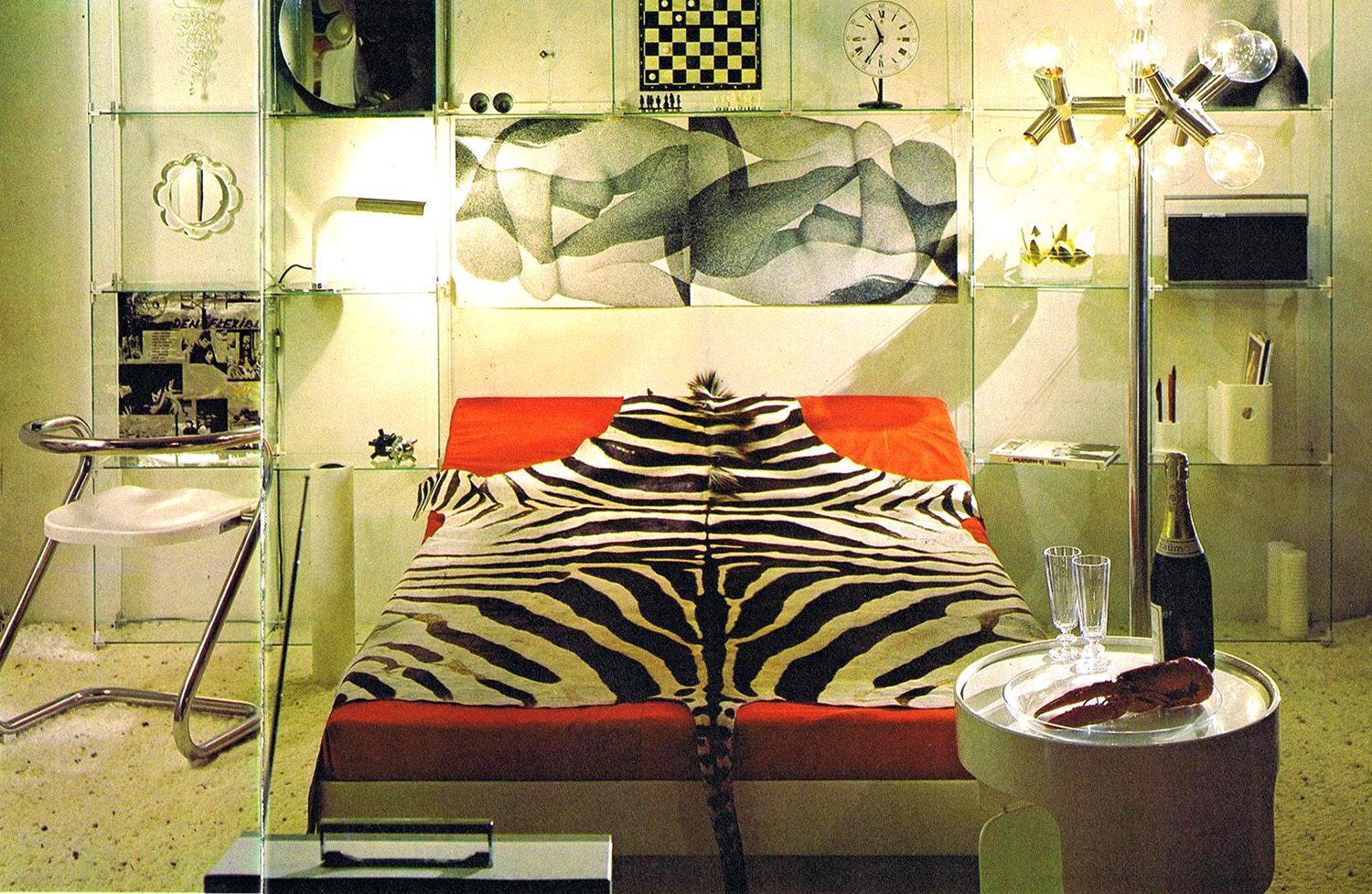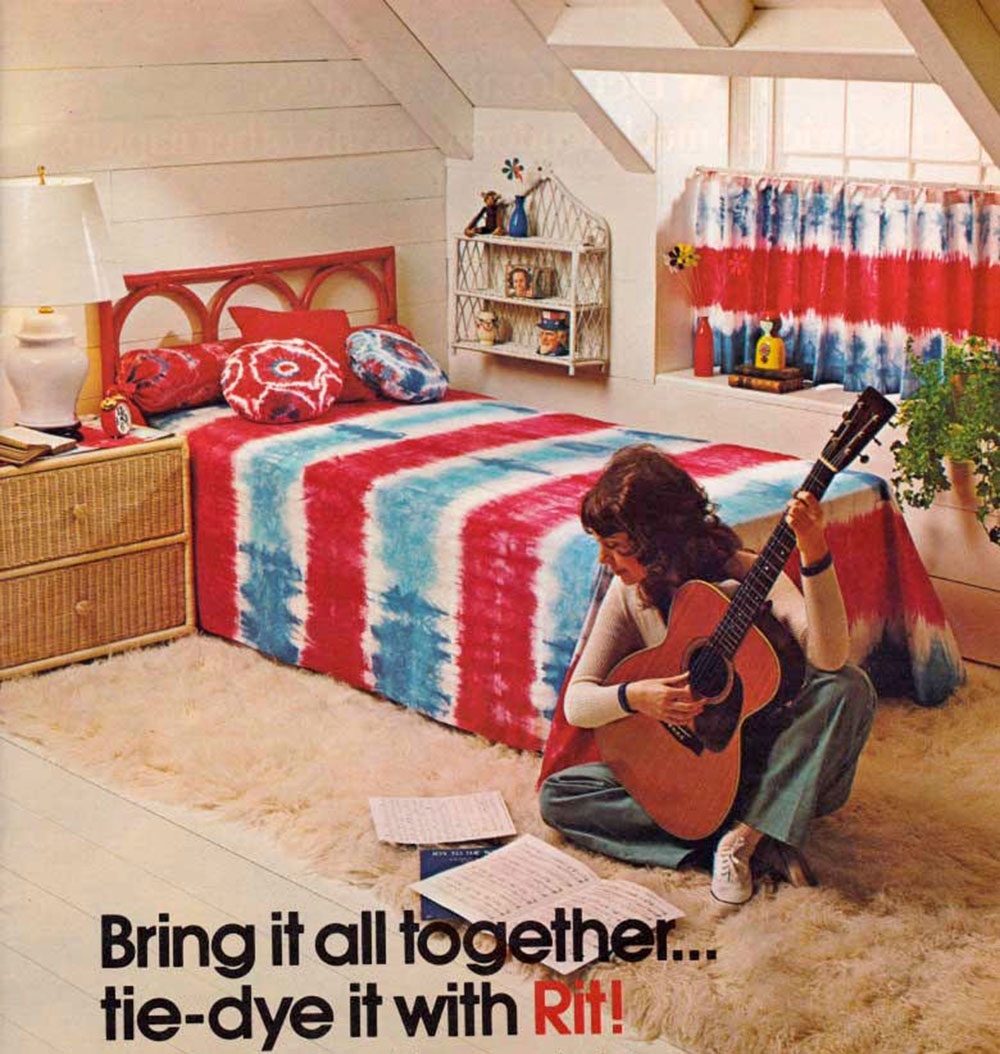 A 1971 Rit dye advert.  If she was a true hippie, she wouldn't have an Uncle Sam bust on her shelf… and no, it wouldn't have been for irony.  Irony wasn't invented until the nineties.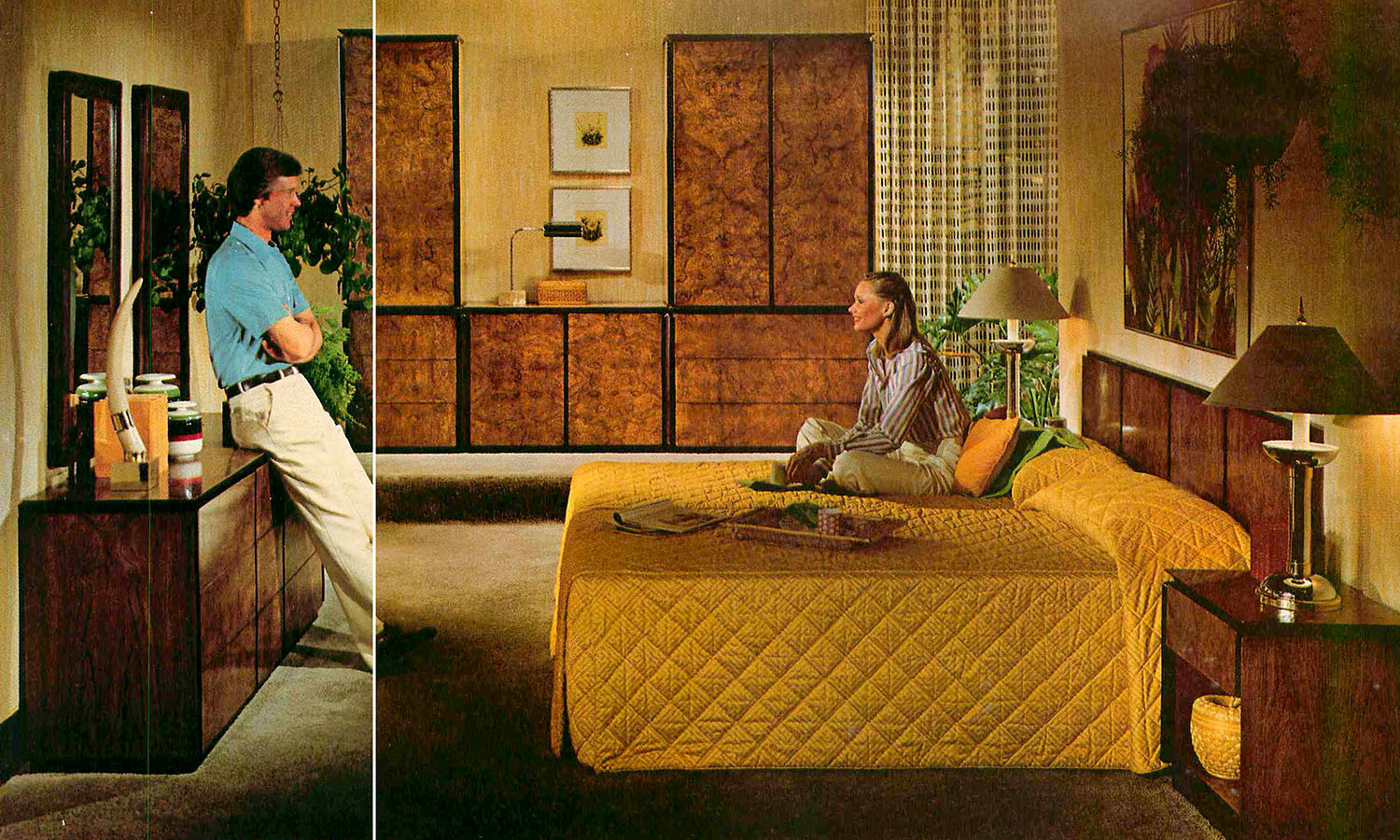 The 1978 Bedroom – complete with illegal elephant ivory tusk.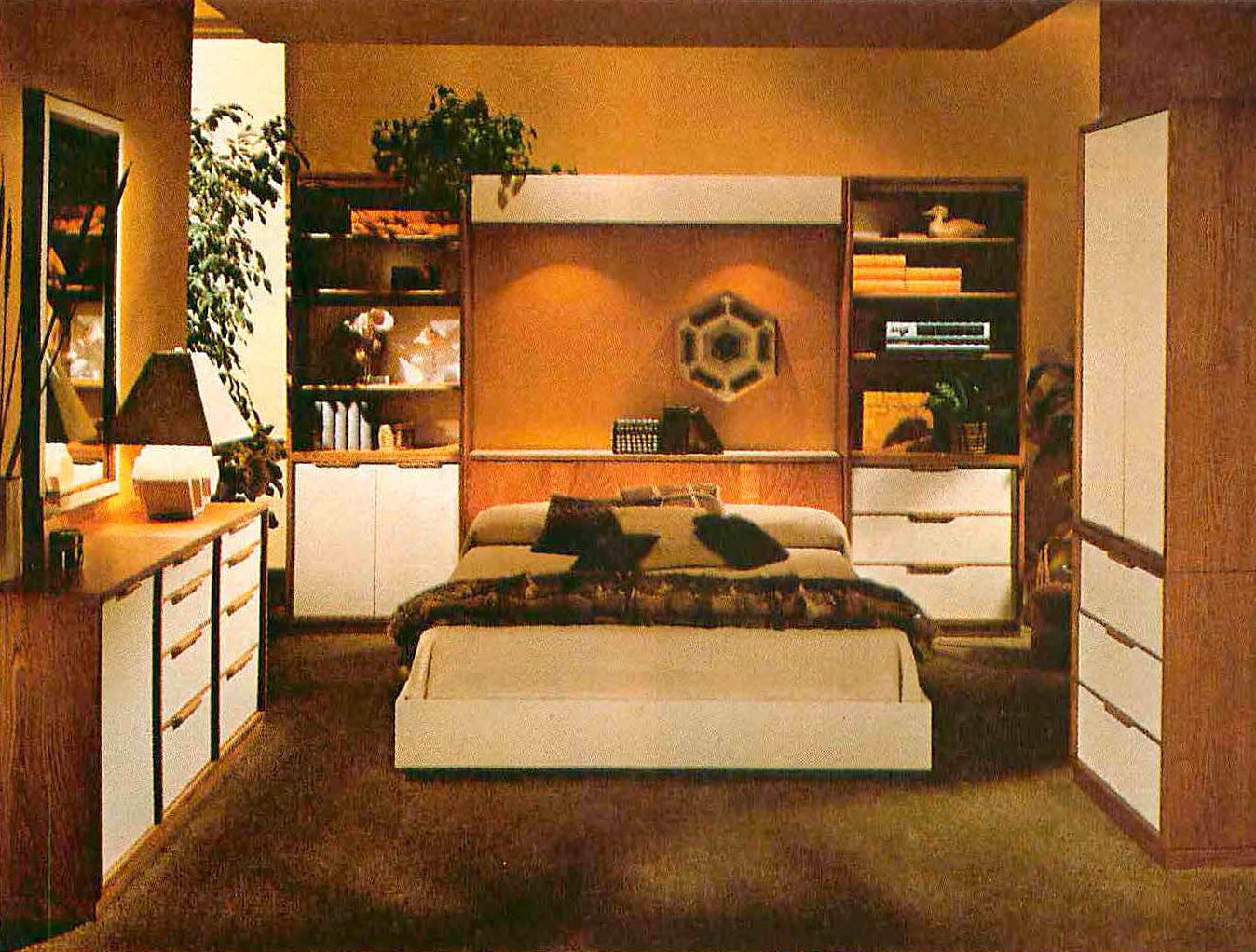 Another 1978 bedroom – this one meant for the uptown disc0 stud.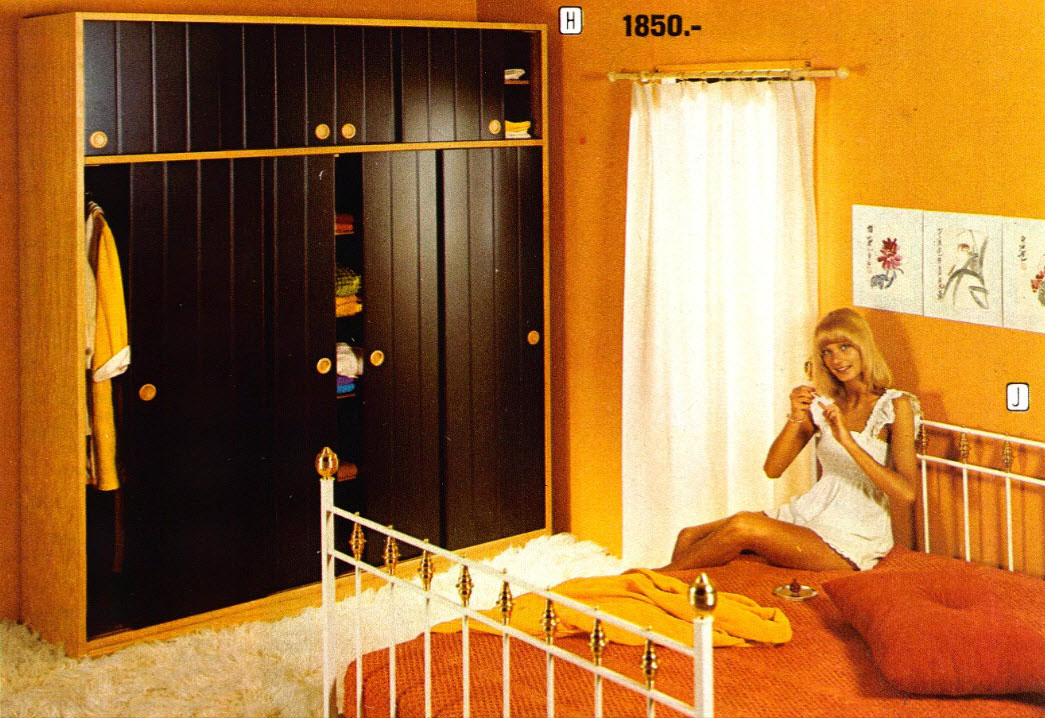 Some unique shelving from a 1973 catalog from Denmark, which interestingly features a hot Danish chick doing her nails.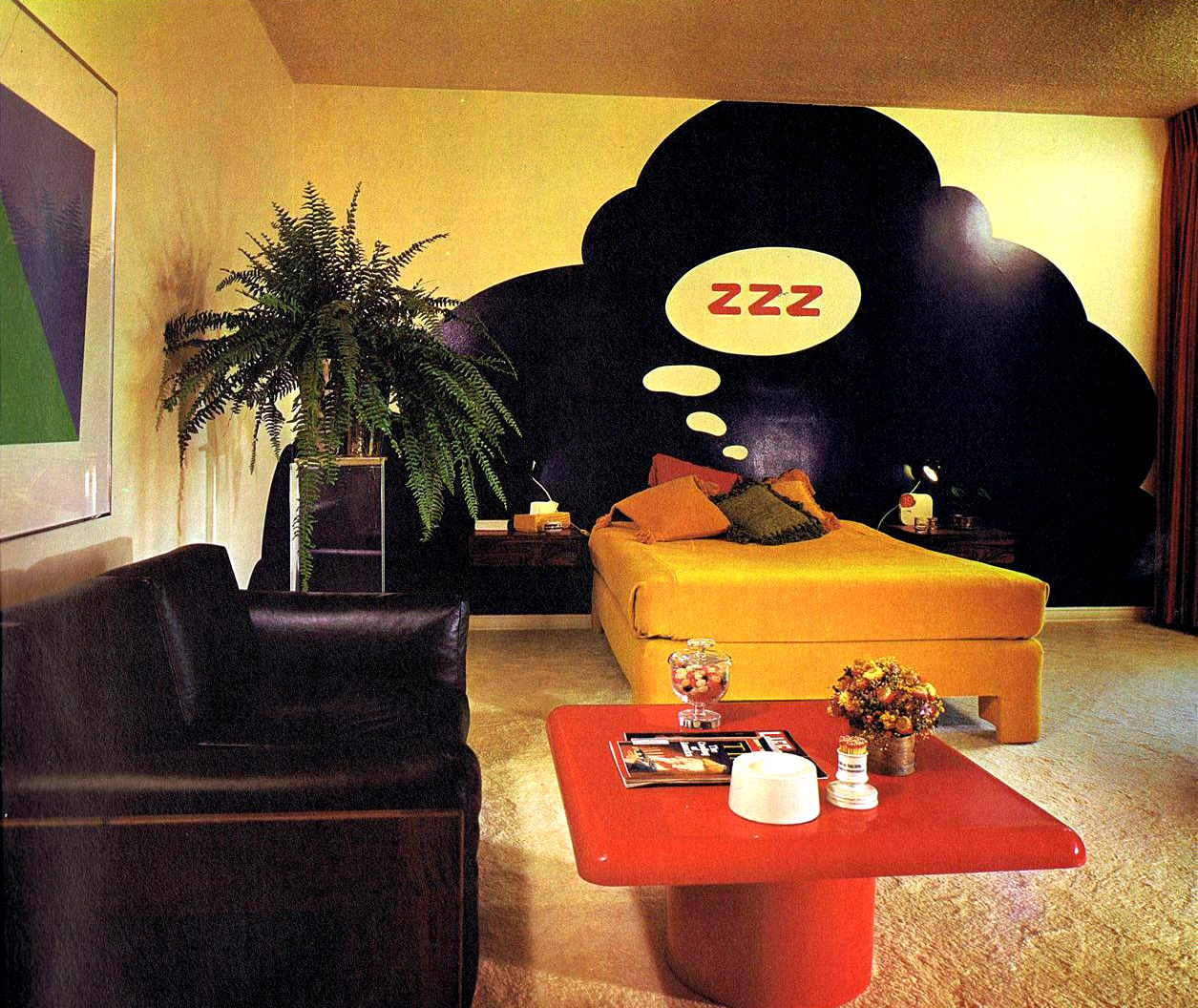 Back in the day, the ashtray was an important part of any room in the house.  Take note of the neatly arranged matches – every bit as much a decorative piece as the flowers.
And speaking of smoking…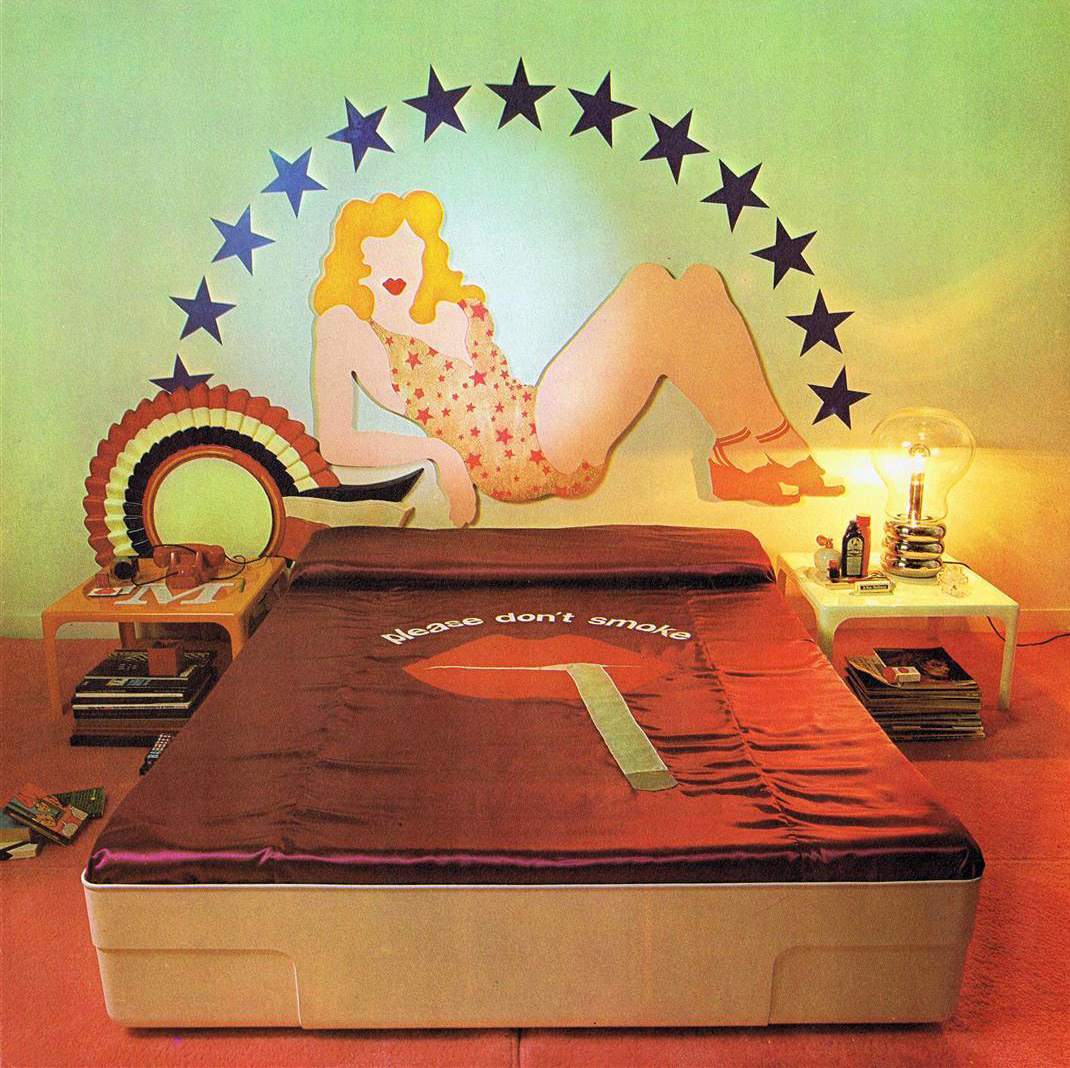 A seventies post on bedrooms wouldn't be complete without a waterbed.  If you ever laid on one back then, you'll know they were incredibly uncomfortable, and would bounce and roll like crazy at the slightest movement.  It wasn't until they developed waterbeds with internal fibers that they became remotely comfortable.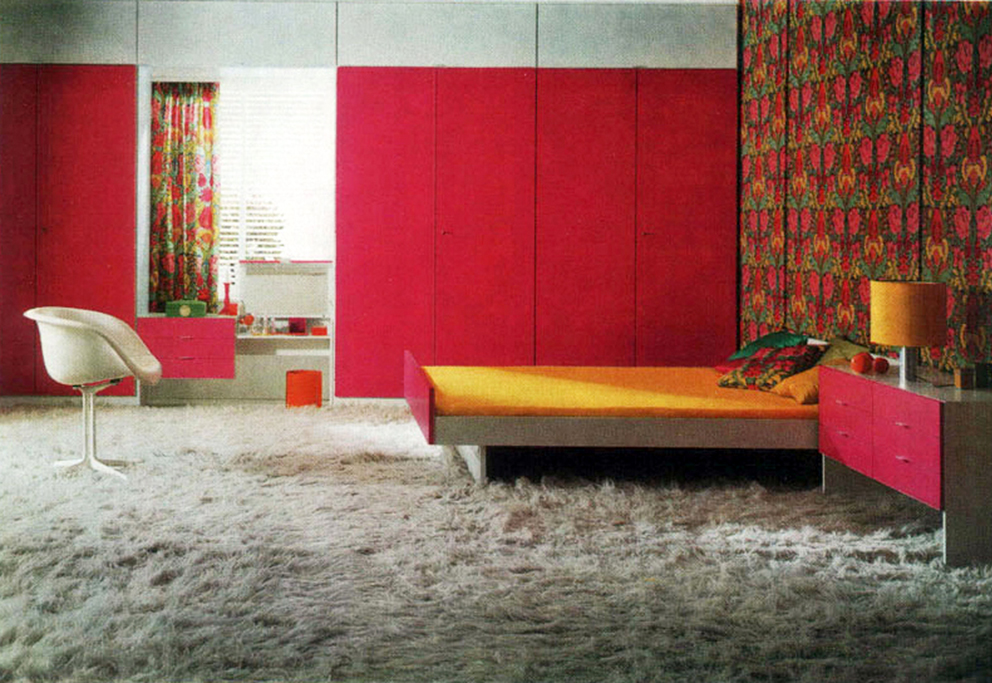 It looks like it'd be more comfortable to sleep on that carpet than the bed.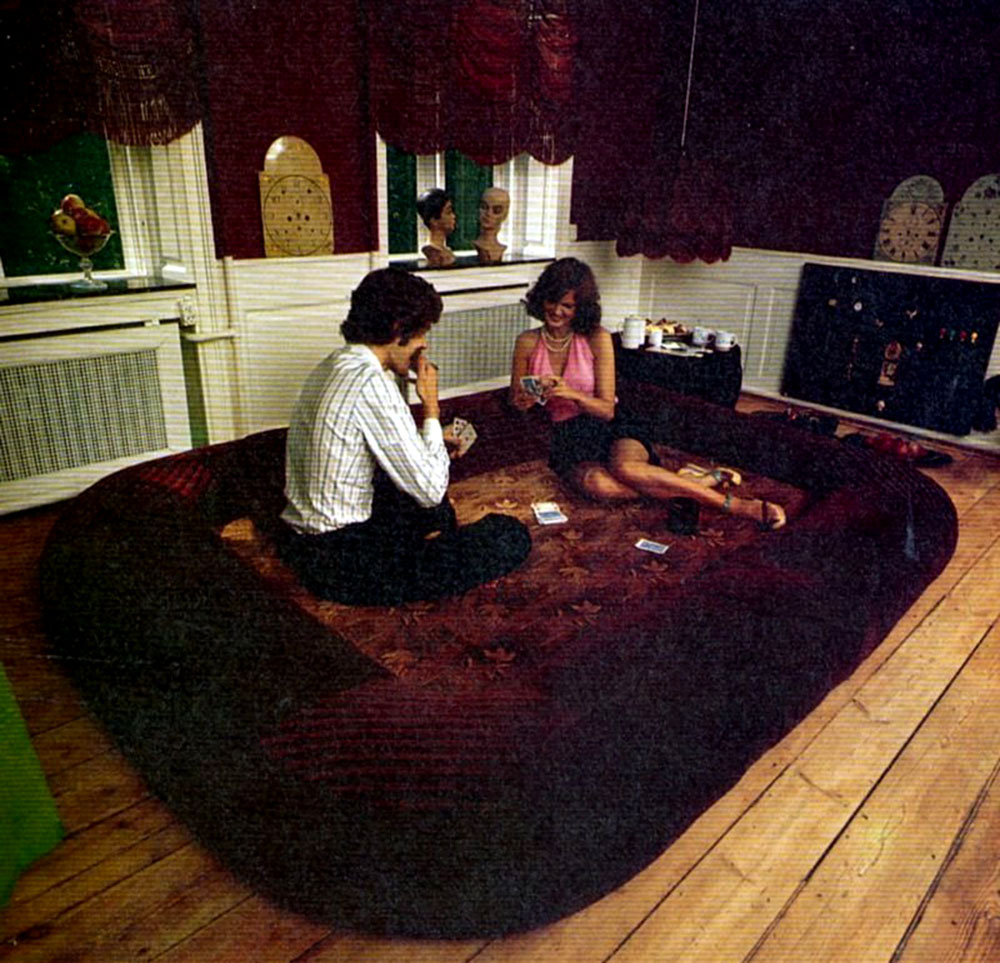 A bedroom?  Who knows, but you can check out more intriguing places to sit here: Chairs Gone Wild: Funky Places To Sit In The Seventies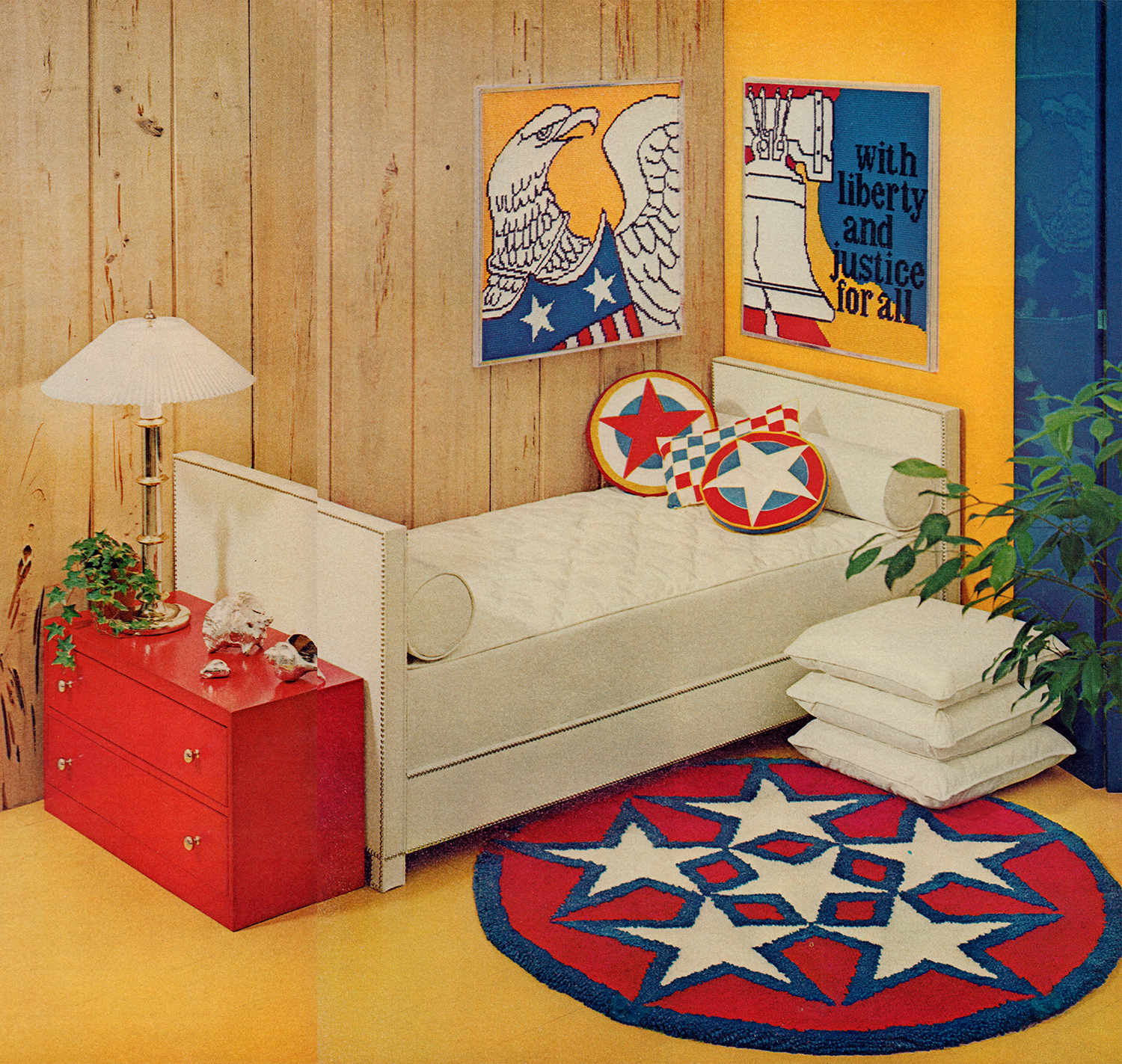 A patriotic pop art bedroom from 1972 that would have been perfect for the Bicentennial madness a few years later.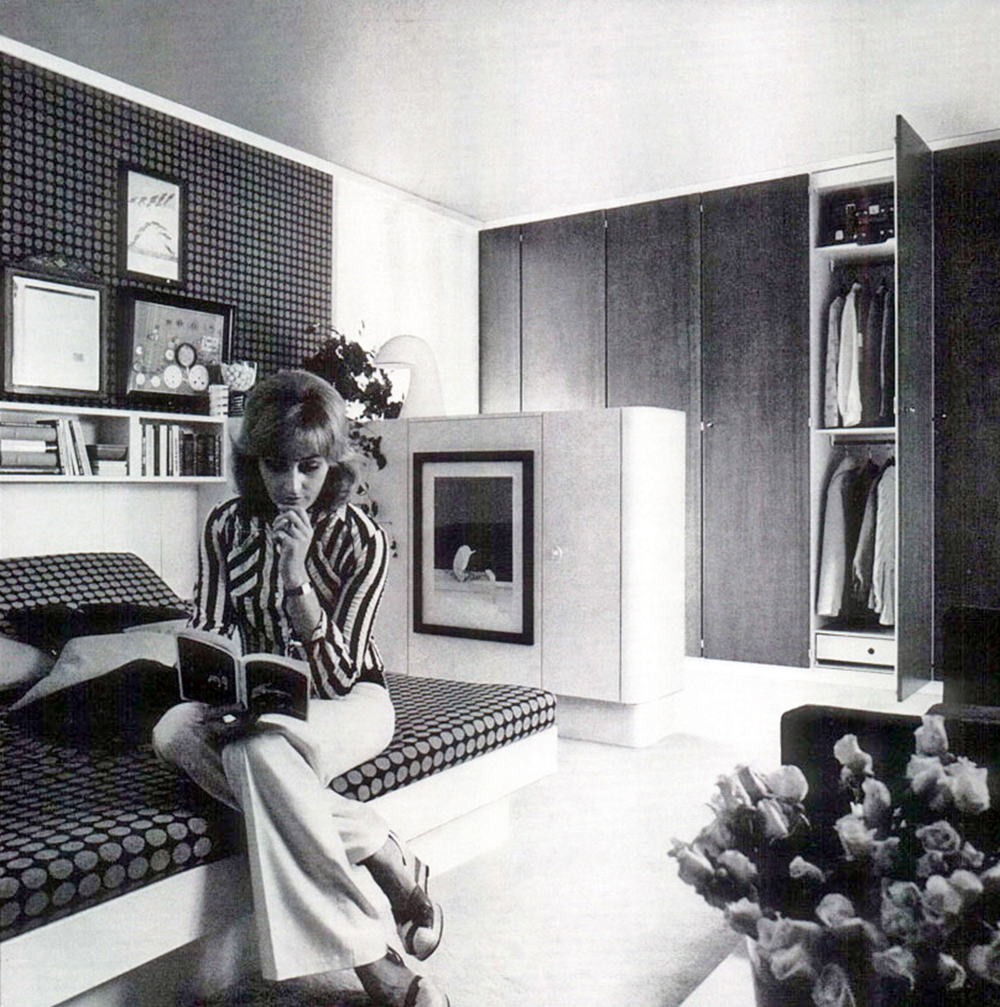 And so, we'll end with a taste of bedrooms-to-come; a totally rad bedroom from 1985… but we'll save the eighties for the next round.  Cheers.