Take your shoes off, have a seat, and grab a drink and a smoke, we're taking a look at living rooms from the 1961 to 1981 – from Mad Men to the pre-Miami Vice era decor.  Enjoy.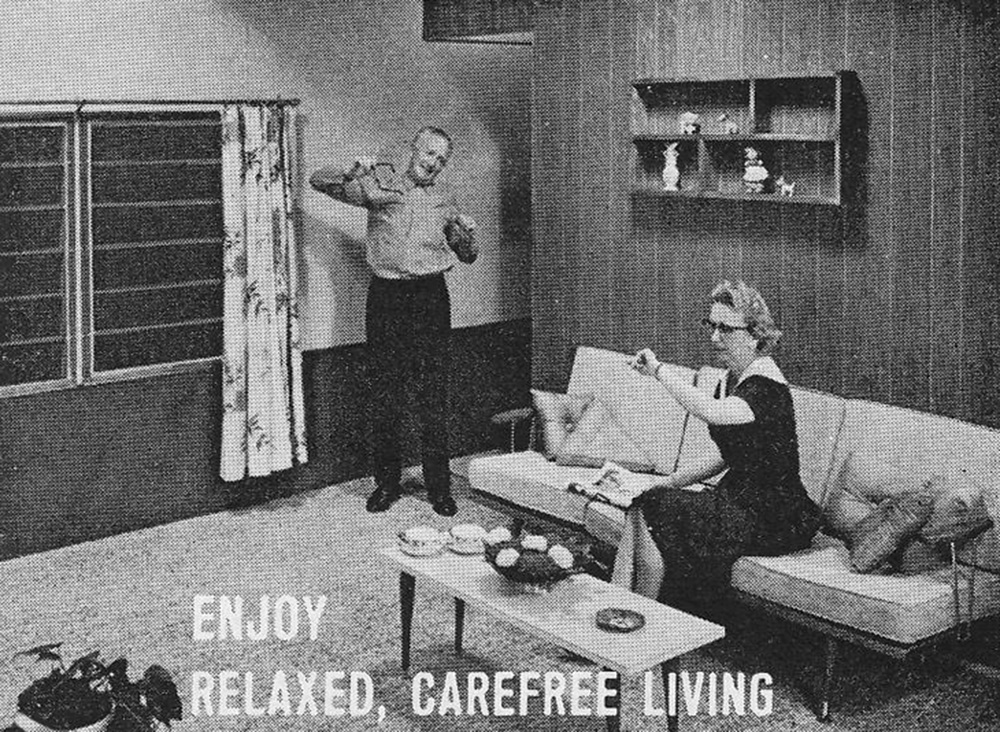 1961 – Well, Harold looks mighty relaxed; however, Mabel looks anything but "carefree".
In the early sixties, things still looked very "fifties", if that makes sense. The relatively drab, plain and conservative designs of mid-century didn't start to yield to a more "hip" look until the economic boom during the Mad Men era of the mid-sixties.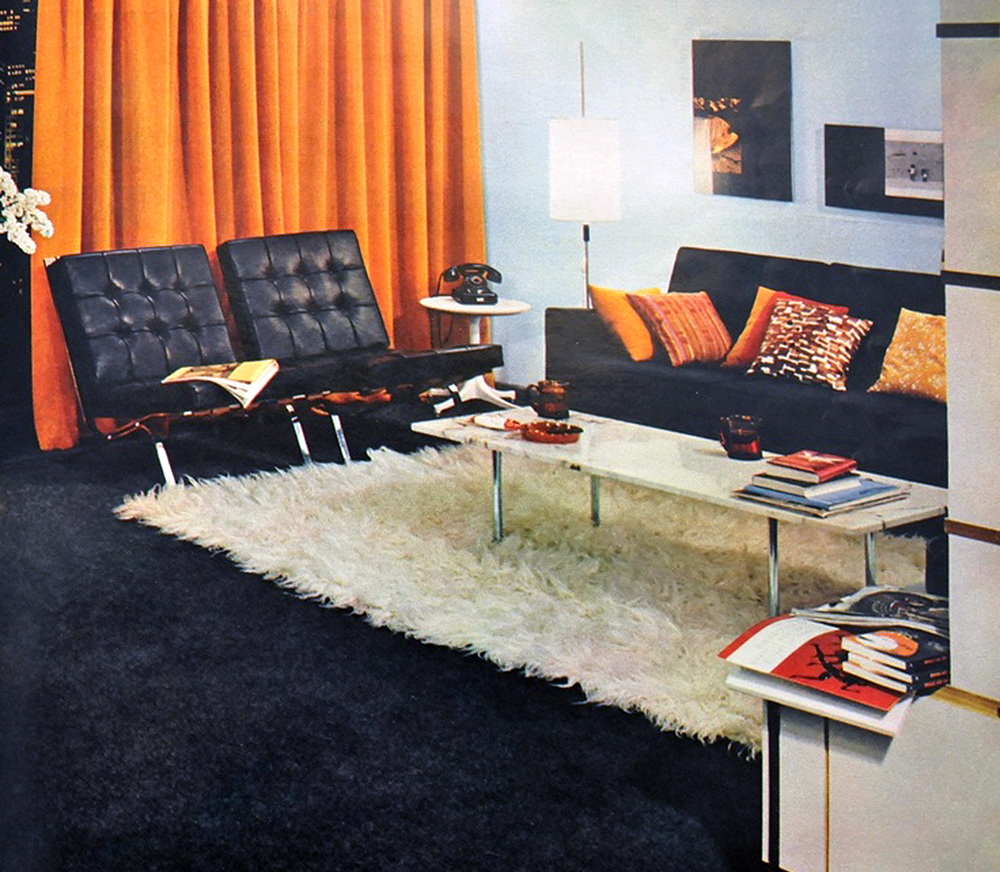 A shag carpet would have been verboten just a few years earlier, but was a welcome addition to a mid-sixties bachelor pad.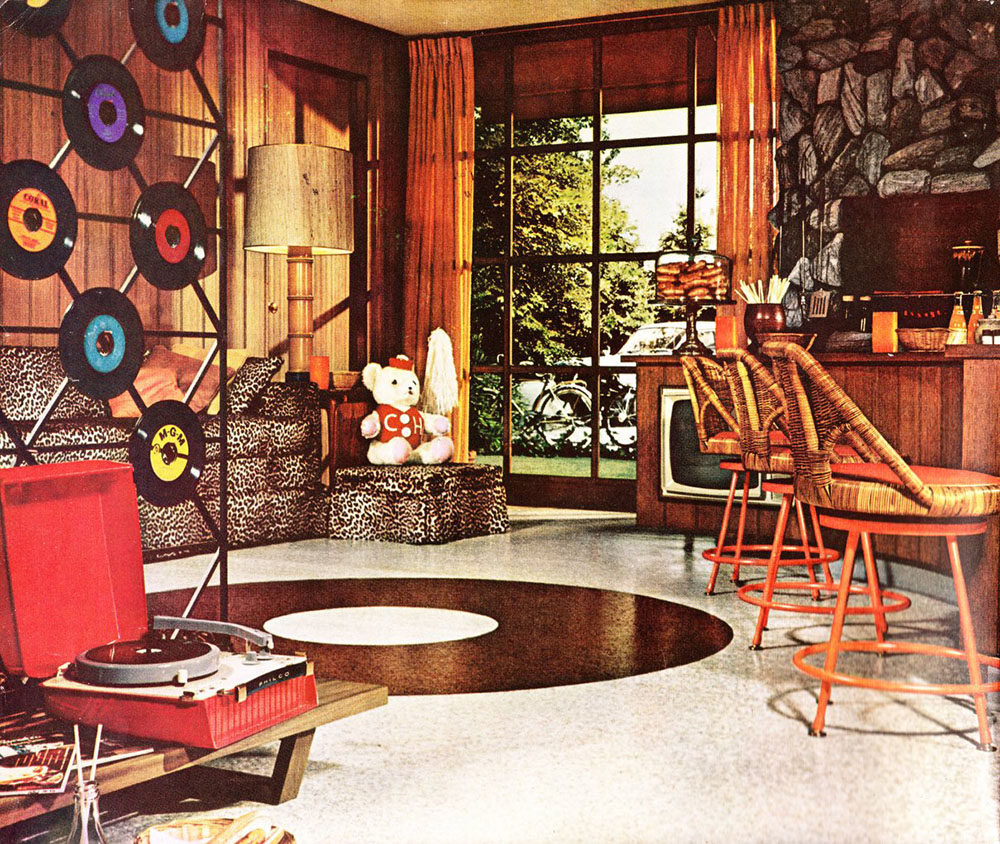 Now this is a pretty happening living space complete with record theme, leopard print upholstery and a bar stocked with beer and donuts!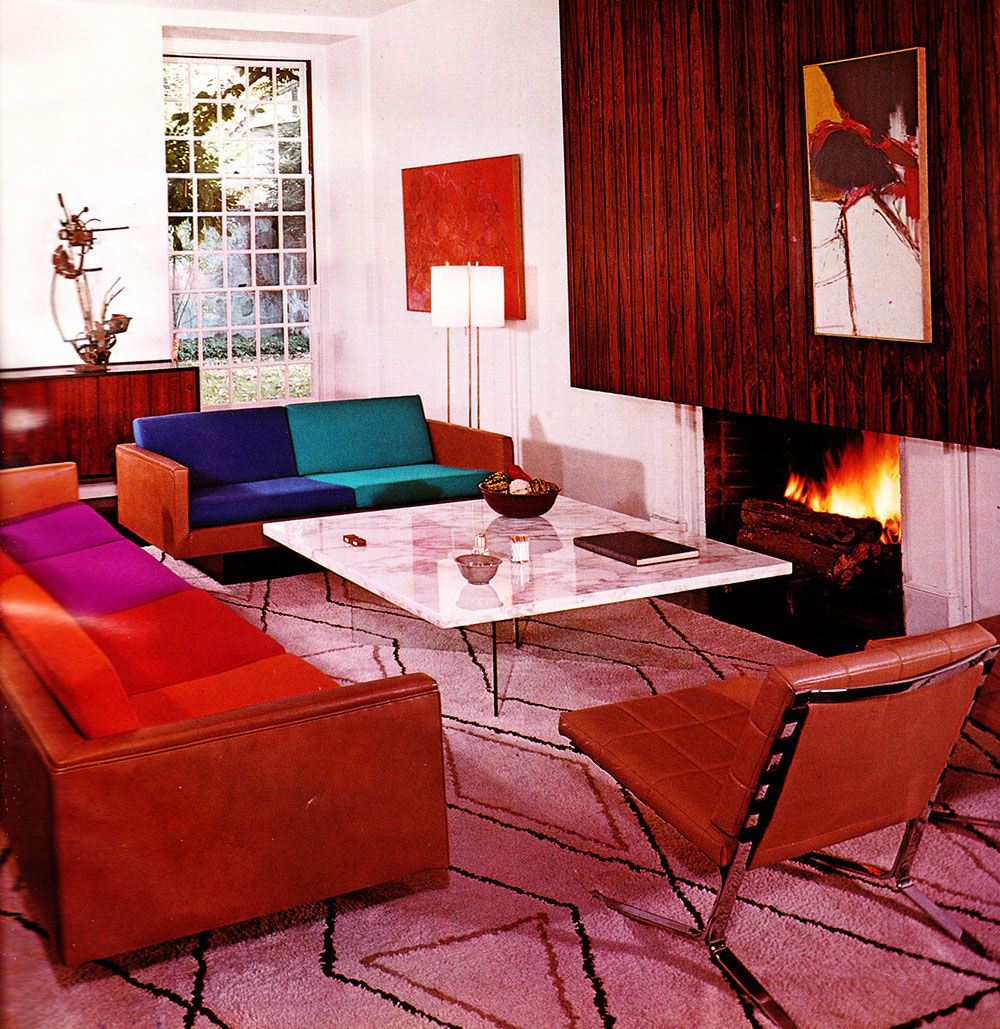 1965 – I absolutely adore how they've neatly arranged the cigarettes into a coffee table centerpiece.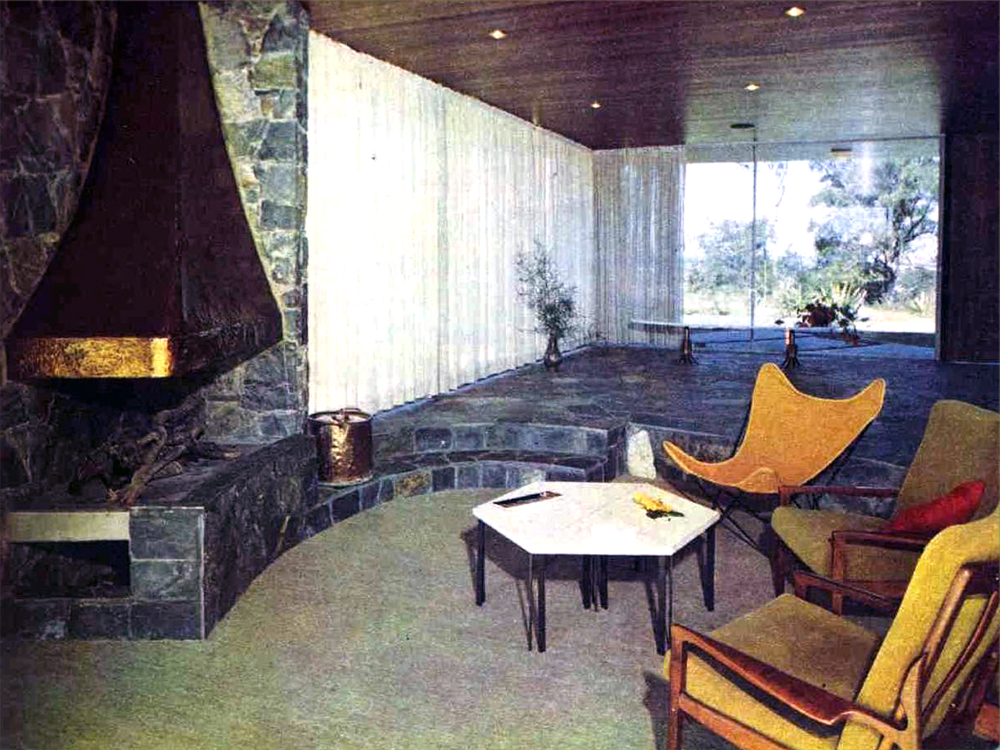 1967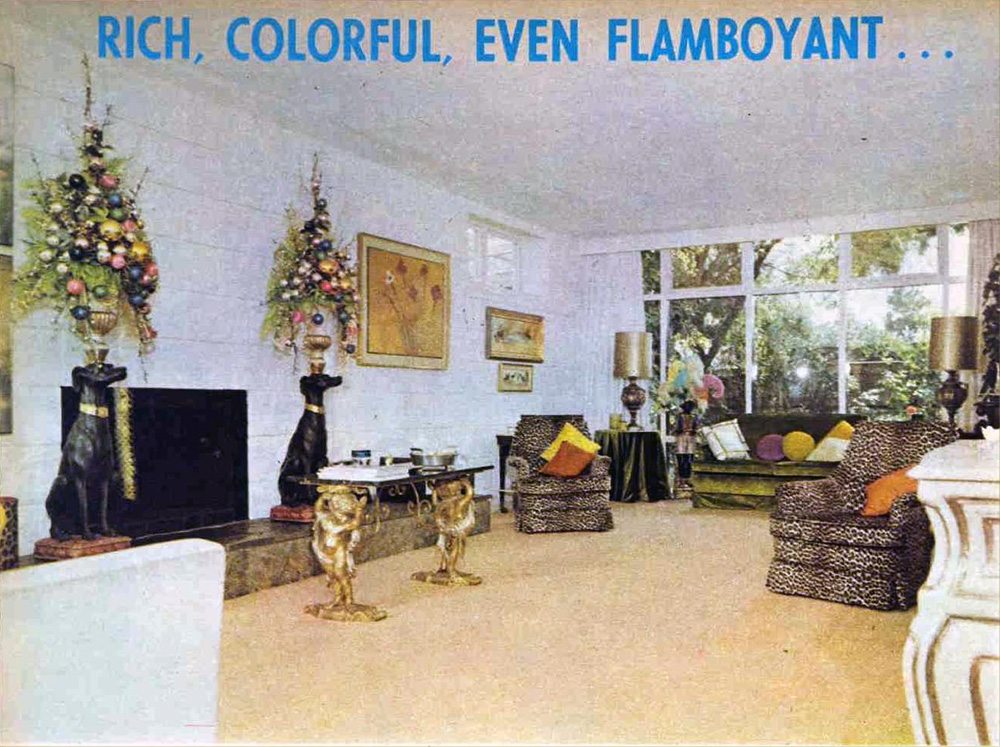 1968- Animal print recliners, a coffee table with gold cherubs for legs, and a fireplace flanked by dog statues with massive vases with colored ornaments on their heads…. sort of a subtle charm, don't you think?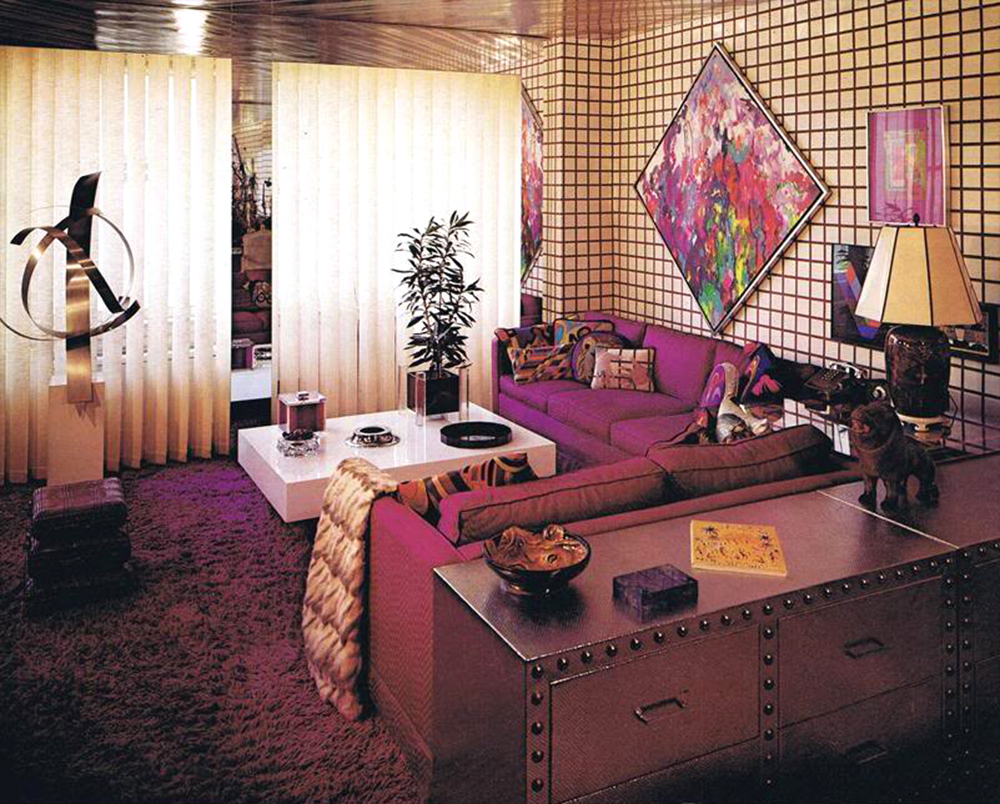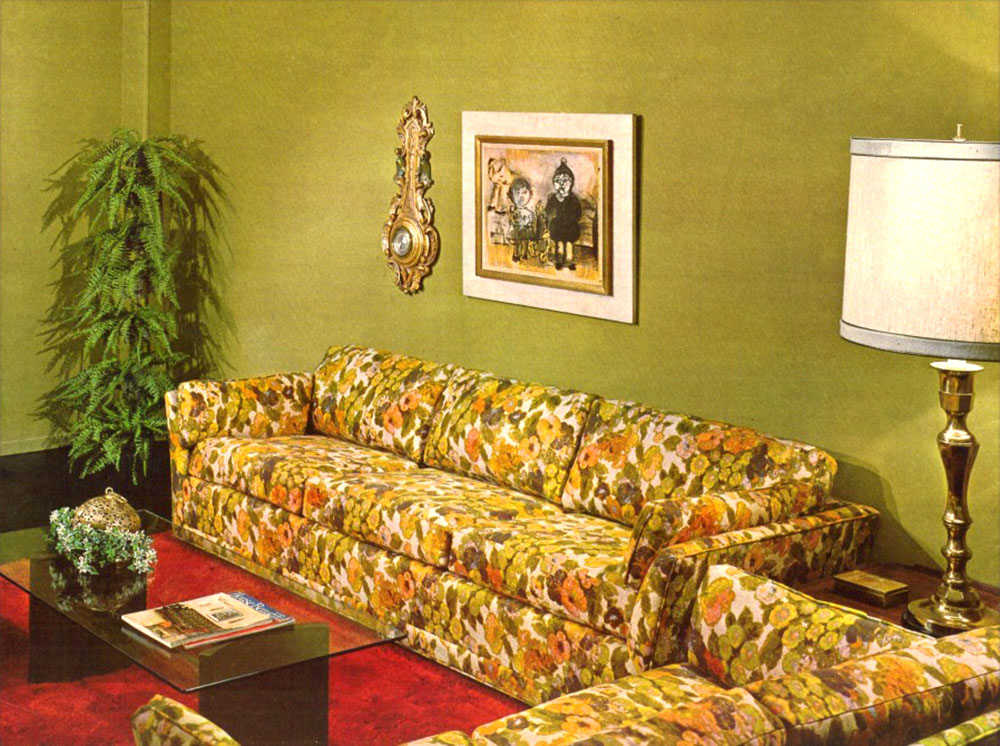 1969 – A couple years ago, I brought you some way-out living rooms from yesteryear (see Fab and Funky Living Rooms of the Seventies ), but those interiors were the exception not the rule. Most living spaces looked more like this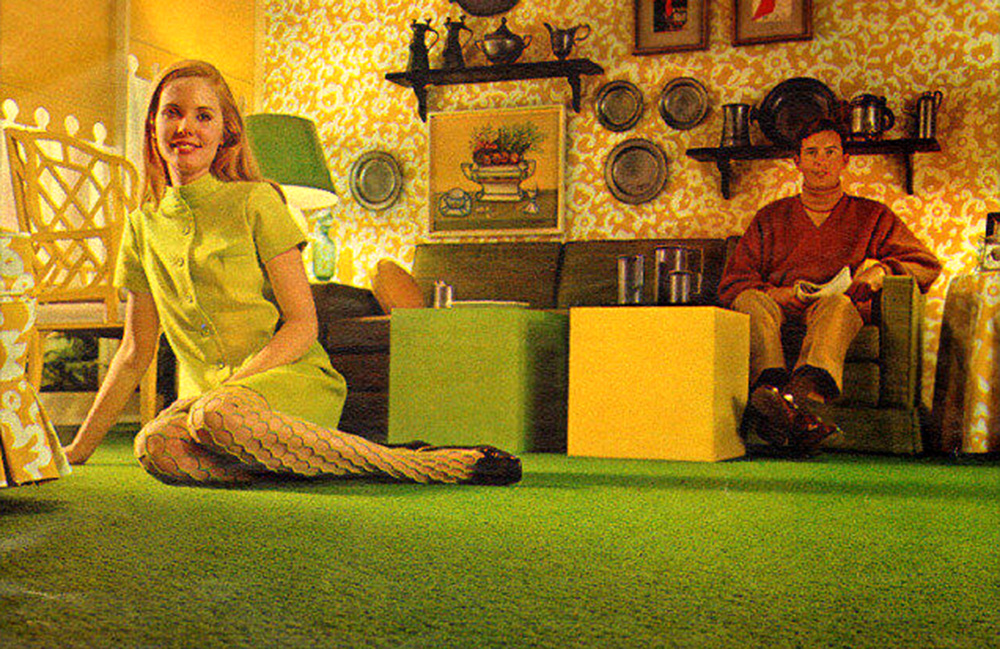 1969 – You know you're living the dream when your wife's wardrobe matches the living room.  Those are some groovy stockings!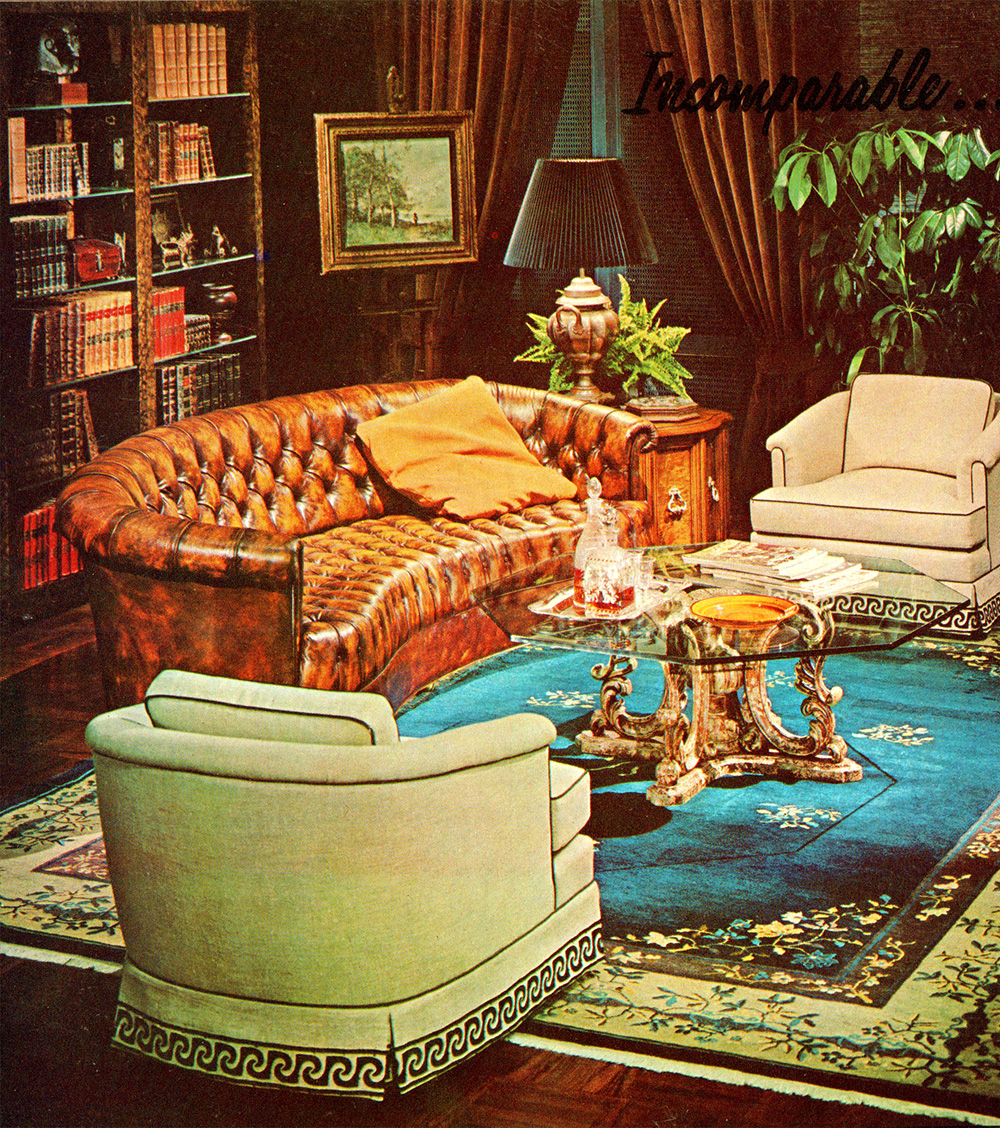 1970 – Around this time and in the 60s, upscale interiors often looked more gaudy than elegant – like they were designed by Liberace.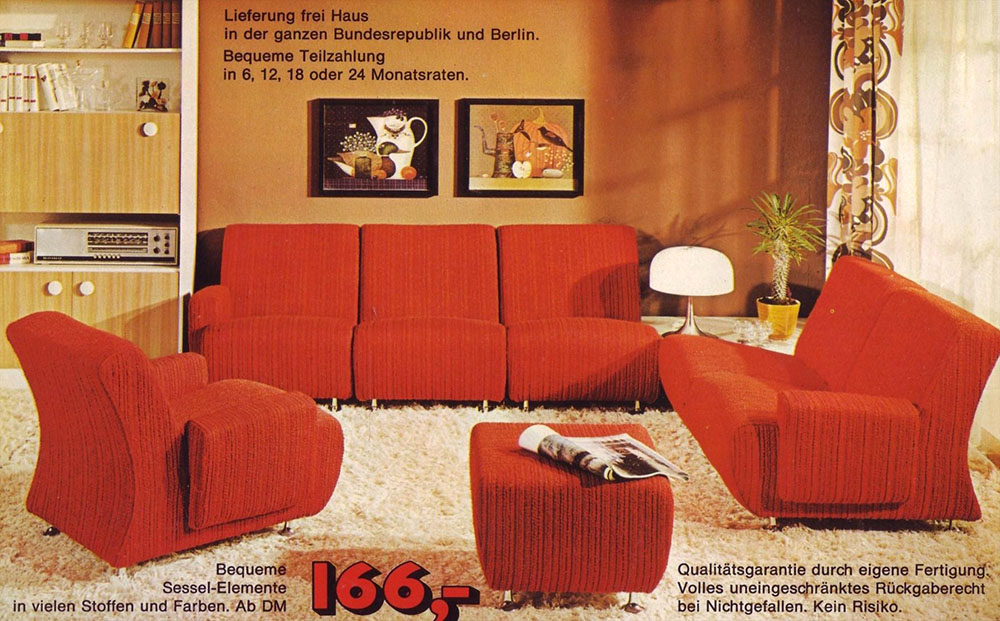 Meanwhile, in Germany, things have gone full Clockwork Orange.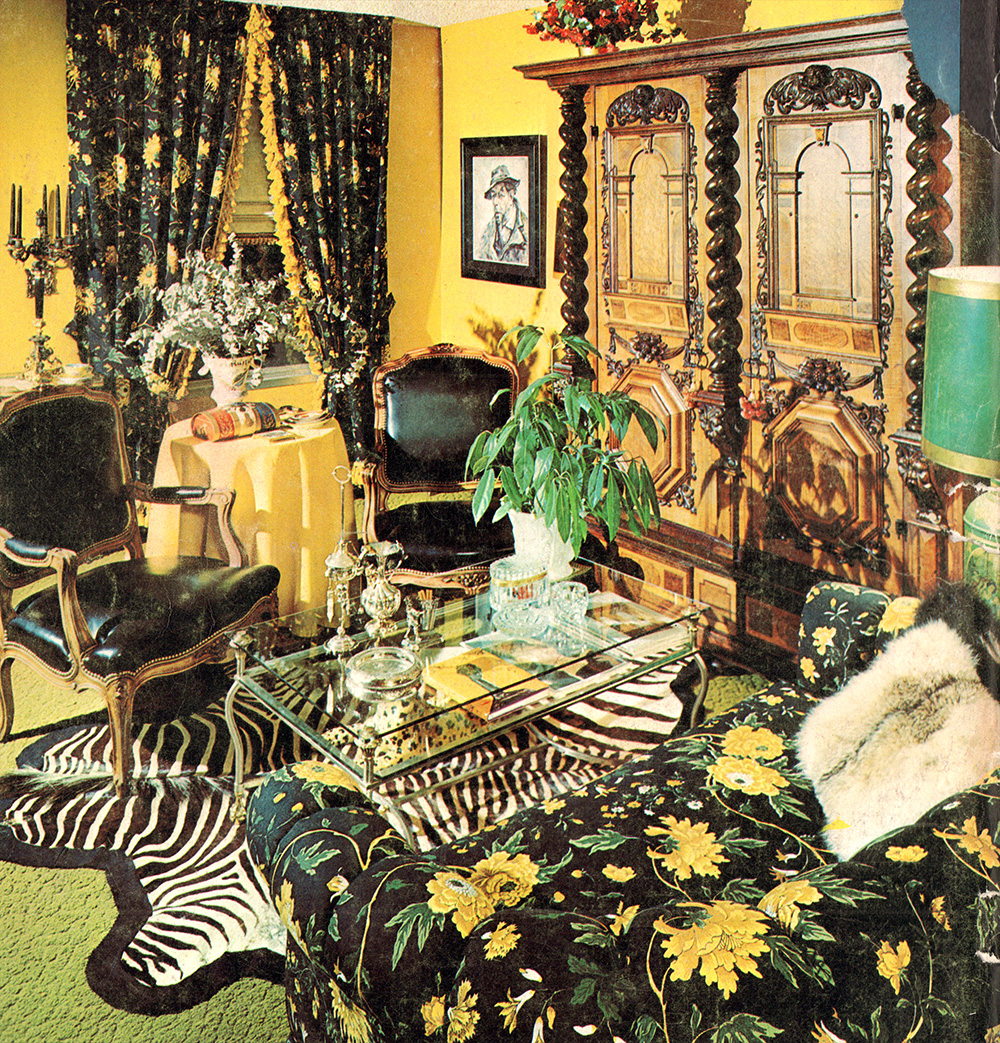 1970 – This room is so "busy" I literally get a headache looking at it.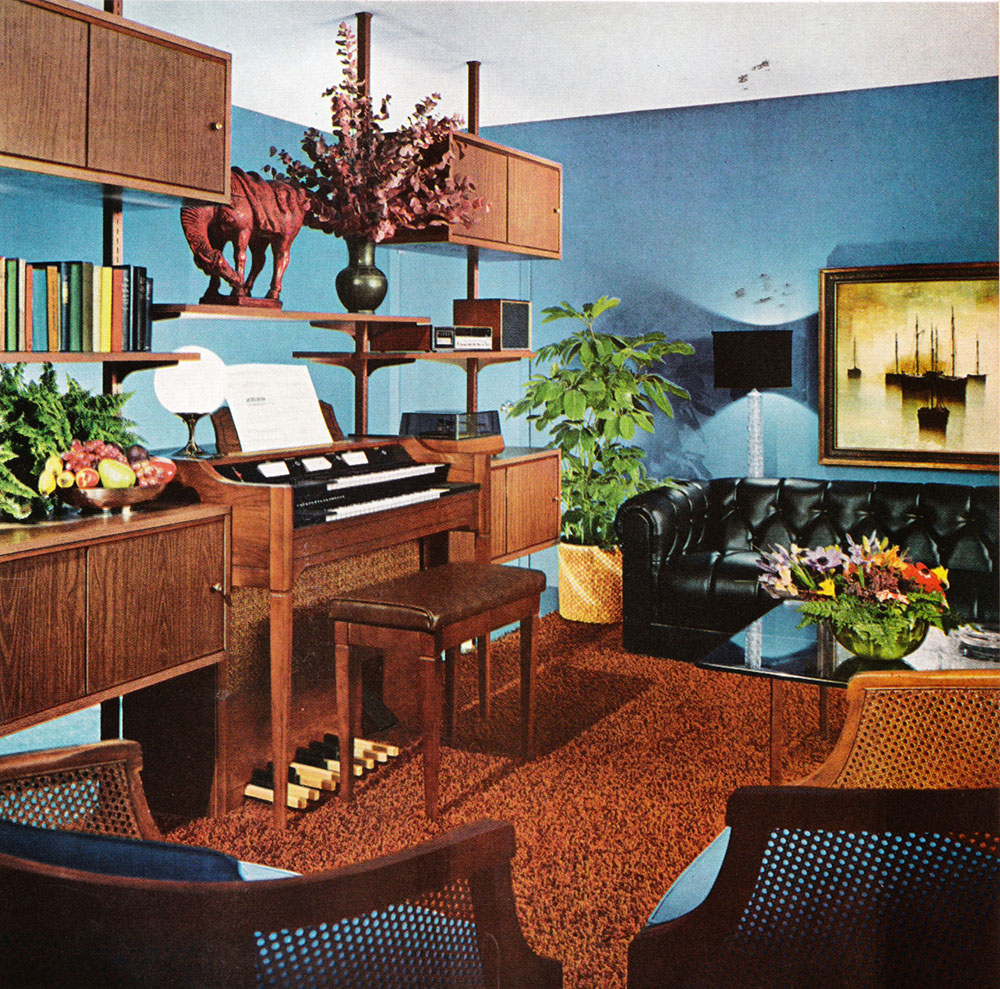 1971 – No living room was complete without its electric organ.  Once upon a time in the 70s, every mall had its organ store obnoxiously playing their Yamaha's for the shoppers.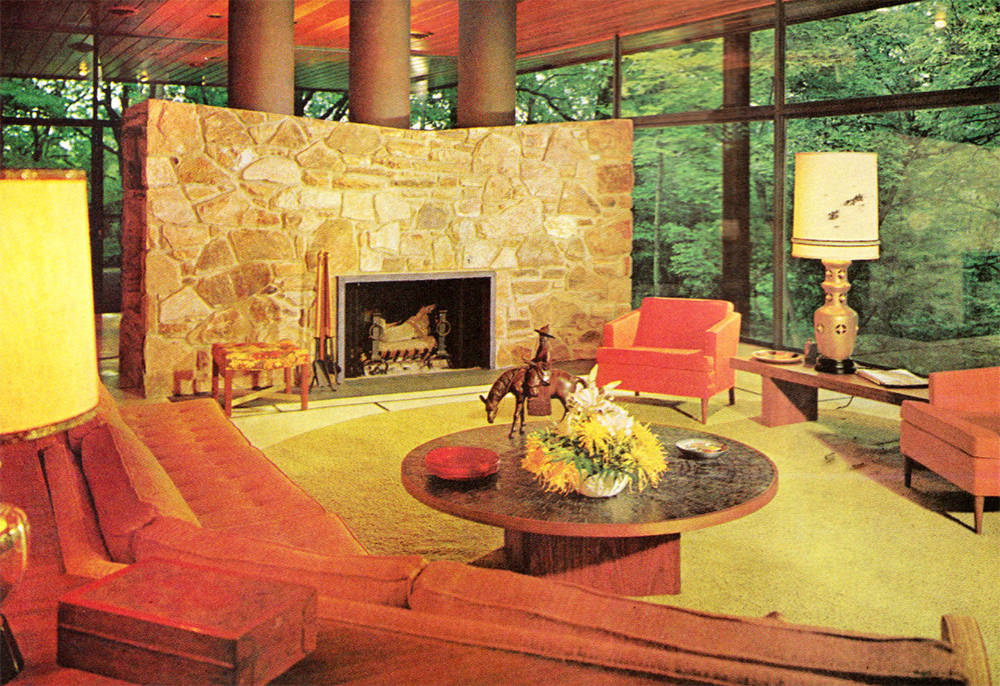 Orange was big in the early seventies.  For more, check out  A Clockwork Carpet: When Floor Coverings Went Orange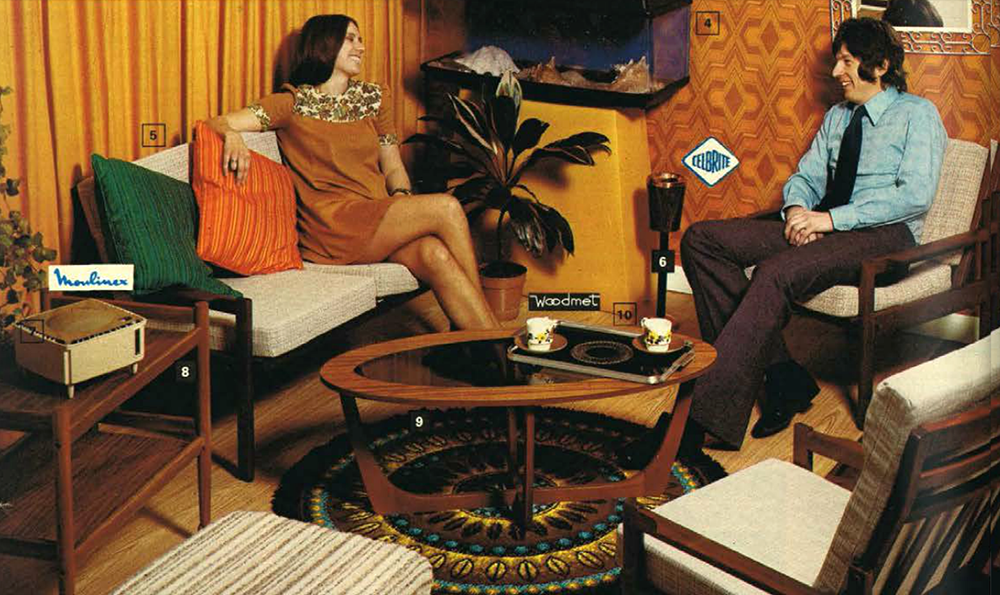 1973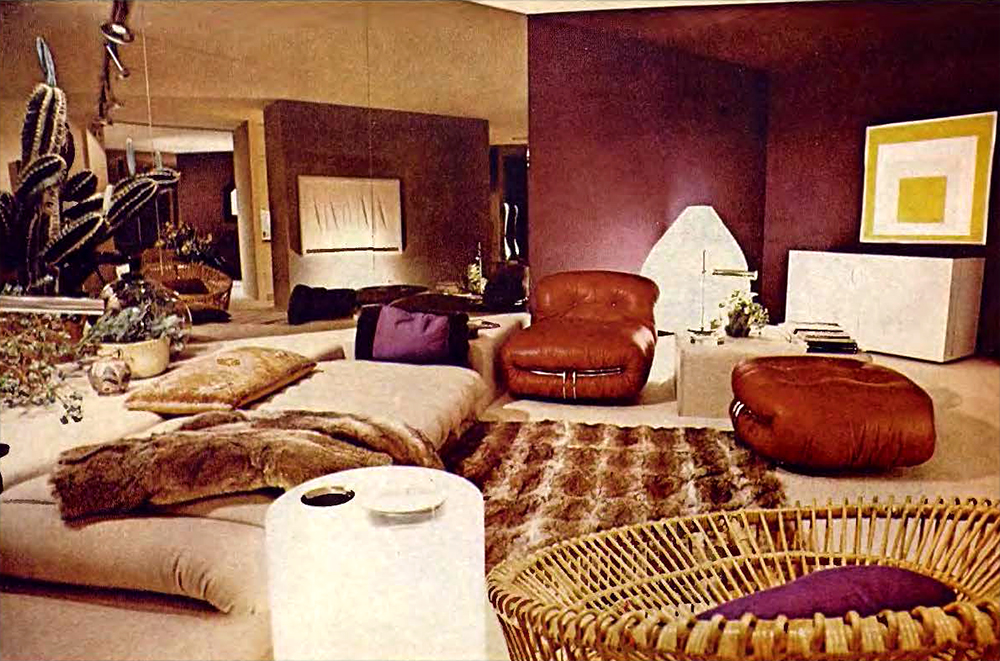 1974 – Man, I would have loved to have this living area in the 1970s… truth bet told, I'd love to have this today!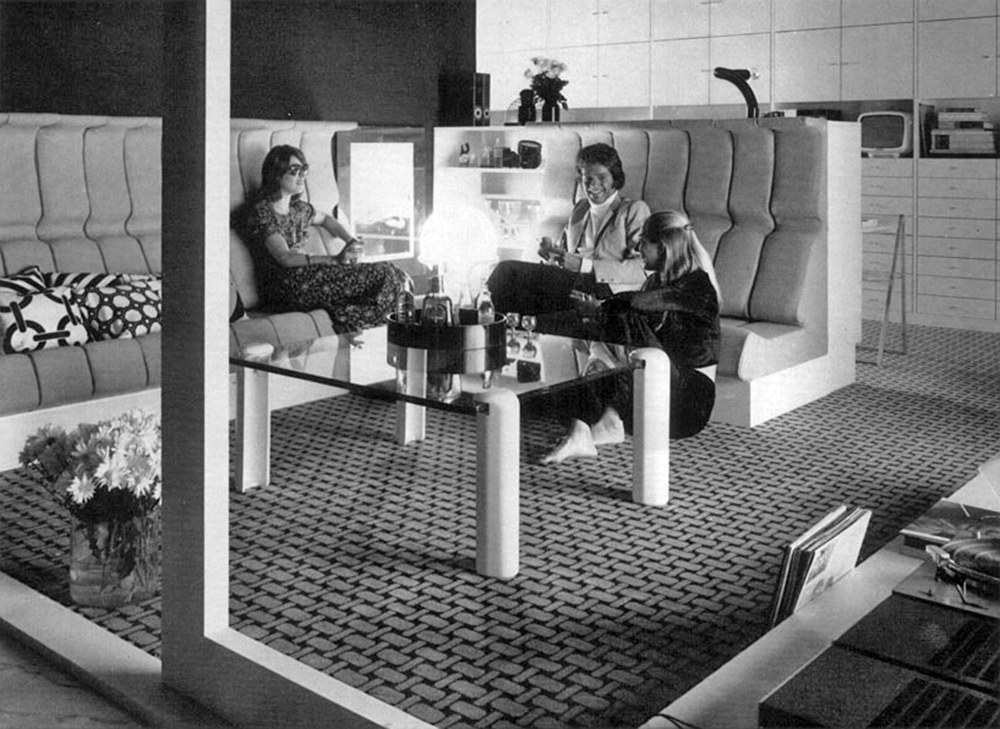 Check out that seating, that mini-TV, the records, the turtleneck… what a time to be alive.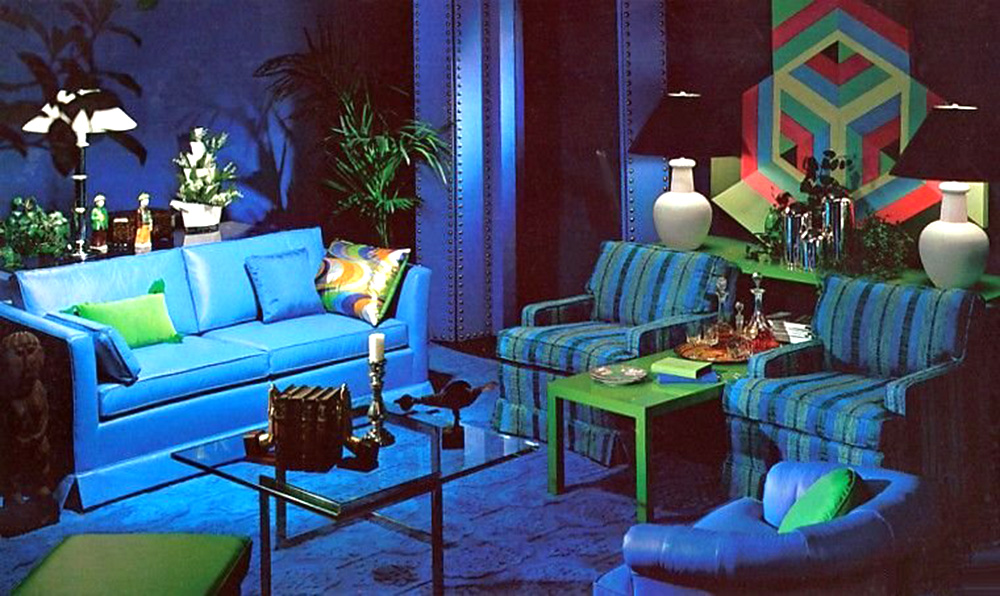 1975 – If you thought LSD inspired decor died with the 60s, think again.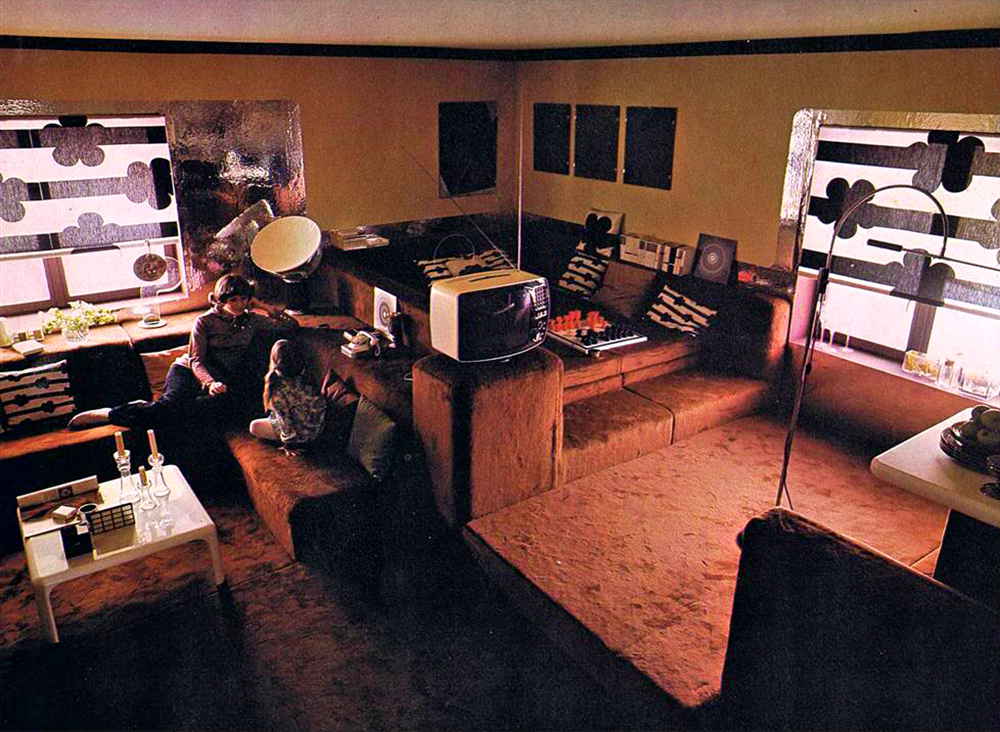 Yes, there's a TV here, but you'll note that almost all of these living rooms are designed for conversation, not for zombie-like TV hypnosis.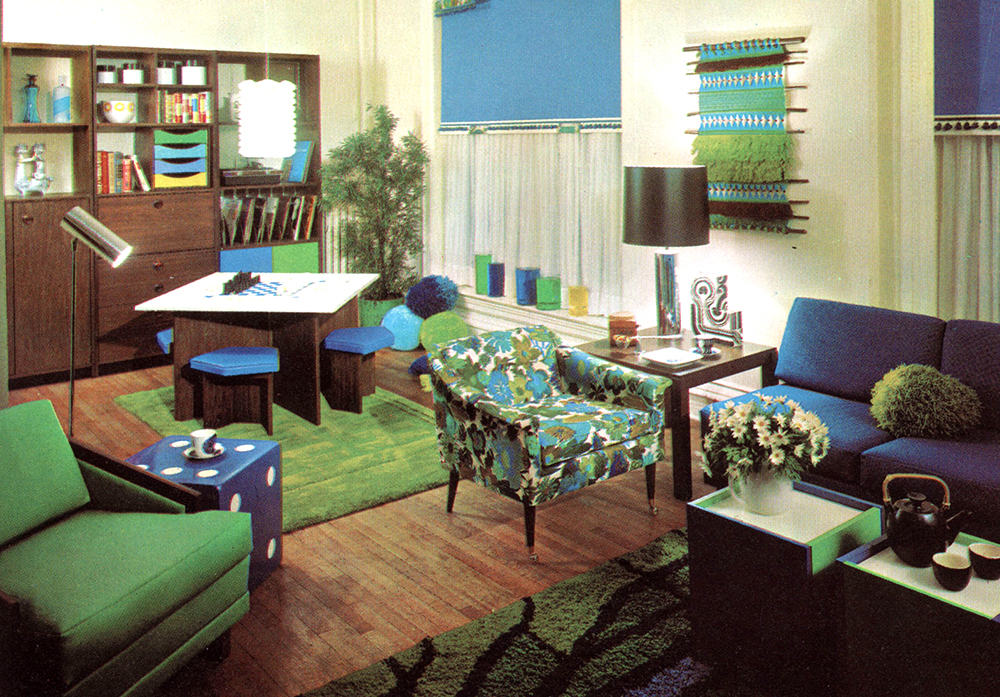 1976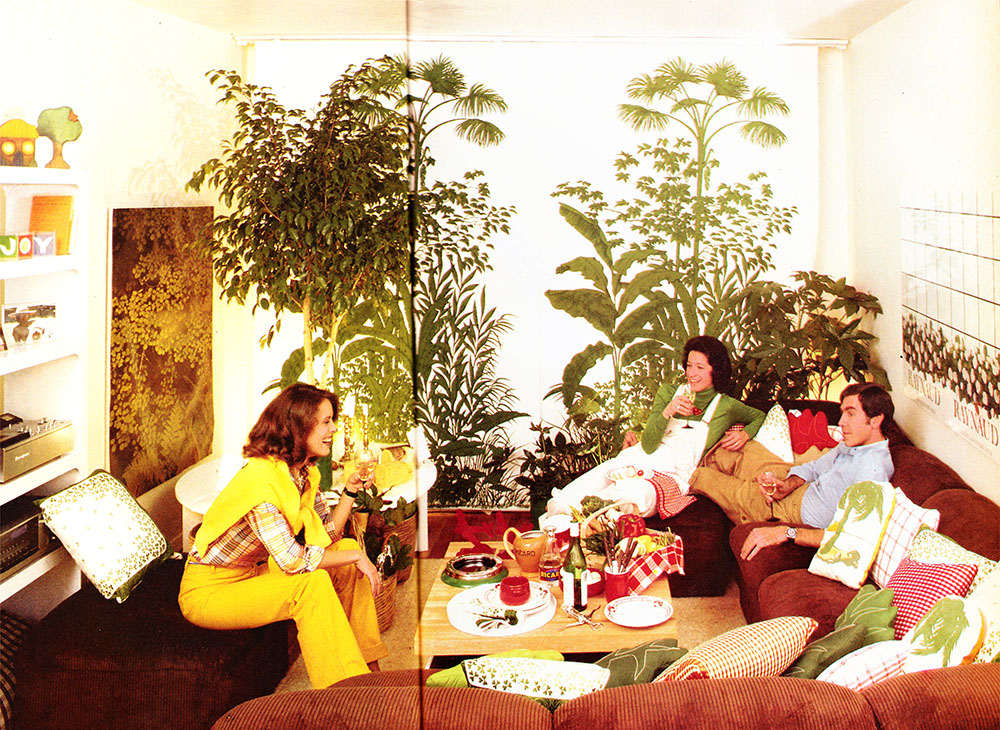 1977 – I've said this before- they tended to carried away with the houseplants in the 1970s.  Rooms in the 70s often looked more like terrariums than living spaces.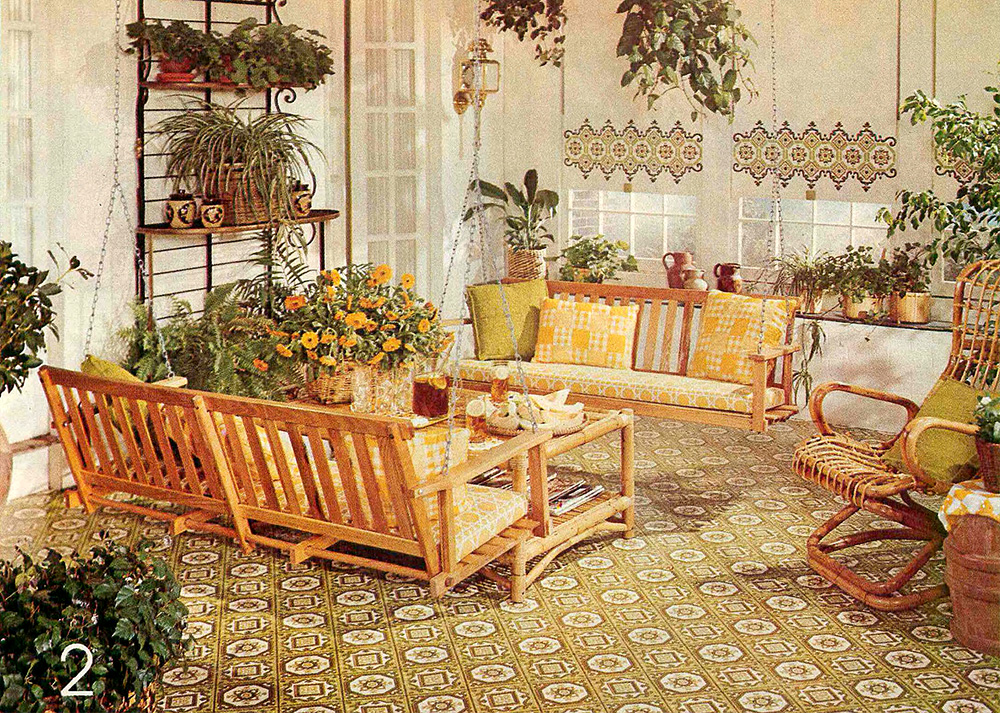 1979 – Plants are still overtaking our living areas.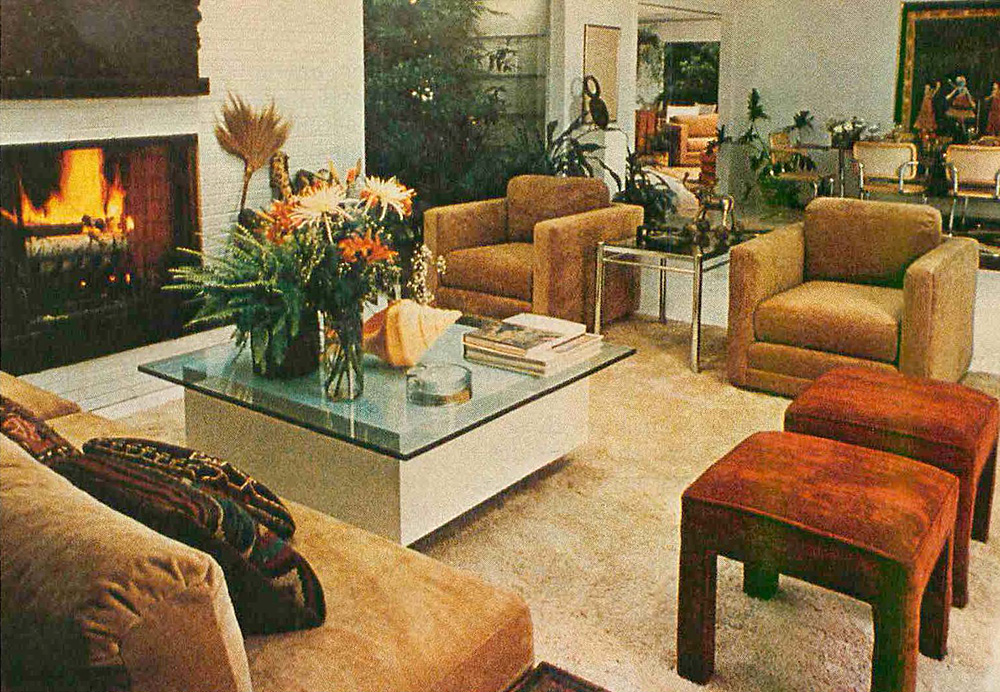 1979 – It's hard to find a photograph of a 1950s-1980s living room without the omnipresent ashtray.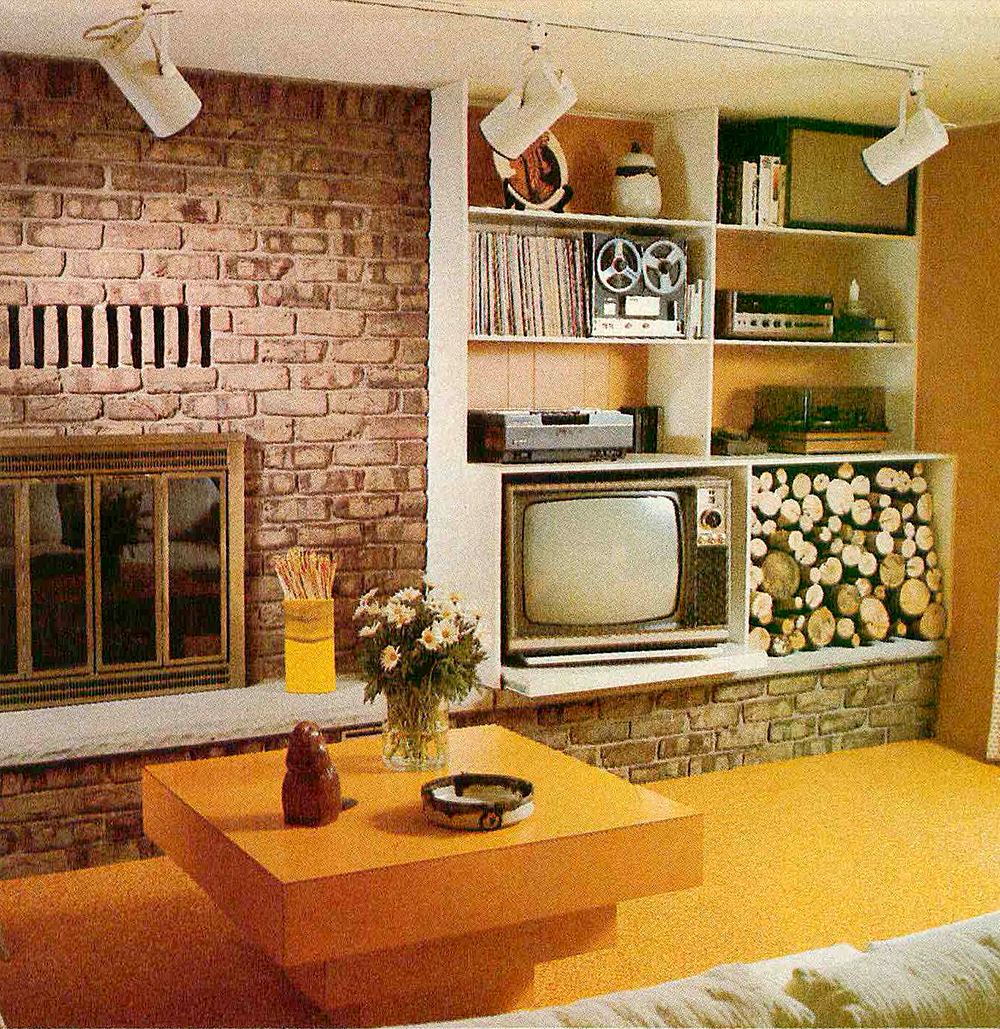 1981 – This living room features a nice cubby for your records, reel-to-reel, TV, VCR… and firewood?  Still, it would be a damn fine spot to smoke a cigarette while listening to your new Air Supply LP.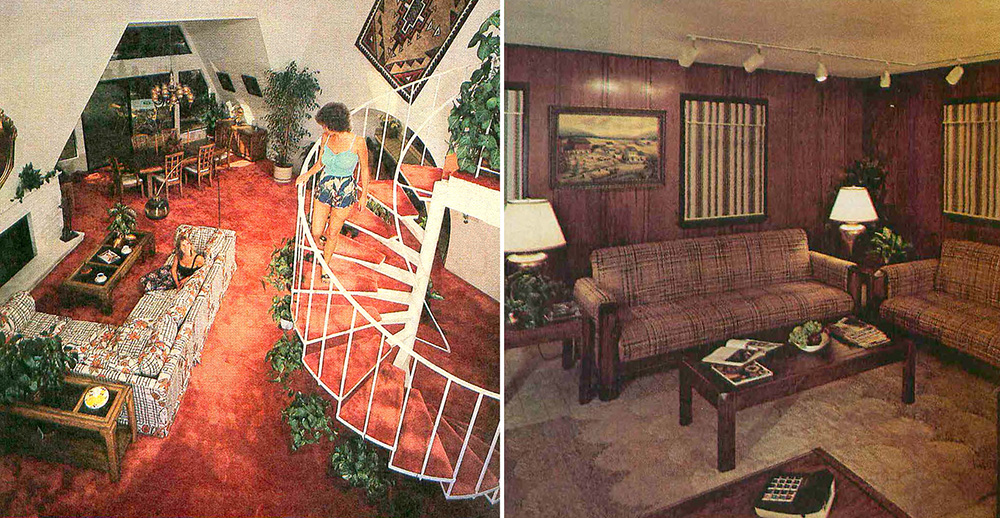 1981 – You can opt for the colorful, vaulted ceiling, open floor plan… or the '81 special – dark, wood-paneled depression.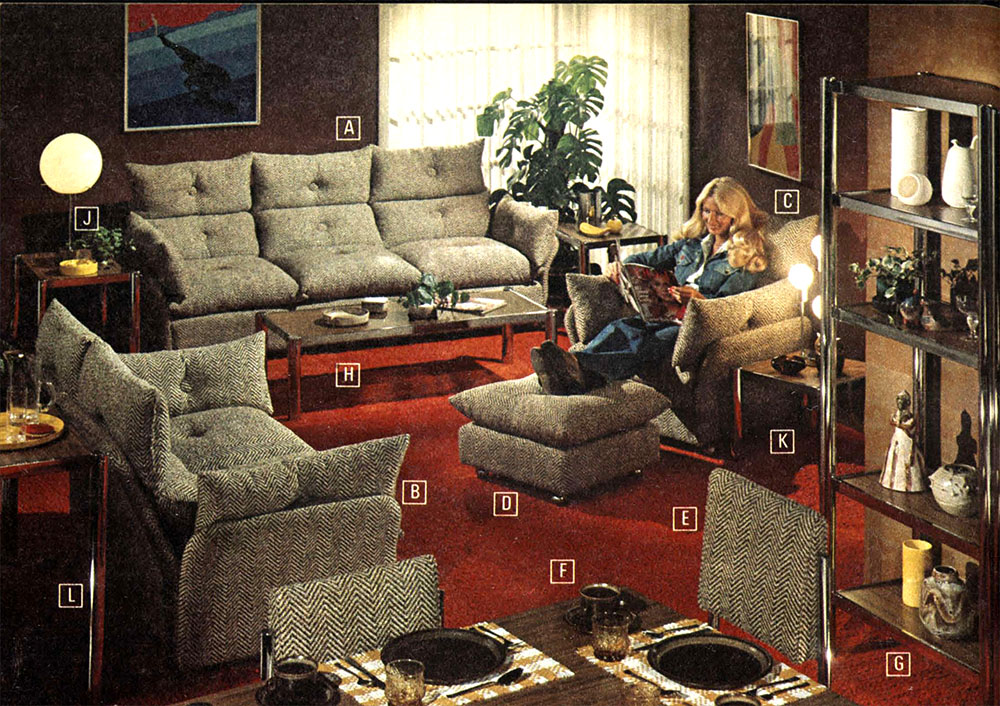 I'll take "G" – the nick-nack shelves, "H" – the coffee table for my bigass ashtray, and "C" the hot blonde in denim.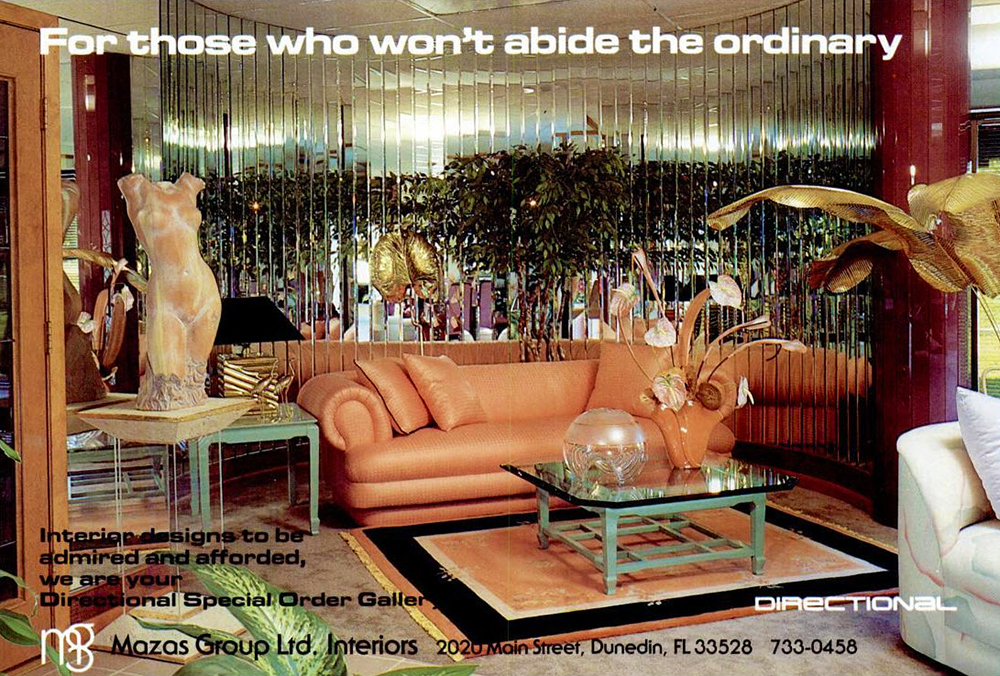 And so, we'll end here with a taste for what's to come (from 1986) perfect for the cocaine dealer who's just come into a lot of money.  To be continued.