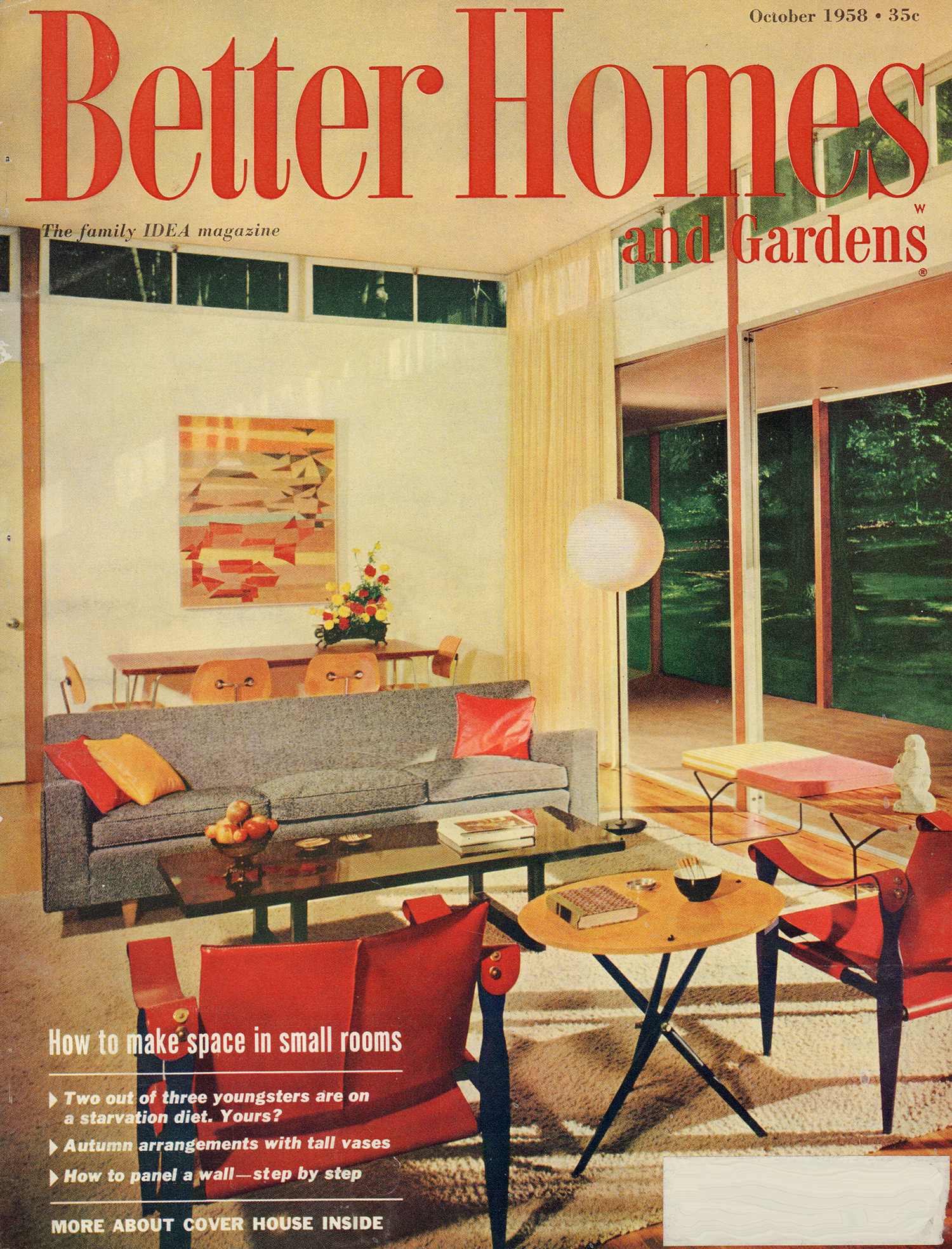 Let's have a look inside the October 1958 issue of Better Homes & Gardens and check out the idyllic suburban lifestyle and the many wondrous advertisements to make your mid-century home the envy of the Pleasant Valley neighborhood.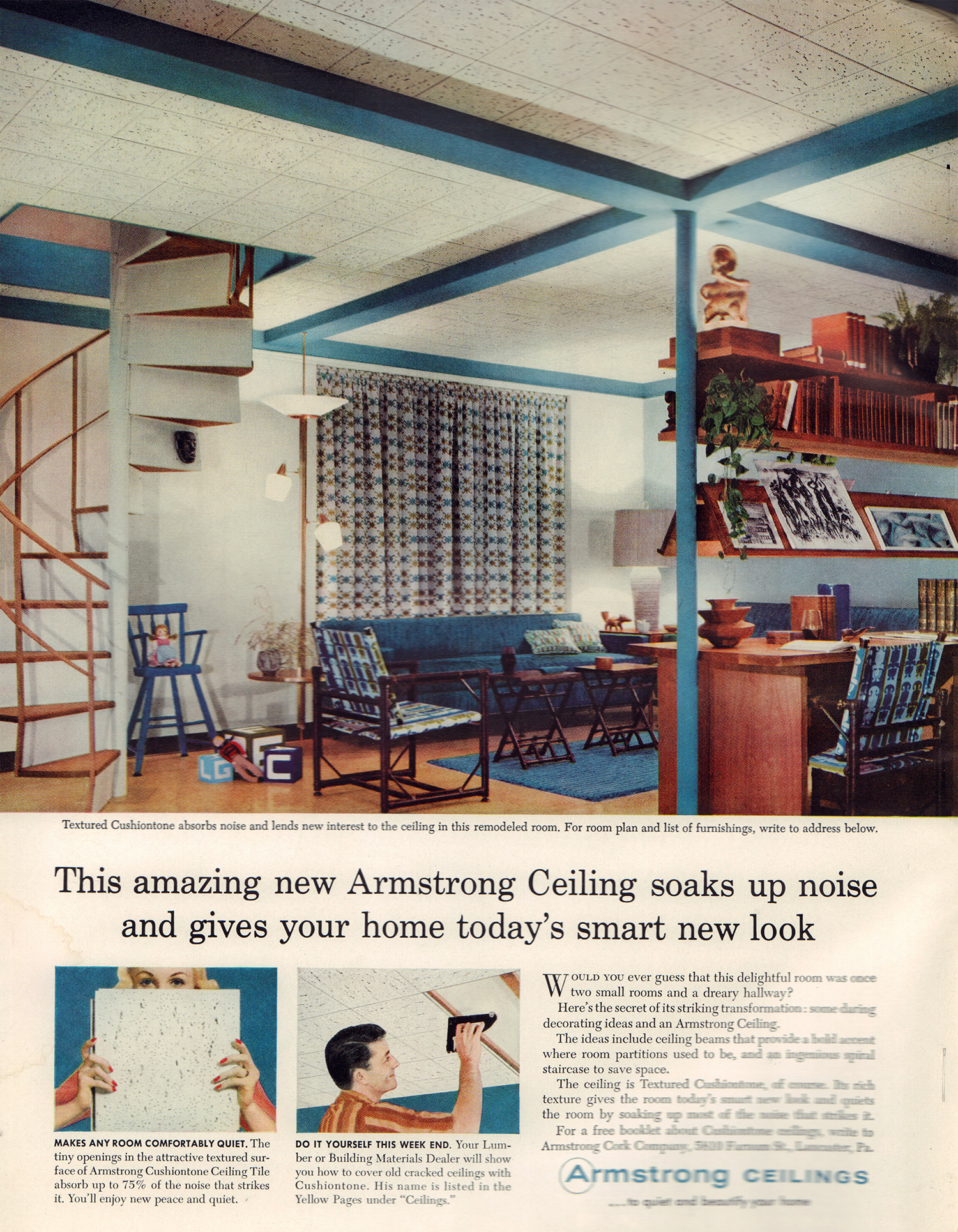 "Would you ever guess that this delightful room was once two small rooms and a dreary hallway?"  I dig the spiral staircase.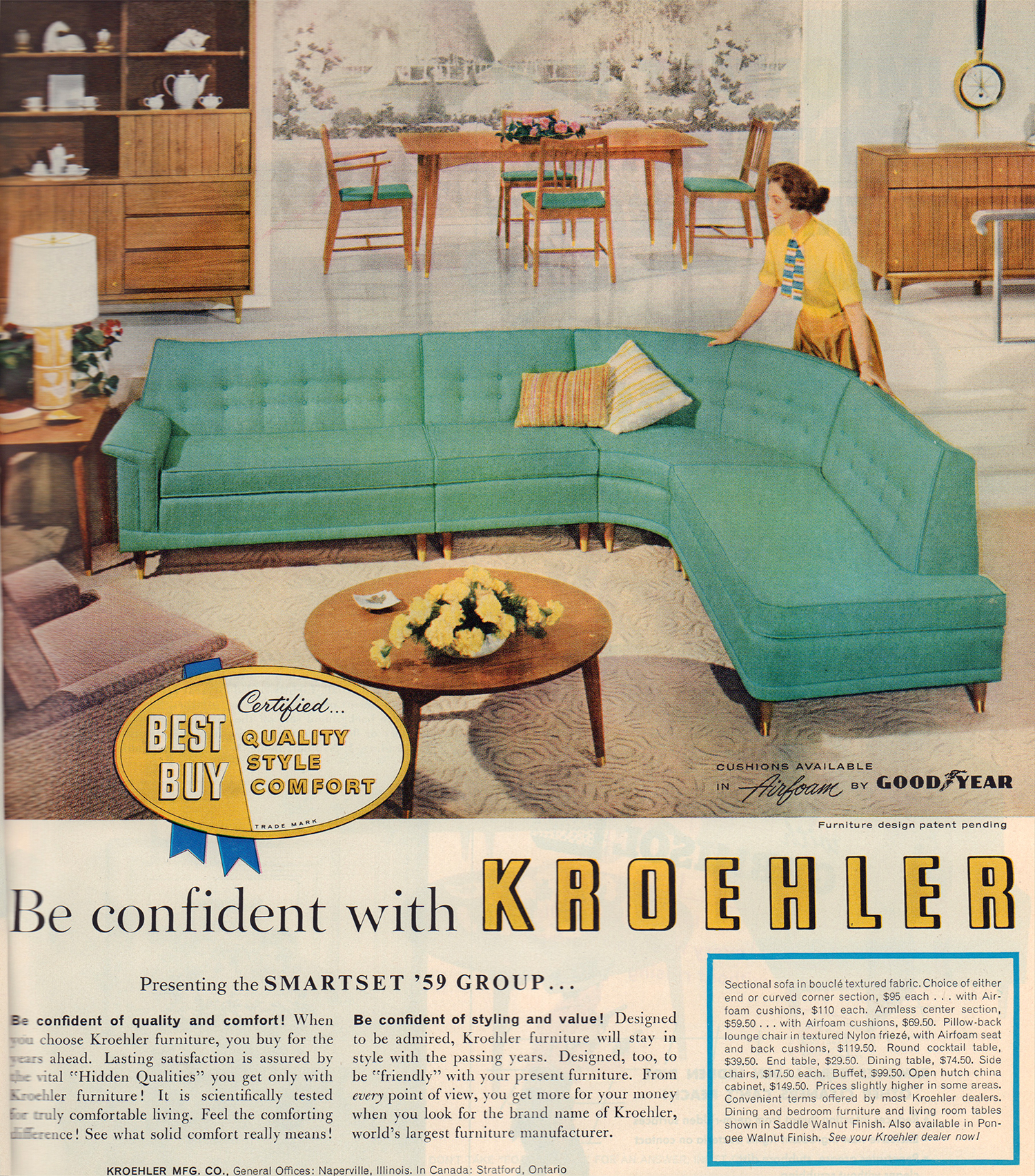 It's interesting that the cushions are made by Goodyear.  Also, for some reason big painted wall murals were big in the late fifties/early sixties.  My grandparents had one – as did a lot of homes in the 1970s which never got rid of or wallpapered over these often gaudy displays.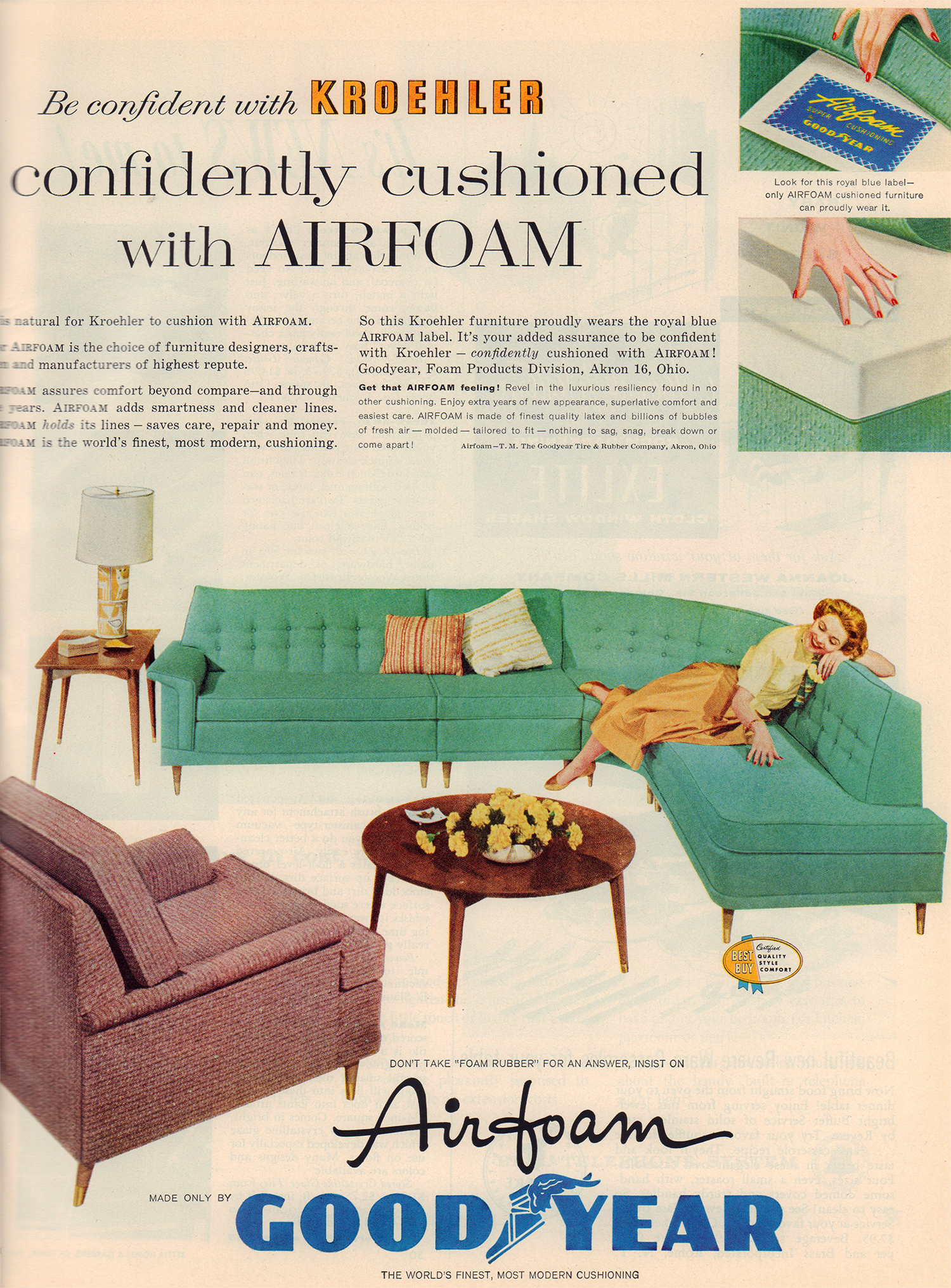 "Don't take 'FOAM RUBBER' for an answer, insist on Airfoam made only by Goodyear."  To say this housewife is delighted by her foam rubber cushions would be an understatement.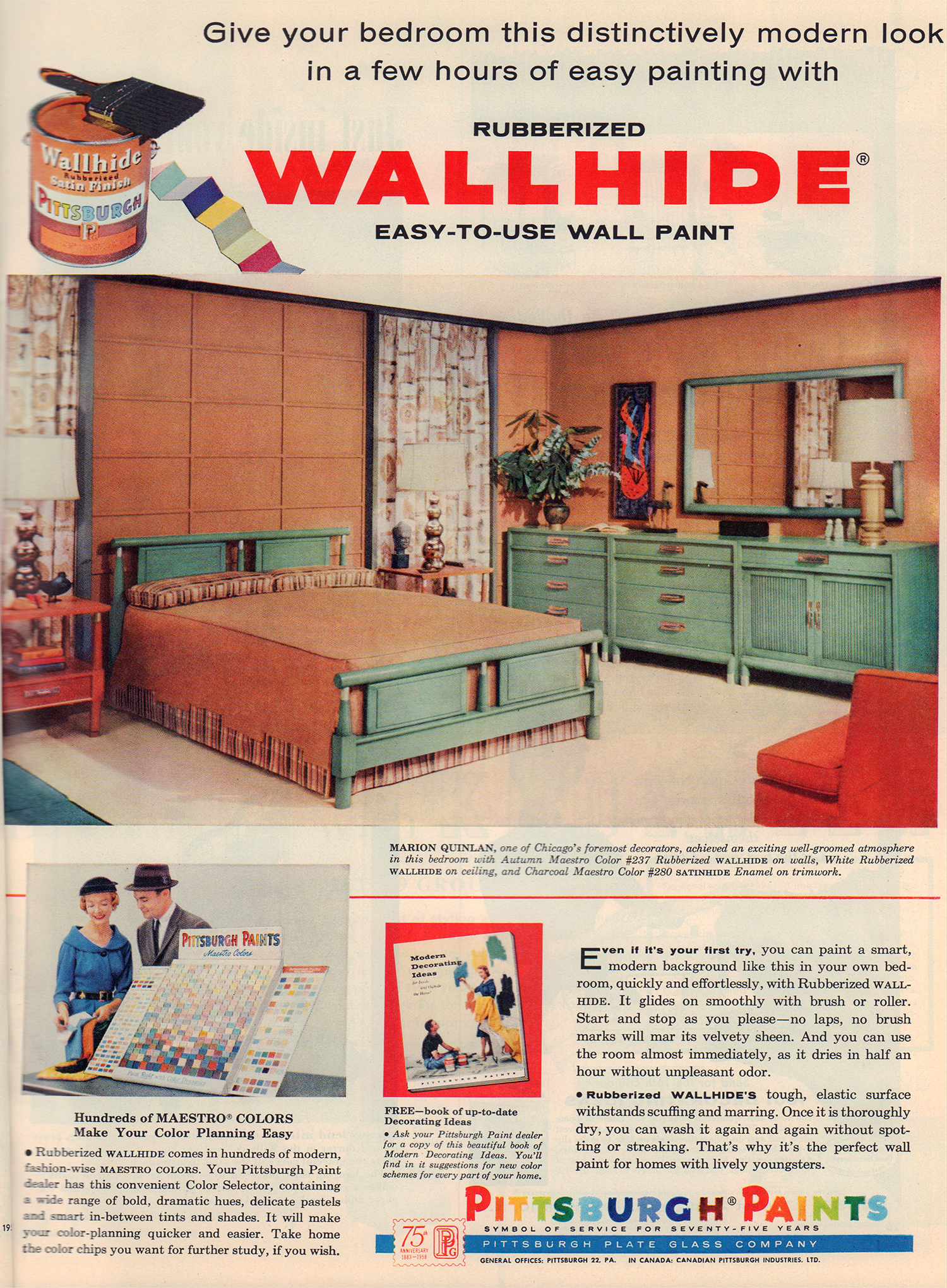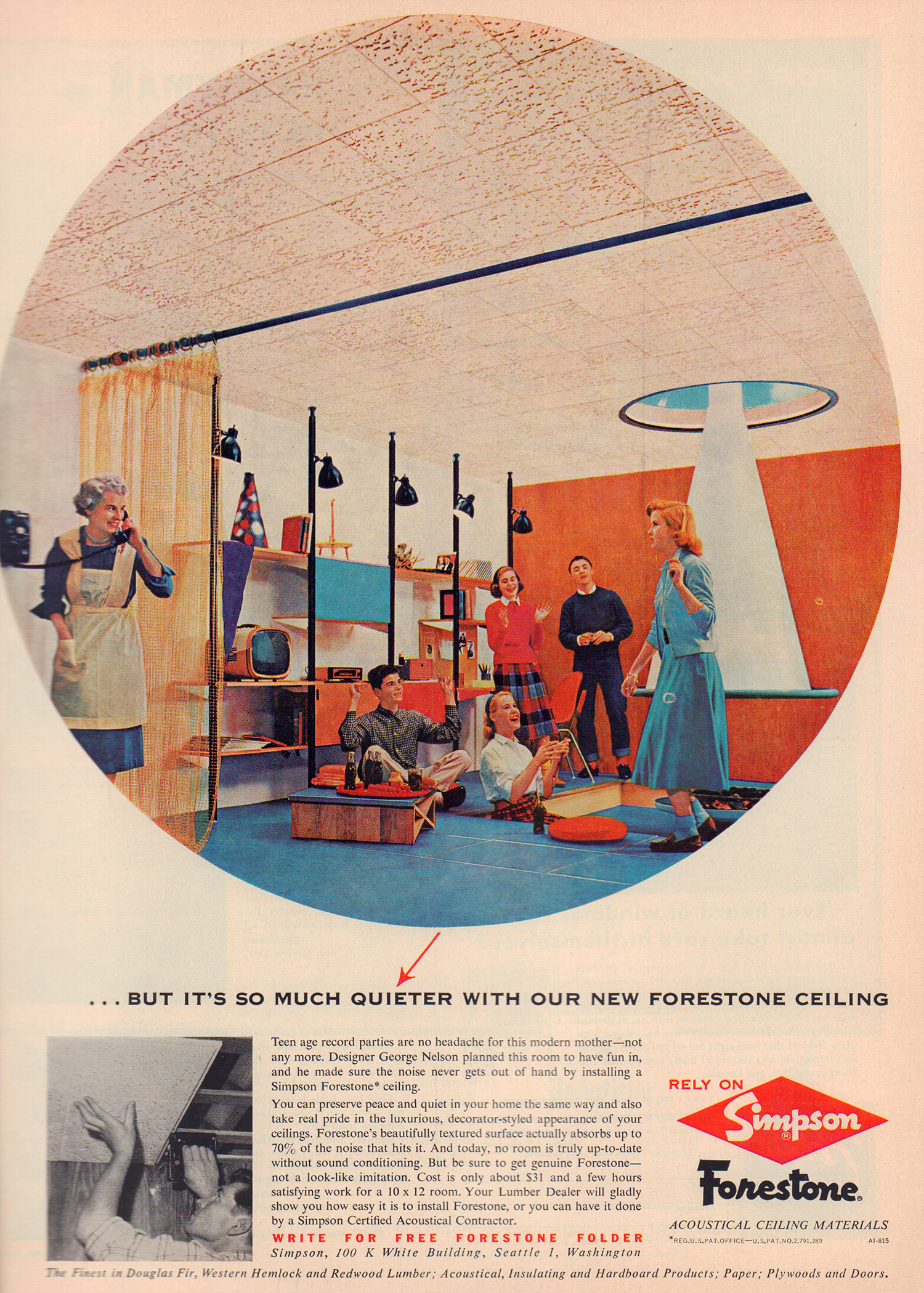 "Teen age record parties are no headache for this modern mother – not any more."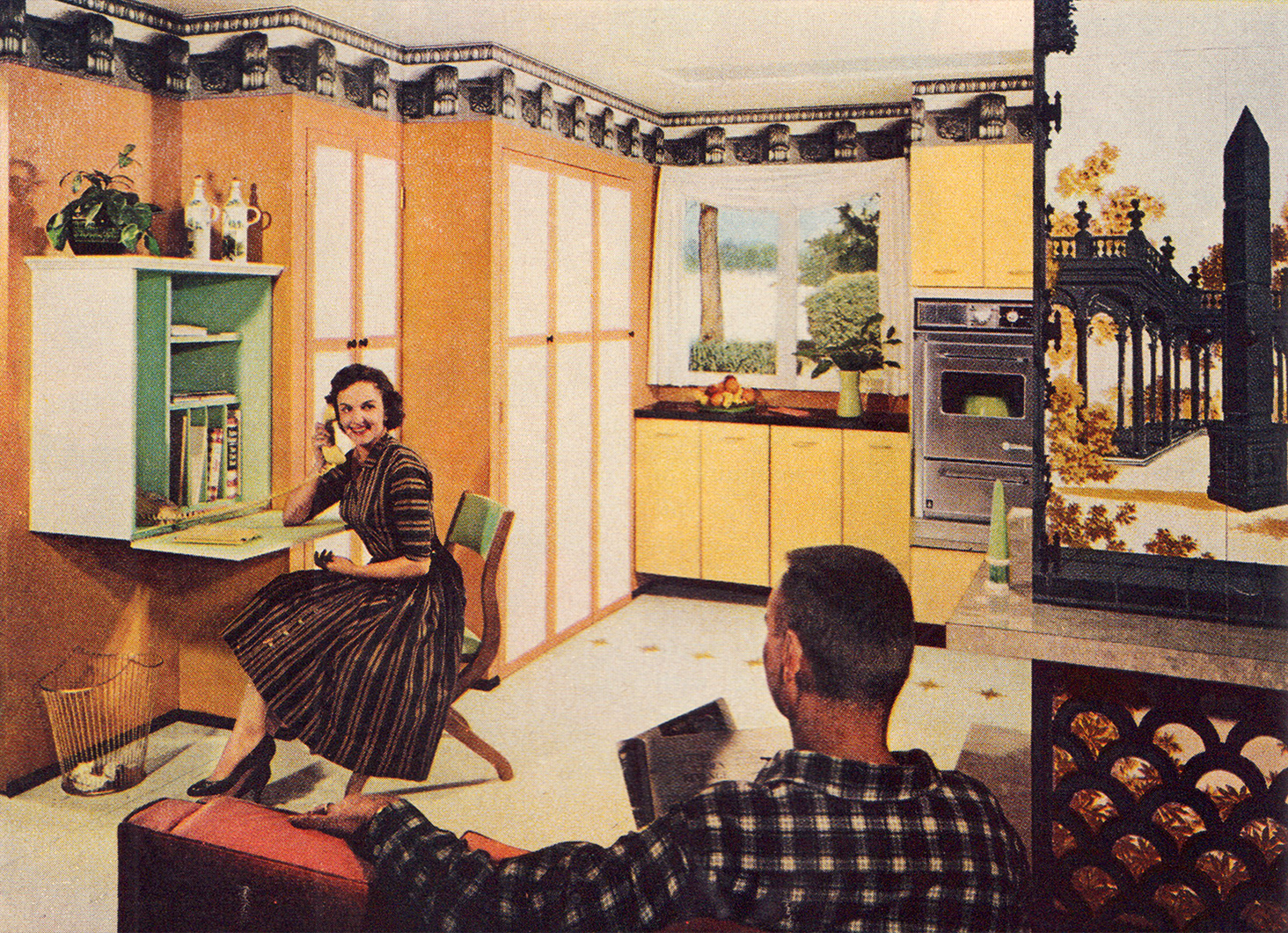 Remember when we were tethered by short phone cords; the very idea of being on the phone and roaming wild and free was a long way off.  Also, check out that wallpaper skirting – I hate it, but admire their bravery.  Here's another look at that "home of the future"…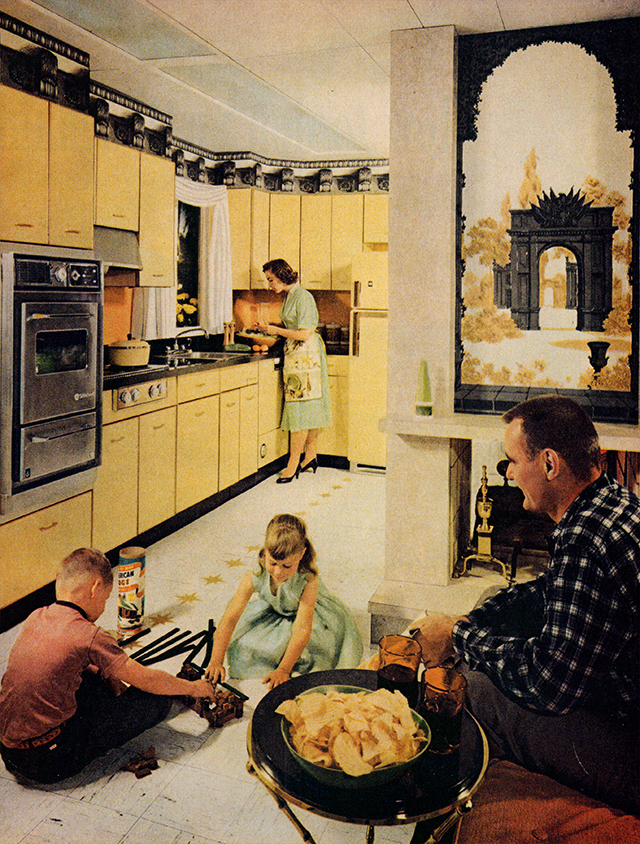 The kids are having fun, but you can tell dad is just counting down until cocktail hour.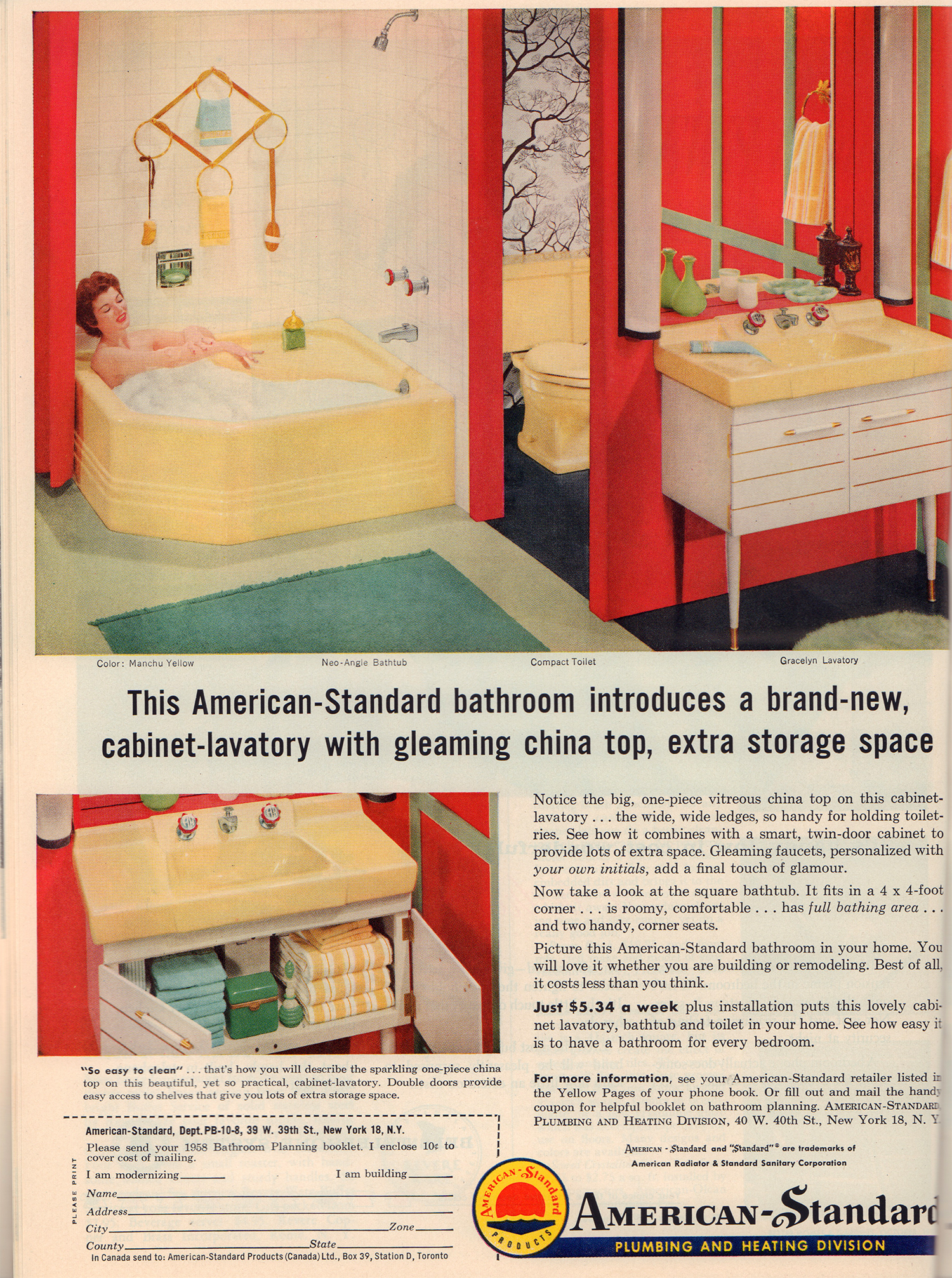 "Notice the big, one-piece vitreous china top on this cabinet lavatory… the wide, wide ledges, so handy for holding toiletries. See how it combines with a smart, twin-door cabinet to provide lots of extra space. Gleaming faucets, personalized with your own initials, add a final touch of glamour."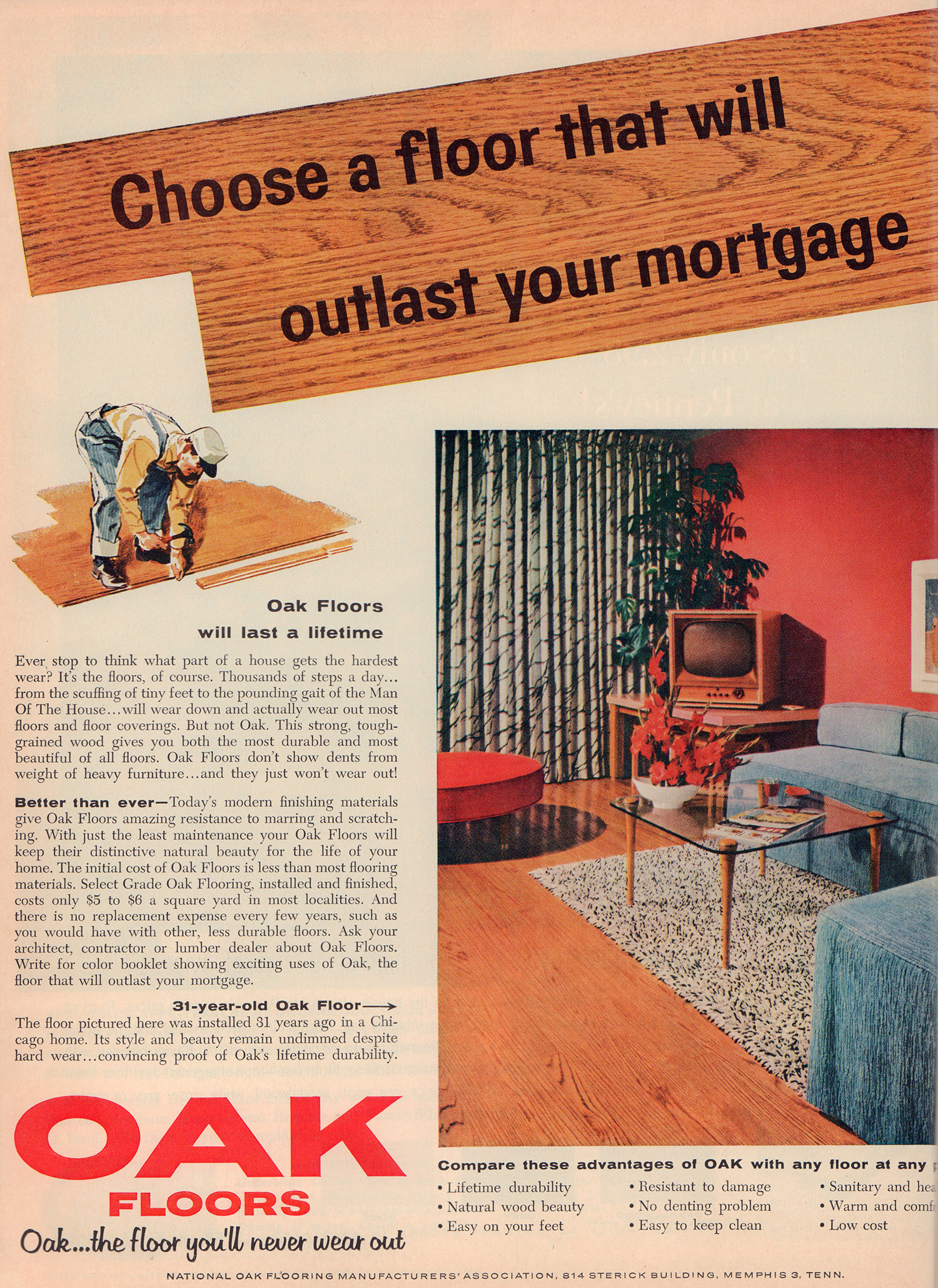 Ever stop to think what part of the house gets the hardest wear? It's the floors, of course. Thousands of steps a day… from the scuffing of tiny feet to the pounding gait of the Man Of The House…"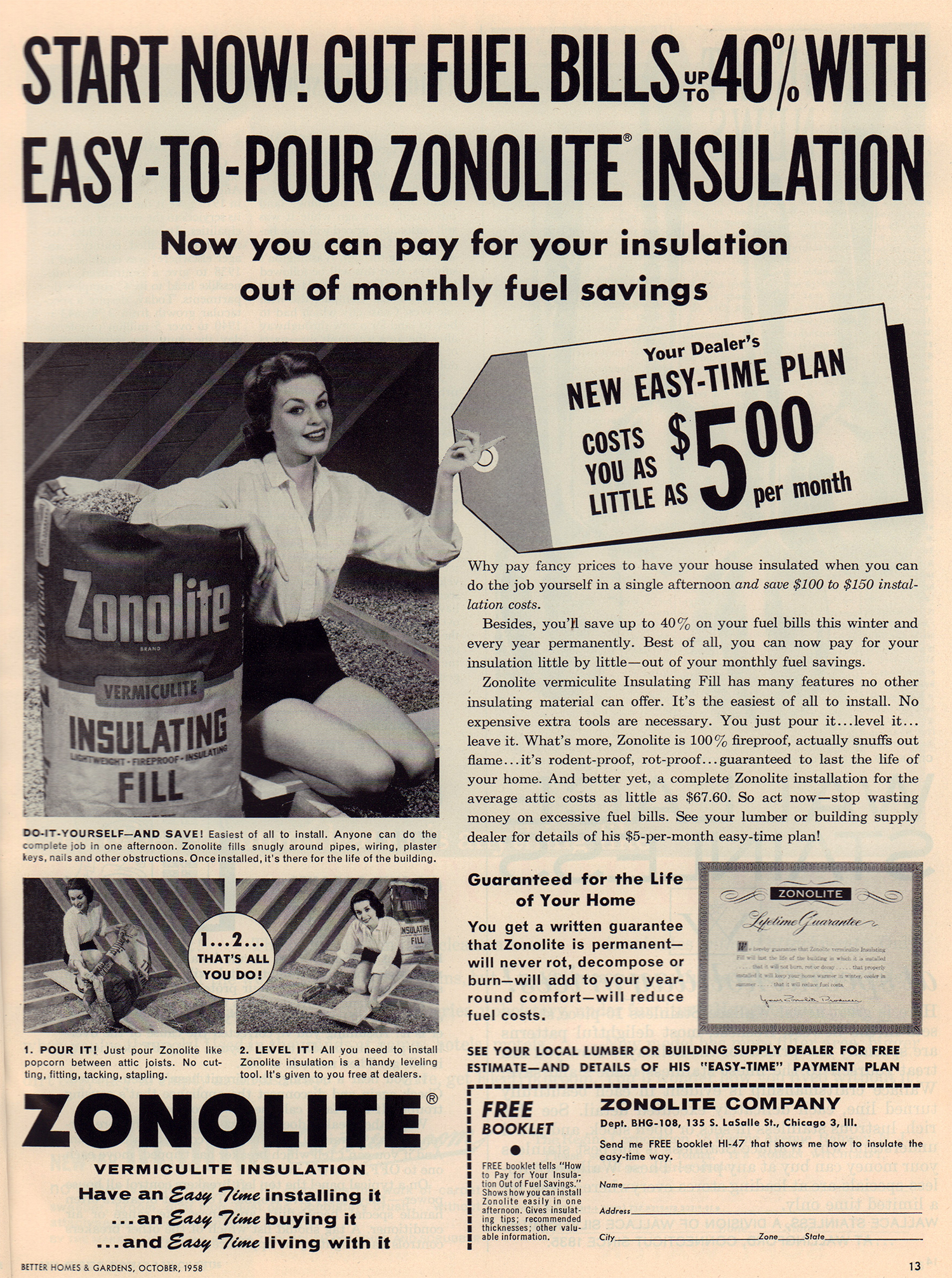 This is a tiny bit disconcerting.  Zonolite insulation contained asbestos, and this girl is working with it in shorts!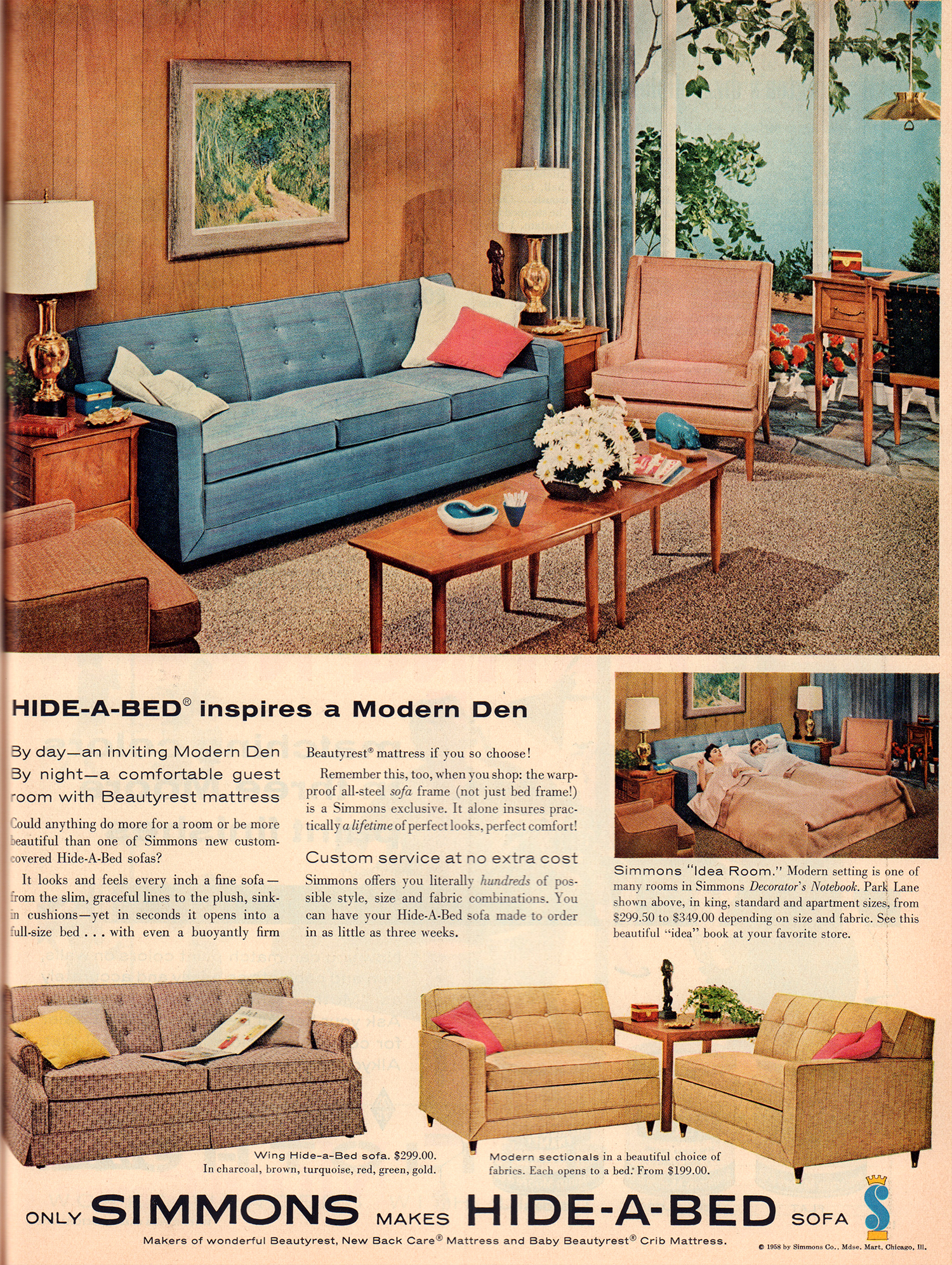 I love that there are a total of FOUR ashtrays in the above living room picture.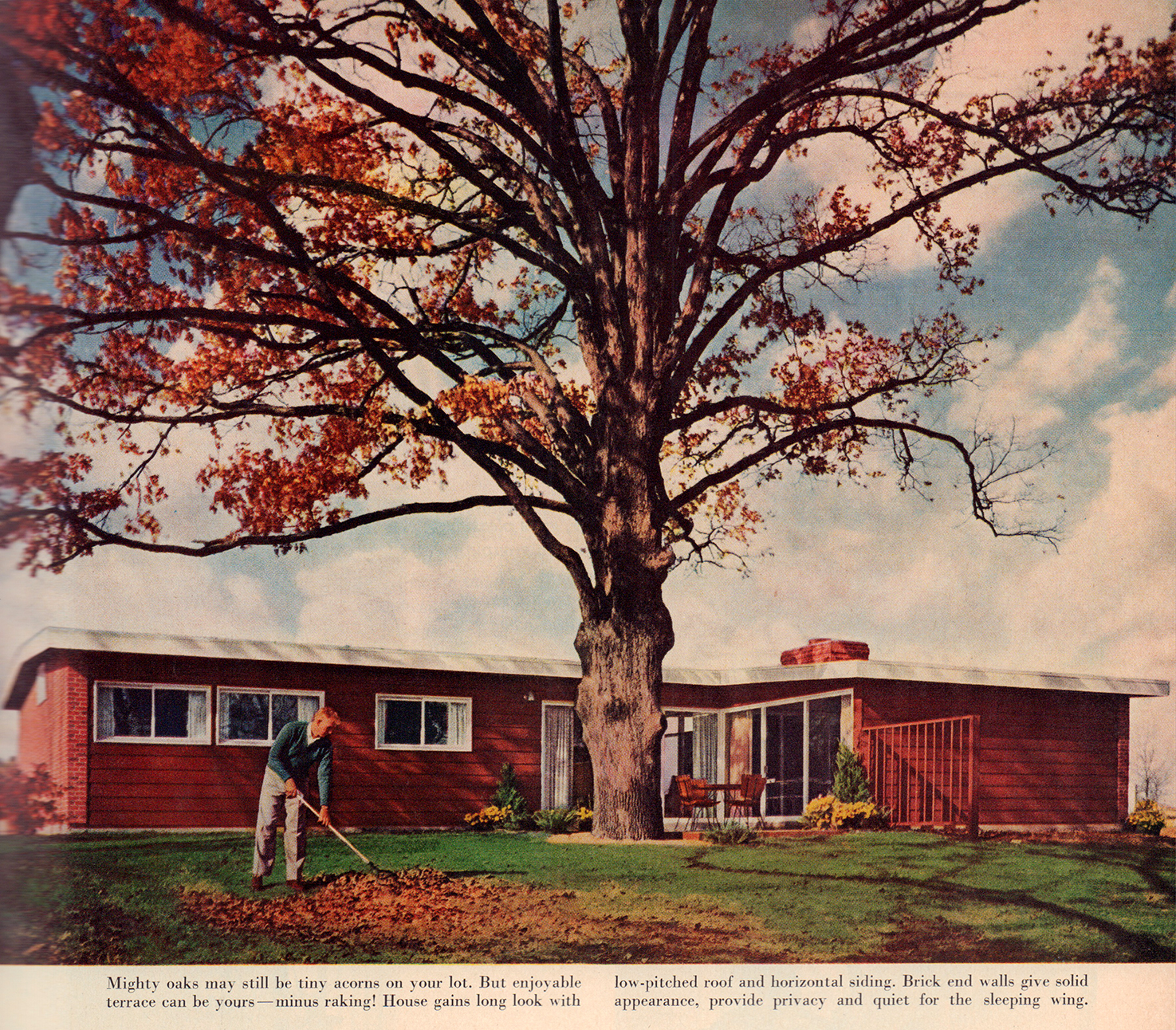 I suppose this would considered a tiny "starter home" in most of the US today; however, it would have been the pride of a post-war nuclear family – a substantial upgrade from the depression era living just a couple decades prior.
Let's have a walk past the oak, and step inside the glass patio doors…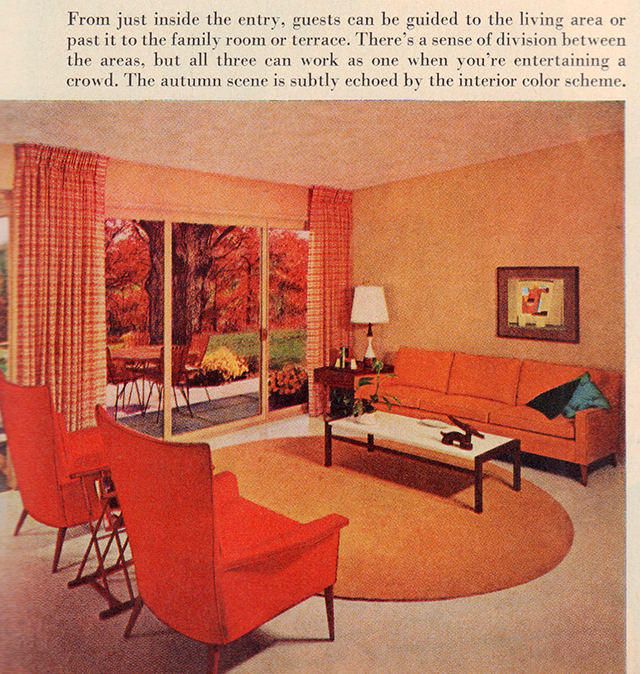 The advent of interior heating/air conditioning allowed the mid-century home to open itself up to the outdoors; big windows and sliding glass doors to the yard and patio were the rage.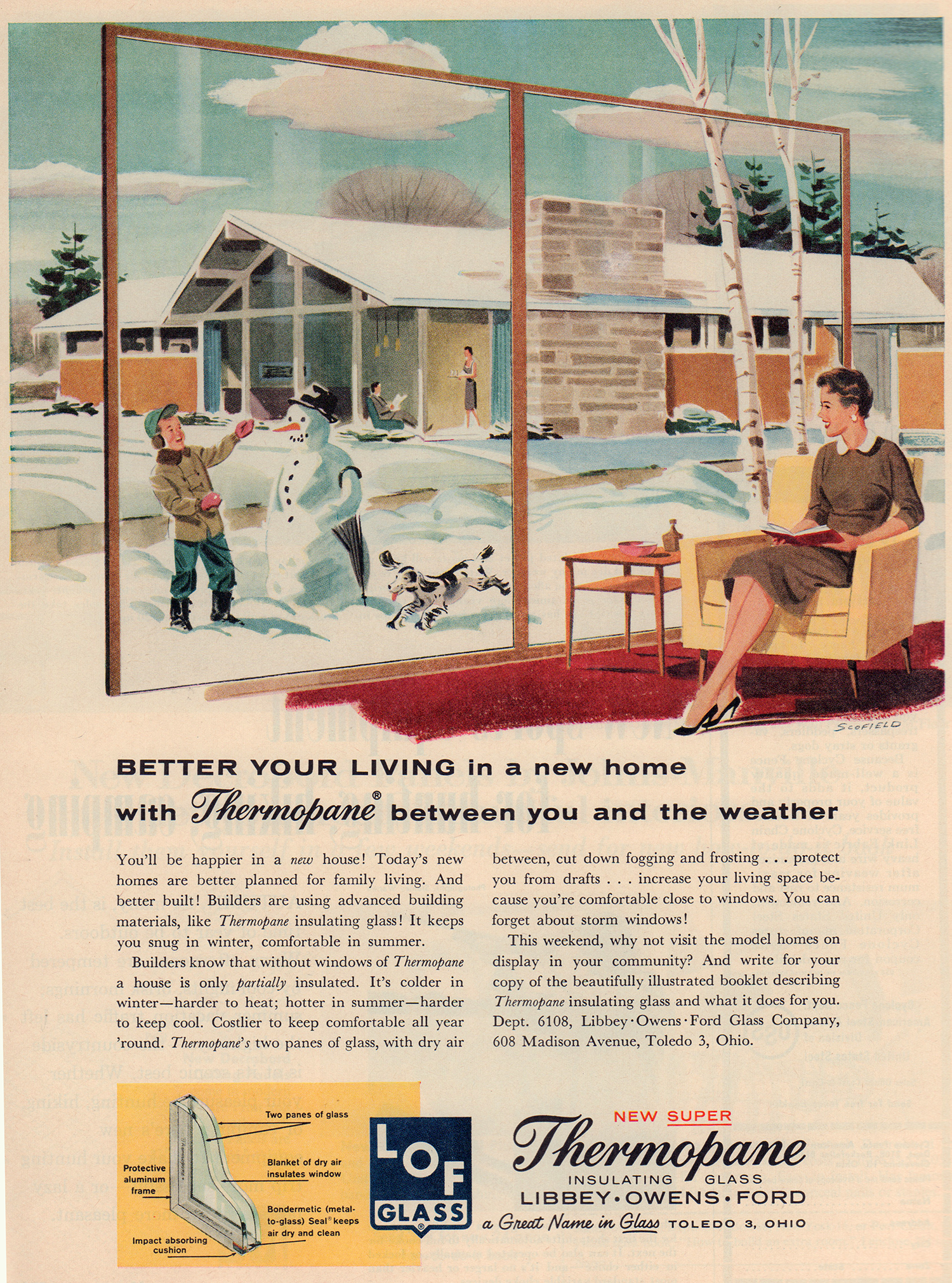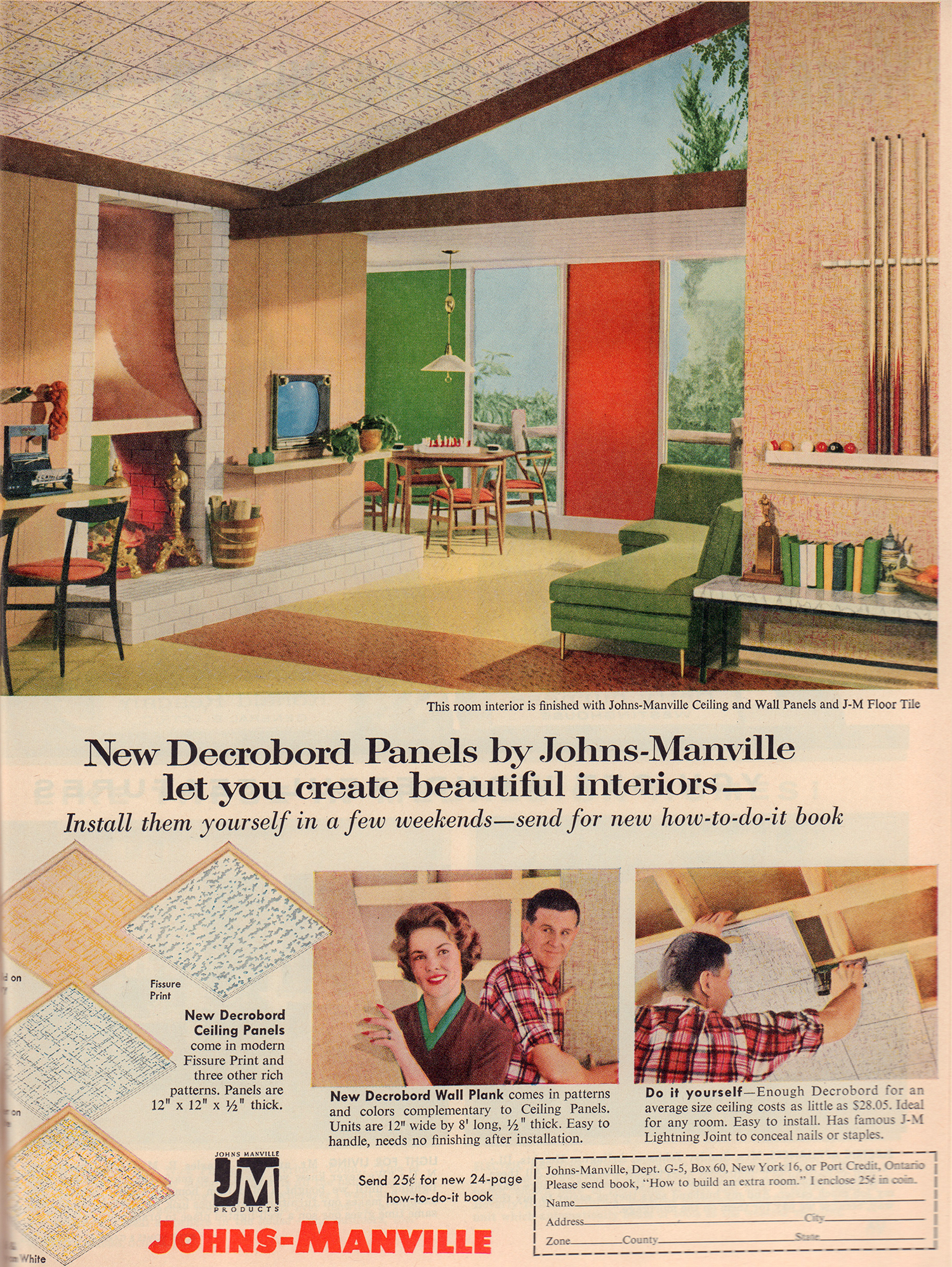 I love how the television is built into the wall – it's like they have a flat screen.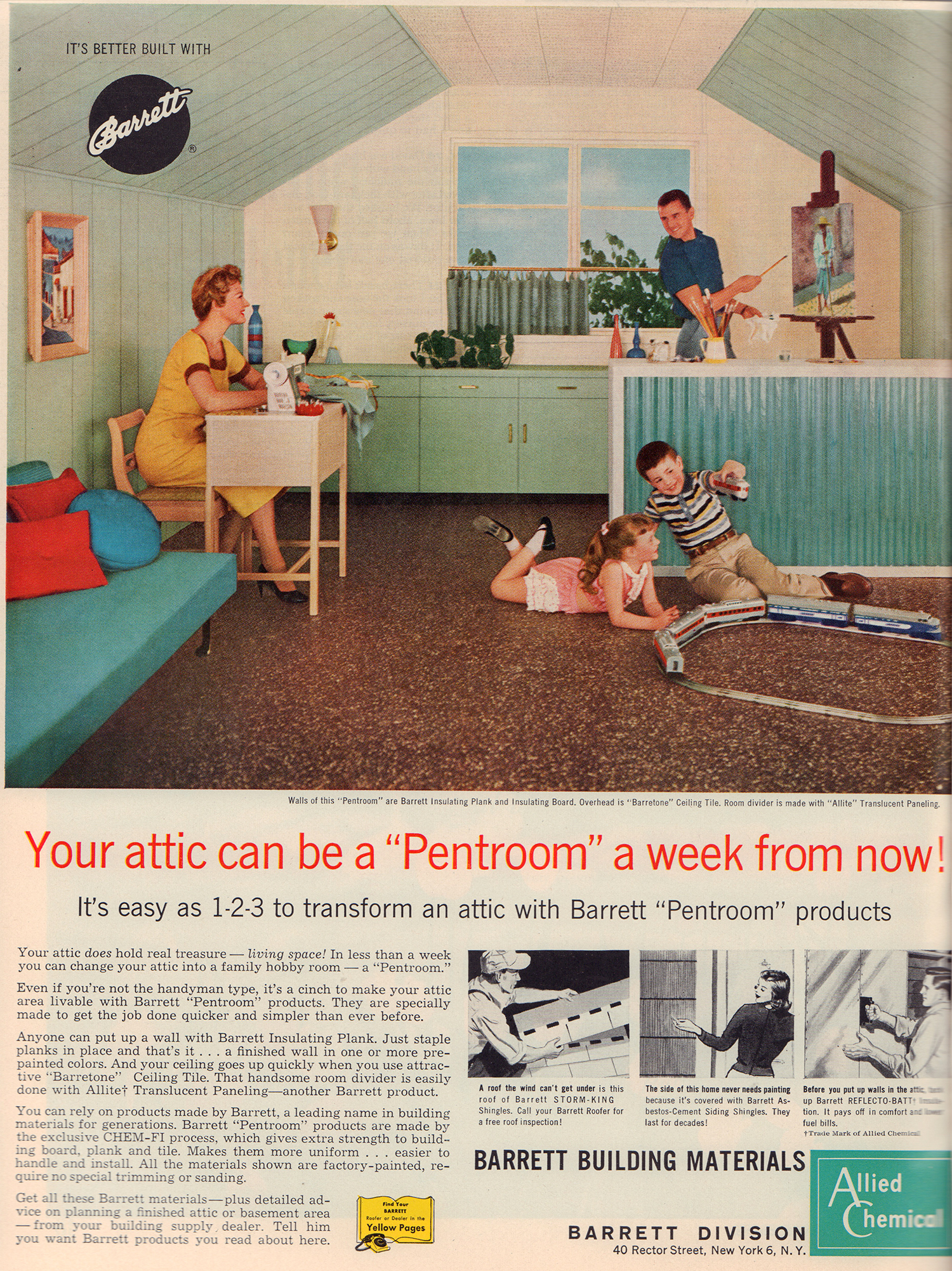 Well, it's time to leave the idyllic suburb of '58 and return to 2018.  All good things come to an end; but, it was a fun, asbestos insulated, ride while it lasted.