In the 1950s, kids' bedroom walls were pretty sparse.  You might find a framed picture of a flower or a creepy clown, but nothing really making a statement or – god forbid – even remotely risque.  Then came the late 1960s; Boomers were a little older and you might find a Beatles poster or a psychedelic black velvet picture on a dorm room wall.
By the time the 1970s arrived, you couldn't find a bedroom wall that wasn't were plastered from top to bottom with all manner of posters – from drug related subjects to pinup girls; this was truly the Golden Age of Posters.  The decade was characterized by an unending stream of fads with nothing done in moderation and everything turned up to "11"; and so, it became the duty of every kid, from middle school through college, to adorn their walls with poster art  and "express themselves".
So, let's take a look at some rooms as well as poster advertising from the 1970s and relive those days when kids were defined by what was tacked to their walls….
THE EARLY SEVENTIES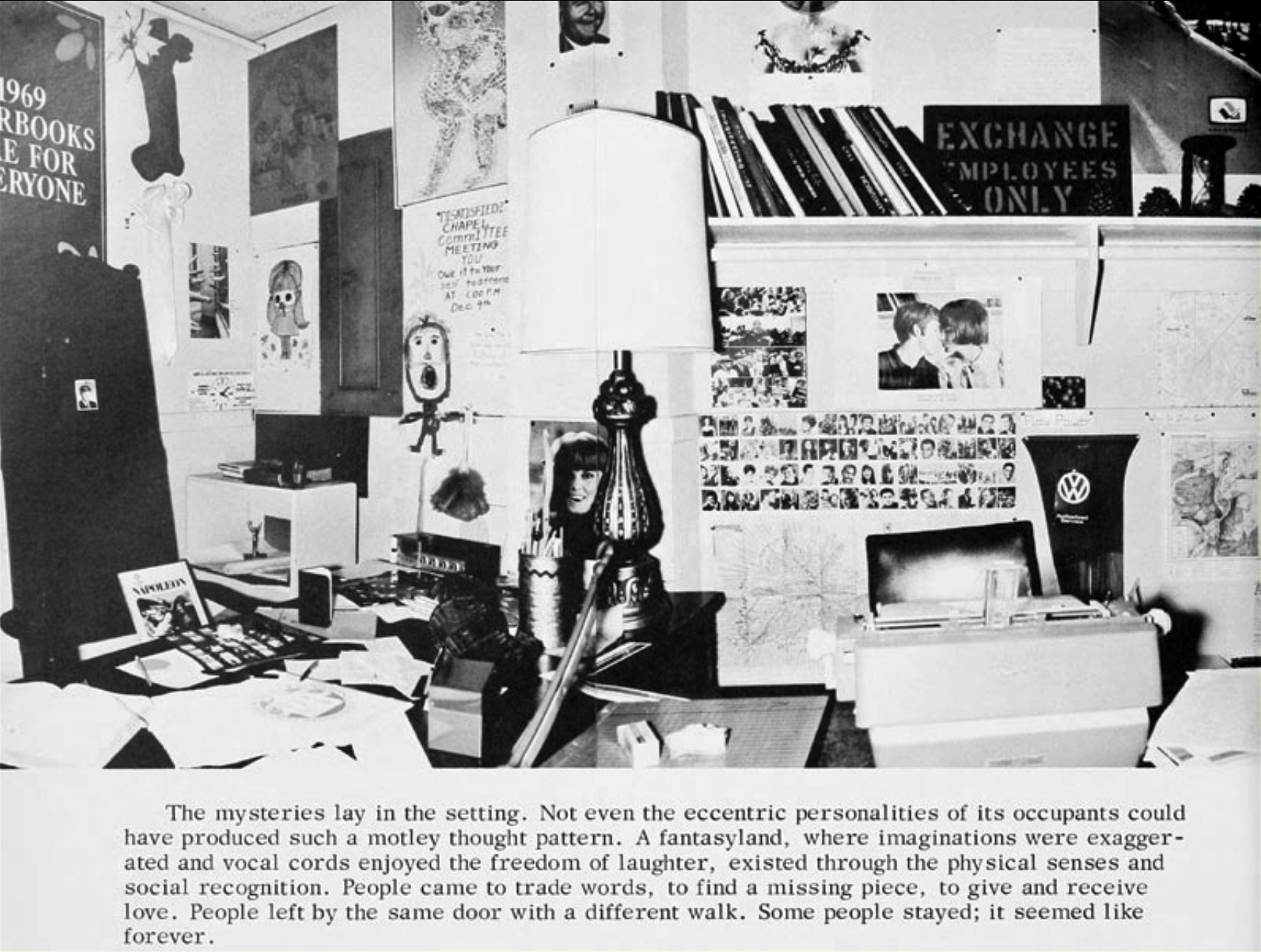 As this college yearbook photo illustrates, the early 70s dorm wall was often serious business.  We're at the epicenter of the anti-war, counter-culture movement and the walls reflected that.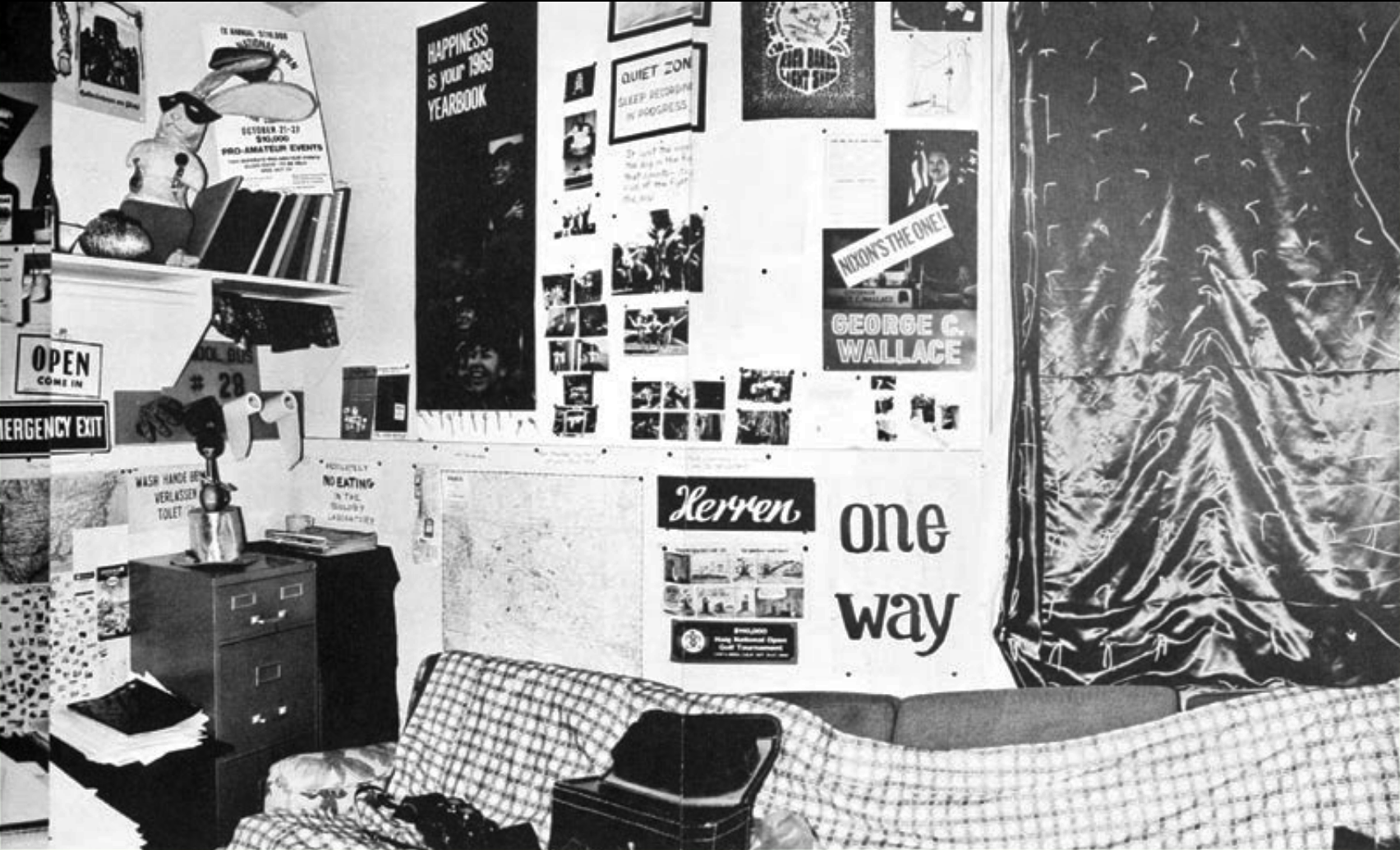 As these pictures of a dorm room from early 1970 illustrate, not every kid was a part of the counter-culture, as evidenced by the Nixon and George Wallace posters.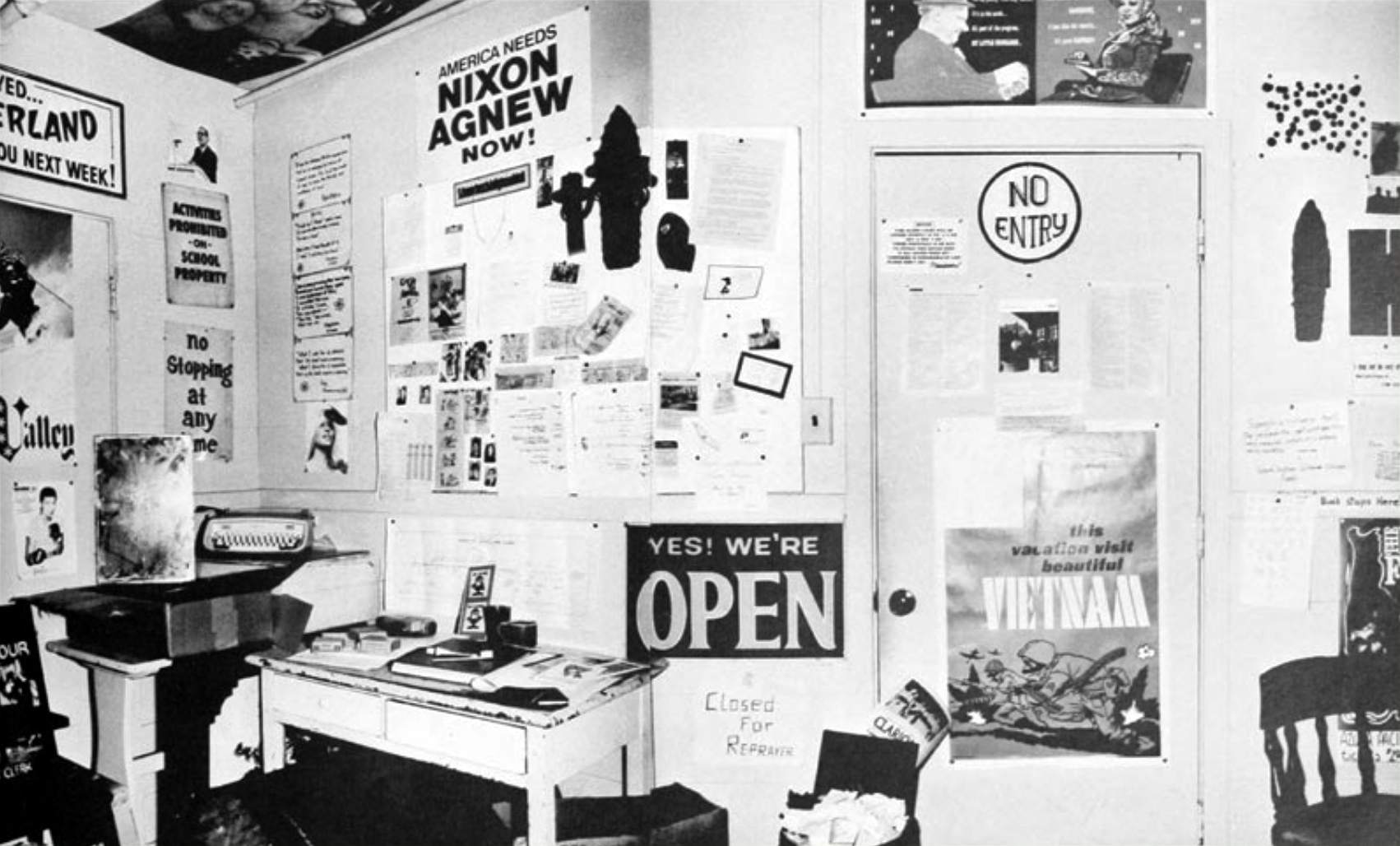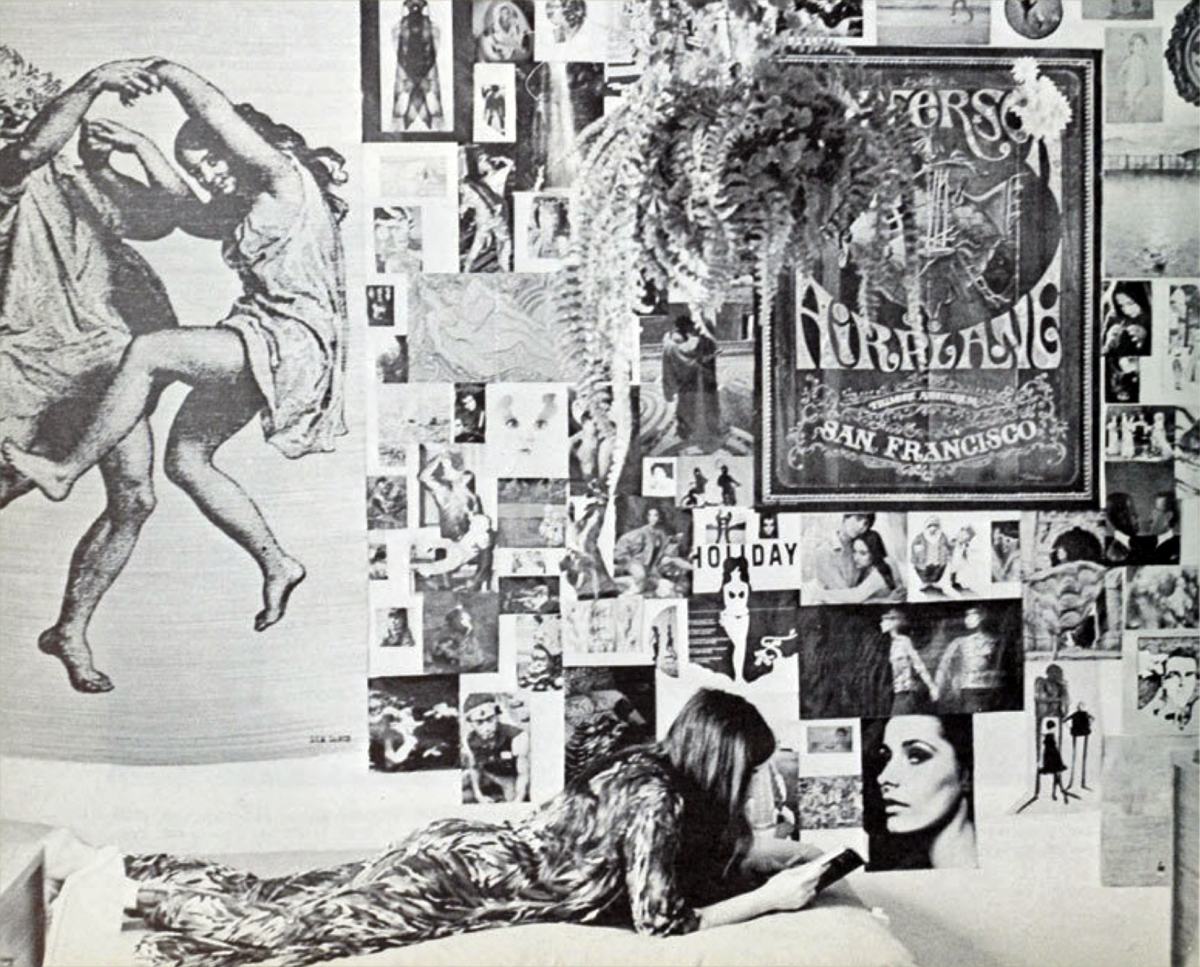 Take a look at our article, Inside College Dorm Rooms from the 1970s, for a plethora of pictures of what was on the walls on college campuses back in the day. As you'll see, Peanuts posters were all the rage in the early part of the decade….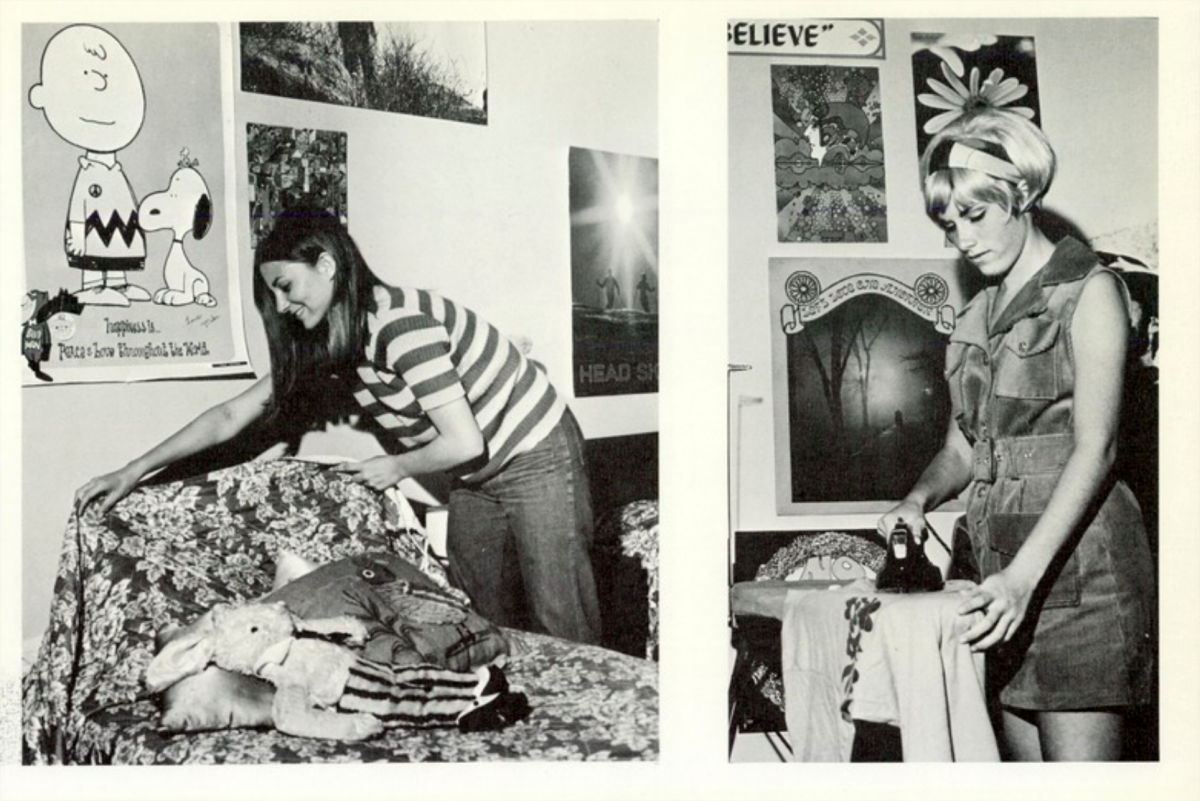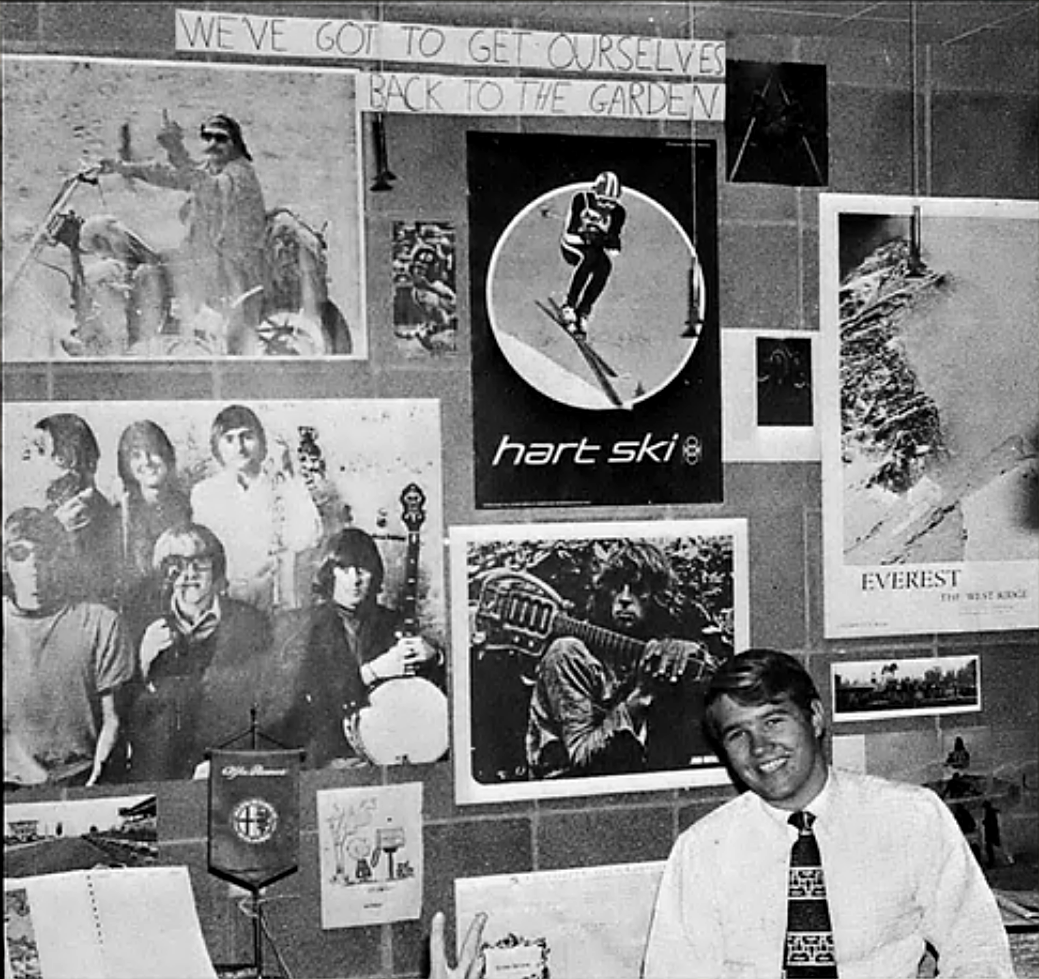 The ultimate hippy wall, complete with posters of Easy Rider, Jefferson Aeroplane, and a quote from "Woodstock".  Yet, the room's occupant seems to be a button-down conservative type.  Go figure.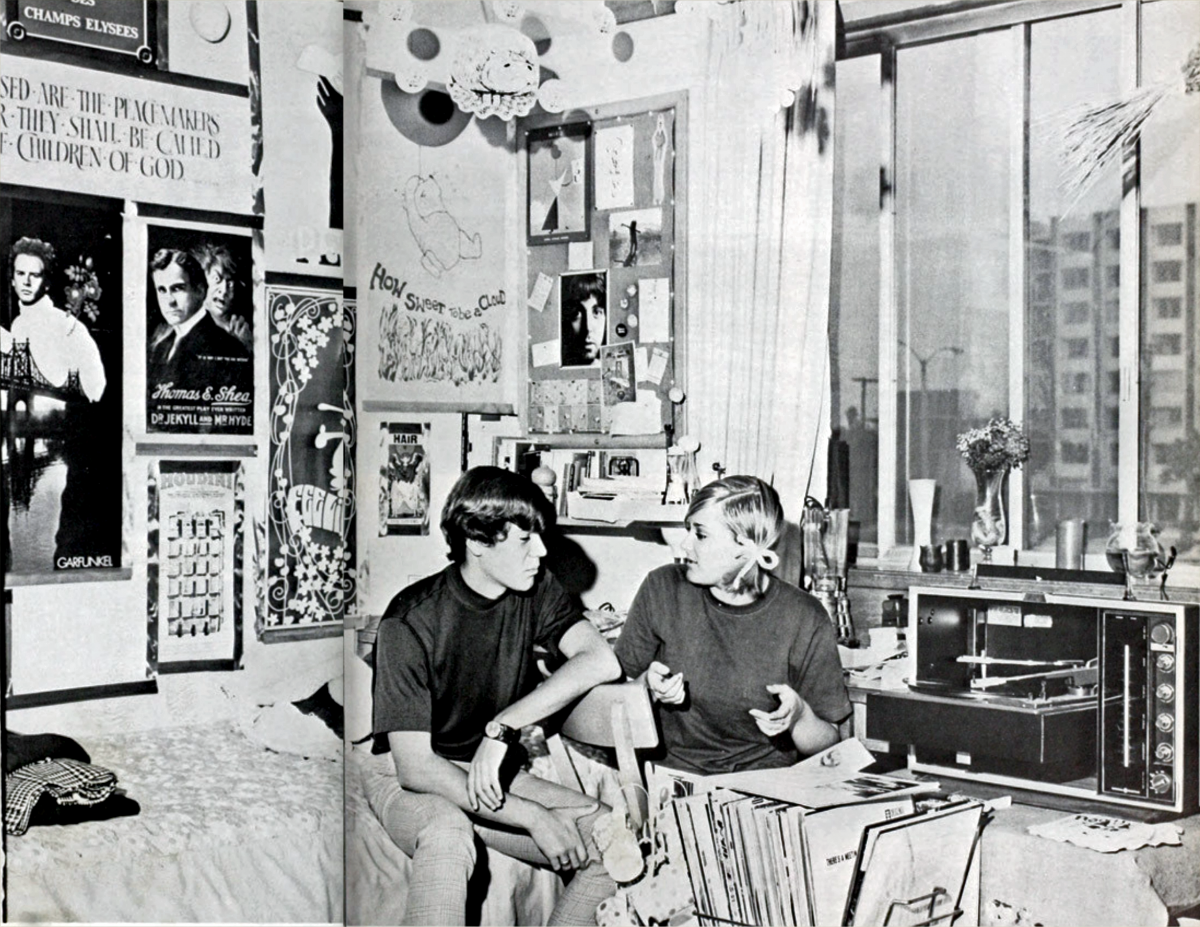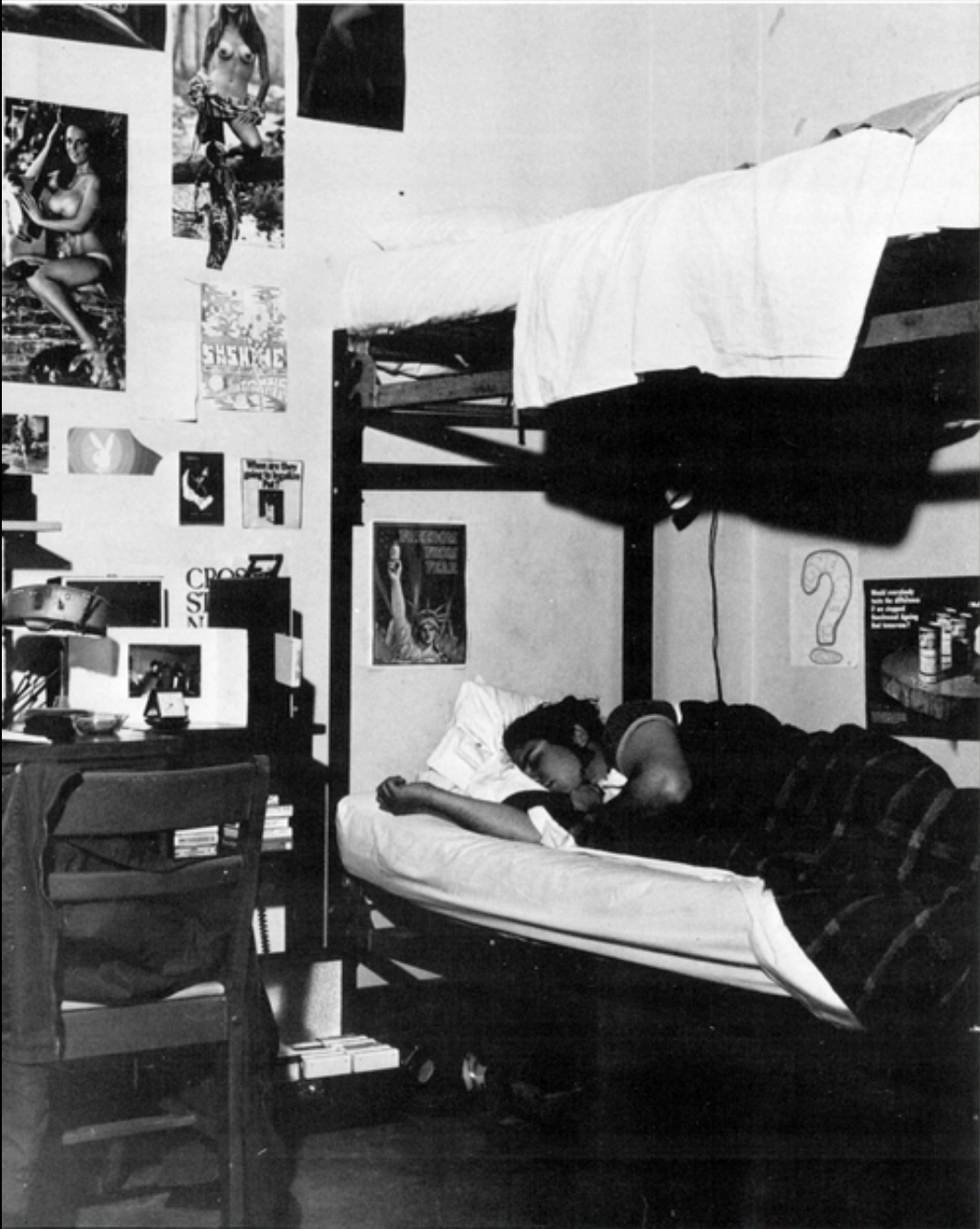 Notice something on walls here that would not fly today?  Yes, that's right – risque, often explicit, pictures of women became normal.  These weren't just hanging in the back of your auto mechanic shop – the Sexual Revolution was in full swing, and they were everywhere….
PINUPS AND CENTERFOLDS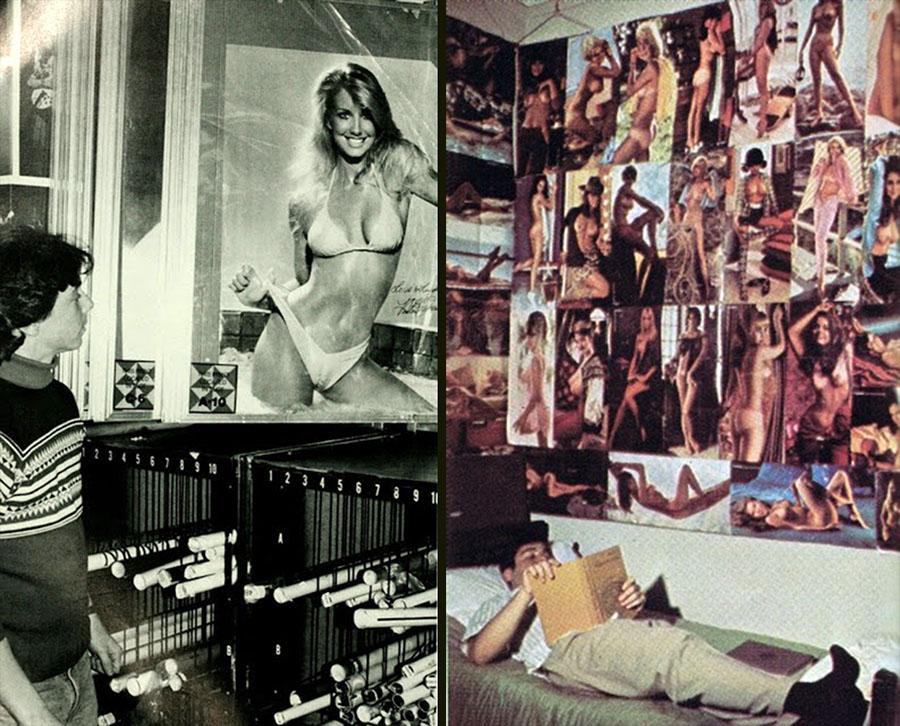 I well remember browsing the posters on sale at the local shopping mall, K-mart and seemingly everywhere in the seventies (and early eighties). Sure, there were benign pictures of King Kong and Kiss, but the majority were sexually suggestive.  Who can forget the Heather Thomas poster from the early eighties pictured above?  Other popular pinup girls:
Farrah Fawcett in the red one piece with a bad case of headlights
Loni Anderson in the bikini, hair blowing in the fake wind
Catherine Bach in her trademark Daisy Dukes
The Dallas Cowboy Cheerleaders
Cheryl Tiegs had two popular ones – the tee-tiny pink bikini, and the see-thru one piece
And let's not forget Susan Anton, who had a ton.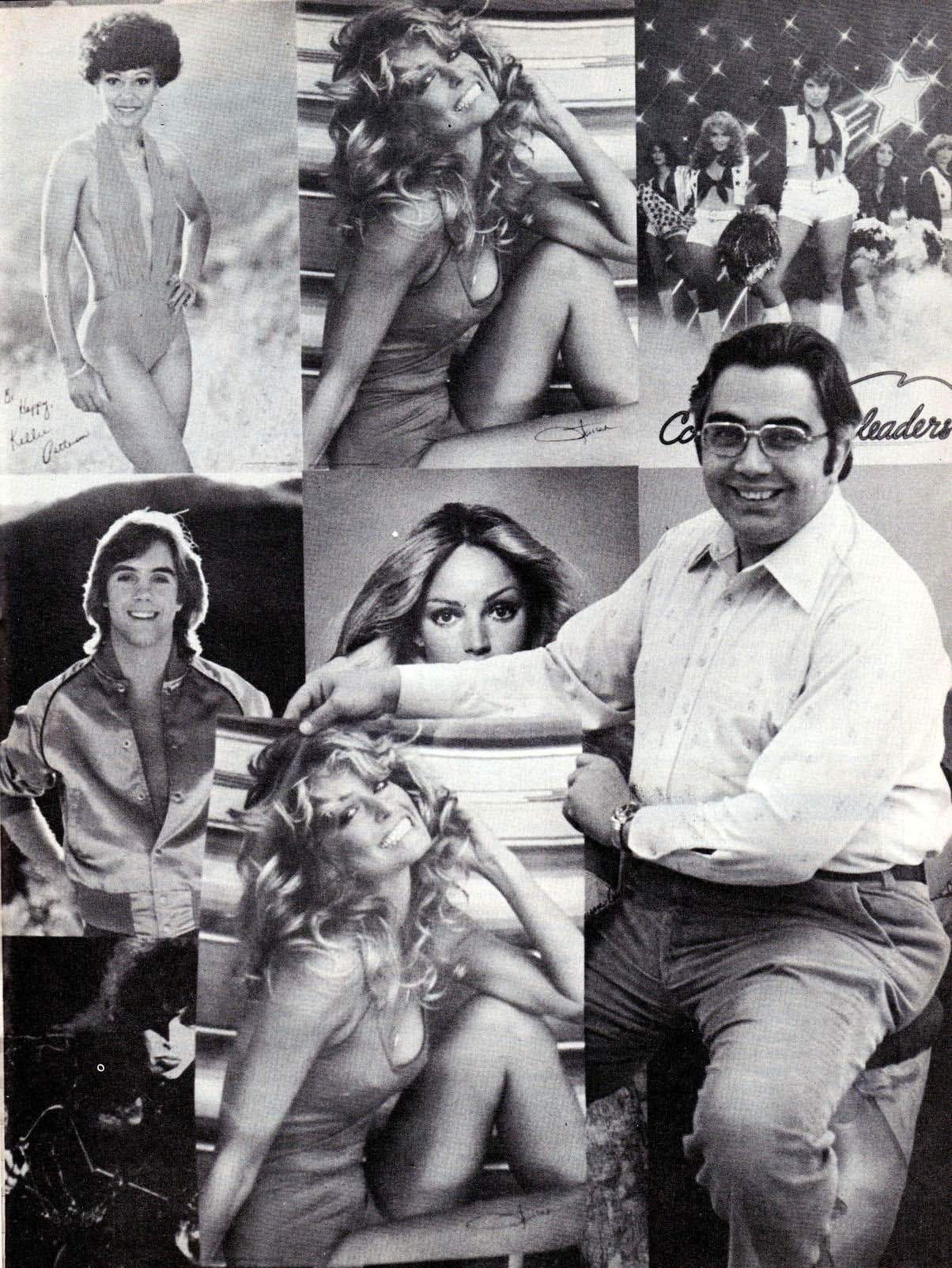 Plastering your walls with centerfolds and bikini-clad celebrities might be considered a bit socially unacceptable these days.  What's appropriate one decade is wildly verboten the next; our culture is far from being static. This is particularly evident in the advertising for posters through the years…
POSTERS FOR SALE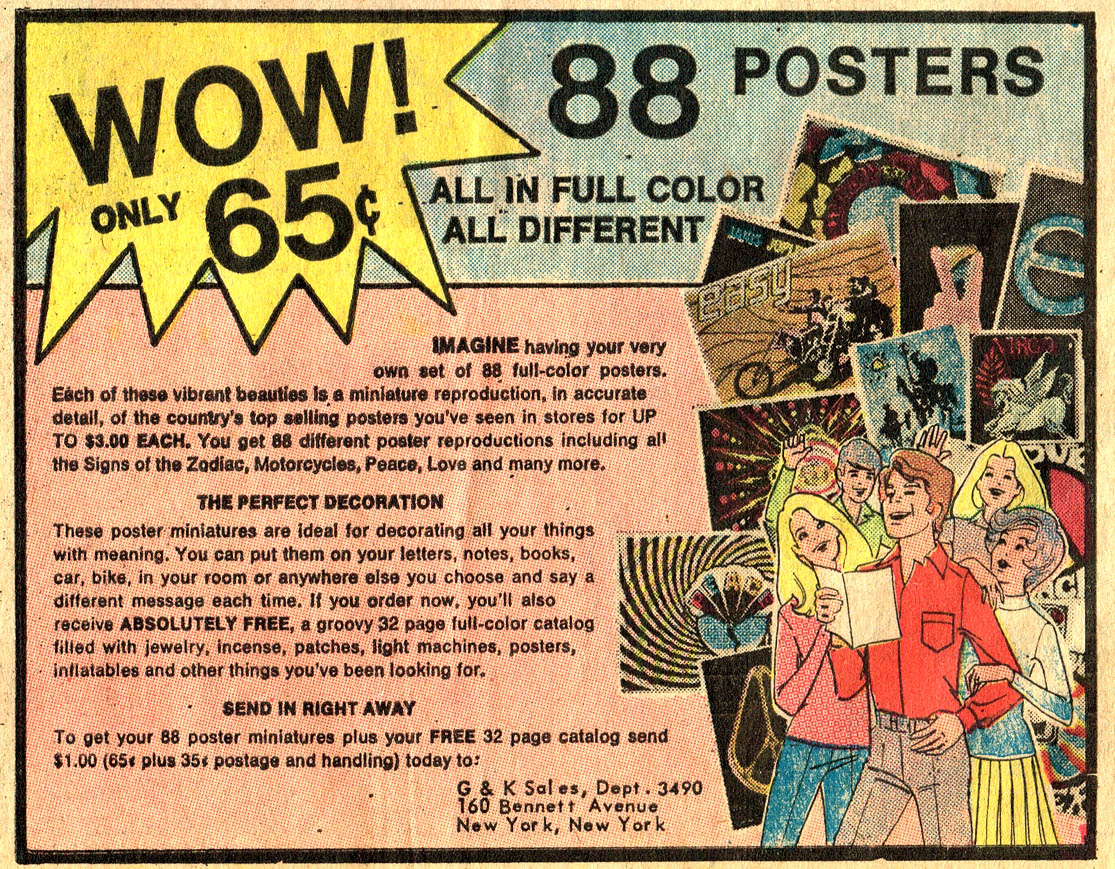 Posters of "Signs of the Zodiac, Motorcycles, Peace, Love and many more".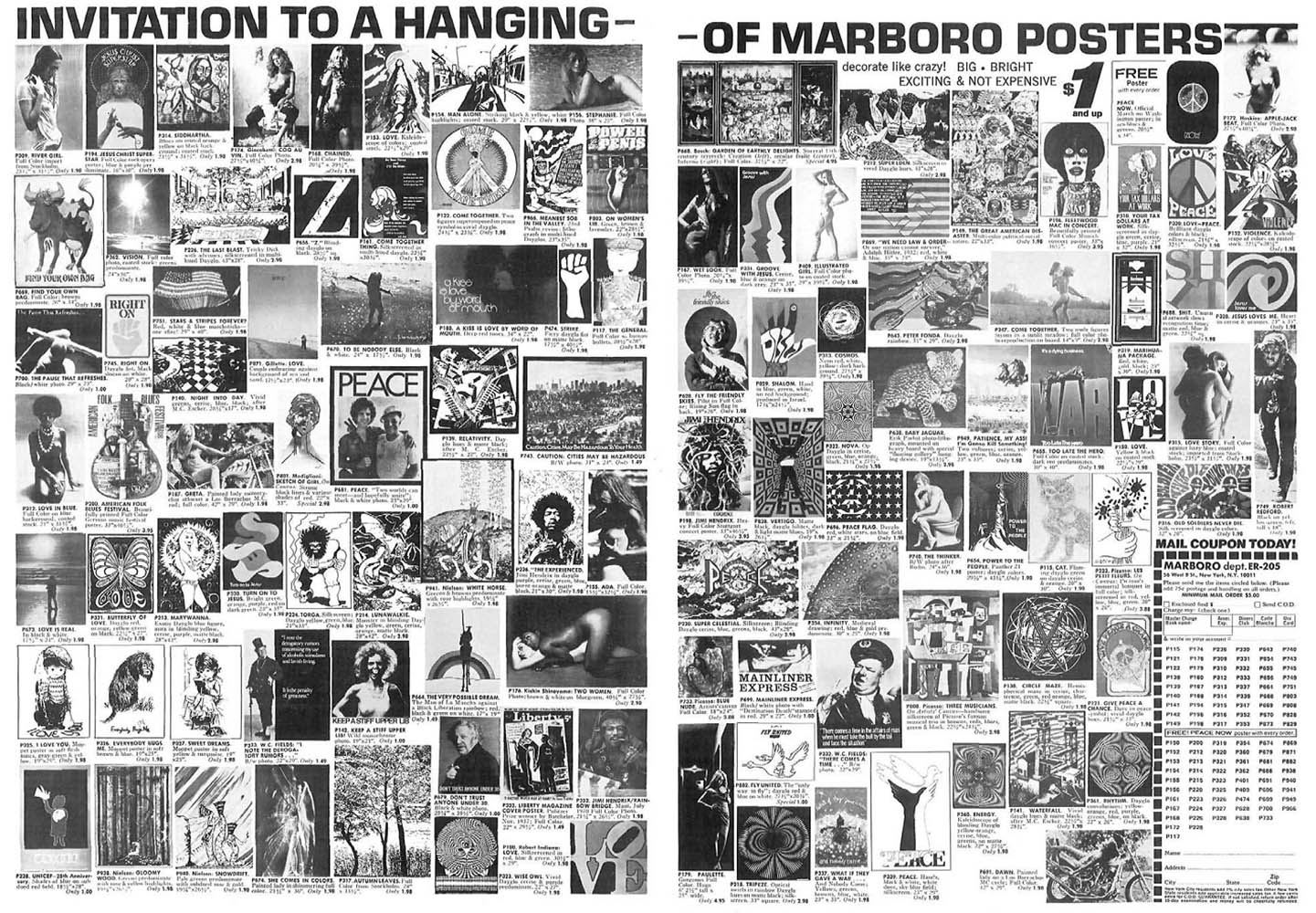 Posters for sale in 1971 included all kinds of counter-culture subjects from Jimi Hendrix to nude women, from Peter Fonda to "Groove with Jesus".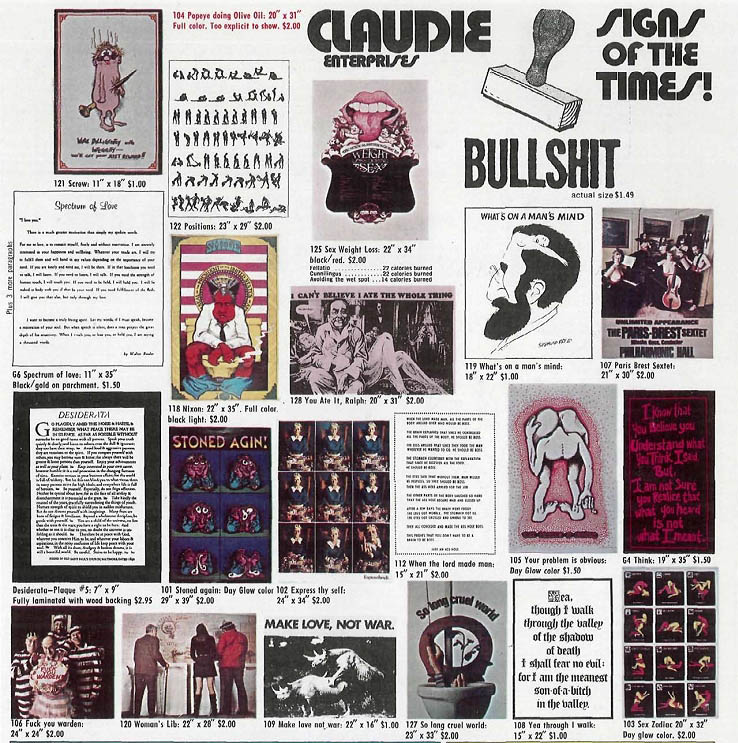 A few years later, in 1973, the posters are still very anti-war and sexually explicit.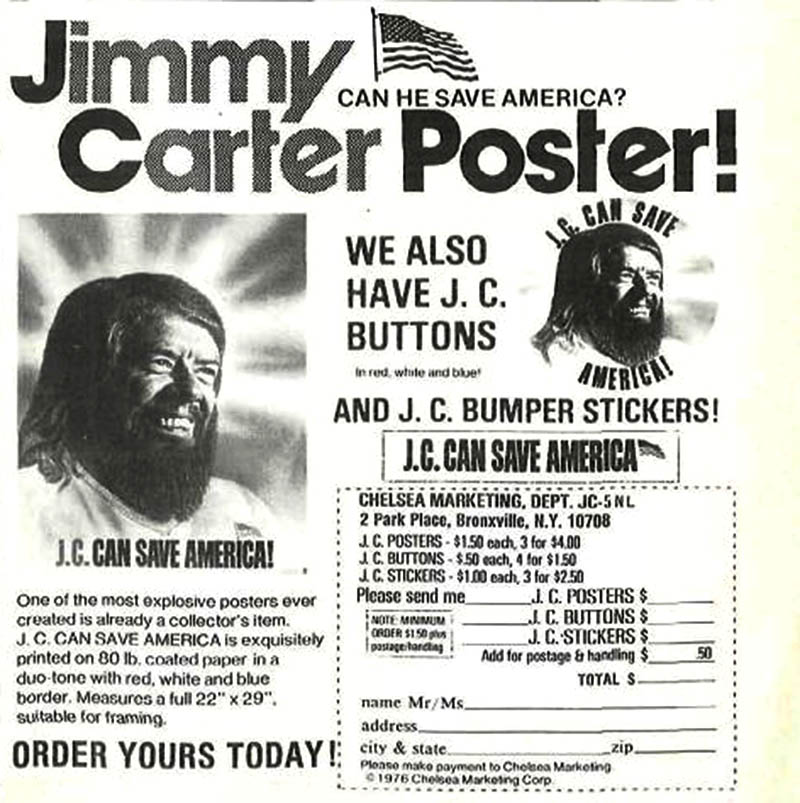 From 1976 comes this odd Jimmy Carter poster, portraying him as another with the initials J.C.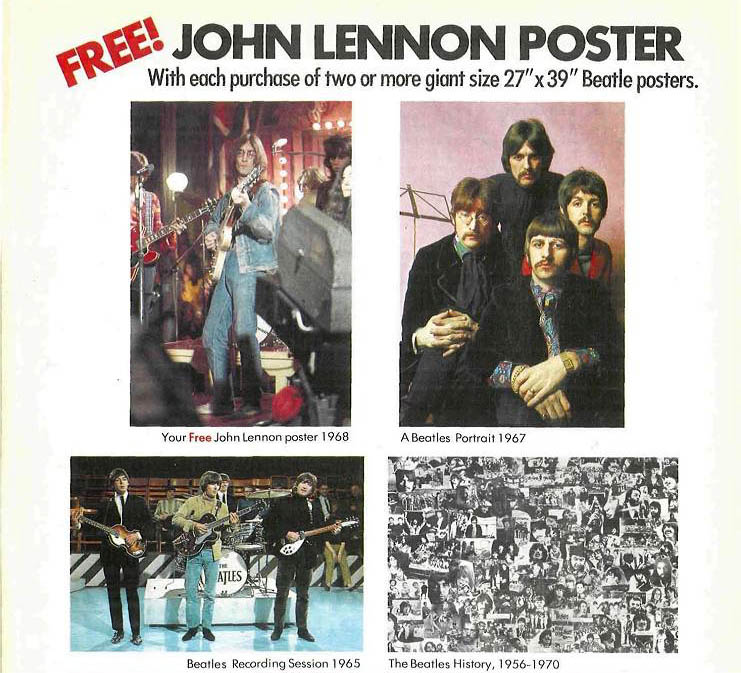 The Beatles History poster looks super cool.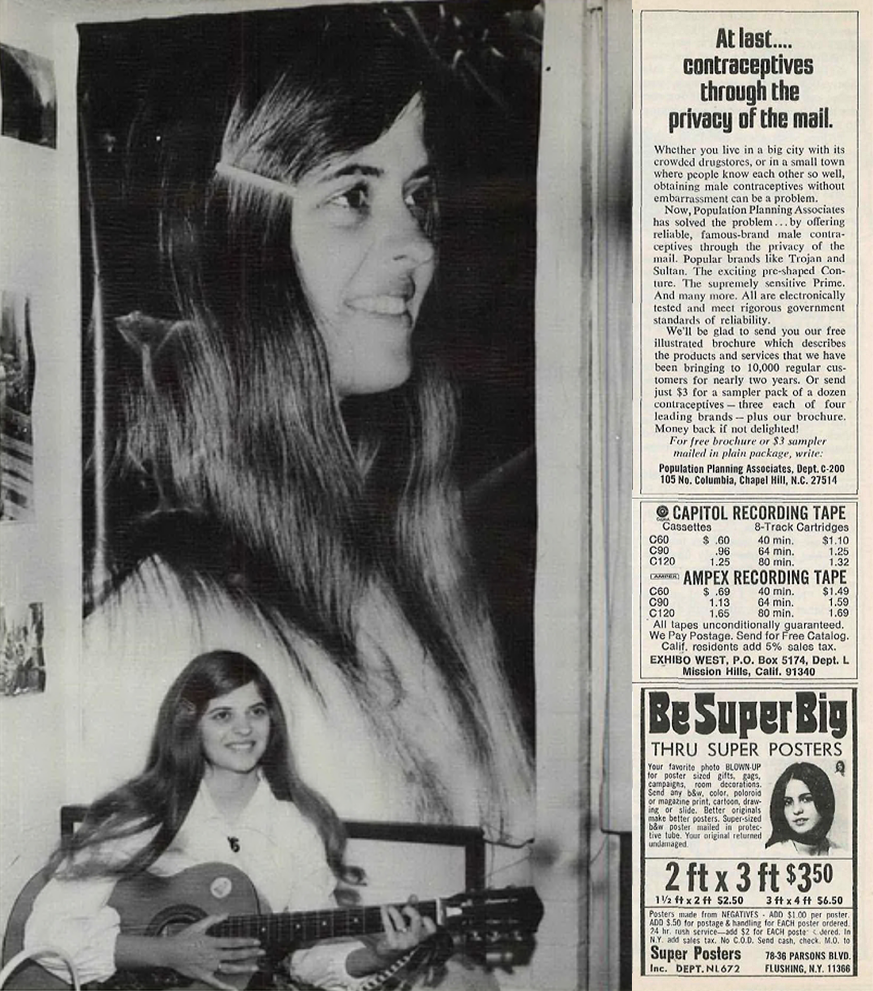 Oddly enough, giant blown up pictures of yourself was actually a thing in the seventies.  As proof, at left a picture from a yearbook (Biola University -La Mirada, CA – Class of 1973) and, at right, an an advertisement from a 1972 issue of National Lampoon.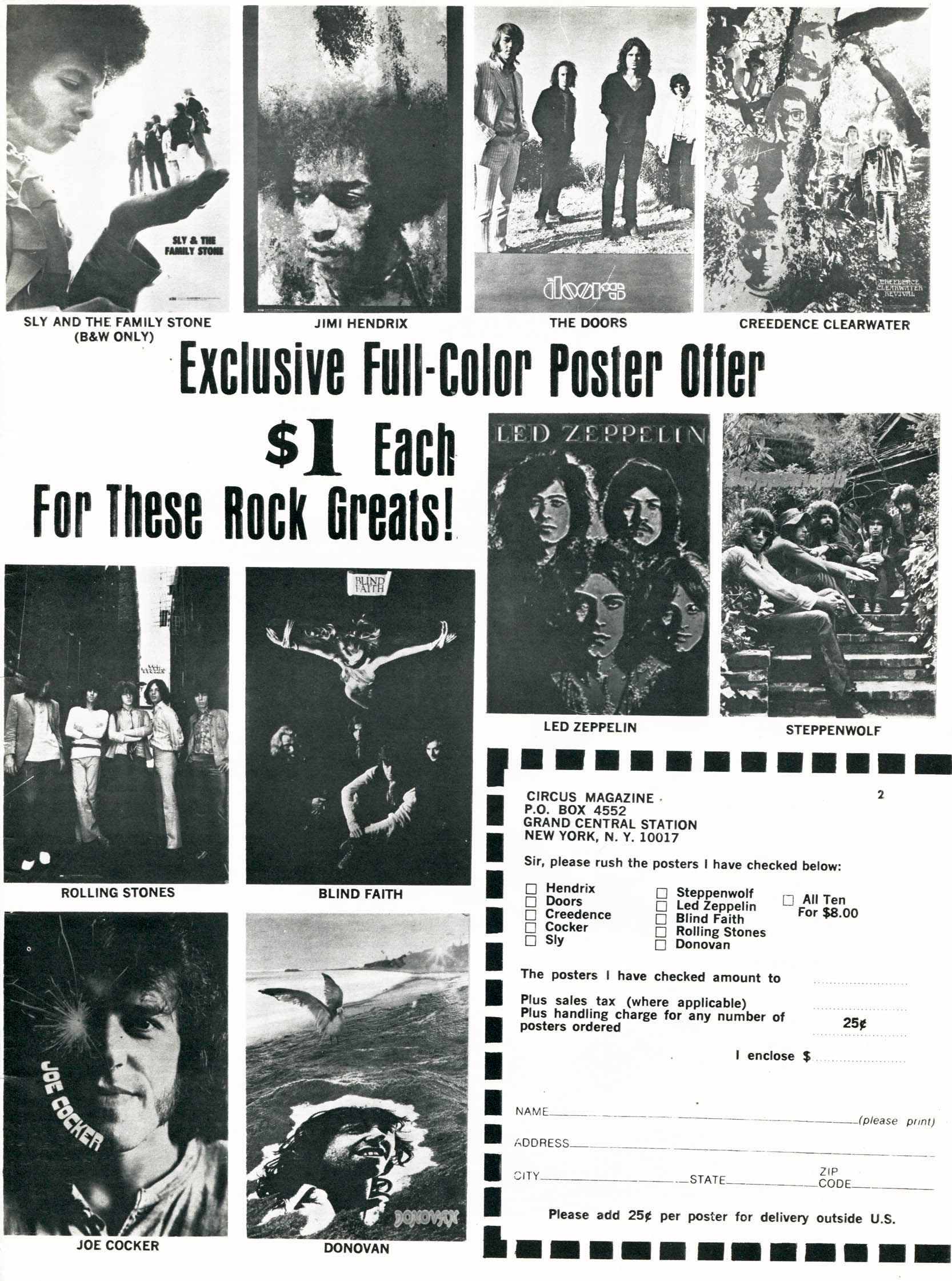 What, no Engelbert Humperdinck or Anne Murray posters?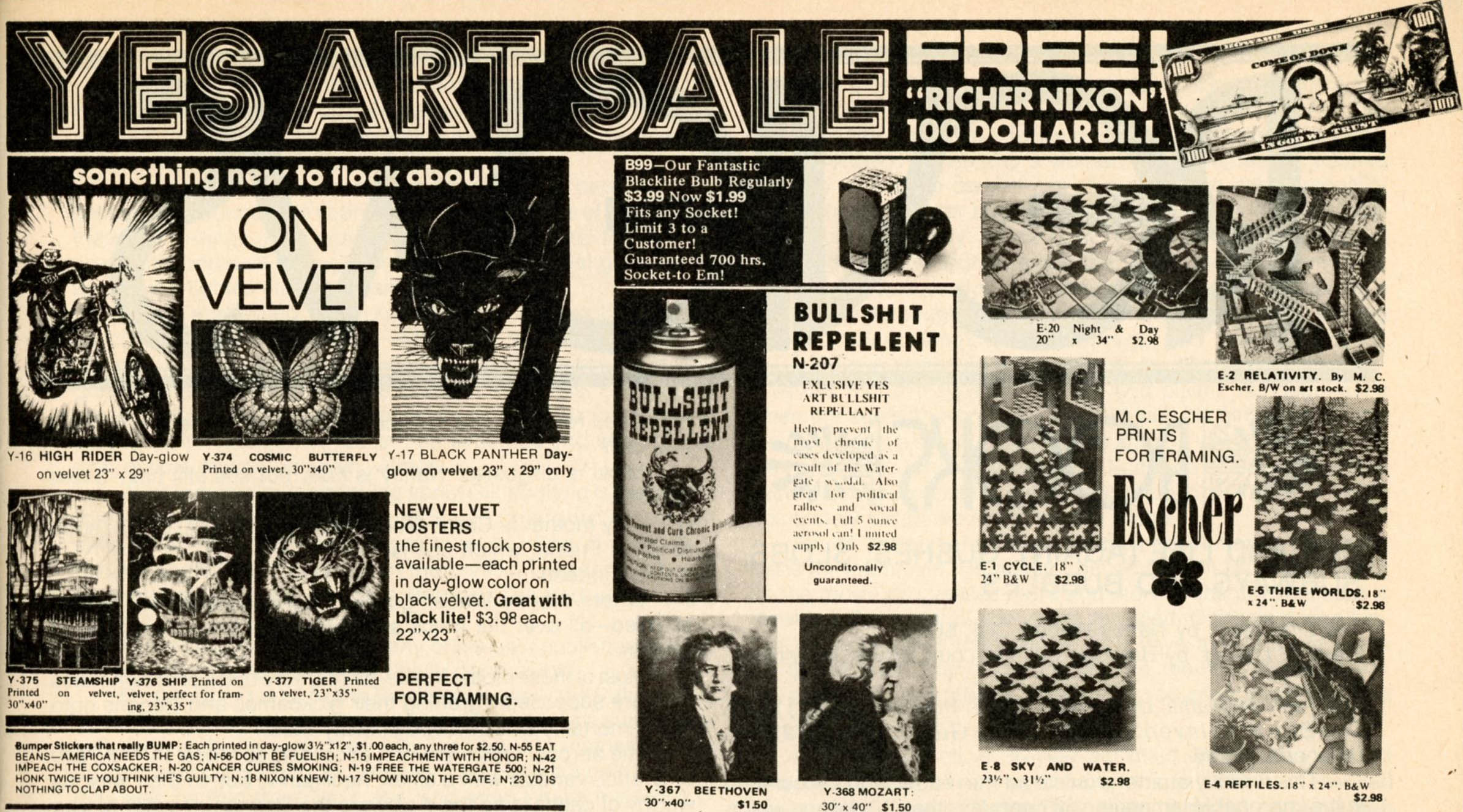 Does it get any more "seventies" than a black velvet poster of a "Cosmic Butterfly"?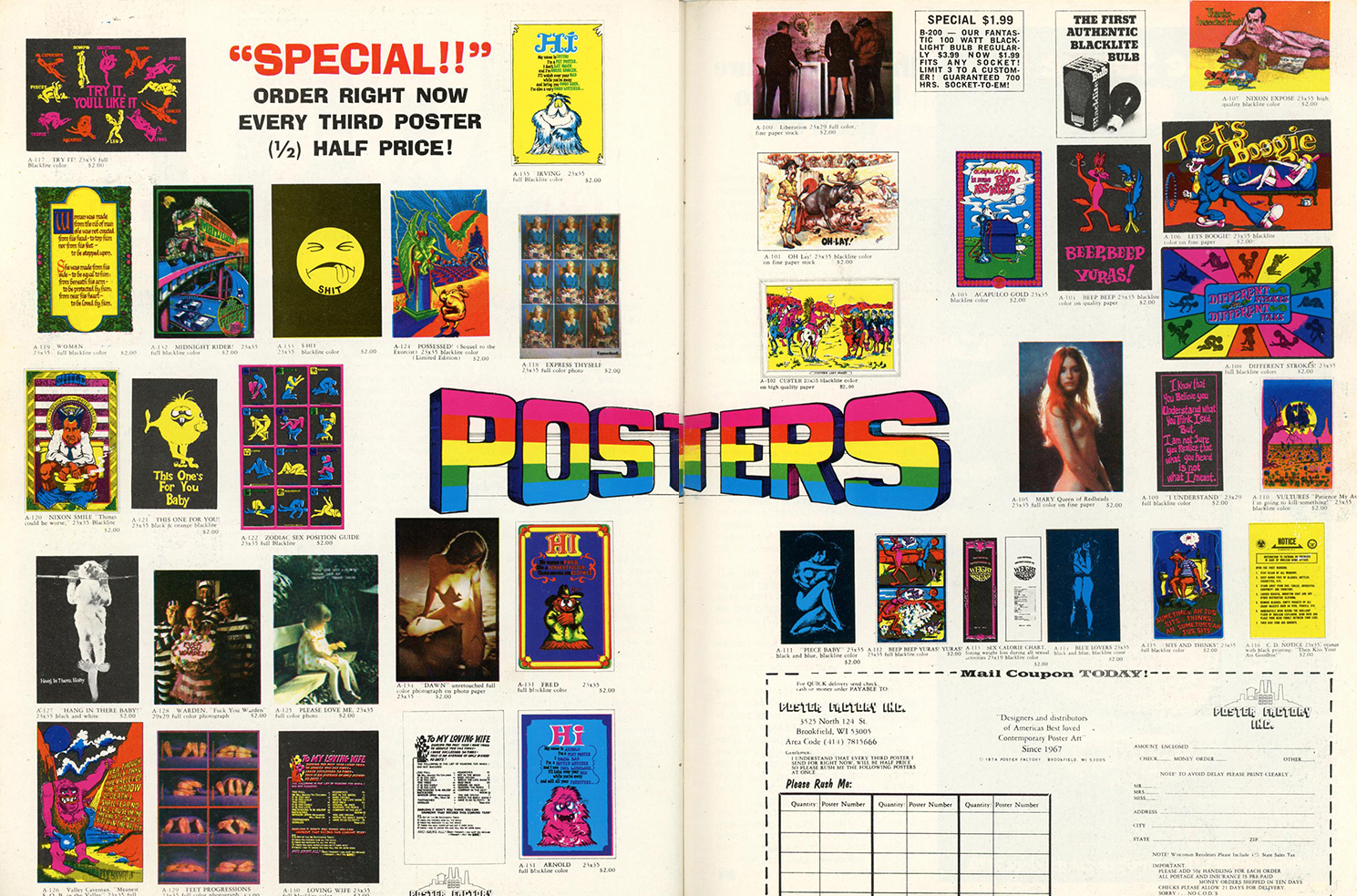 While posters got more and more explicit as the Decade of Decadence wore on, let's not forget the kiddies, still enjoying their wholesome caped heroes…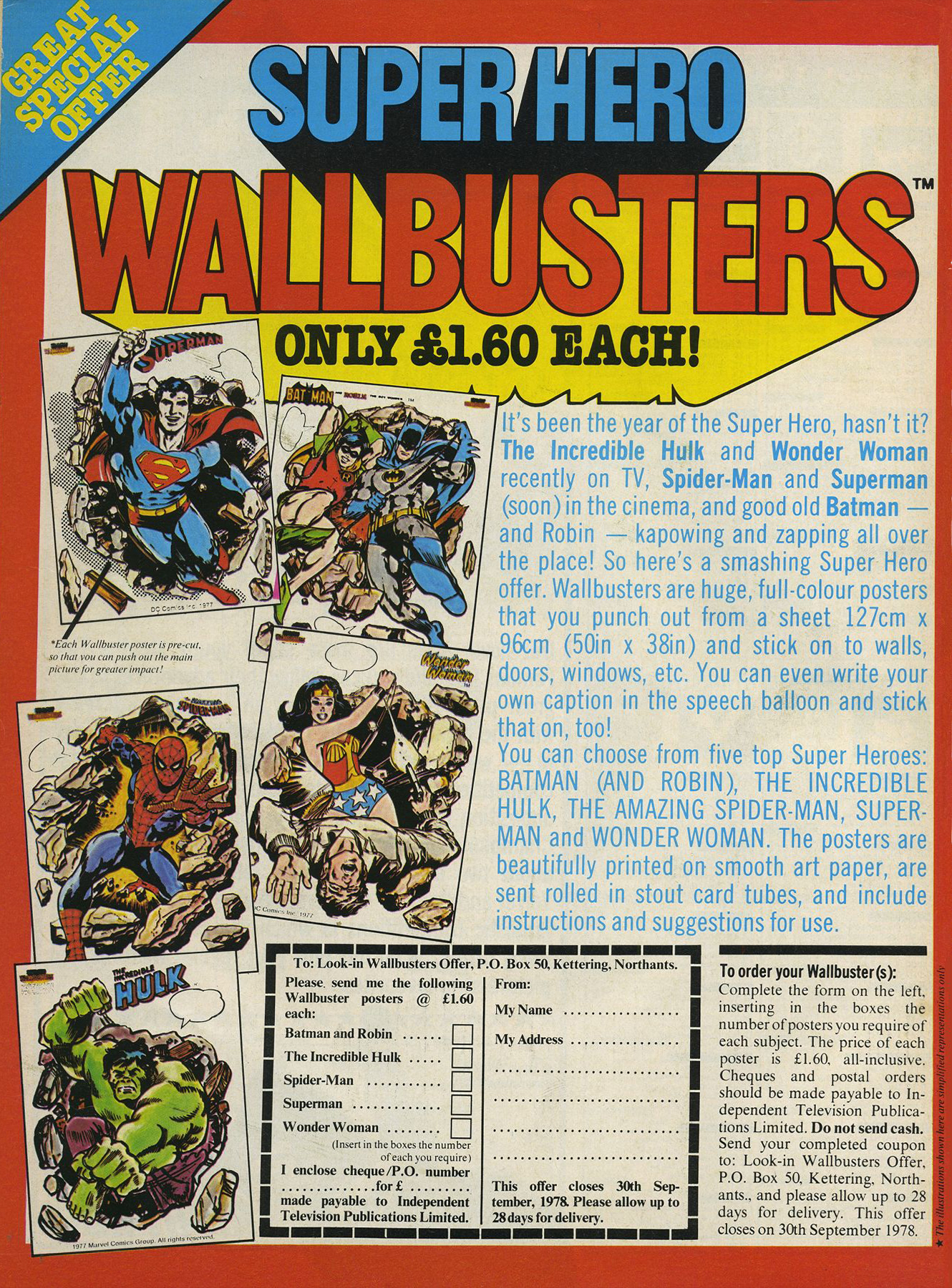 From a 1978 issue of Look-In magazine.  Notice how DC and Marvel superheroes weren't segregated and legally quarantined from one another as they are today?
Before we go, it would be a crime to not mention that iconic scene in Saturday Night Fever.  It features some of the biggest posters of the day – Serpico, Rocky, Farrah Fawcett, Bruce Lee – all to the tune of "Night Fever".  It gives me chills to this day.  Cheers.
1980s Teenagers and Their Bedroom Walls