Come take a tour through the living rooms of an era unfamiliar with the word "restraint" and "subtlety".  Most of these pictures are taken from home and décor books from early-on in the decade; each possess that special Seventies pizzazz we love so much.  Enjoy.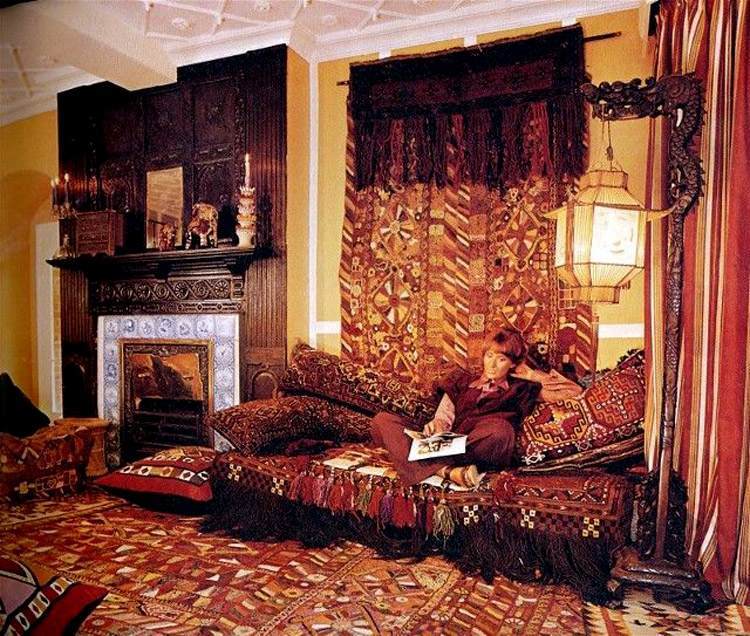 The Seventies' love affair with brown began with the hippie's nature-loving ethic.  "Plastic" colors were "out" and earth tones were "in".  This living room feels like you're sitting in a pile of dead leaves on the forest floor.  I half expect a family of deer to pass through.
Don't let the spacious mattress-sized sofa fool you; I believe this is actually a living room. I particularly dig the reel-to-reel stereo and the wildly distasteful artwork.  A giant oil painting of an upskirt?  No problem. This Seventies Superstud can't be bothered with your sensitive condition; he's got consequence-free lovemaking to attend to.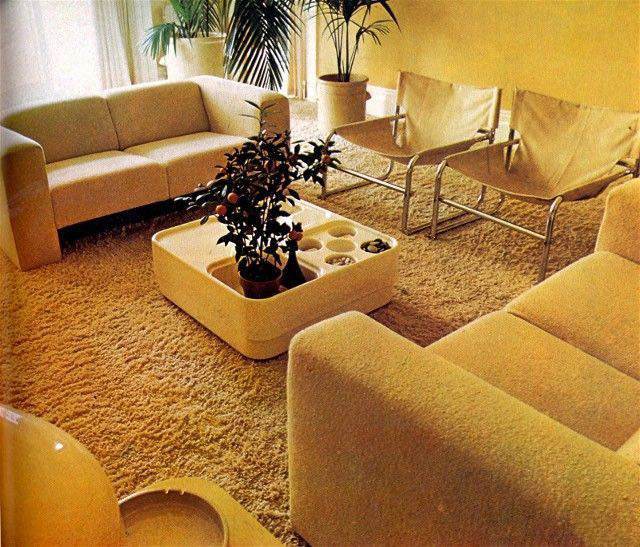 I've said this before: the beauty of Seventies décor lies in its bi-polar nature. On the one side, you have very natural earthy browns, and on the other the very minimalist, experimental "futuristic" look.  Say what you will about the Seventies; they were never boring.
Hell, yeah.  This living room has got the Moonbase Alpha vibe down pat.  I can easily see Commander Edward Straker coming home to this living room after a long day's work at SHADO headquarters.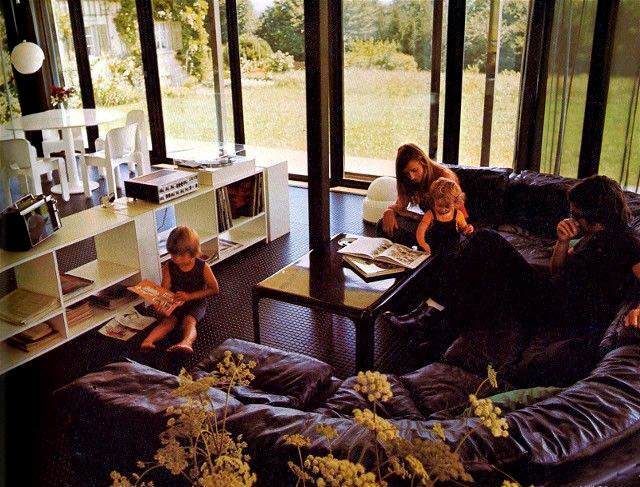 I love big ass couches.  This is no modern day McMansion; this pure Seventies fab – the perfect place for the tots to play and dad to brood.
The hanging alligator is the perfect complement to the most uncomfortable furniture on earth.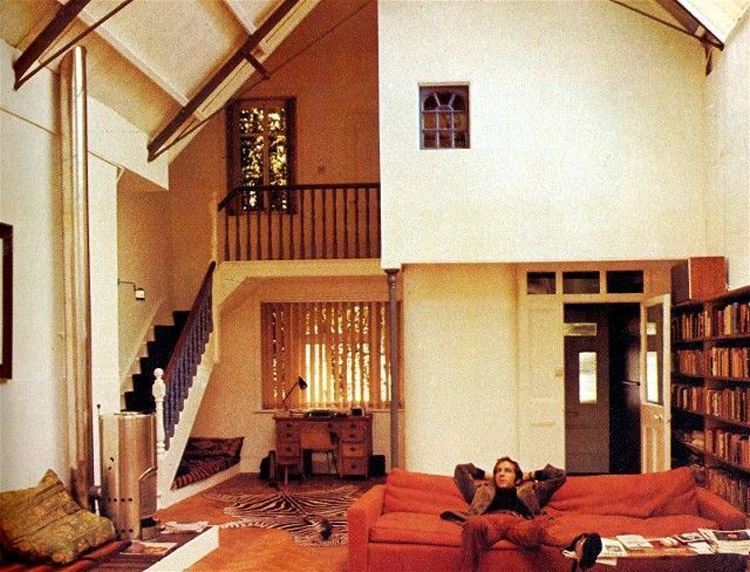 Books were a lot more common as a part of a living room's décor back then.  I'm often amazed at homes I visit which don't seem to have a single bookshelf.
You'll notice what's missing from these living room pictures: TV screens – particularly obnoxiously giant flatscreens.  I feel sorry for those poor waifs who had to live in such a cruel world deprived of their massive televisions.  The inhumanity of it all.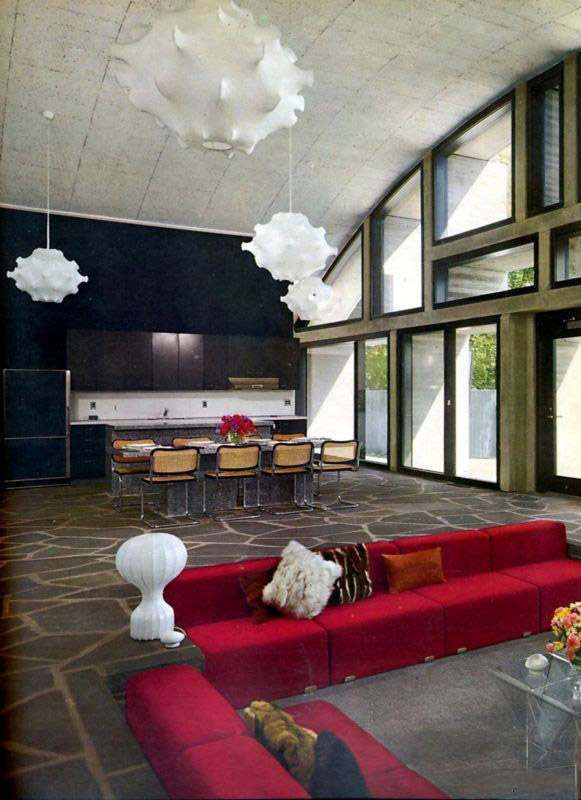 Ahhhh.  There's something wonderful about a sunken living room (AKA "convo pit").  Of course, I could live without the gargantuan alien viruses floating overhead.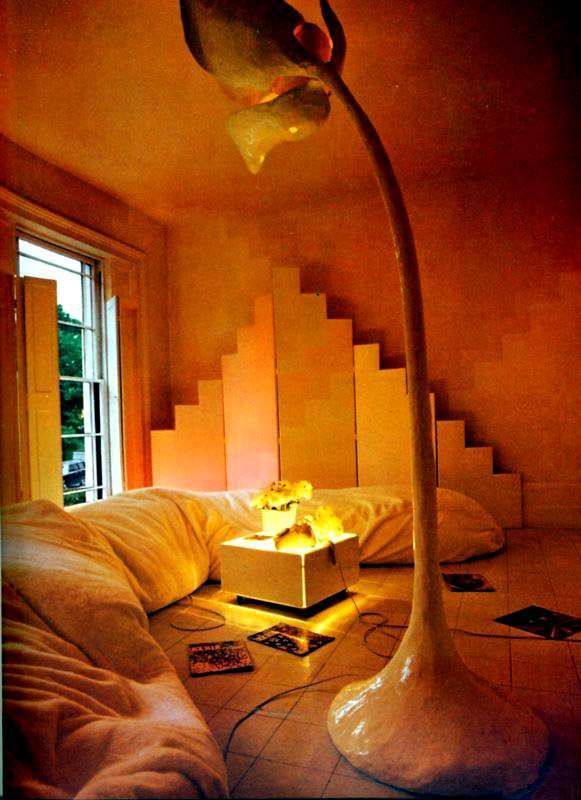 Cheese and rice! It's a lamp, but it's also a monstrous plant phallus from Pink Floyd's The Wall.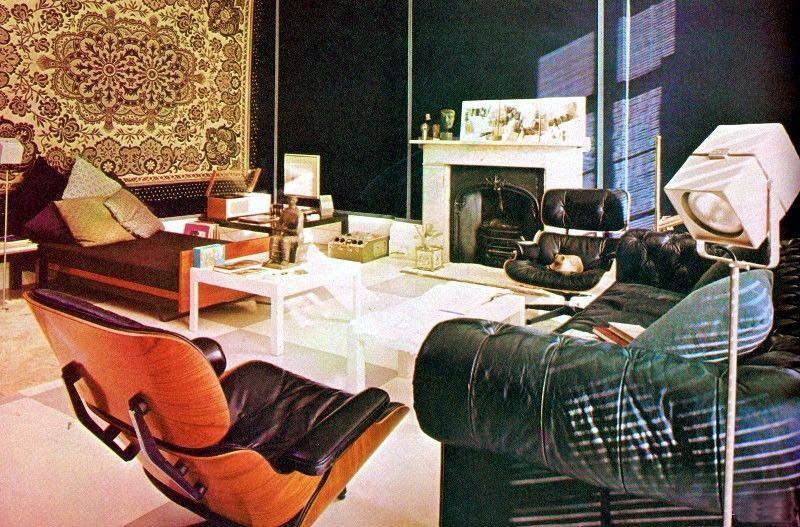 What this room says to me: "Come. Eat some fondue. Smoke some grass. Relax."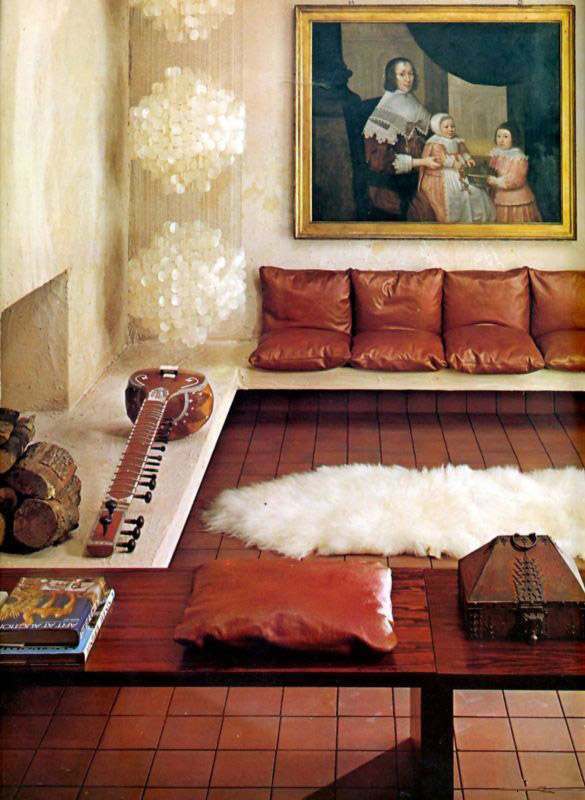 Remember what I said about Seventies décor not being boring?  Within this single living area there is a sitar, a 17th century Flemish painting, an adobe fireplace, a sitar, a synthetic Wampa fur rug, seating that looks like it belongs in a bus station, and a stockpile of dilithium crystals!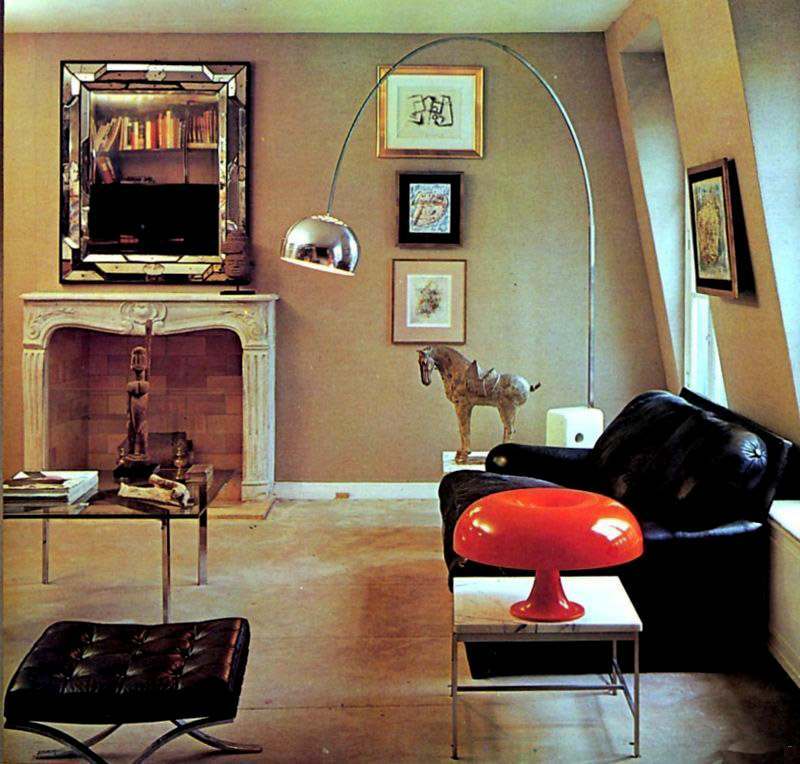 I love the toadstool ashtray/lamp, but of particular interest is that horse statue.  Fans of The Brady Bunch will definitely recognize it.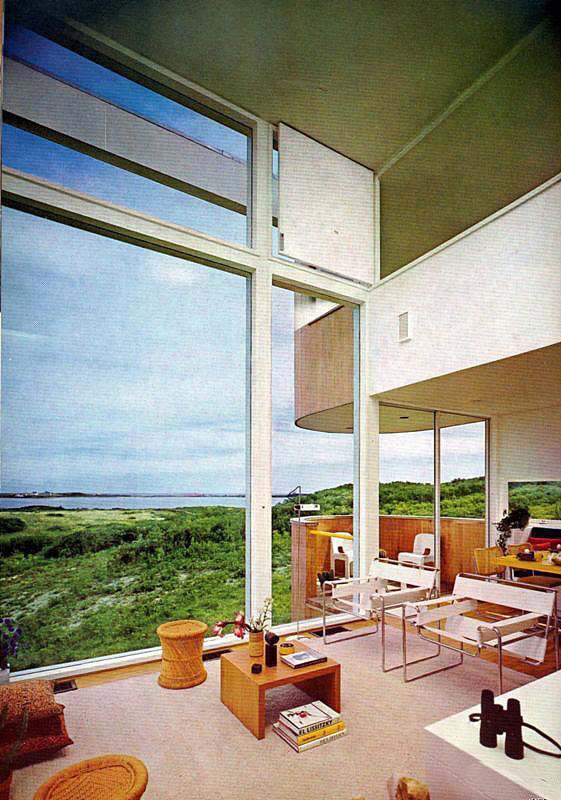 Can you imagine heating and cooling this open space? If you look close you can almost see the dollar bills being sucked into oblivion.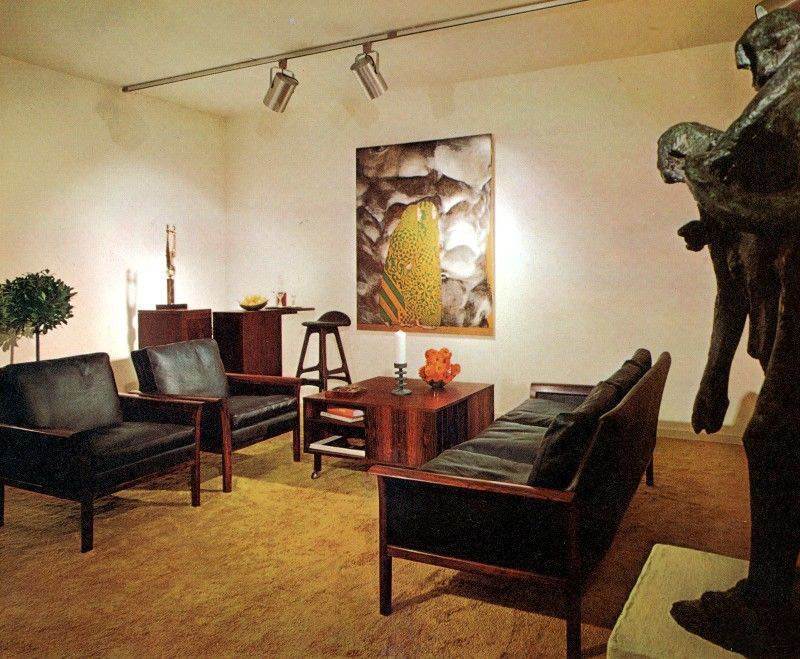 Nice.  But it almost seems like there needs to be microphone hanging from the ceiling.  I'd always be wondering when Merv Griffin was going to pop in
For more funky living room goodness, check out an entire article devoted to groovy 70s sofas.  Prepare to have world rocked.