To say orange was a popular color in the late sixties to early seventies would be an understatement. It colored our appliances, bed linens, automobiles, walls, and especially our carpeting.  Sure, brown was big, but orange was king.
Here is a random assortment of images from The Golden Orange Age.  Prepare to have your orange saturate levels reached with an overdose of rust, ocher, coral, carrot, burnt orange, and pumpkin floor coverings.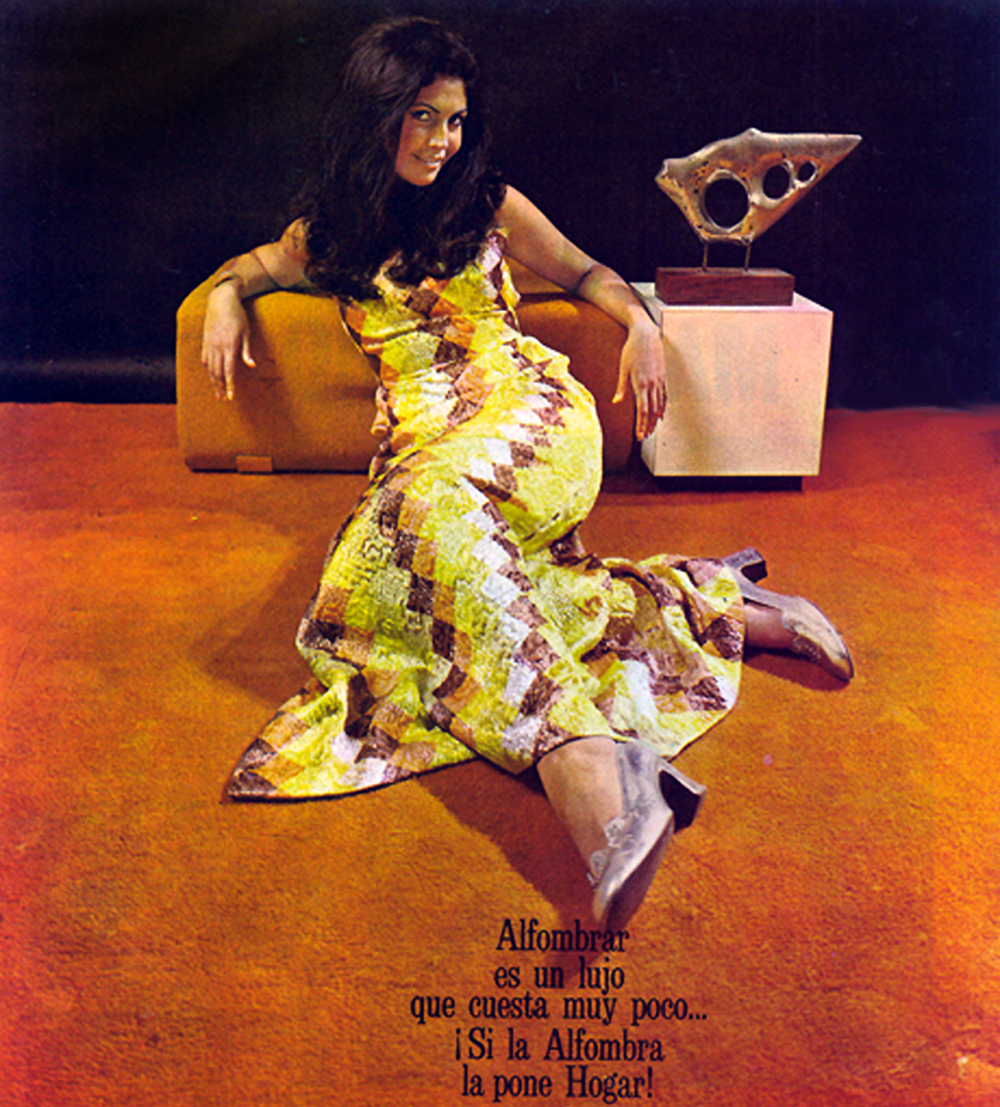 What better way to start things off than with a Peruvian Carpet Mama.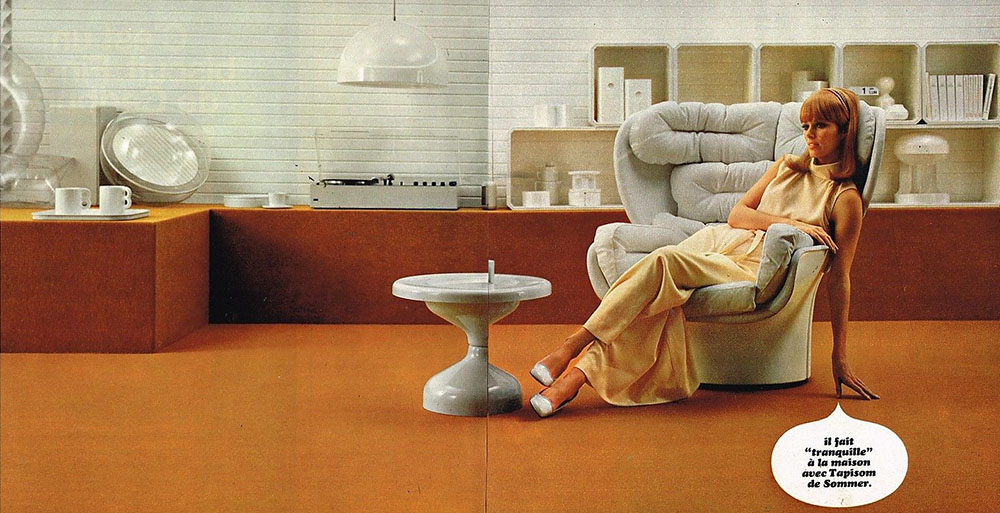 From a 1969 Sommer carpet advert. A thing of beauty.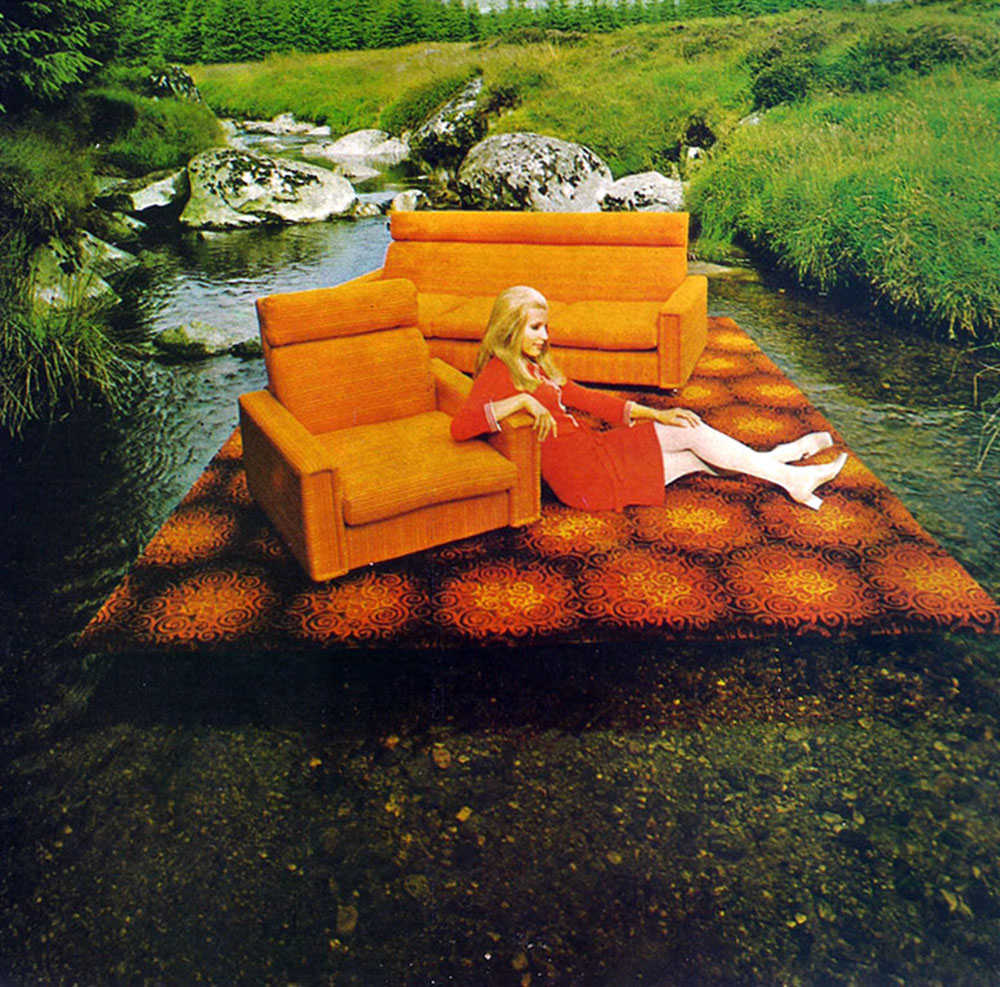 I am in awe of this advertisement.  I am, right now, making it my desktop wallpaper.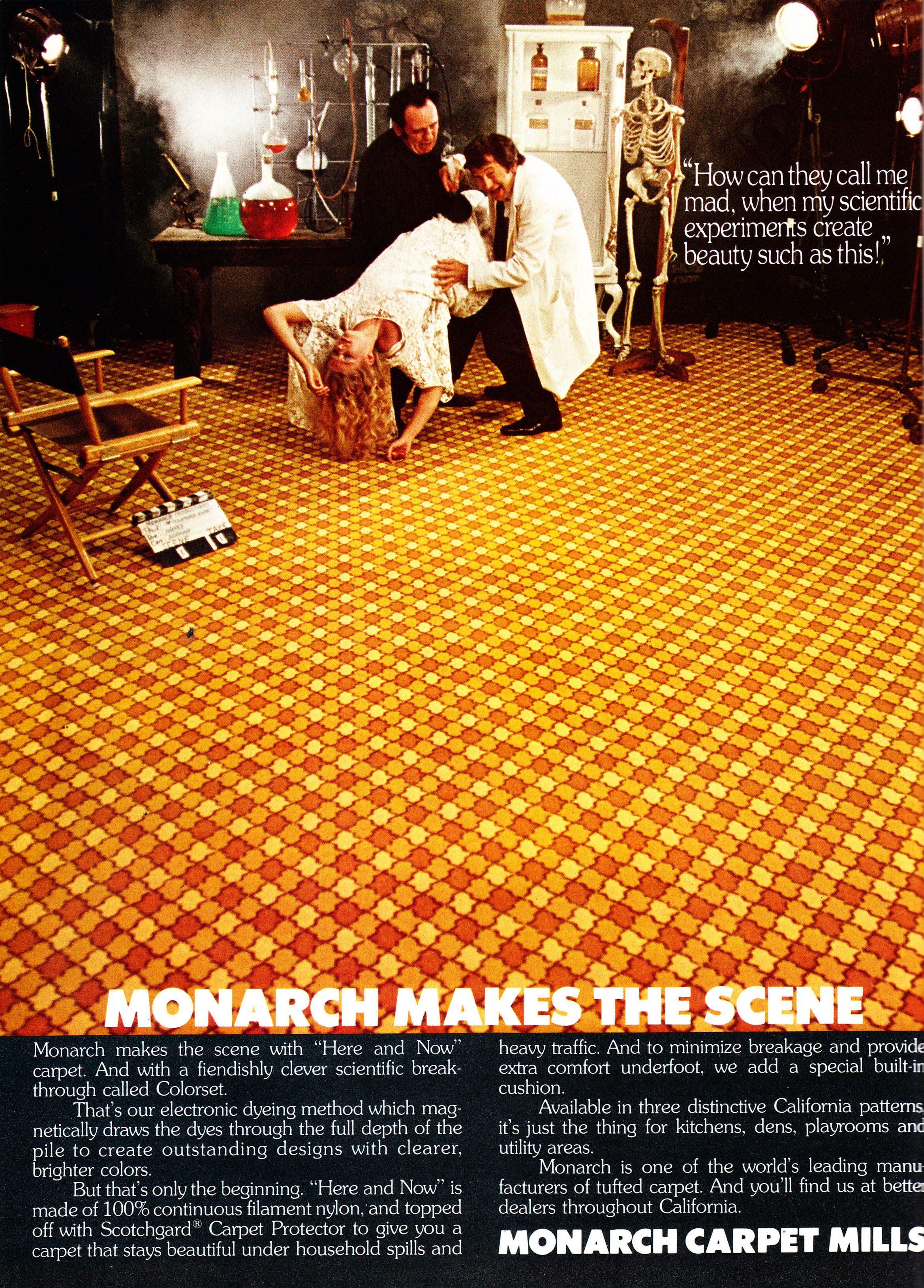 This ad comes to you from October 1972.  A tad unusual for a carpet advertisement, but it definitely grabs your attention.  Take note of the perfect 70s palette.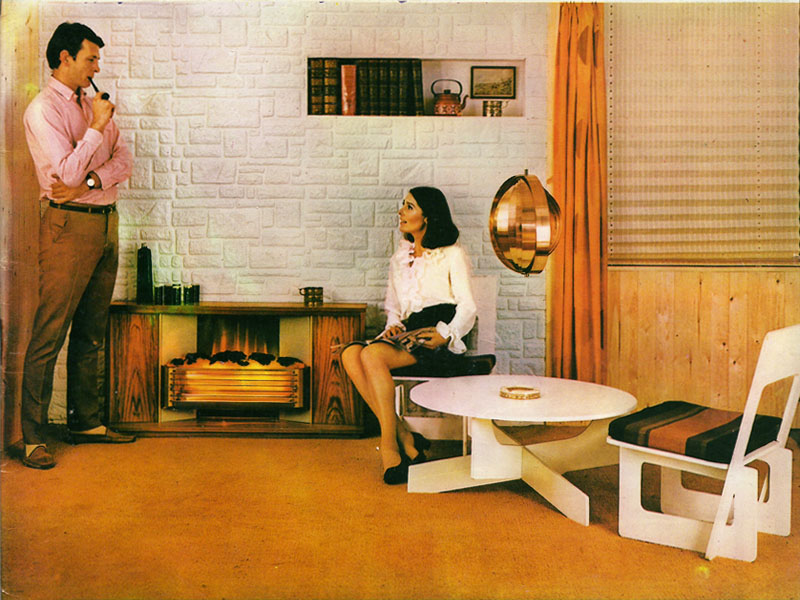 This is from the cover of a 1967 issue of Woman's Day magazine.  You'll note that with some of these examples, the fine line between orange and gold is often blurred.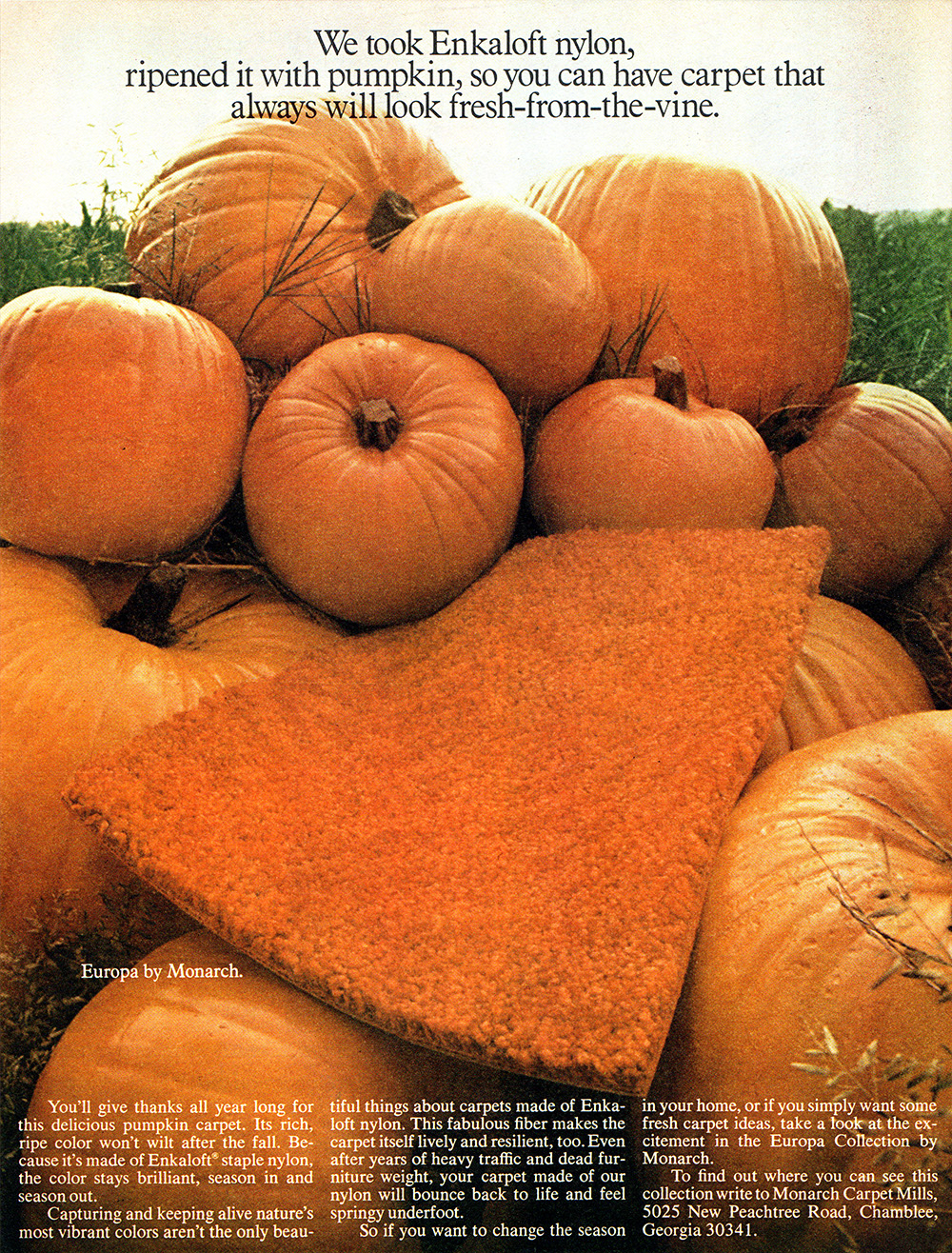 House & Garden magazine, November 1973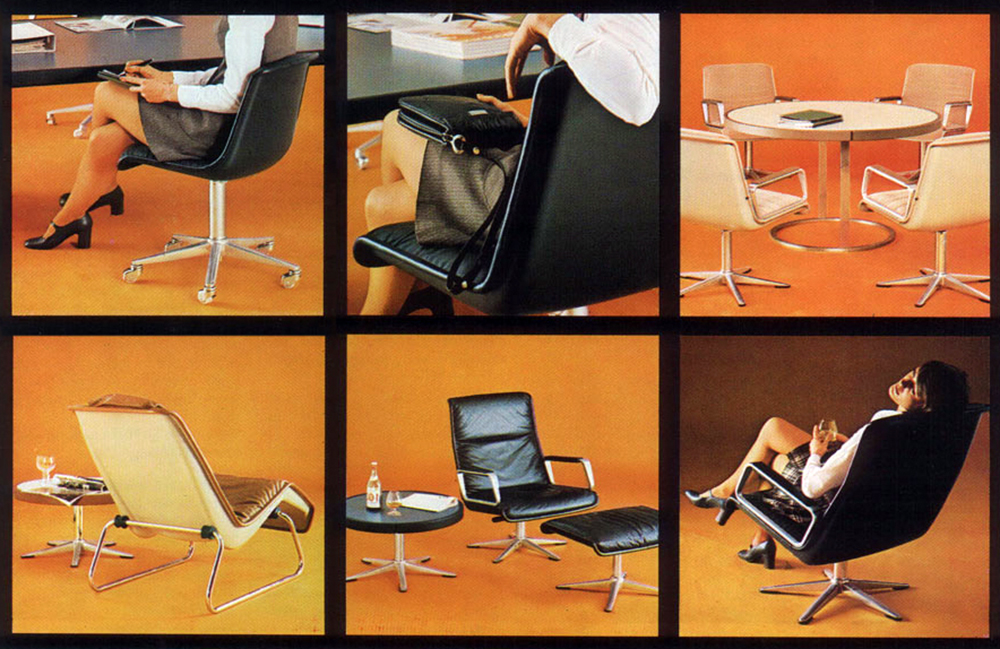 Let's not forget the office space.  That also needed to be covered in orange from wall to wall.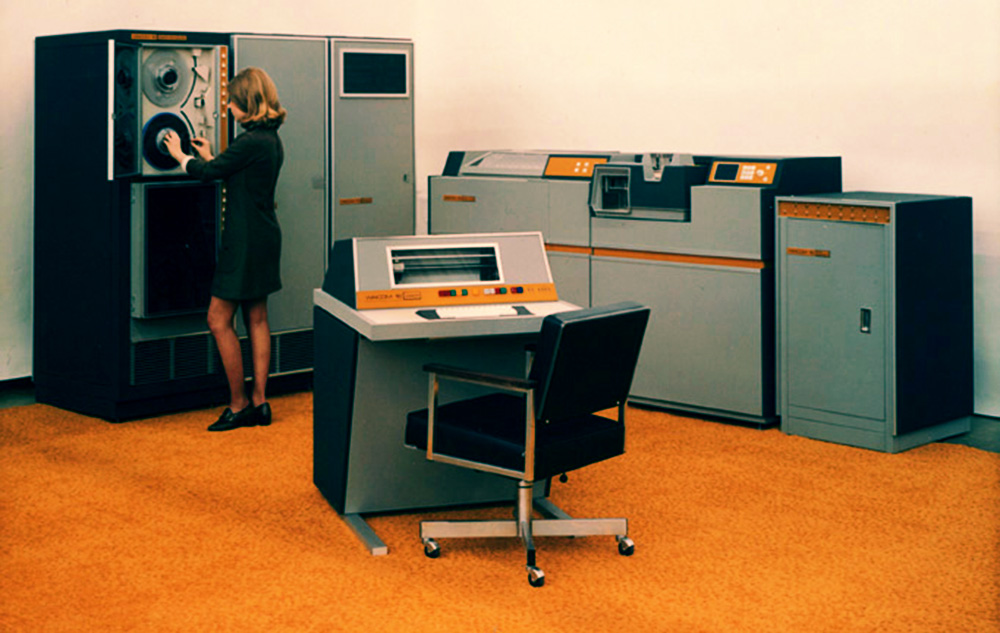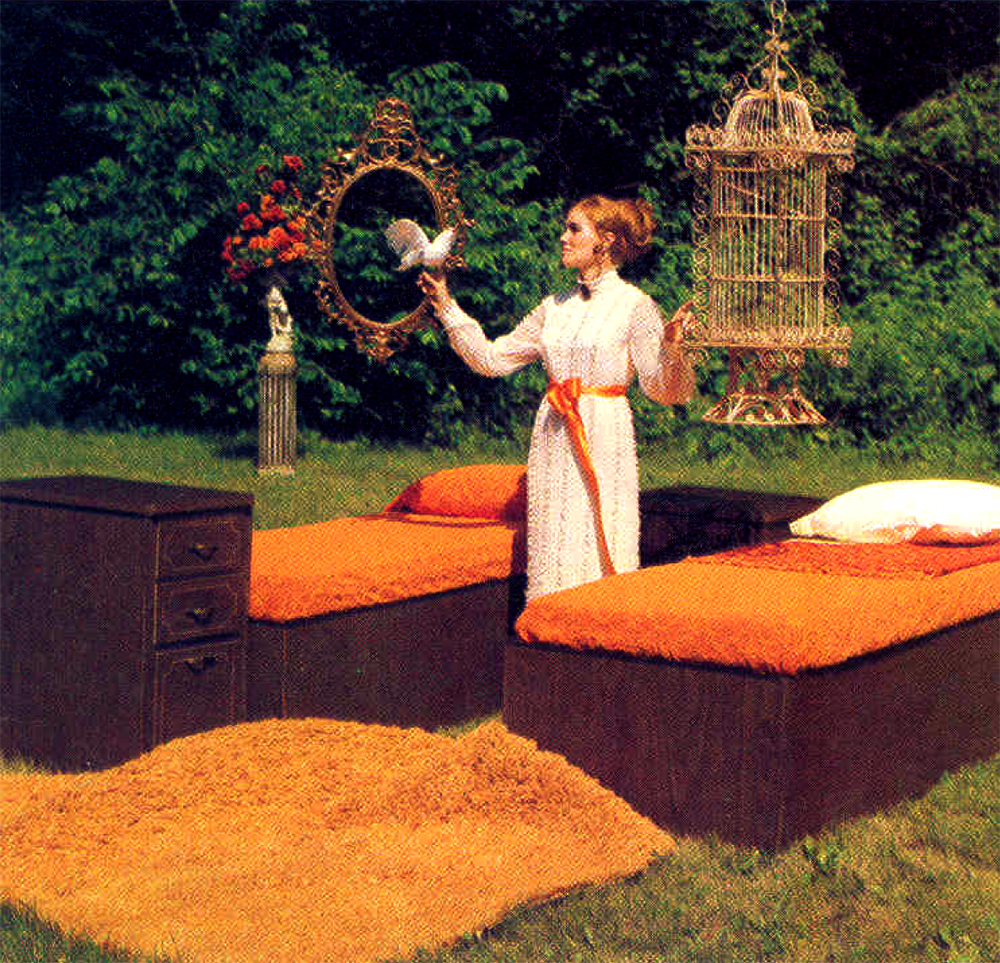 1972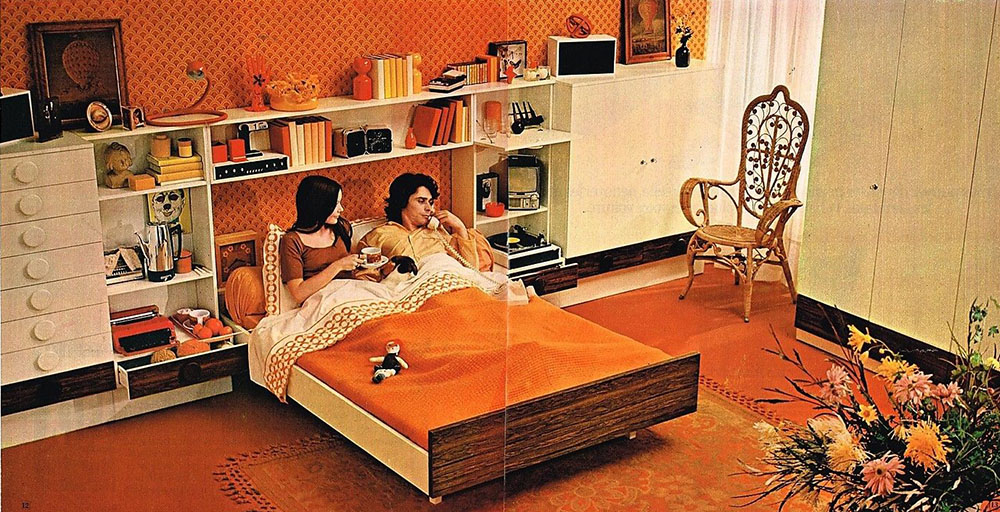 From a 1971 French furniture advertisement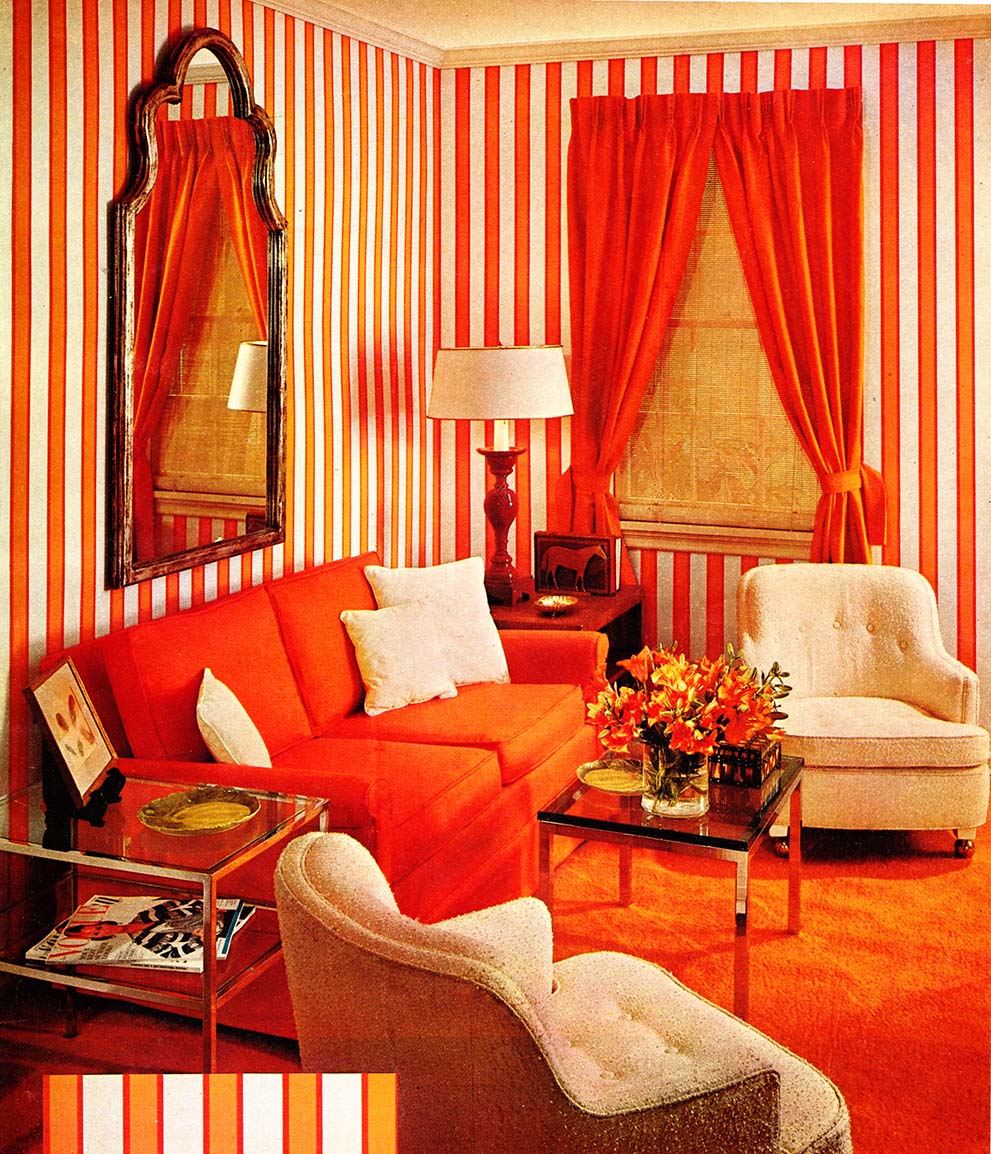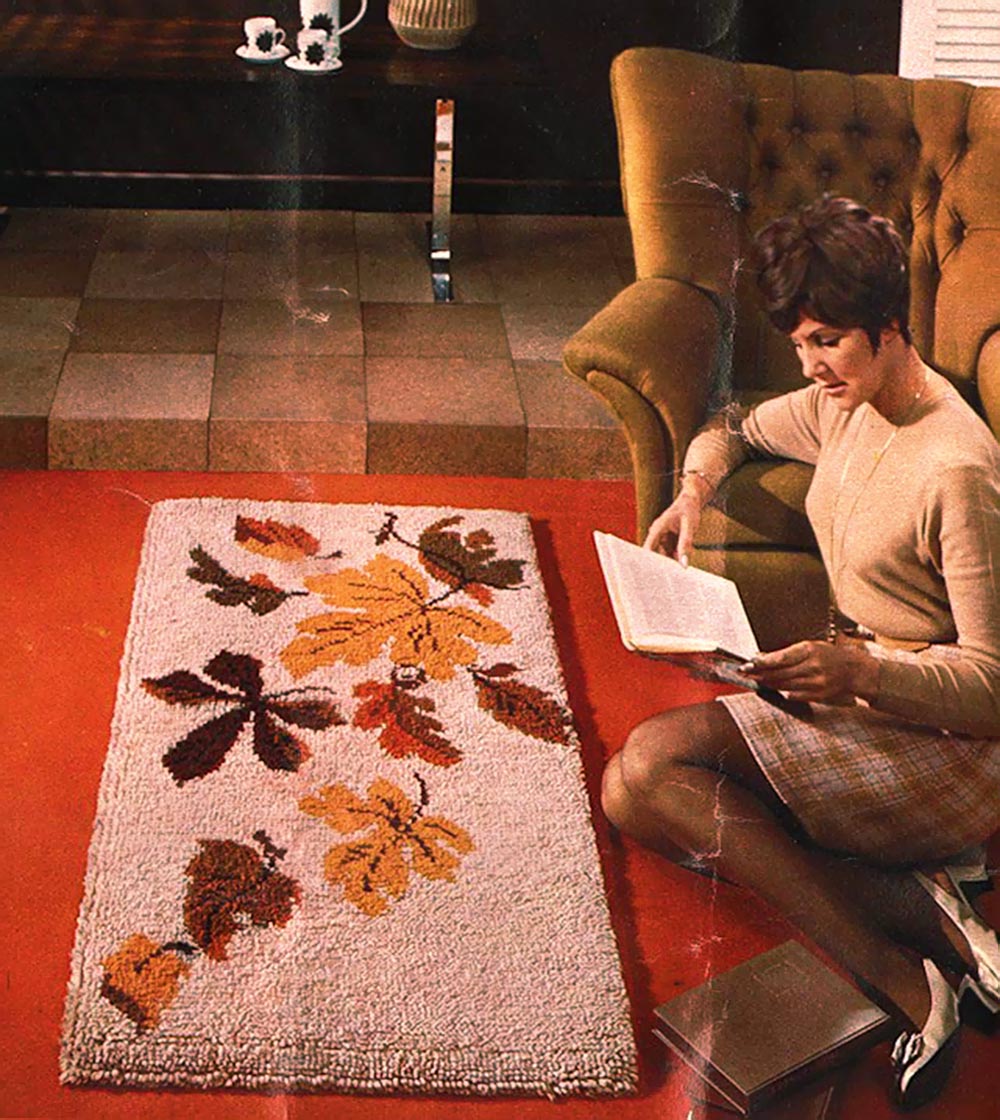 Fall colors were definitely in effect during the early to mid-seventies.  Once the disco era hit, the palette shifted towards primary colors… then to pastels in the days Miami Vice.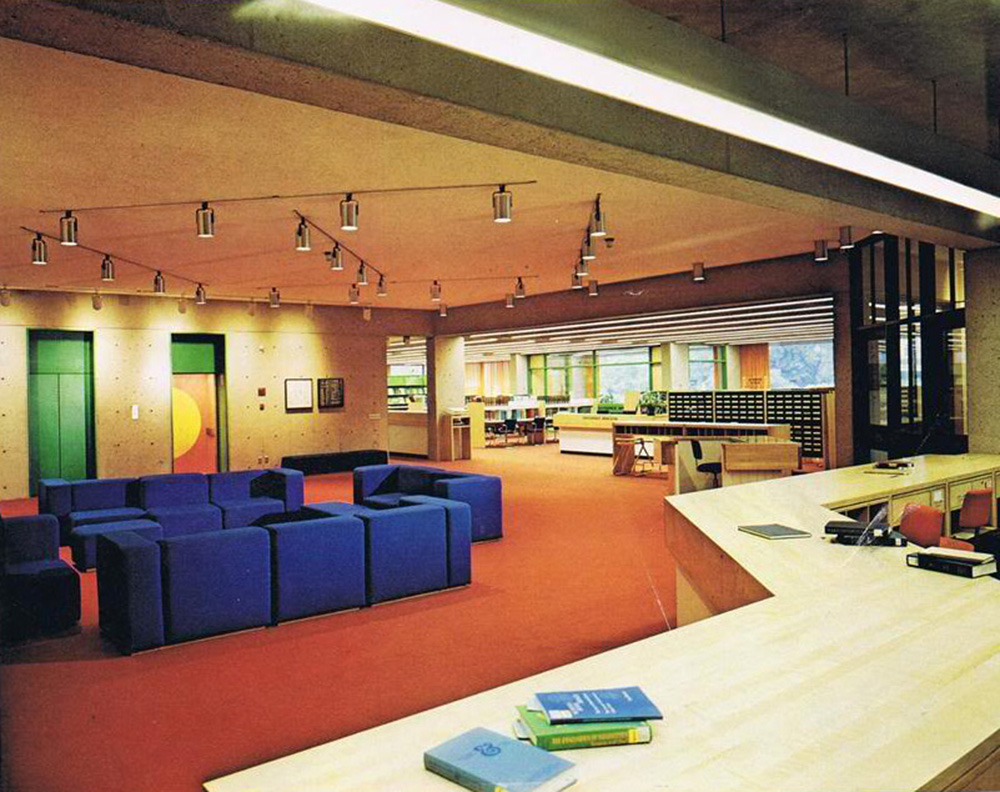 Coolest library ever.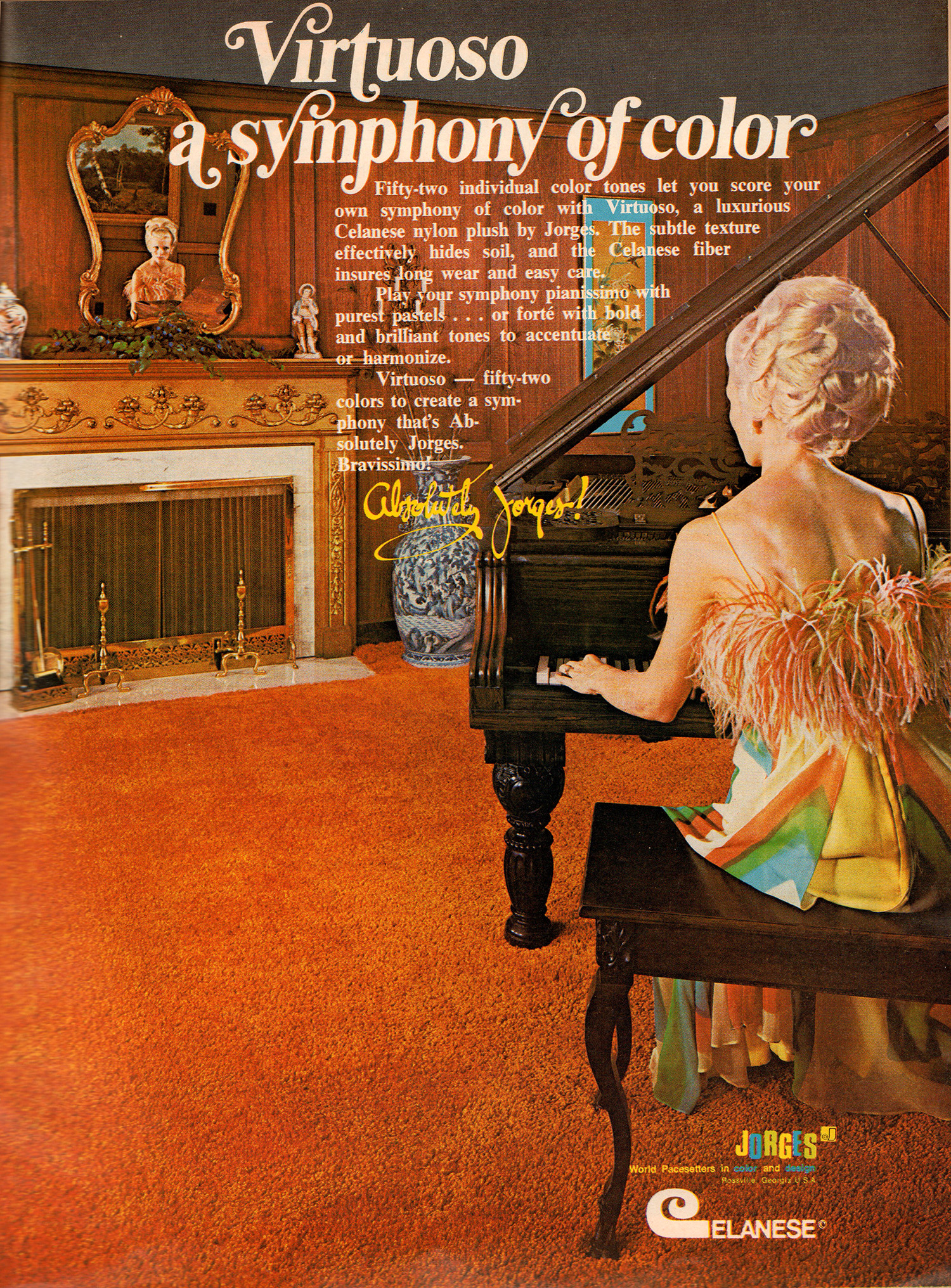 From the November 1973 issue of House & Garden magazine.  You'll note that there are "52 Colors" to choose from, and it should come as no surprise that they landed on orange.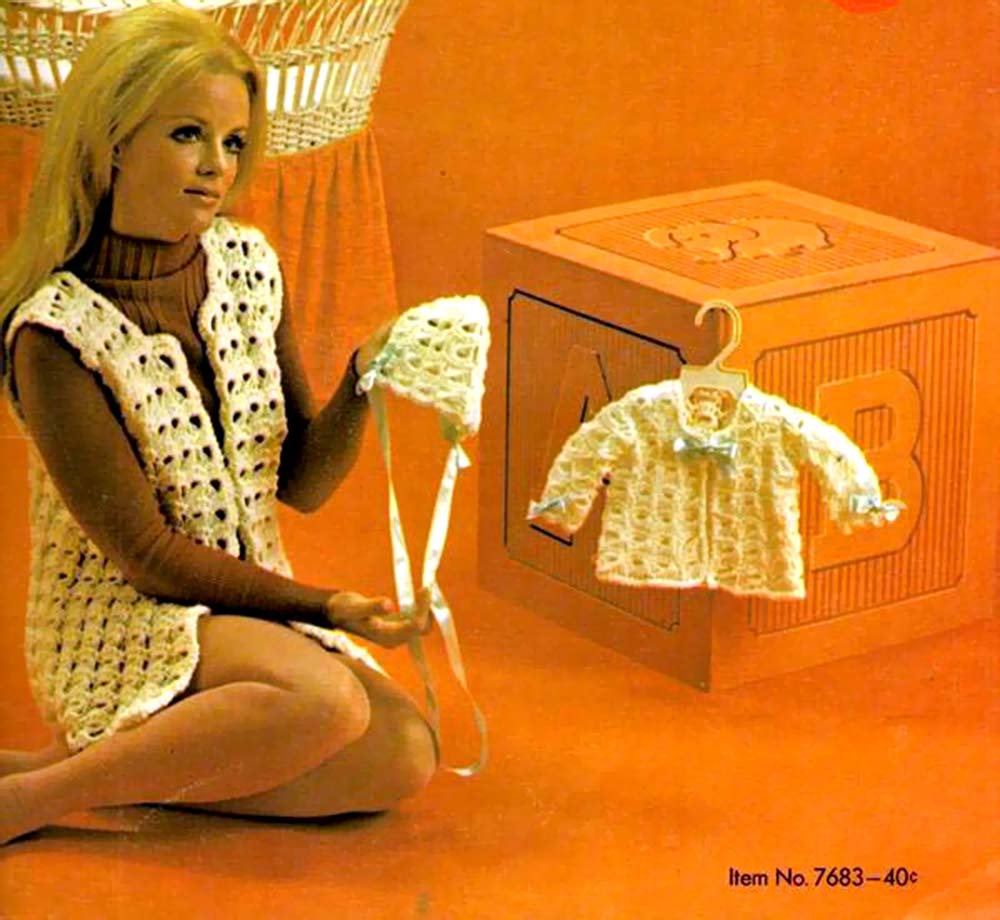 Let's speak frankly for a moment.  Really – what was up with the entire world being saturated with orange?  Do you think it was the drugs?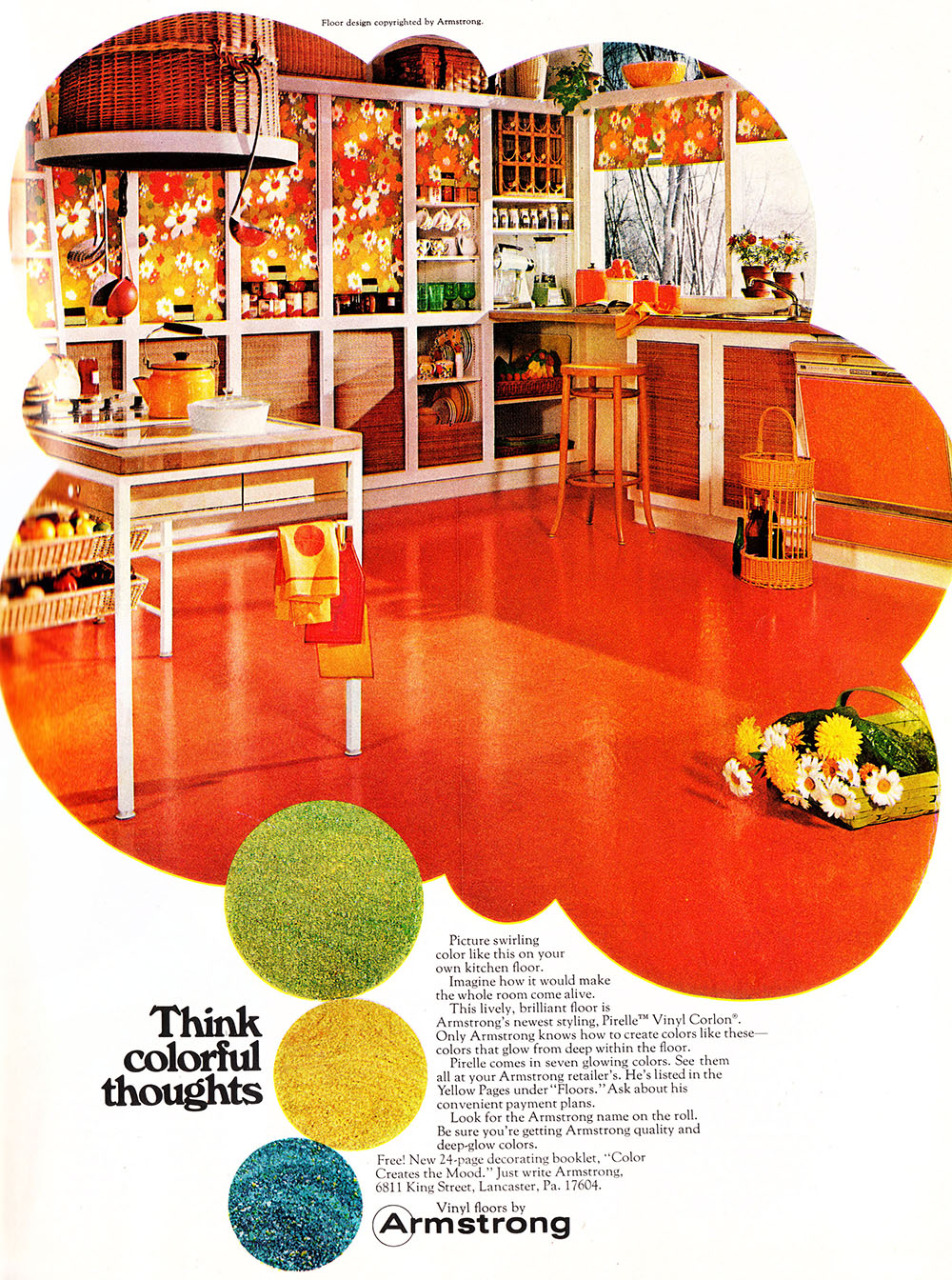 Ladies Home Journal, November 1969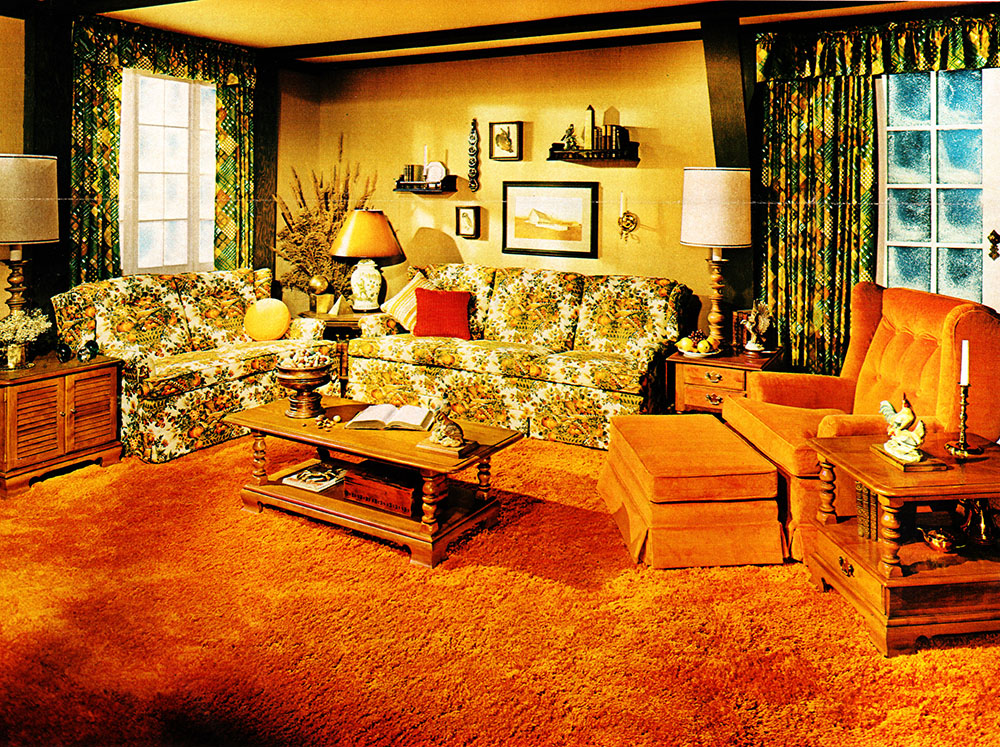 1975 Ethan Allen furniture advertisement