Every so often we at Flashbak see something from the present and near-present we think will resonate down the years. Plastic Jesus, a Los Angeles based street artist 'inspired by world news events, society, the urban environment, culture and politics', lampooned the 2015 Oscars with a life-size statue of Hollywood's totem on his hands and knees snorting fat lines of cocaine chopped up by an 'American Express' credit card at 'Hollywood's Best Party'.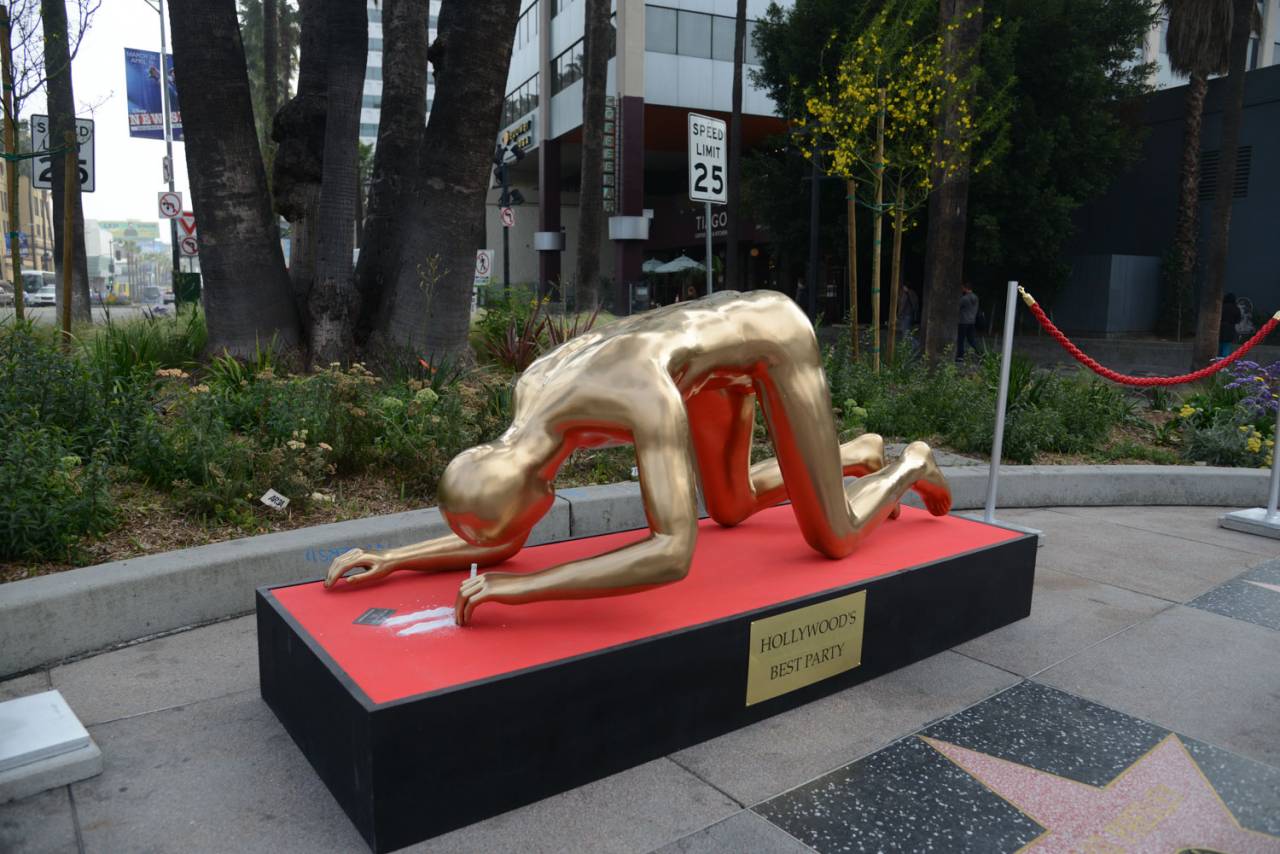 The statue was left on Hollywood Boulevard, close to the Dolby Theater, site of the year's Academy Awards. And right next to Elvis Presley's Hollywood Walk of Fame star.
It wasn't there for long before the authorities moved in and ordered its removal. Thankfully, Plastic Jesus got it out in time.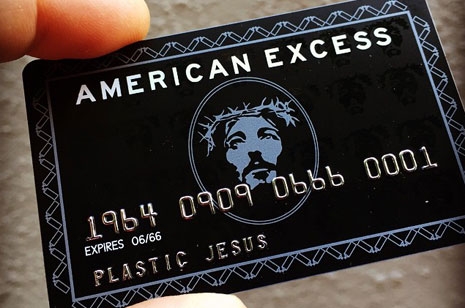 The other Hollywood statue we like – but never did see – is the one Oscar-winning actor Clark Gable created for his wife, the wonderful Carole Lombard. On the night she died in a plane crash (January 16, 1942), Gable was waiting for her at home. He wasn't alone. In her bed he'd placed a dummy with an erect twelve-inch penis as a welcome home surprise.
Via Plastic Jesus