Things that go well together: Milk and cookies, peanut butter and jelly, fish and chips, soup and crackers… shag carpet and the Seventies. There was something about this deep bushy carpeting that seemed to fit like a glove with a decade steeped in disco, drugs and an overriding sense of tackiness.
So, in honor of this floor covering built for all the illicit behaviors that made the 70s so great, are images of shag underfoot during the glory days of sleaze.  Enjoy.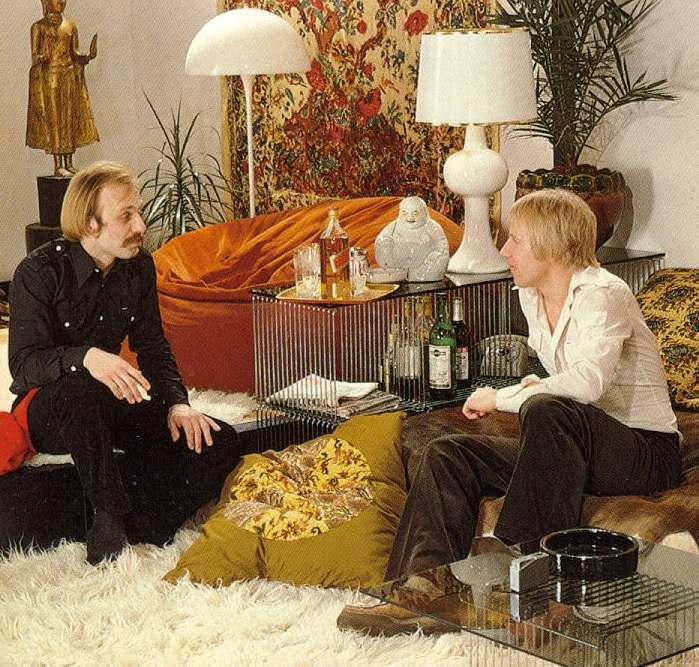 Fact: There is a 0.0 percent chance that shag carpet would test negative for the presence of cocaine residue.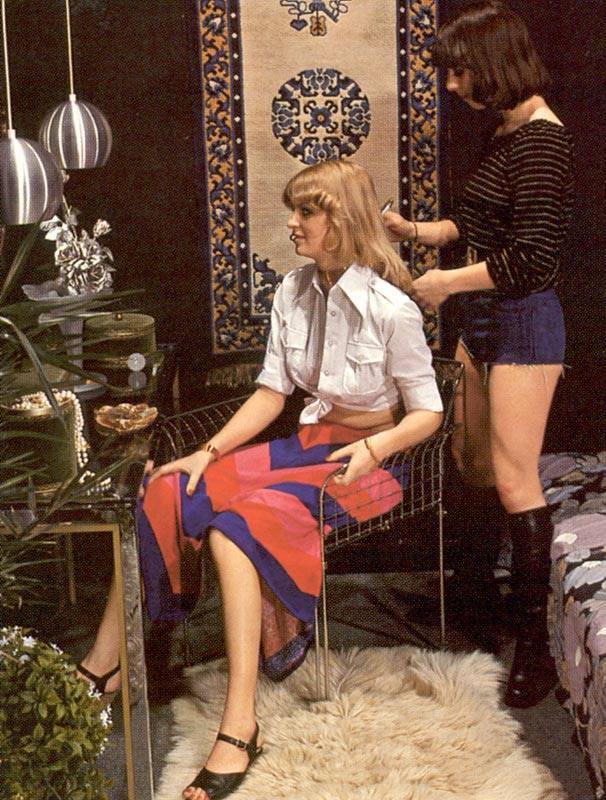 That steel chair looks about as comfortable as a grocery cart.  She'd be better off taking a seat on some that luxurious shag and let the chips fall where they may.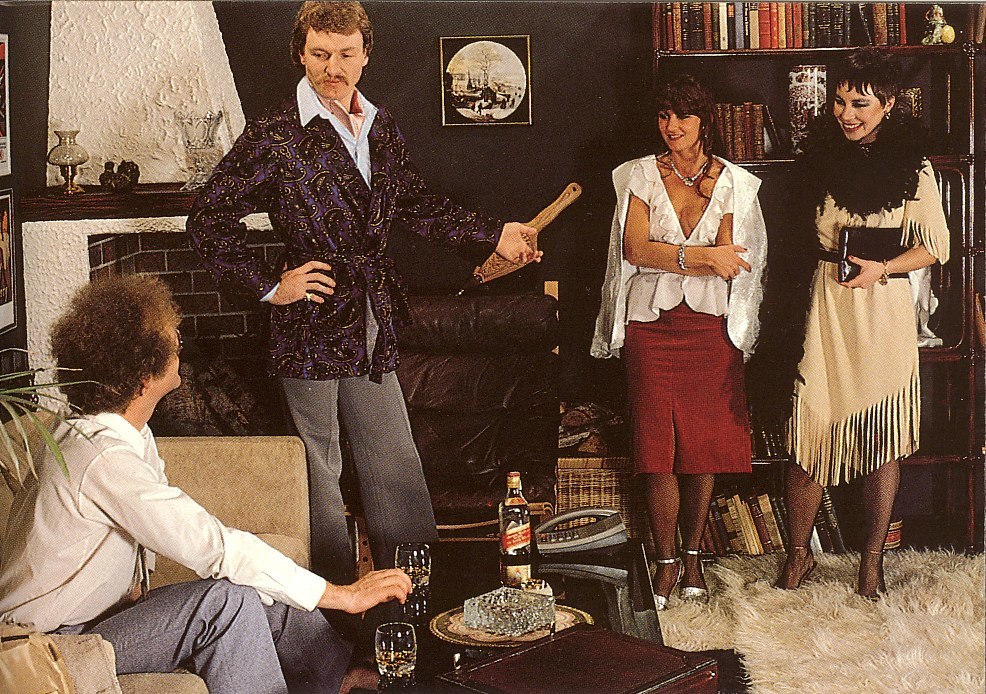 The hosts should have recommended their dinner guests wear cleated wading boots to enable them to transverse this treacherous sea of shag.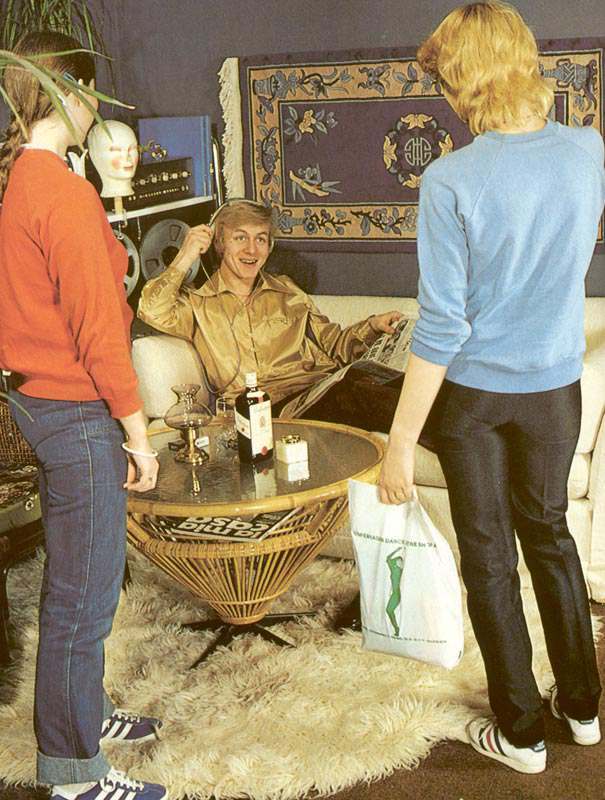 I should mention that shag carpet has made somewhat of a comeback.  By no means is it as ubiquitous as it was, but it no longer belongs on the Seventies décor endangered list either. For the past few decades, shag was considered a laughable eyesore – a product of the often derided decade of tackiness.
As much as I love it, this recent comeback does defy explanation.  As I recall, shag was awfully hard to keep clean and would easily become matted and unseemly.  It was also absolute hell on a vacuum cleaner.
But then, I remember how you could sink your feet into it and they would completely disappear under the deep comfortable shag.  Ahhhhh.  Explanation found.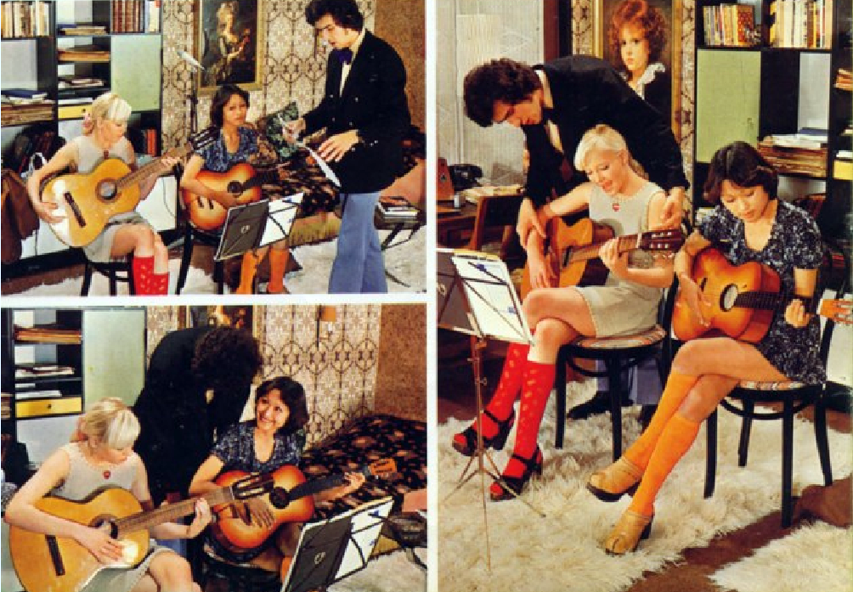 I'm not sure how well shag complimented the acoustics, but it goes perfectly with the colored knee-high socks with platform sandals. It doesn't get much more Seventies than this, folks.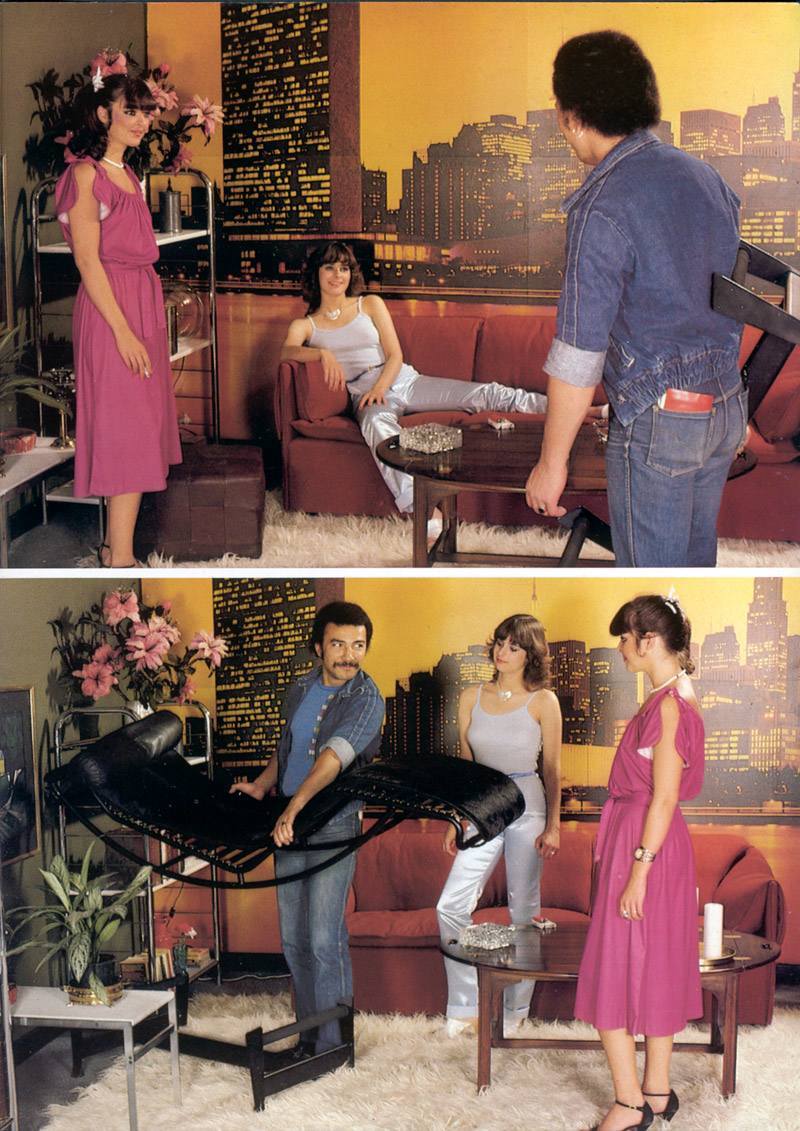 I'll bet this guy moving the recliner is about to make this carpet live up to its name.  I can't help but wonder, given the sexual revolution and all, if a big reason for shag's popularity was it was the perfect surface for shagging. Just a theory.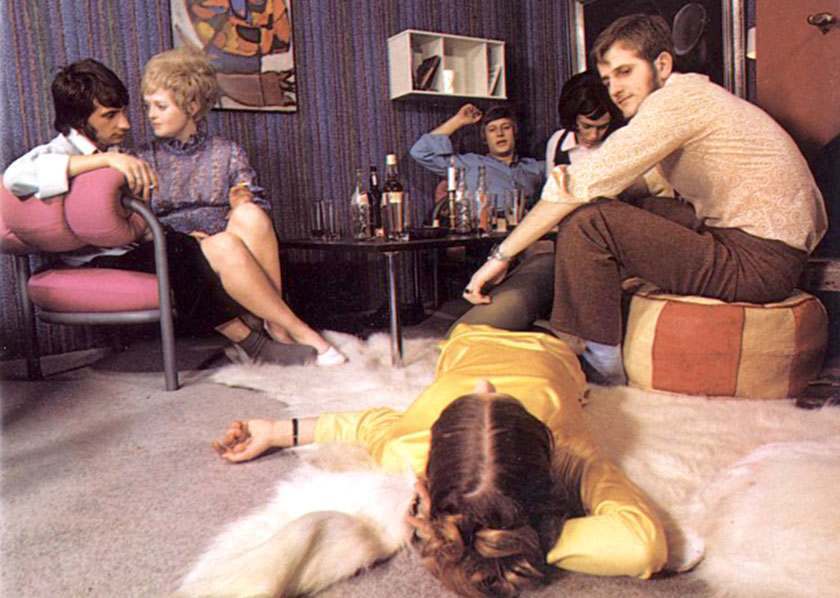 Synthetic polar bear rug or ankle-deep alpine shag? Whatever the proper name, it's the perfect substrate for Seventies style swinging.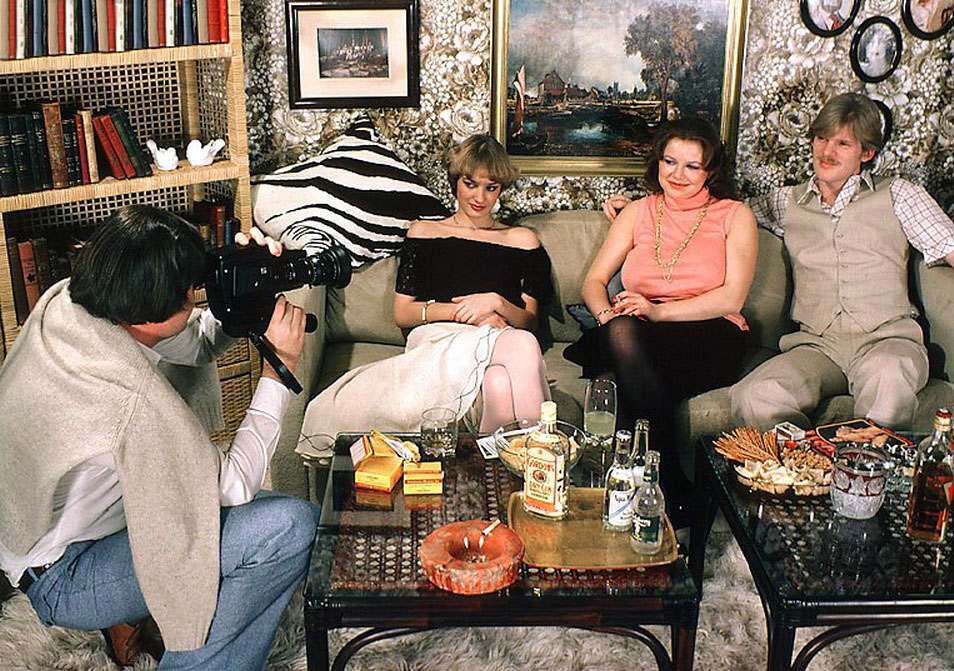 Many mistakes were made on this night – but what happens on shag, stays on shag.  And by that I not only mean that your secrets stay on the shag… but the stains as well (shag is really hard to clean).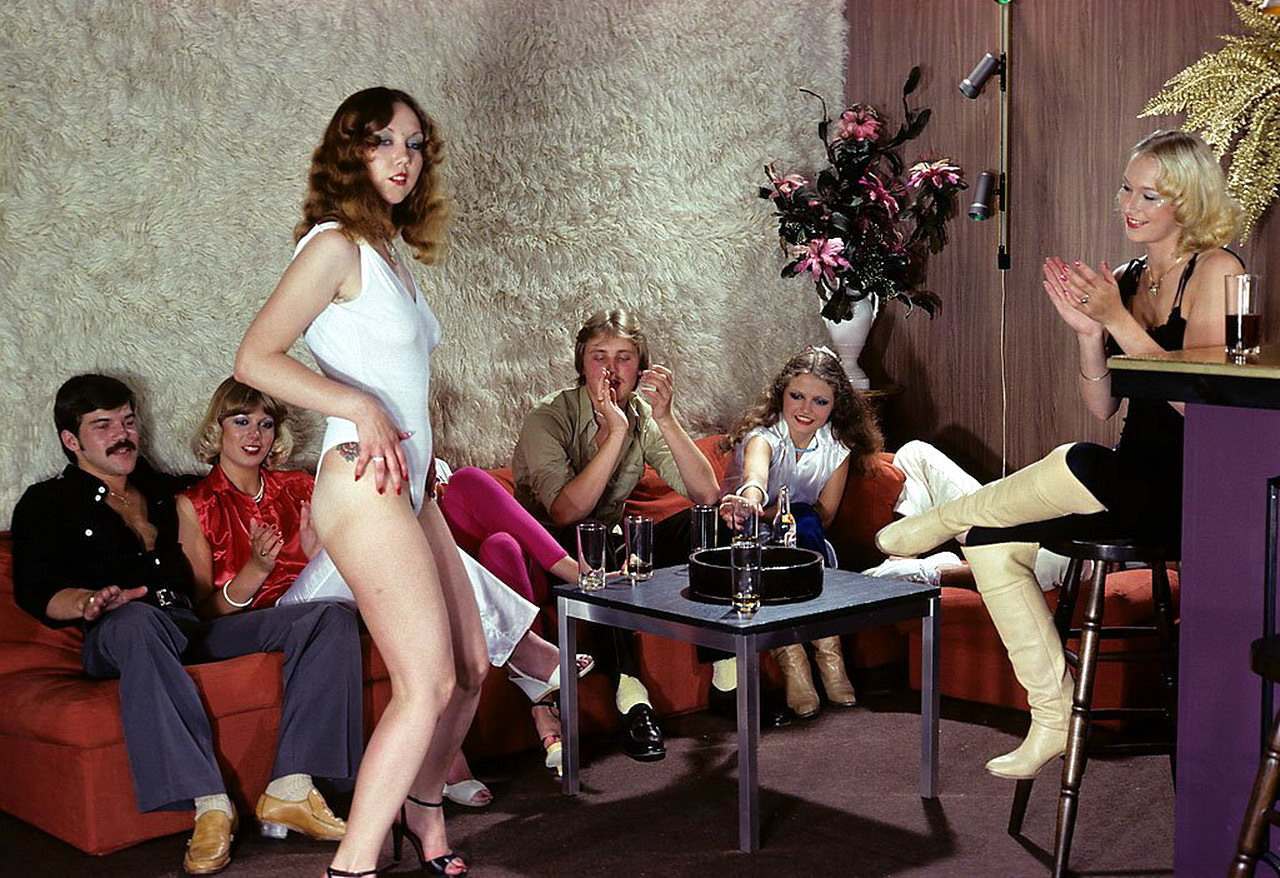 I've saved the best (and skankiest) for last. Behold – shag carpet on the wall!
Now, let's all bow our heads in a moment of silence in honor of this sleazy floor covering miracle.
Amen.