In November 1922, Albert Einstein (March 14, 1879–April 18, 1955) was in Japan to deliver a series of lectures. It was not long after he had won the Nobel Prize.
Staying at Tokyo's Imperial Hotel, Einstein was greeted by a courier who came to his room to deliver a message.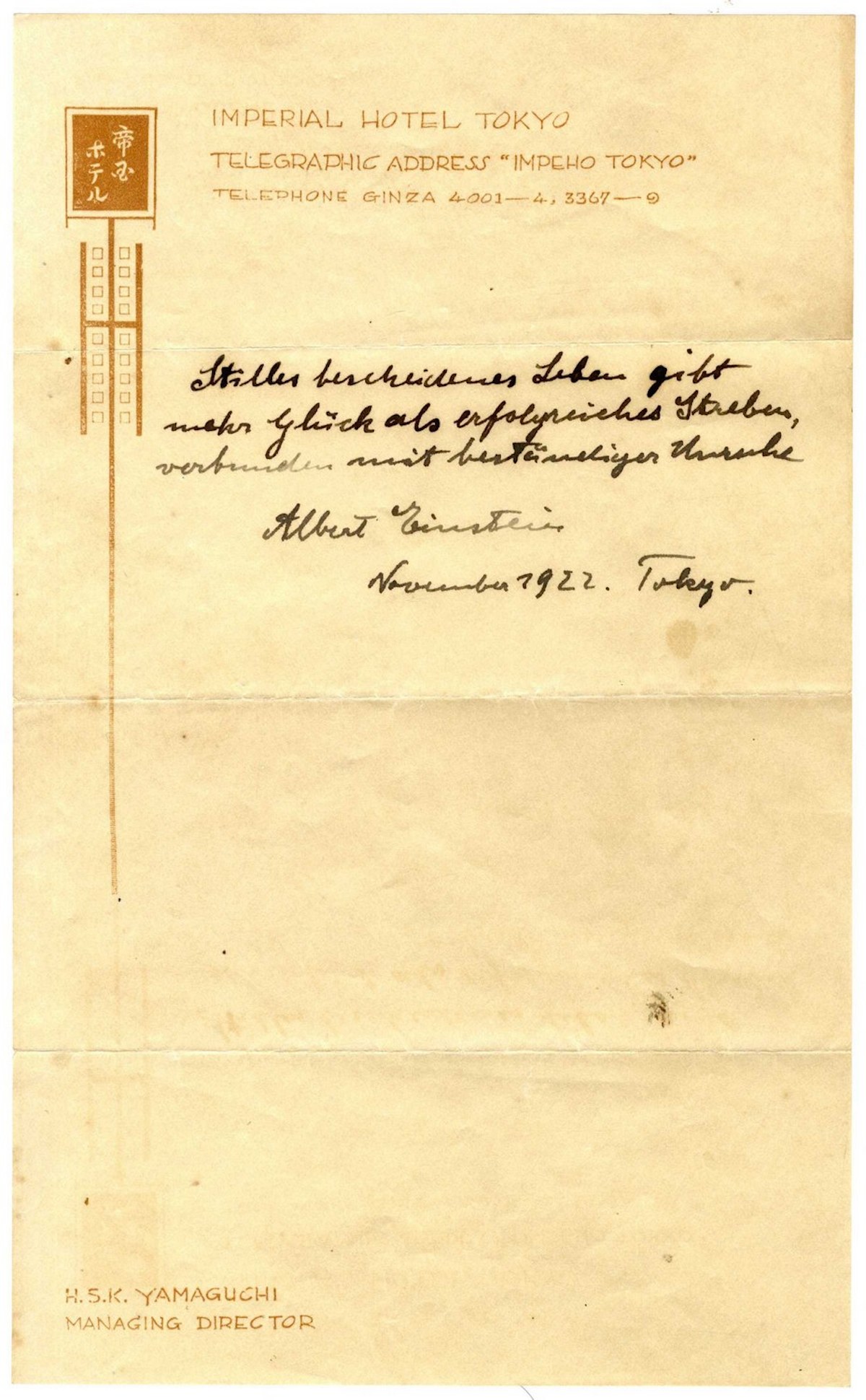 Einstein had none of the local currency on him, so he took up a pen and wrote a note on a sheet of hotel stationery. "Stilles bescheidenes Leben gibt mehr Glueck als erfolgreiches Streben, verbunden mit bestaendiger Unruhe," he wrote. (Translation: A calm and modest life brings more happiness than the pursuit of success combined with constant restlessness).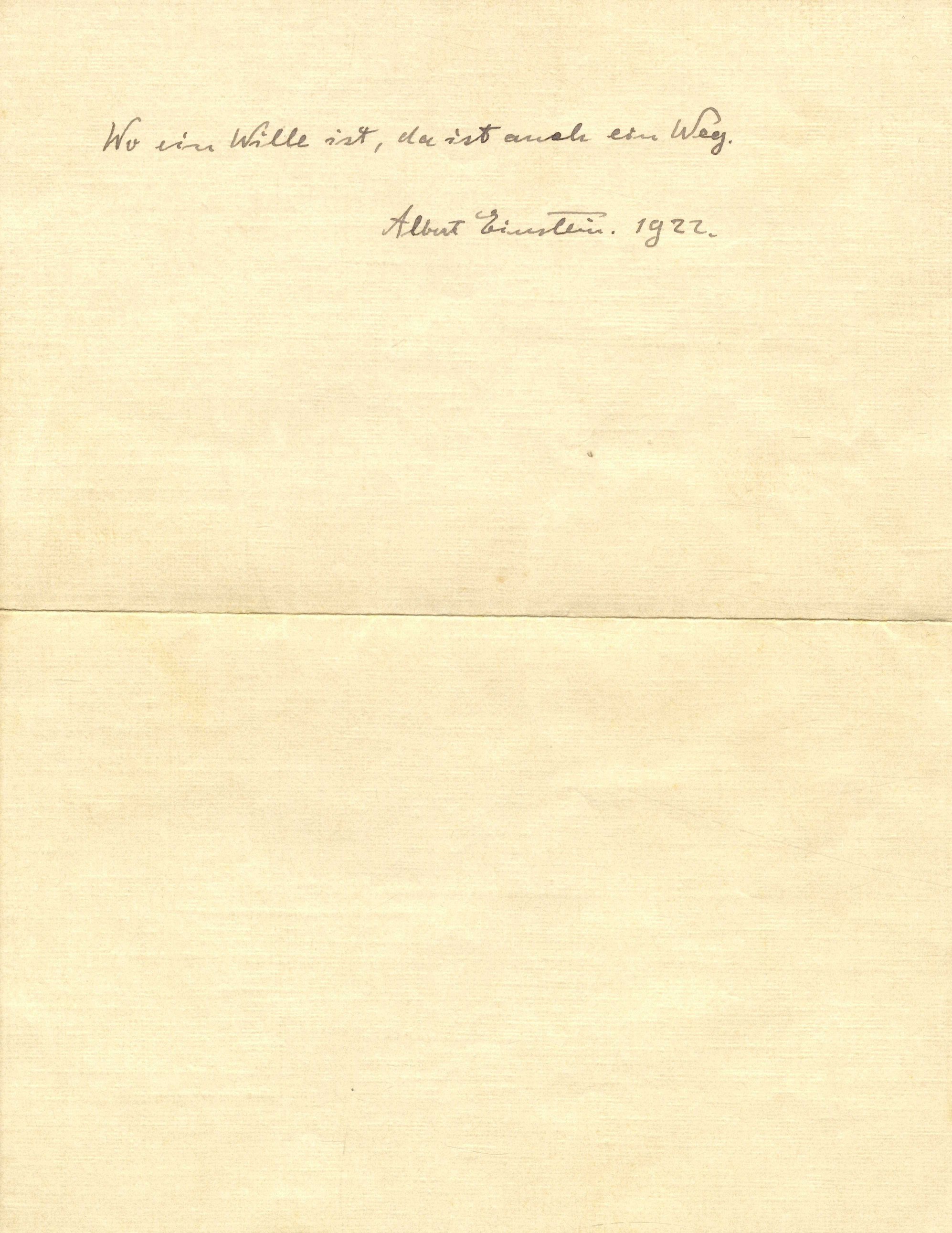 On a second sheet, Einstein wrote: "Wo ein Wille ist, da ist auch ein Weg." (Where there's a will there's a way.)
He gave both letters to the messenger and told him that if he was lucky, they would become valuable. On October 24, the courier 's nephew sold the letters at auction for $1.56m.
Did he know the letters would be worth a fortune? It's doubtful. But Einstein gave much thought to the interconnectivity of all things, writing in 1930:
How strange is the lot of us mortals! Each of us is here for a brief sojourn; for what purpose he knows not, though he sometimes thinks he senses it. But without deeper reflection one knows from daily life that one exists for other people — first of all for those upon whose smiles and well-being our own happiness is wholly dependent, and then for the many, unknown to us, to whose destinies we are bound by the ties of sympathy.

A hundred times every day I remind myself that my inner and outer life are based on the labors of other men, living and dead, and that I must exert myself in order to give in the same measure as I have received and am still receiving. I am strongly drawn to a frugal life and am often oppressively aware that I am engrossing an undue amount of the labor of my fellow-men. I regard class distinctions as unjustified and, in the last resort, based on force. I also believe that a simple and unassuming life is good for everybody, physically and mentally.
Via Winners