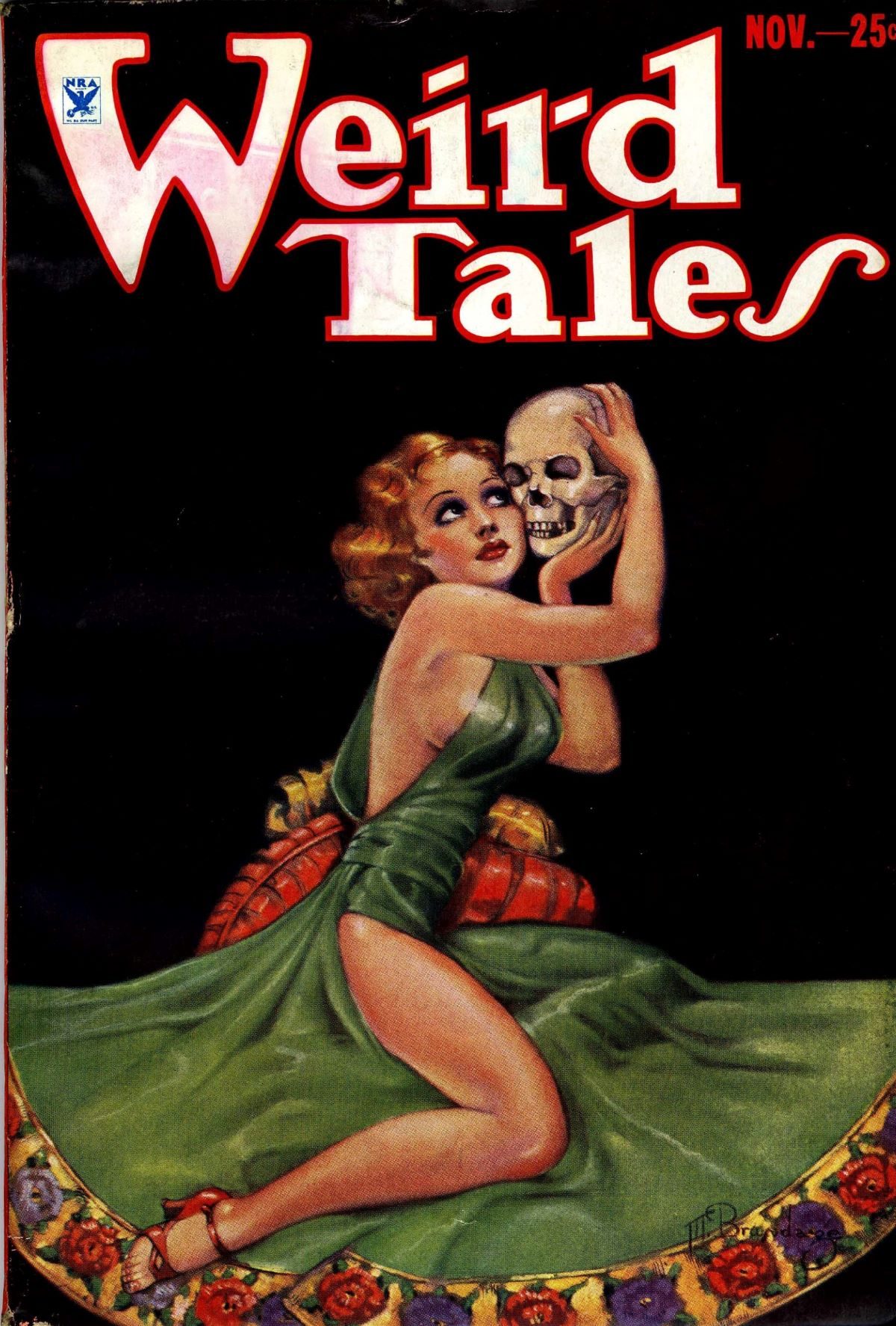 The American magazine Weird Tales launched the careers of some of the greatest writers of horror, strange, eerie, and macabre fiction. H. P. Lovecraft's Cthulhu mythos first appeared in this magazine's pages with The Call of Cthulhu in 1928. Seabury Quinn's marvellous occult detective Jules de Grandin battled demons, werewolves, and ghosts over numerous issues. De Gradin was a cross between Sherlock Holmes, Hercules Poirot, and Carnaki the Ghostfinder. Clark Ashton Smith was a poet, a sculptor, a master creator of weird and fantastical tales. August Derleth was a writer of horror and fantasy and the creator of the Holmesian detective Solar Pons. And not least of all was the pioneer of Sword and Sorcery, Robert E. Howard, whose phenomenal output before his early death at 30-years of age included Solomon Kane and Conan the Barbarian. Even Tennessee Williams supplied one of his first works of fiction, The Vengeance of Nitocris.
In later years, other writers established their reputations in the pages of Weird Tales like Robert (Psycho) Bloch, Manly Wade Wellman, and Ray Bradbury. These, of course, are writers the intrepid reader must seek out. For the rest of us, there are always the covers.
That may sound cynical but every cover of Weird Tales was specifically designed to bring in an audience – mainly men who thought they could protect or help the scantily clad women mainly featured on the covers.
Among the artists who supplied artwork to Weird Tales were Virgil Finlay, Margaret Brundage, H. W. Wesso, Rudolph Belarsky, and J. Allen St. John, amongst many others. Brundage produced some of the most memorable, scantily-clad and erotic covers imaginable. However, not everyone agreed. There were some who thought all of Brundage's maidens looked like "wet-nurses". Thankfully such opinions were short-lived and Brundage's talent as an artist won out.
Here then is a small selection of some beautiful and astounding covers which I hope will make you, dear Reader, seek out some of the fiction.