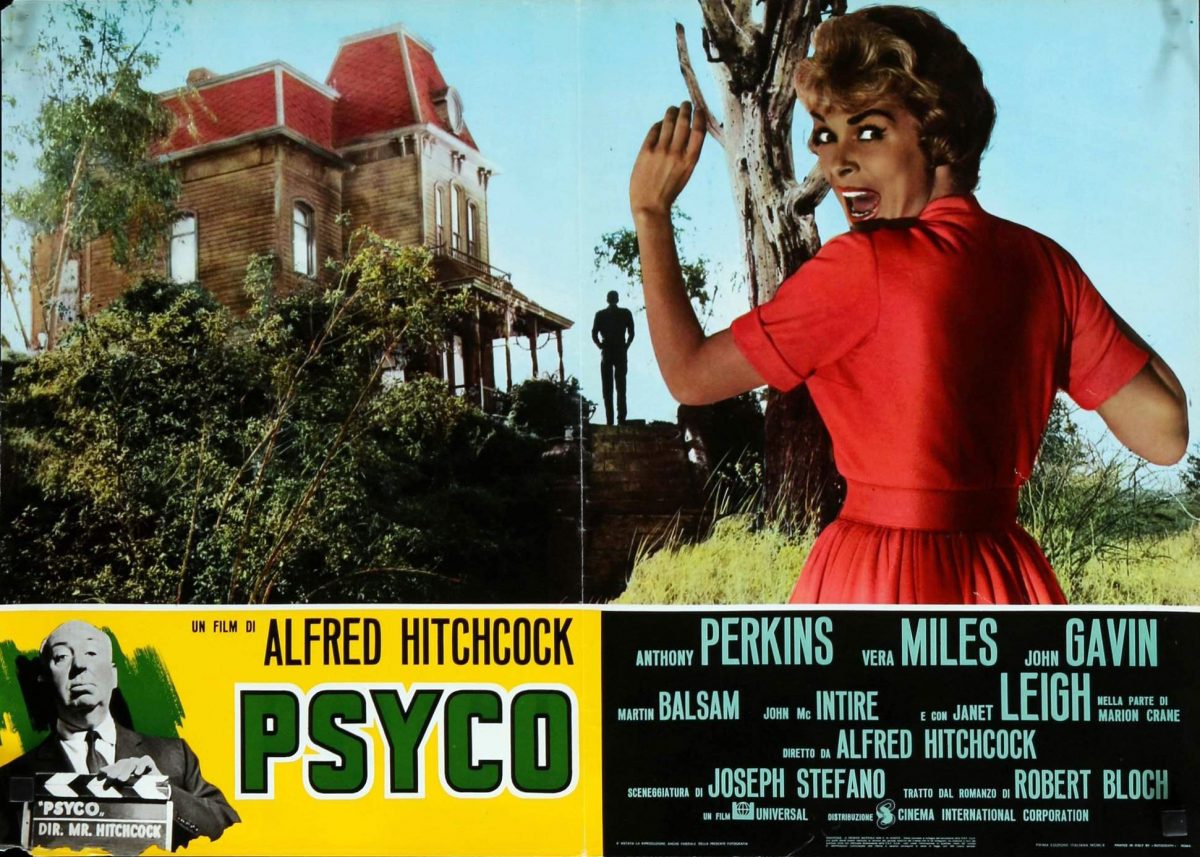 Alfred Hitchcock had a problem: he wanted to make a new film, one that would be more successful than North by North-West. He'd spent two-hundred big ones developing No Bail for the Judge, a risky thriller in which Audrey Hepburn was to play a young woman who goes undercover as a hooker to find a killer. But when Hepburn withdrew–whether over concerns about her role or as suggested at the time being in the early stages of pregnancy–Hitchcock pulled the plug. Now he had to find something else.
Hitchcock scoured everything for possible material–newspapers, magazines, short stories, novels. One weekend, he read Robert Bloch's Psycho and knew he'd found his next movie. What attracted him was the first murder–a brutal killing in a bathroom, conveyed in a couple of paragraphs. Hitchcock saw its potential–a murder in that most vulnerable and private of rooms would become the key scene in his movie.
But Hitchcock was tapping into something else. There had been a change in audiences. The kids were getting beyond first base on bench seats in daddy's cadillac while tethered by speakers at drive-ins. Hyped-up kids watching cheap thrill shockers, B-movie horrors–youth possessed by monsters, pin-ups devoured by gelatinous aliens–that rolled sex and terror into one.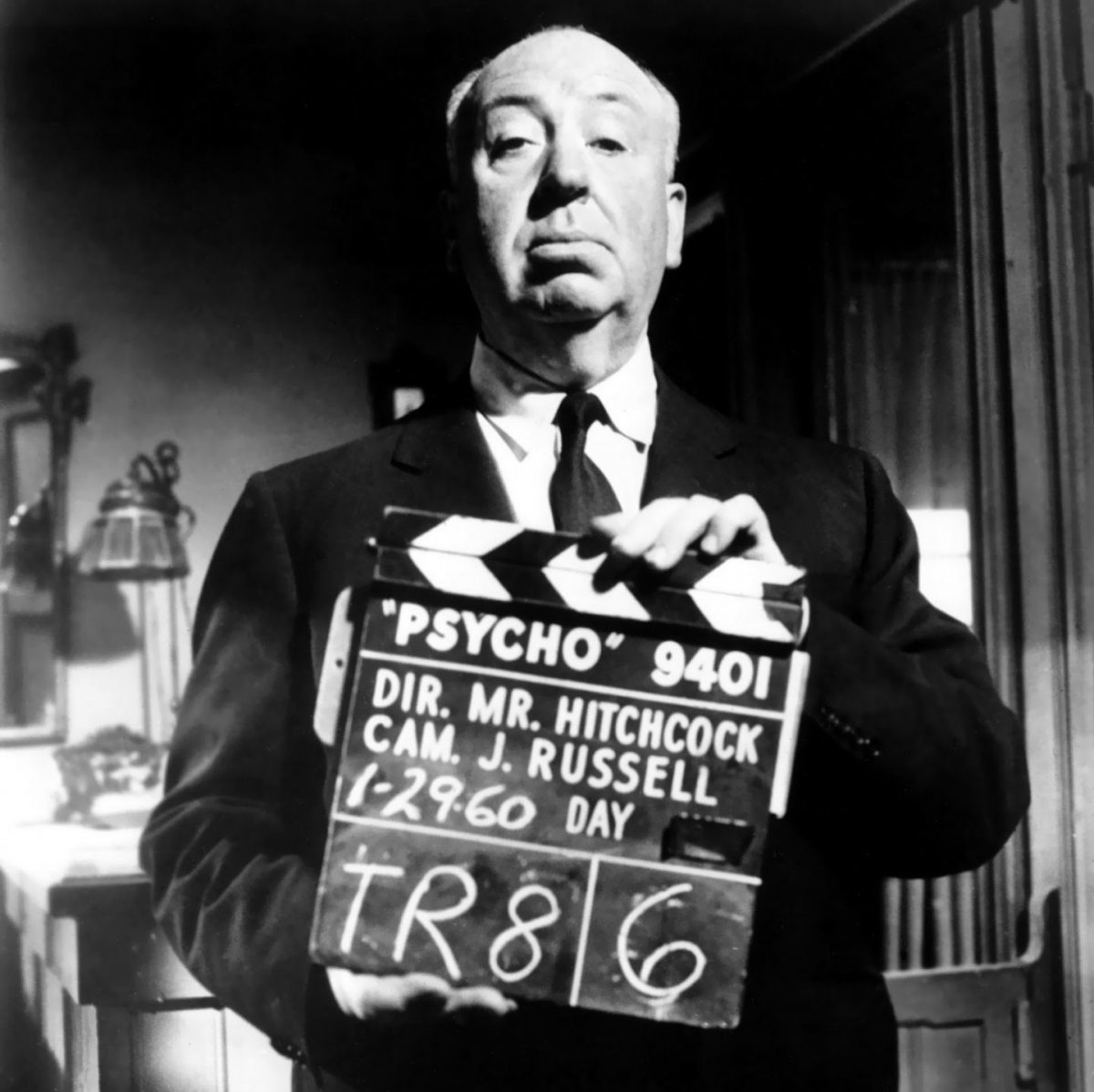 He pitched Psycho to Paramount who freaked at the film's controversial and disturbing subject matter and told Hitchcock he would never get any big star to appear in such a movie. The director was unfazed–'I'll make do,' he said, we'll get Anthony Perkins, we'll get Janet Leigh–and he waived his fee in return for sixty-percent ownership of the movie and set up his own company (Shamley) to produce the film. It was the best deal Hitchcock ever made as Psycho was his most successful movie making him $15million in world sales.
His experience of shooting Alfred Hitchcock Presents.. for television, inspired Hitchcock to use a TV crew to shoot the Psycho, having them crank out nine minutes of footage a day. He was also being a canny producer as he was (by his own admission) uncertain whether the movie would be successful or not. In an interview with the New York Times, Hitchcock described the film as 'some very ordinary people meet some other ordinary people and horror and death ensue.'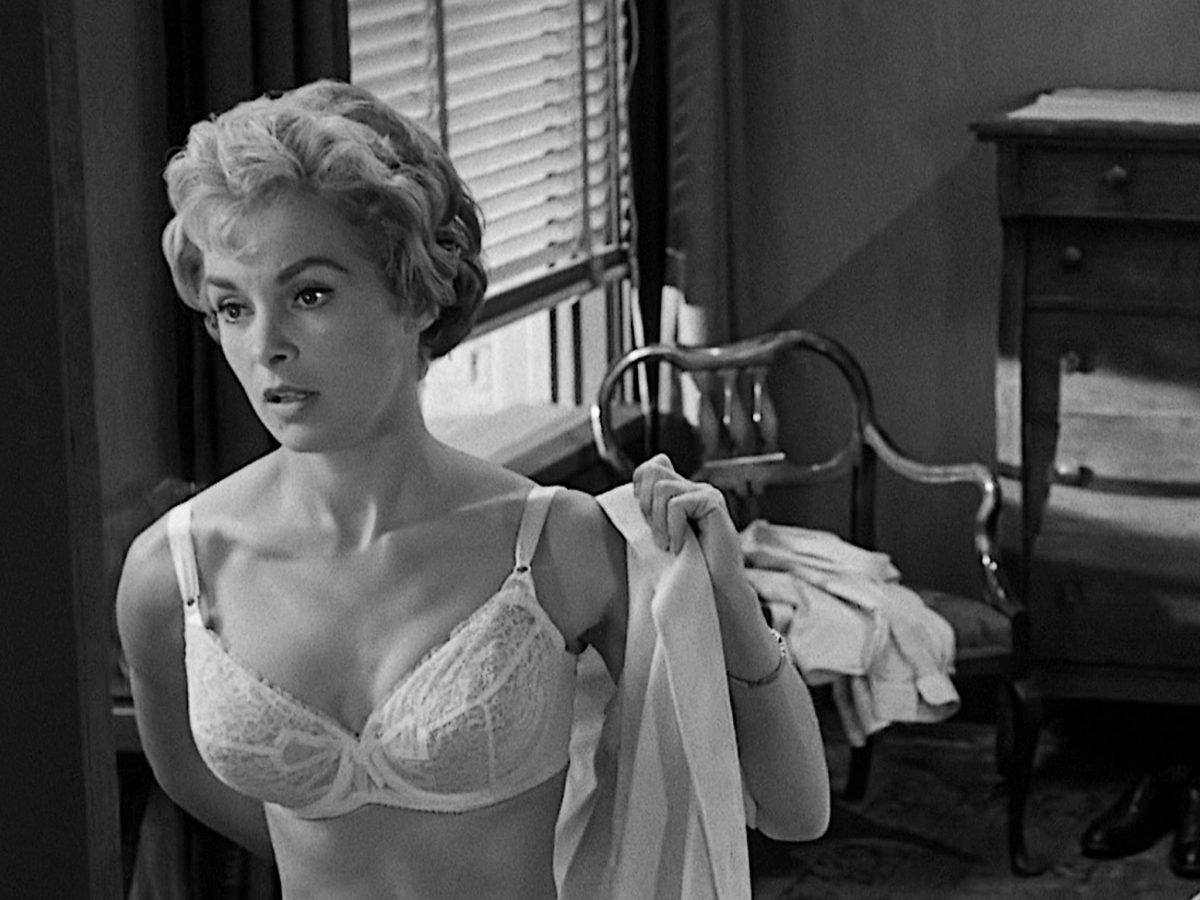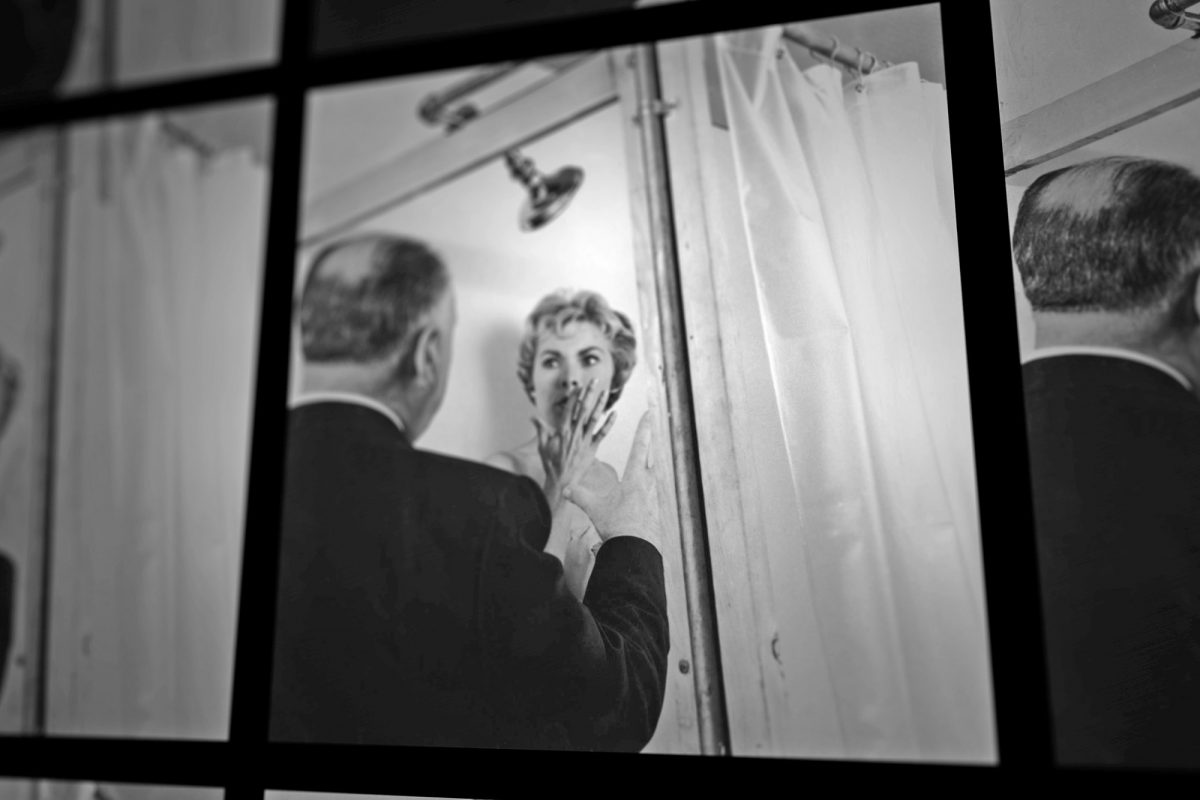 Shot on a Universal backlot, Hitchcock was left to get on with it. few knew what he was up to–the film was listed as 'Production 9401' and later as 'Wimpy', the name of the second-unit cameraman. The iconic shower scene–arguably the greatest scene ever shot–took seven days to film for a mere forty-five seconds of screen time–some seventy camera set-ups for a total of seventy-eight shots. This was another reason why Psycho was shot in black and white, Hitchcock thought all that blood twisting down the plughole would have been 'repulsive'. In fact chocolate syrup was used for the blood.
Hitchcock believed movies should be 'pure film', and thought the invention of talkies was 'unfortunate' as cinema stopped being about vision, and became 'photographs of people talking'. He explained in his views on 'pure cinema' in a series of interviews with French New Wave film director François Truffaut:
'The point is that pure film is montage, which is the assembly of pieces of film, which in their turn must create an emotion in the audience. That is the whole art of the cinema—the montage of the pieces. It is merely a matter of design, subject matter and so forth. You can't generalise about it. You can only hope to produce ideas, expressed in montage terms that create an emotion in an audience.'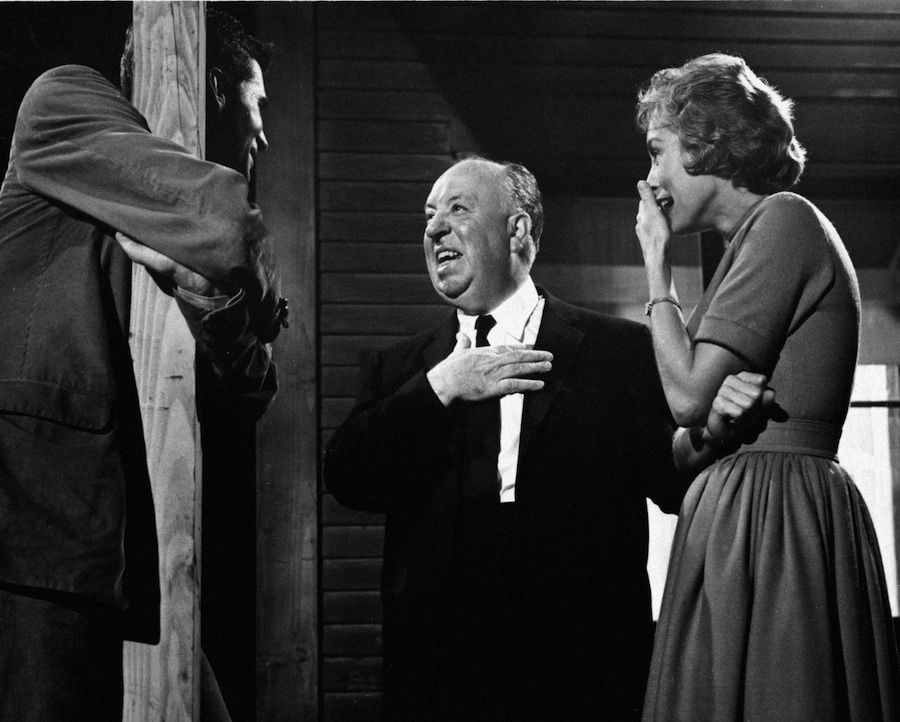 Psycho did what Alfred Hitchcock liked to do best in the world: 'controlling the audience'. His command is apparent from the film's opening panning shot of the Phoenix skyline ("Friday December the Eleventh. Two Forty-Three P.M.") to the strict set of rules by which the movie could be seen–a ban on admissions after a screening had commenced which created a tension and great expectancy among the public.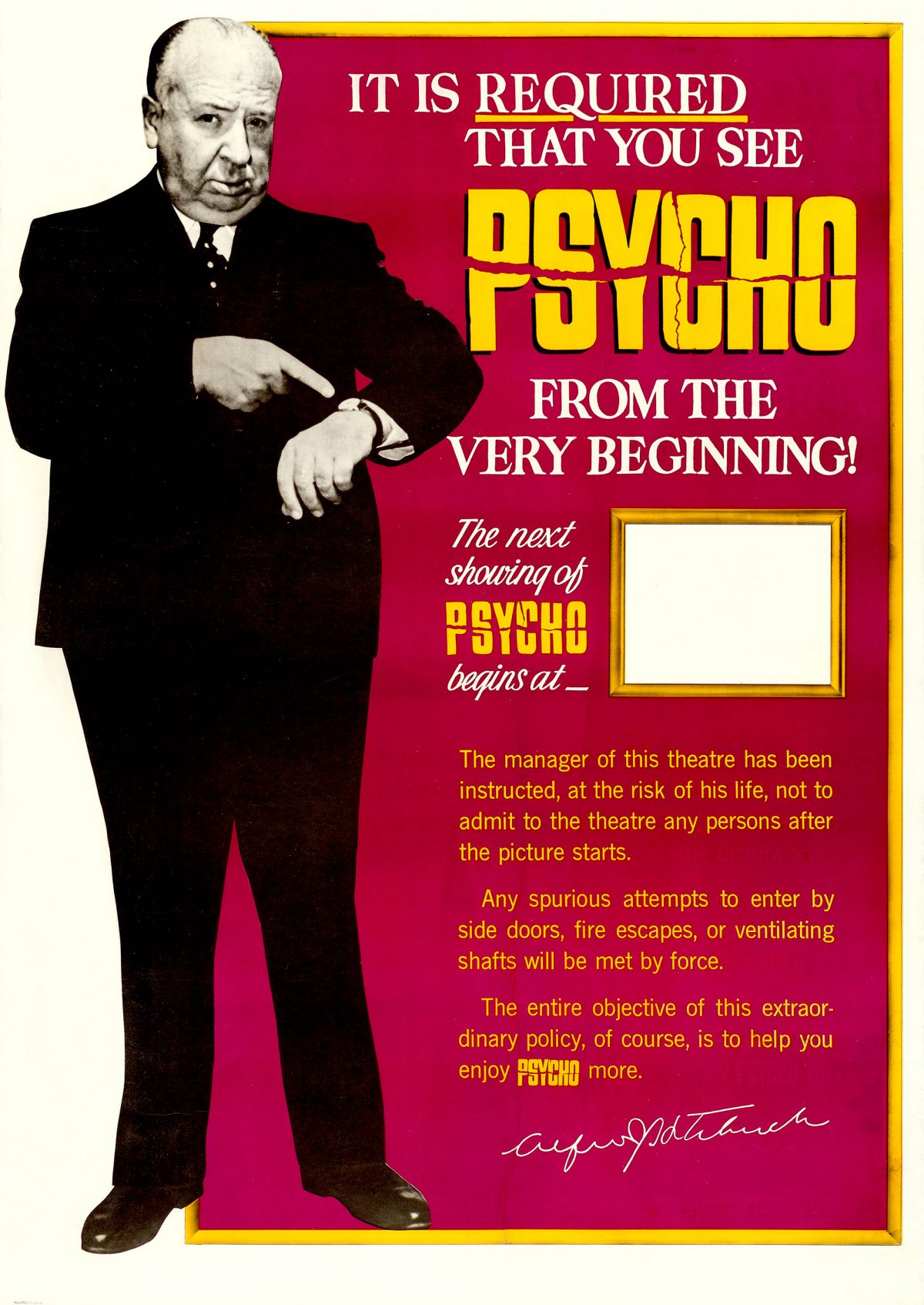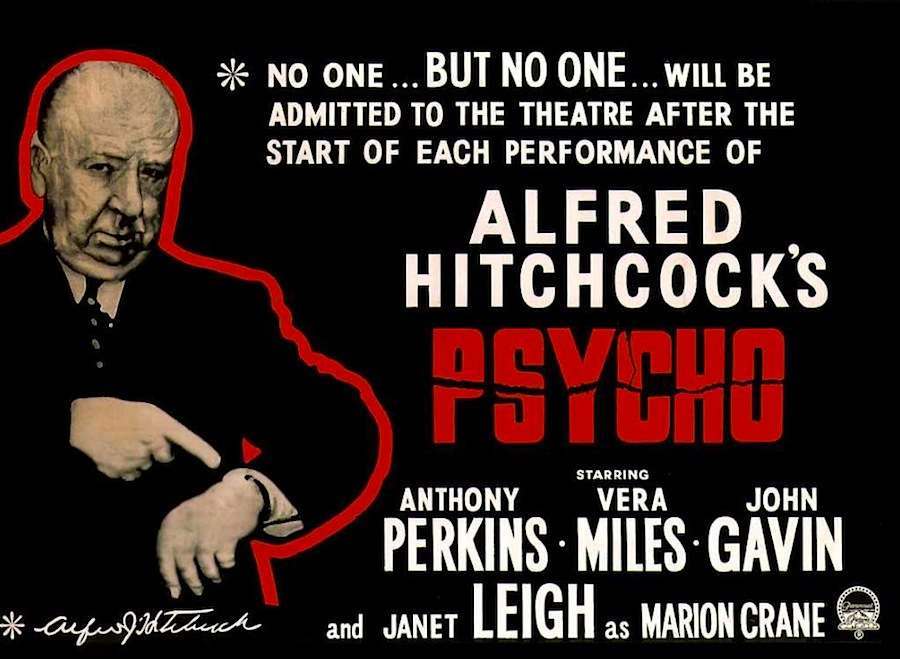 As film director Peter Bogdanovich said Psycho changed everything as it was the moment when 'movies weren't safe.'
'I remember coming out of the screening and feeling I'd been raped or something, or mugged, it was absolutely terrifying, no one recovered from that shower scene, you couldn't hear the soundtrack because the audience was screaming through the entire forty-five seconds.'
The film's screenwriter Joseph Stefano recalled that on Psycho's release audiences were grabbing hold of each other 'howling, screaming, reacting like six-year-olds at a Saturday matinee.'
Photo by Paramount/Kobal/REX/Shutterstock (5886156a)
Alfred Hitchcock, Janet Leigh
Psycho – 1960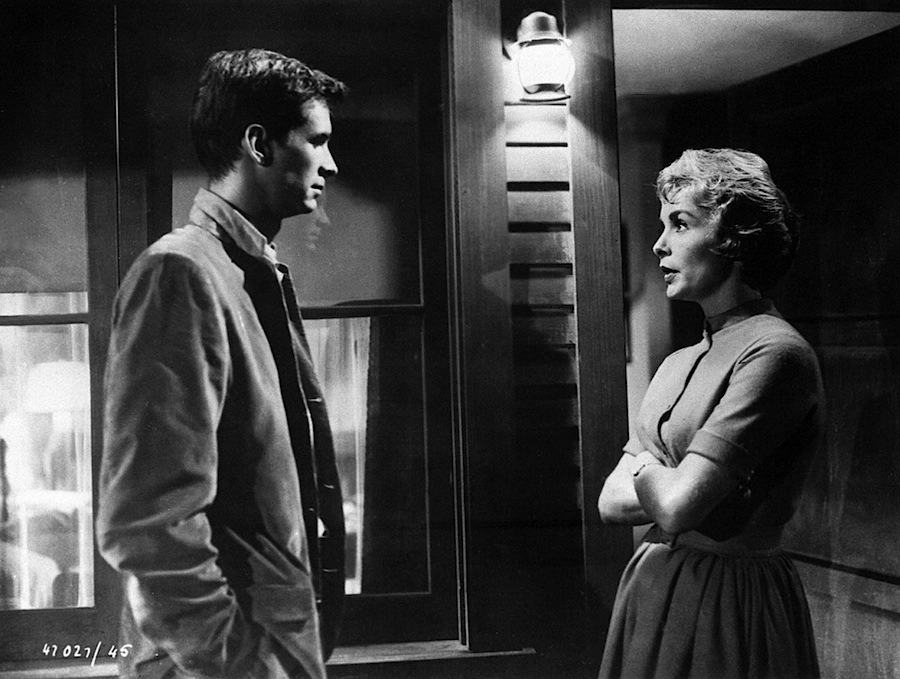 After Psycho Alfred Hitchcock was the richest and most famous film director in the world but the film's success was a mystery to the director. As Peter Ackroyd notes in his biography on Hitchcock:
Stefano remembered meeting Hitchcock at a lunch just after the release of Psycho. 'I walked in, seeing Hitch for the first time since all the rumpus and commotion started. He gave me this completely baffled look and just shrugged his shoulders.'
Now Hitchcock had another problem–he had to find a new subject one that would be more successful than Psycho.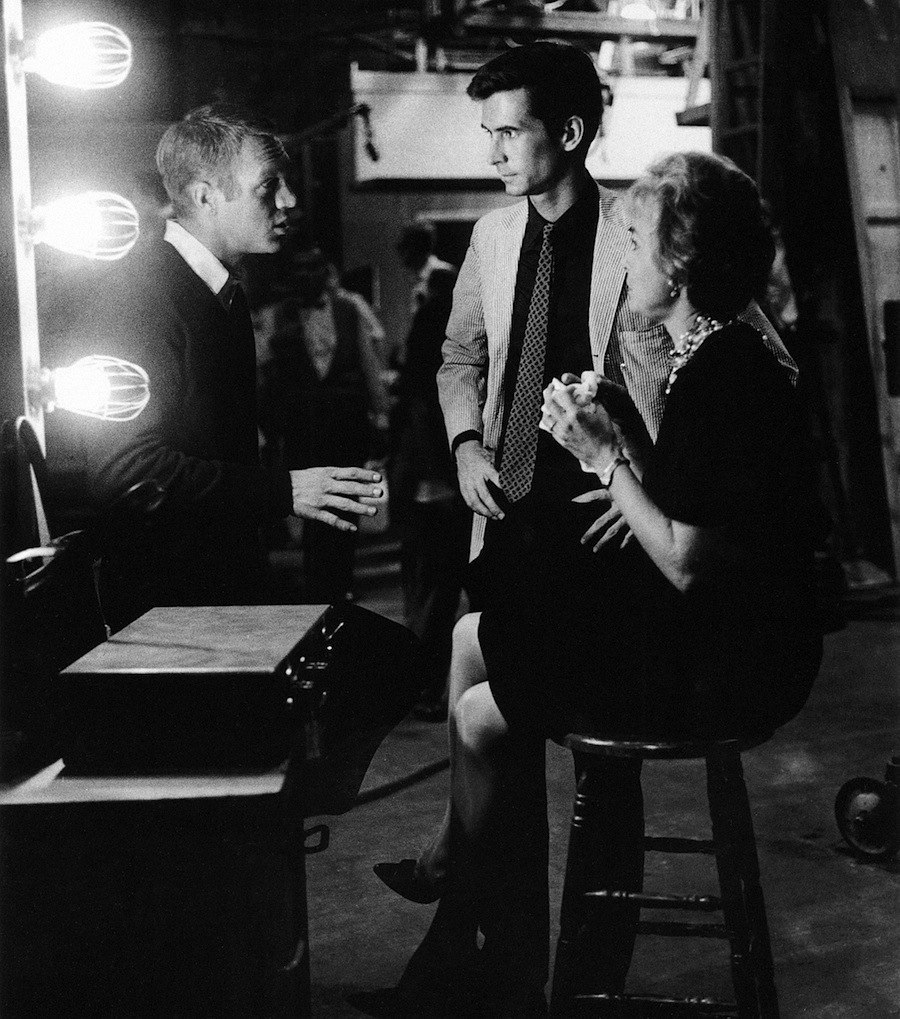 Steve McQueen visits Anthony Perkins and Janet Leigh during filming.