Playboy Club Bunnies Play Malcolm Allison's Planet of the Apes Team At Football In 1973
FLASHBACK to August 5 1973: The Playboy Club Bunnies too on a Planet of the Apes team at London's Hurlingham Stadium.
The game was in aid of the World Wildlife Fund.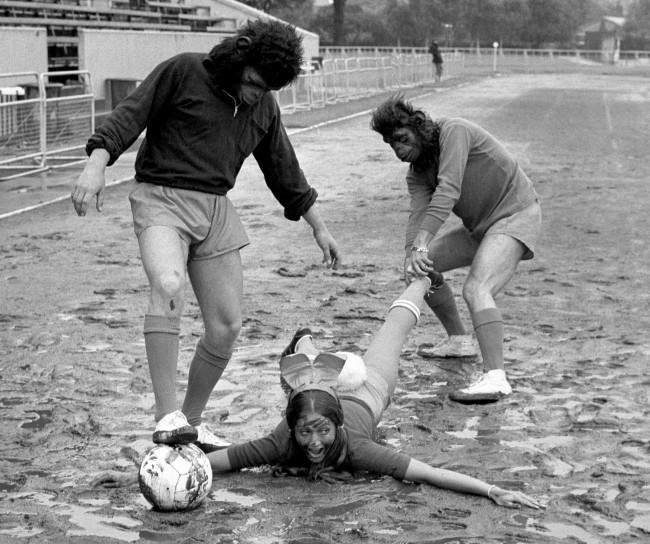 There was expert advice from Crystal Palace FC manager Malcolm Allison.