BURLESQUE Babes presents Sheila Ryan, nee Ardath Patricia Lavelle, who earned the nickname Sheila The Peeler. She was "Cleveland's own sweetheart".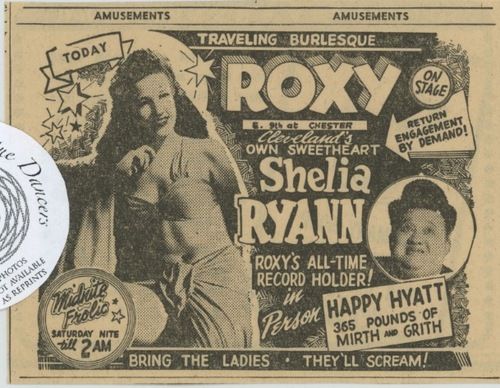 Sheila was a big enough star to be profiled in the Miam Daily News on September 22, 1953.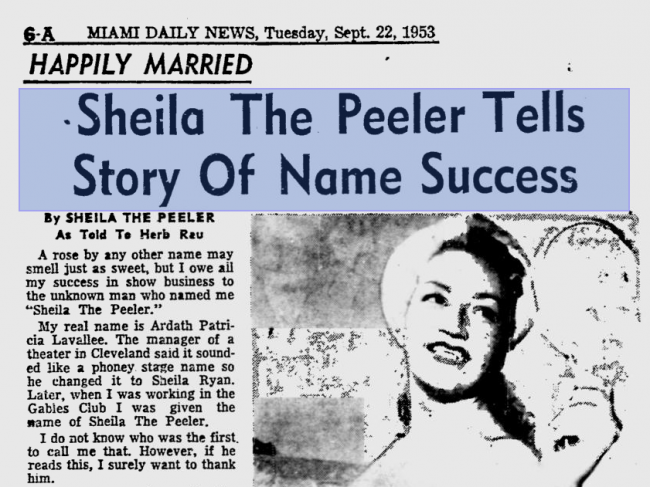 Sheila was the break-out star of the chorus line at the Roxy Theatre.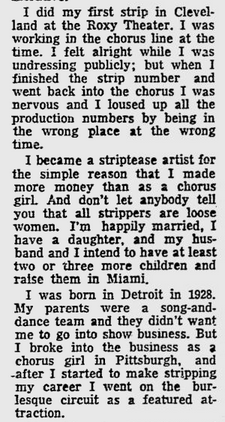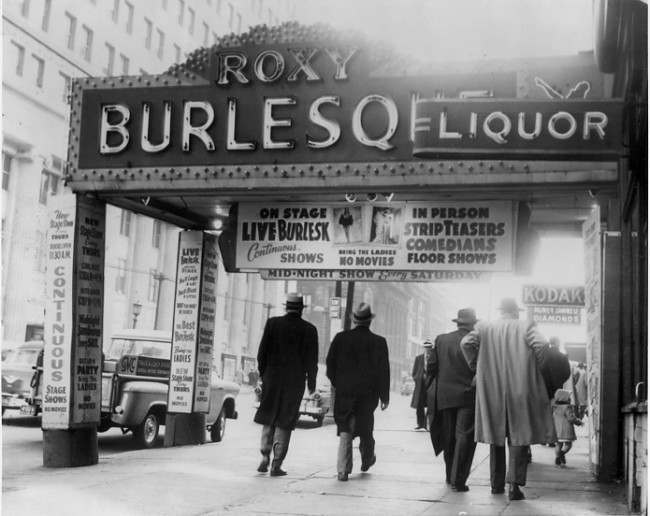 * … the Roxy was a stop for entertainers such as Abbott & Costello, Phil Silvers, Red Buttons, Ann Corio, and later, Tempest Storm and Blaze Starr. The theater was remodeled in 1956 by new owners Frank Engel and Frank Bryan, and they brought their Eastern Burlesque circuit to Cleveland. From 1968 until its final closing and razing in 1977, the Roxy alternated between live entertainment and X-rated movies.
The Roxy was the venue where Carrie Finnell invented tassel twirling. Her act was Carrie Finnell and her Educated Breasts. Talented Carrie would tell the punters, "Come back next week and I'll take more off." But Carrie could twirl each of her tasseled breasts at different speeds and directions. Independently, Carrie's breasts were interesting, but together they were a mesmeric act.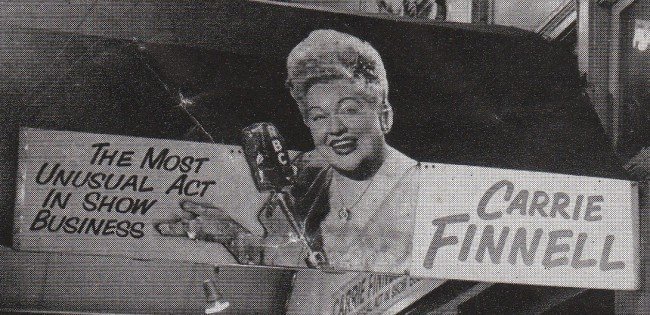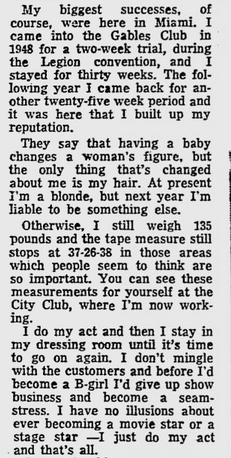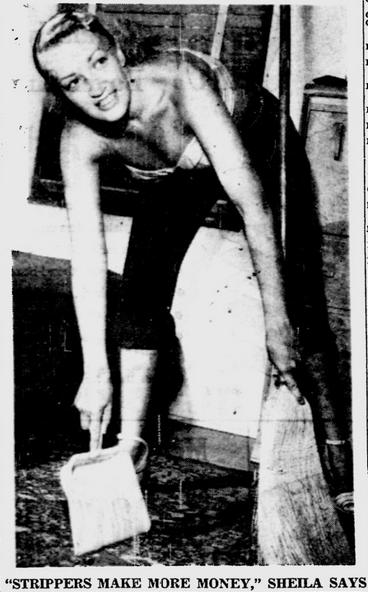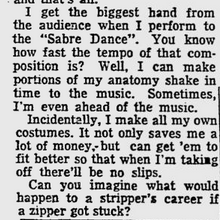 Let's end this with that wonderful piece of music. Set your tassels to "turbo" and Cue the Sabre Dance, the final act of Aram Khachaturian's ballet Gayane (1942).