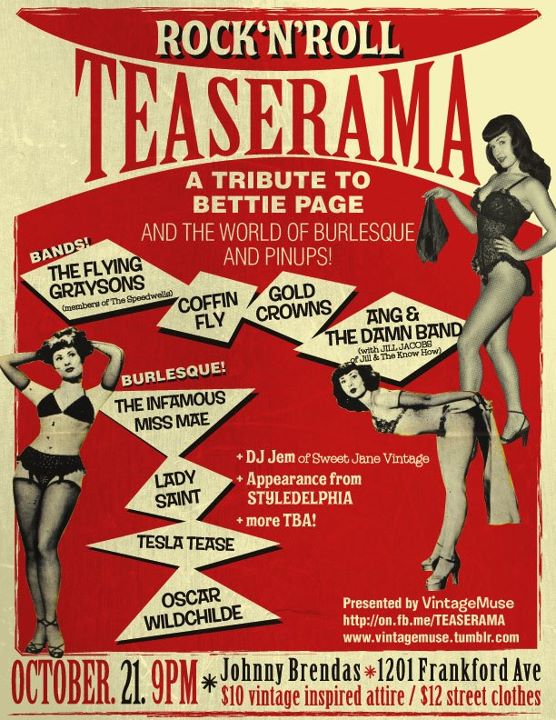 IN 1955,  Teaserama featured American stars of burlesque working the stage.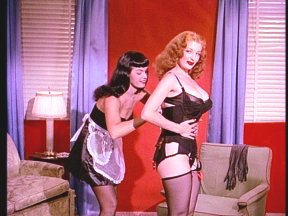 The film features the wonderful Betty Page, "every man's dream" Tempest Storm, buxom Cherrie Knight, Trudy Wayne, Chris LaChris, Twinnie Wallen and comedian Joe E. Ross.
It was producedby the wonderfully named Irving Klaw.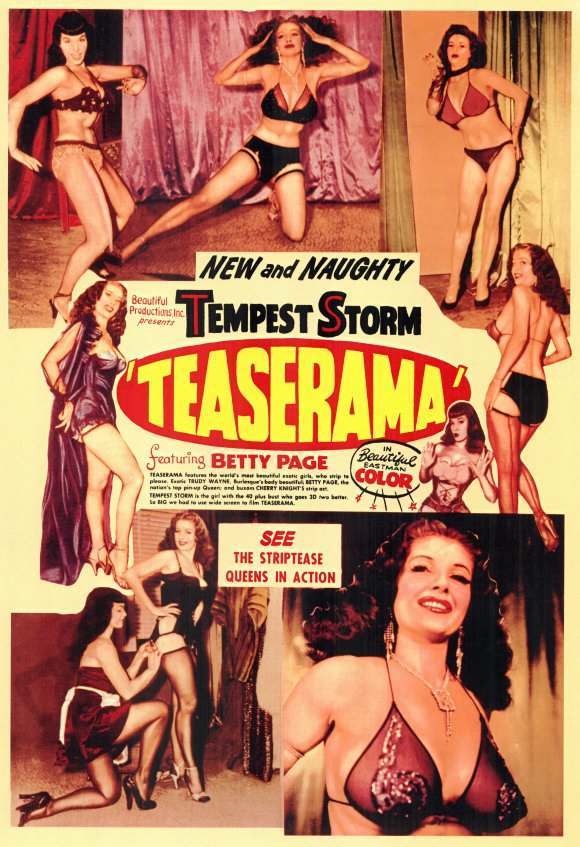 Before the film, though, let's watch the trailer. The voiceover is stupendous.
The voluptuous stars are here to help:
A gallery of Bettie's work can be enjoyed here.