"Manhattan was a river of men flowing past my door, and when I was thirsty, I drank… Sex was my great adventure"
– Alice Denham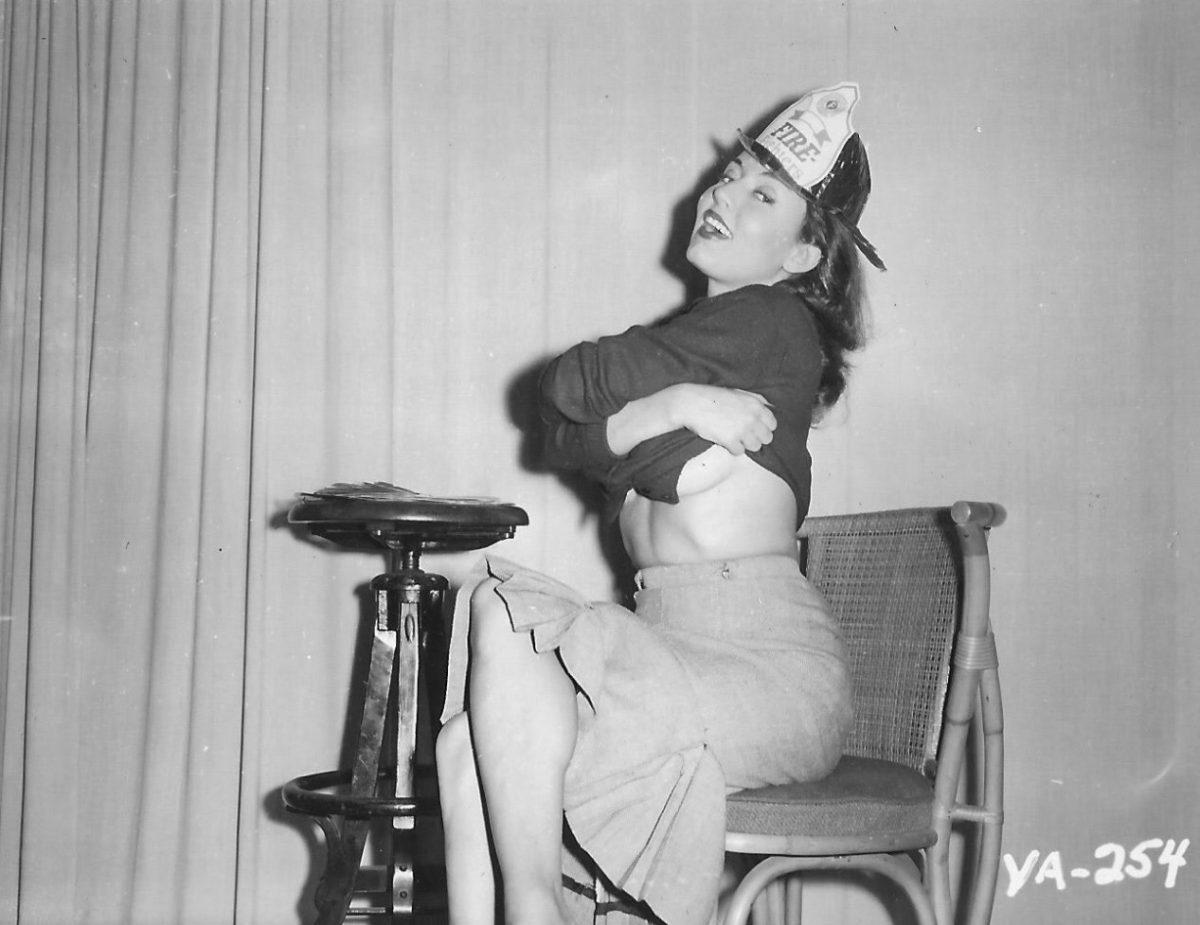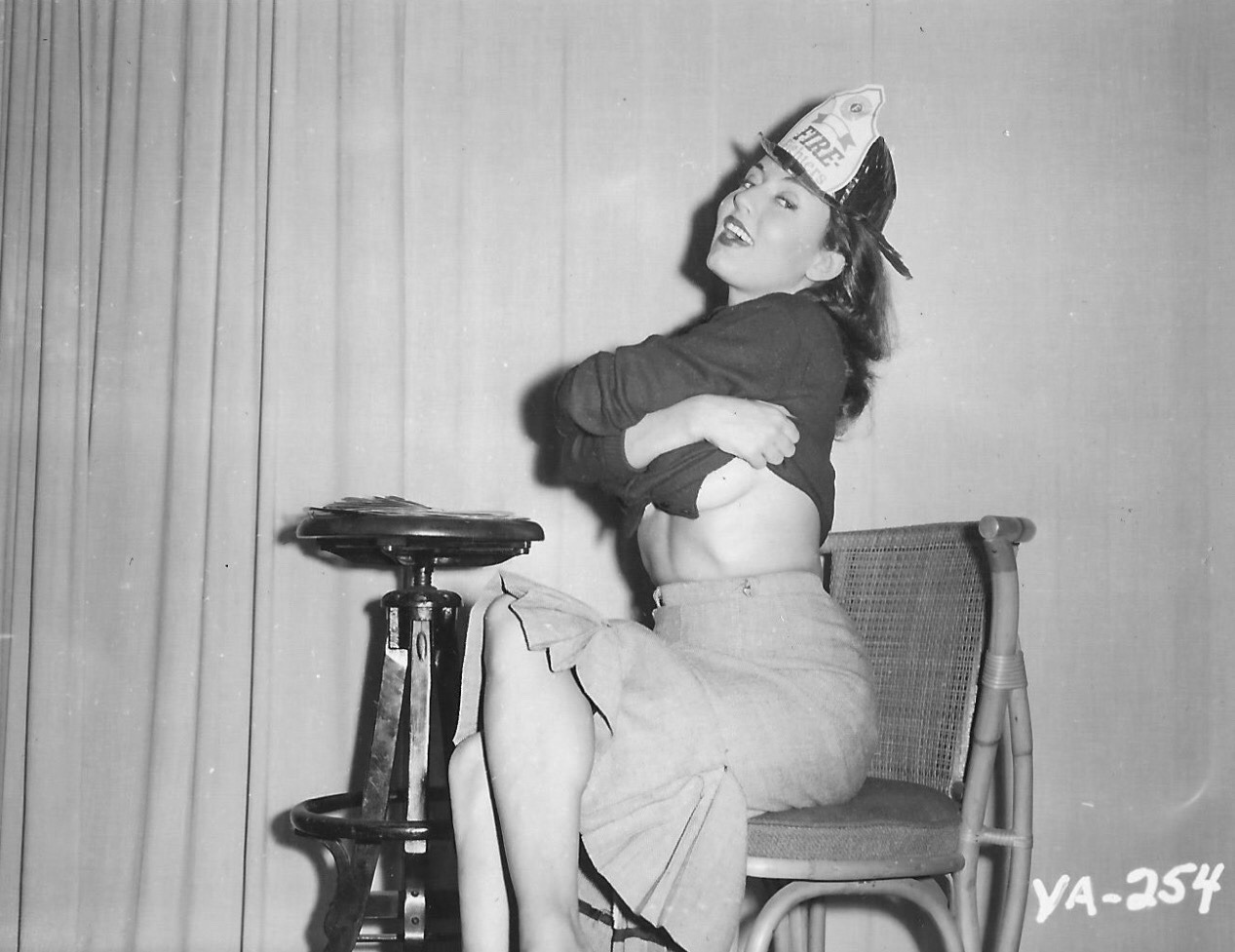 Alice Denham was the Playboy centerfold, who could write and dreamed of becoming a best-selling novelist. Denham, a divorced Florida native and University of Rochester graduate, where she'd earned a masters degree in English (a copy of her thesis 'T. S. Eliot: His Theory and Practice of Poetic Drama' can be read at the Rush Rhees Library), arrived in New York City in the summer of 1951 in search of "intellectual freedom". Mingling with the finest minds of Manhattan's male-dominated literary salons, Alice's writing ability was outshone by her sex appeal. "Having flunked marriage, I sought romance, sexual ecstasy, fun and games," she wrote in her 2006 kiss 'n' tell memoir Sleeping With Bad Boys: A Juicy Tell-All of Literary New York in the Fifties and Sixties. "Passionately I yearned to be a writer, as a nun yearns to marry Christ. No man could satisfy that desire."
Men were happy to try. Alice scored dates with many and rated their pluck. She squired, among others: the actor James Dean (smelled of vanilla); writers James Jones (short on talent), Joseph Heller (good kisser), David Markson ("stud lover boy"), William Gaddis ("an insinuating air"; "a fine centerpiece"), Evan S. Connell and Philip Roth ("on fire"); and the publisher Hugh Hefner ("a good ride, a steady canter"). It was the latter who featured Alice's mind and body in his Playboy magazine, showing readers topless photographs of the writer alongside her short story The Deal (plot: a woman left short of money in Las Vegas sells herself to a gambler for a night). As she put it: "The fact that they would pay more for some sexy pictures than for their featured story just about set sets the tone of the magazine."
"Of course he was no egalitarian," Ms. Denham wrote of Hefner. "But he possessed one of the finer male characteristics I was aware of: He liked my writing." Up yo a point he did. In 1956, Hefner republished The Deal with Alice Denham elevated to the centerfold. He rejected two more of her stories and told her Playboy would no longer be featuring women's bylines.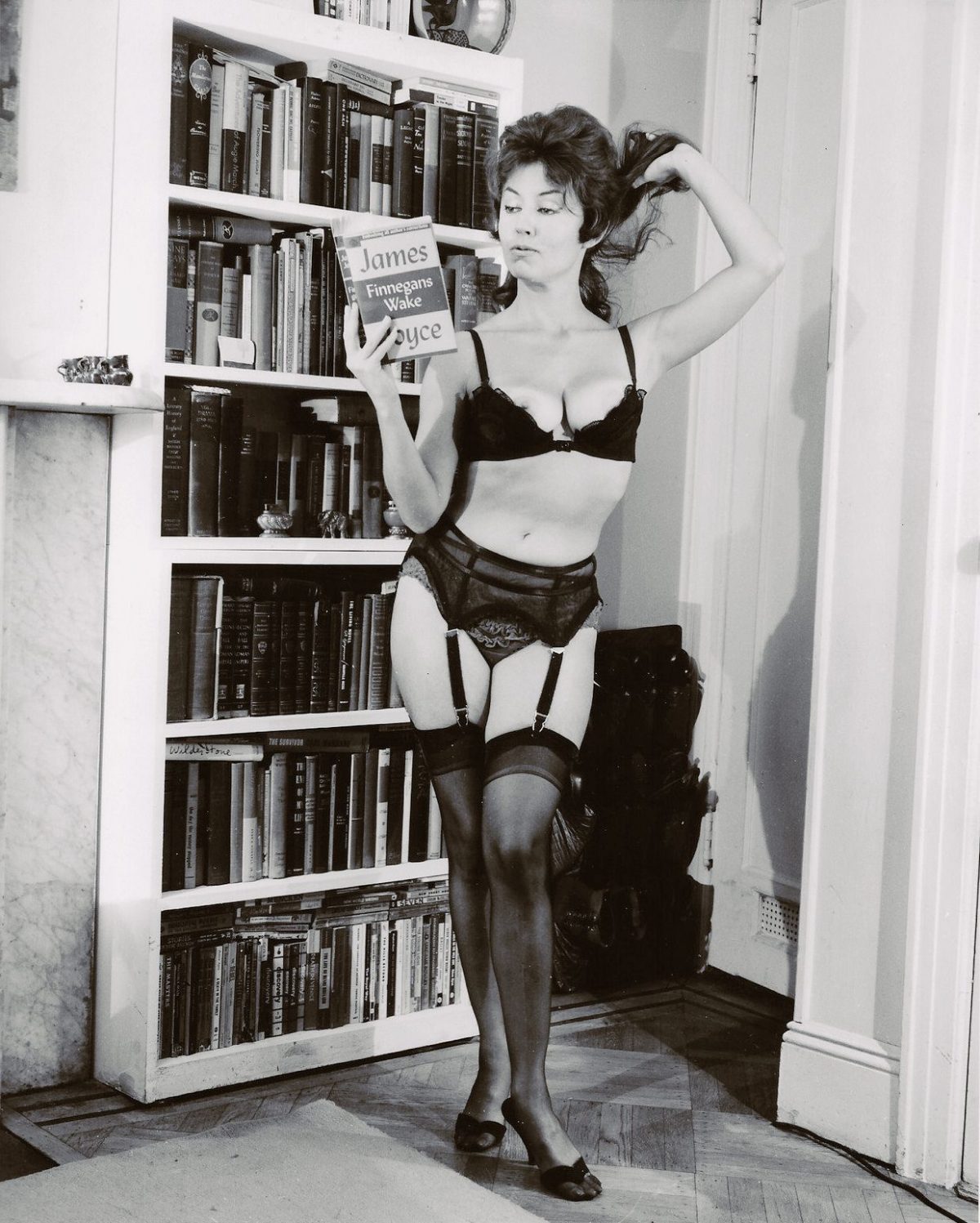 Most of her admirers were married, however, and she did not delude herself that their intentions were honourable. Nor did their wives. After Norman Mailer made a play for her at a party, his wife Adele (whom he later stabbed almost to death during an argument) drunkenly stripped off and challenged her to a fight.
– The Times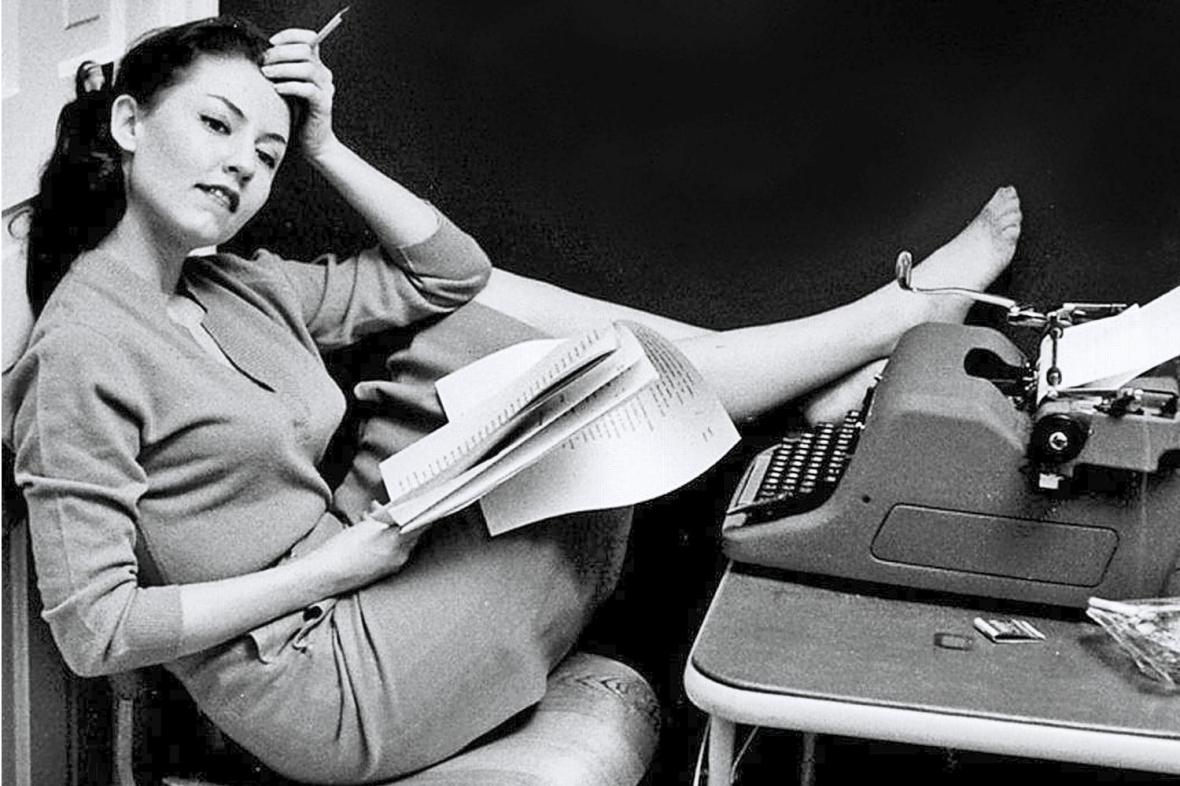 "This Jimmy boy looked like an adolescent, like my kid brother, with surprising maturity and great swaths of infantile petulance."
– Alice Denham on James Dean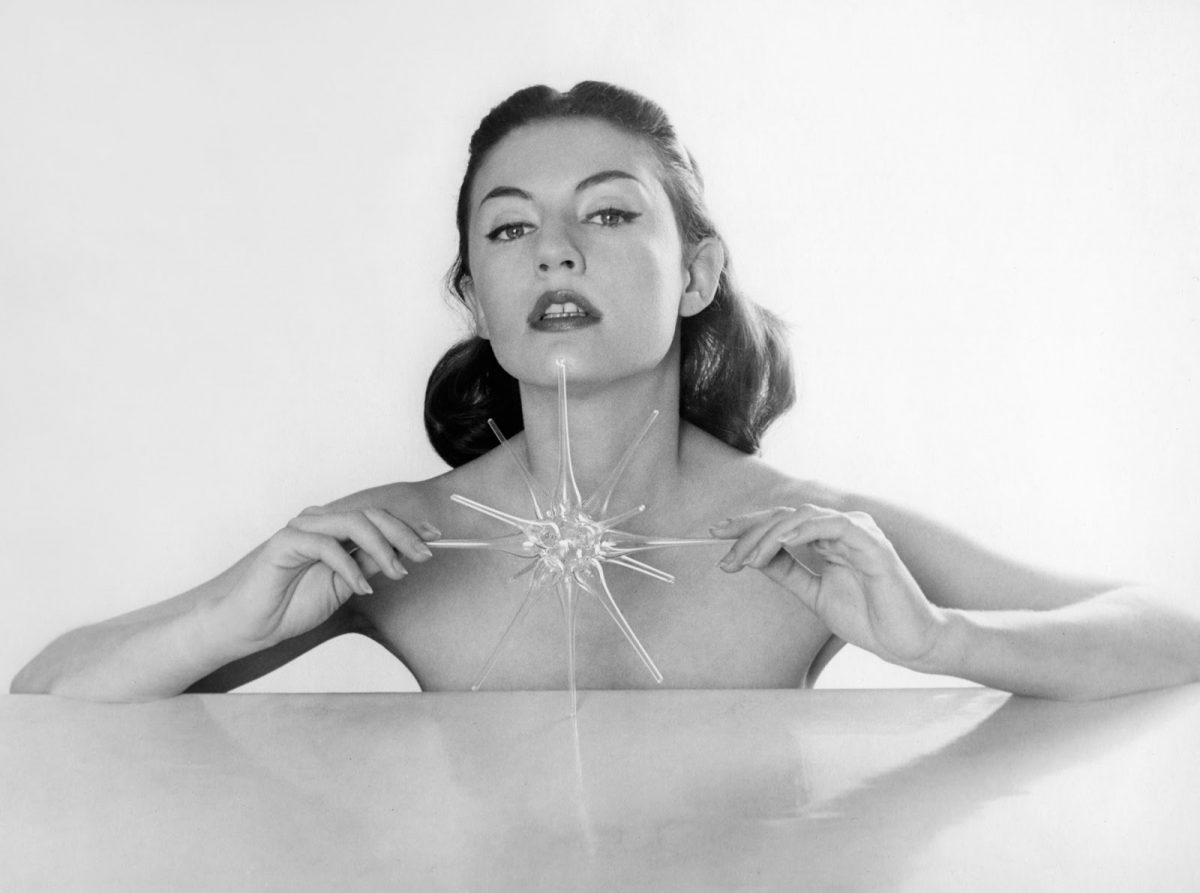 "As a proper Southern girl, I was bred to be good at men. I was, too."
– Alice Denham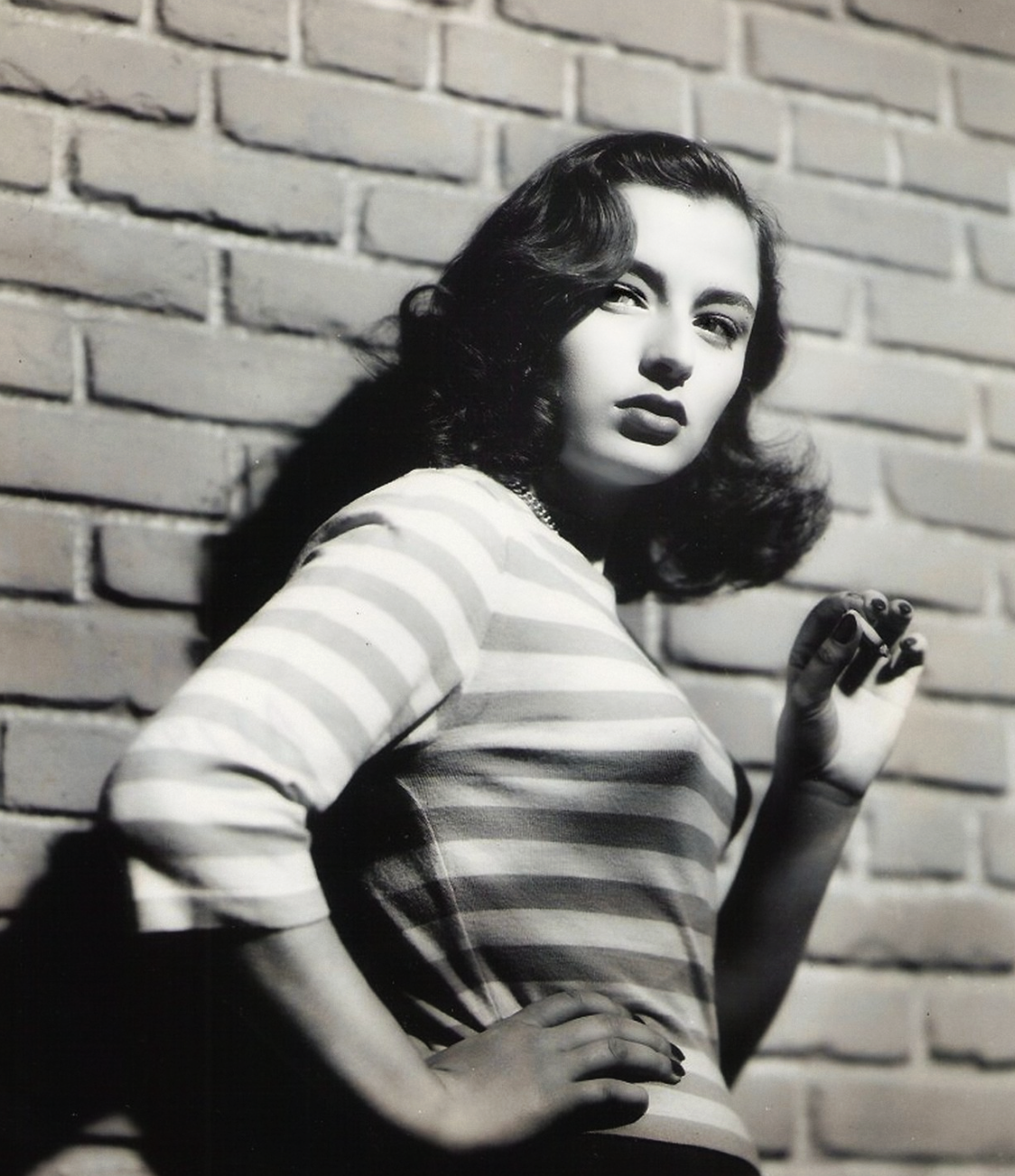 But the writing wasn't her day job. Alice posed for camera clubs (a la Weegee and Bettie Page) and photo shoots for magazine and record covers. The NY Times notes: "For a spread in True Adventures magazine, Girl Gun Runners of Saigon, she posed as four different Vietnamese women holding an array of weapons as they took position on a ridge."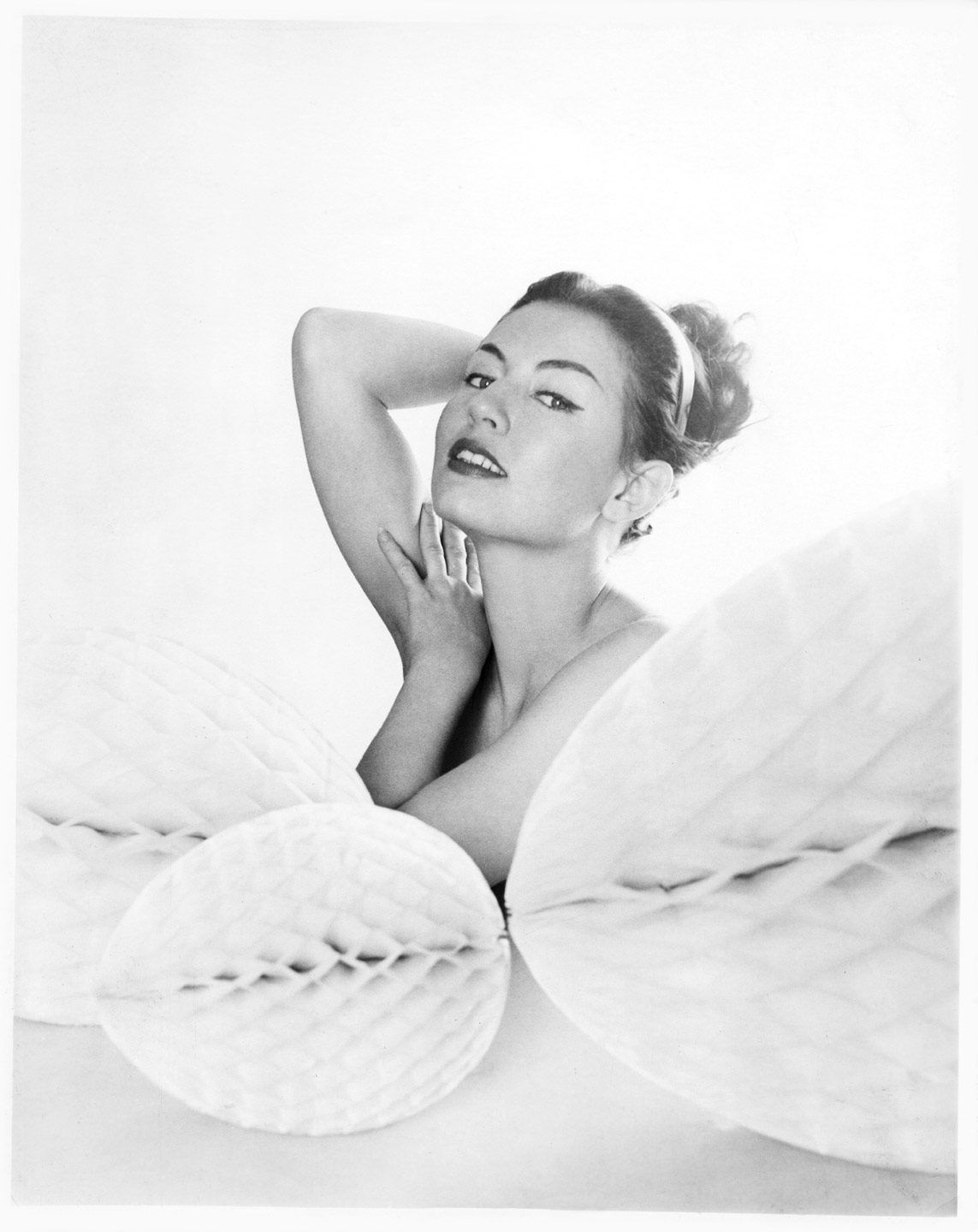 In 1955, editor Vance Bourjaily (September 17, 1922 – August 31, 2010), published The Deal in issue 5 of Discovery magazine (1953-1955), a title publishers Pocket Books billed as "a challenging new periodical devoted to outstanding short stories, poems and essays by some of today's most talented writers. All the selections are published here for the first time." The likes of Norman Mailer, Saul Bellow, William Styron and mostly male writers very much part of the scene in Greenwich Village, like Milton Klonsky and Anatole Broyard all featured in the 270-page periodical. Discovery's editors rejected "the cynical portrait of the American reader as a juvenile oaf… the timorous assumptions that pressure groups can put an honest magazine out of business… the kind of practicality which dictates that the contents of a large-circulation magazine must be inoffensively general." Discovery rejected "the accumulated experience of a magazine-publishing trade." It ran for just six issues.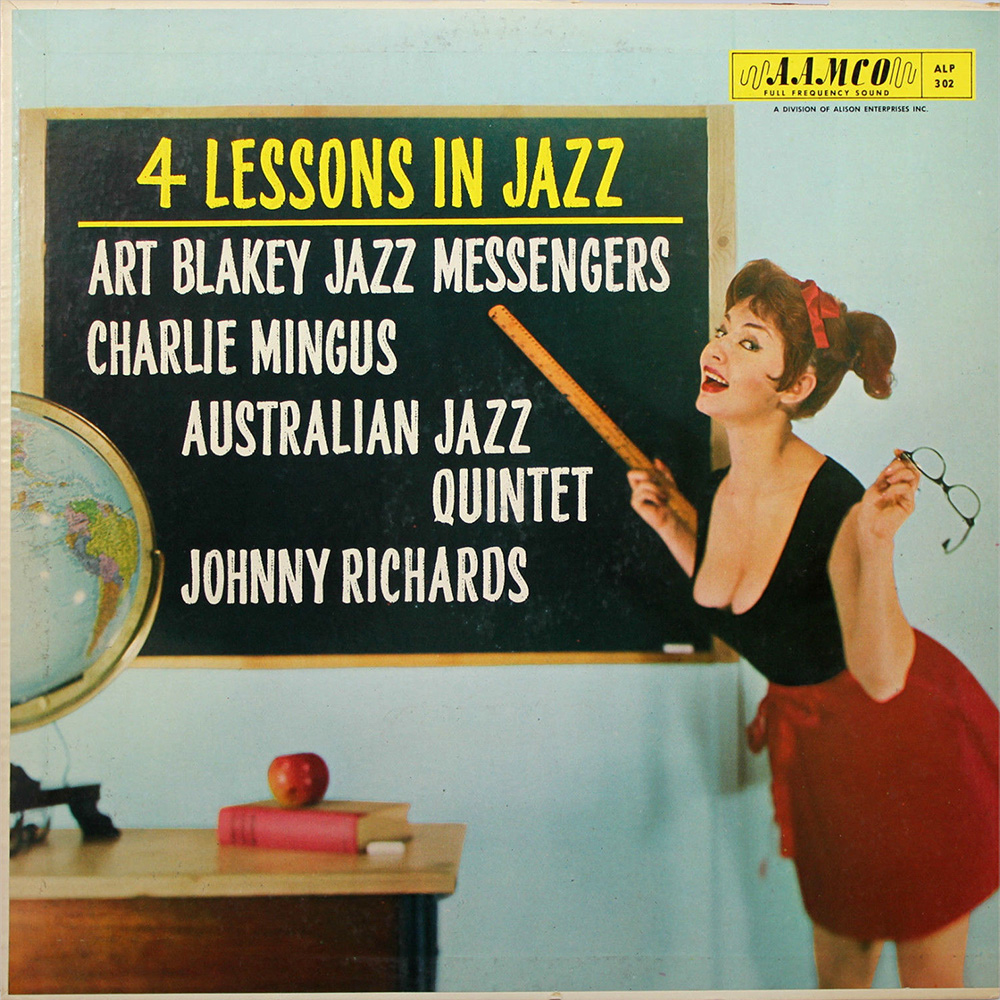 "Sexual friendships taught me politics, race, class, countries, temperaments, occupations, all useful for a novelist. But that wasn't my motive."
– Alice Denham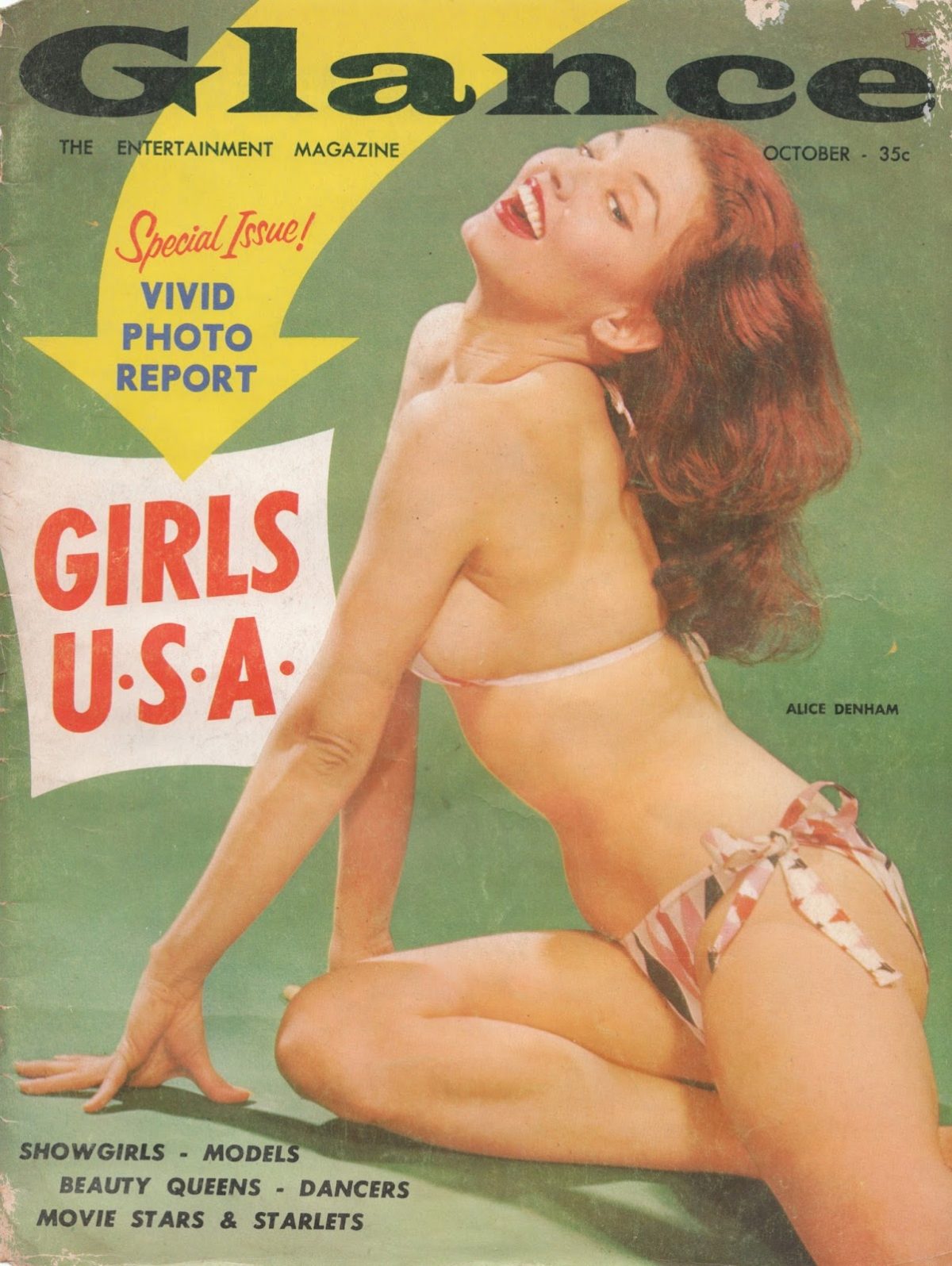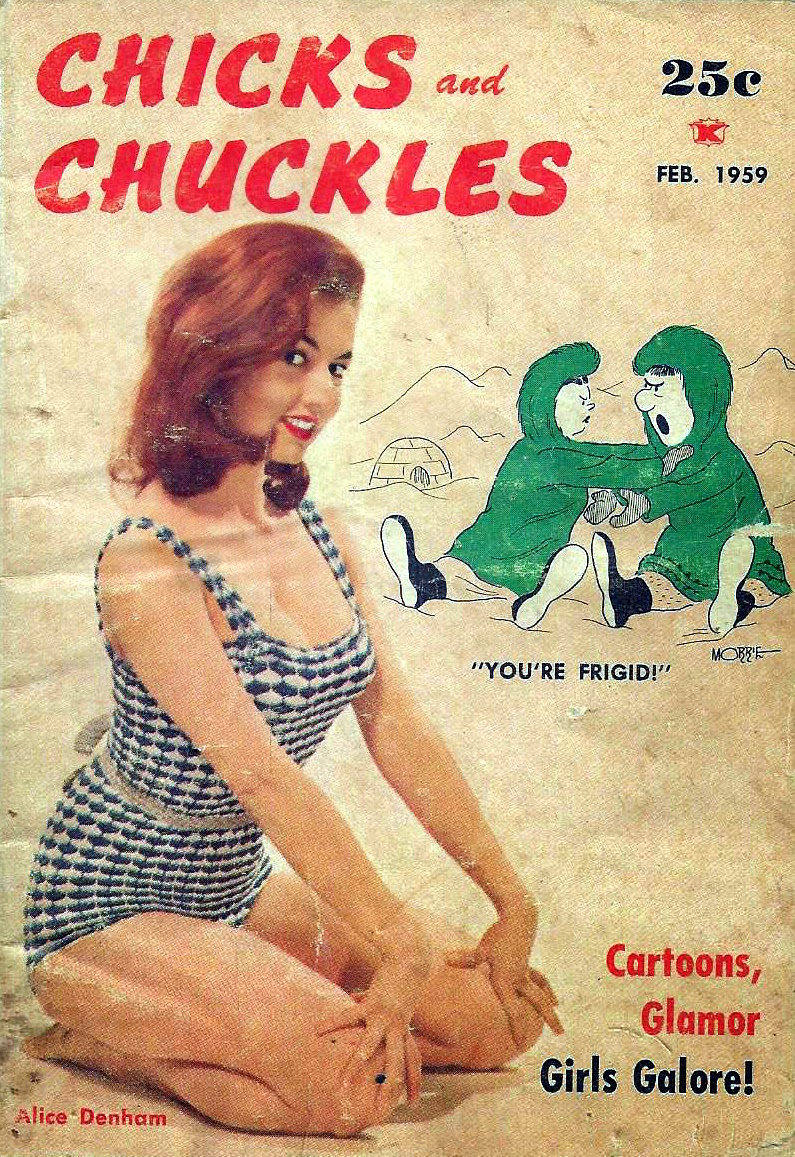 Alice did some copywriting, mostly penning dust jacket copy for publishers, appeared in such movies as Olga's House of Shame and Olga's Girls (both 1964), She Should Have Stayed In Bed (1963) and a documentary on sleaze called Mondo Oscenità which naturally featured lots of sleazy clips (for research purposes), and was Miss Minute Maid in 1957 and 1958 and Miss High Fidelity in 1959.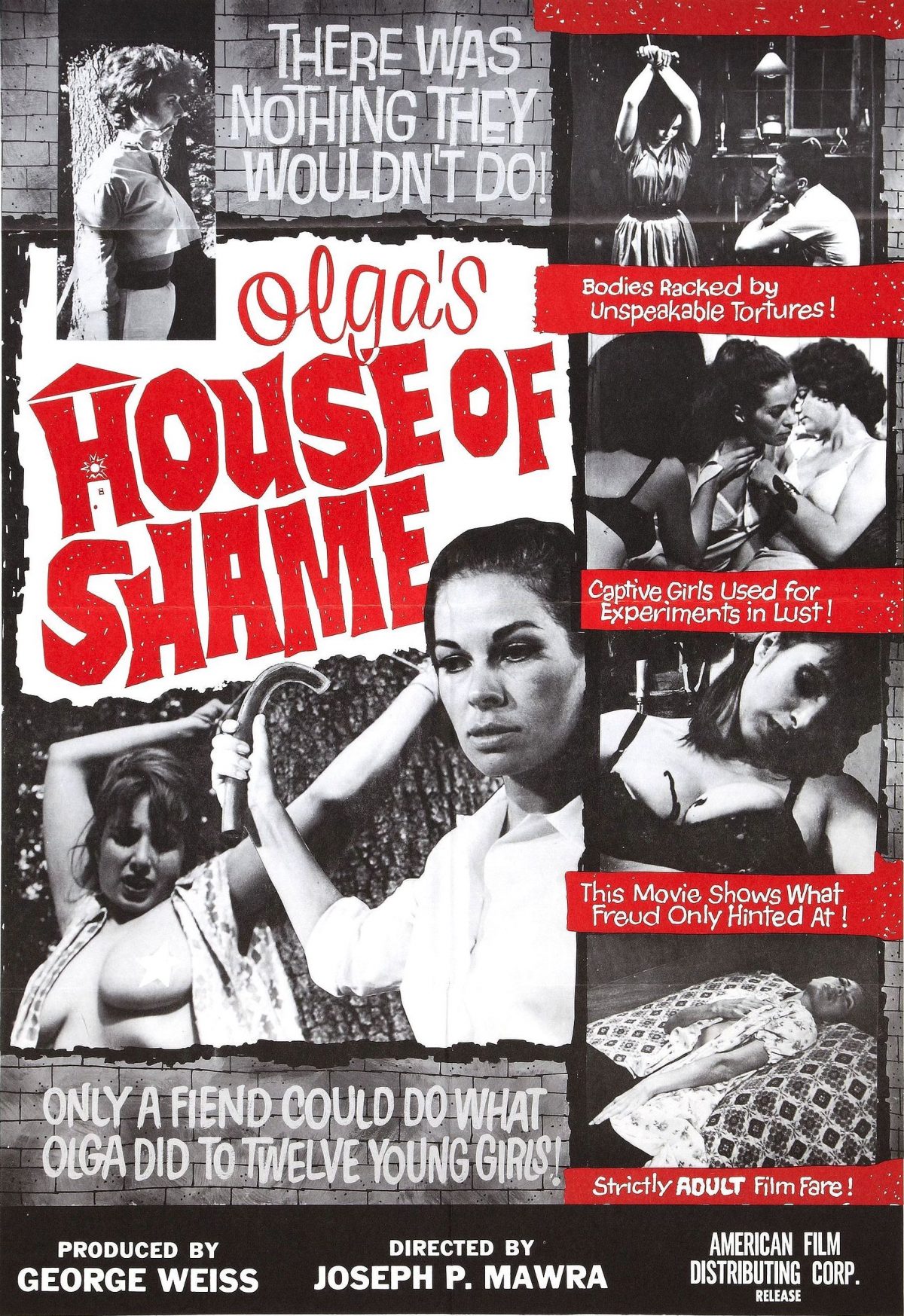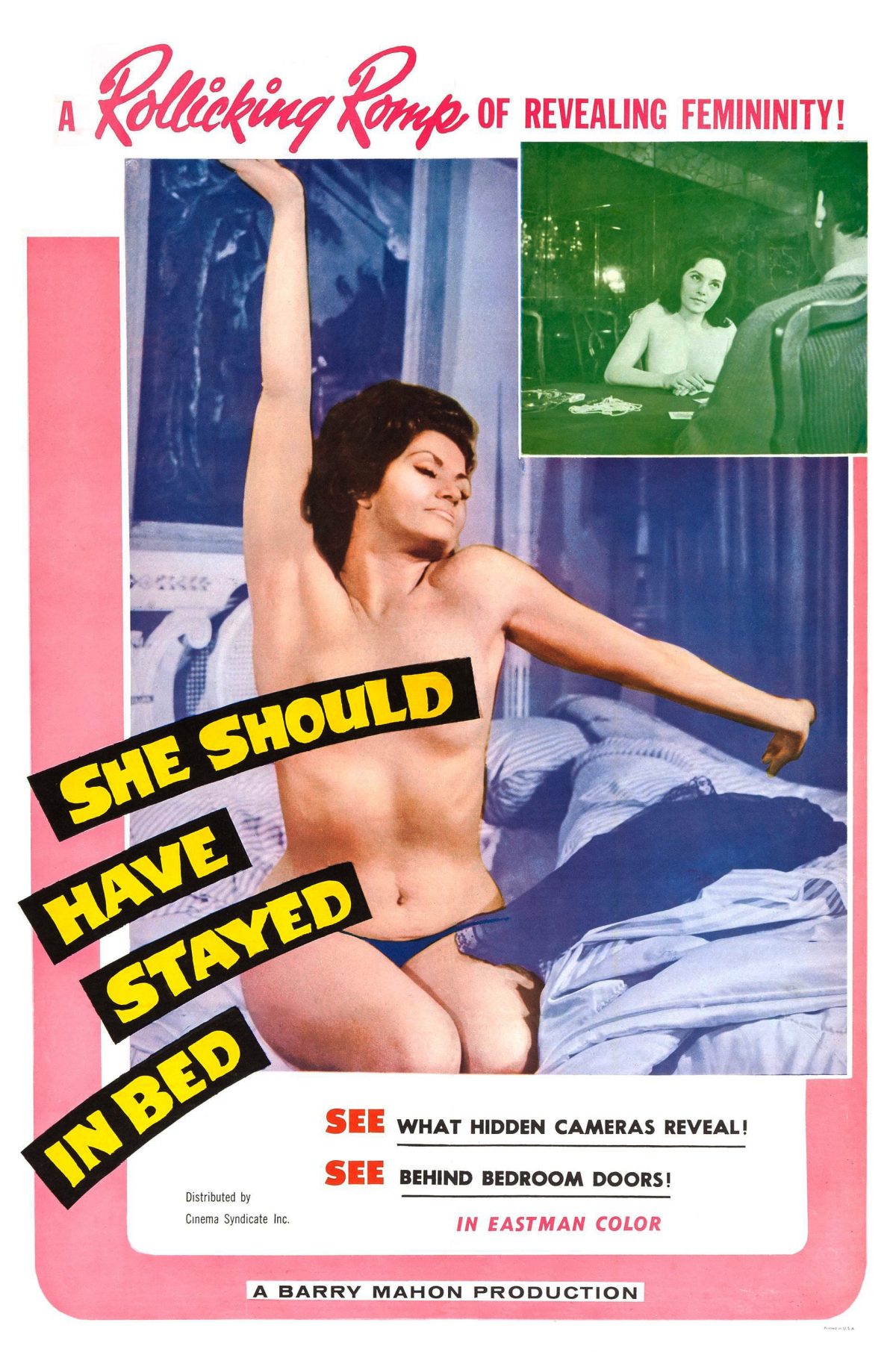 Her novel, "My Darling From the Lions," eventually came out in 1967, attracting little attention. She had asked her many writer friends to contribute a blurb. None did.

Ms. Denham later wrote the novel "Amo" (1974), about a feminist centerfold who has a fantasy life on another planet, and "Secrets of San Miguel" (2013), a tell-all chronicle of the expatriate artistic community in San Miguel de Allende, Mexico, which she visited for many years."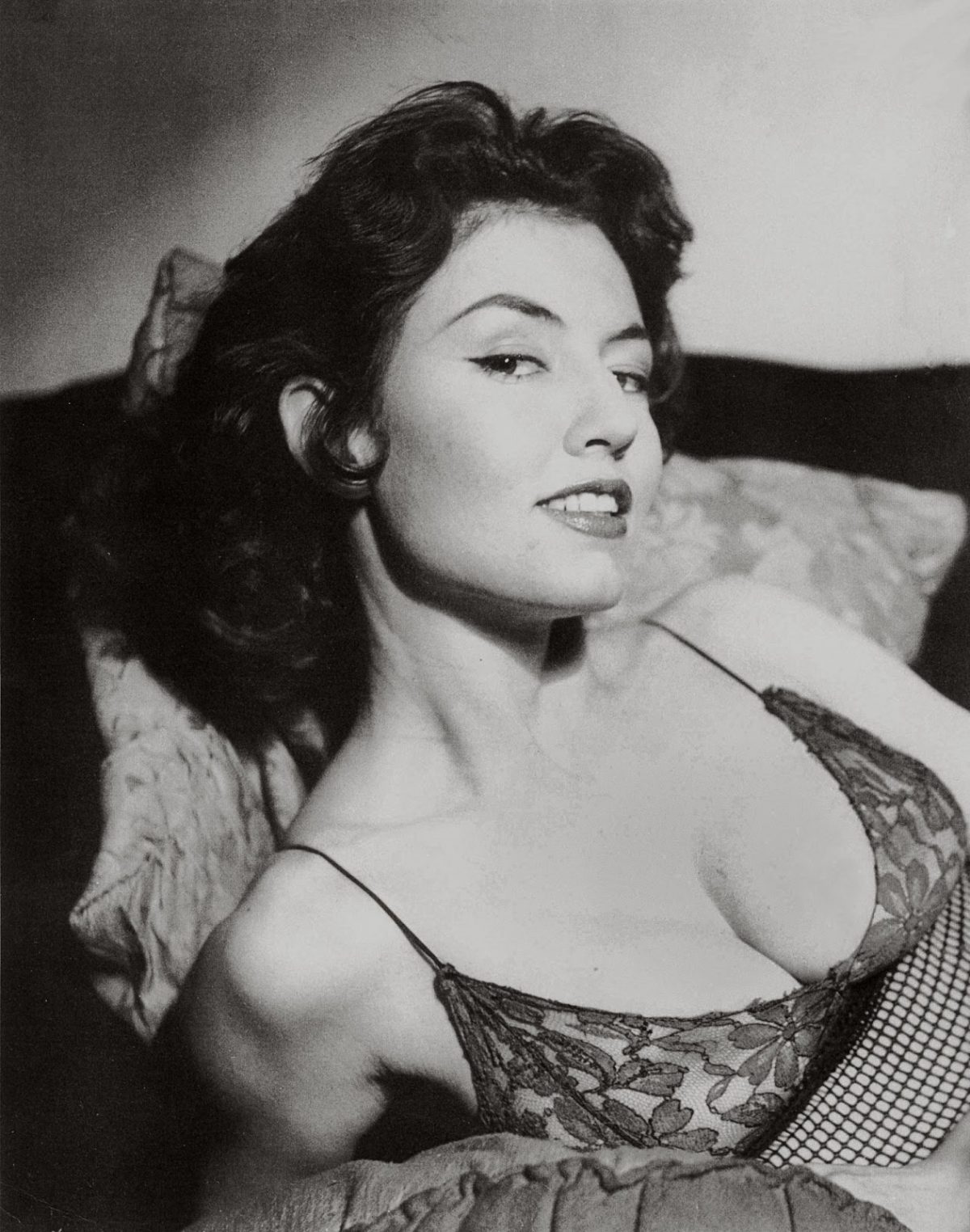 Alice Denham: January 21, 1927 – January 27, 2016.