ON October 31, 1973, The New York Dolls played at the Waldorf-Astoria's Grand Ballroom for Howard Stein's Halloween bash.
The band were on a self-styled World Tour, which really wasn't anything of the sort. Before the big Halloween show at the fancy hotel, the Dolls had played Buffalo's Kleinhan's venue. Lead guitarist Sylvain recalls what happened in New York Dolls: Too Much Too Soon:
"I thought eveything was going groovy on the tour until this one incident, but we were beginning to feel the pressure of being together every night. The stage had been dressed with a few carved pumpkins that were lit up from the inside with candles. There was one right in front of Jerry's beautiful pink drums. Johnny was little bit out of it, he'd got hold of some speed and he and David had a spat over it. It wasn't a particularly good night. Sometimes The Dolls has their moments, other times they didn't, but it was only their spirit that brought them down. The magic of being one unit, when we all wanted to play together as equals was when it gelled, but when we weren't feeling like that it affected the performance. Johnny had finally told David that he should cool it with his ego and he wanted the room to sing some songs. So they were already pissed off with each other any way when we went on stage. Johnny was facing Jerry. That whole night , as far as I can remember, he was playing to Jerry. Then he grabbed the pumpkin that was on the drum riser swung it round by the stem and threw it in the air, but he was still looking at Jerry. He really didn't know where he was throwing it. David was at the front, centre stage, looking at the audience and the worst fucking thing happened…the damn pumpkin landed on David's head and smashed all over him, all over his beautiful silk chemise while he was doing his 'Do you think you can make it with Frankenstein' thing. SPLATT!!
The New York concert was a hit. The New York Dolls would follow a costume contest. First prize was a night on the town with the band. Doors wer eschdueld to open at 11pm. At midnight they finally did. A mere two hours later, The Dolls appeared on stage. Over 2,000 fans were locked out. A lucky 1,000 punters who'd each paid $7.50 were inside.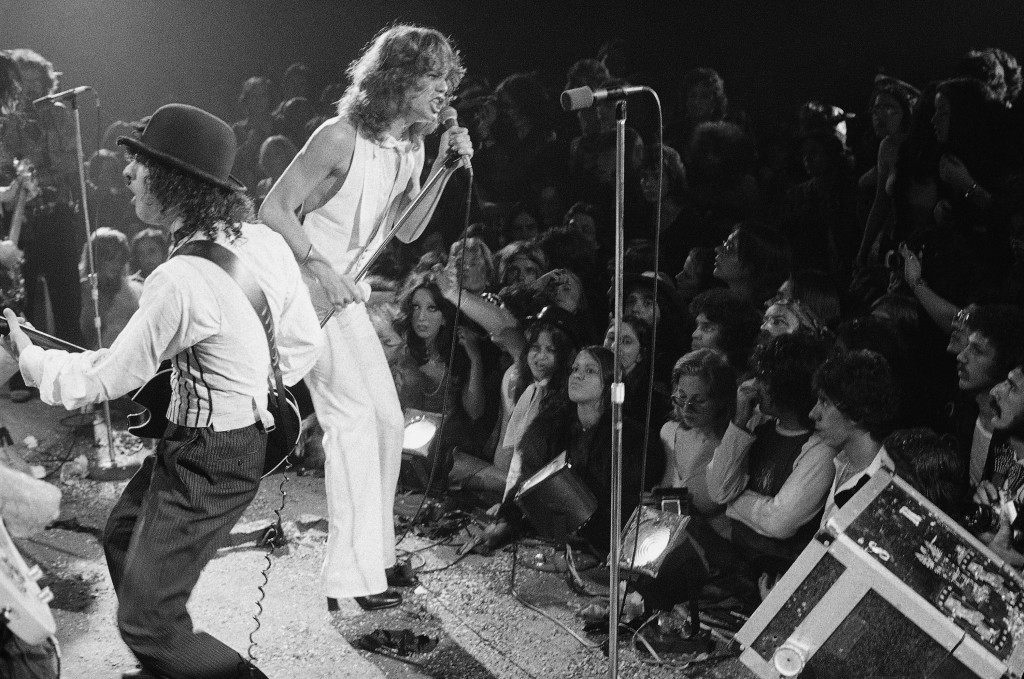 Binky Philips was there:
"Oh my God, the Waldorf-Astoria regret that gig! Hundreds of FREAKS strolling around the entire lobby area, blowing minds. The Dolls made us wait like an extra 90 minutes and then were hilariously drunk. They were totally awful, but, looked great. It made sense somehow." .