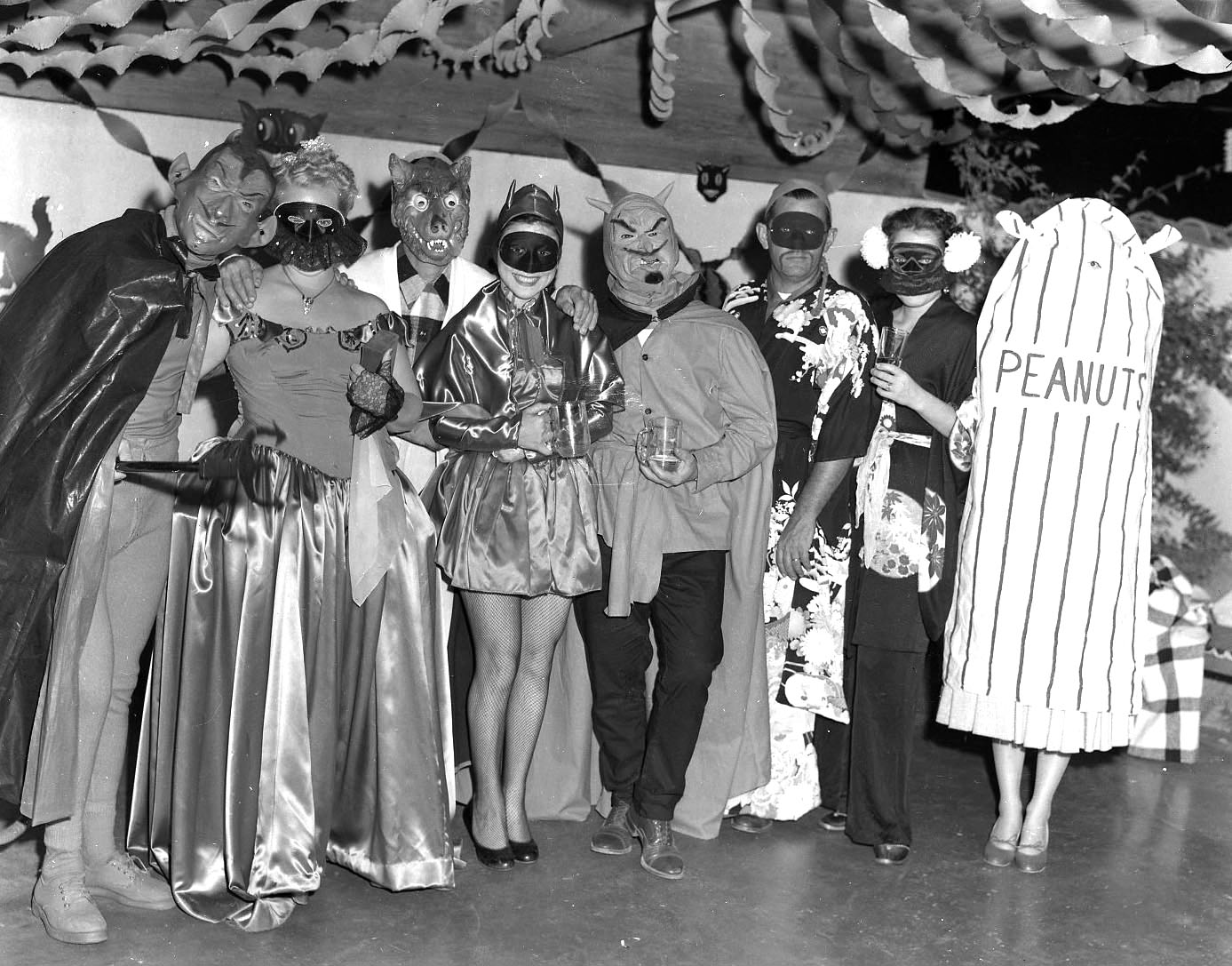 Let's dust off a stack of 20 old found photographs featuring Halloween celebrations. From awkward office festivities to Hallow's Eve dances, from barroom bashes to neighborhood costume parties, we're taking a look at how adults celebrated the holiday in decades past.  Enjoy.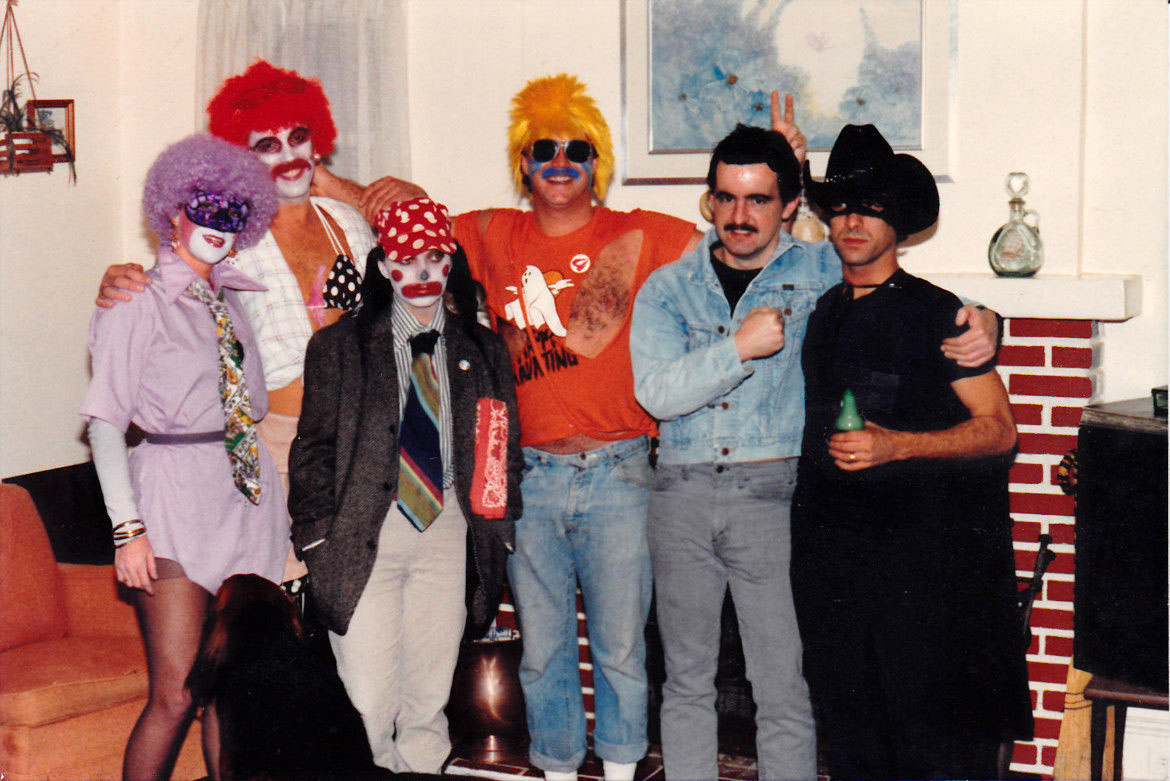 Nowadays, we have aisles upon aisles of costumes-in-a-bag to choose from; whereas, back in the 1980s adults had to scrounge up something on their own… and it showed.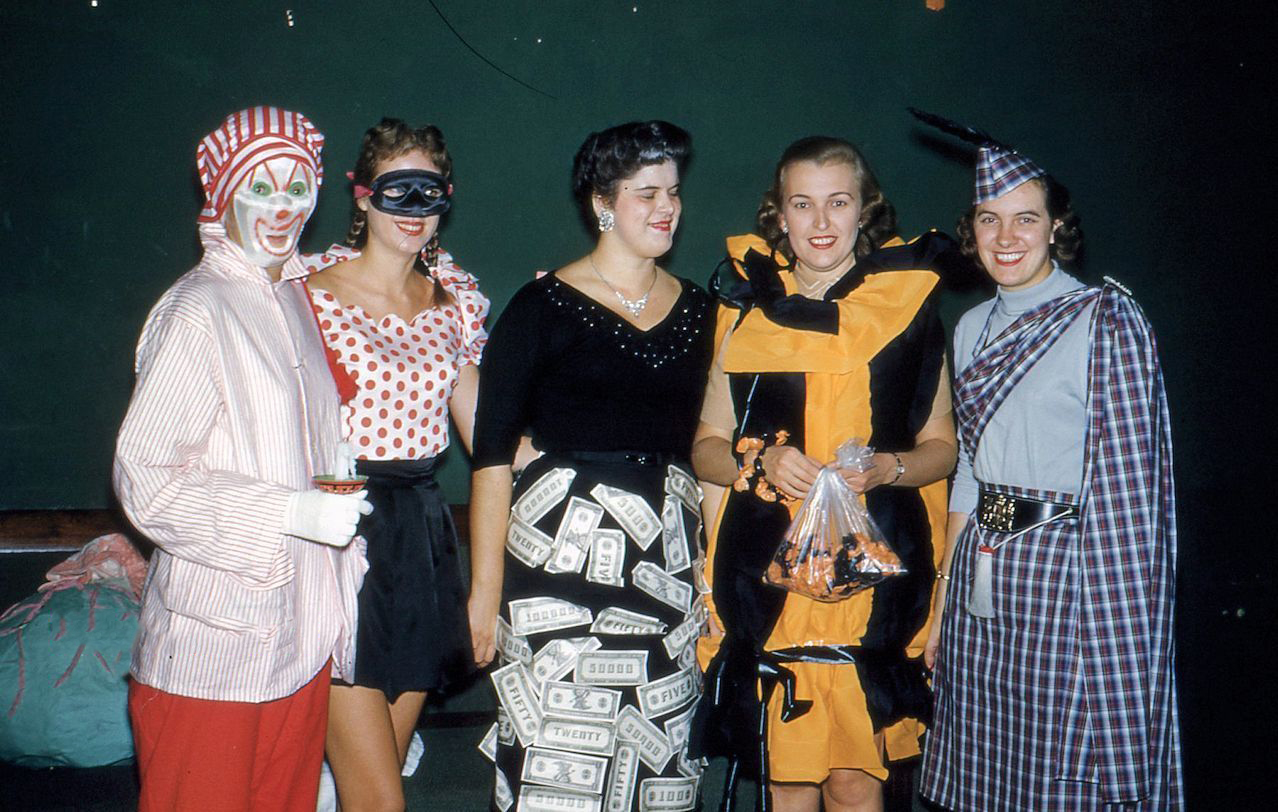 Anyone want to speculate on the costume featuring fake money stuck to her dress?  I'm sure there's a logical explanation, but I can't think straight as I'm distracted by that horrific clown.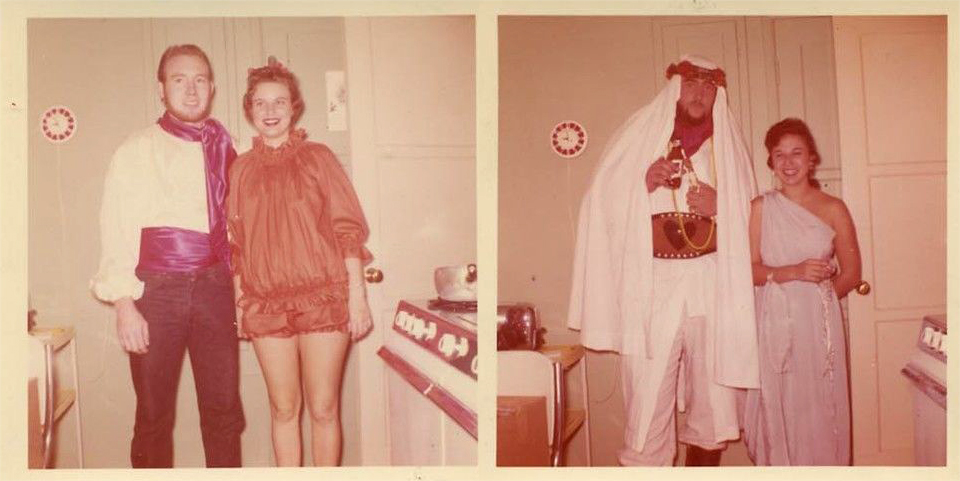 It looks like the sheikh has brought his own hookah to the party.   That may come in handy.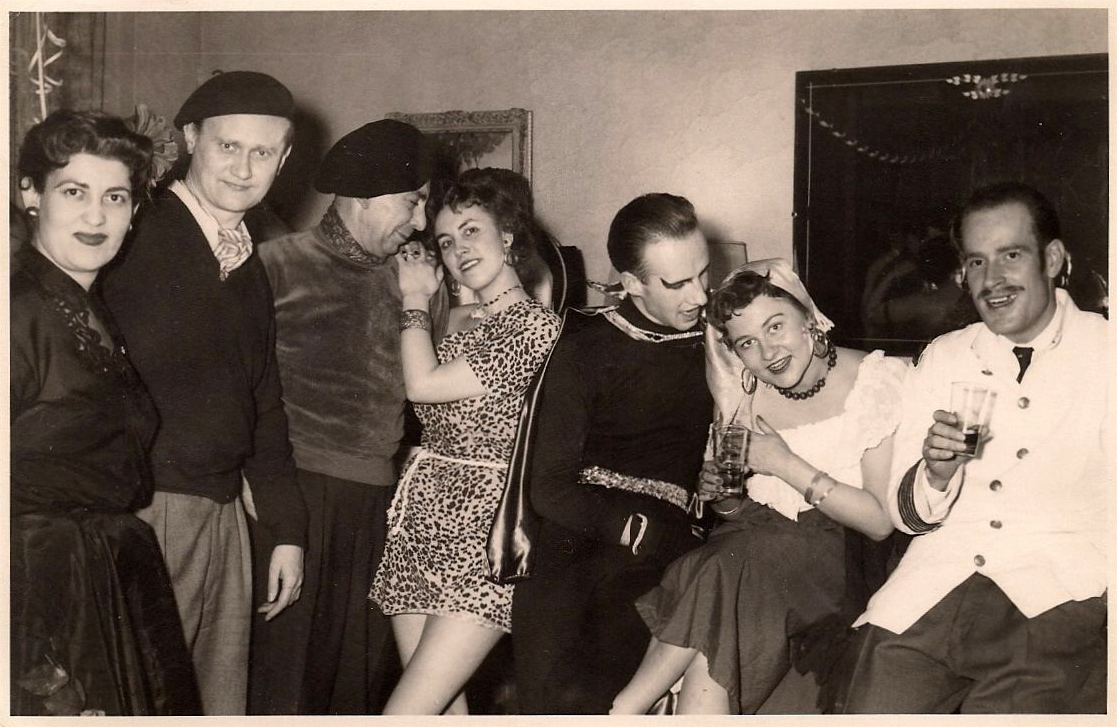 Looks like the guy on the left has gone as John Waters to this Halloween party.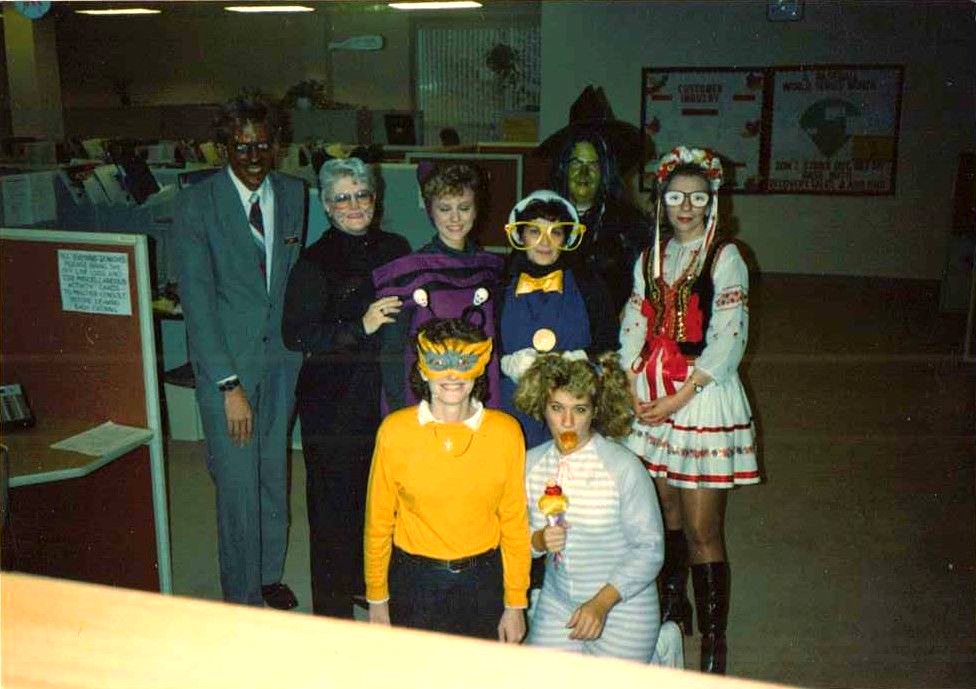 The zaniness never stops at this office Halloween party.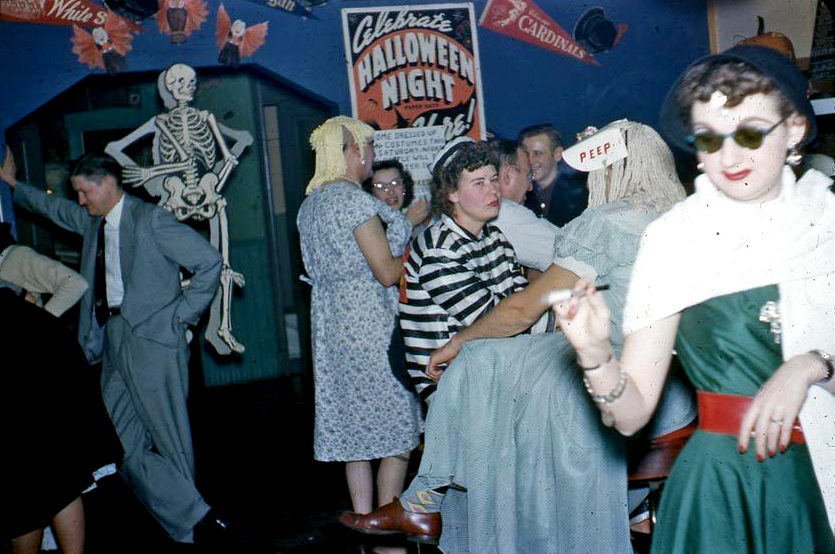 You'll notice from the found photographs of parties from the 1950s, the costumes were much different than in later decades – usually very cheap, rarely horror themed, and almost never risque.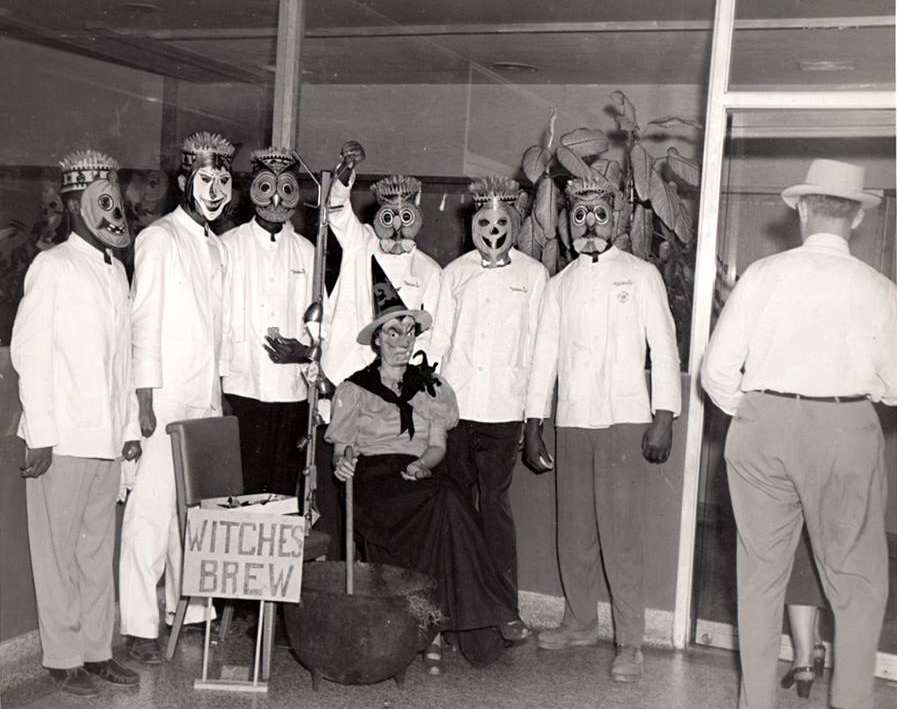 A slightly unnerving entrance to a mid-century Halloween celebration.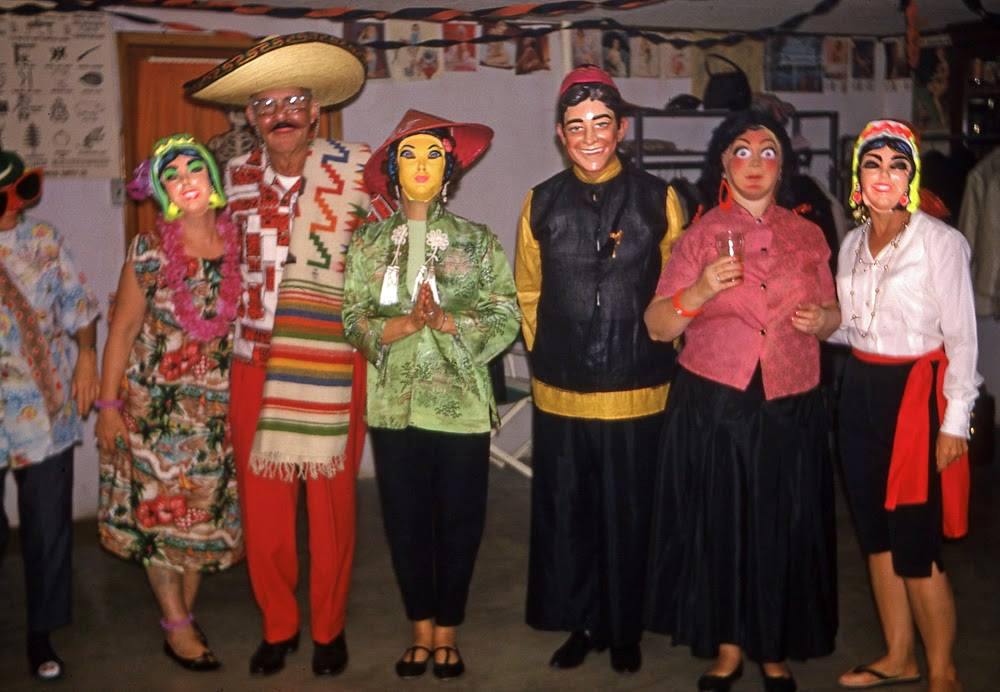 A lot of Halloween costumes from decades past would be deemed insensitive and politically incorrect today.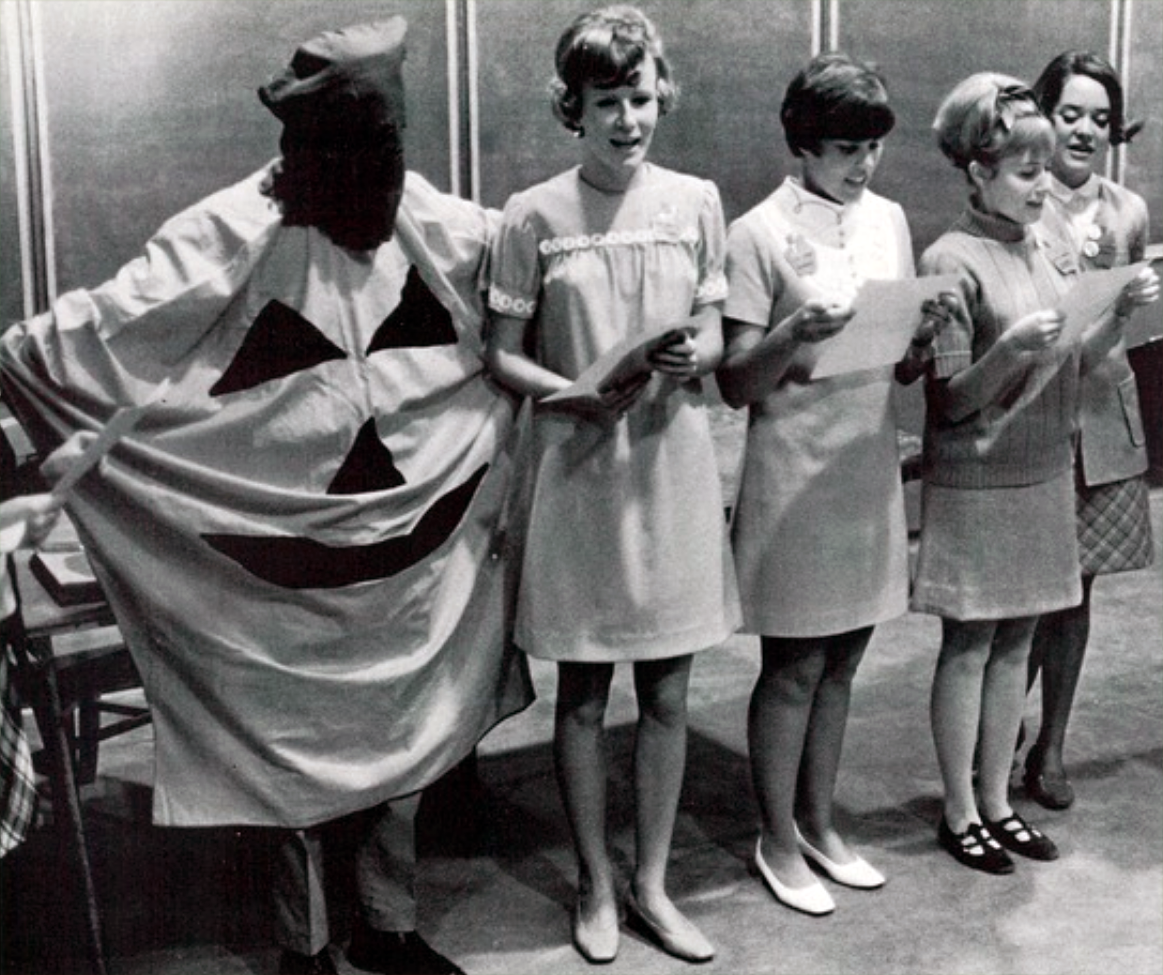 Performing "It's the Great Pumpkin, Charlie Brown" in 1969 (the story was only 3 years old at this time).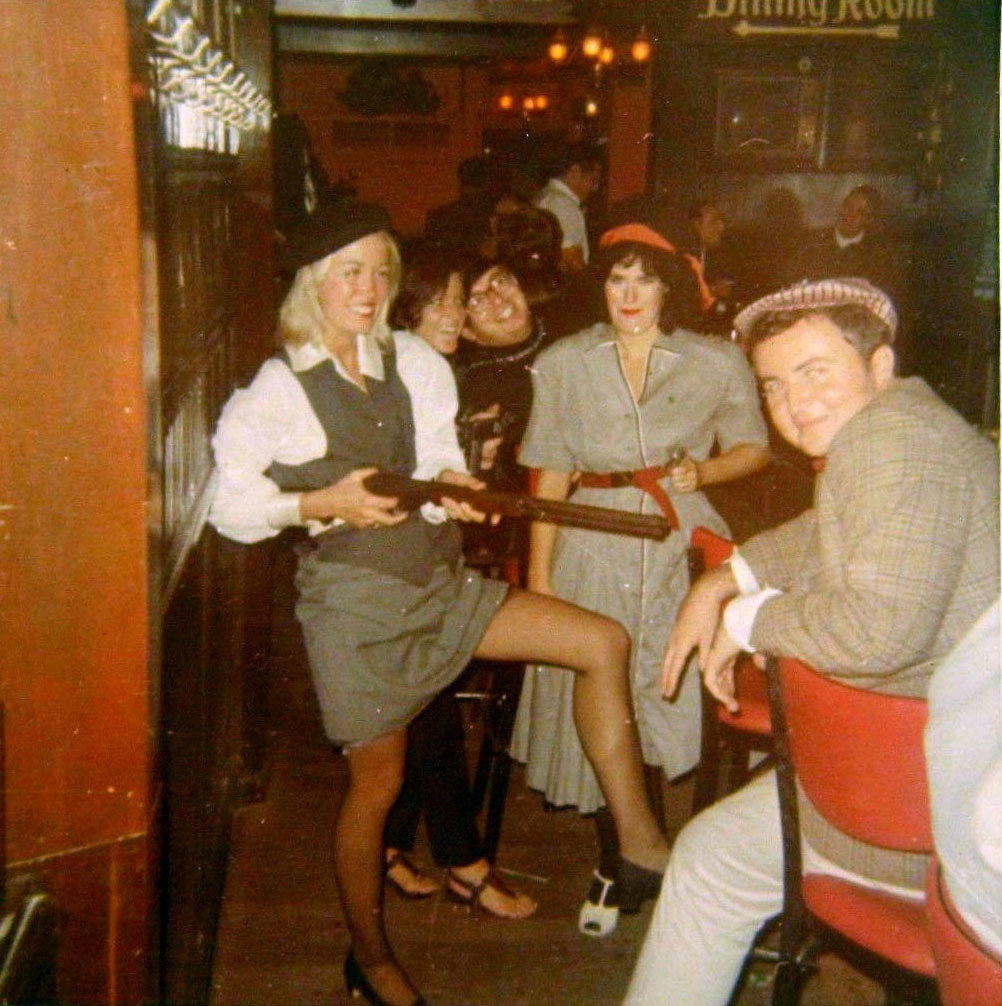 Hey, watch where you're pointing that thing!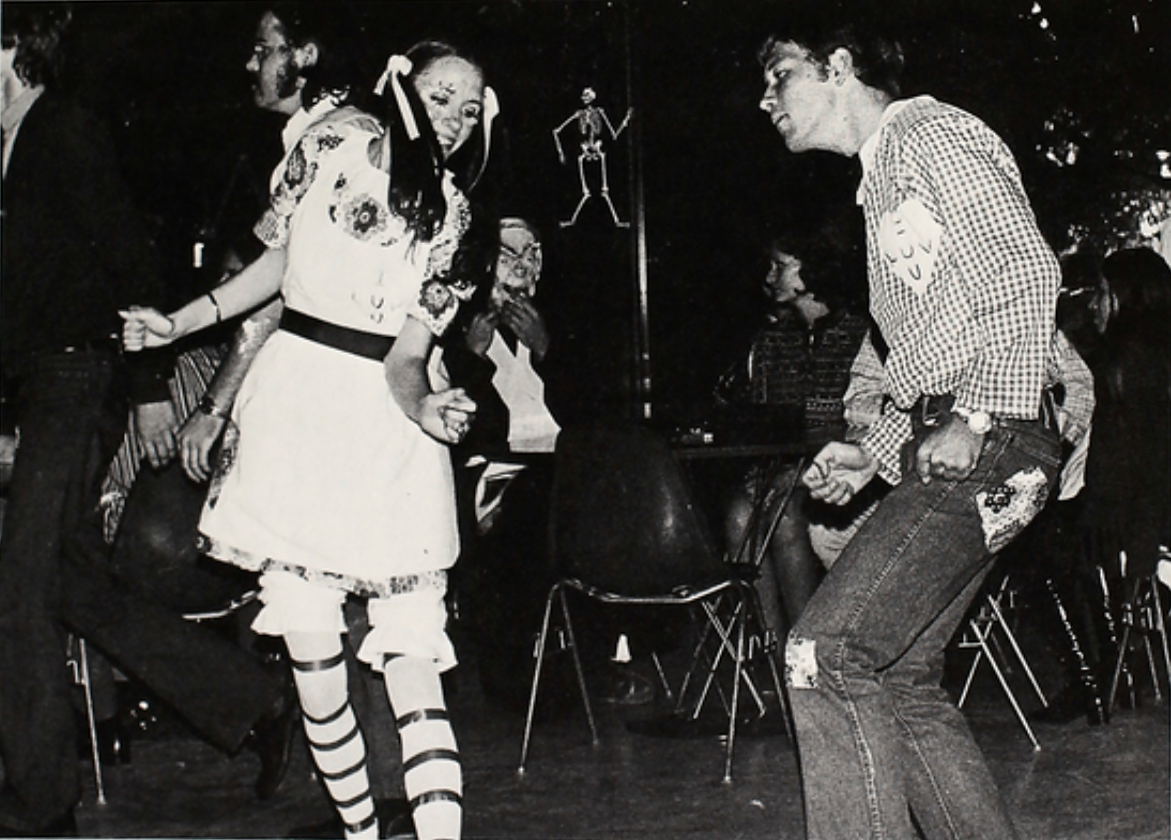 Houston Texas 1972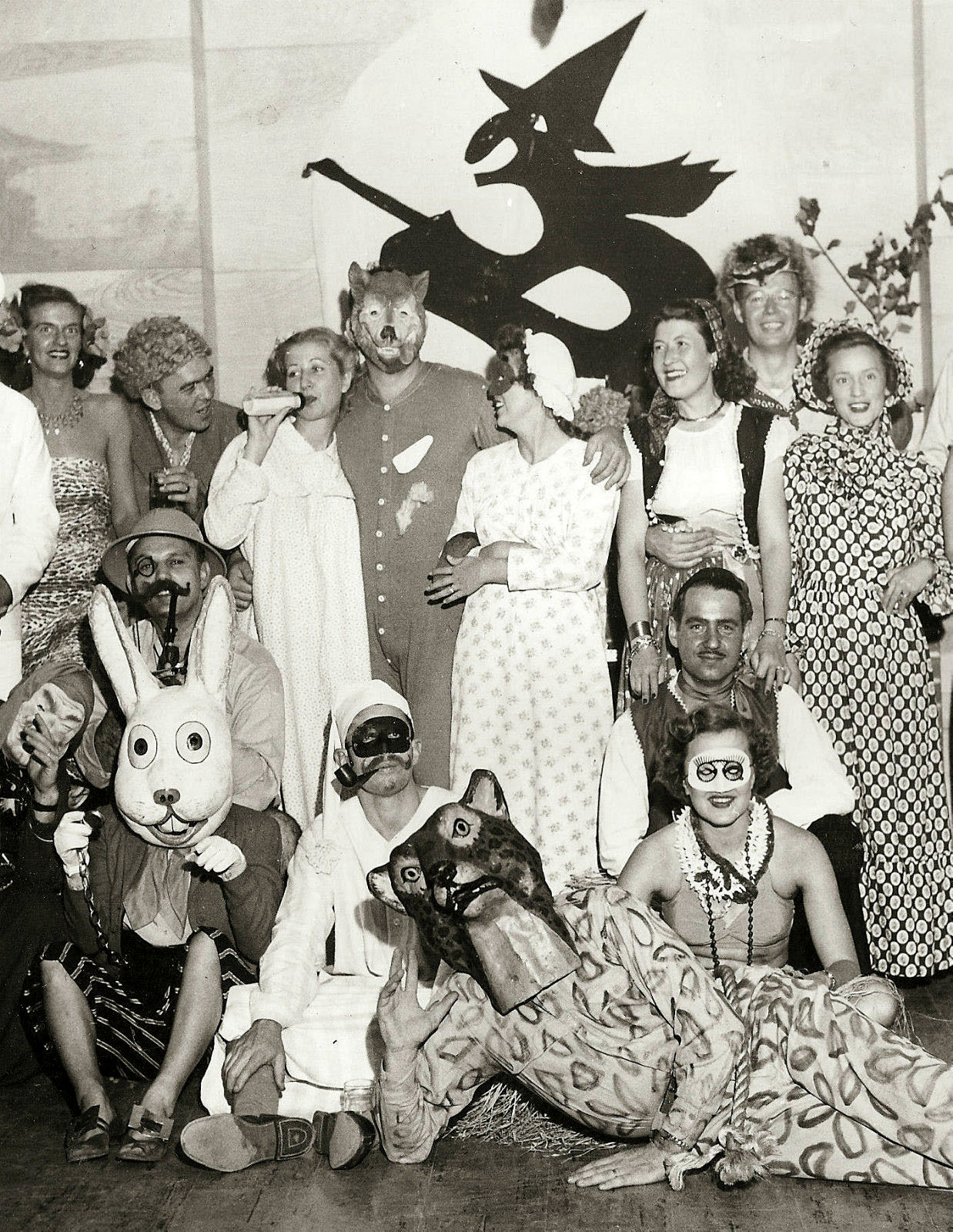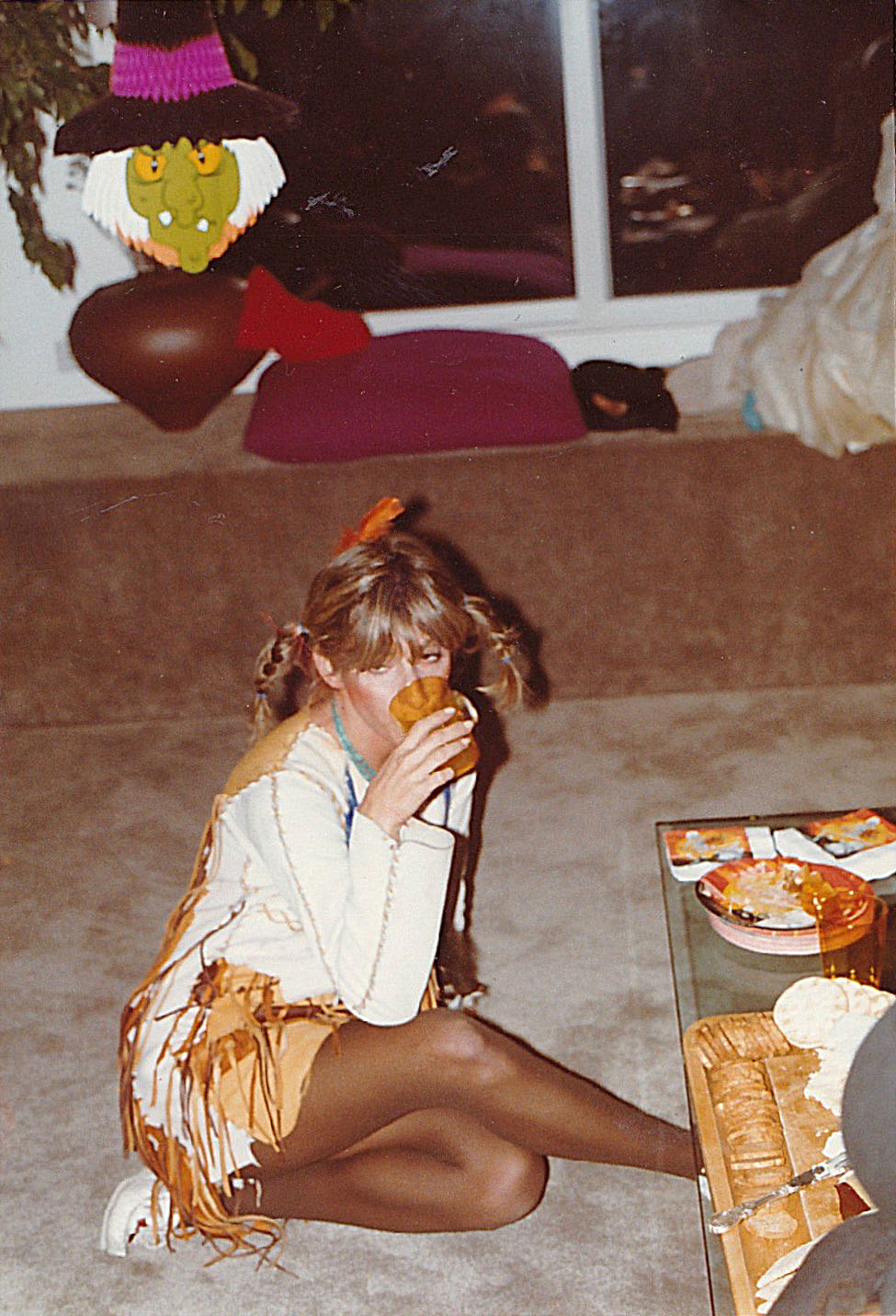 This squaw looks as though she's had too much fire water.  (Again, the "cultural appropriation" would be a problem today.)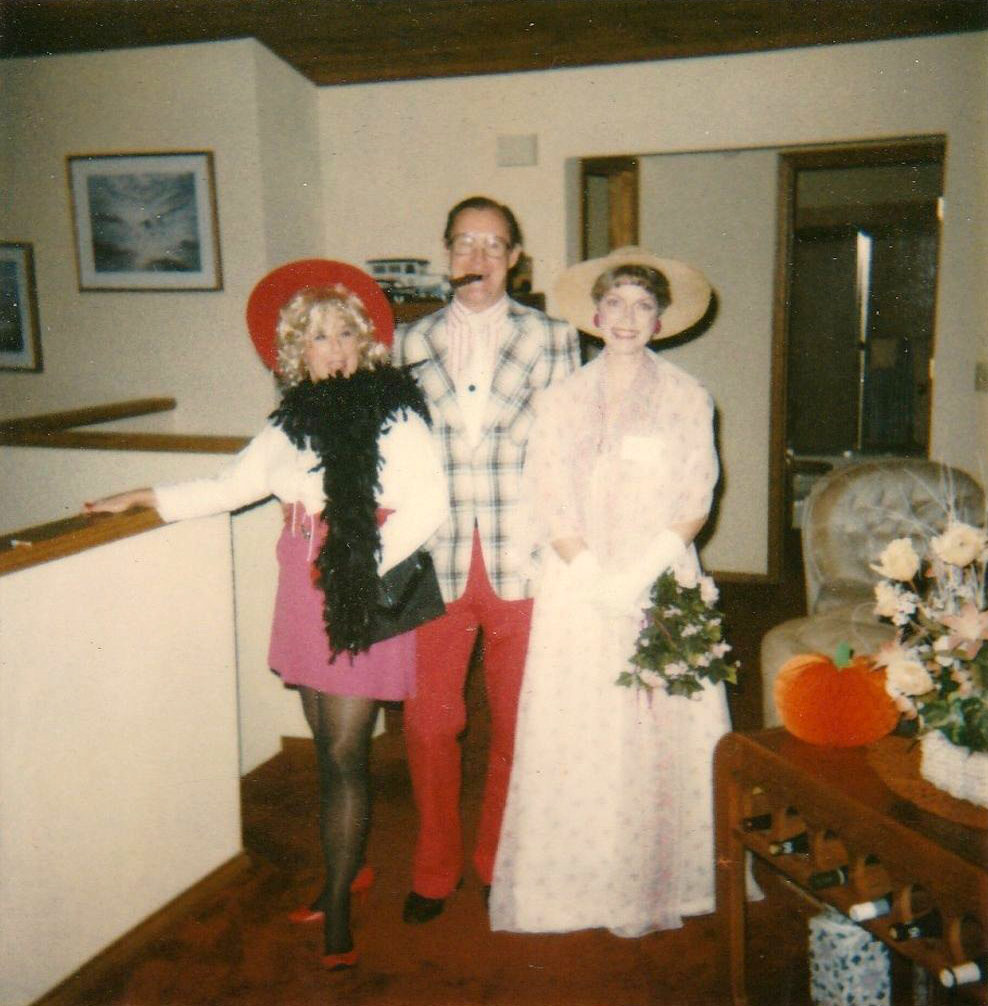 At the old-school Halloween office party, the boss is king.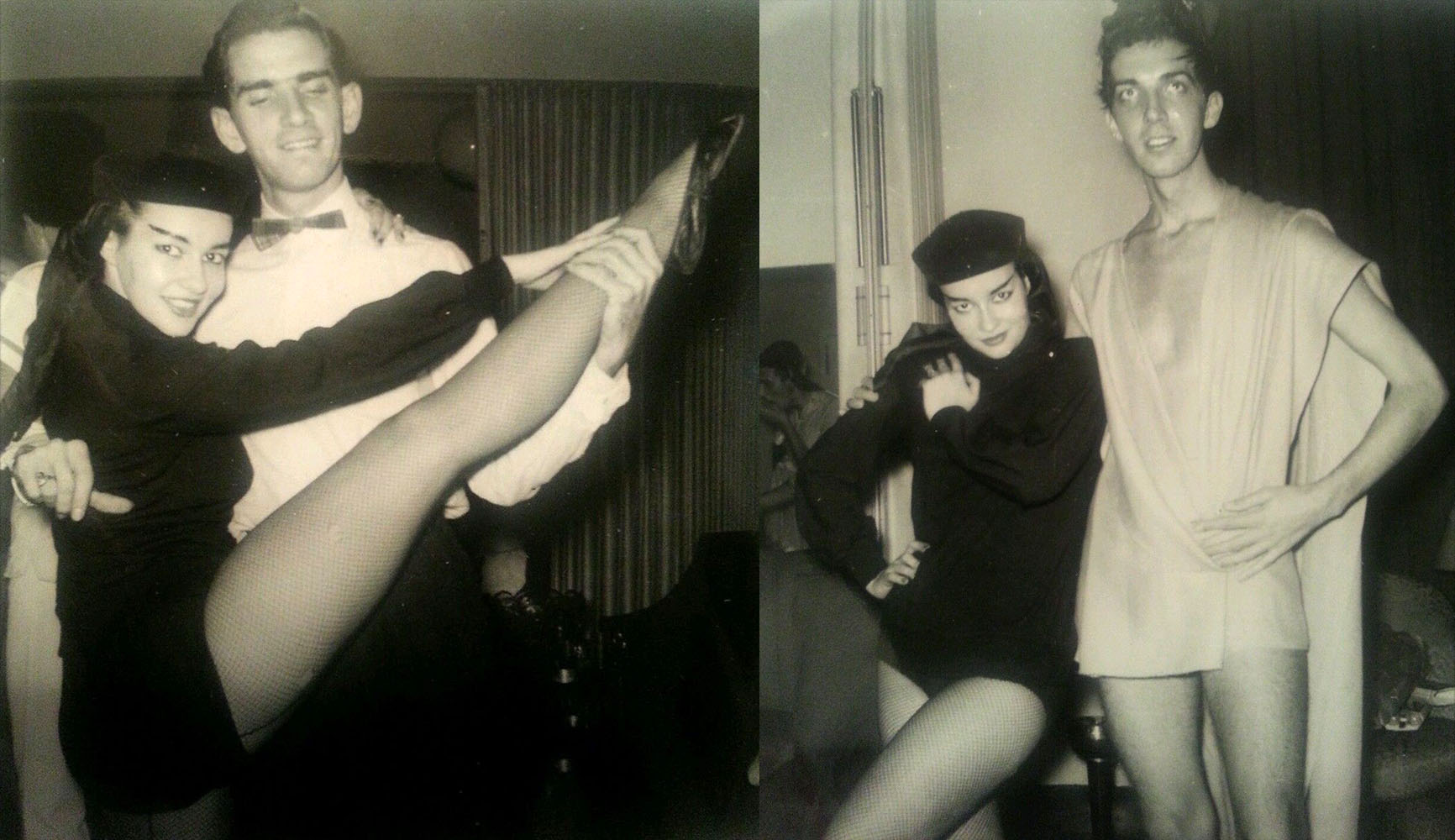 No idea who this found photo cat-girl is, but she clearly made the most of this Halloween gathering.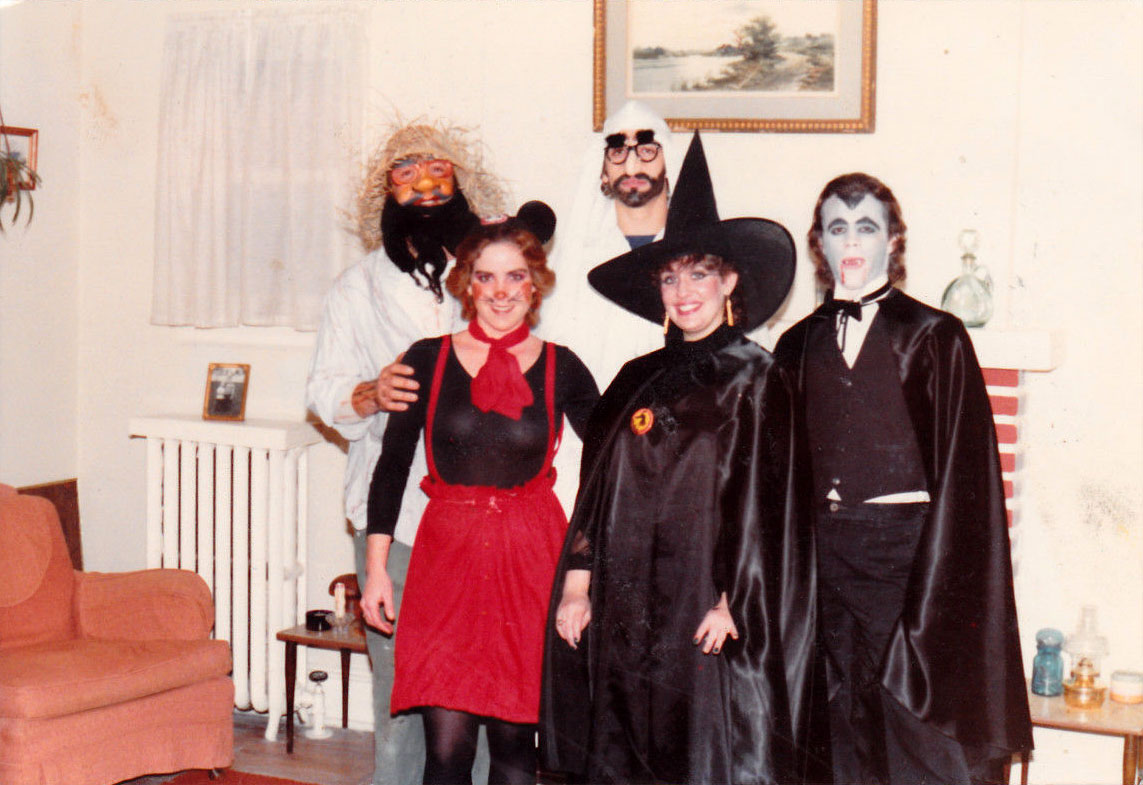 I wonder if anyone ever explained to Minnie Mouse why she attracted so much attention at the Halloween party.  She'd never felt so popular before.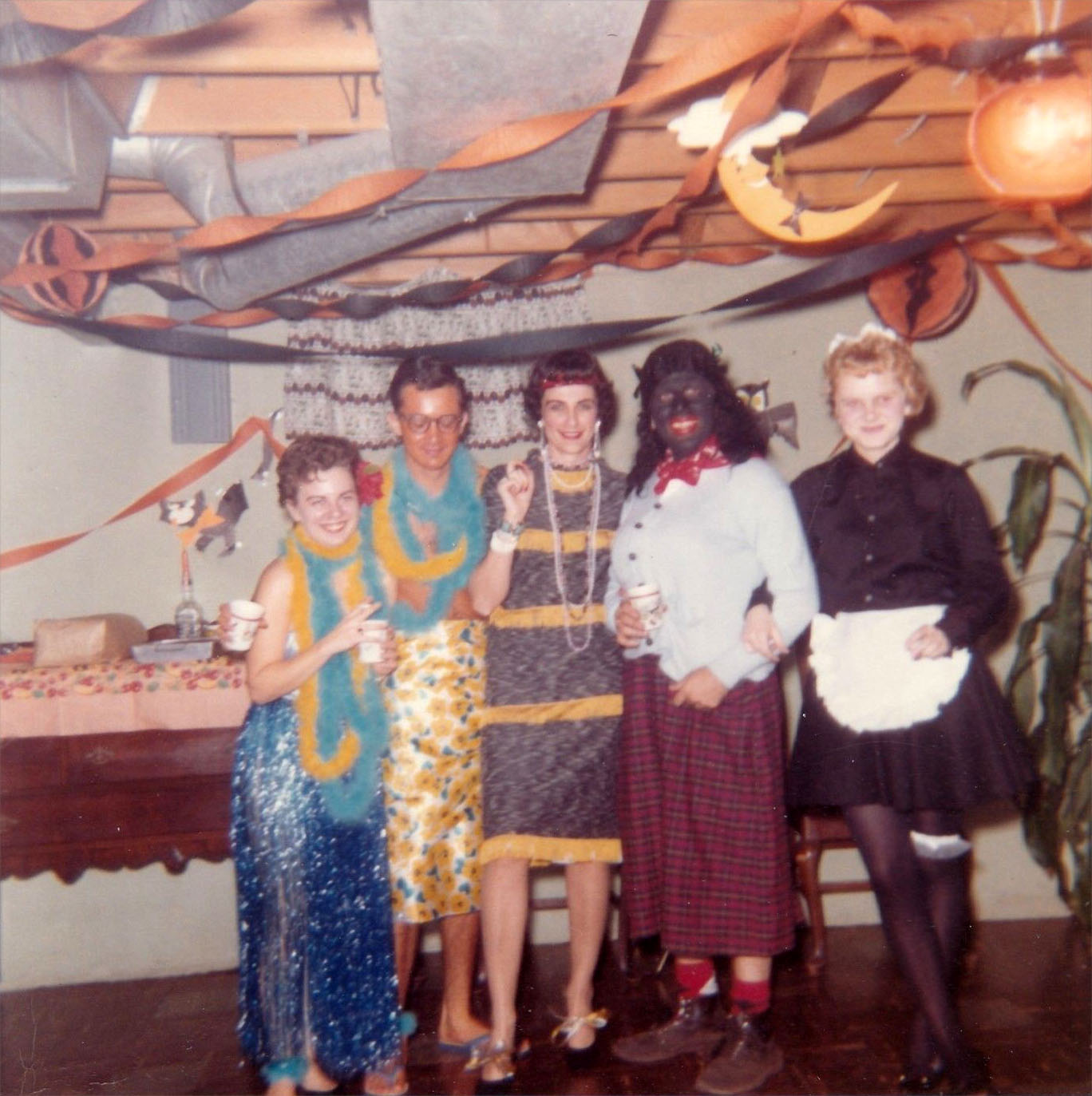 Remember what I said about these costumes not being appropriate?  Yeah, this would be a problem today.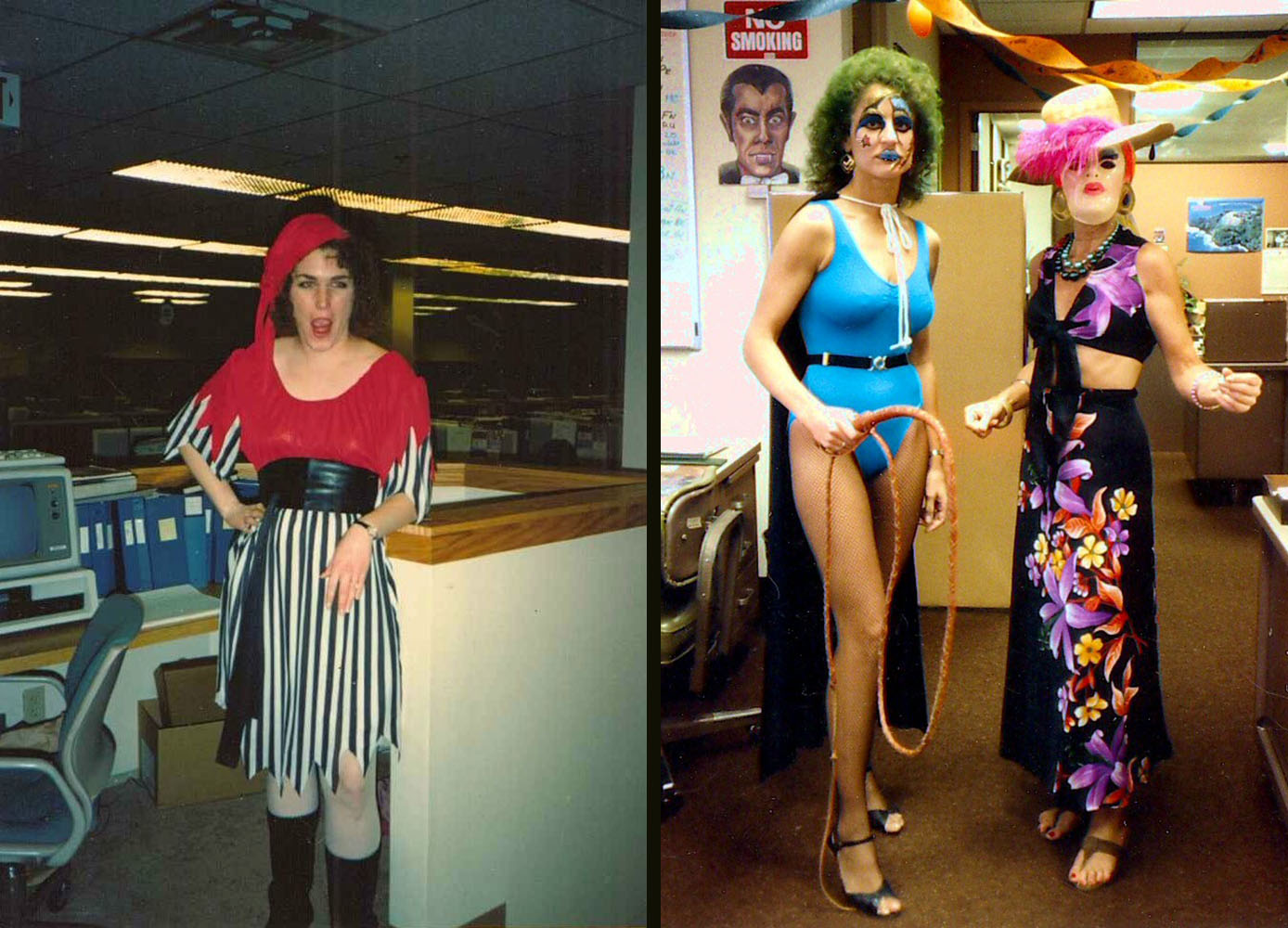 More office Halloween party hi-jinx. I dig the paleo-computers on the left… and I'm not sure what office workers are supposed to be on the right, but I'm pretty sure that would violate office codes today.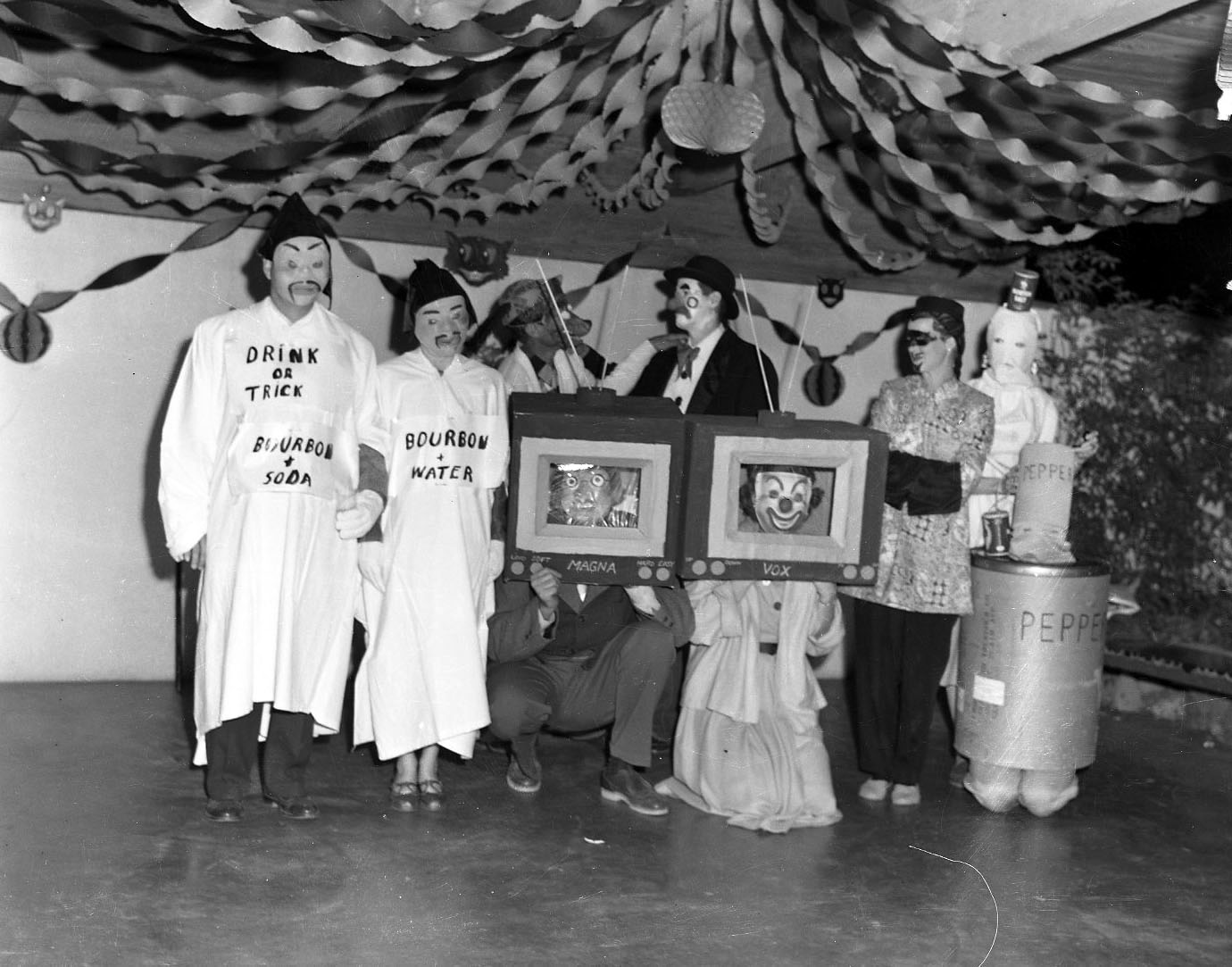 What the hell?  I don't know what is going on here, and I'm not sure I want to.  This is probably a good place to jump off.  Happy Halloween!