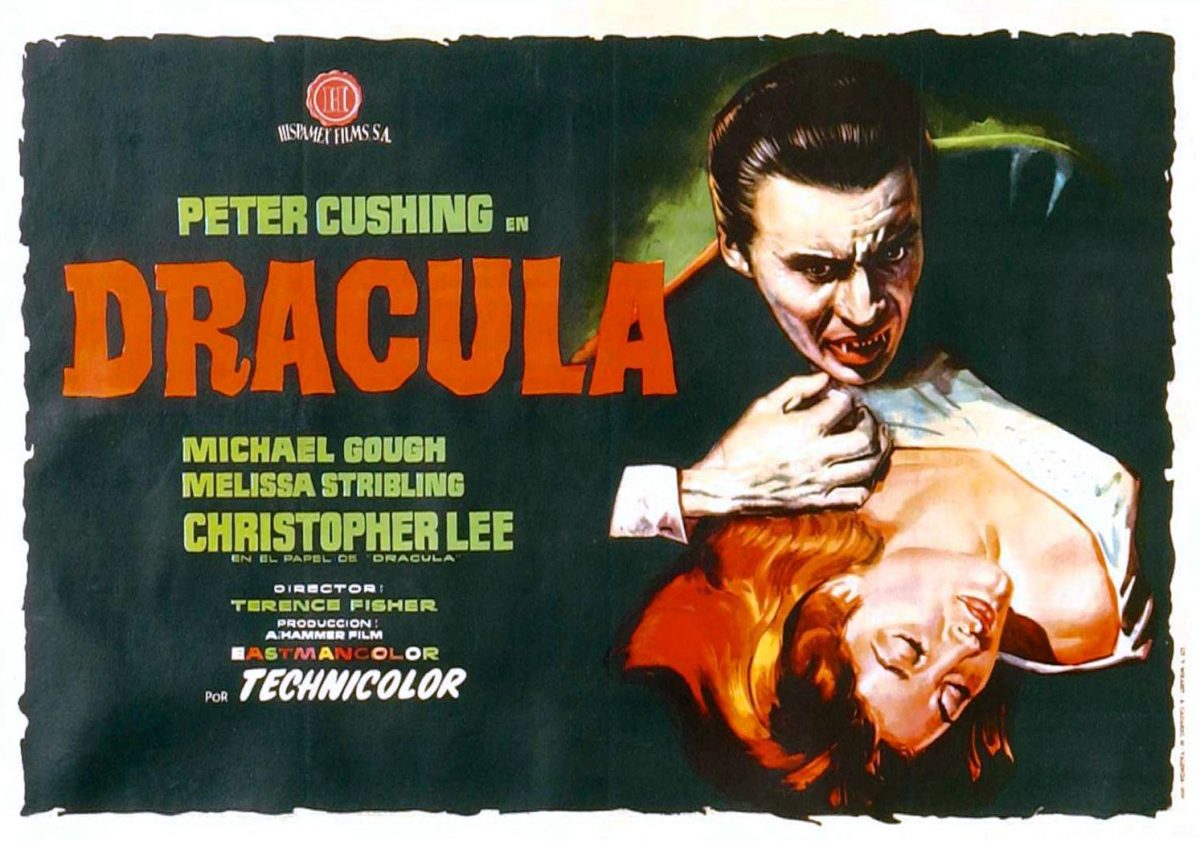 It's fitting that two of Britain's biggest names in B-movie horror, Christopher Lee and Peter Cushing, ended up starring in some of Hollywood's biggest sci-fi and fantasy franchises: Indeed, Cushing's role as Star Wars' Grand Moff Tarkin even transcended the grave when he was turned into uncanny, undead CGI in Rogue One, an irony not lost on fans of classic B-movies of the kind turned out by Hammer Films since the mid-50s.
Cushing may have played the living Van Helsing/John Banning to Lee's undead Dracula/The Mummy in several famed Hammer productions, but in his marquee role as Baron Victor Frankenstein, Cushing raised the dead in six films, beginning with The Curse of Frankenstein in 1957 (with Lee as "the Creature") and ending with Frankenstein and the Monster from Hell in 1974. For his part, Lee "exuded a certain lascivious sex appeal" as Dracula in eight Hammer films.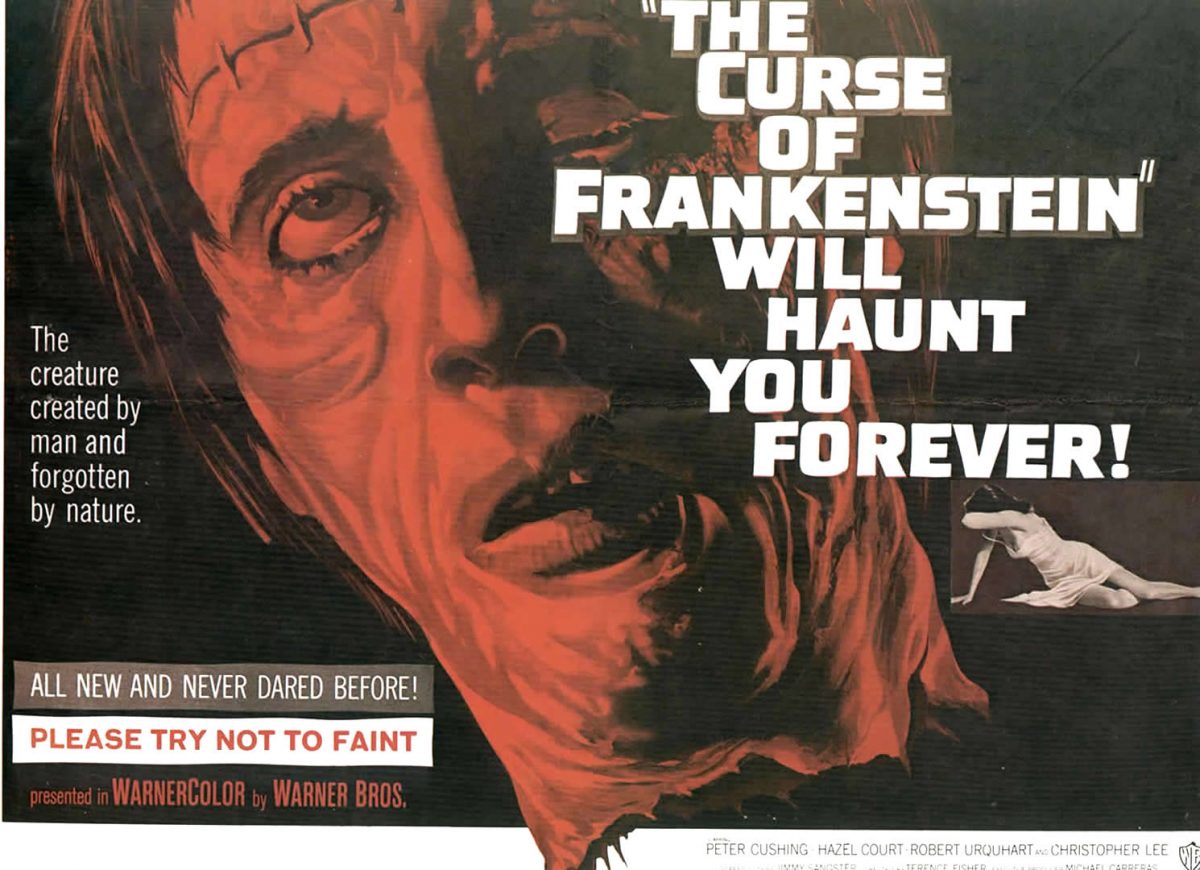 Most of Hammer's riffs on the two Gothic novels were directed by the great Terence Fisher, and we tend to remember Fisher, Lee, and Cushing as the stars of the studio. But Hammer, founded in London in 1934, struck it big in horror with a number of excellent actors, including Clifford Evans in Fisher's The Curse of the Werewolf and Don Sharp's Kiss of the Vampire.
Scream queen Barbara Shelley appeared in several Hammer films—alongside Lee and Cushing, for example, in The Gorgon (with Prudence Hyman as the monster) and Hammer stalwart André Morell The Shadow of the Cat. Character actors Herbert Lom and Michael Gough appeared in Hammer's Phantom of the Opera, and Gough (later Alfred in the Burton/Schumacher Batman films) took several turns as Hammer characters, including a role in their original 1958 Dracula.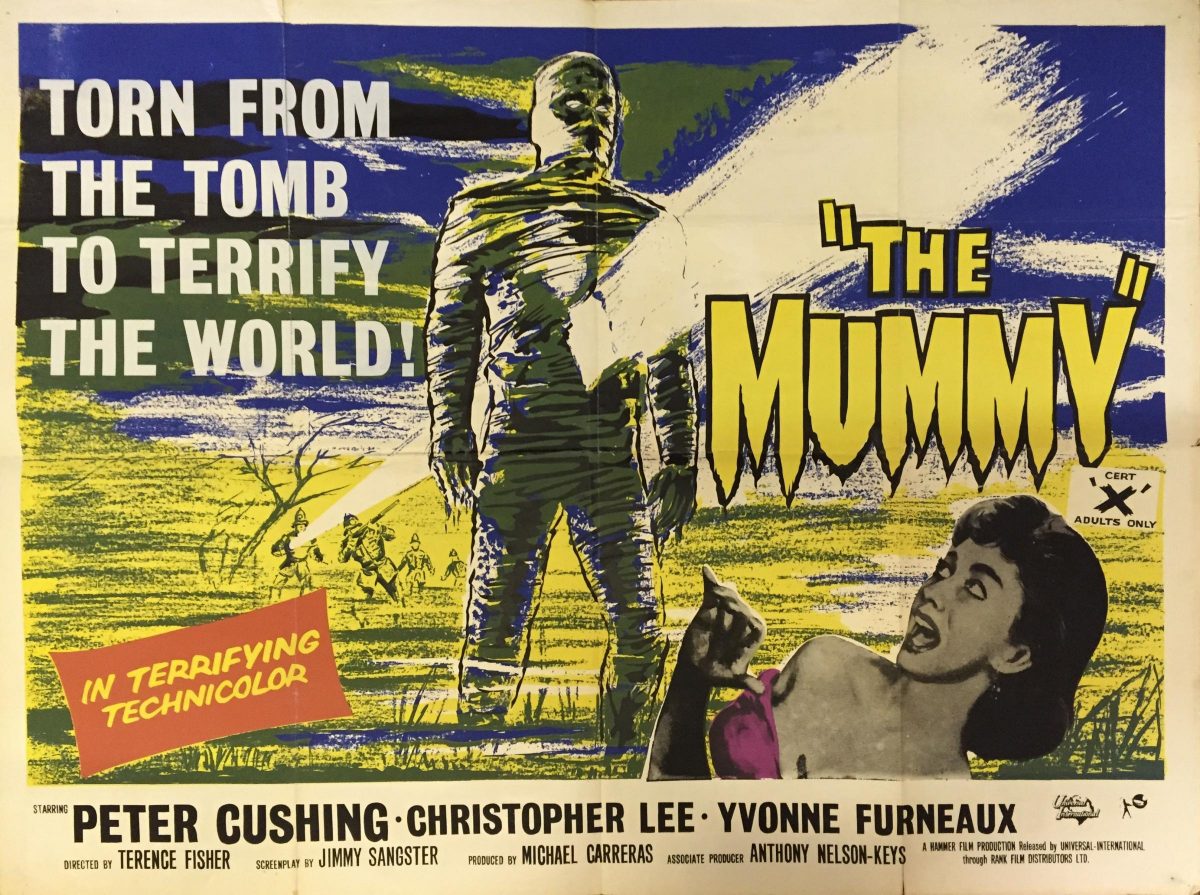 Joan Collins even starred with Cushing in Hammer's Fear in the Night in 1972. One reason Hammer succeeded so well was that it employed a roster of theater-trained actors. Even where the films fell short of expectations, audience could always count on more than one memorable performance.
The Hammer brand also succeeded with its lurid ads, blending the horrific with the erotic, often in equal measure. Hammer posters set a standard for horror, and for exploitation films generally (especially with pre-historic epics One Million Years B.C.and When Dinosaurs Ruled the Earth). "If we saw the logo of Hammer Films," remarked Martin Scorsese, "we knew it was a very special picture. We knew it was a certain kind of film. A surprising experience, usually—and shocking."
As the "genre-oriented counterpart to Ealing films," notes New York's Quad Cinema, "Hammer's output in the second half of the 20th century sent aesthetic and sensory frissons throughout the nation while influencing pop culture and world cinema." Bela Lugosi, Boris Karloff, and director James Whale may have set the standard for popular film horror in the 30s, but Hammer, and the many unsung artists who created its poster art, ably took the genre in some much weirder directions, while keeping some of best British character actors of the time reliably employed.
See many more classic Hammer horror posters just below.