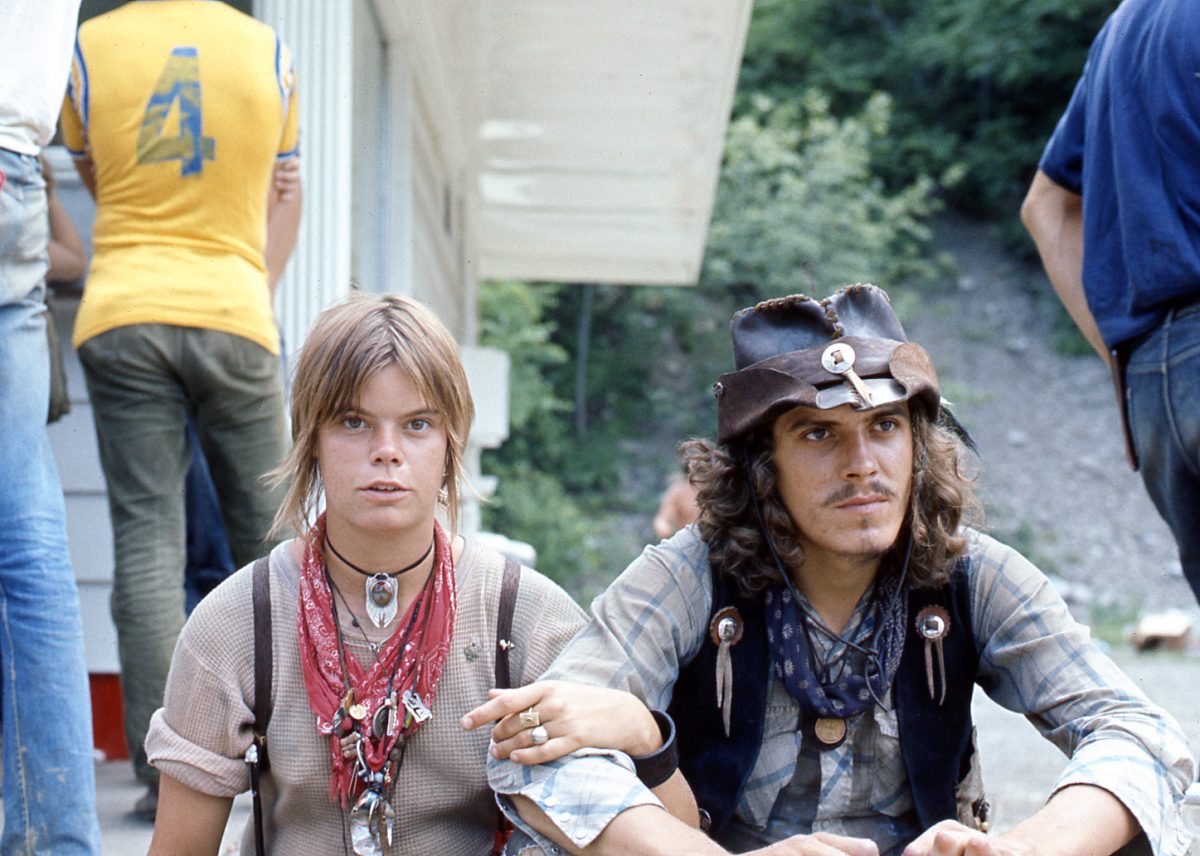 On a hot summer day in July 1973 at the Watkins Glen Grand Prix Raceway in New York about 600,000 rock fans turned up to see the Allman Brothers Band, the Grateful Dead and The Band perform.
Festivals were more than chaotically organised in those days. And similar to Woodstock four years earlier an enormous traffic jam was created due to the long and narrow country lanes. Many people just abandoned their vehicles and walked five and more miles on a hot summer day. In the end the crowd was so massive most of the audience were unable to see the stage.
According to wikipedia :
On July 28, the day of the concert, 600,000 music fans had arrived in Watkins Glen. Grateful Dead performed first, playing two long sets. They opened with "Bertha" and played many hits such as "Box Of Rain", "Jack Straw", "Playing in the Band", "China Cat Sunflower" and "Eyes of the World".
The Band followed the Dead with one two-hour set. However, their set was cut in half by a drenching thunderstorm, in a scene again reminiscent of Woodstock, people were covered with mud. During the storm, keyboardist Garth Hudson performed his signature organ improvisation "The Genetic Method"; when the rain finally let up, the full Band joined Hudson on stage, and segued into their signature song "Chest Fever", in a manner similar to how the songs were presented on The Band's live album Rock of Ages.
Finally, the Allman Brothers Band performed for three hours. Their performance included songs from their soon-to-be-released album Brothers and Sisters, along with their standards "In Memory of Elizabeth Reed", "Statesboro Blues", "Les Brers in A Minor" and "Whipping Post".
Following the Allmans' second set, there was an hour encore jam featuring musicians from all three bands. The jam featured spirited renditions of "Not Fade Away", "Mountain Jam", and "Johnny B. Goode".
The day was marred by the death of a skydiver from Syracuse. After diving from an aeroplane on his flares ignited his body suit and he was engulfed in flames.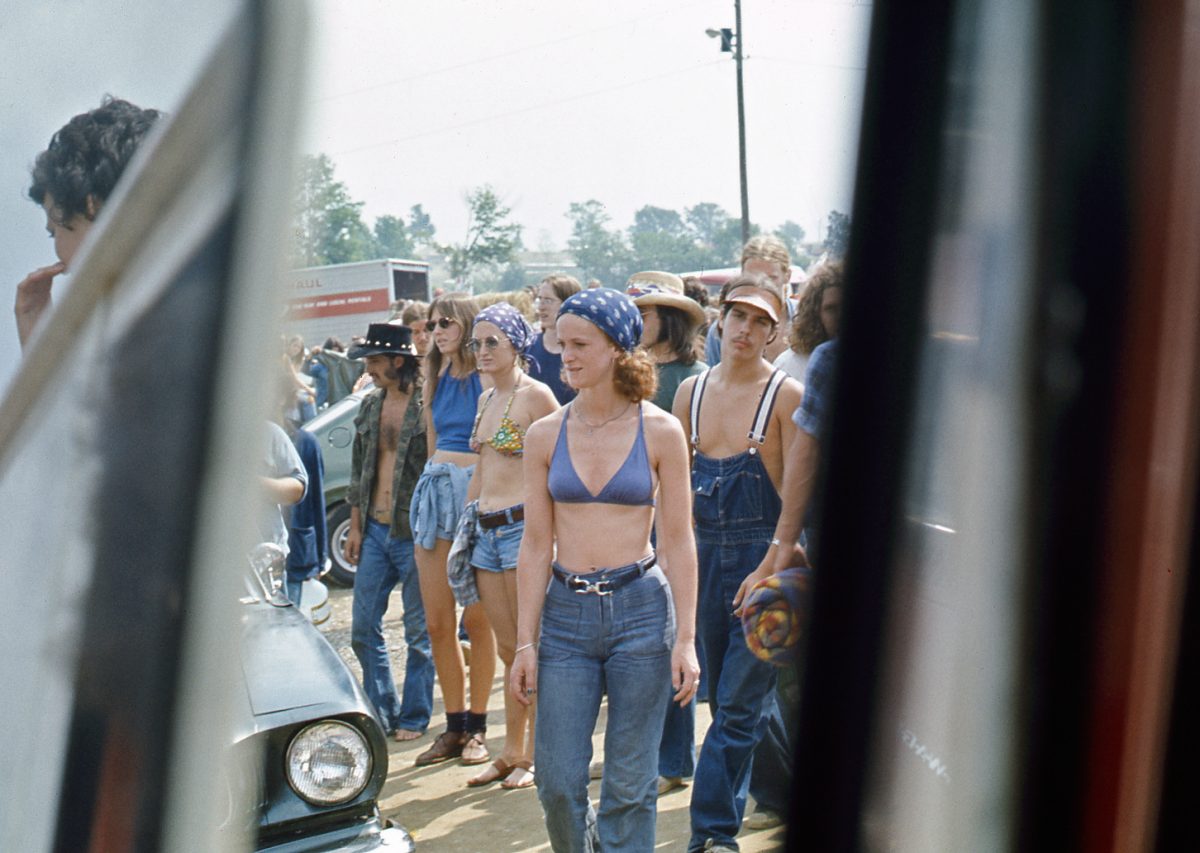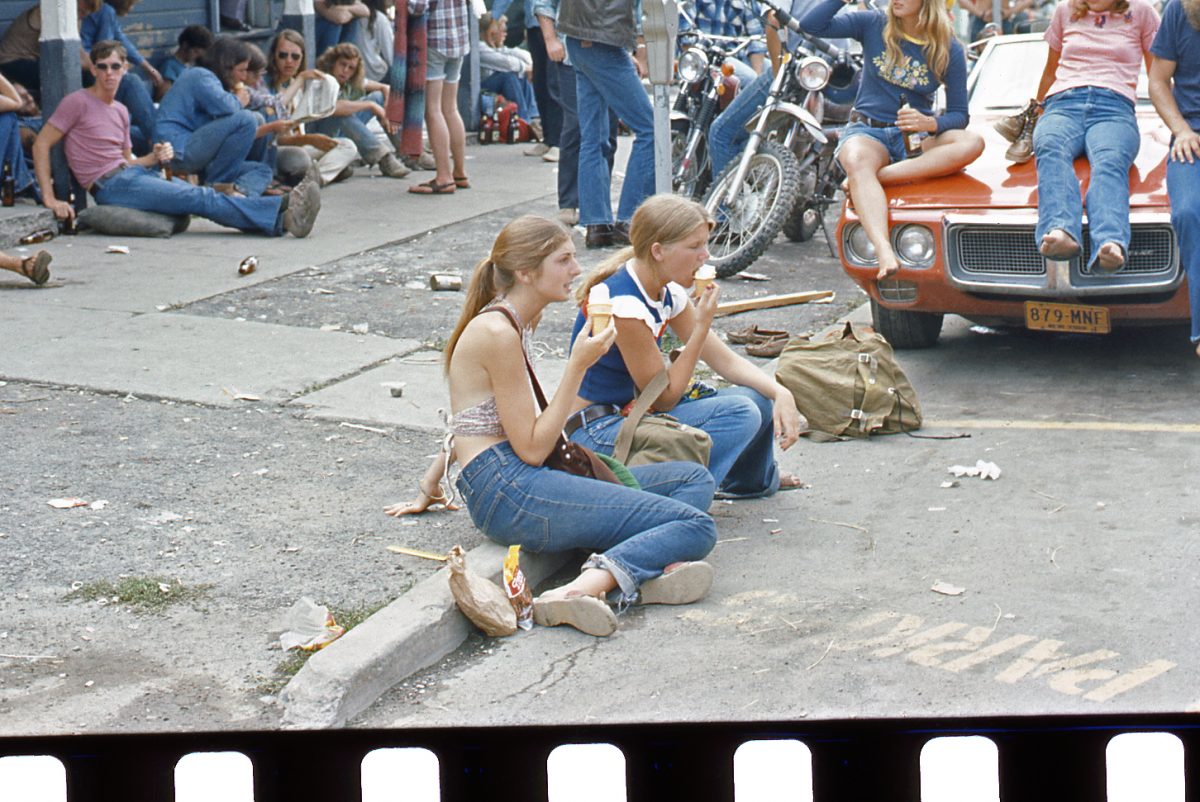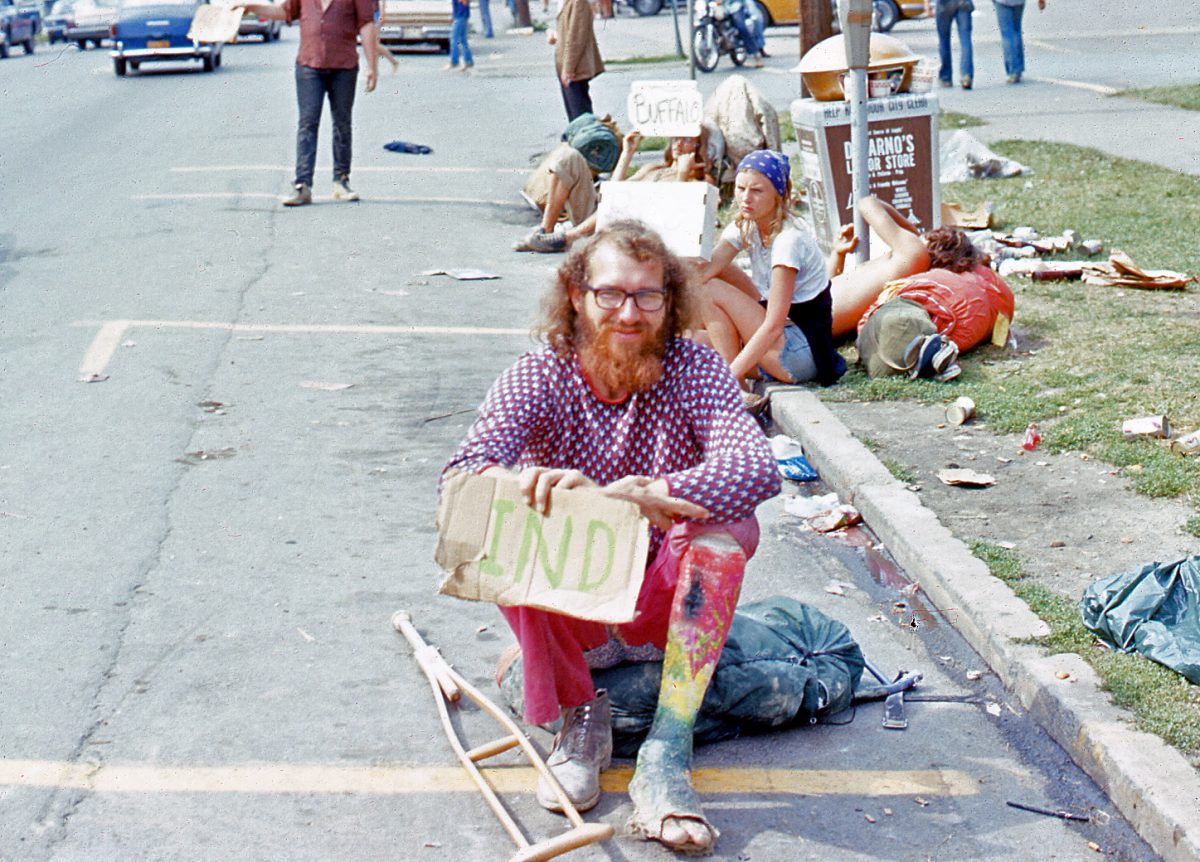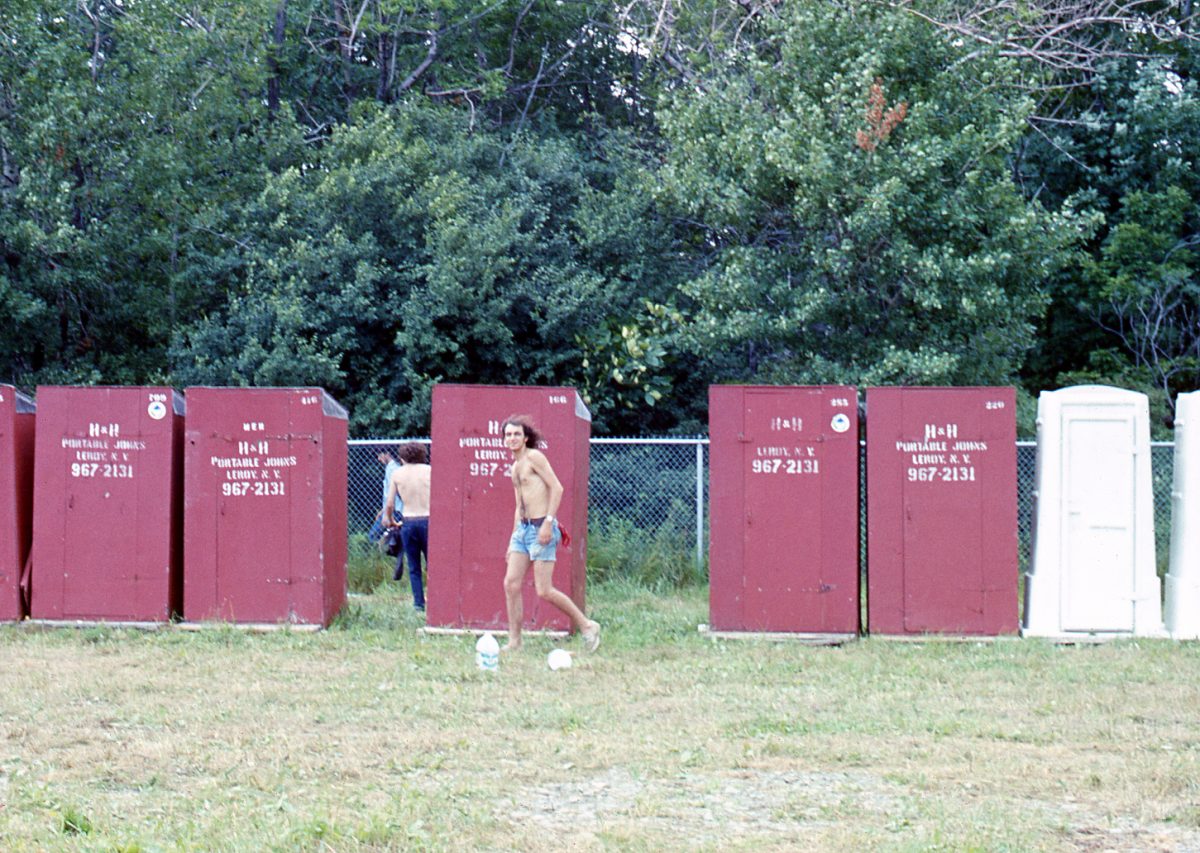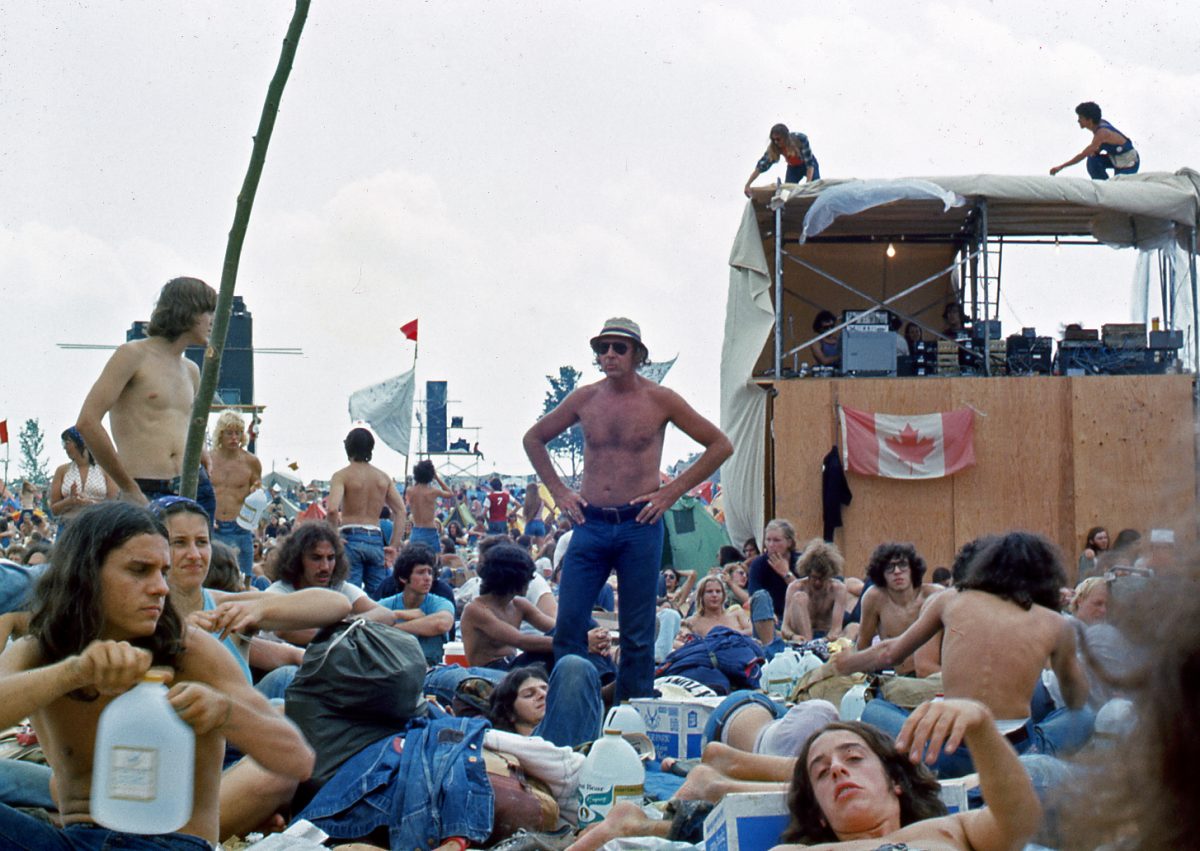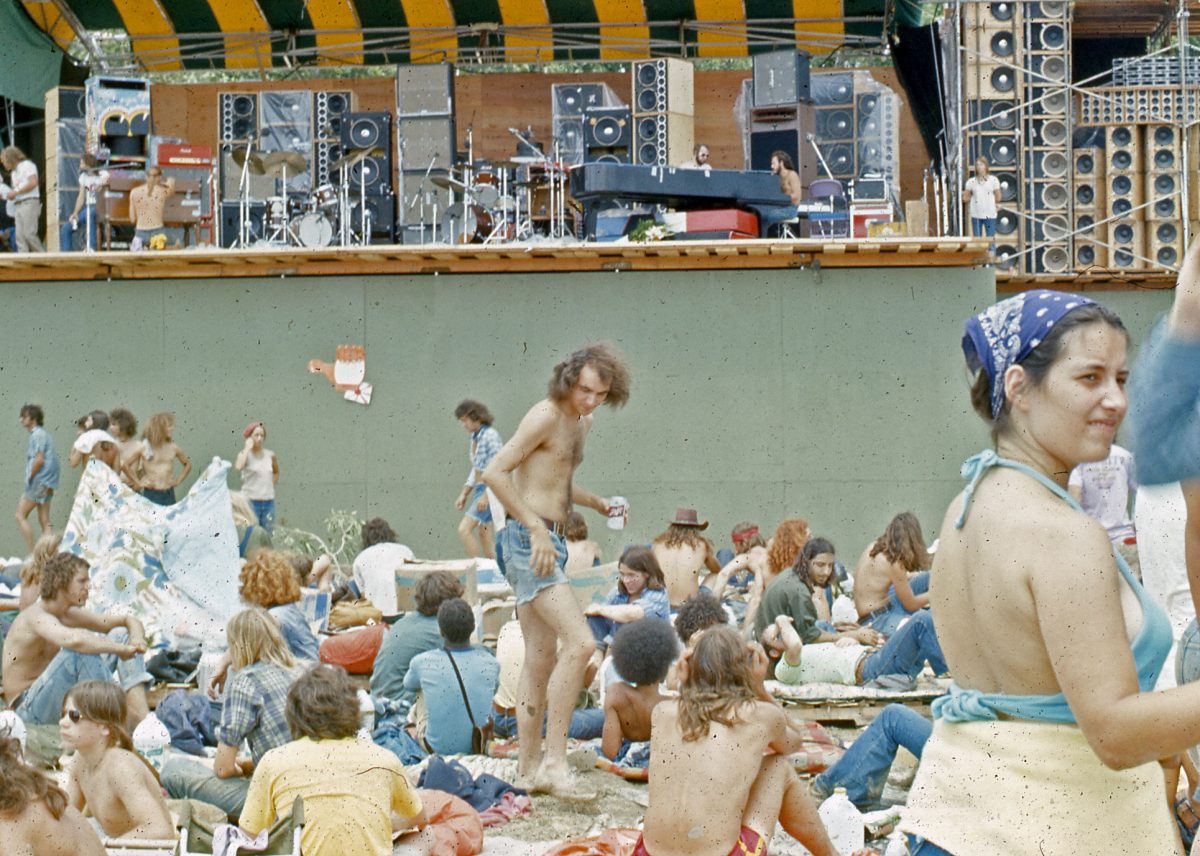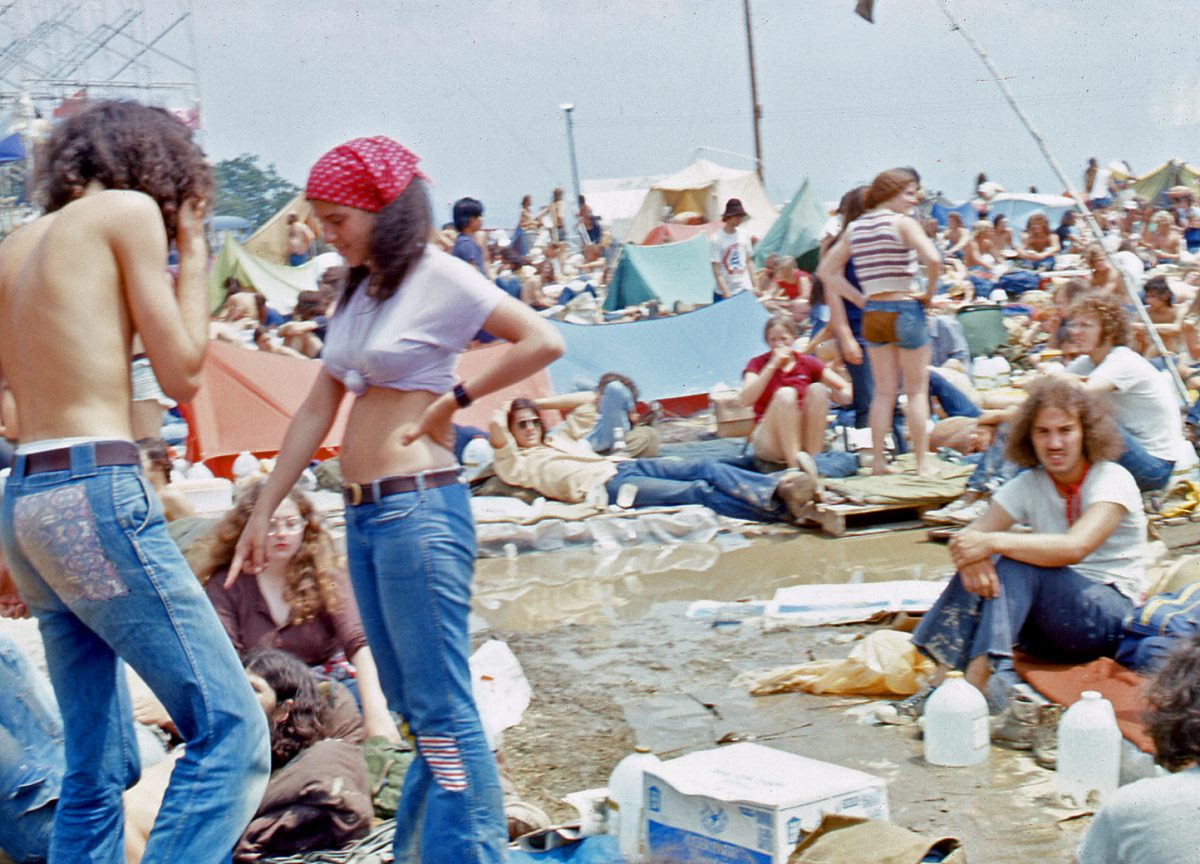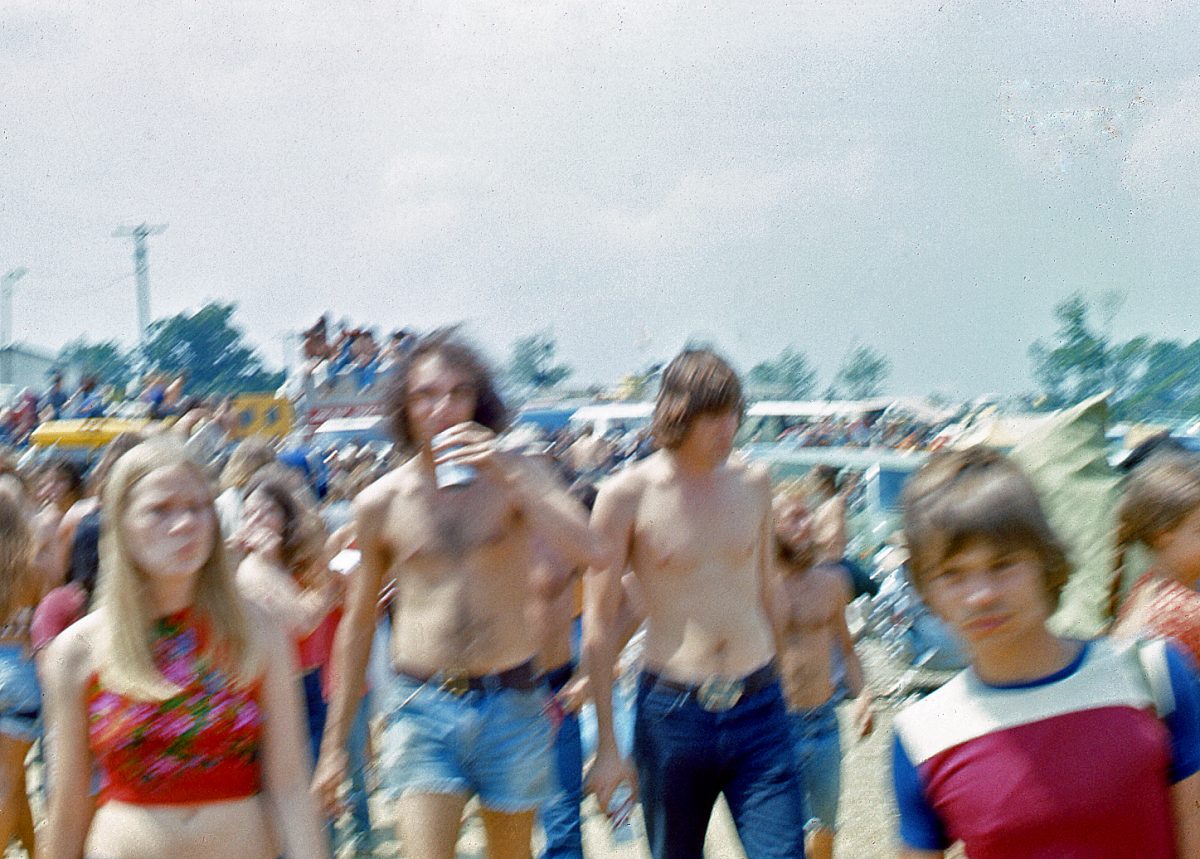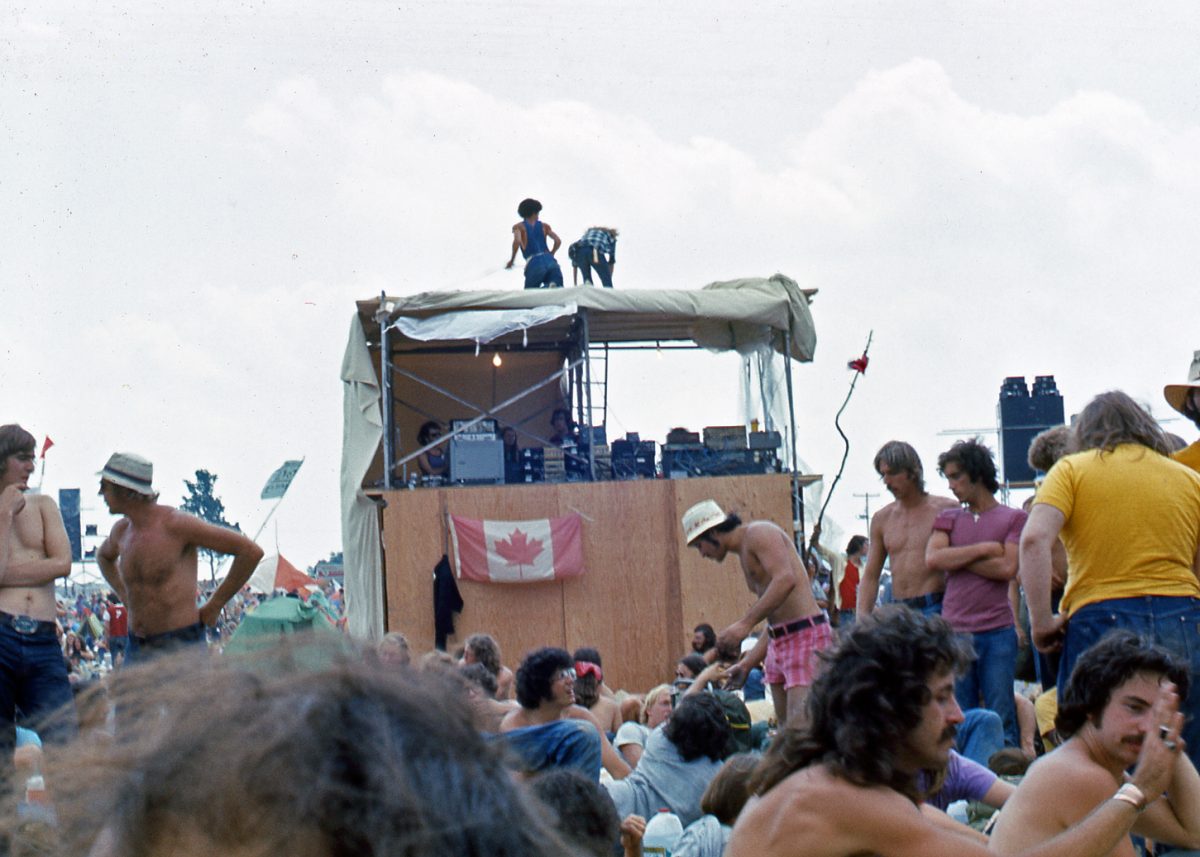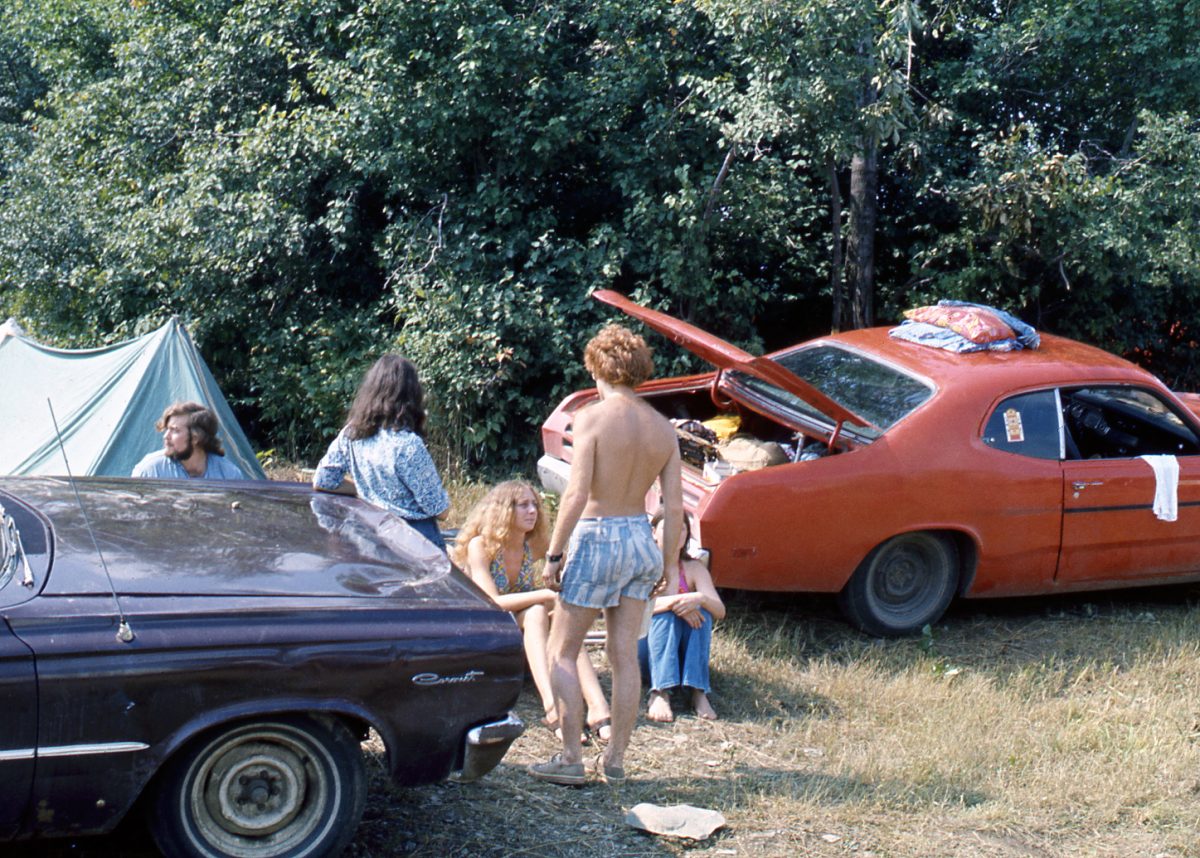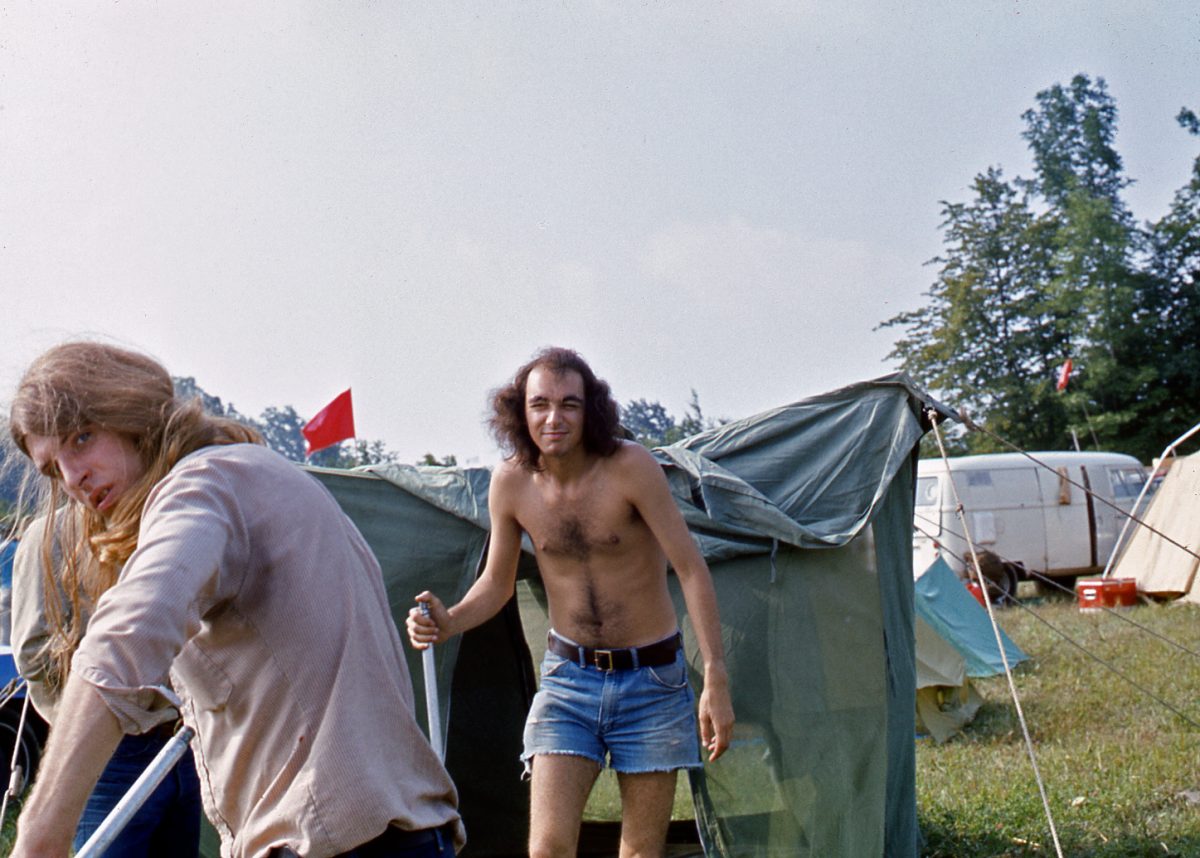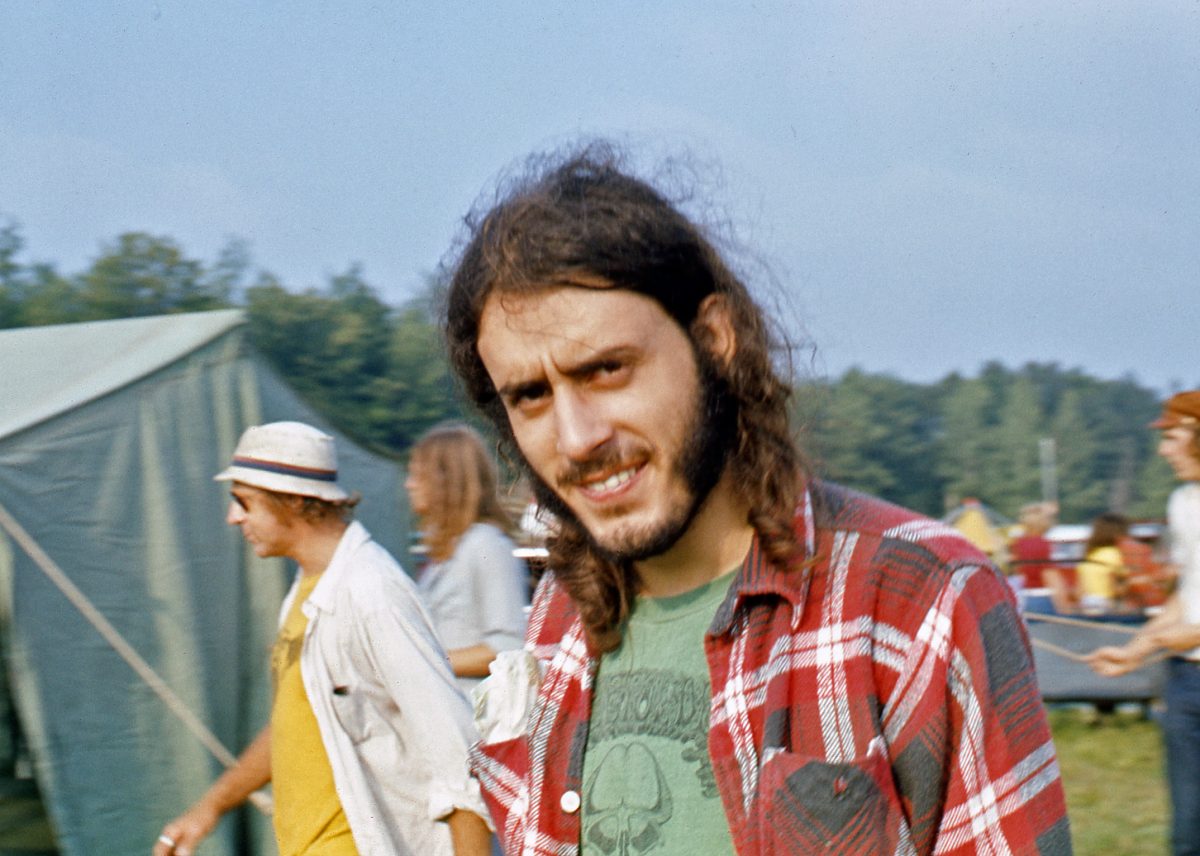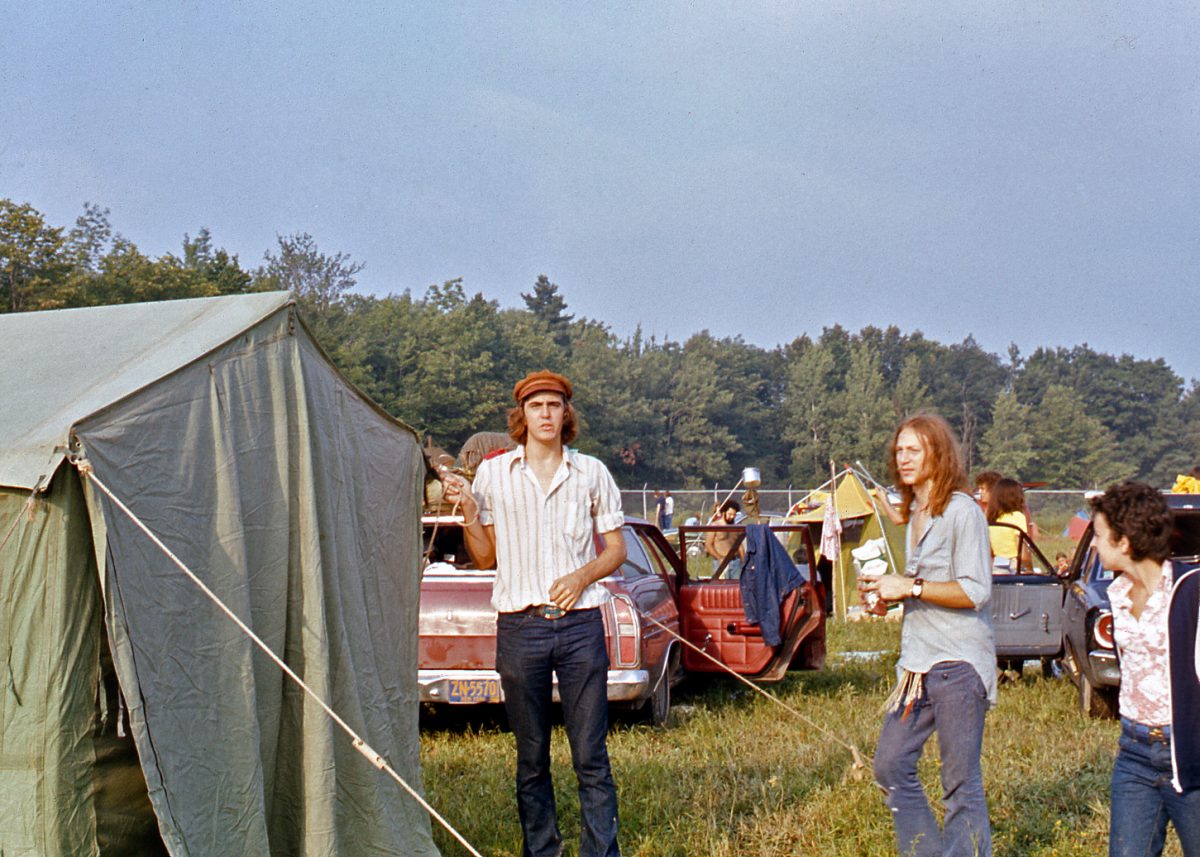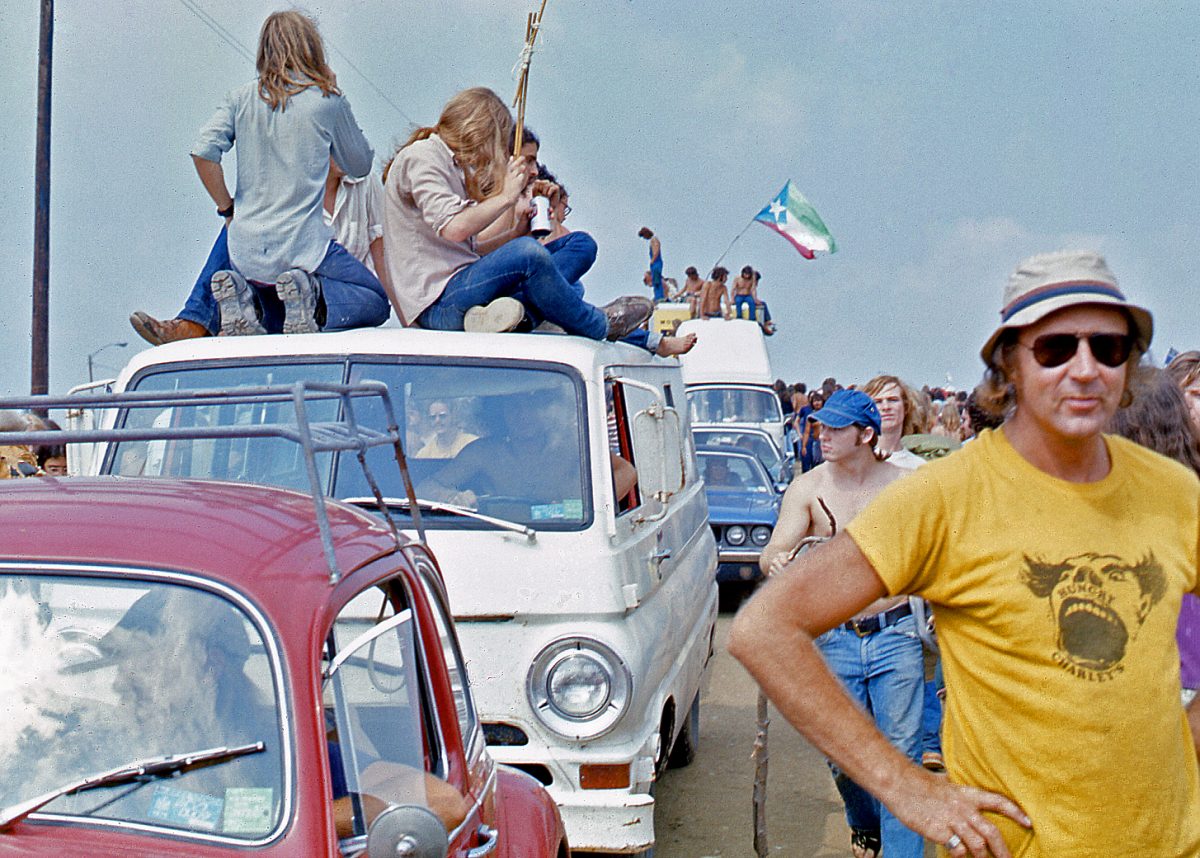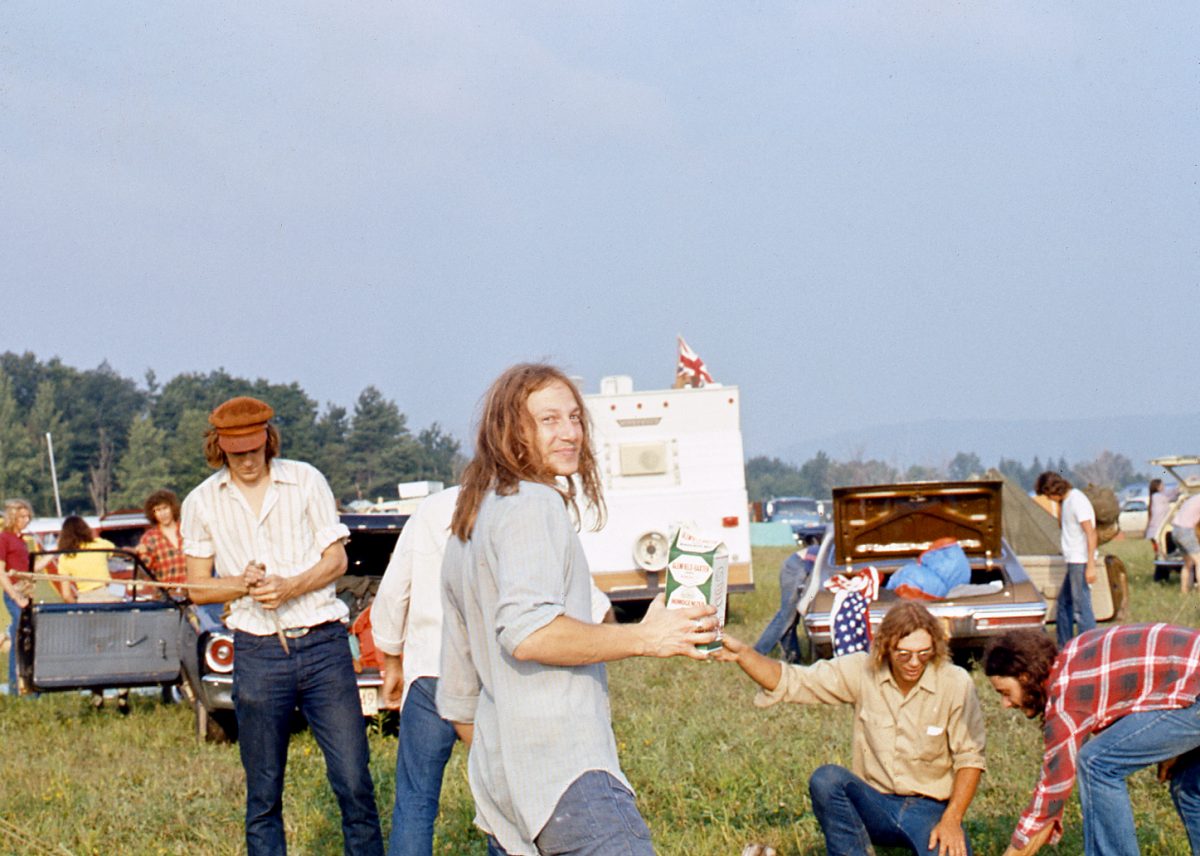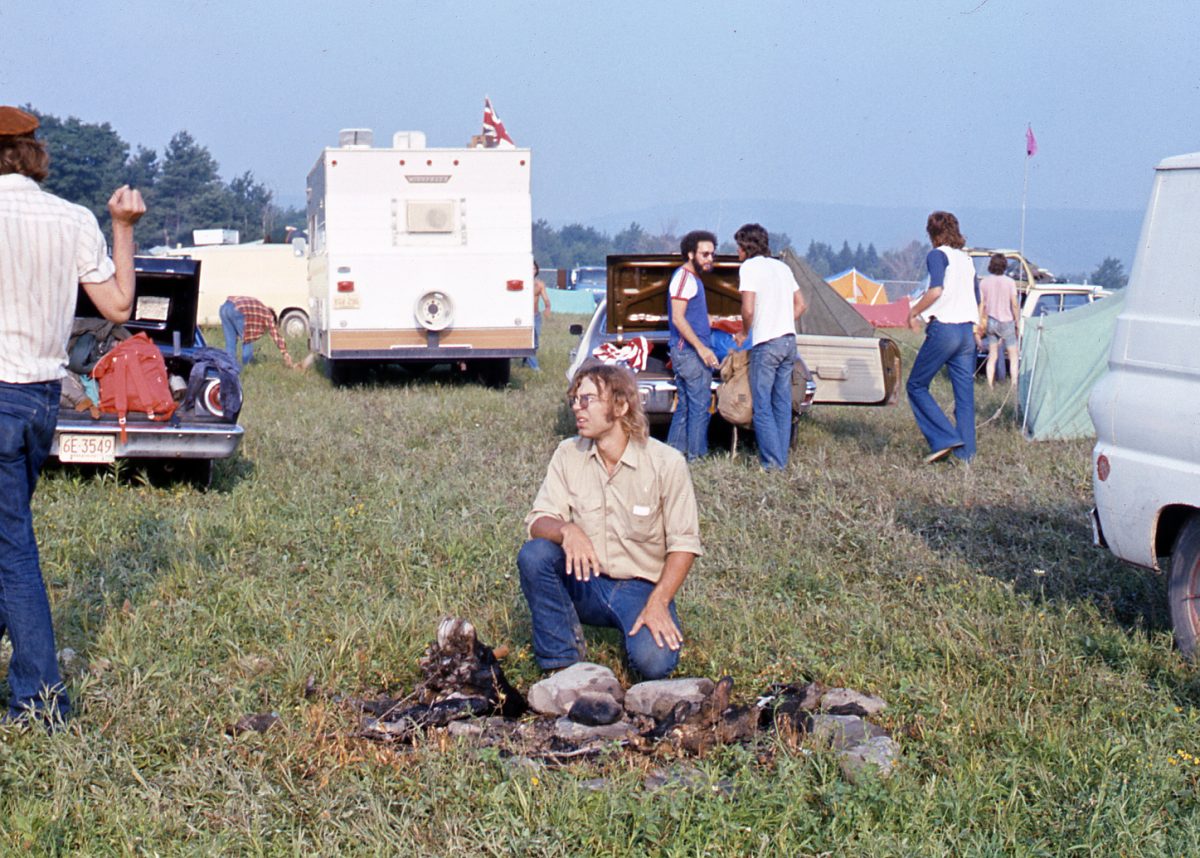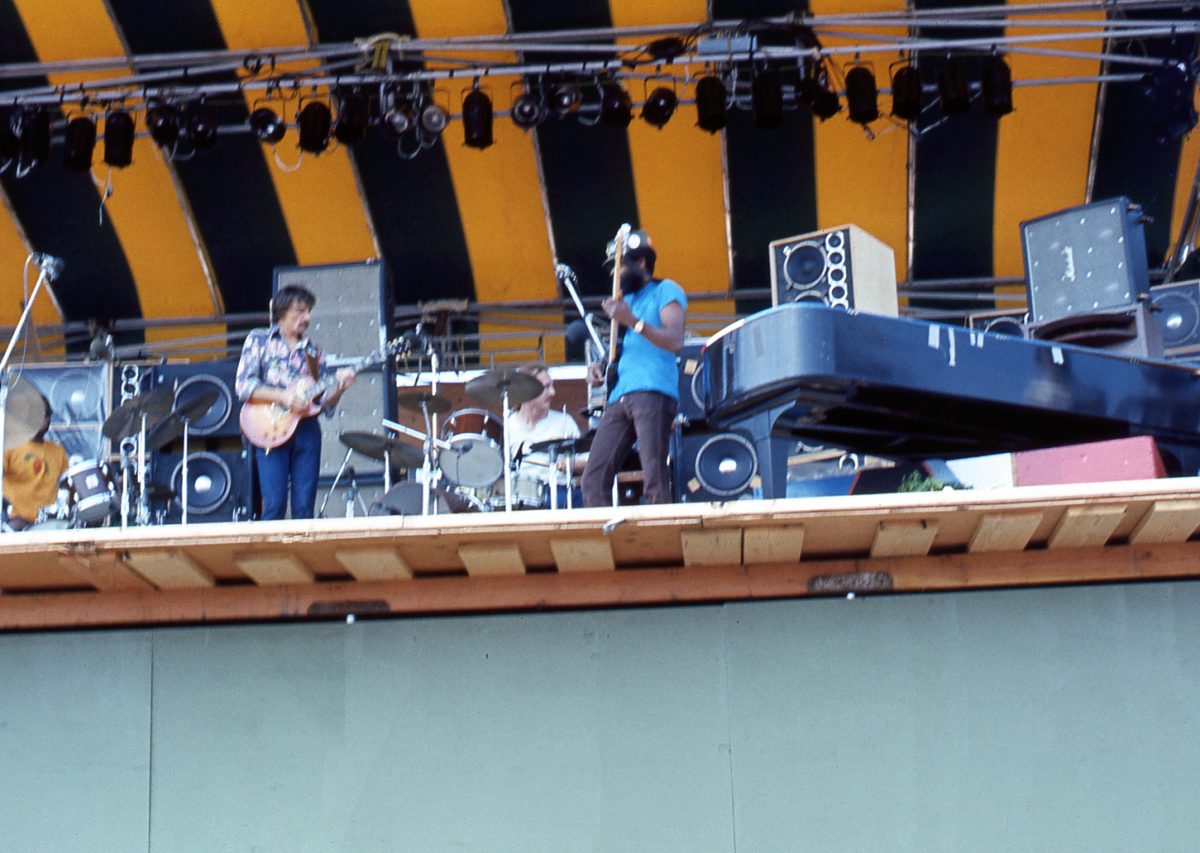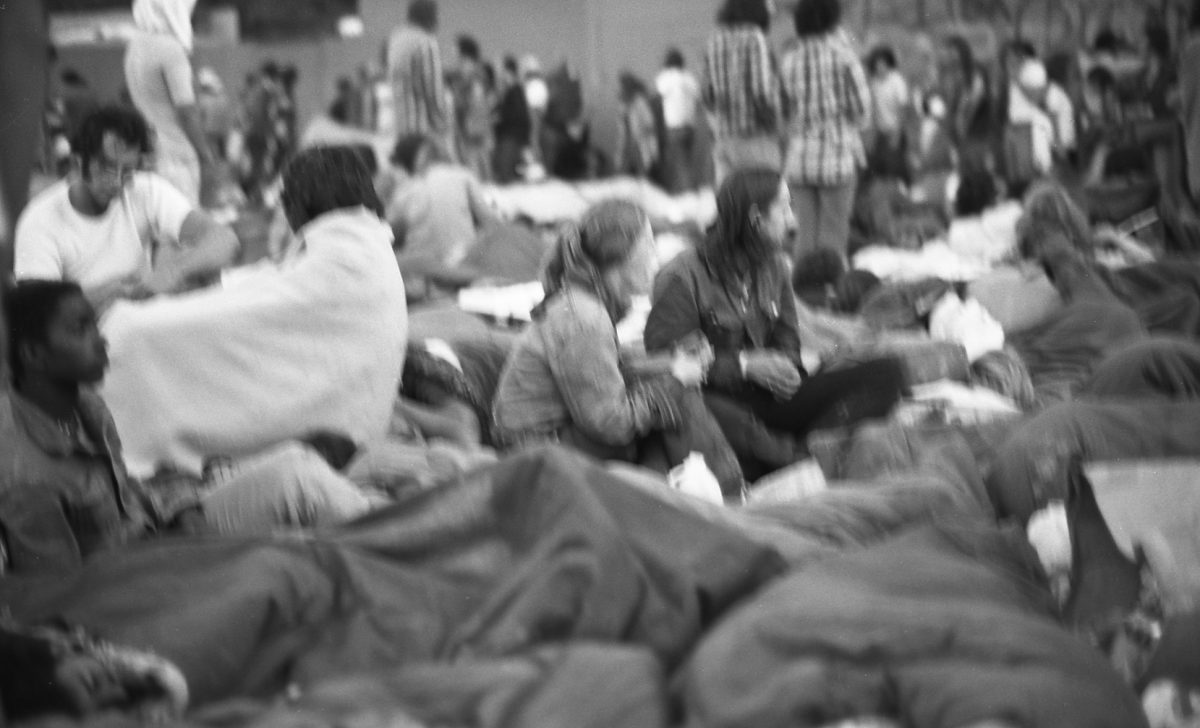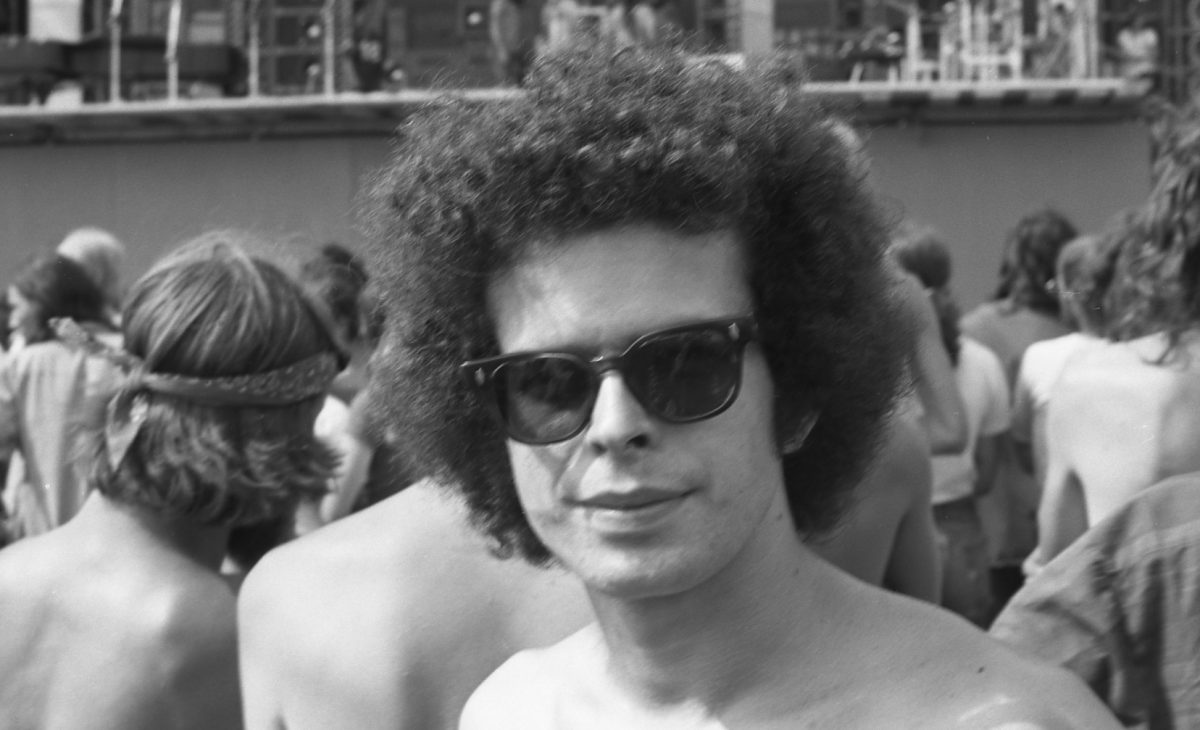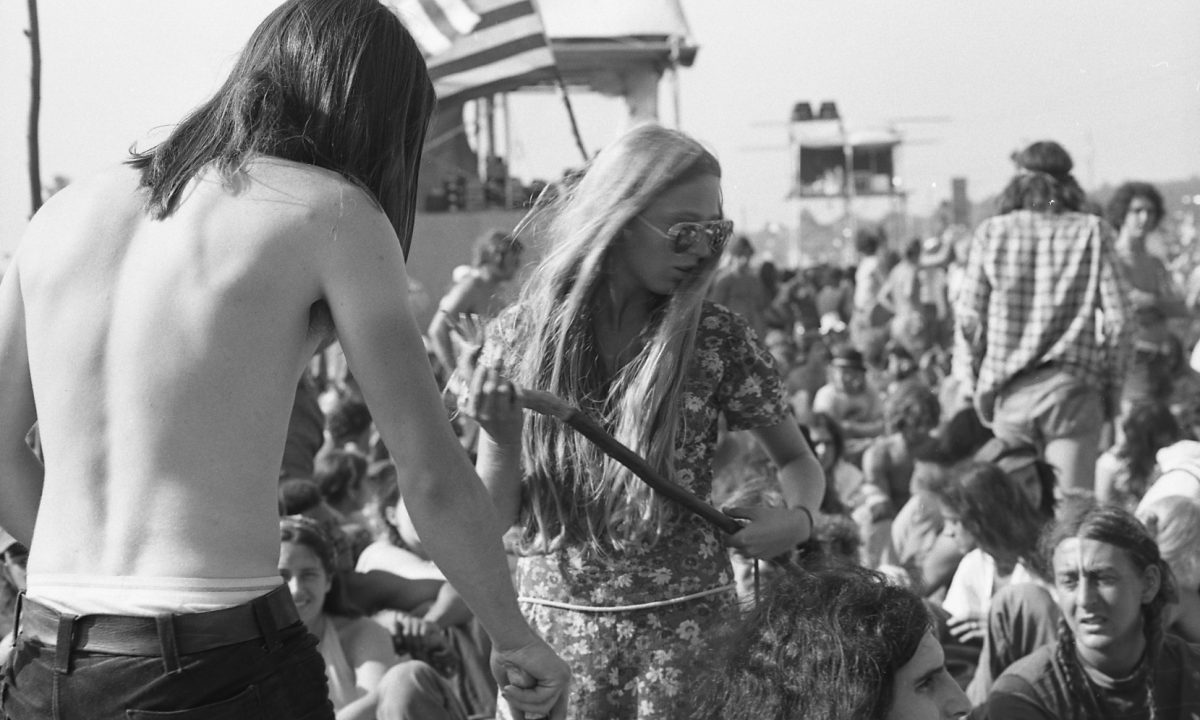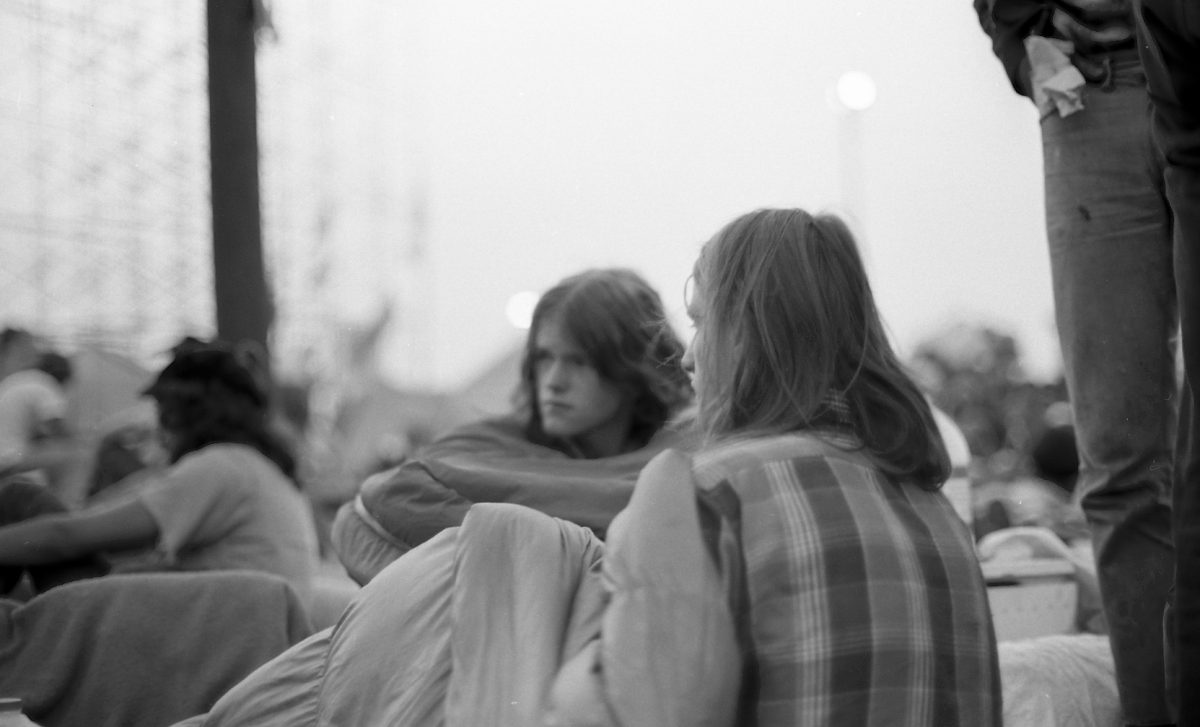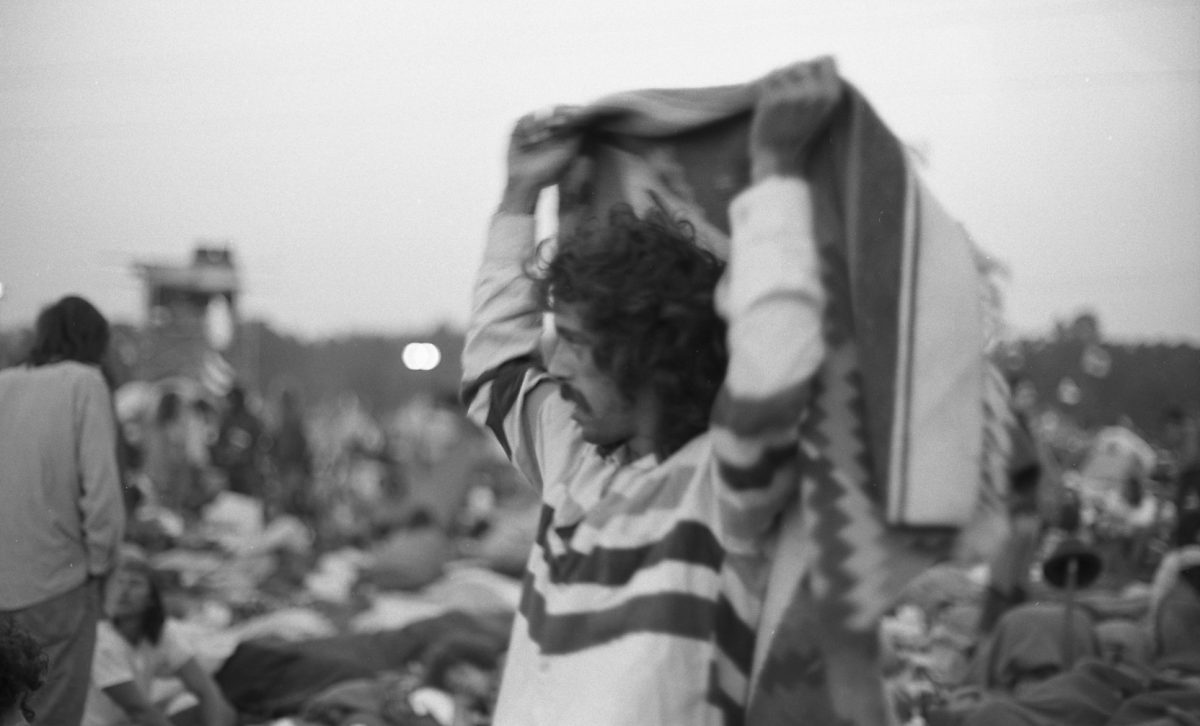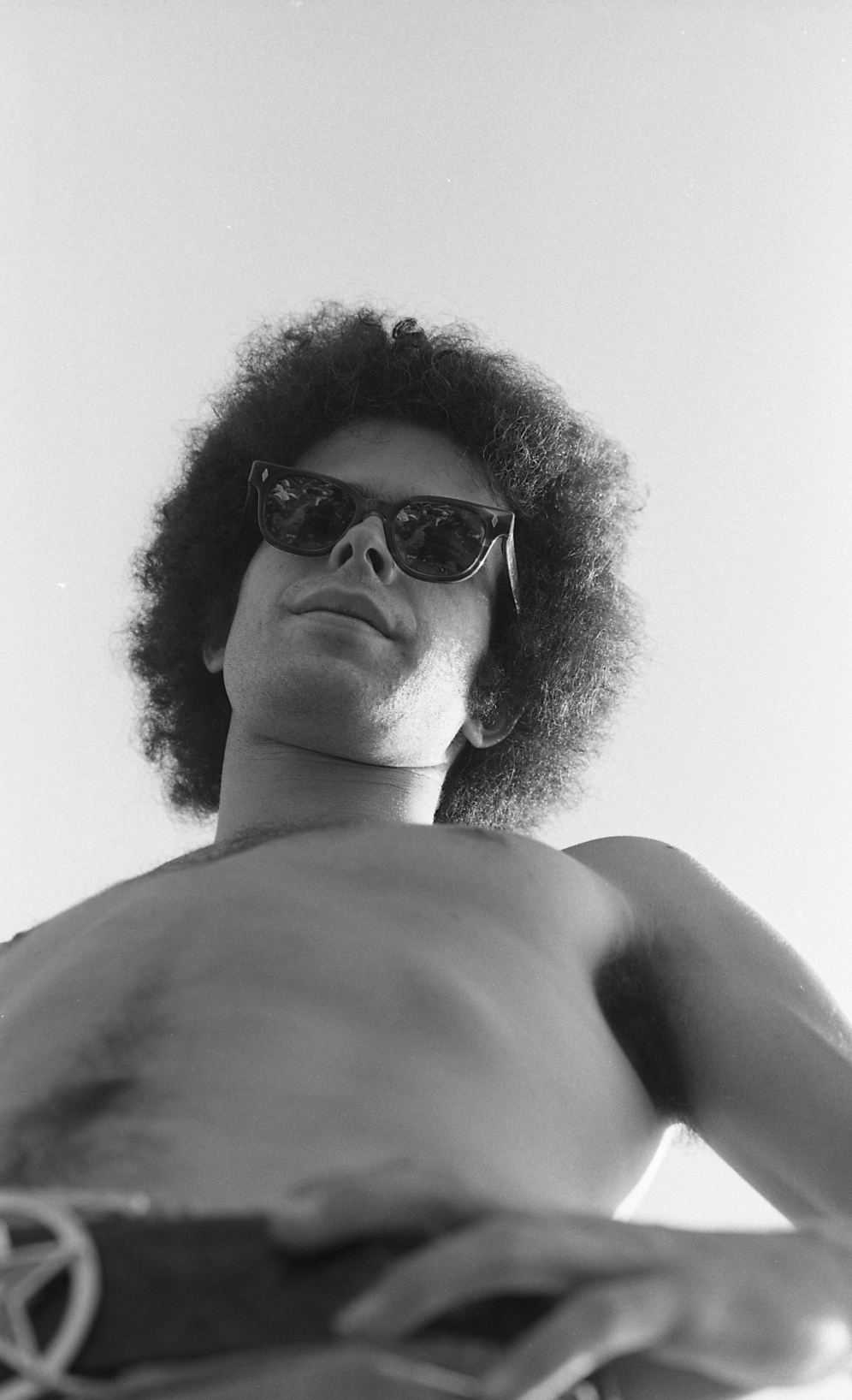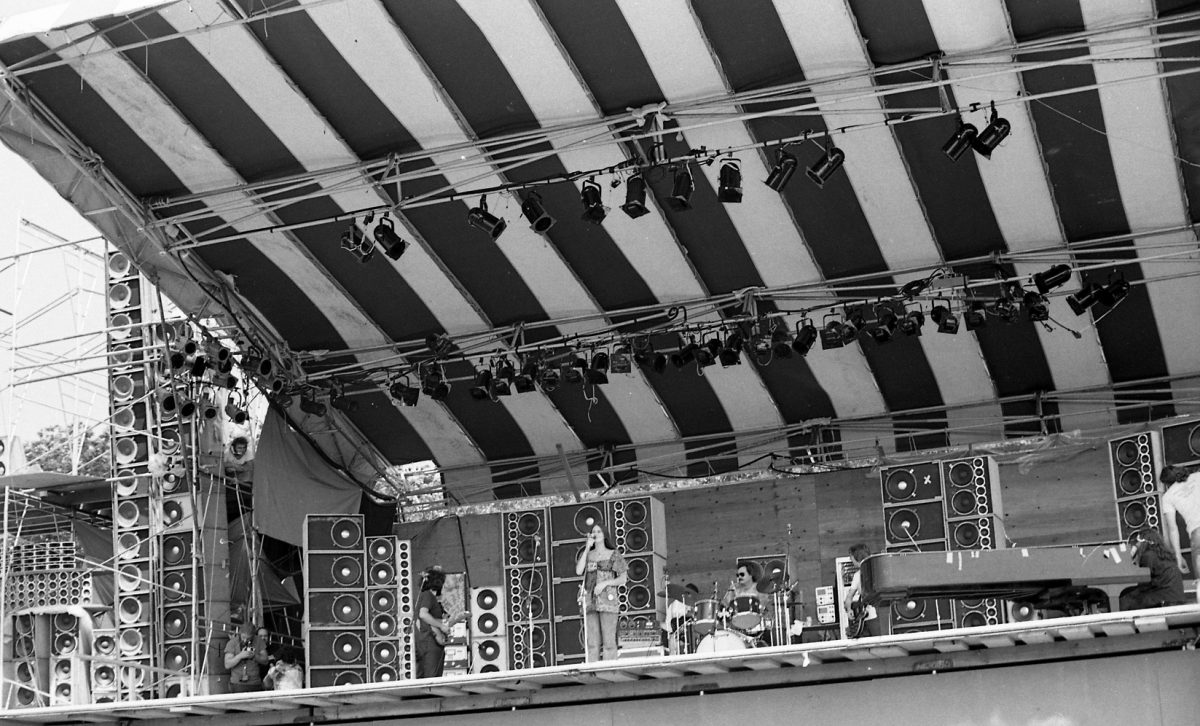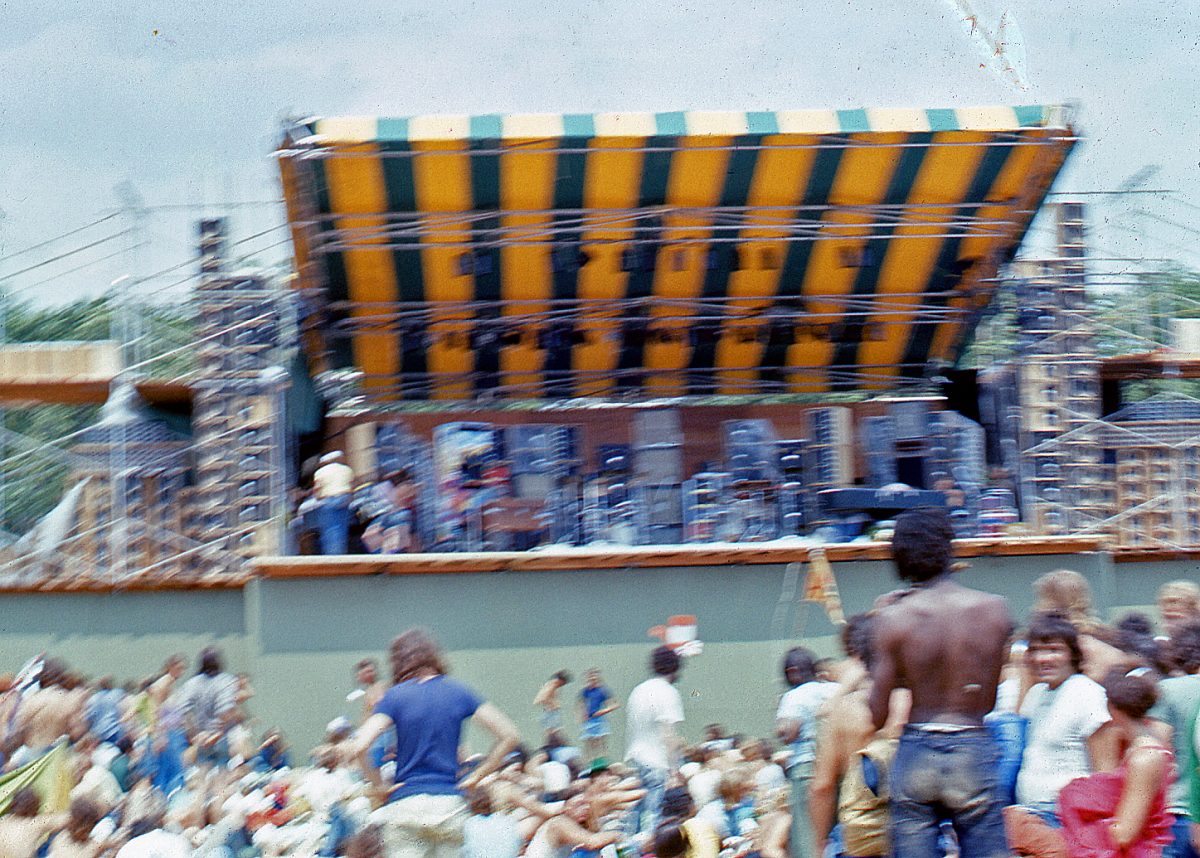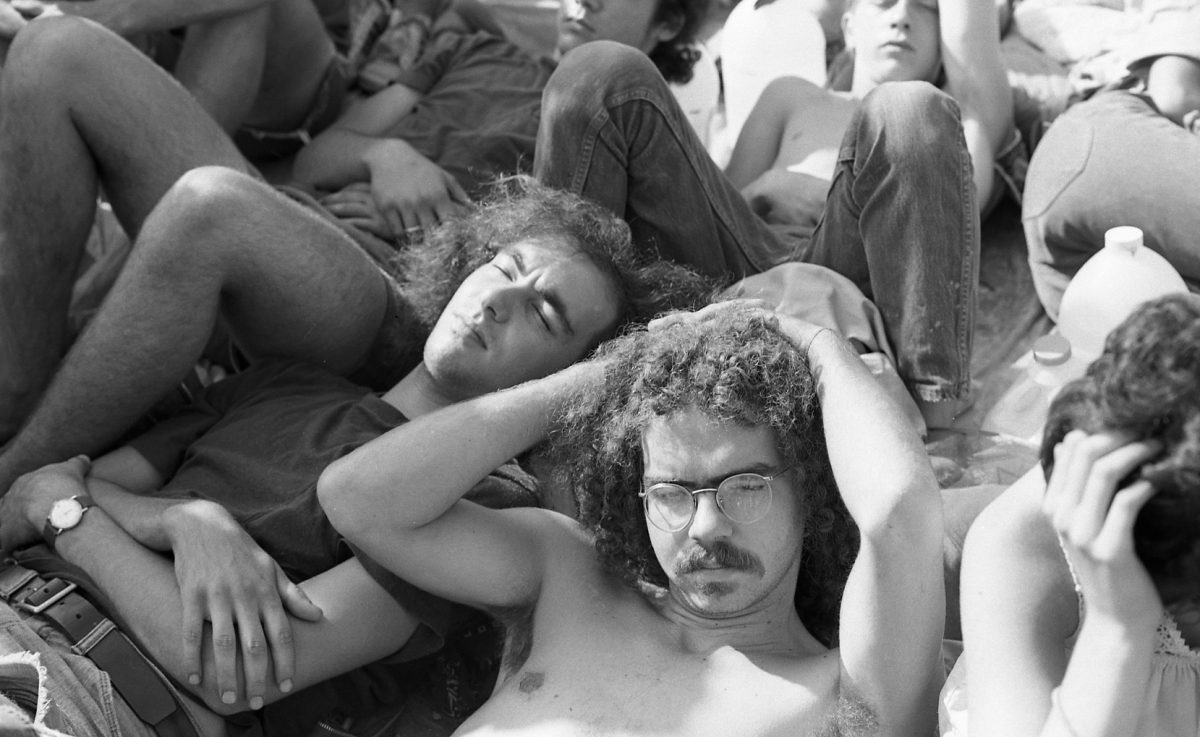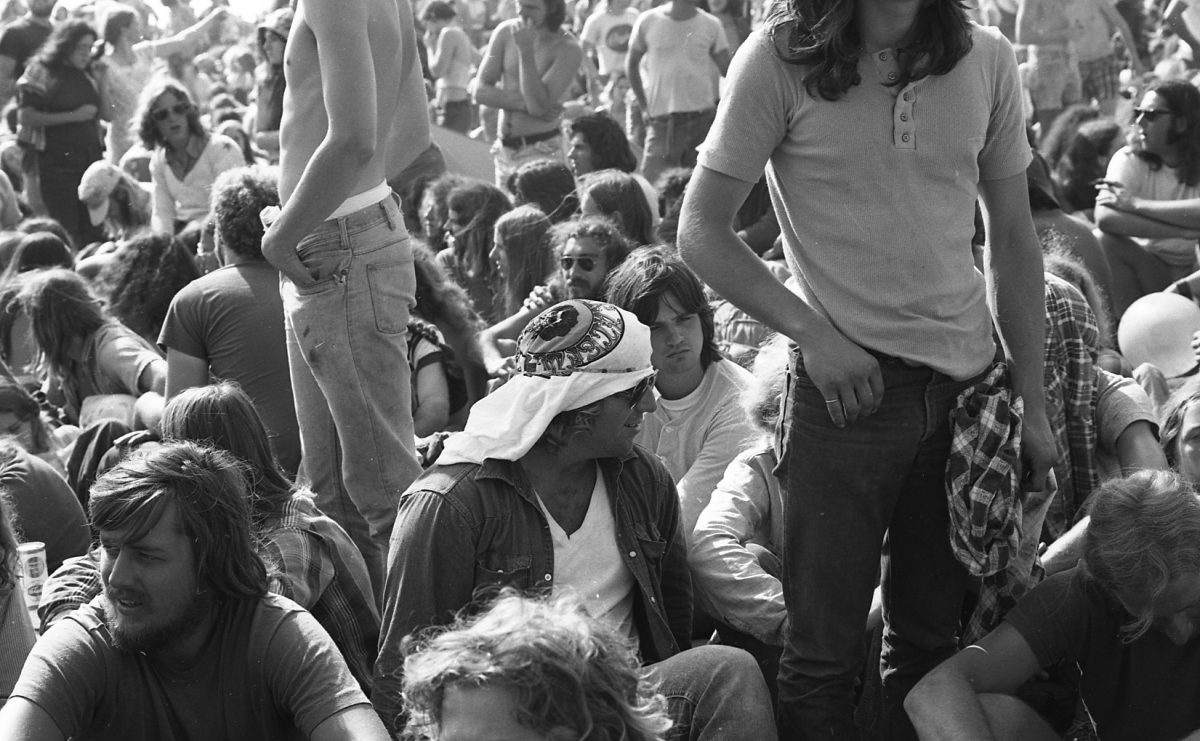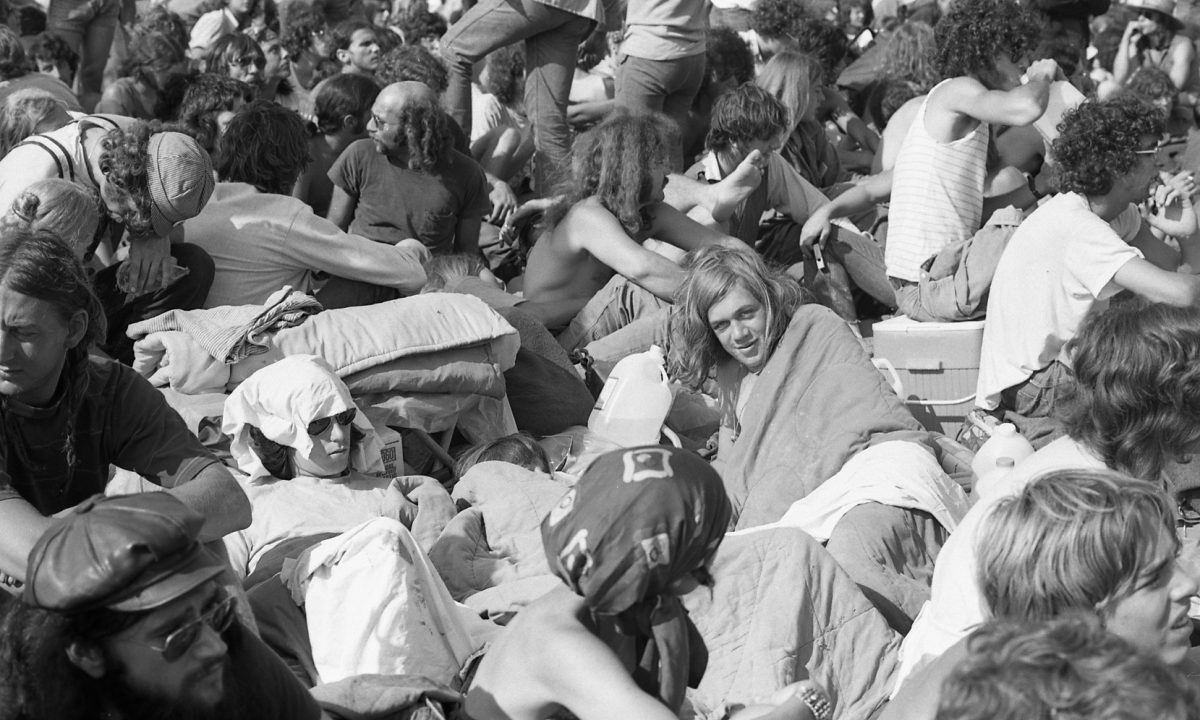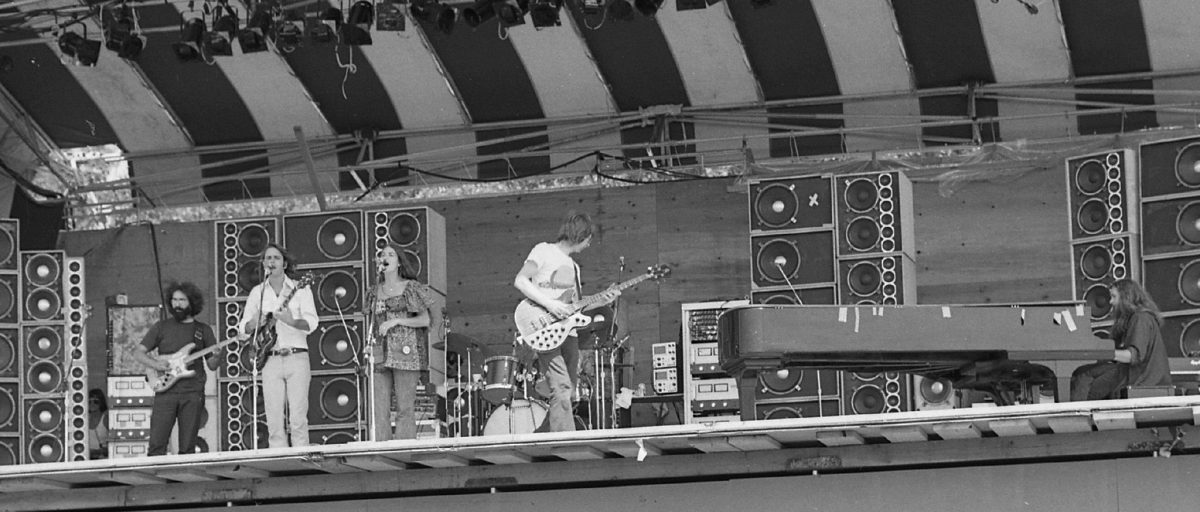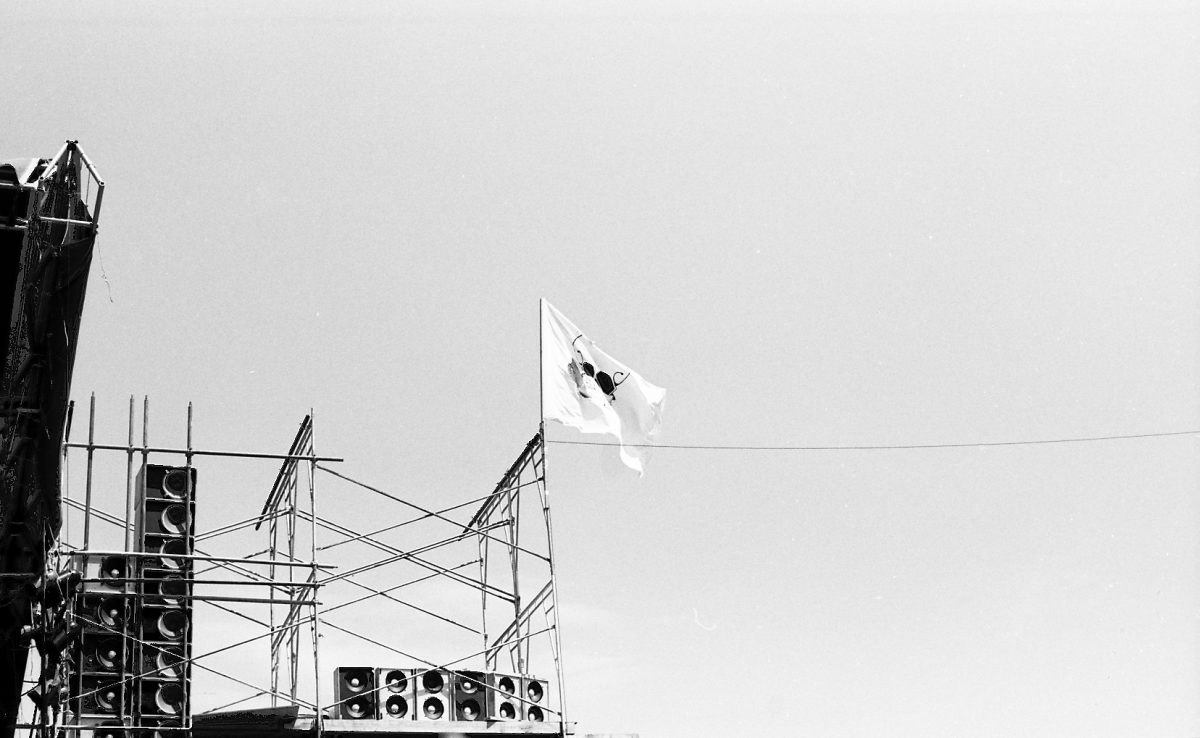 All photos courtesy of Grant Gouldon – more of his pictures can be seen at his Flickr album.