It's time for another round of advertisements which will leave you both scratching your head and deeply impressed.  Such is the world of vintage Japanese advertising.  Part one featured primarily head scratchers; this round we're looking for when Tokyo "sold the sizzle" – which was pretty damn often. Cheers!  (喝采!).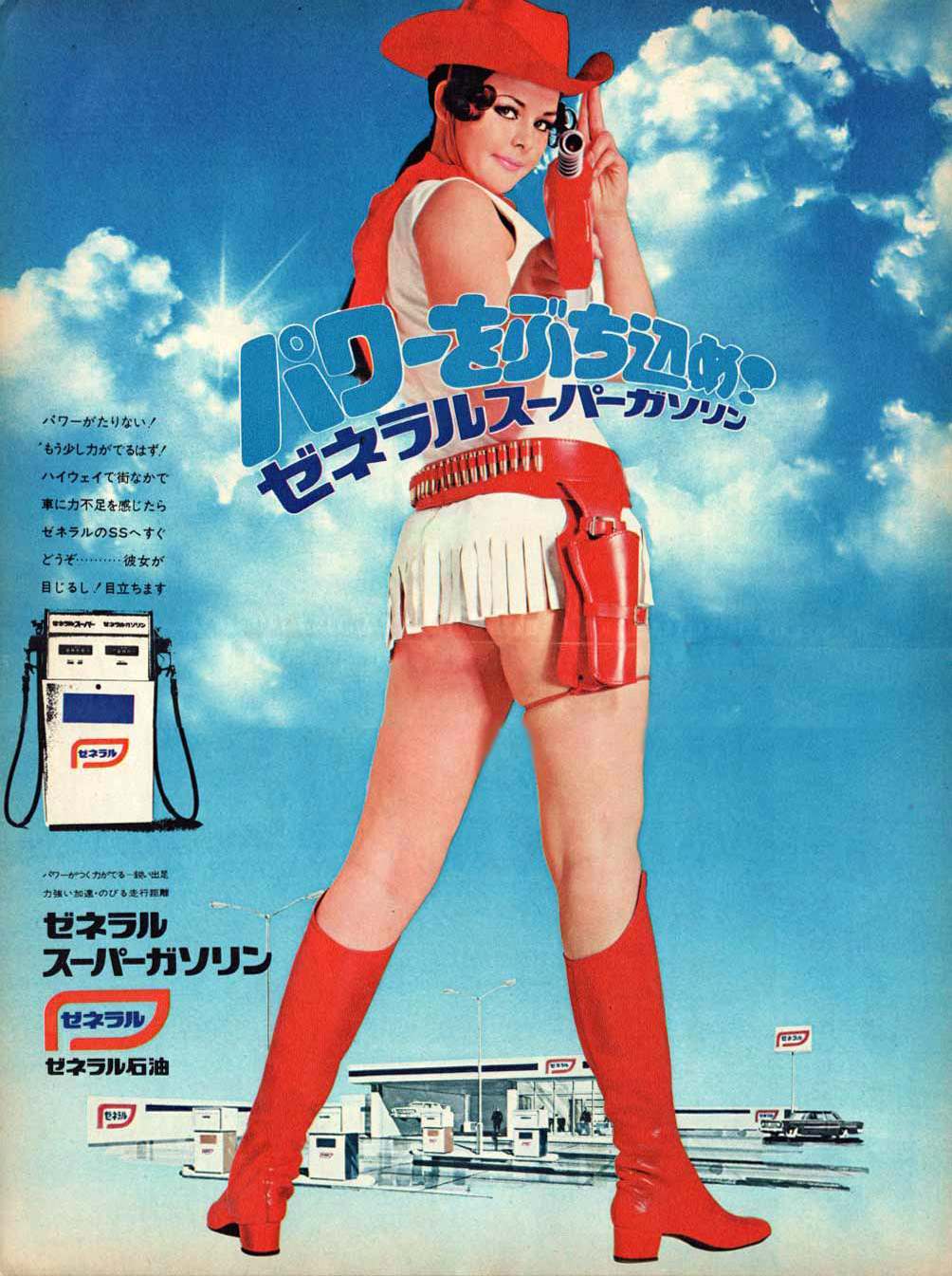 The Japanese sure knew had to advertise fuel.  Exxon and BP could take a lesson.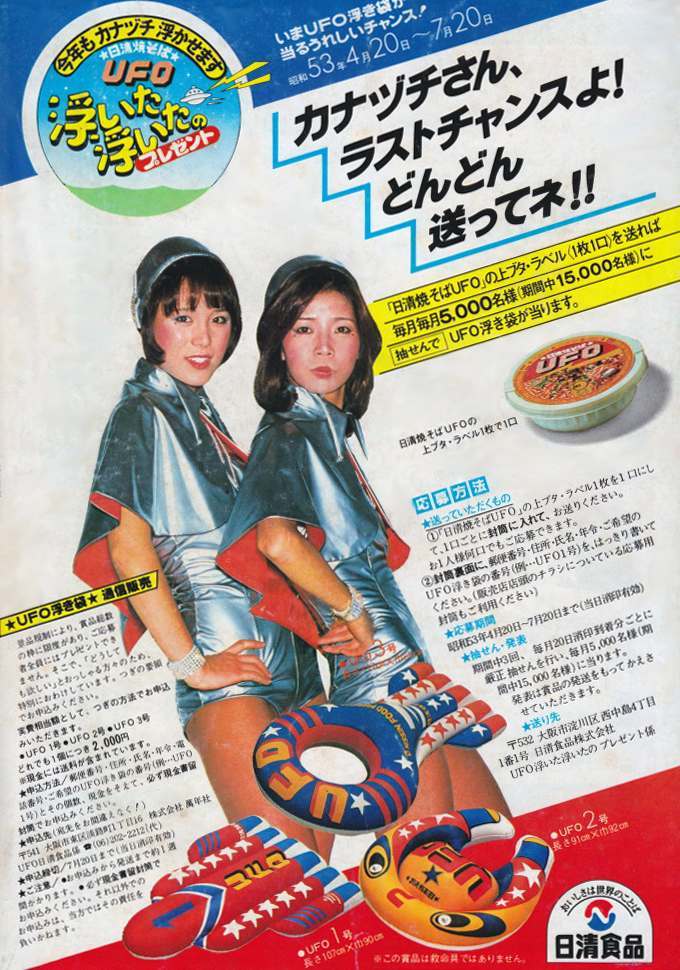 Pink Lady were huge back then.  They even had TV show in the States: Pink Lady & Jeff (a variety show trainwreck).  You couldn't even begin to catalog the amount of products these two lovely ladies endorsed: everything from air conditioning units to mood rings.  Here they are selling some sort of food product called UFO. (which apparently will earn you an inflatable toy?)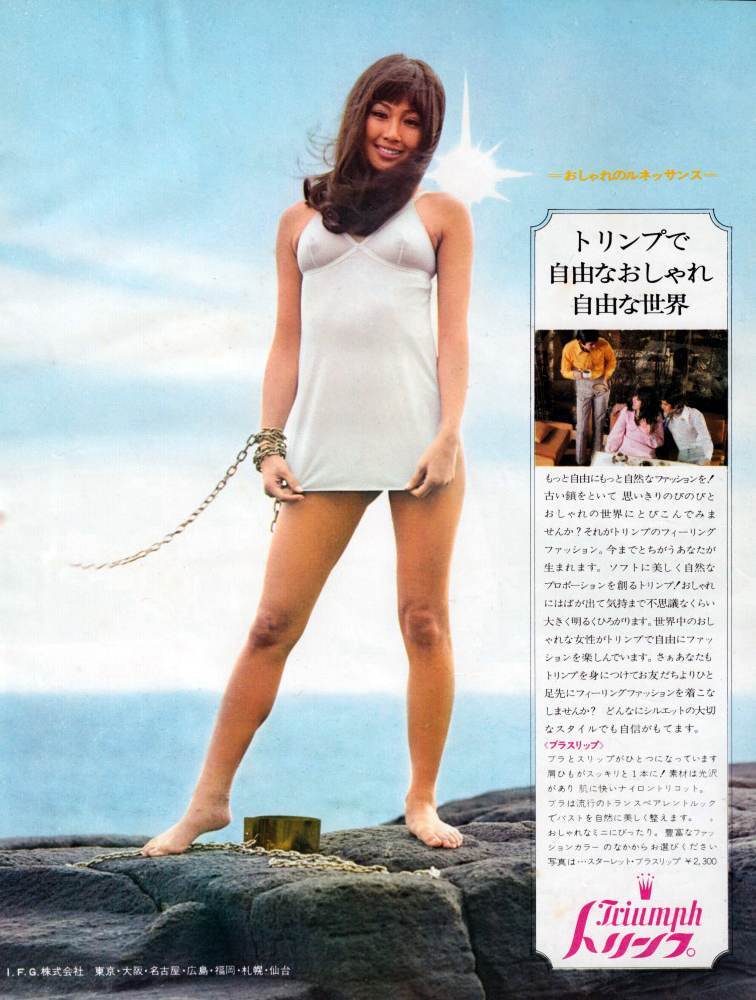 Triumph is an automobile; but I don't think that's what's being sold here.  Dear God, I need a translator, fast.  Why is she chained?  So many questions…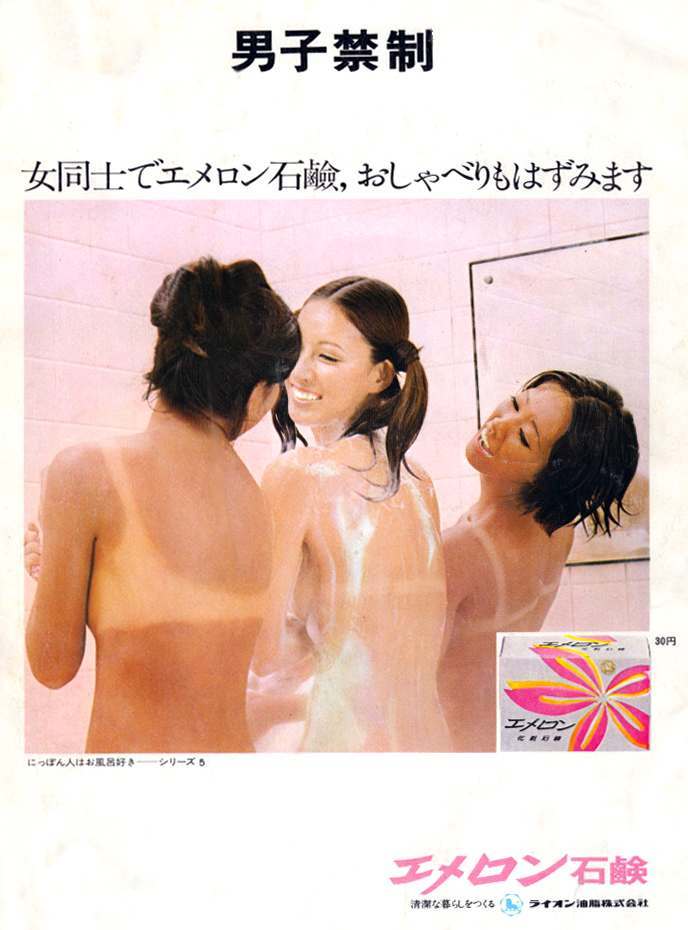 Are they finding their bikini top tan lines hysterical?  I assume this is a soap advert, but beyond that, I'm at a loss.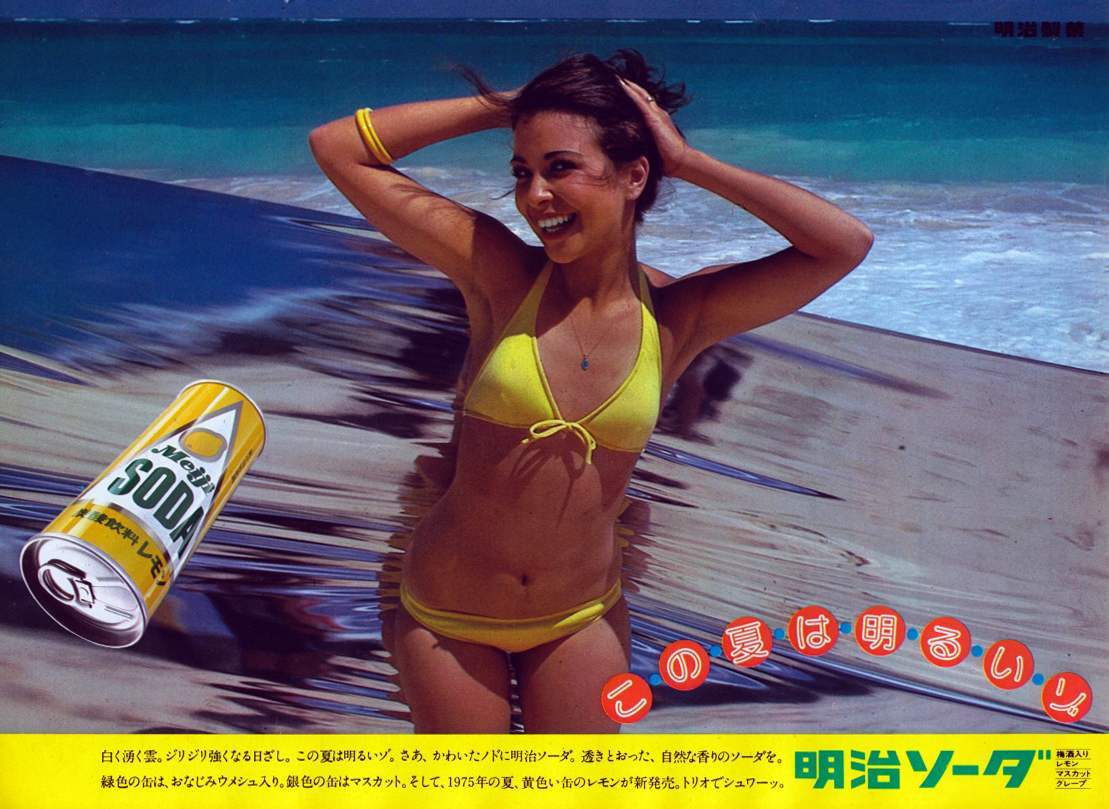 Is there a reason the print on the soda can is upside down?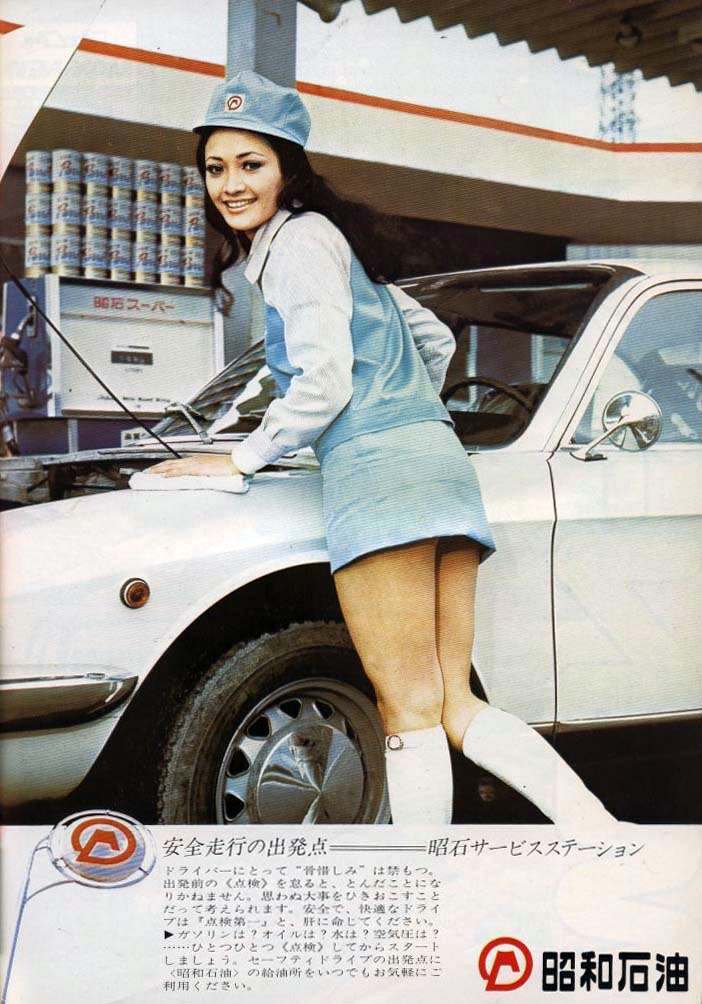 Like I said – the Japanese really knew how to sell some fuel.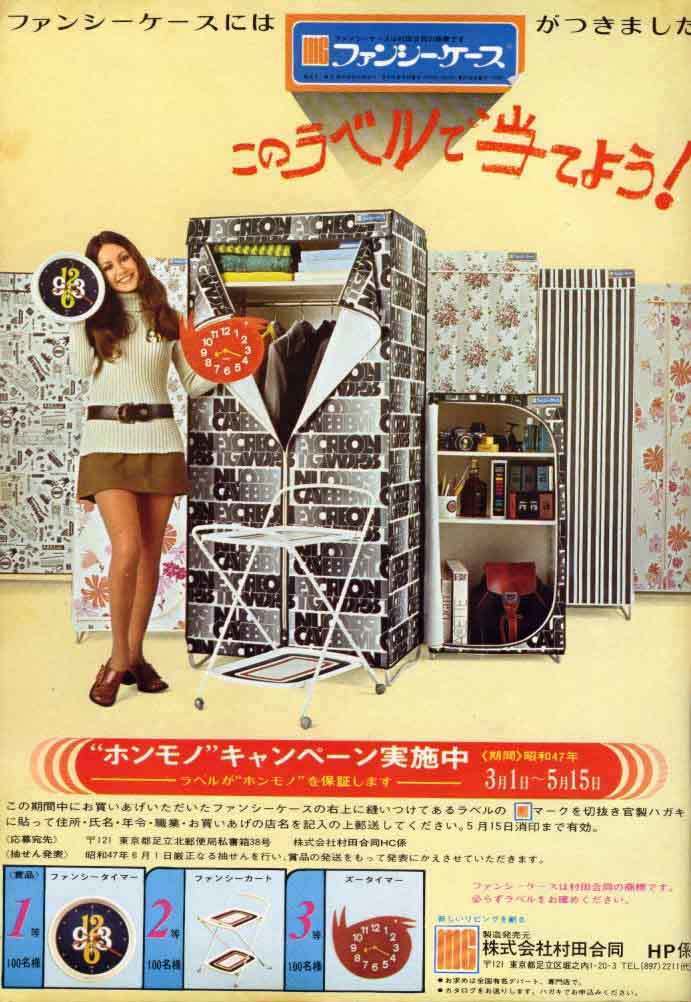 Nothing sells cardboard storage units like a gal in miniskirt.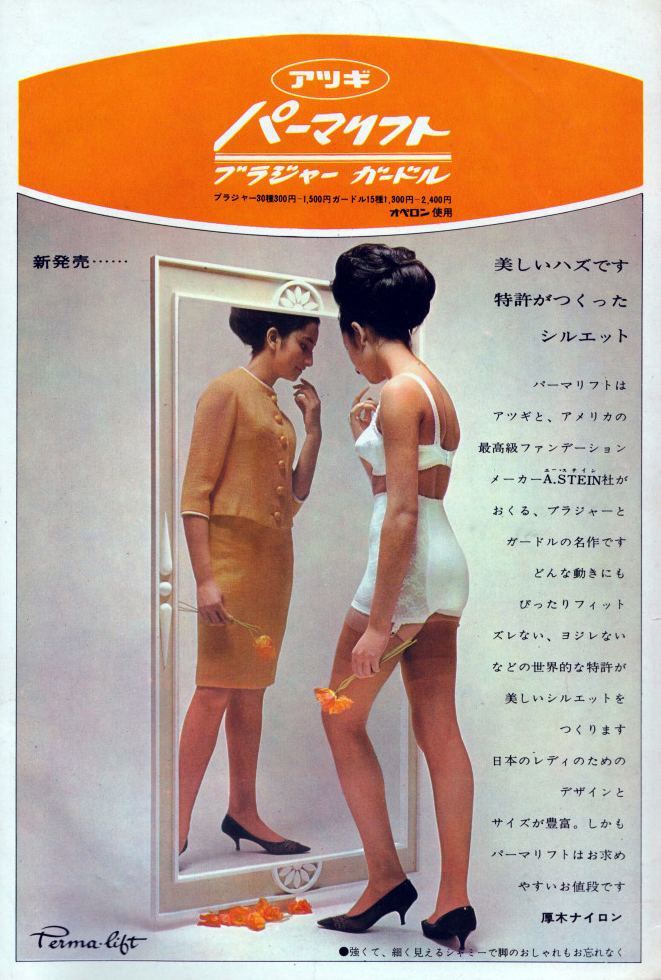 I think this is actually a shoe advert.  In the world of Japanese advertising, the "sex sells" approach was always on the table.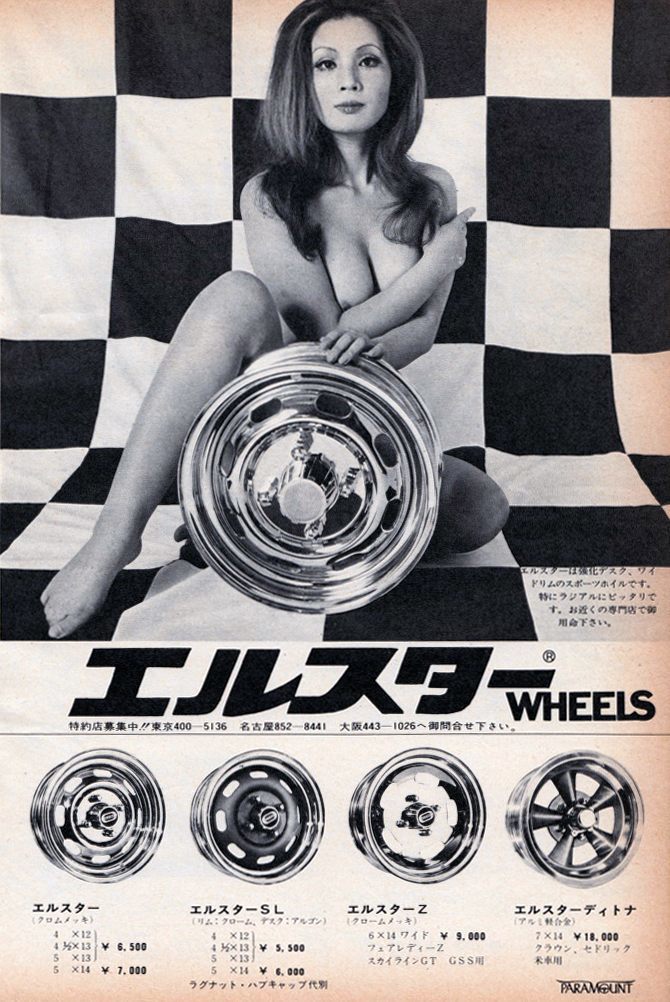 The sex sells approach to auto equipment is by no means exclusive to Japan (as evidenced by the adverts in Sex Sells Auto Equipment Part One and Part Two).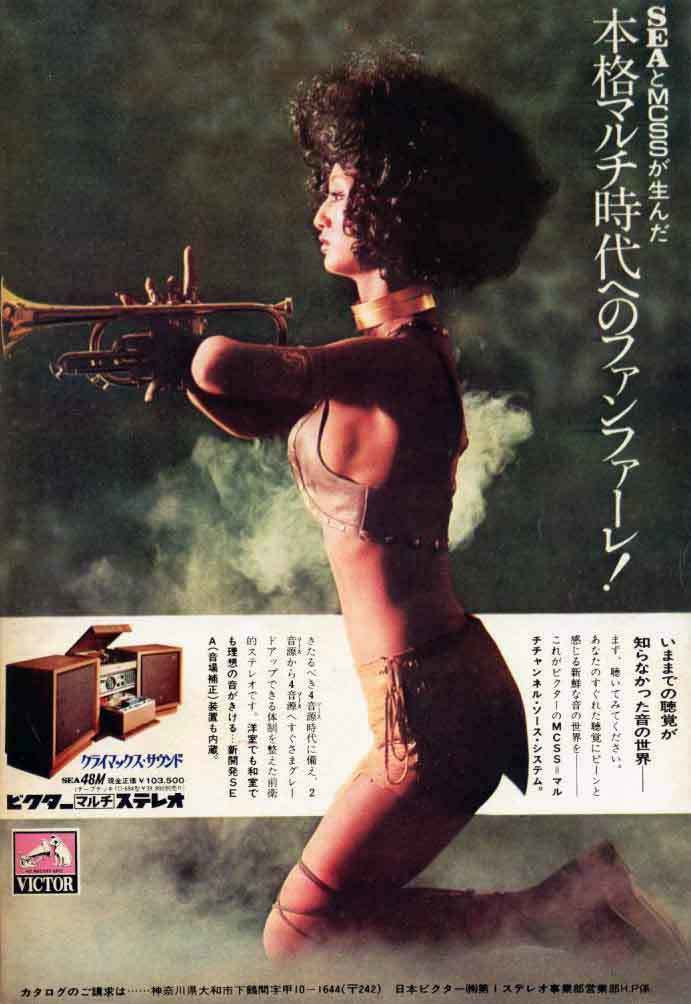 If "sex sells" can be used to sell office labelers, rice, and boot polish, it only makes sense that it would be used to sell Hi-Fi's.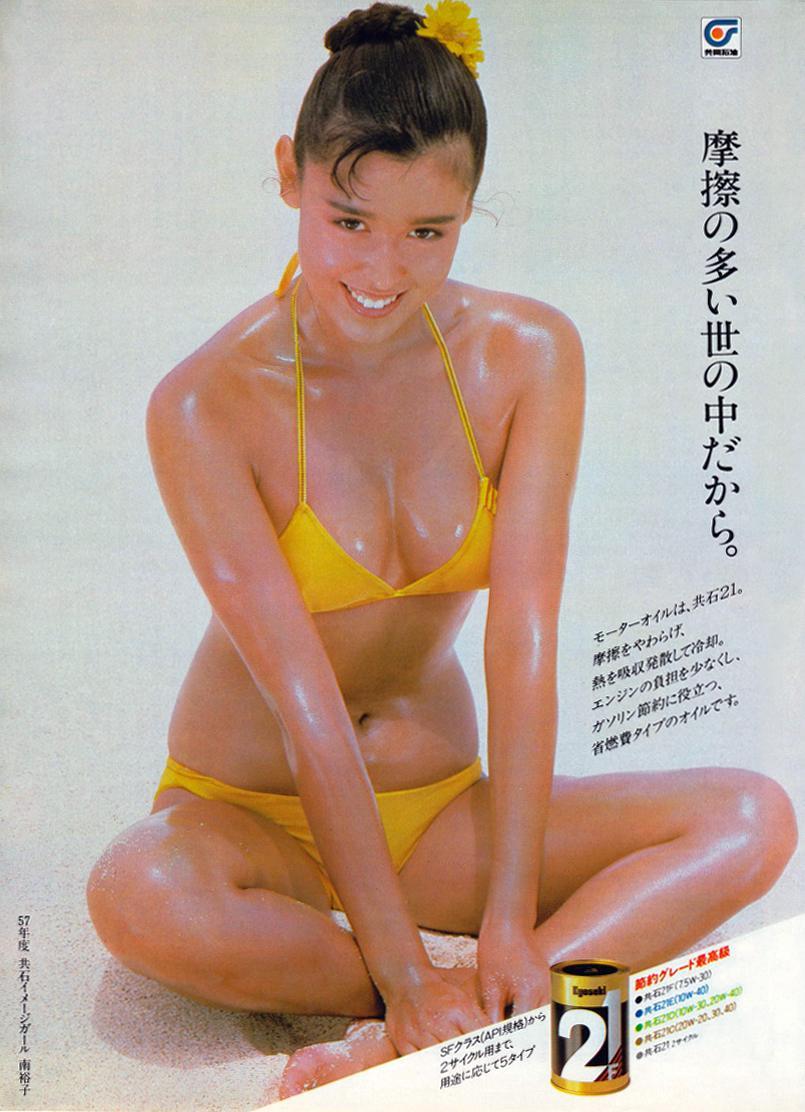 I was just thinking I needed to buy some batteries.  I assure you, it has nothing to do with this oiled-up girl in a bikini.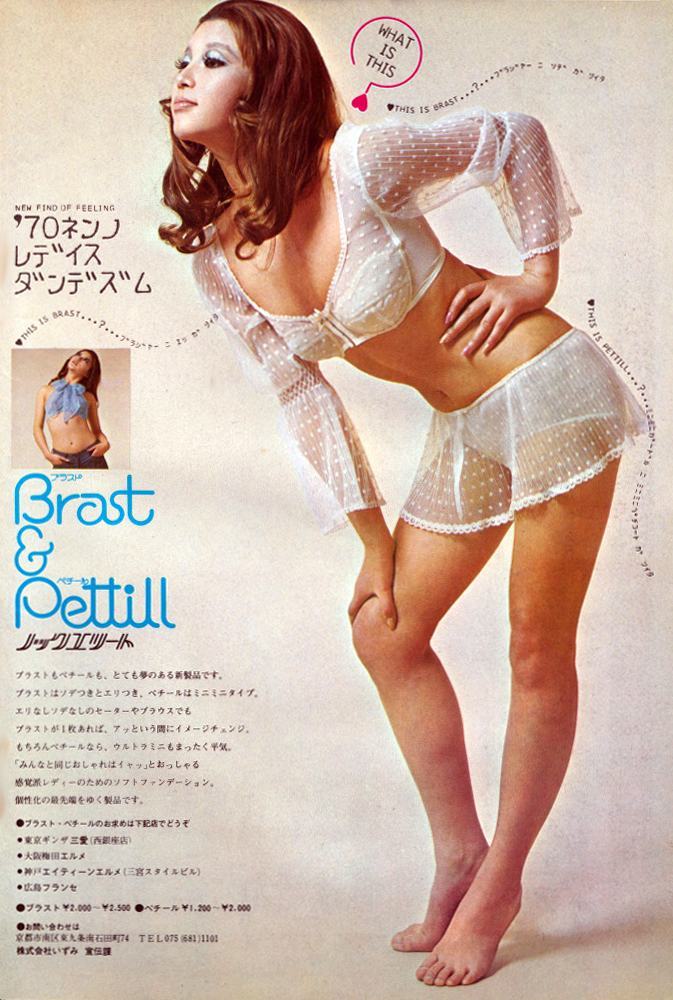 This one points out: "this is Brast", "this is Pettill"… yet I'm still a little confused.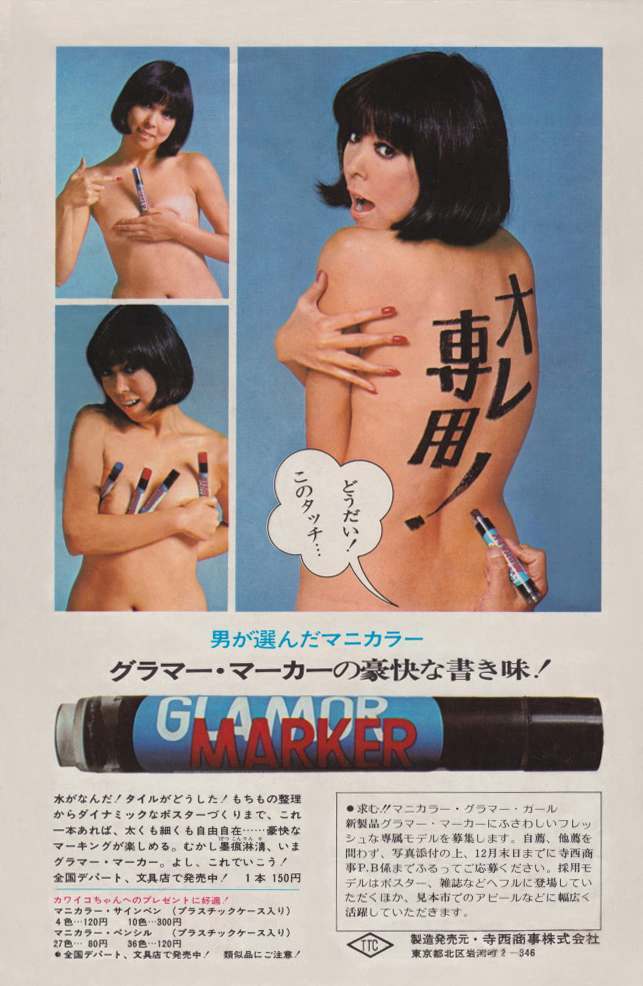 This one's from our previous Japan post, but it's worth repeating.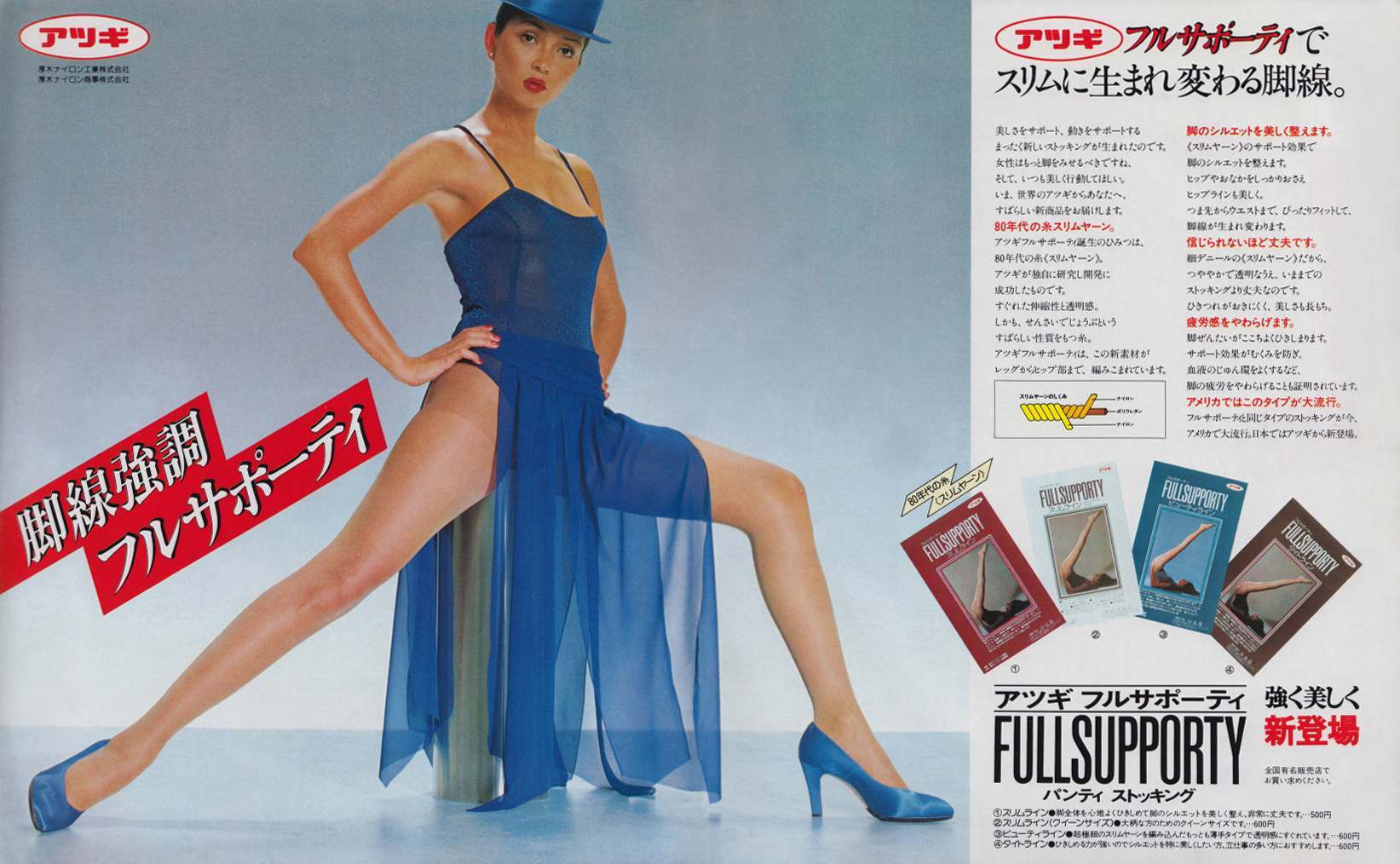 Full Supporty!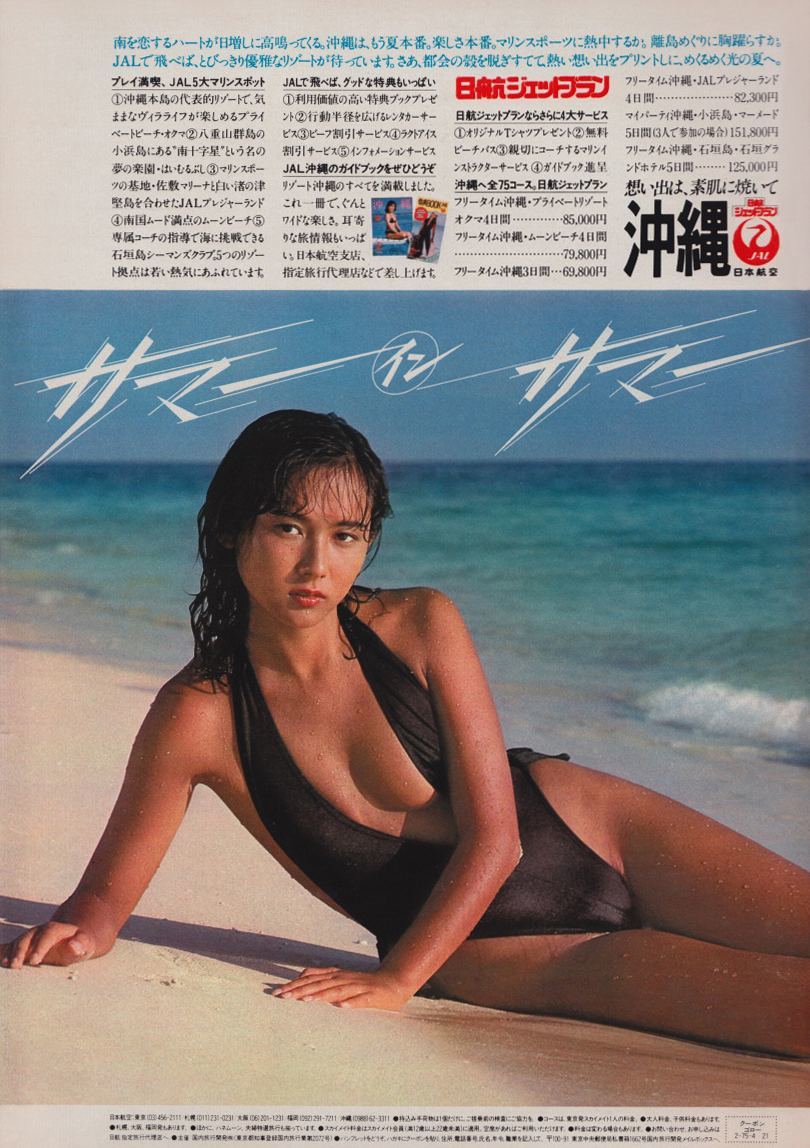 Anyone want to hazard a guess as to what's being sold here?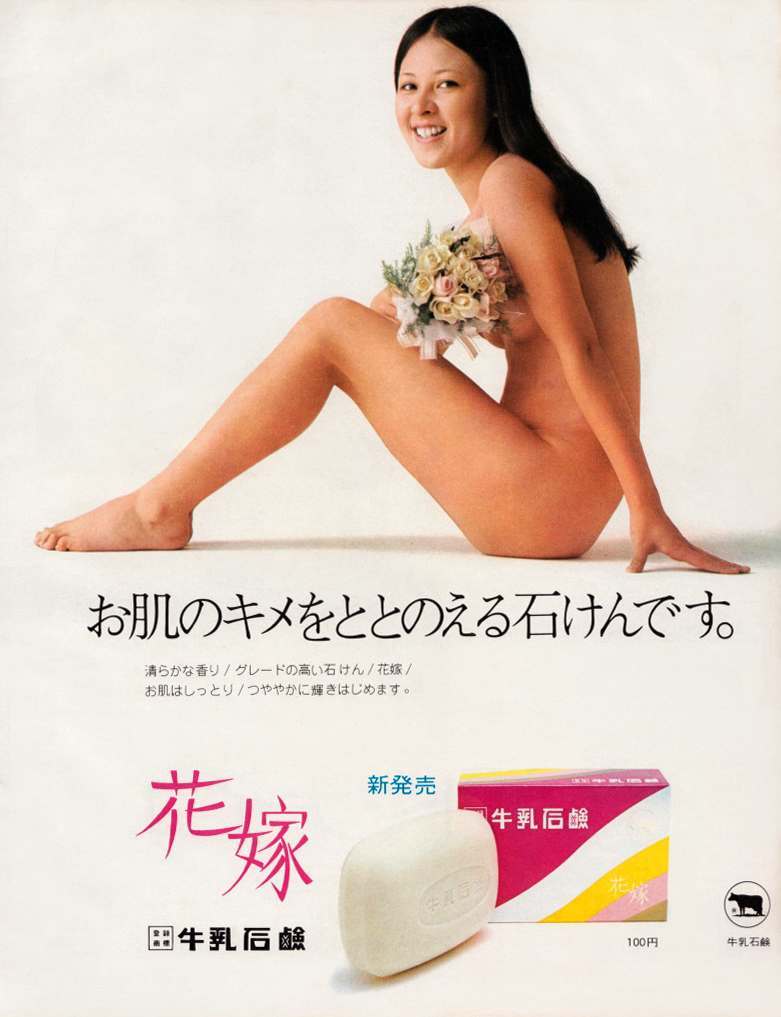 File this one under Nudevertising.
And the next…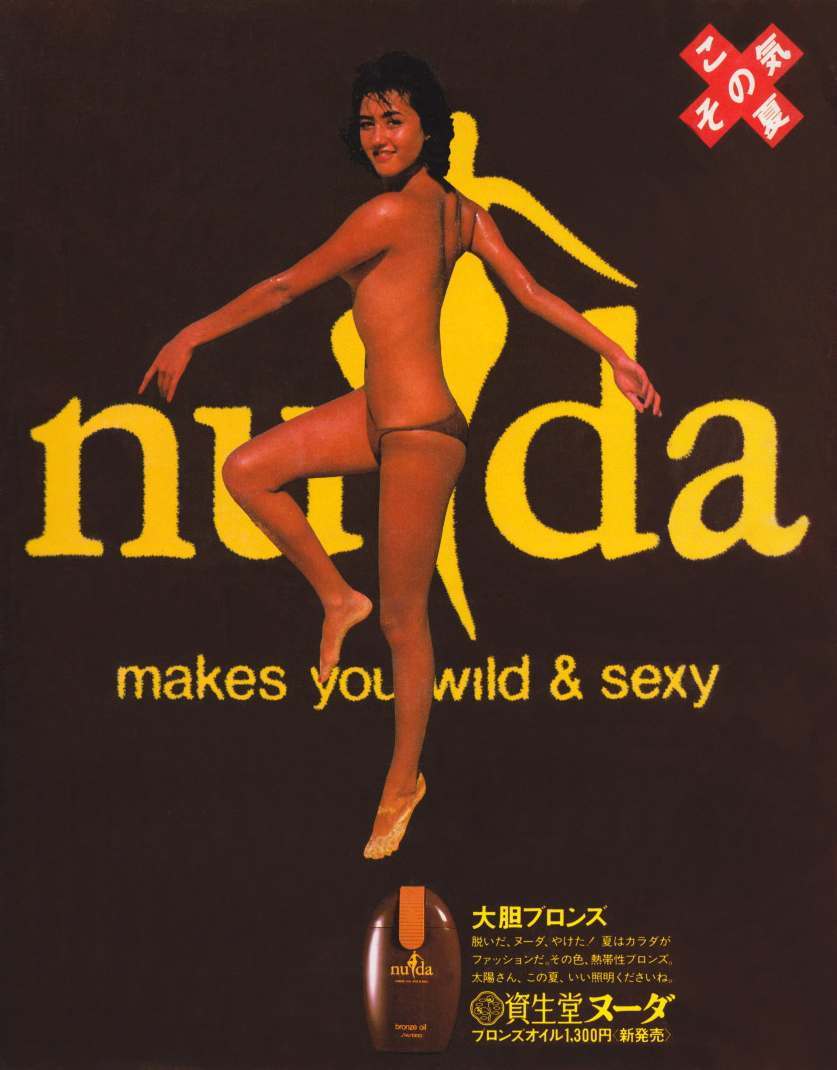 Nuda makes you wild and sexy!  Quite a claim from a humble tanning lotion.