Nothing makes me want to buy chocolate more than a man being attacked by creepy stuffed monkeys. Such is the case for much of vintage Japanese advertising: something is lost in the translation. I'm sure if I was more familiar with the culture and the language, these might make sense. As it is, however, I'm left scratching my head at many of these old ads. Let's have a look…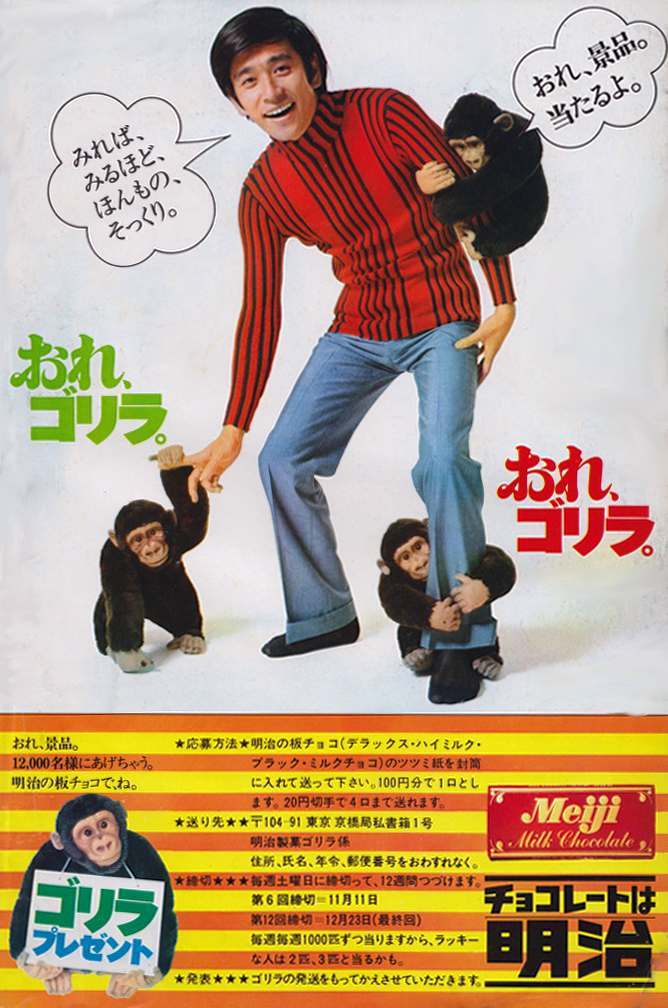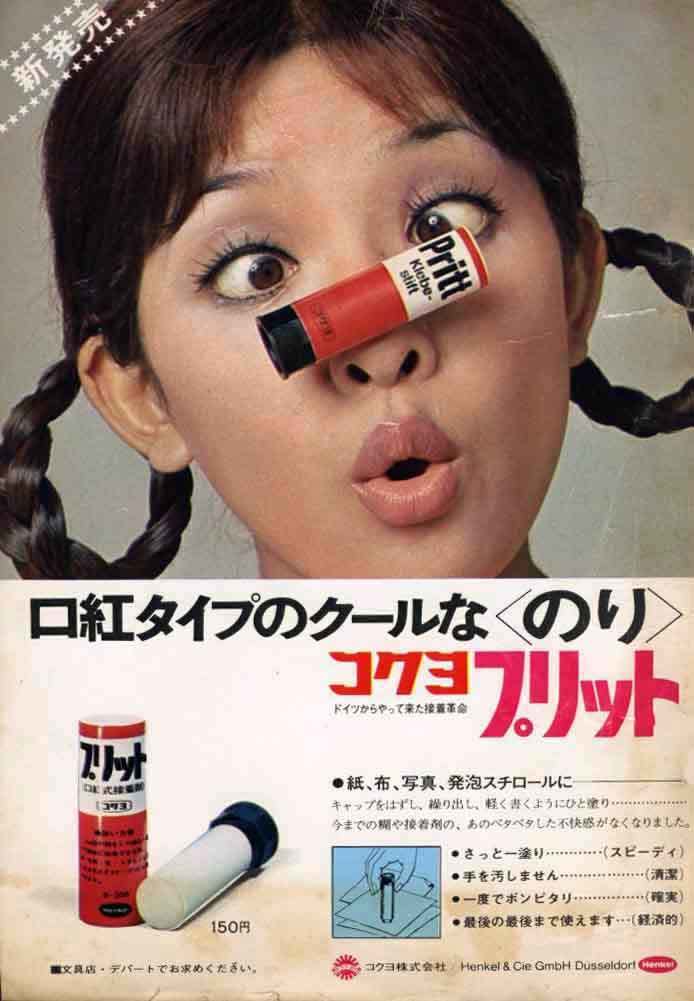 This would appear to be a glue stick ad.  Why it's stuck to her nose is anyone's guess.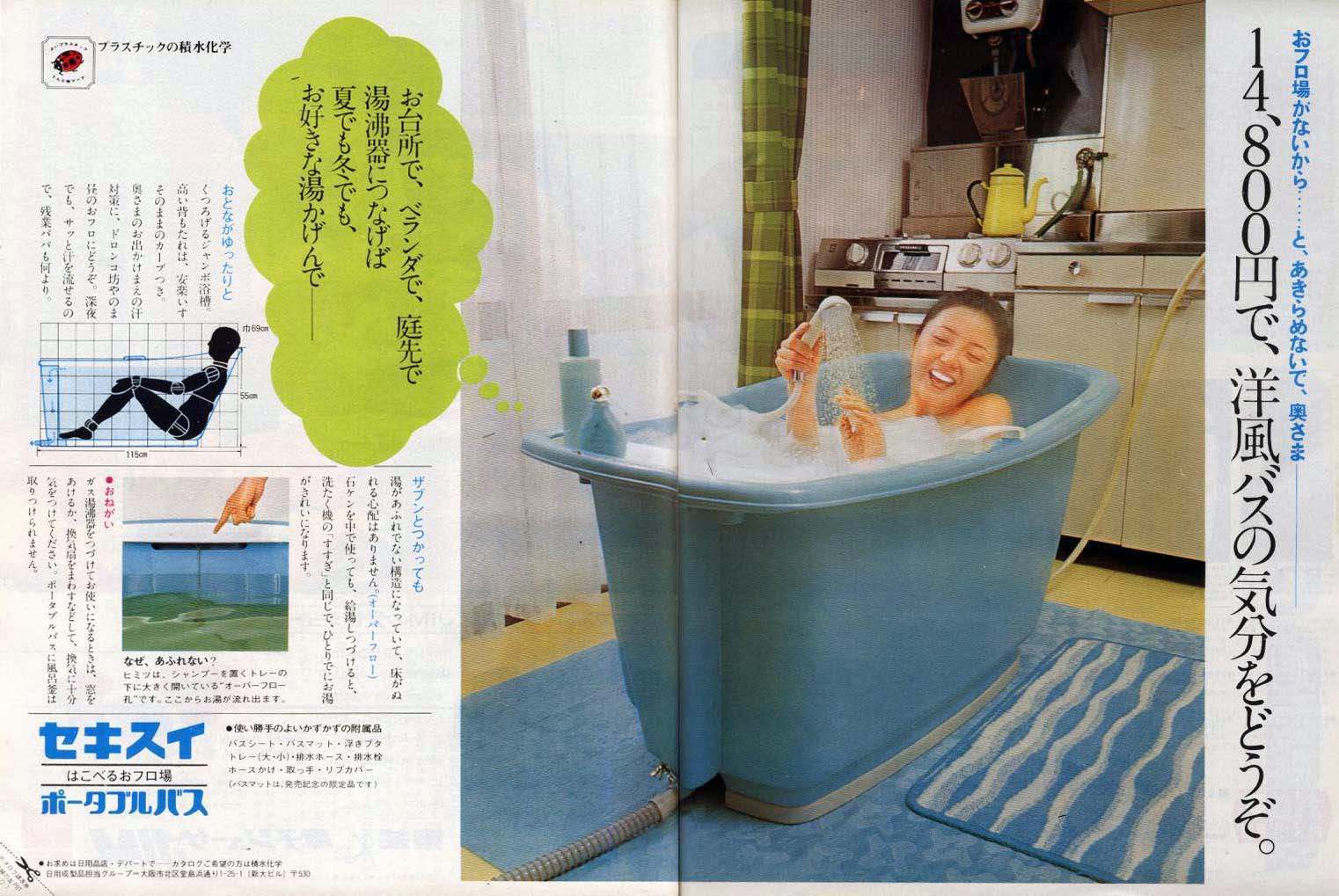 Nothing inherently wrong with taking a bath in the middle of your laundry room in a small rubber container, I suppose.  I think the size would have to be tripled to make it in American markets.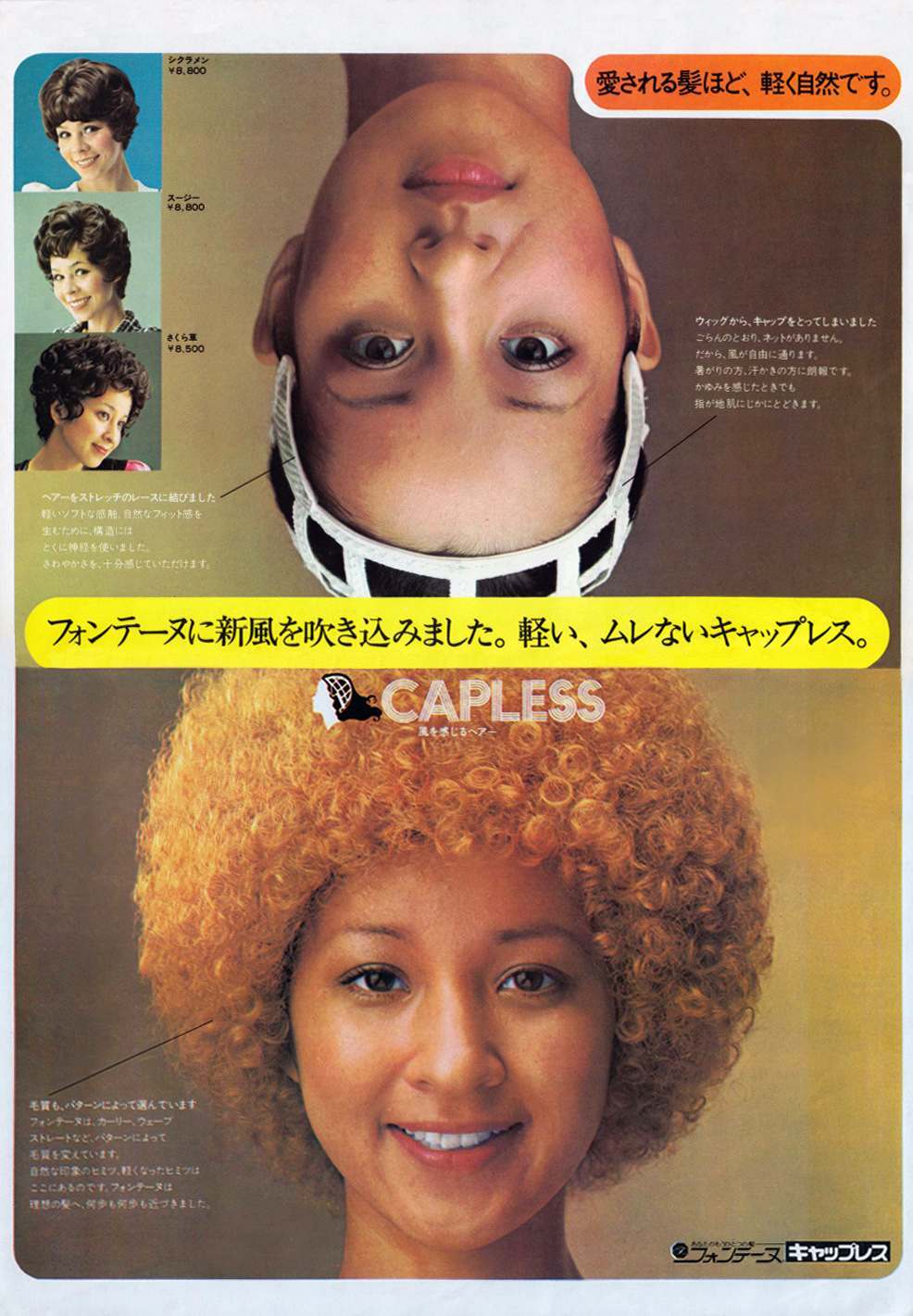 Because Japan needs a shower cap that can contain big blonde afros.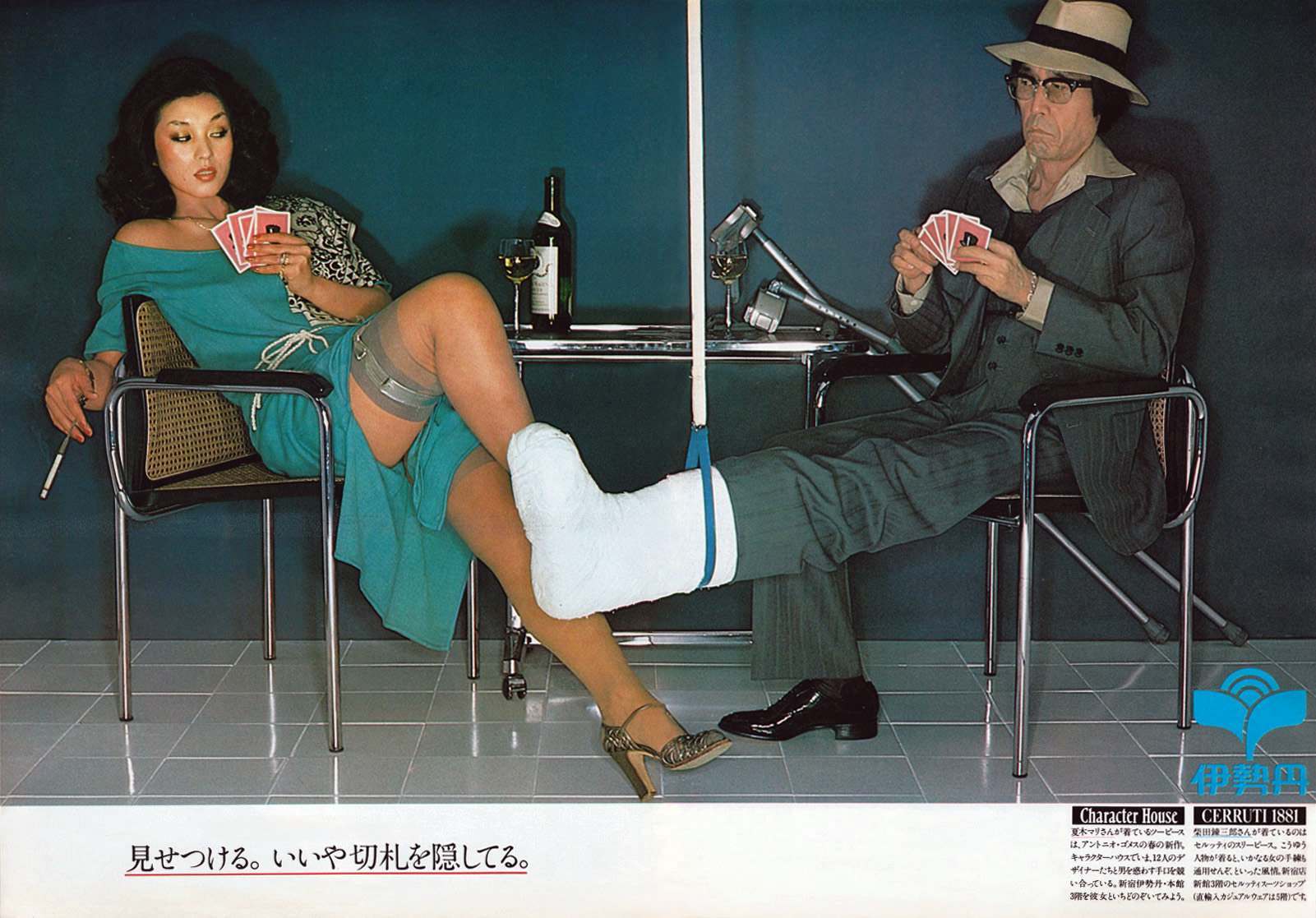 What exactly is being sold here, I couldn't even hazard a guess.  I can tell you it is an advert, and it is from Japan… but that's where my understanding ends.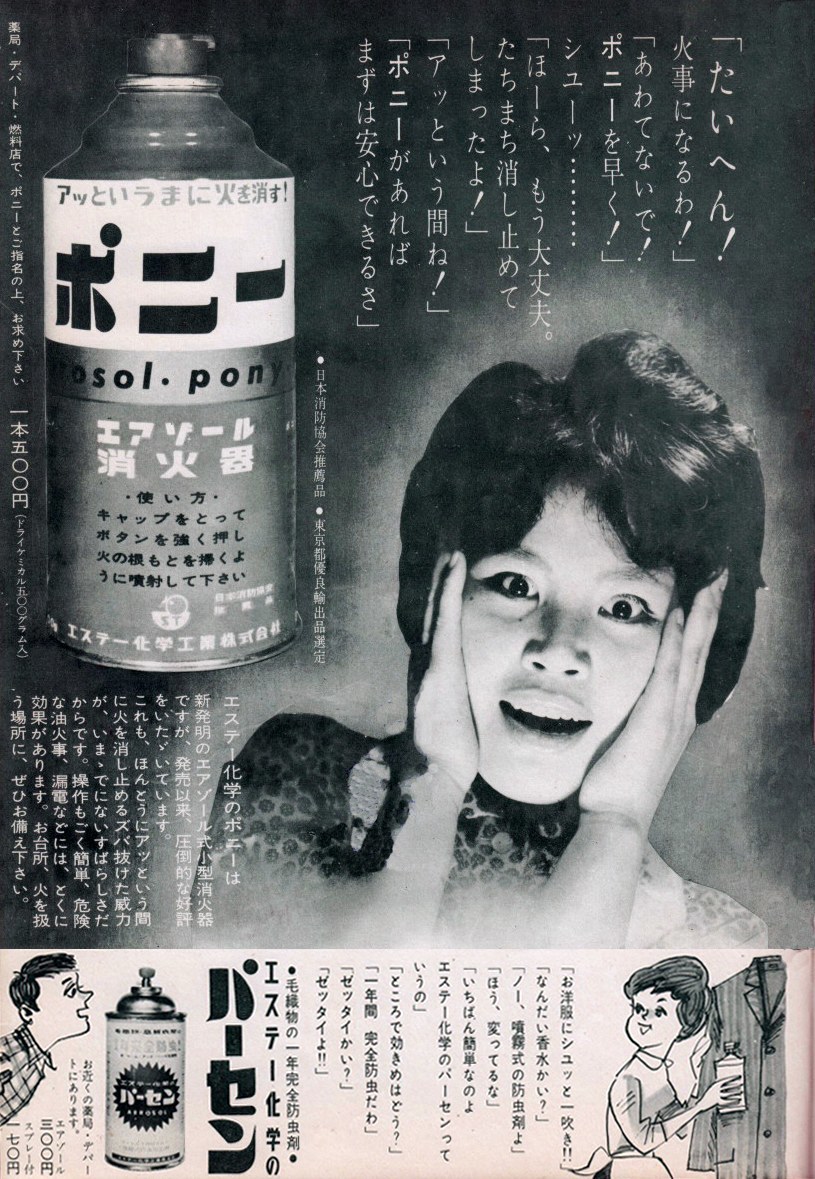 I presume this is just some sort of starch spray… but why does the advert resemble a horror movie?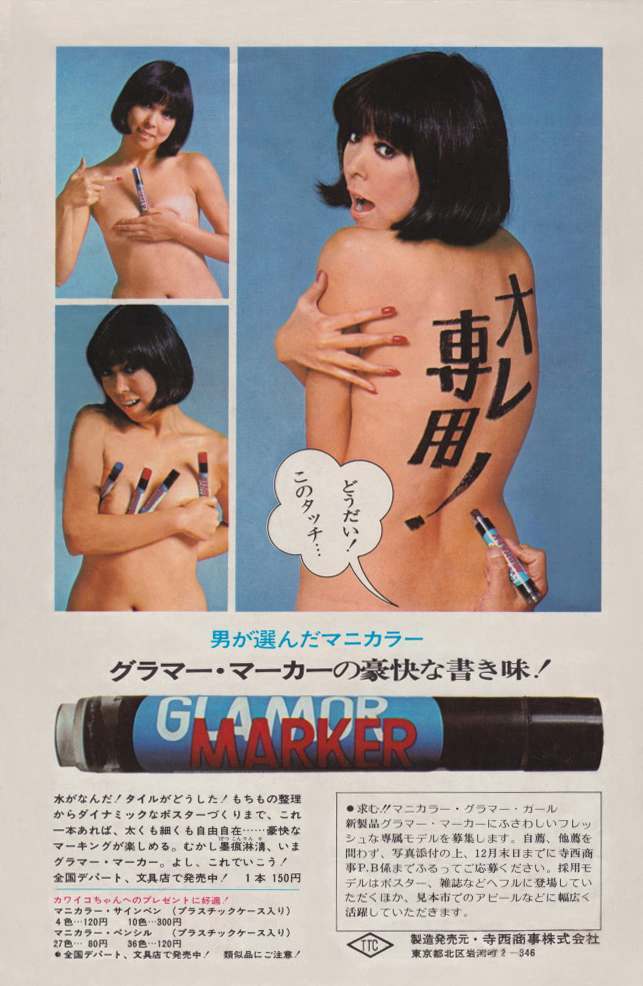 Was this a thing?  Were Japanese people writing on each other in the 1960s?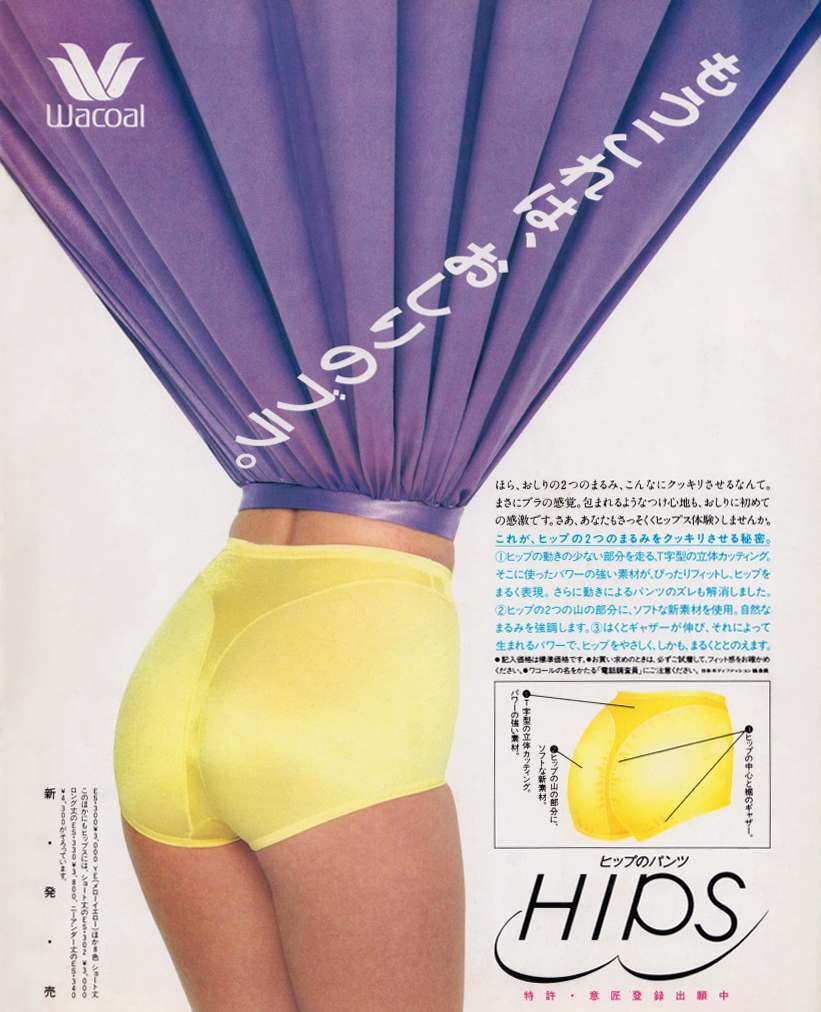 Hmm.  Judging by the picture and the very defined diagram, I don't think "hips" is quite the right term.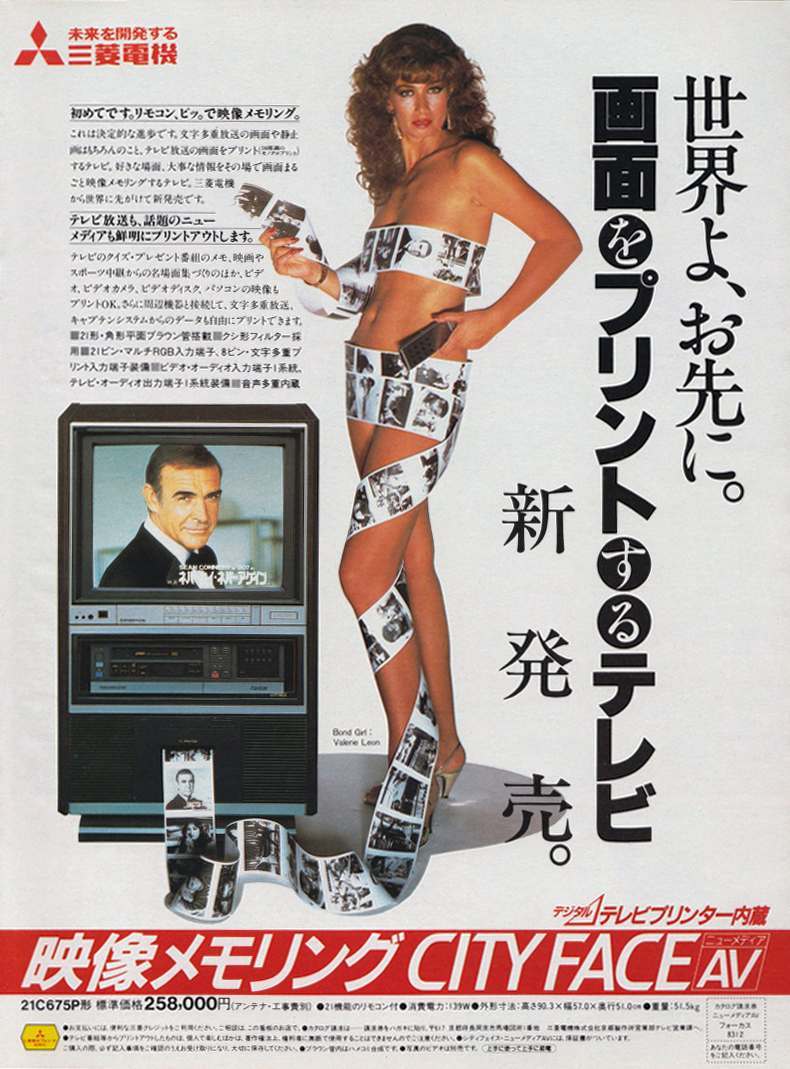 So, let me get this straight: this device spits out rolls of movie stills?  I don't understand, but if Valerie Leon is wrapping herself in them, I'll buy it anyway.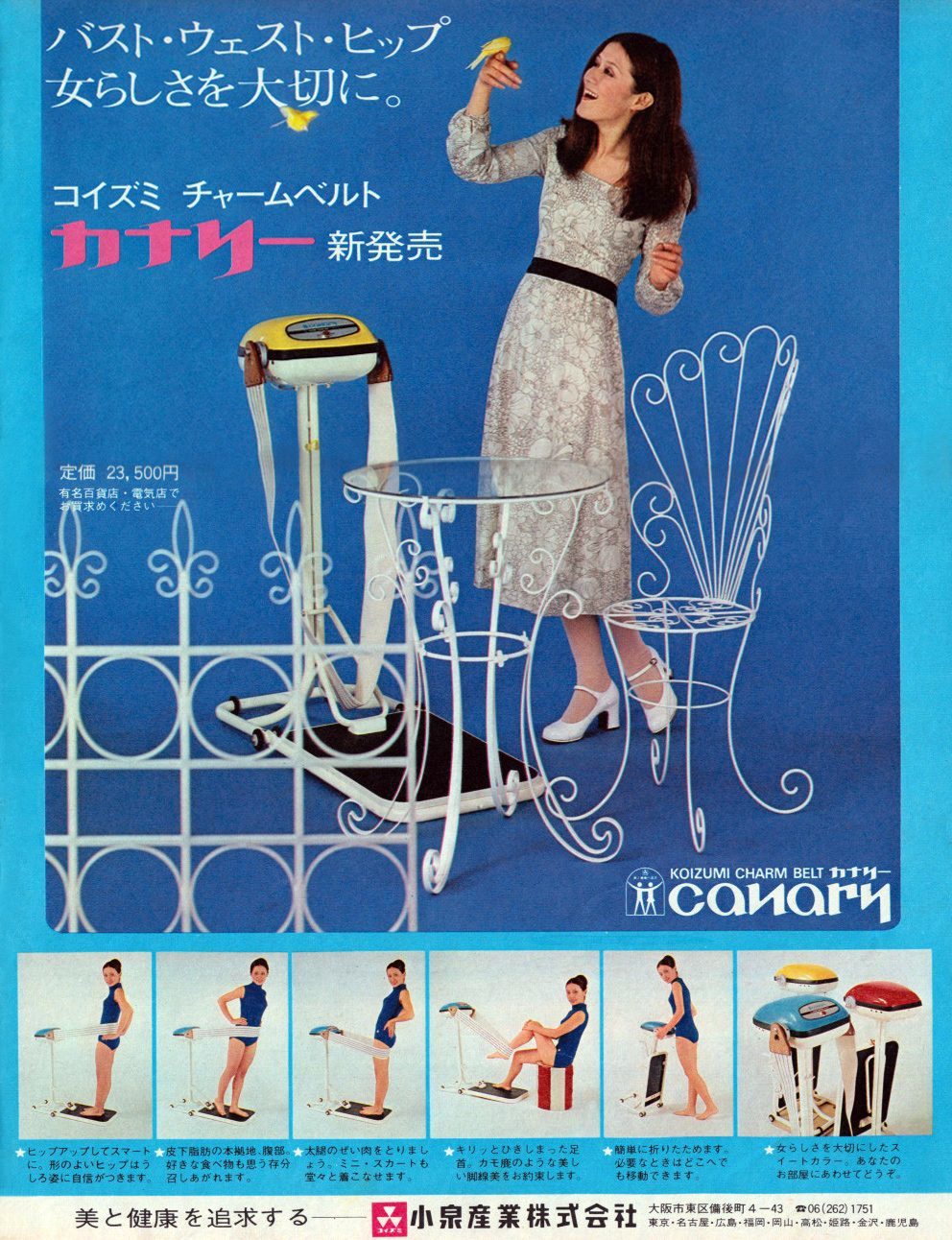 This is an advert for a piece of exercise equipment – yet it features a woman in a dress admiring a small bird surrounded by patio furniture.  My brain hurts.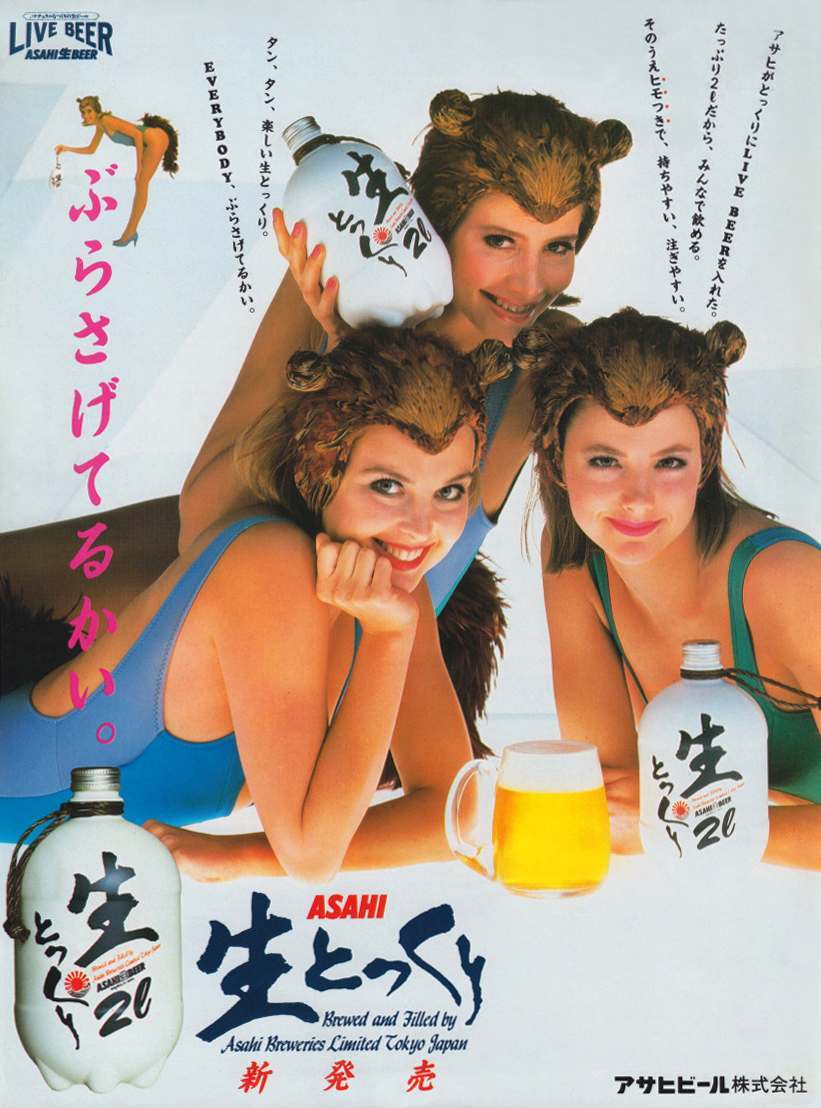 More beer adverts should feature chicks in squirrel helmets.  There's just not enough squirrel helmets in American beer advertising.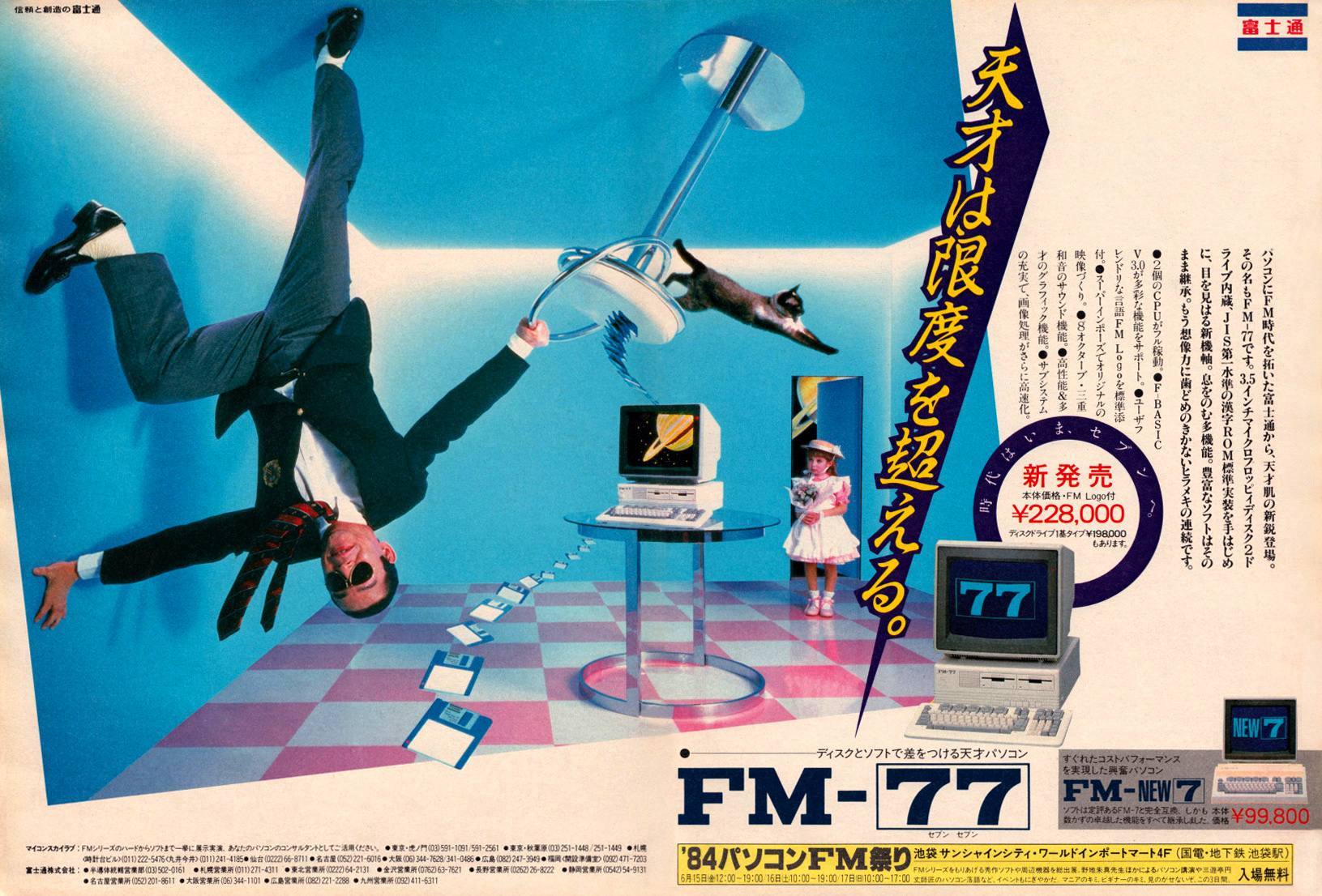 What the – ?  I have a headache.  Anybody have some aspirin?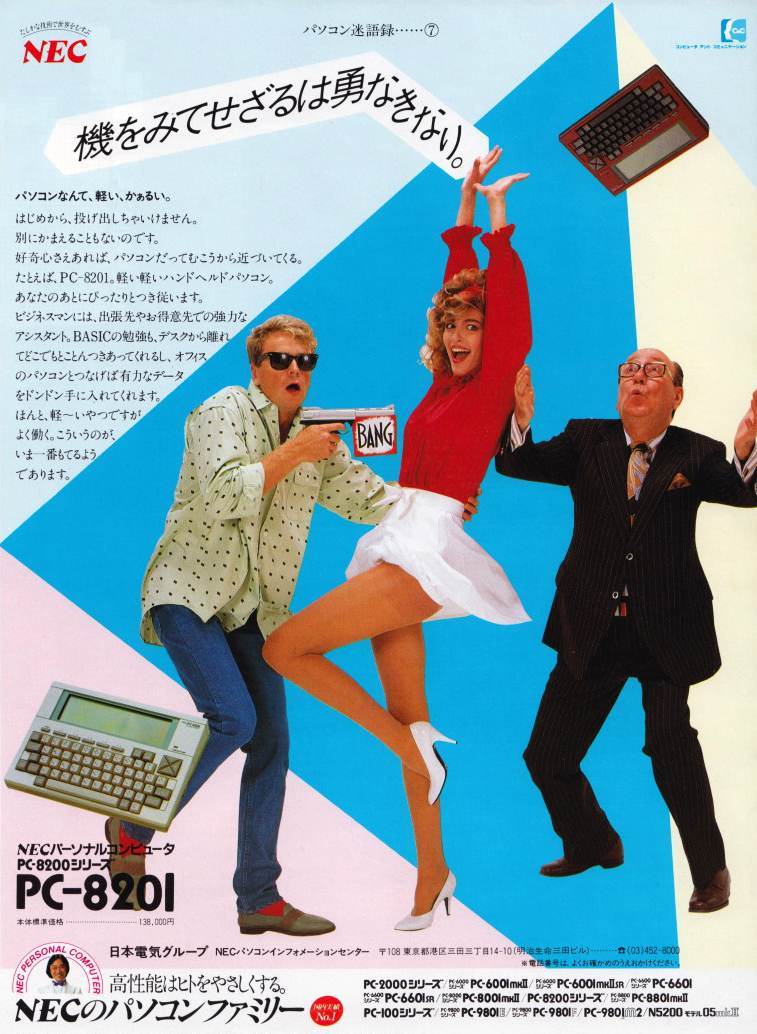 On the one hand, I'm utterly confused – this stuff just looks absolutely batshit crazy.  On the other, it's so different and fun, I want to hop on the next plane to Tokyo  and enter into this land of beautiful insanity.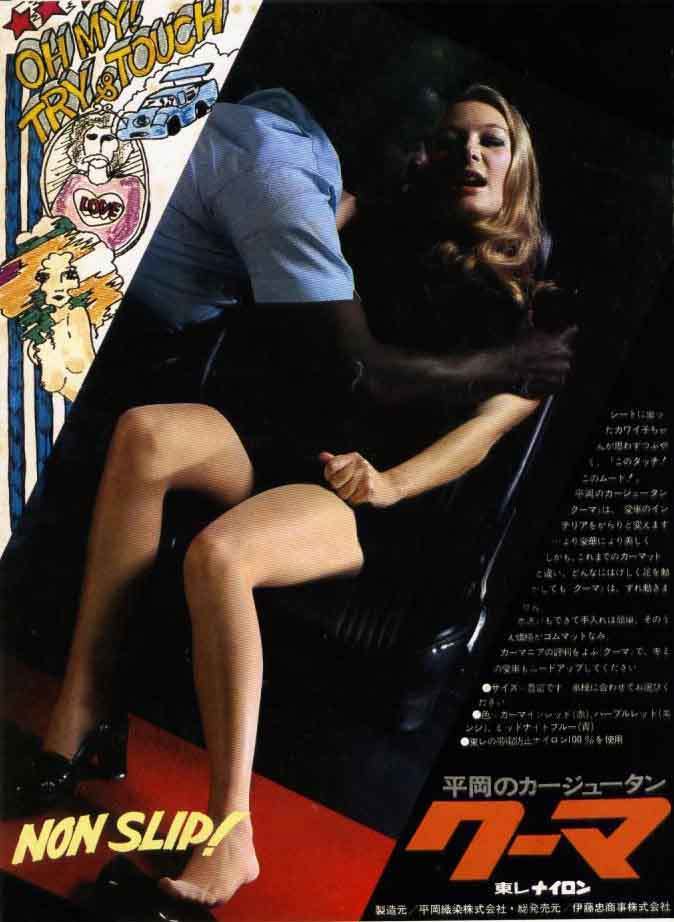 "Oh My! Try & Touch"… sure, but is this woman being assaulted?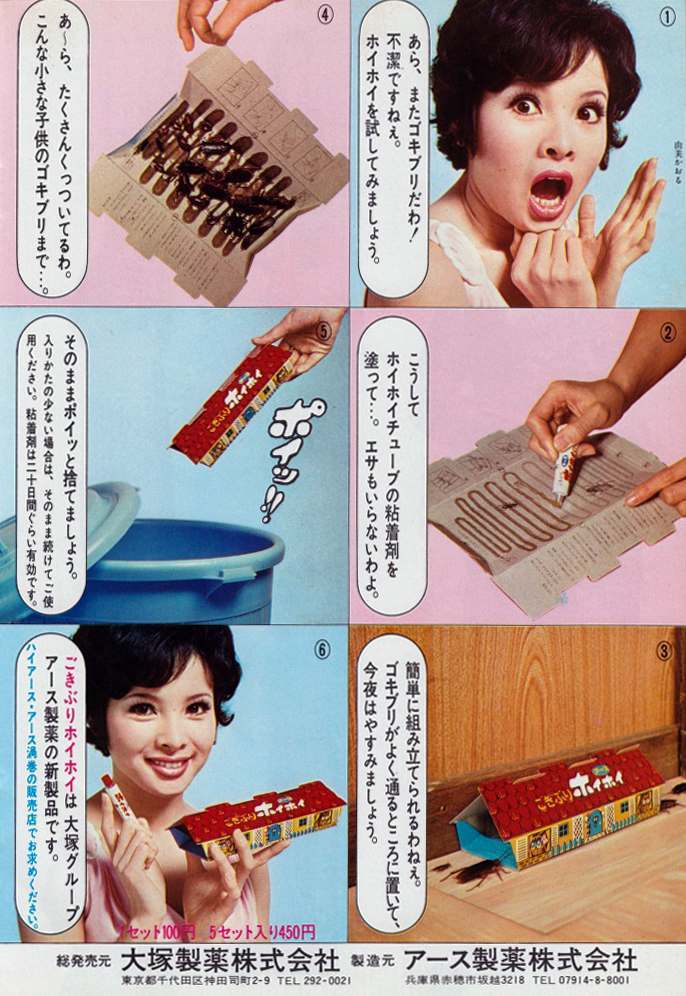 I'm not sure the roaches will appreciate all the artistic touches that went into this House of Death, but I do.
That's all the Japanese advertising I can handle in one sitting.  More to come.
END