It's amazing how similar certain album covers are to each other; some intentionally, some by chance.  We've covered this subject before (Part 1, and Part 2: the cheesecake edition); however, there's some gold still left to mine.  Let's have one more look…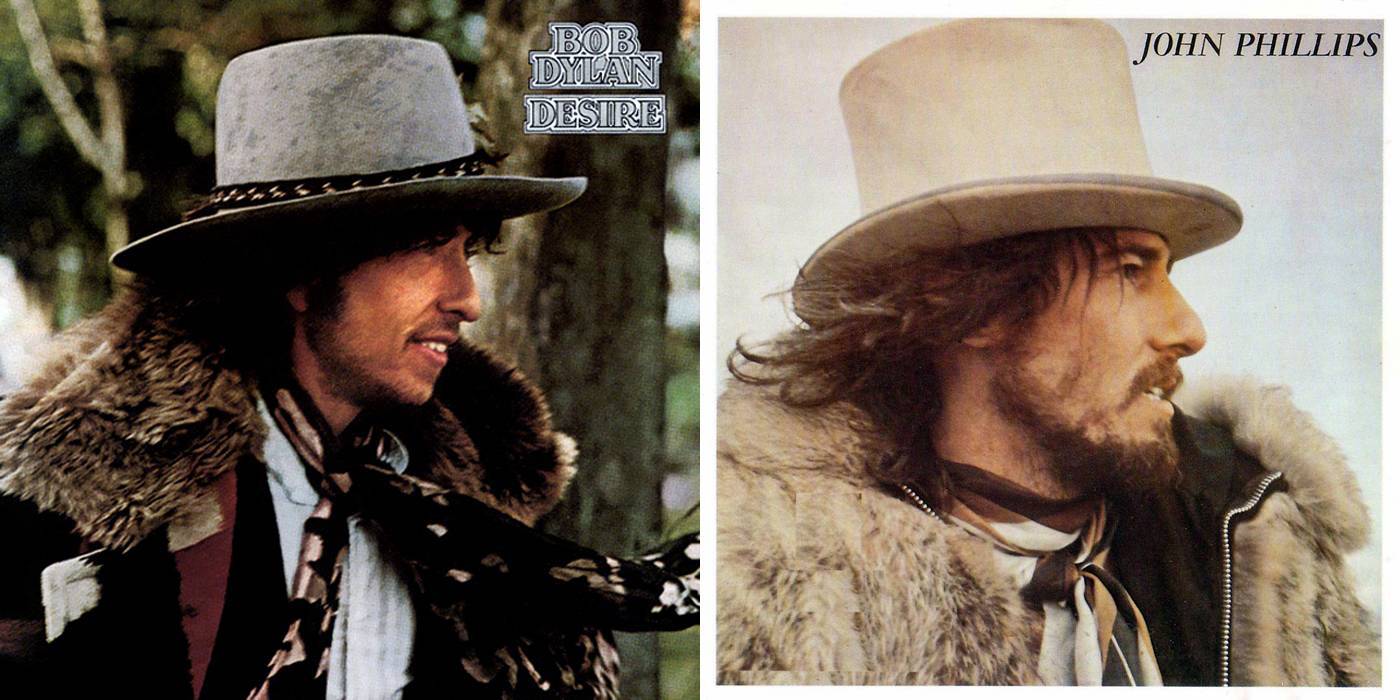 It's recently come out about how much Dylan "borrowed" from other sources.  Looks like he borrowed more than lyrics; the Dylan record is from 1975, the John Phillips record is from 1970.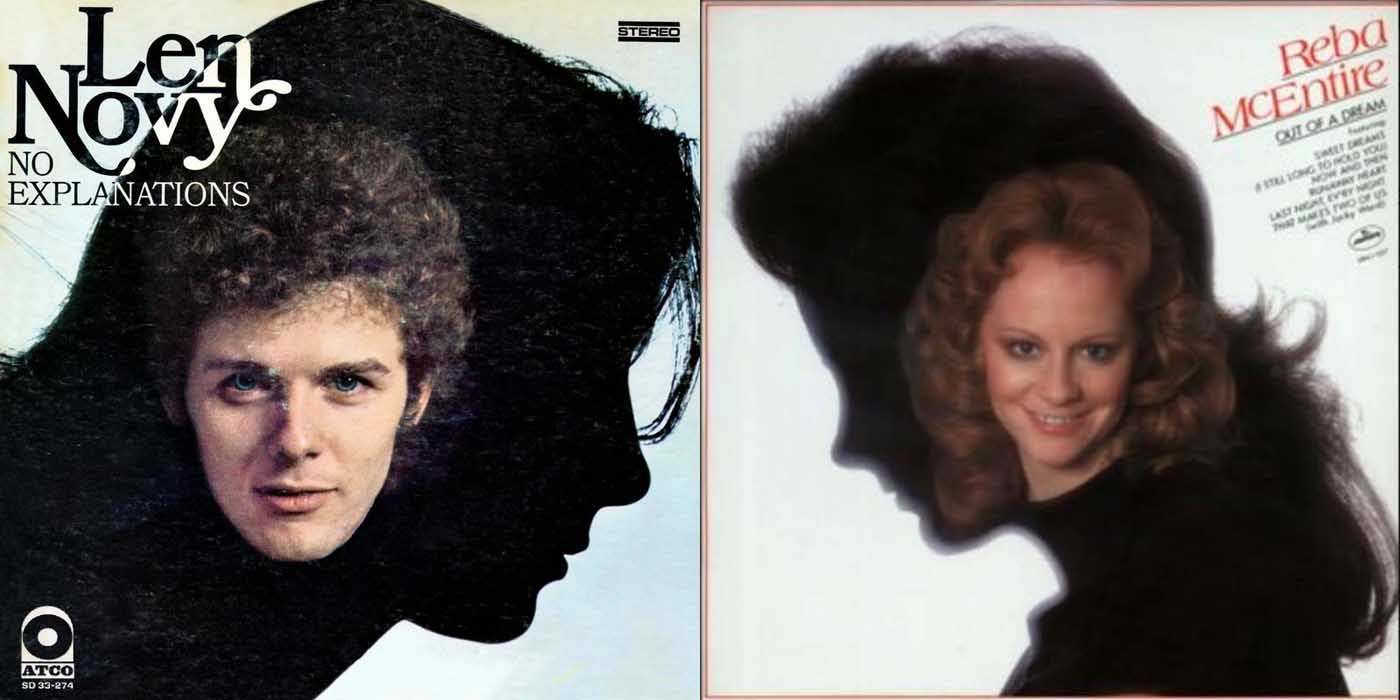 Len Novy – No Explanations (1969)
Reba McEntire – Out of a Dream (1979)
I love how Reba resurrects this a full ten years after Mr. Novy.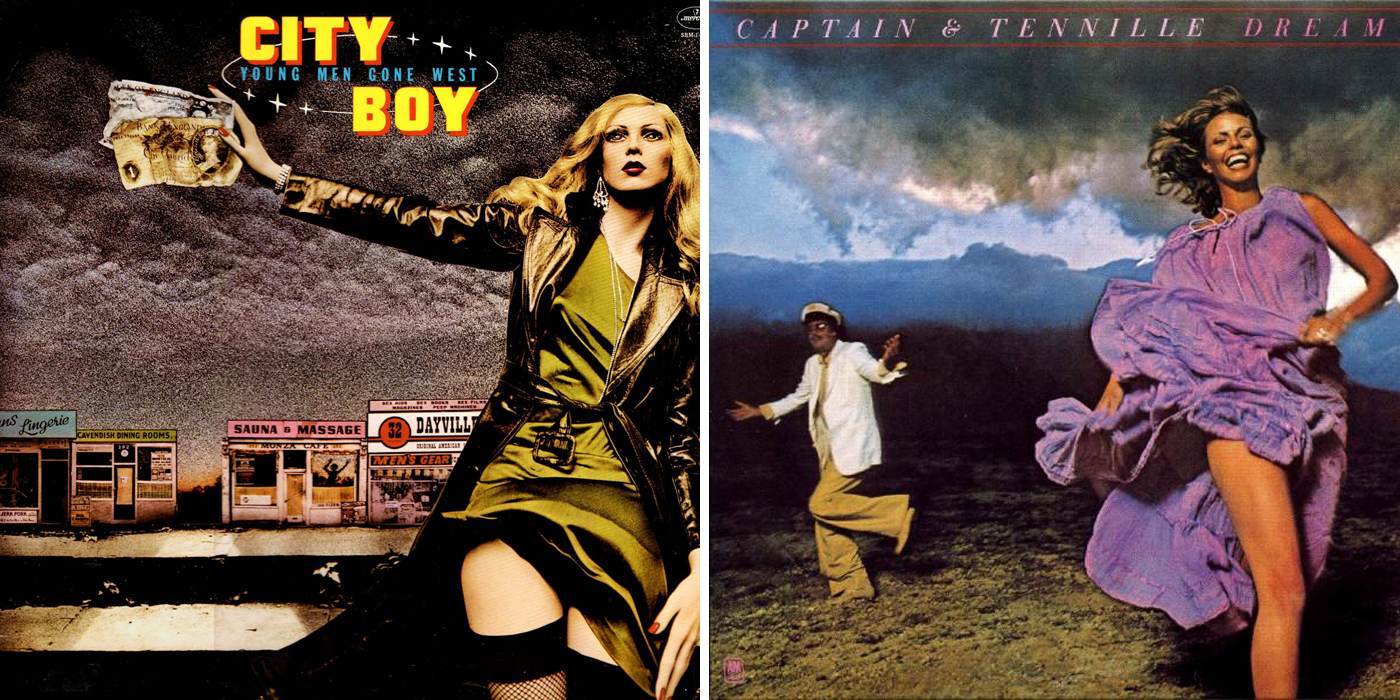 City Boy – Young Men Gone West (1977)
Captain & Tennille – Dream (1978)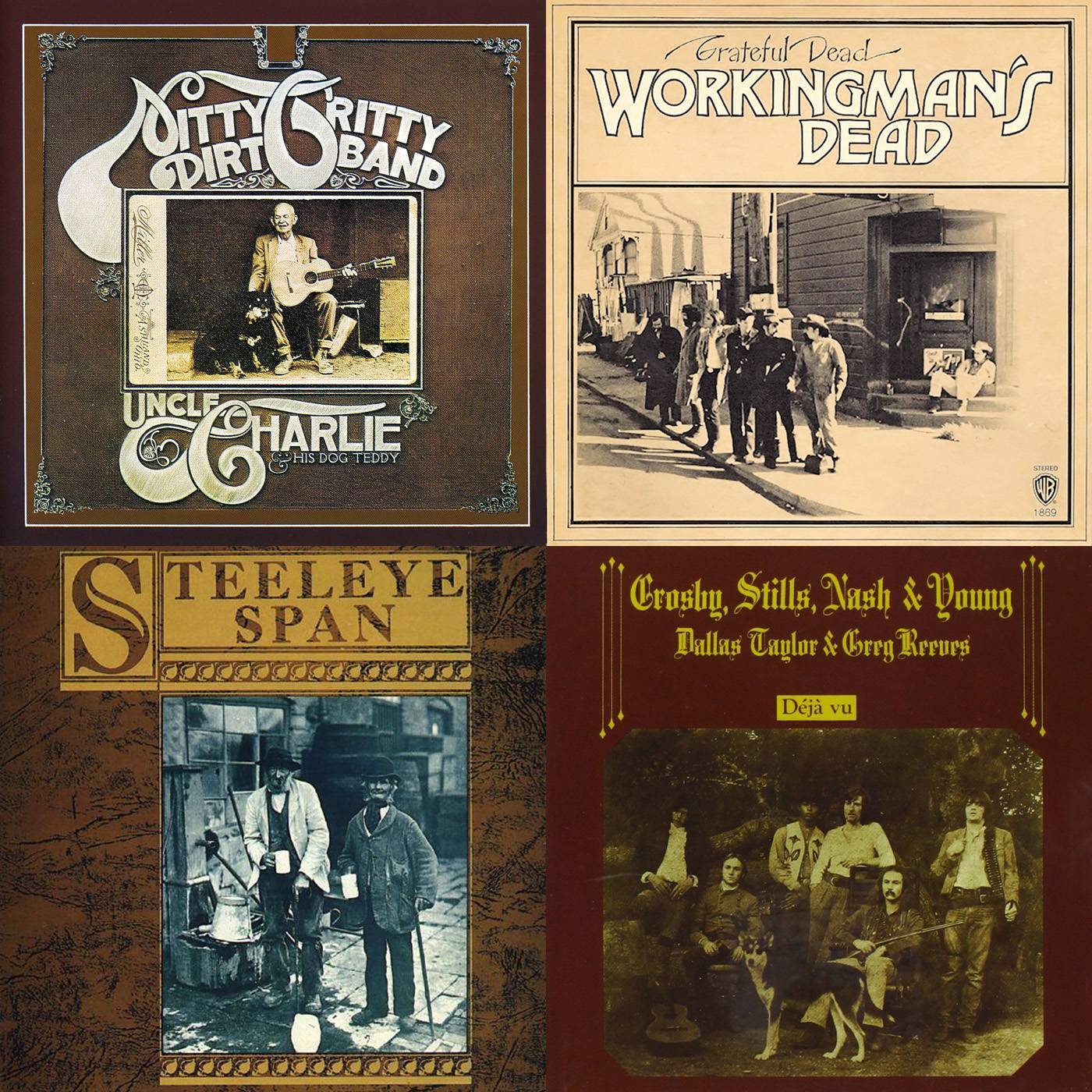 Three of these albums were released in 1970, the Steeleye Span from '71.  Apparently, it was a "thing" at the start of the decade to look old timey.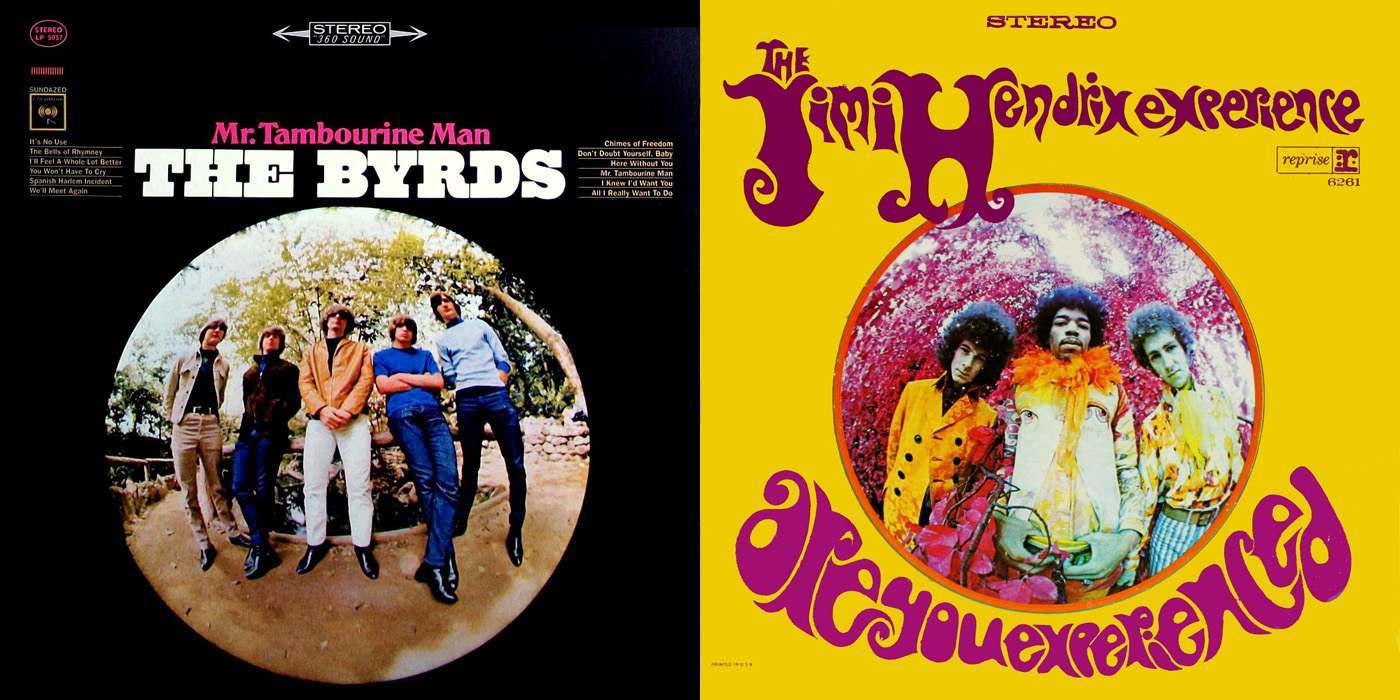 In the 1960s, the fisheye effect was officially "in".  The Byrds record from '65, the Hendrix record from '67.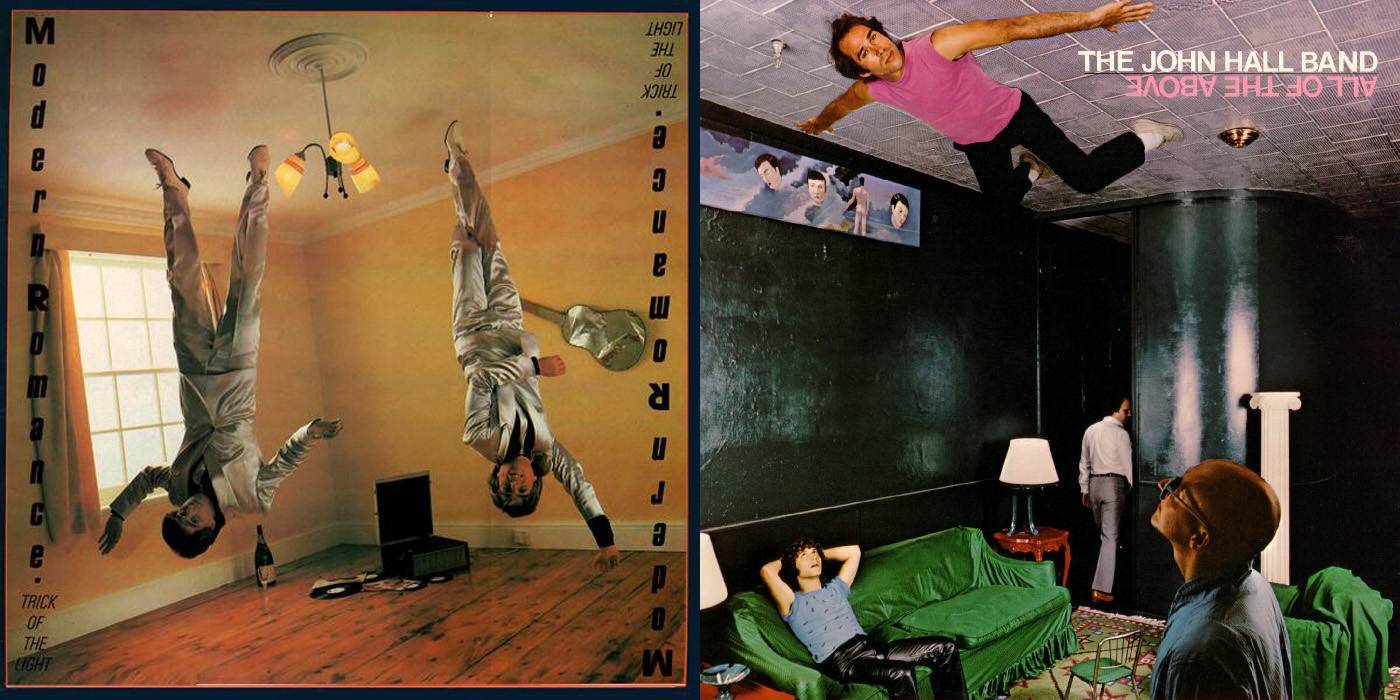 Modern Romance – Trick of the Light (1983)
The John Hall Band – All of the Above (1981)
4 out of 5 Doctors – 2nd Opinion (1984)
Rainbow – Difficult to Cure (1985)
Don't remember the band 4 out of 5 Doctors? Then you perhaps missed our article on Unspeakably Awful Songs of 1980s Horror Cinema.  They are the concert band in The House on Sorority Row (1983).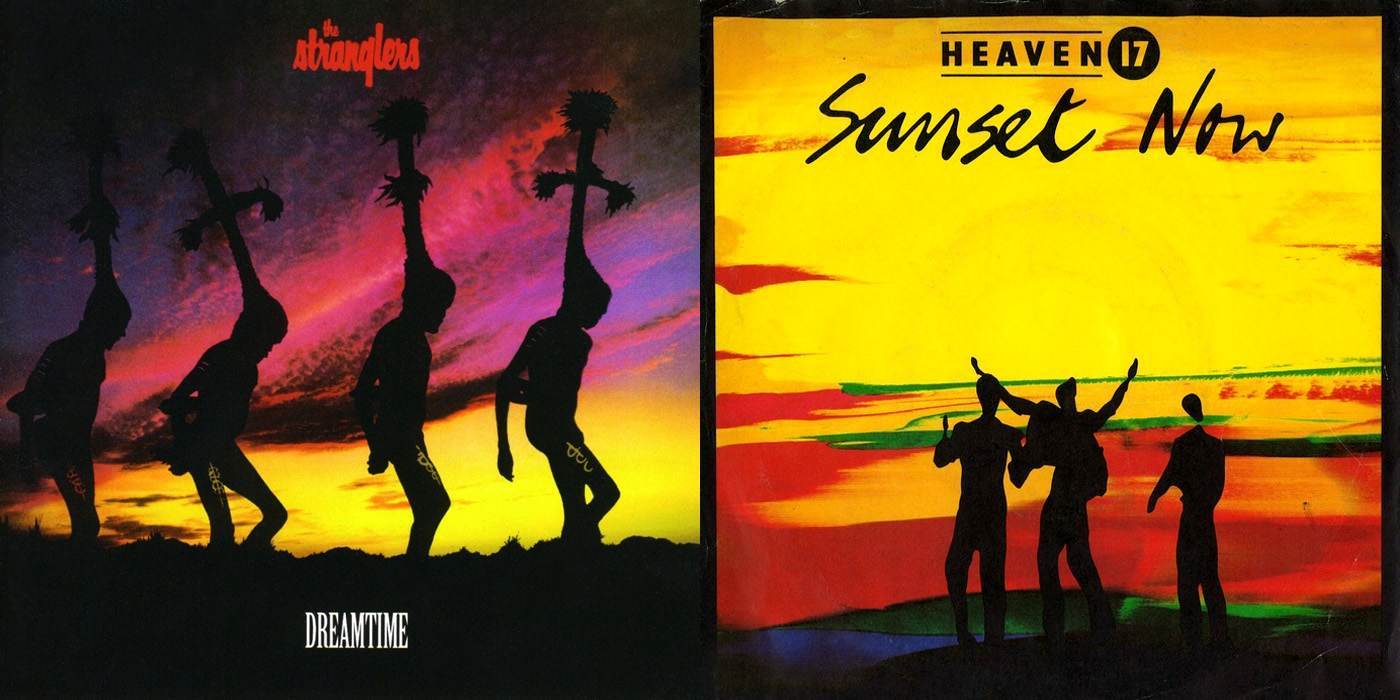 The Stranglers – Dreamtime (1987)
Heaven 17- Sunset Now (1984)
If you've seen the Echo & the Bunnymen Heaven Up Here (1981)cover, then the two covers above should look very familiar.  Of course, the Bunnymen cover looks a lot like The Mind Garage's self-titled record from 1969.  It would be interesting to trace each of these cover clones back their original vinyl originator.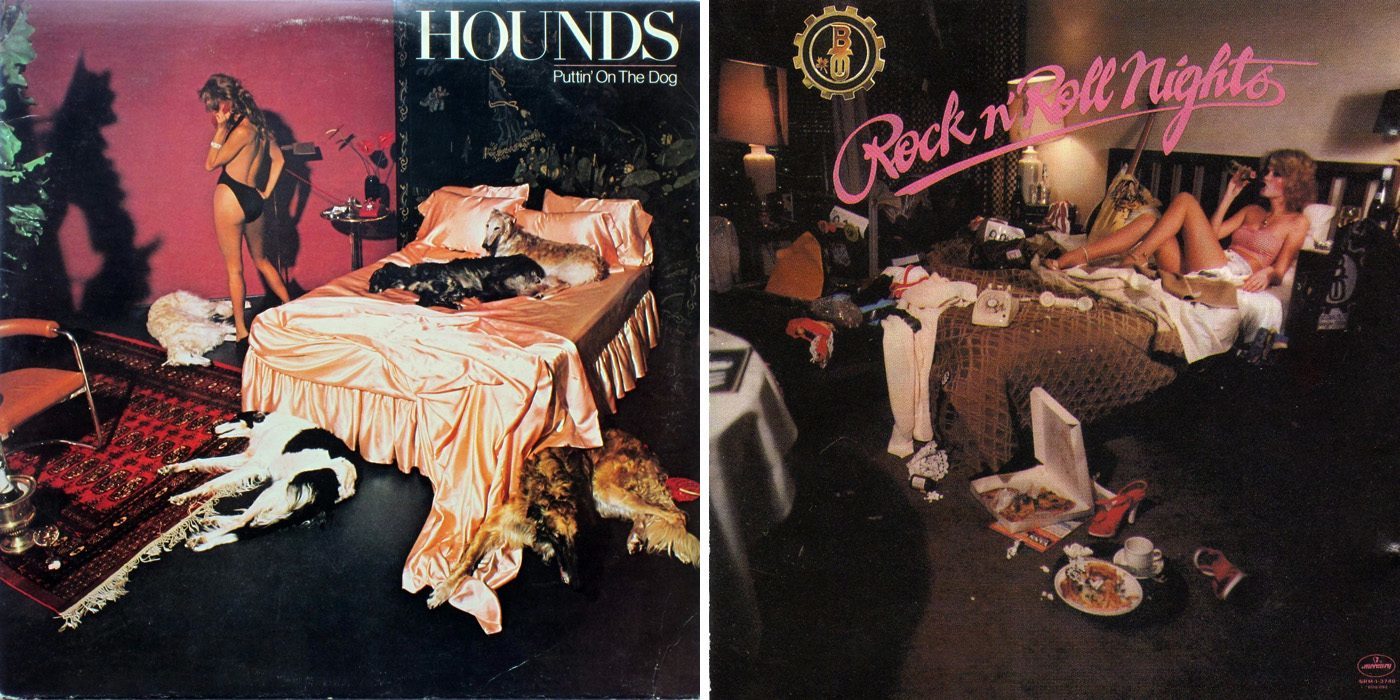 The Hounds – Puttin' on the Dog (1975)
Bachman Turner Overdrive – Rock n' Roll Nights (1979)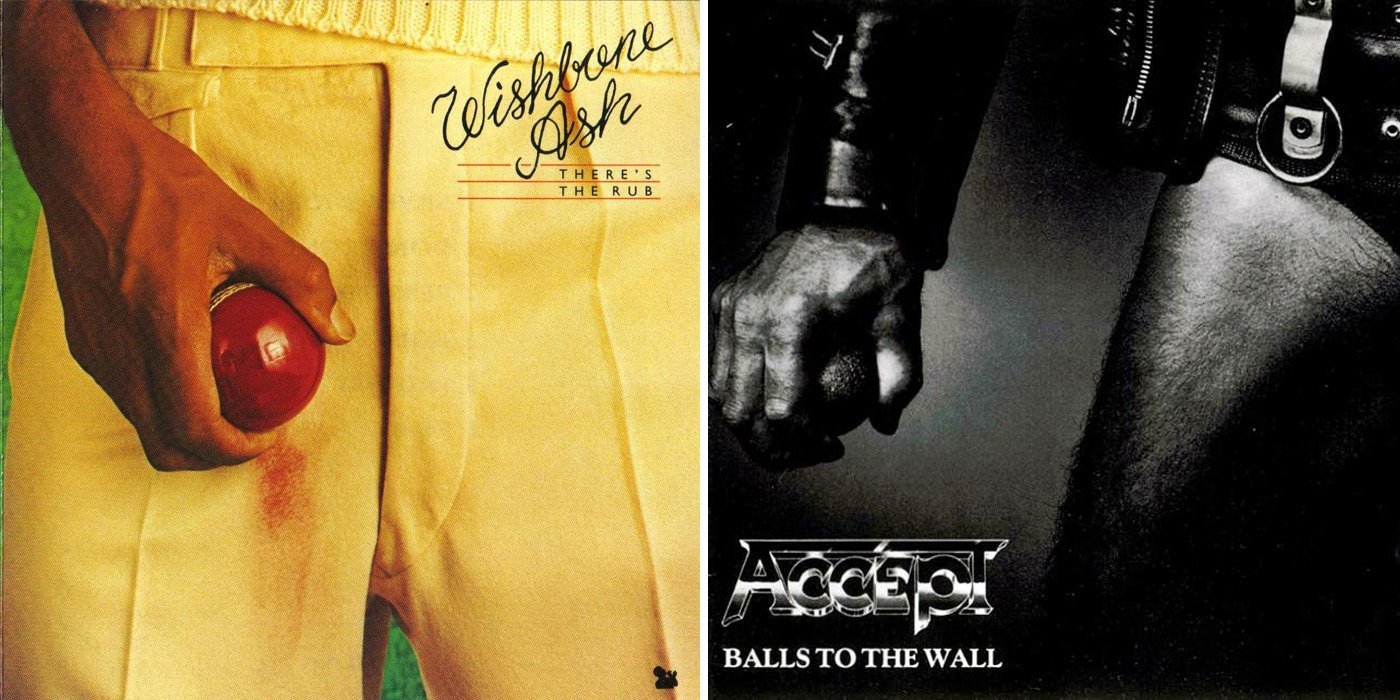 Wishbone Ash – There's the Rub (1974)
Accept – Balls to the Wall (1984)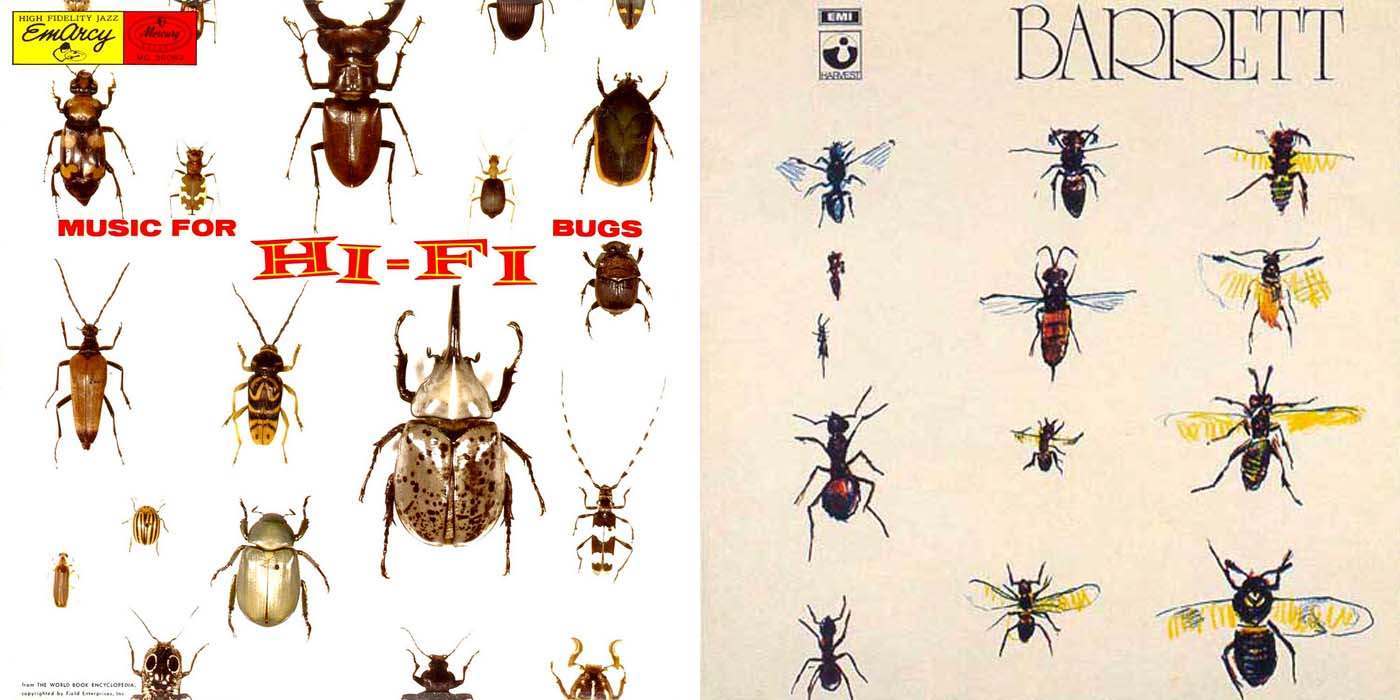 Pete Rugolo – Music for Hi-Fi Bugs (1956)
Syd Barrett – Barrett (1970)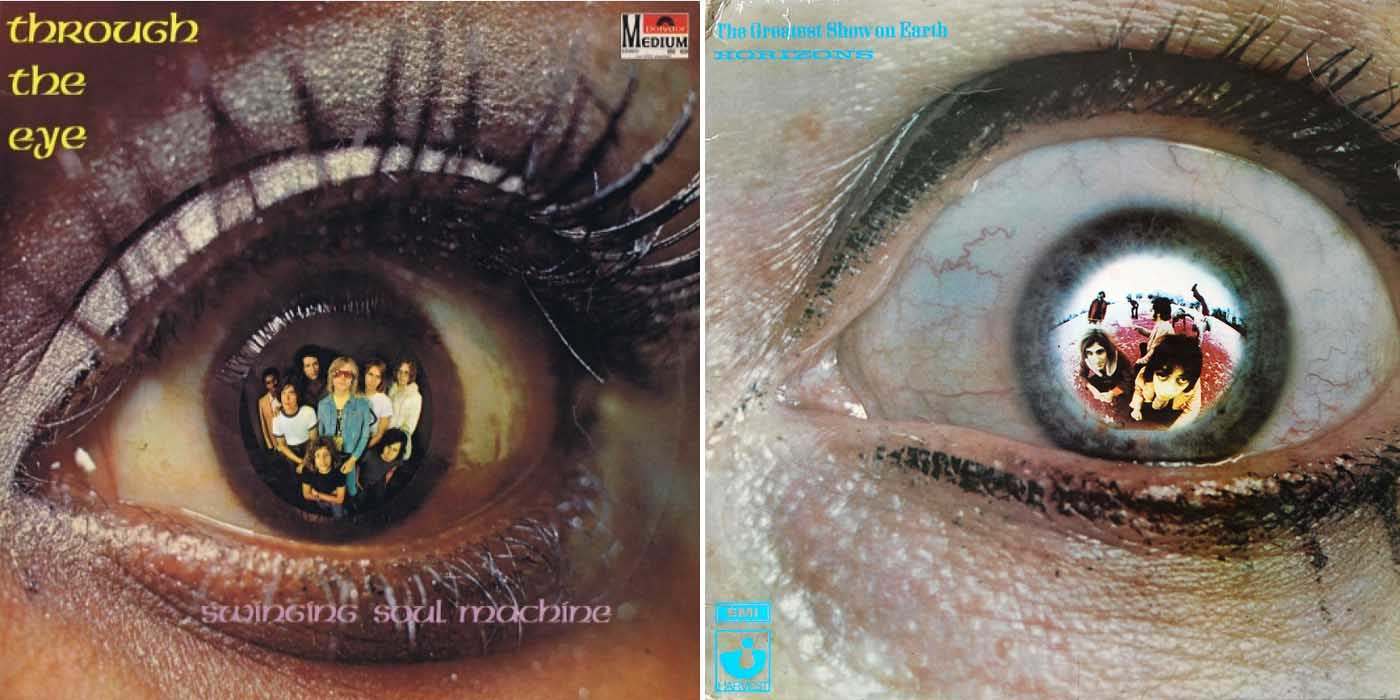 Swinging Soul Machine – Through the Eye (1969)
The Greatest Show on Earth – Horizons (1970)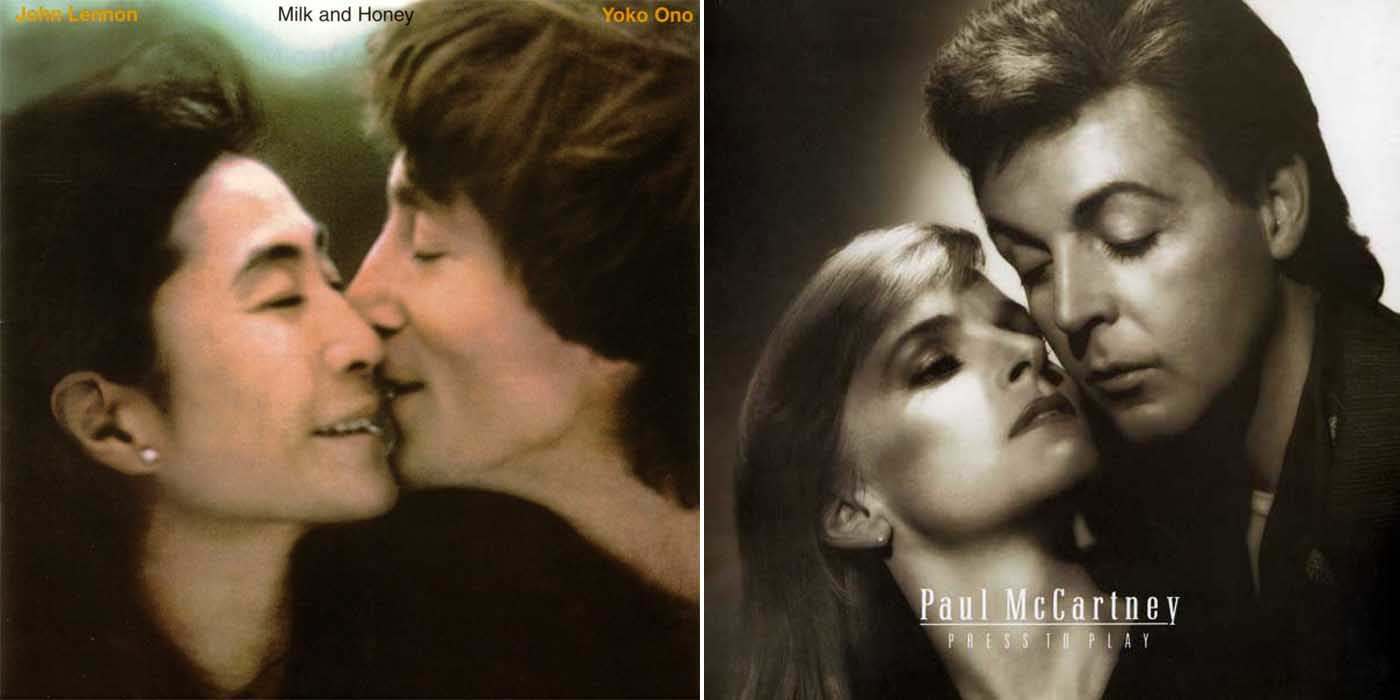 Lennon's record is from 1984 (the first posthumous release of previously-unreleased material by Lennon). McCartney's record from a couple years later looks very familiar. Coincidence?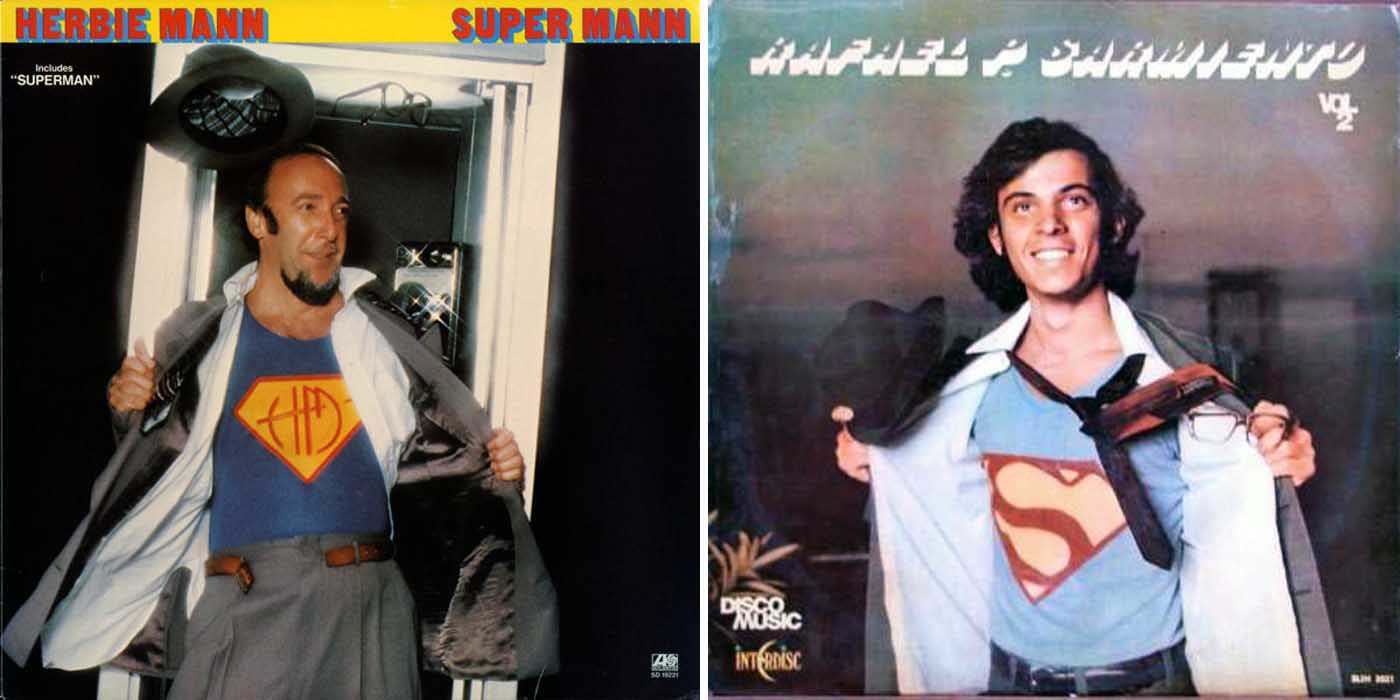 Herbie Mann –Super Mann (1979)
Rafael P. Sarmiento  – Vol. 2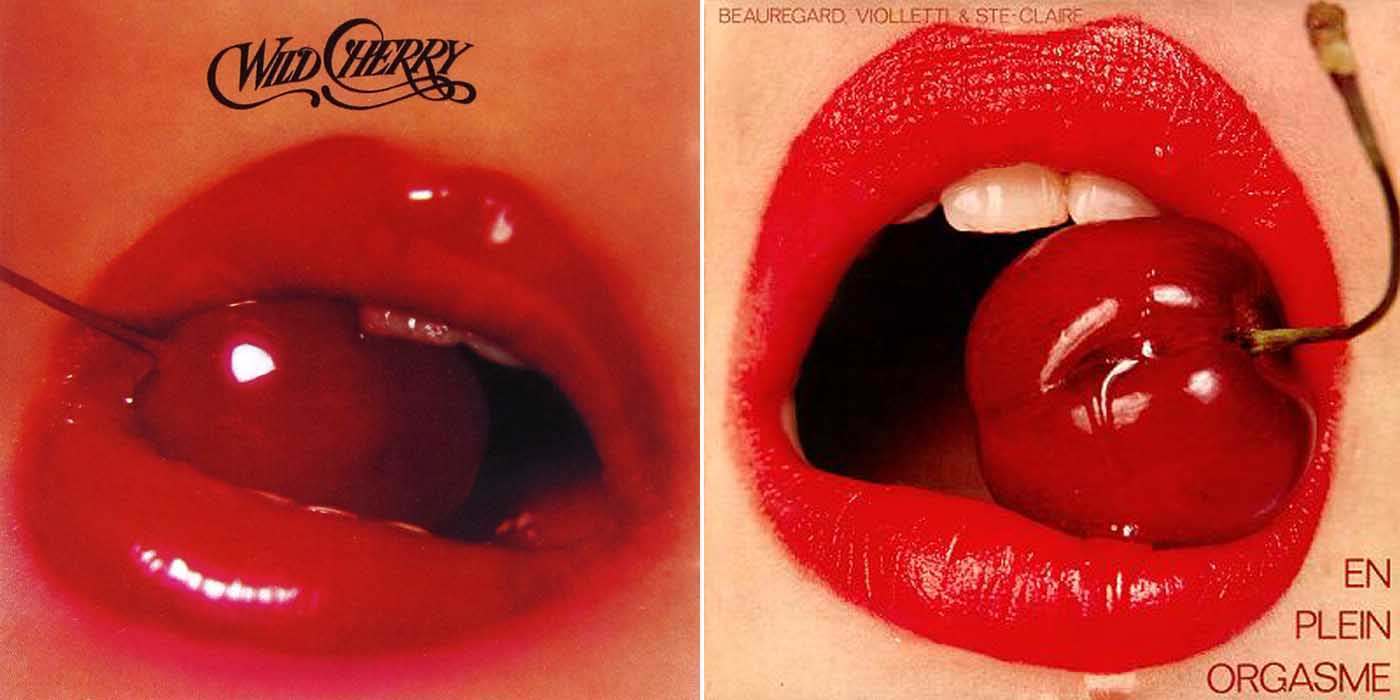 Beauregard, Violletti & Ste-Claire – En Plein Orgasme (1975)
Wild Cherry – Wild Cherry (1976)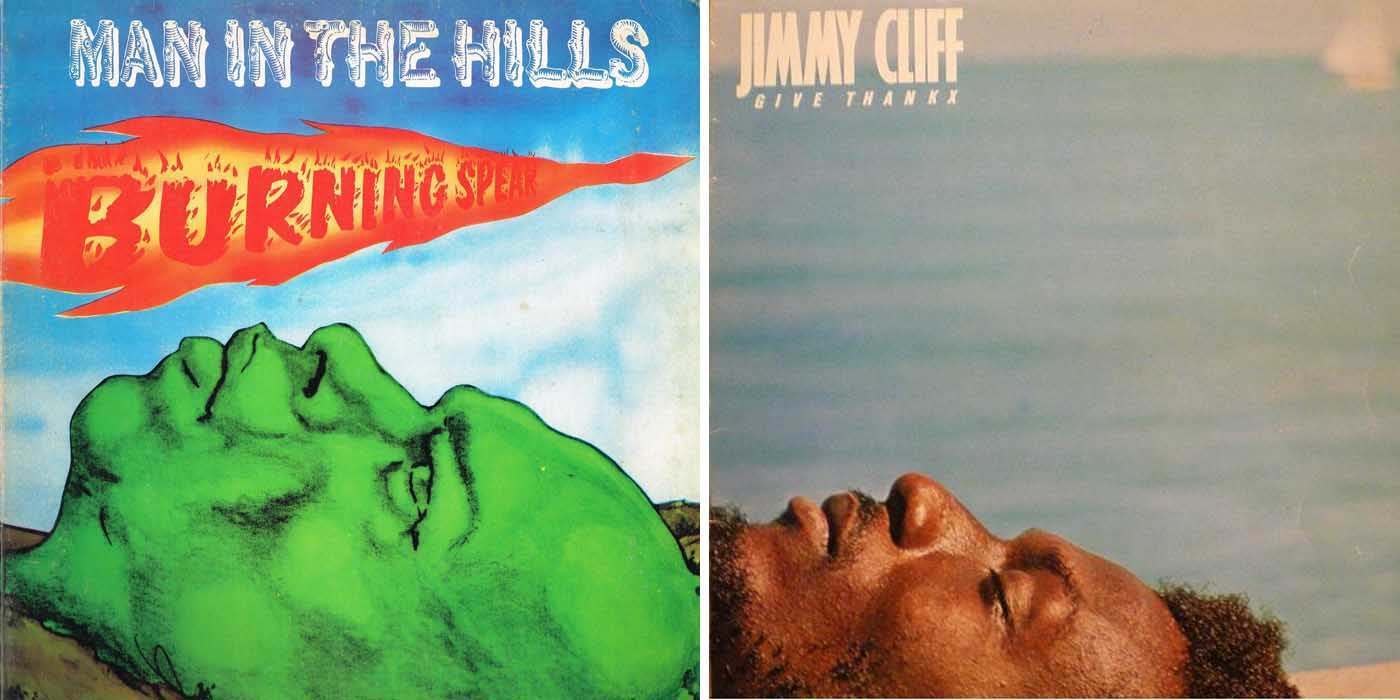 Burning Spear – Man in the Hills (1976)
Jimmy Cliff – Give Thankx (1978)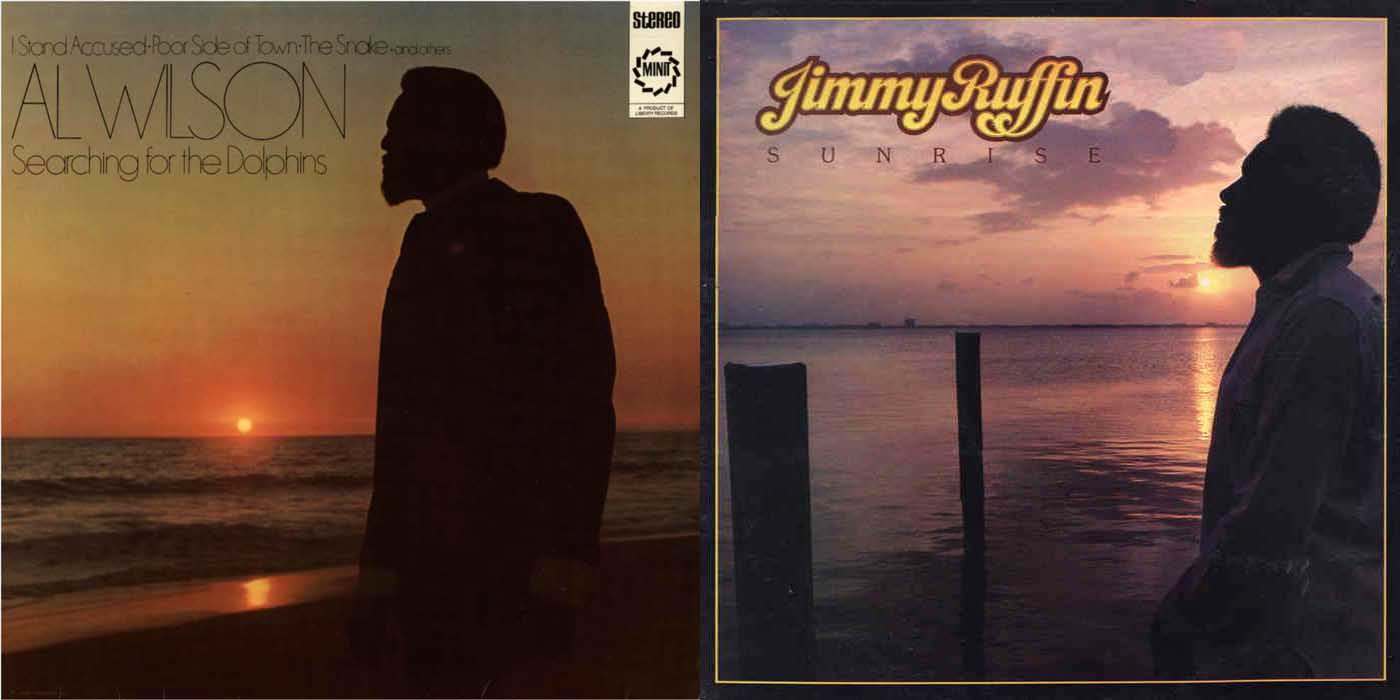 Al Wilson – Searching for the Dolphins (1968)
Jimmy Ruffin – Sunrise (1980)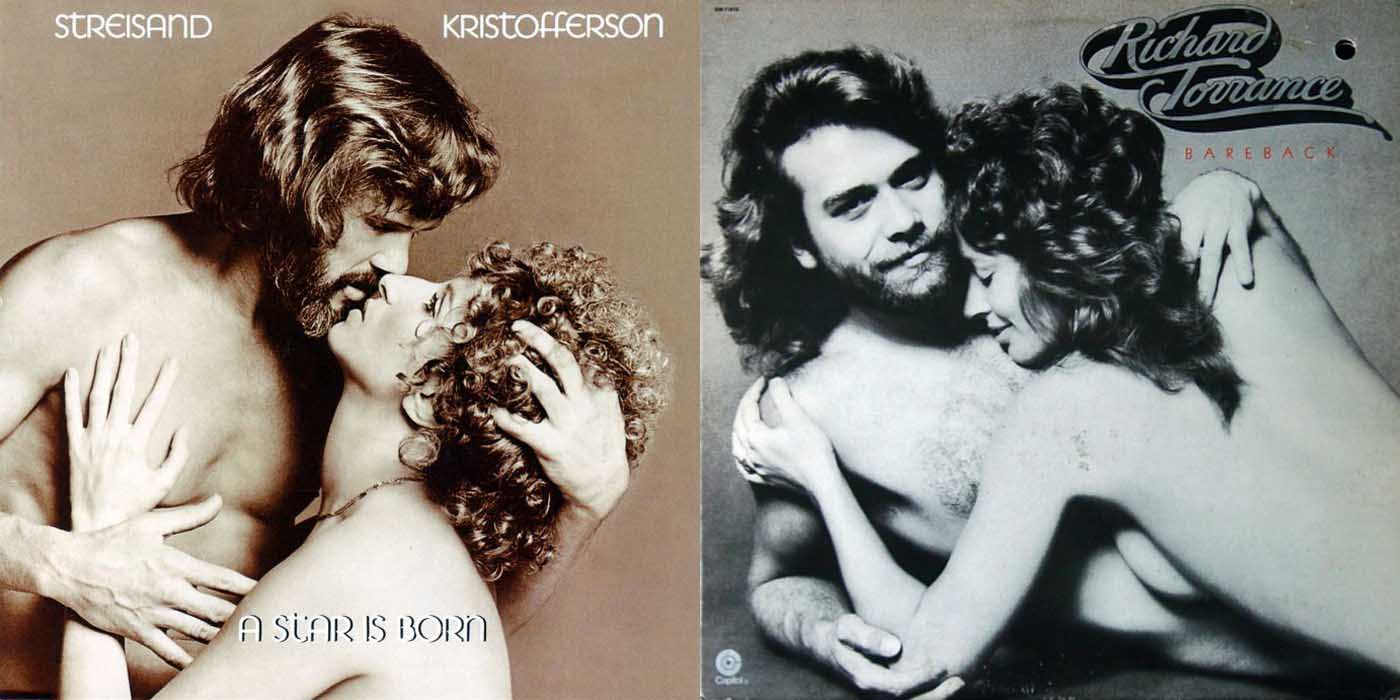 Streisand Kristofferson – A Star Is Born (1976)
Richard Torrance – Bareback (1977)
…and we could go on all day, but we'll exercise a little restraint and save them for the next round.  Cheers!