Back in August, we brought you pairs of albums which looked alike.  It was so much fun checking out these odd pair-ups throughout vinyl history, we thought we'd hit you with another round.  This time we're checking out Vinyl Look-alikes with sex appeal.  God knows there's been plenty of records which "sold the sizzle" over the years; let's see some which go together…
BONGO LOVE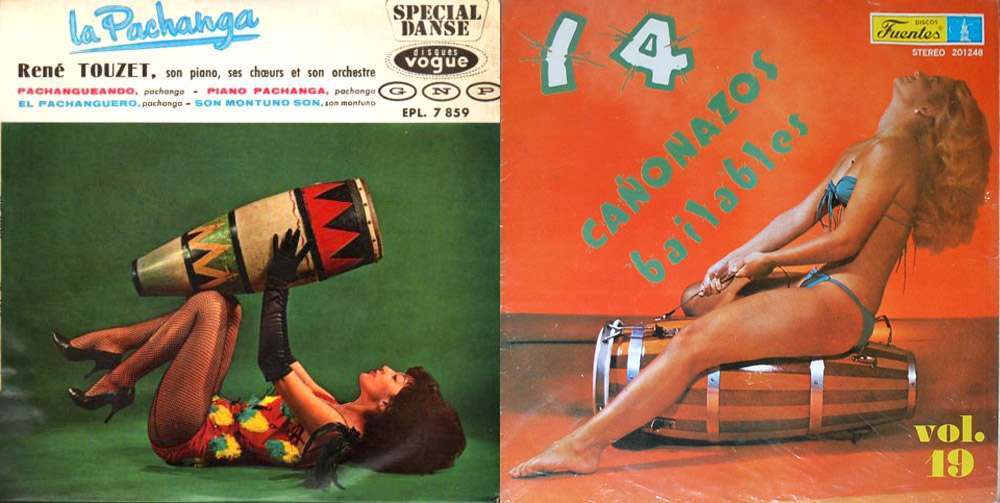 These chicks have a passion for bongos that, quite honestly, makes me a bit uncomfortable.
MUSIC WITHOUT BOUNDARIES… OR PANTS
From Spain to Germany, album covers demonstrate the same universal truth…. the truth that men like girls without pants.
VINYL SUPER STUDS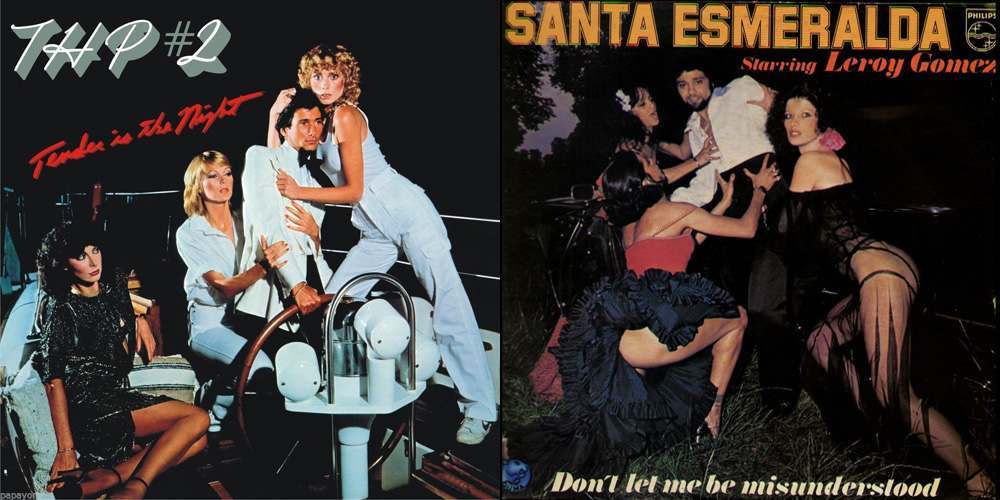 These men are being ravaged by hungry women.  While that definitely puts them in the "stud" category, they've got nothing on those bongos.
BABES ON BIKES
I must admit, bikers and orgiastic chicks don't instantly spring to mind when I think of the Hammond organ, but I'm willing to roll with it.
CROTCH COVERS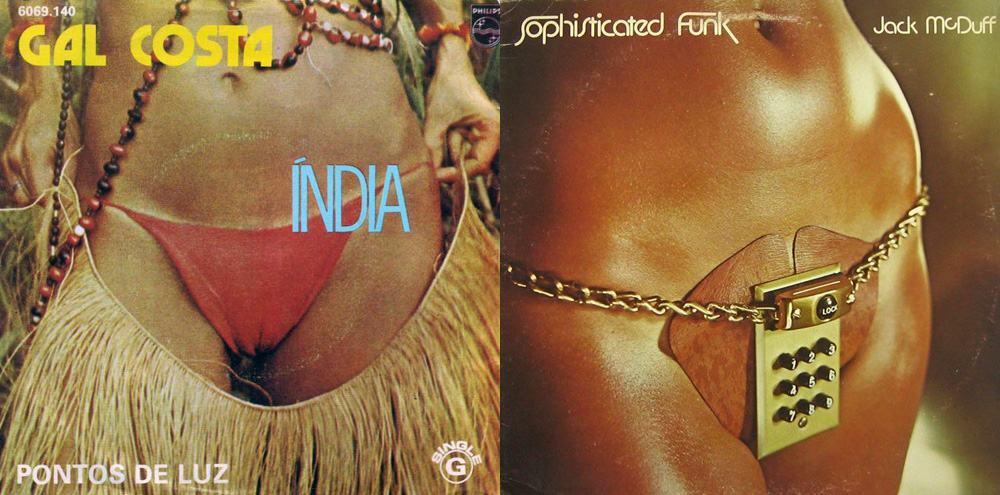 When you run out of ideas for your album covers, you can't go wrong with a close up of a woman's crotch. Gal Costa and Jack McDuff went with the standby default crotch shot and it served them well.
BACKSEAT DEBAUCHERY
I'm not exactly sure why the man in the back of Patricia Harris' Cadillac looks upset when he should be overjoyed… but then, we've got bigger questions to deal with on the Scorpions cover.
BOOB RECORDS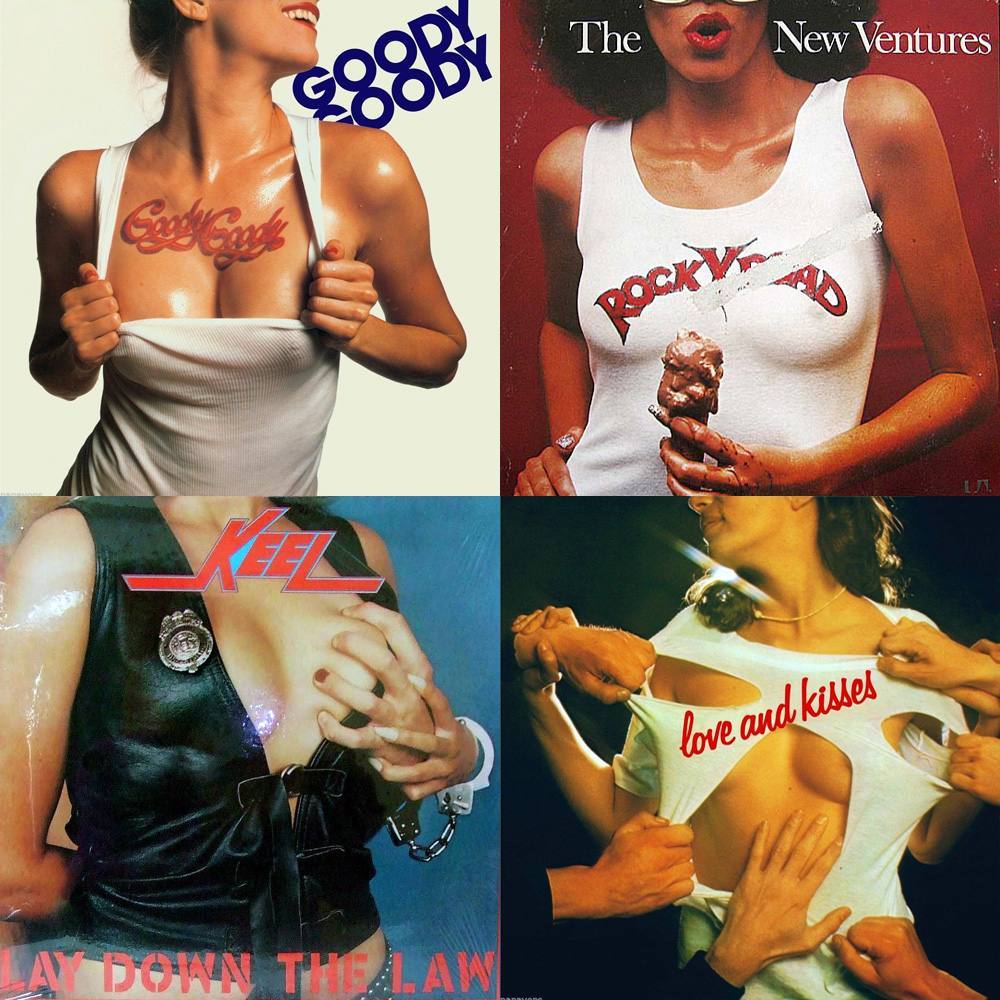 The number of LPs exclusively featuring a woman's chest is legion.  I bring you only a tiny sampling of the vast catalog of boob records.
Of course, there's no short supply on butt-centric album covers either. ..
BUTTS ON BIKES
Mr. Ruiz tells us not to feel  bad about it; it's all "OK".
TINY PIANO LADIES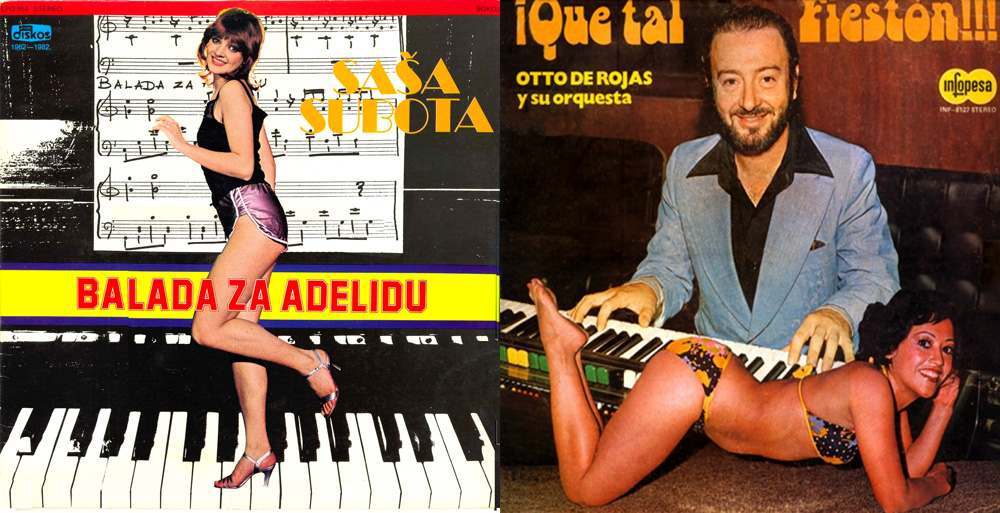 The Balada Za Adelidu record is cute; whereas, I find the Otto de Rojas cover a tad unsettling.
BEACH BABES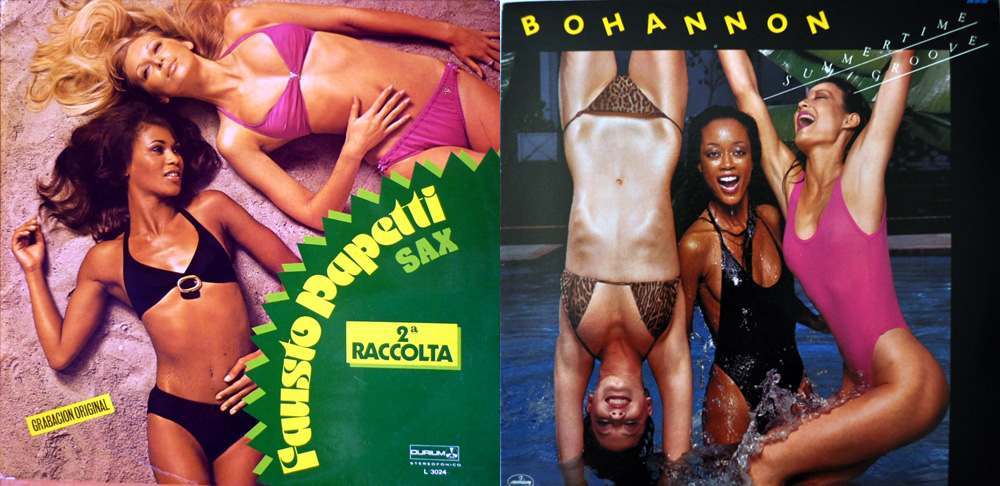 Let's just always put the black girl in the black swimsuit and the white chick in pink.   Don't ask questions; it's just the way things are done.
VEHICULAR EXPOSURE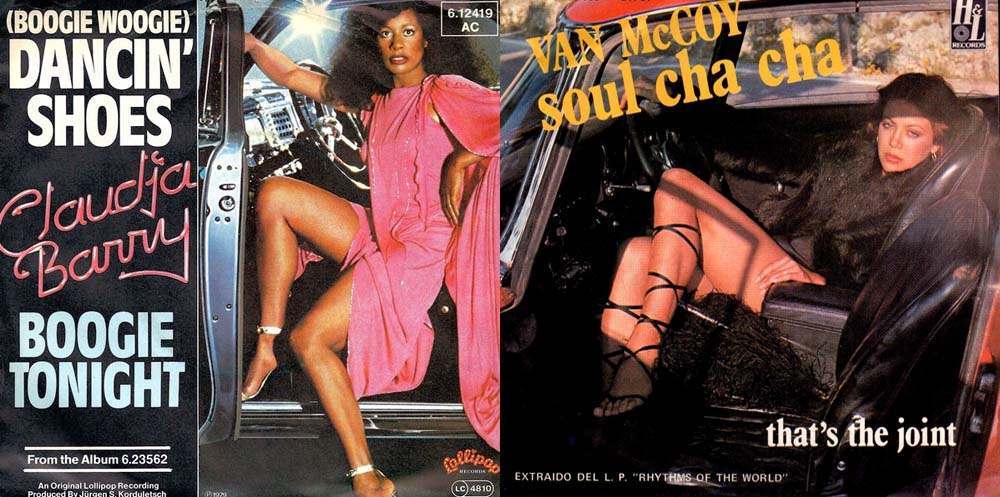 No matter which side the steering wheel is on, the Van McCoy's babe and disco funk goddess, Claudja, are always is in the driver's seat.
HEAVY METAL BACKSIDES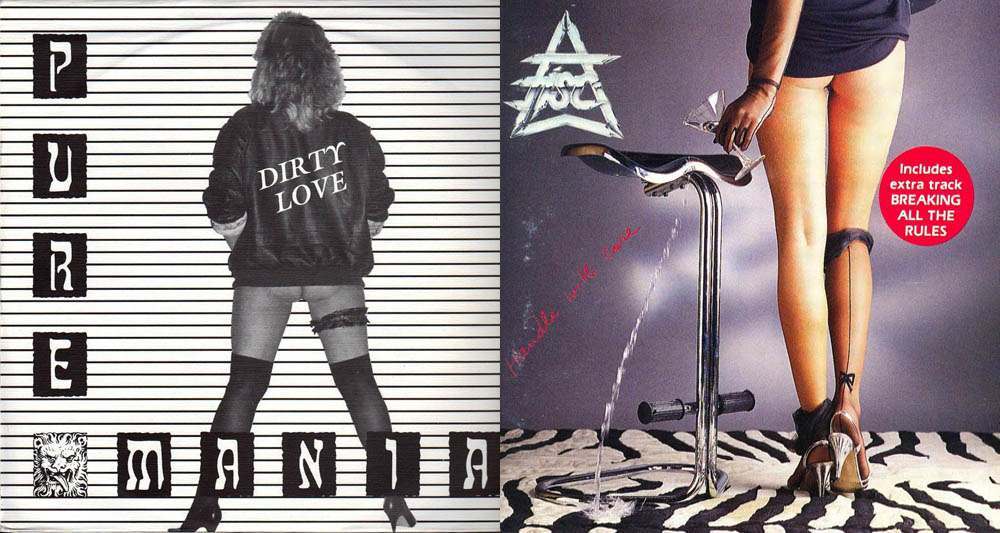 CRAB CRAWLERS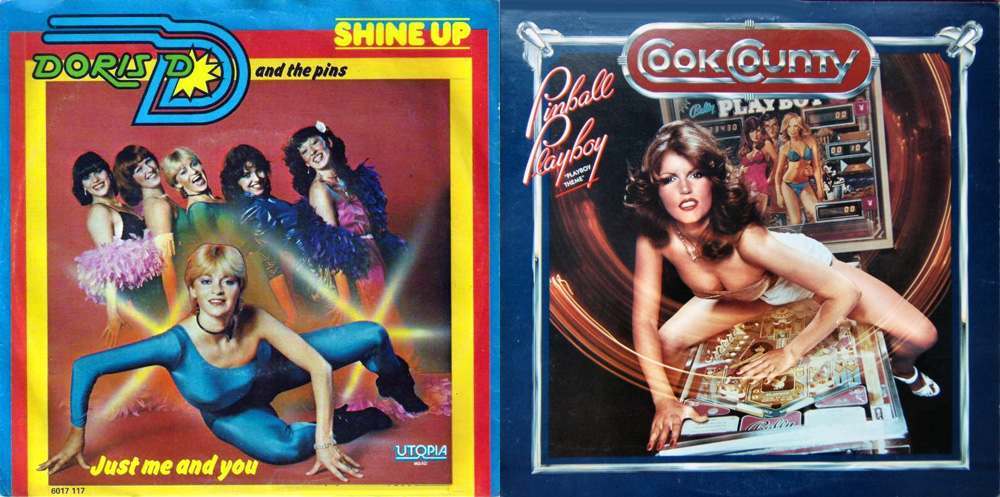 MIRRORS AND VOYEURS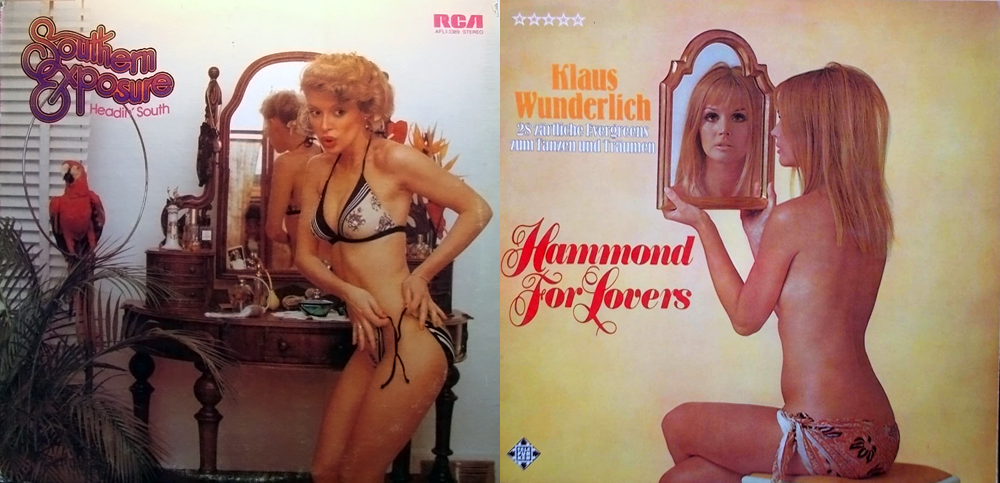 The Southern Exposure chick makes the standard "O" face, while the Hammond girl looks at us with disappointment.  I feel so ashamed.
BEHIND DENIM SHORTS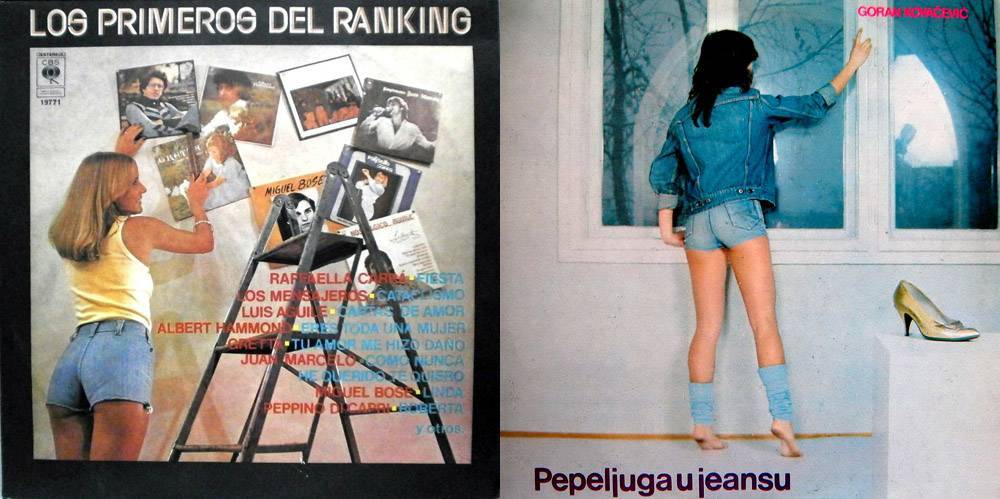 I could deliver many, more covers which look exactly like these, but I'll exercise restraint and move on to the last category of vinyl look-alikes…
OPEN WIDE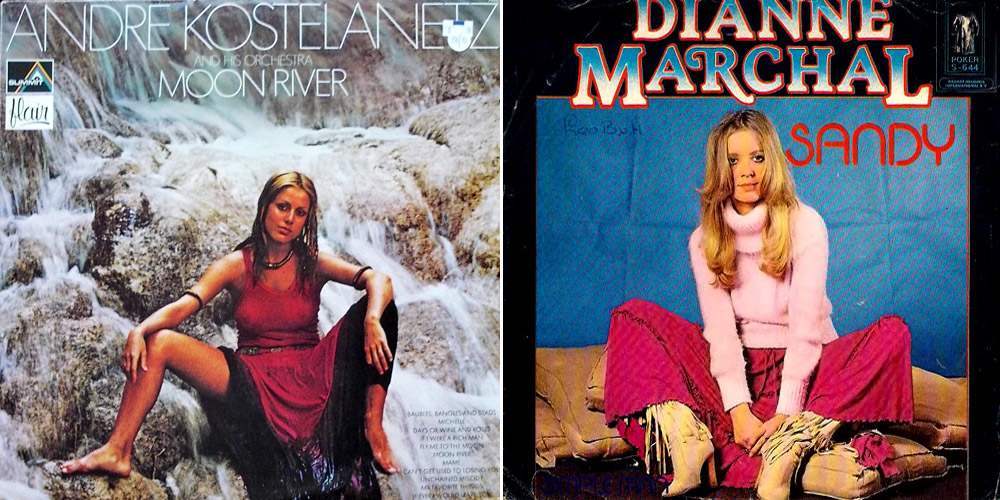 There's no shortage of album covers of ladies welcoming us with legs wide open.  Here's a few more…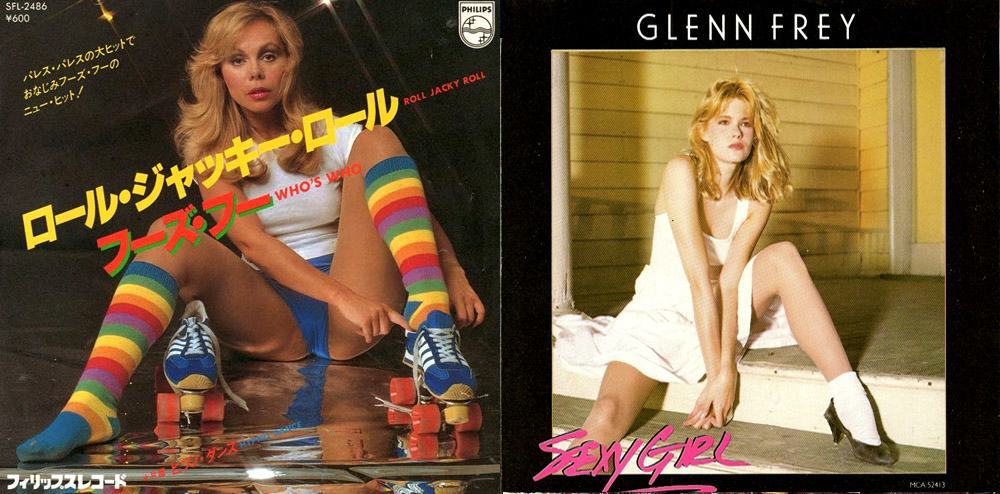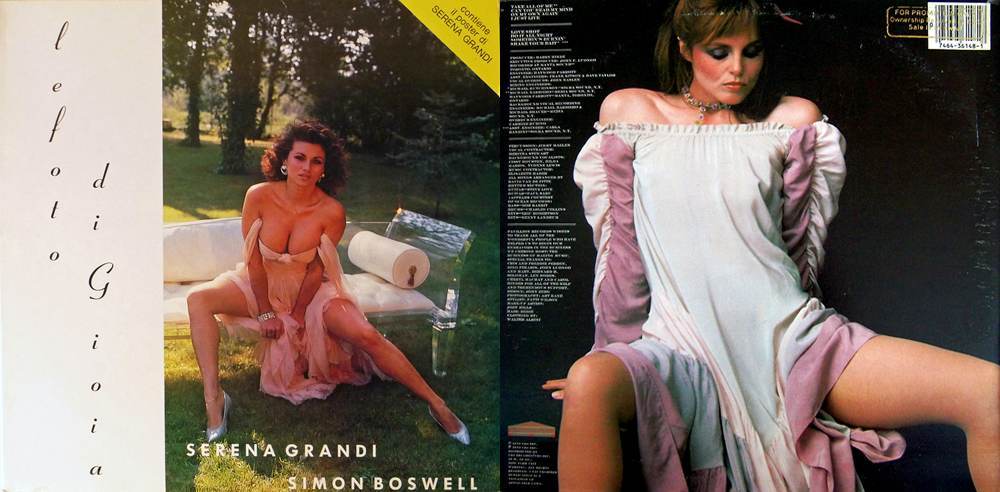 The second is the back cover to Barbara Law's Take All of Me LP (in case you were curious).
And, finally …