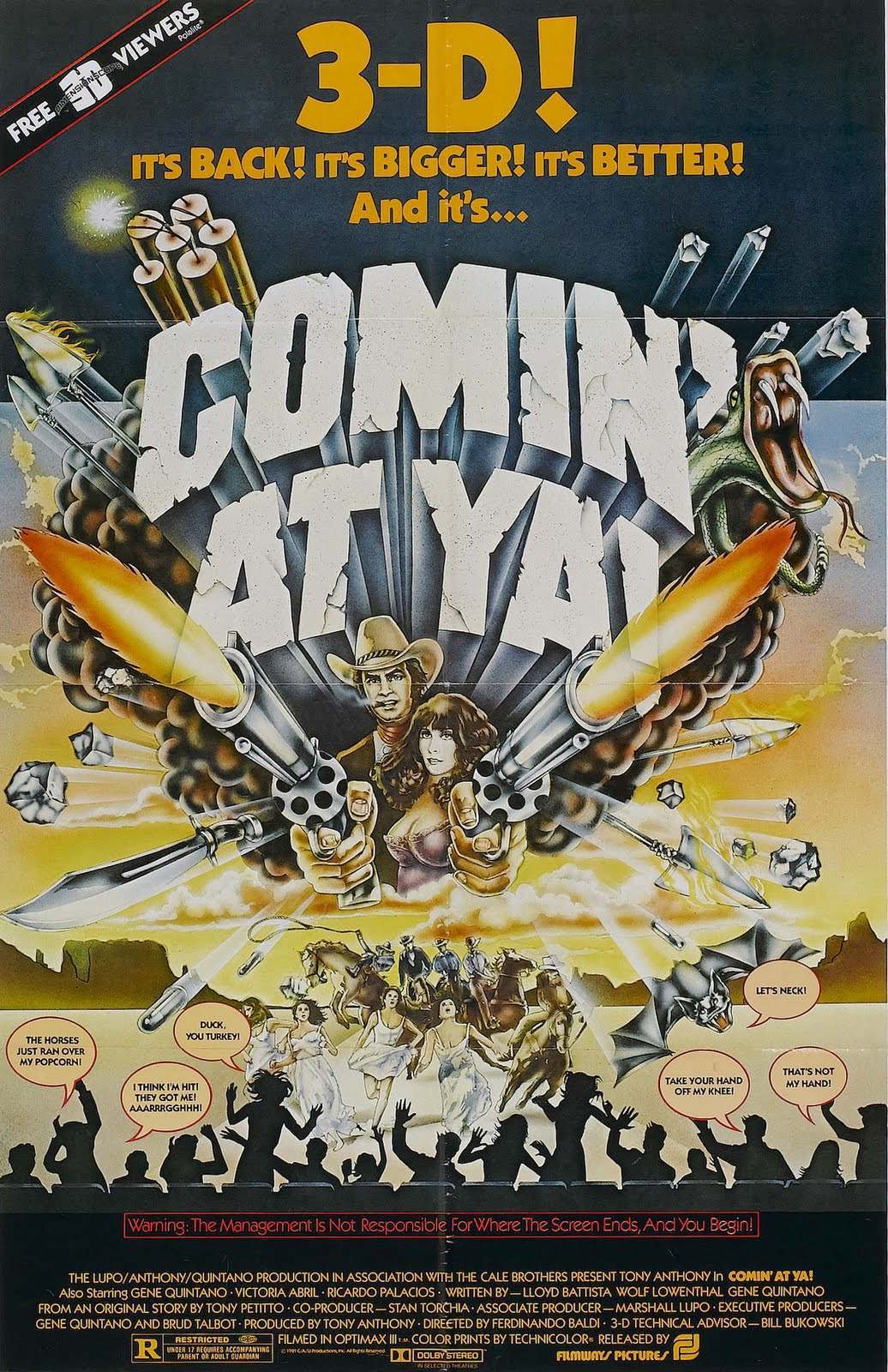 In 2009, 3-D movies roared back to the pop culture forefront with expensive sci-fi epics like Avatar and Star Trek, as well as horror movies such as the remake, My Bloody Valentine.
3-D movie-making is probably here to stay (especially if it is summer-time…), but the 1980s actually saw a similar "burst" of 3-D movie-making, even though the format tends to be associated with the 1950s first and foremost.
Some of these eighties films were in popular franchises (Amityville, Jaws, and Friday the 13th), but almost all were downright terrible.
The low quality of the films (and the poor 3-D effects) may be one reason the form went back into hibernation for another quarter century.
But for those who are nostalgic, here's a trailer-by-trailer remembrance of the 3-D movies of the early eighties
Comin at Ya (1981)
Friday the 13th Part III in 3-D (1982)
Parasite (1982)
Amityville 3-D (1983)
Jaws 3-D (1983)
Metalstorm: The Destruction of Jared-Syn (1983)
Spacehunter: Adventures in the Forbidden Zone (1983)
Treasure of the Four Crowns (1983)