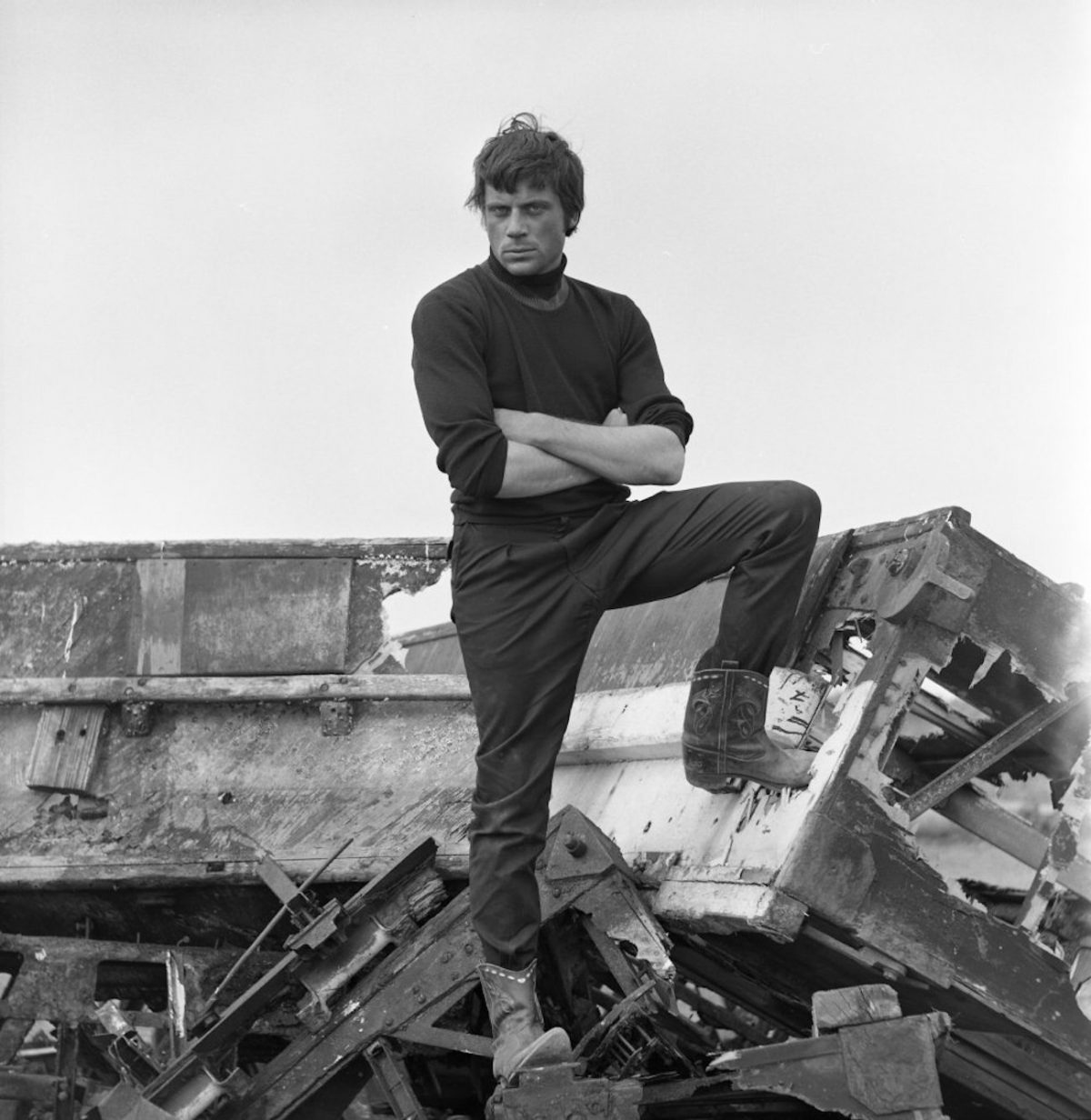 Oliver Reed was offered the role of Doyle Lonnegan in The Sting in 1973. He turned it down. Steven Spielberg then offered Reed the role of Quint, the seasoned fisherman who hunts down the great white shark in Jaws. Reed turned it down. Both roles were taken by another alcoholic actor: Robert Shaw. The roles re-established Shaw's career but he did little with his success after Jaws and died of a heart attack in Ireland in 1978.
Reed was at the height of his success in the 1970s. Co-starring with Paul Newman and Robert Redford in The Sting, or with Roy Scheider and Richard Dreyfuss in Jaws would have made him one of the biggest stars in the world. He later admitted his decision was a mistake, one which "might have made all the difference"
I could have gone to Hollywood but I chose life instead.
When quizzed by his brothers Simon and David why he hadn't gone to Hollywood, Reed said:
I don't think I can do it. I don't really want to do it.
Reed's lack of confidence stemmed from his dyslexia, which saw him damned as dunce throughout his school years, and led him to doubt his own intellectual potential. He covered-up this lack of confidence with drink. Lon Chaney once advised his son to find a movie role he could make his own. Junior soon hit on The Wolfman and became a star. By the 1980s, Reed was making the role of a drunk his own. It was a performance that shortchanged his talents.
As his star waned in the late seventies, early-1980s, Reed opted for the kind of roles that had made him famous – the brash, boorish, thuggish types. Though there were a few exceptions – Nic Roeg's Castaway, Paul Mayersberg's Captive, Terry Gilliam's The Adventures of Baron Munchausen, Peter Chelsom's Funny Bones, and Ridley Scott's Gladiator – Reed rarely pushed his talents again.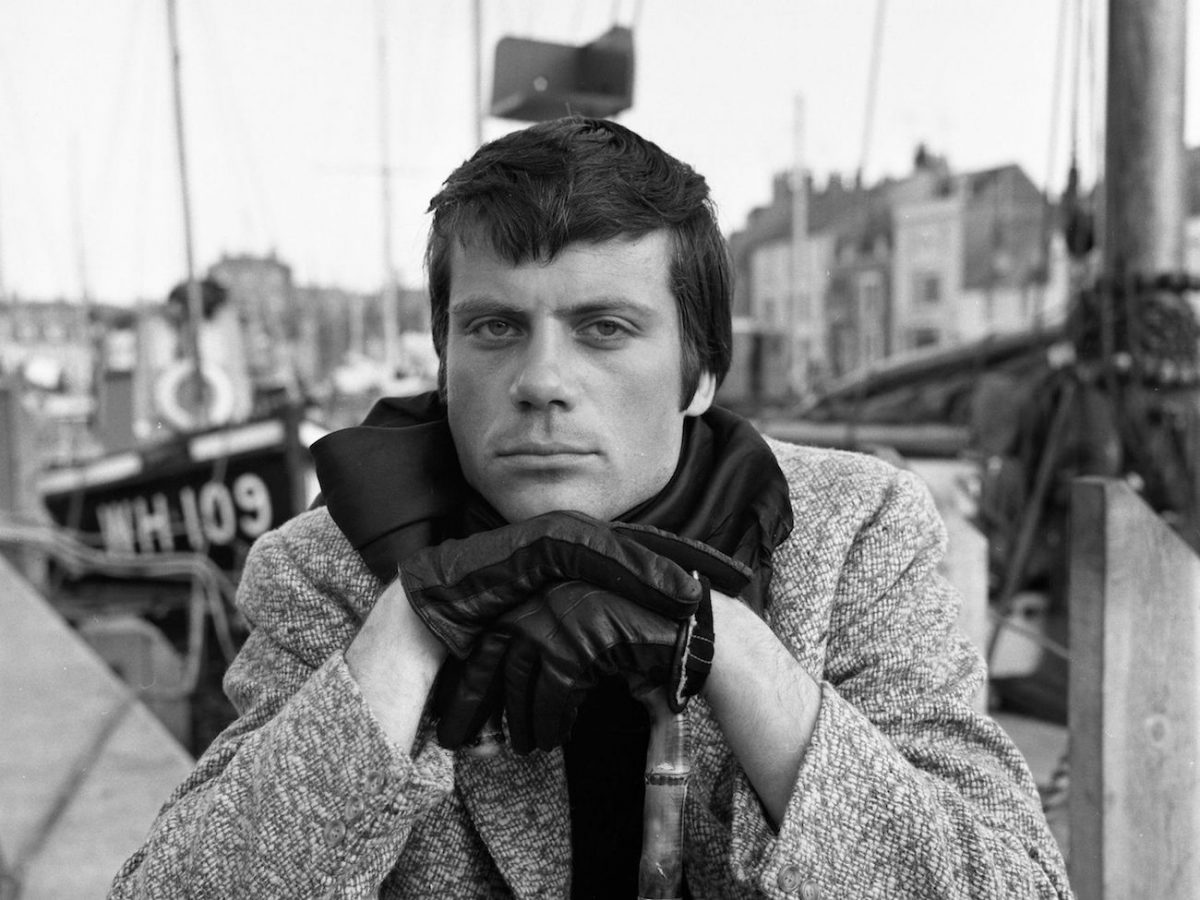 One of Reed's early memorable roles was as a thuggish gang leader named King in Joseph Losey's These are the Damned. Dressed in a tweed jacket, collar, tie, silk scarf, black leather gloves, and carrying an umbrella with an eight-inch blade hidden in its handle, Reed could easily have been auditioning for the role of Alex DeLarge in A Clockwork Orange. The similarities between and King and his gang vs. Alex and his Droogs is rather uncanny. Authors H. L.Lawrence (who penned The Children of Light the basis for These are the damned) and Anthony Burgess must have had a genuine fear of rising youth culture and its gangs.
Or as the music for movie's trailer put it:
Black leather, black leather,
Smash, smash, smash.
Black leather, black leather,
Crash, crash, crash.
No less an authority than director Joe Dante has described These are the Damned as "an undeservedly obscure British science-fiction picture…unjustly neglected…[which] is really…one of the key films of the 1960s."
Joseph Losey was an interesting choice for director. Blackballed by the Studios over his allegiance to the Communist Party, Losey had long considered working in Hollywood "useless" while his politics made him feel "freer" and "more valuable to society." Losey escaped to England where he made some of his best work.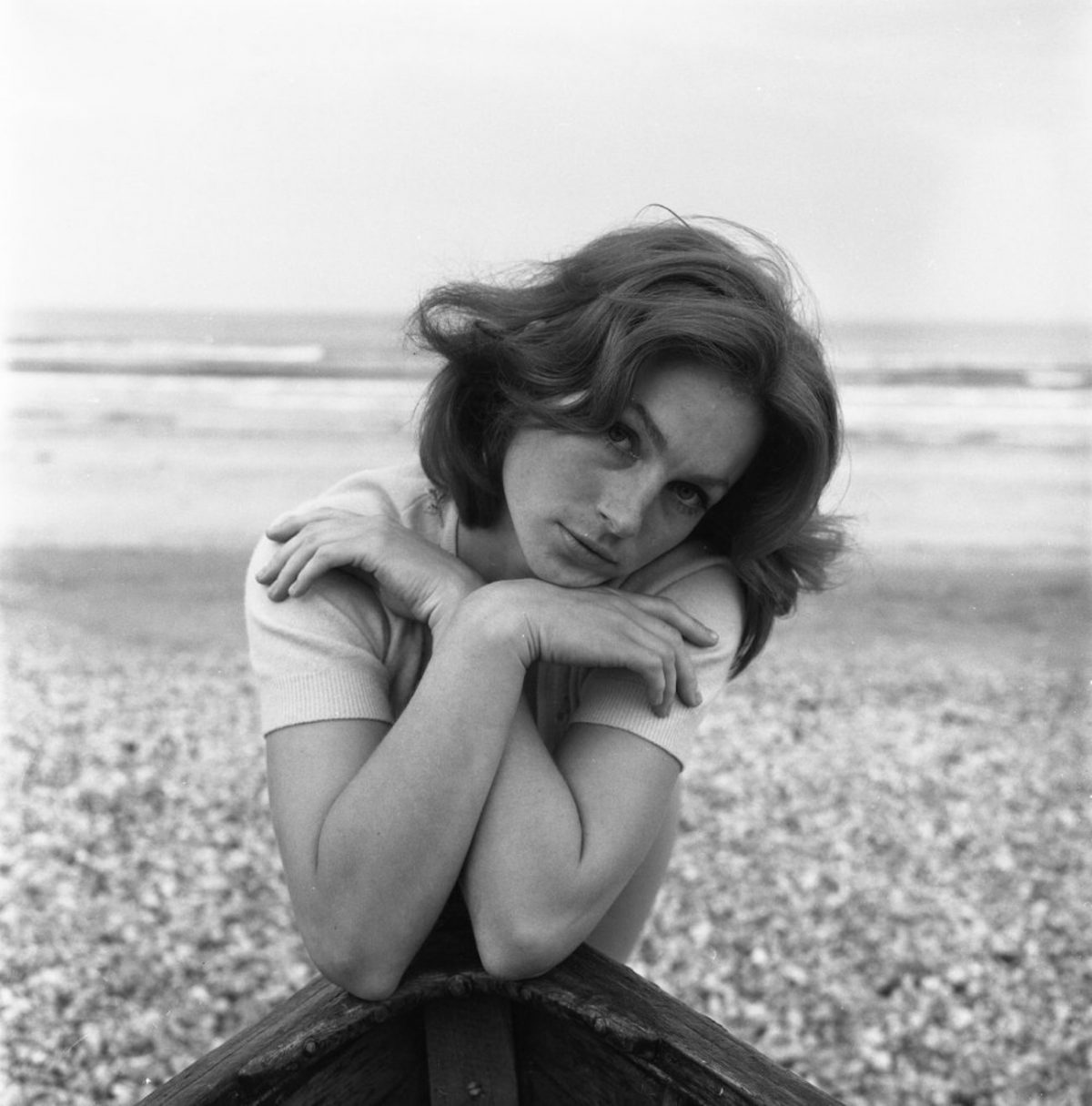 Losey was never a fan of science-fiction and was never quite happy with These are the Damned. Constrained by demands to make a low-budget sci-fi flick, Losey "possessed little if any interest in science fiction as a literary mode and consequently threw out pretty much all of the novel, except for the image of the gang of teddy boys, led by King (Oliver Reed)."
He felt the rough framework of the book might act as the vehicle for a commentary upon the proliferation of atomic power and the potential debacle that could lead from its irresponsible use by high-minded technocrats. What more immediately attracted him was the setting he chose for the piece: Weymouth, an out-of-the-way part of England that is bleak, wild and ancient, and associated by the literary with the novels of Thomas Hardy and John Cowper Powys. Losey envisioned the kinds of contrasts that could be drawn between the isolated seascapes that housed the cordoned-off research laboratory overseen by Bernard (Alexander Knox) and the urban hubbub of the town crisscrossed by the motorcycles of King's cohorts. In his mind, alien as these individuals and their surroundings seemed to be, they shared a common propensity for violence: "one was paralleling different levels of the same society which in effect were, in their own way, doing the same thing: the politicians and the hoodlums."
What starts out as a film about gang violence and the sexual relationship between Joan and "an innocent American abroad: Simon (MacDonald Carey)" quickly develops into a dark and disturbing tale of the consequences of nuclear war. Joan and Simon discover hidden among the seaside caves groups of children who are being held captive and by a sinister secret military organisation for strange experiments in readiness to repopulate the planet after nuclear war.
The film tapped into the public's fears about nuclear war, the Cuban Missile Crisis, and even fallout in the milk. The film was passed uncut by censors in 1961. These are the Damned was eventually released in an edited form in 1963 and then with further cuts as a B-movie to the American market in 1965.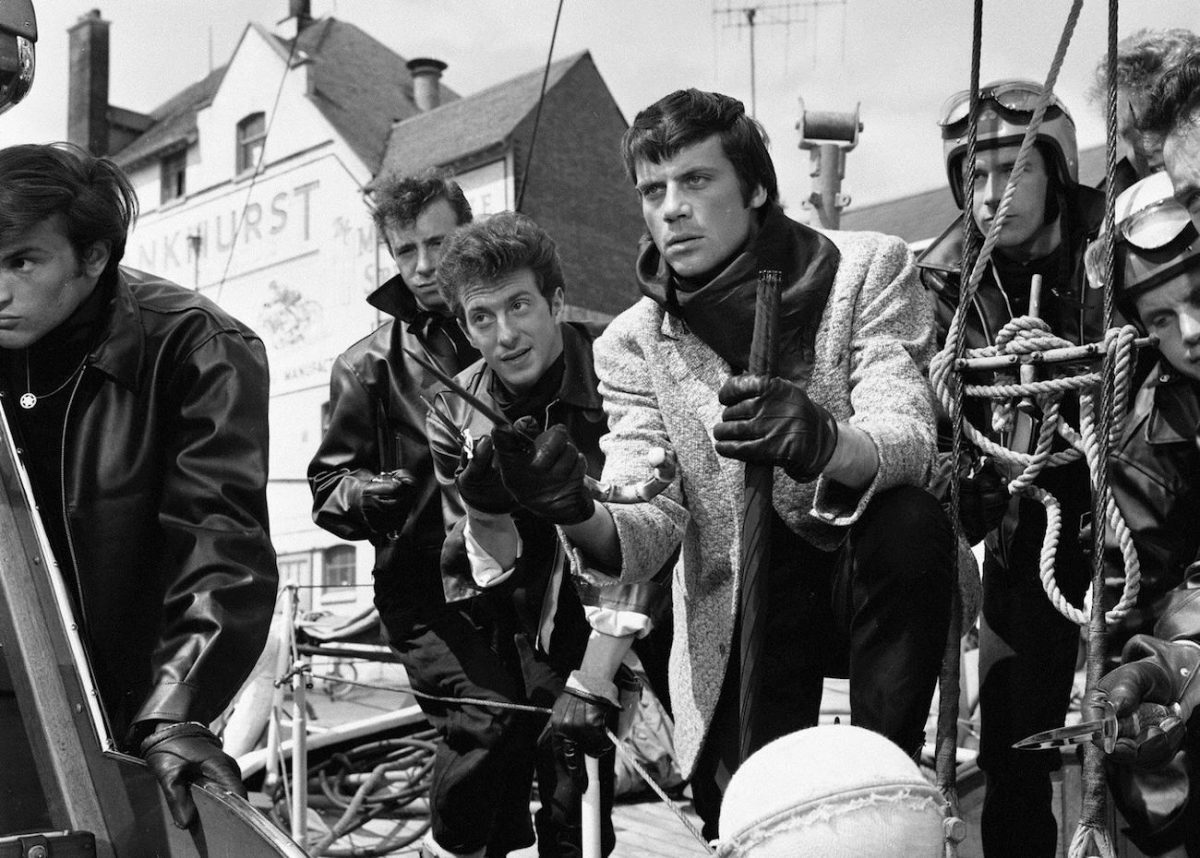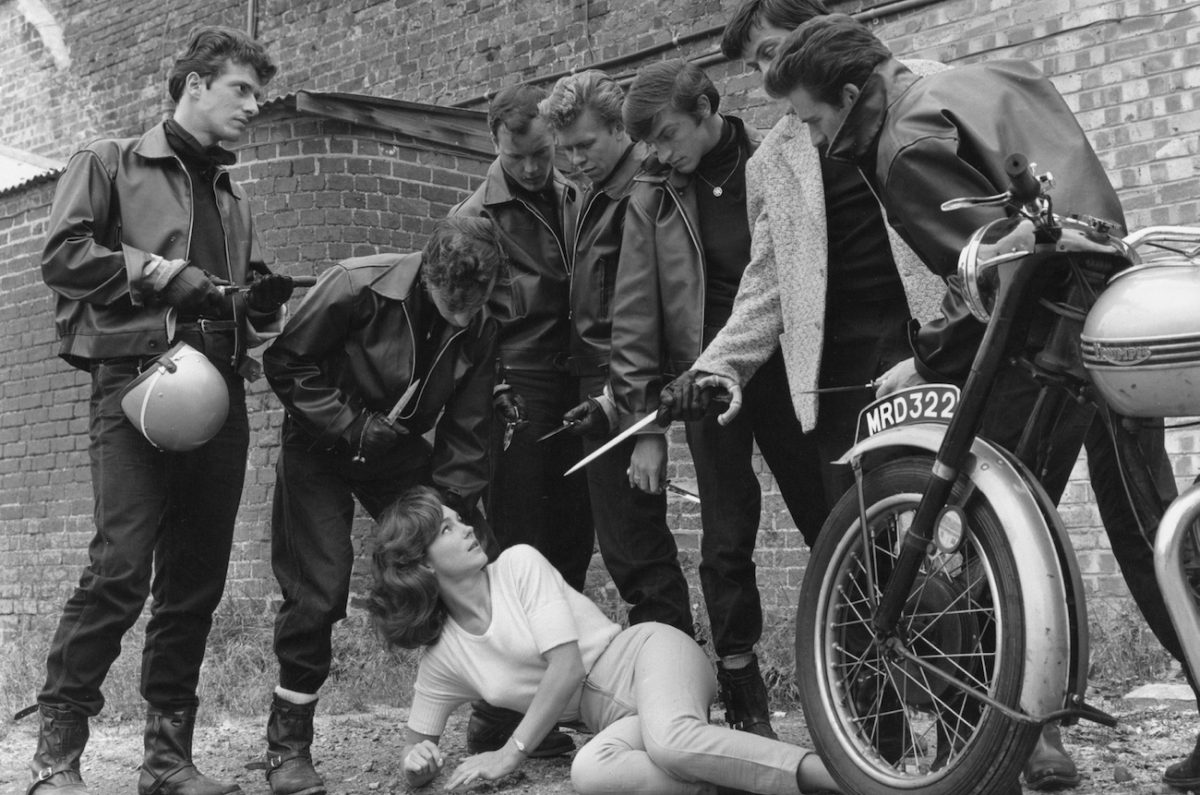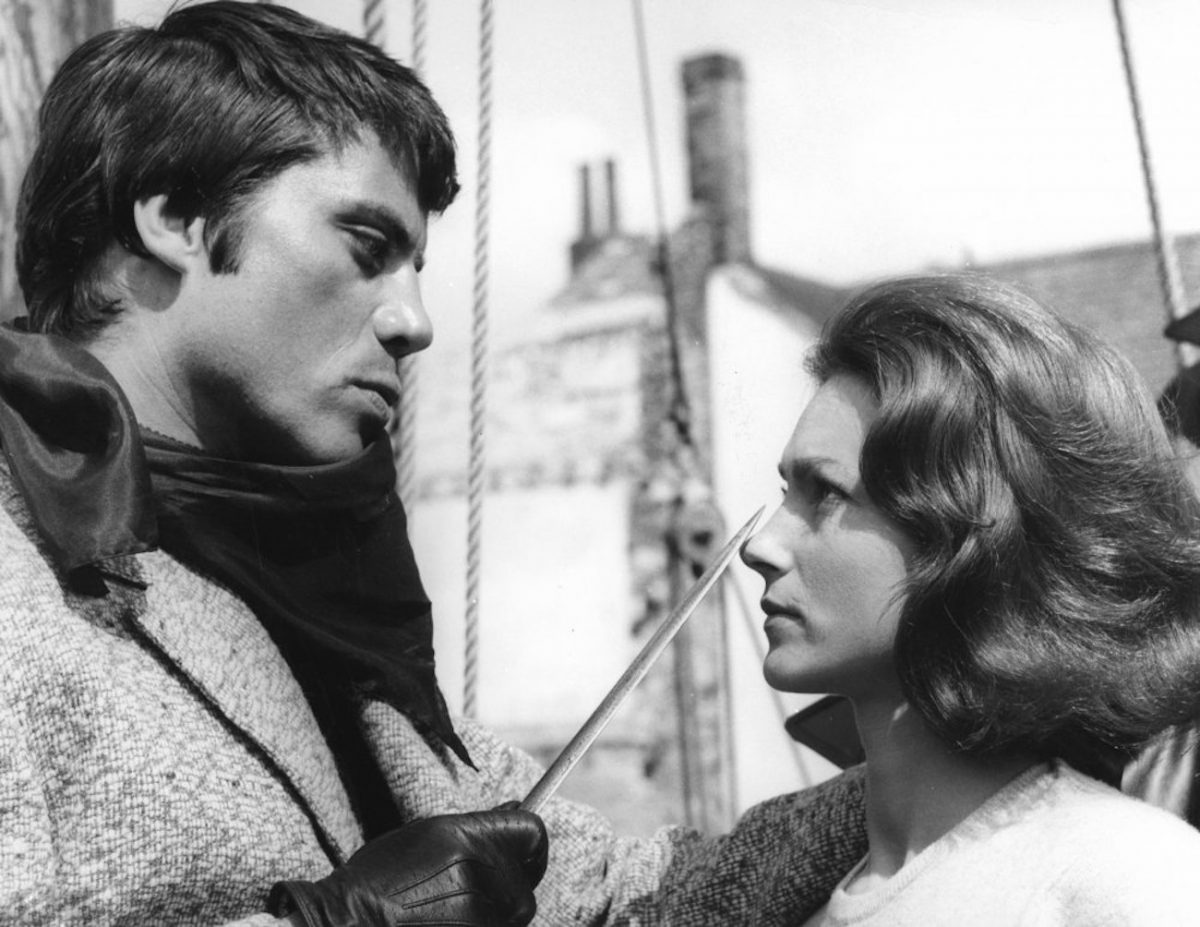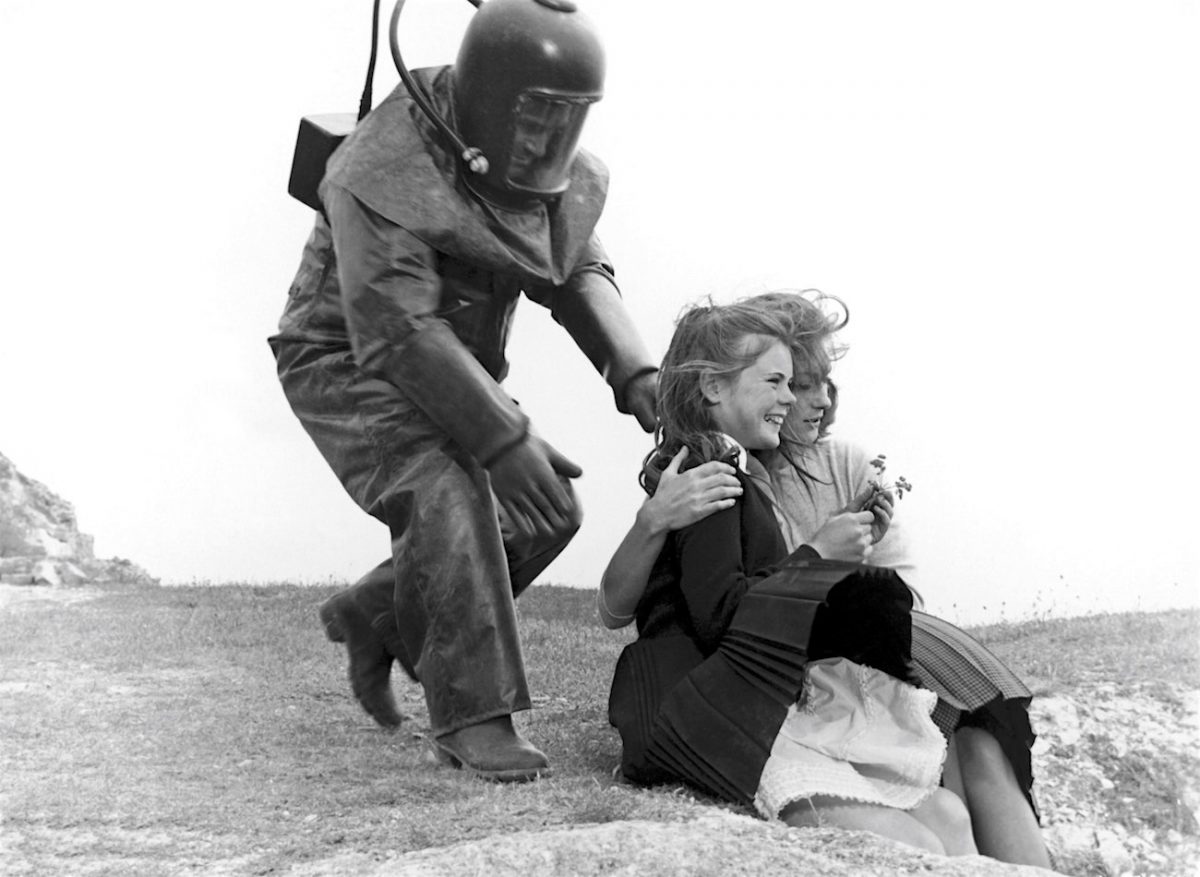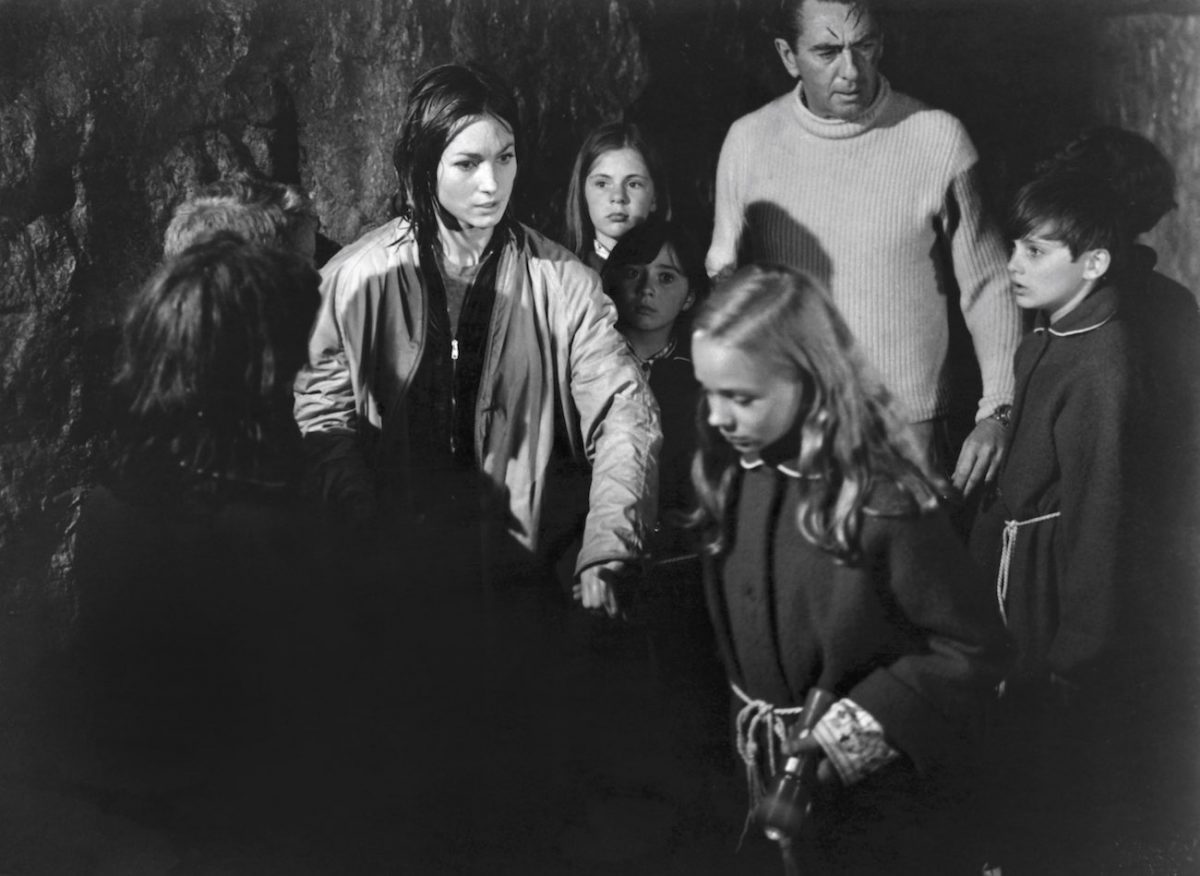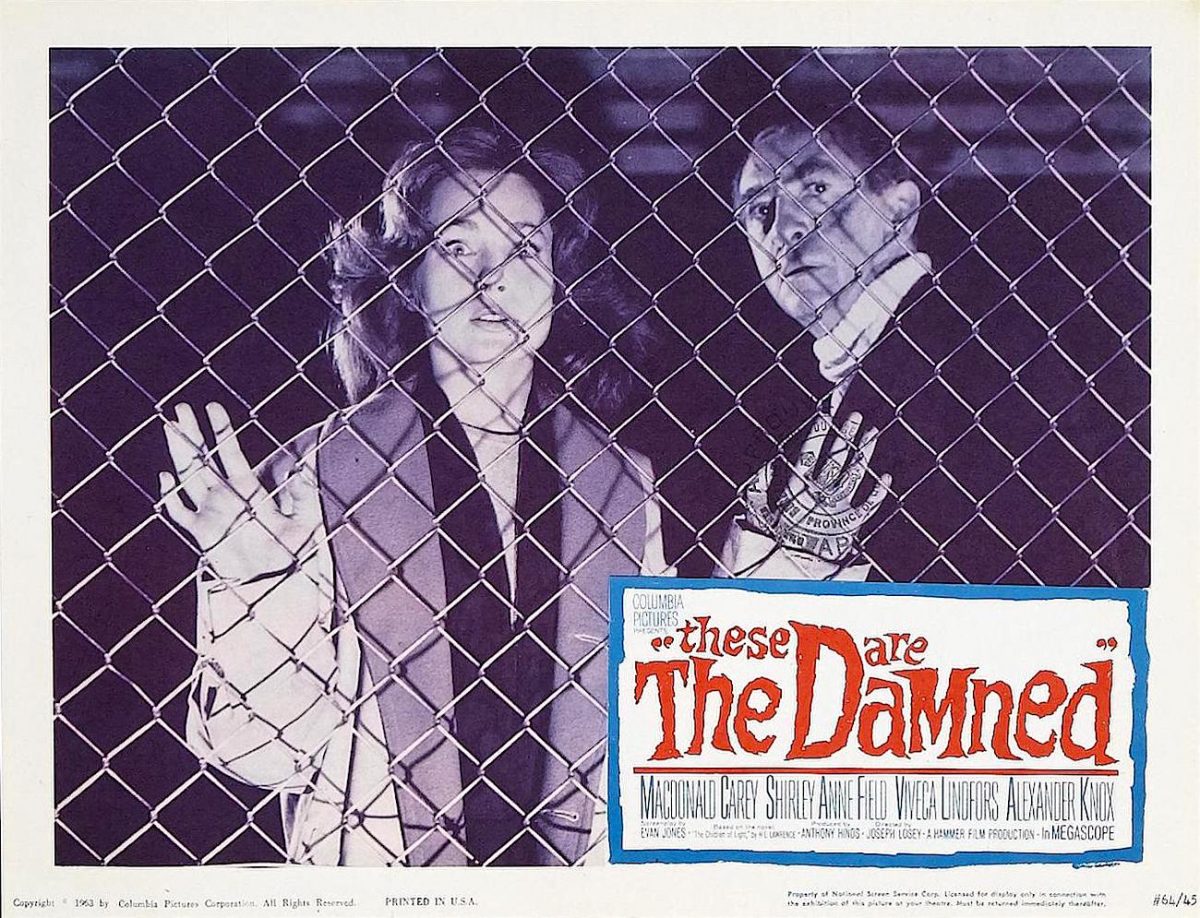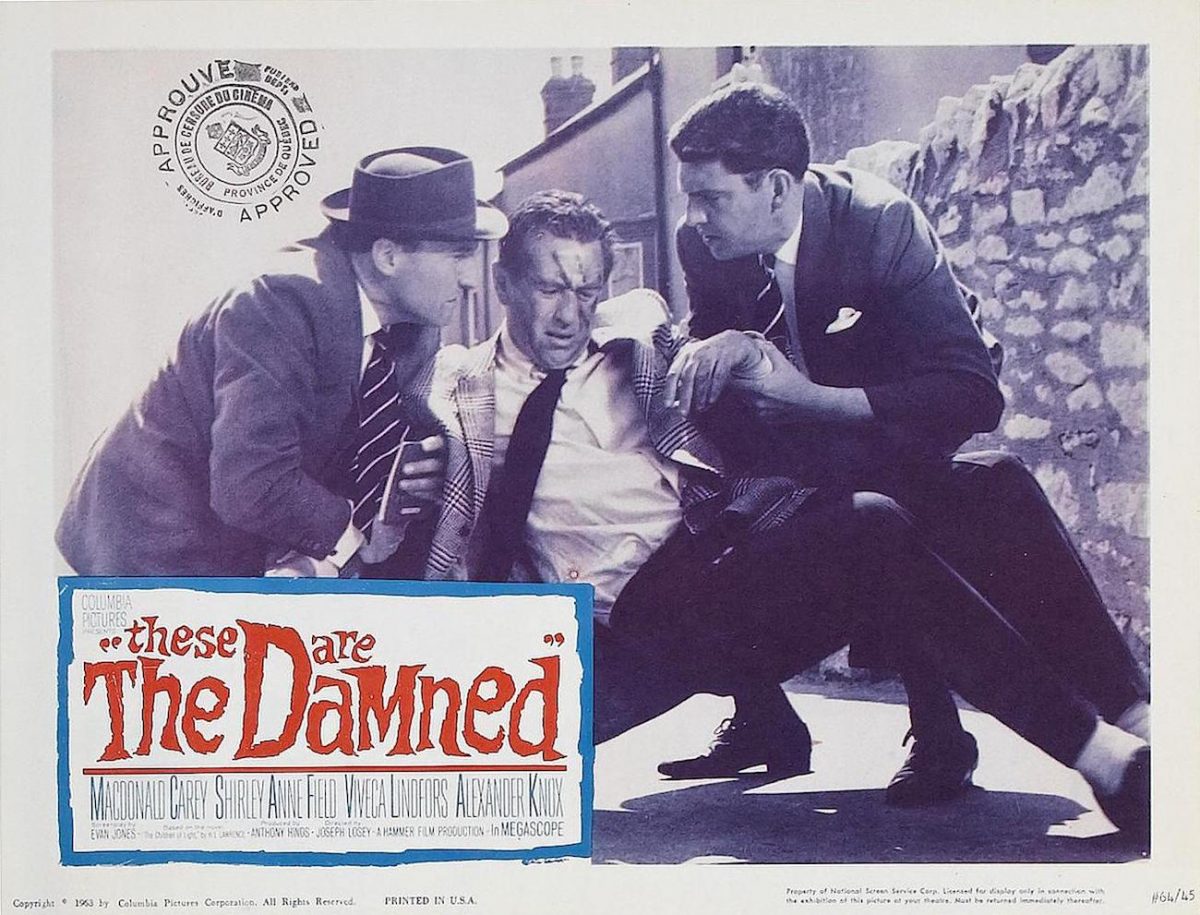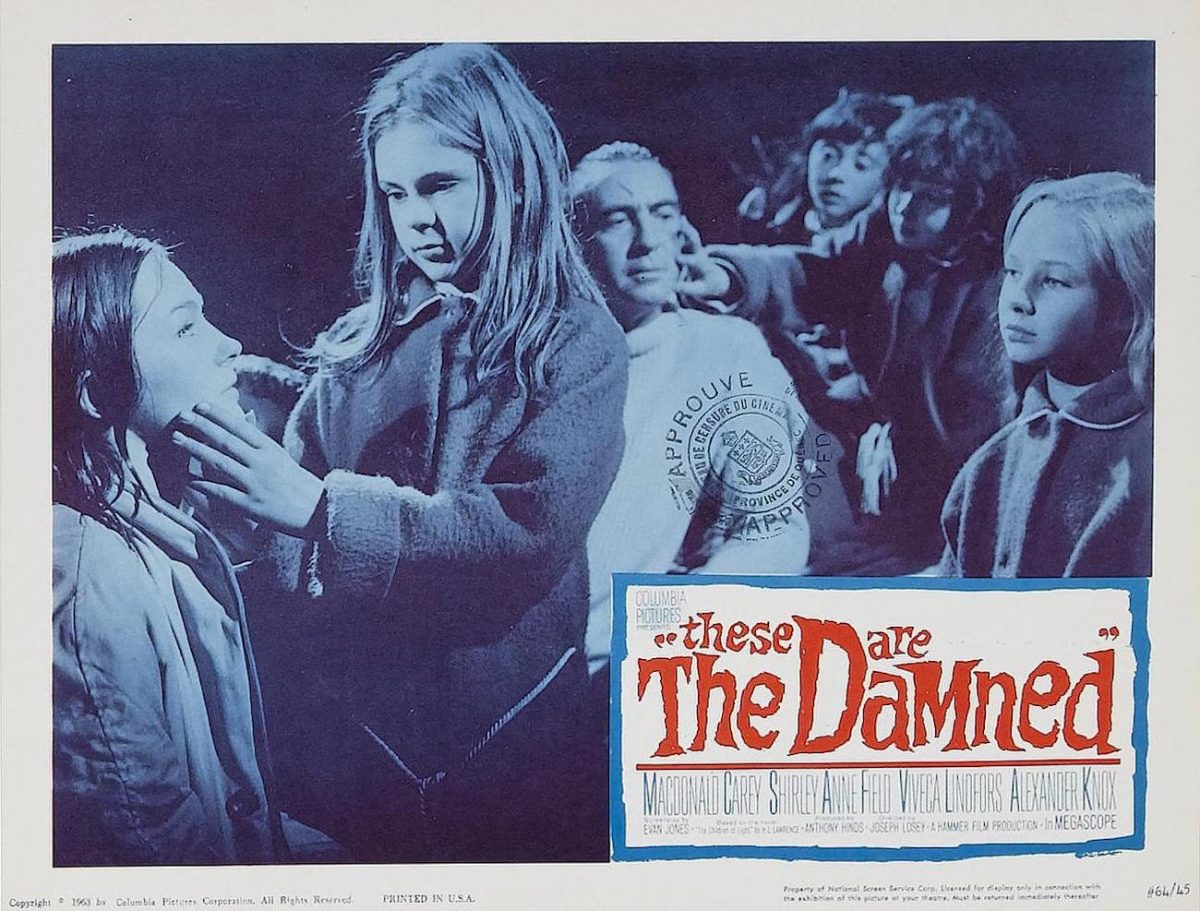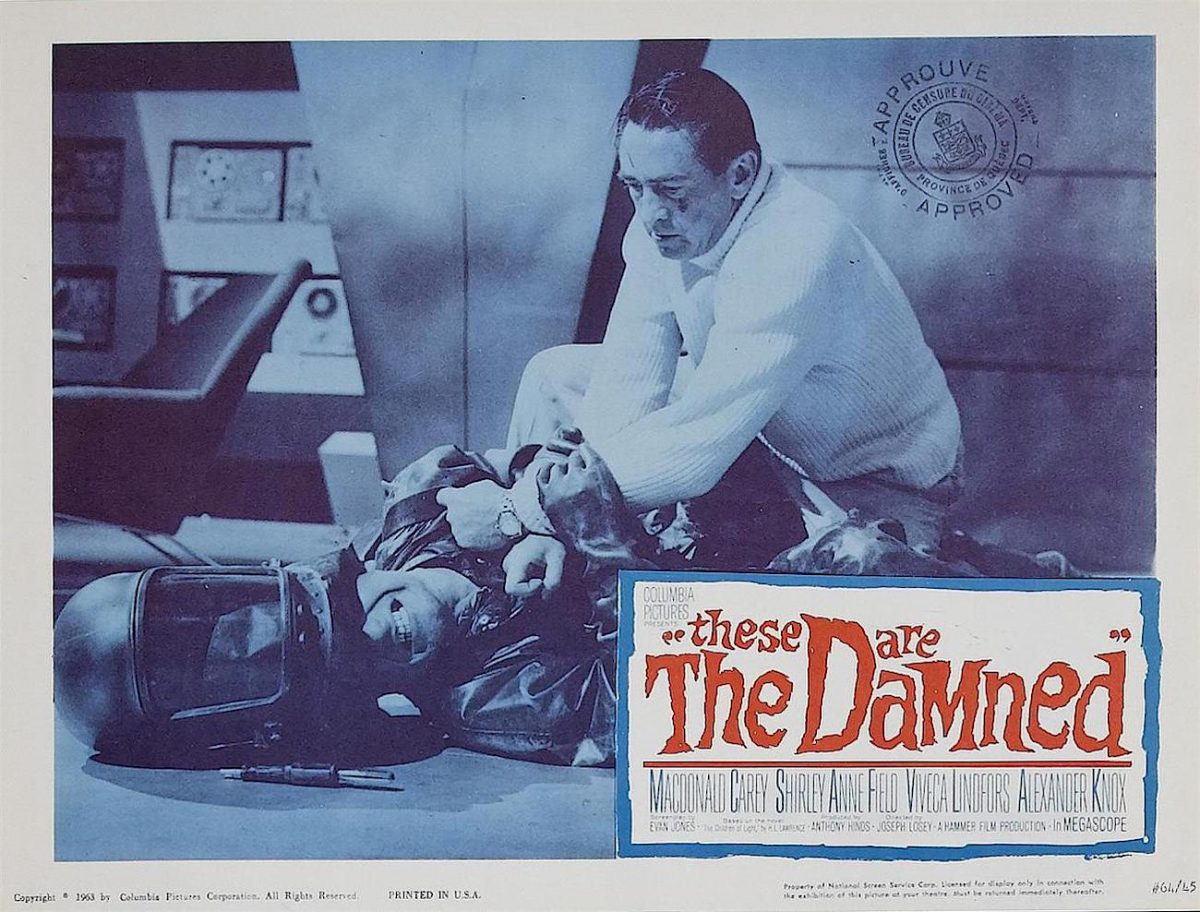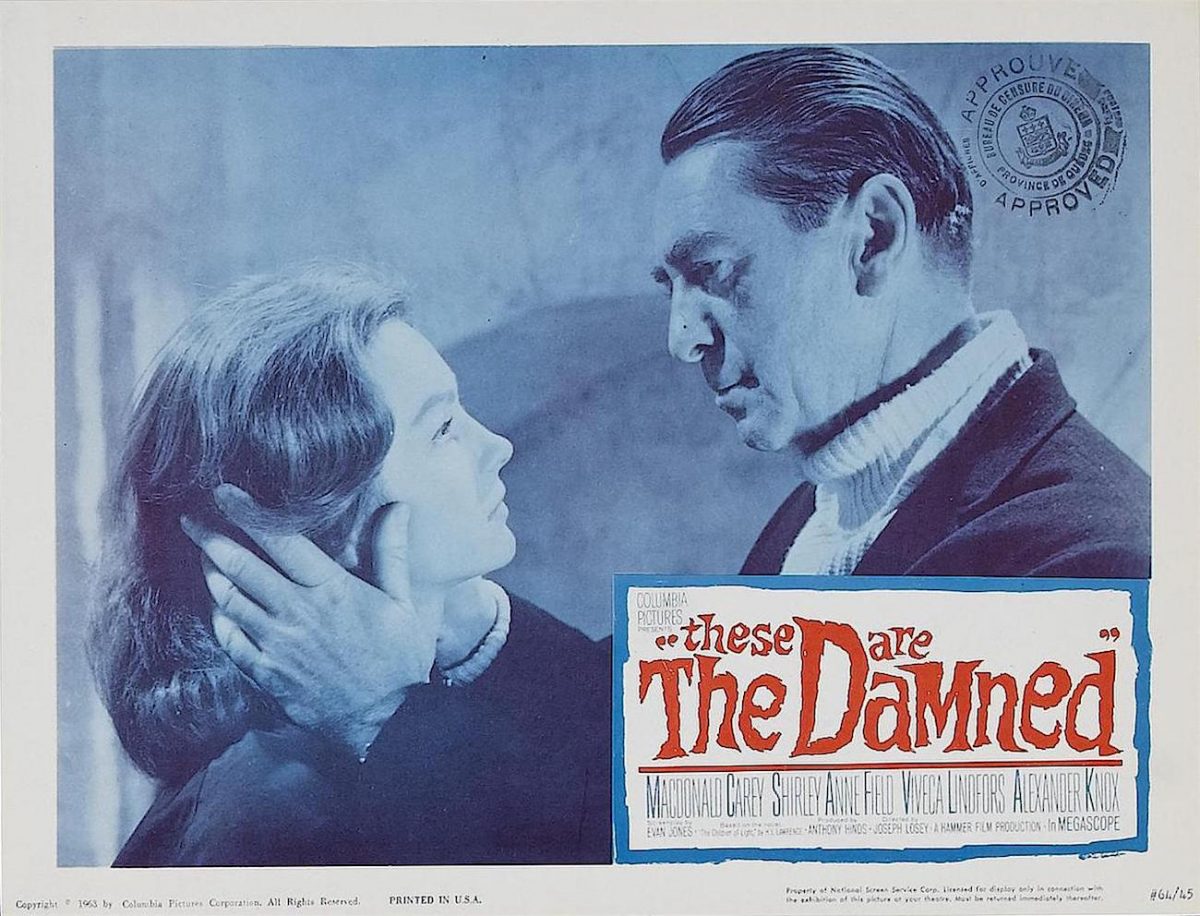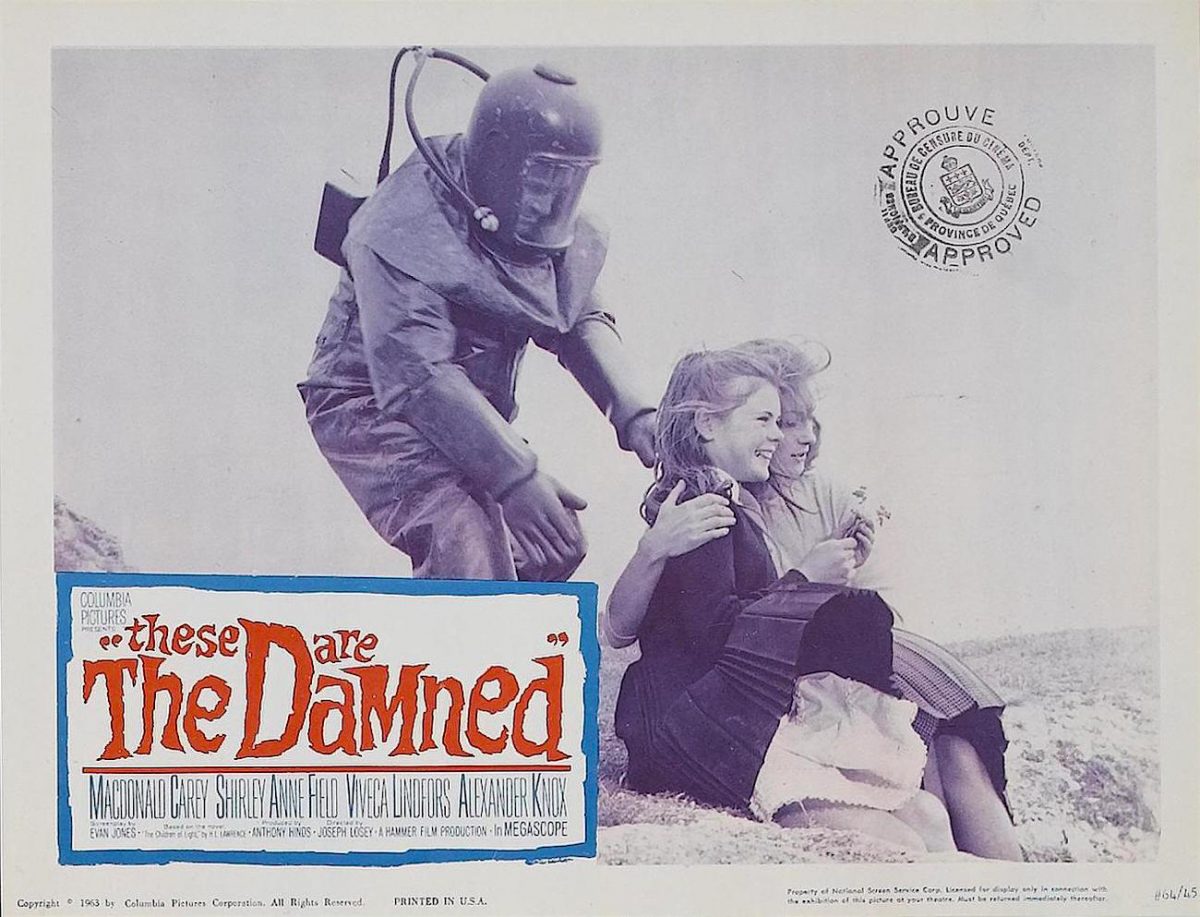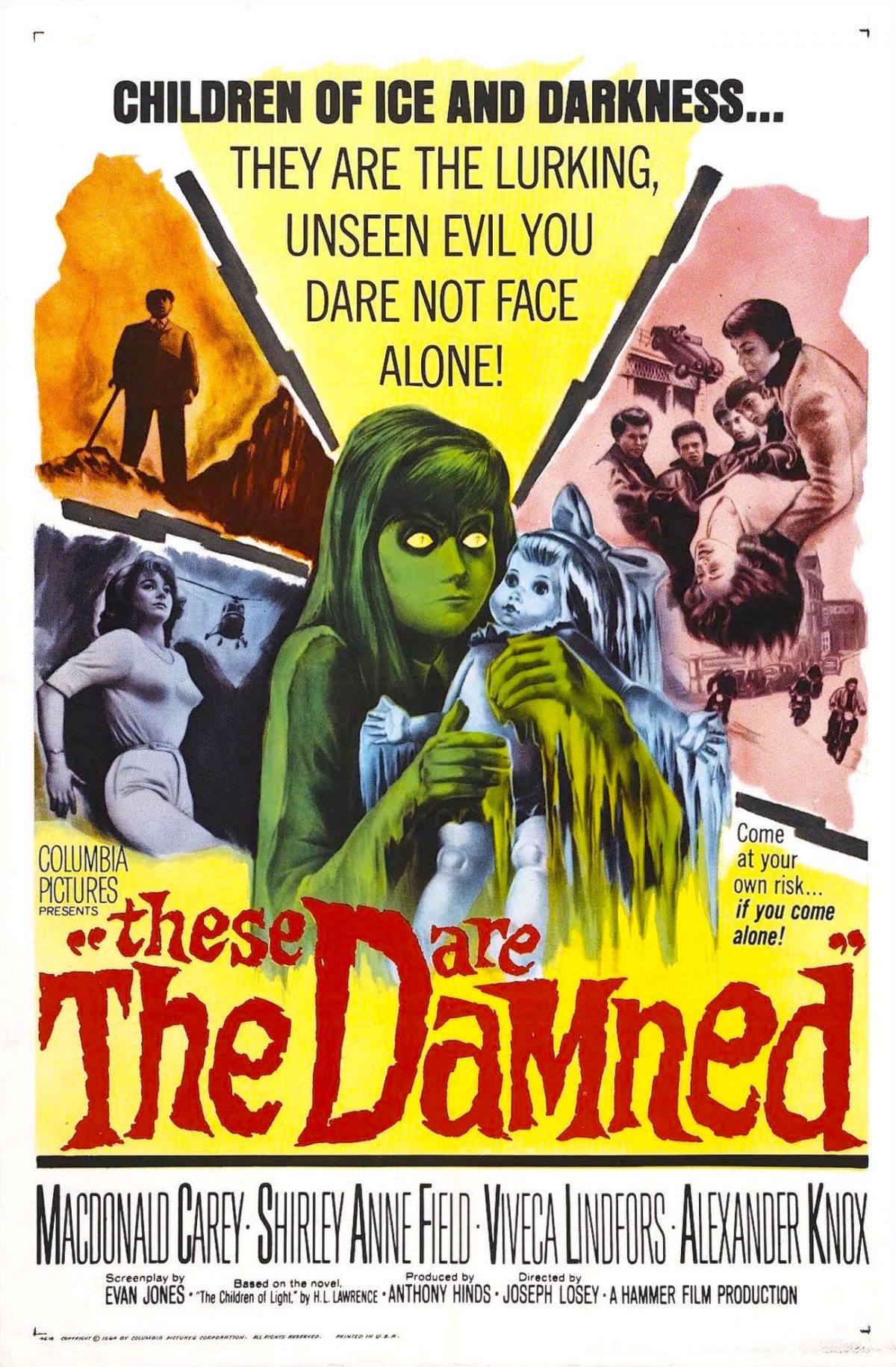 H/T Todo El Terror Del Mundo and Dangerous Minds.