In 1969, David Bowie sold ice lollies in a video directed by Ridley Scott.
The cold treat was a Lyons Maid Luv – the pop ice-cream, yours for just 9d in pre-decimal money.
Luv lollies launched in 1969:
A lolly similar to Fab aimed at girls 10-15 years. Three quarters covered in chocolate and hundreds and thousands and costing 9d. Backed by TV advertising and opportunity to collect a set of picture pop stars. Additionally there was a range of other promotional material such as wall charts and T-shirts.
(If anyone has those cards, charts and T-shirts, please share.)
Launched in May 1967, the Fab lolly was based on Gerry Anderson's Thunderbirds. It too was endorsed by a famous face.
And them came Bowie and Scott.
And for added cool between the wrapper and the inner paper sleeve was one one of 40 'Pop Stars' cards. Not that Bowie was any of them. He was just pretending to play that guitar. After this gig, he auditioned for a KitKat commercial.
Bowie's encounters with lollies din't end there. In 2004, a lollipop (unfrozen and boiled hard) hit the singer in the eye at a show in Oslo, Norway.
And he's worked with Scott again, too. The great director's movie The Martian features Bowie on the score. The film follows a manned mission to Mars. The crew are forced to abandon ship, leaving a fallen comrade behind. But he's not dead. He "wakes to find himself abandoned and alone in the airless, inhospitable waste of the Red Planet. So that crew member, Mark Watney (Matt Damon), begins the slow, arduous chore of not allowing himself to die".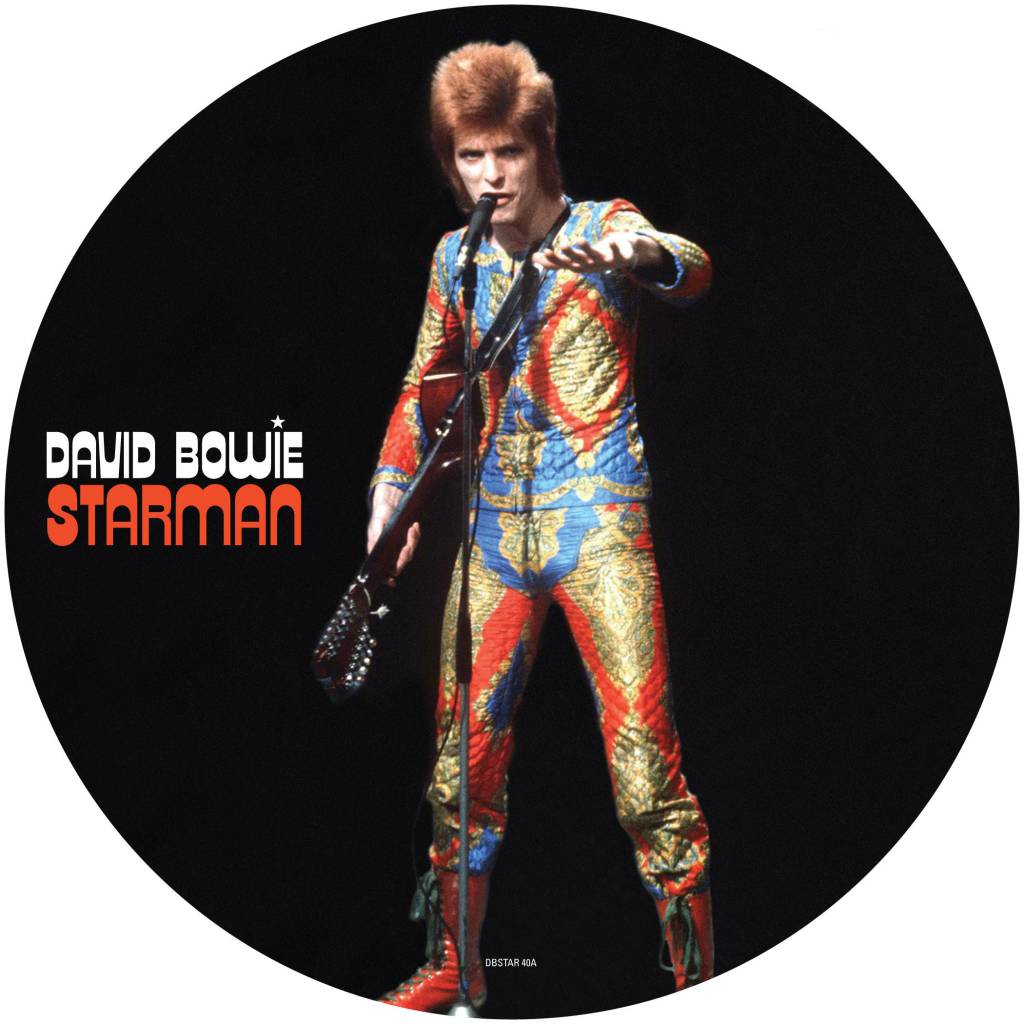 What Bowie song plays? Starman, of course, as heard on the 1972 album The Rise and Fall of Ziggy Stardust and the Spiders from Mars.
C'mon Dave, 'Eat your Luv ice cream and put your helmet on.'
British Ice-Lollies And Ice-Creams 1960-1990