Tom Baker played the Doctor in the TV show Doctor Who from 1974 to 1981. He was immensely popular. The BBC marketed the show's success in a variety of ways.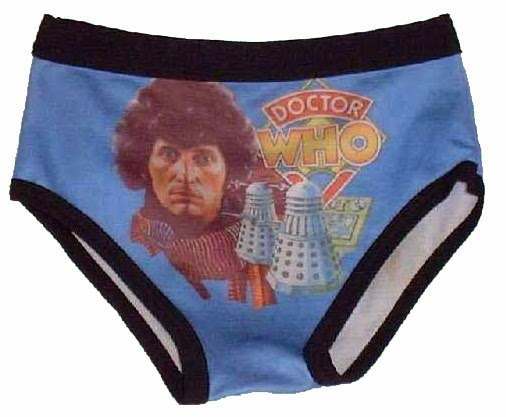 The pants were terrific. The doll was less so:
And inside: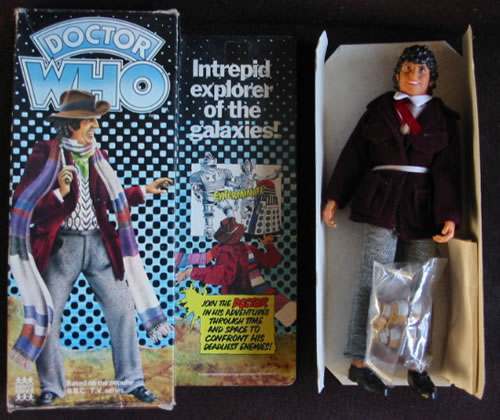 The weekly comic was pretty ok, but could lack originality.
Better, perhaps, to draw your own.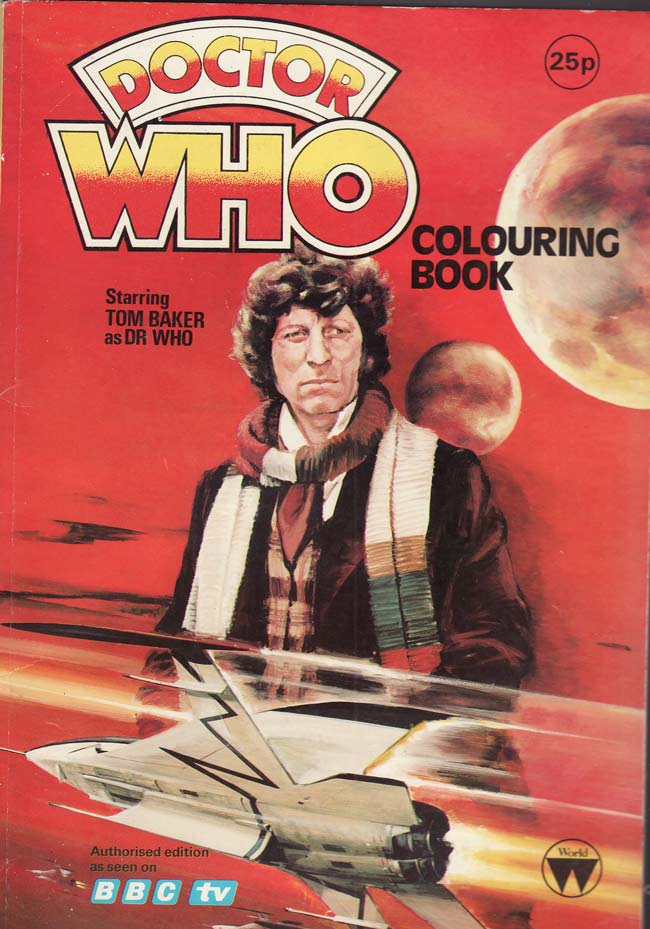 Inside was a little peculiar.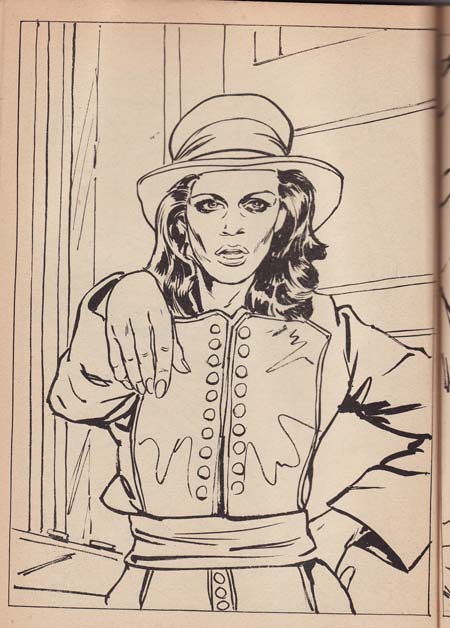 And another coloring book.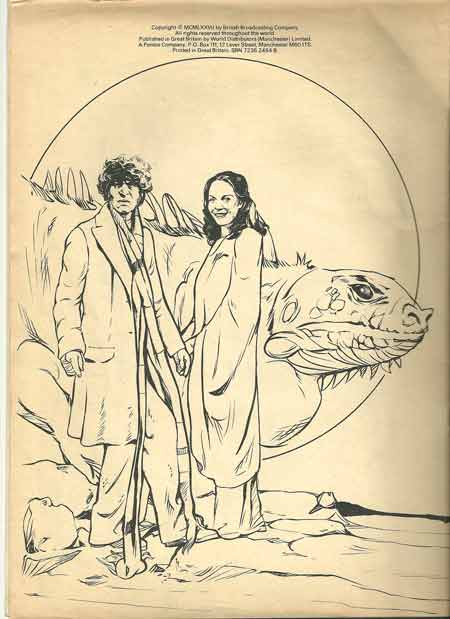 As he says:
Bob Dylan and Kate Bush visit a giant Lizard. Ray tells me the Lizard theme extended into the punch outs as well, maybe the artist had one as a pet or they just thought they were neat.
But the pick were the Doctor Who greetings cards printed in the late 1970s by Denis Alan.
And then someone handed Baker some chalk. No expense was spared as the Dr zoomed through time with a damp cloth and a quick scribble.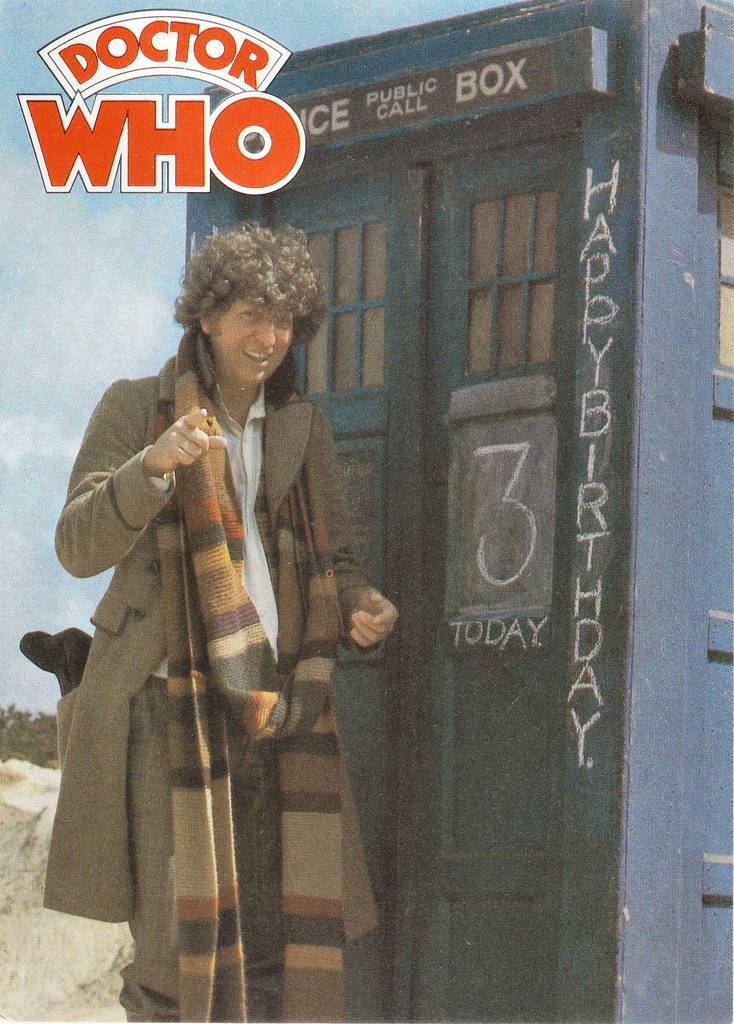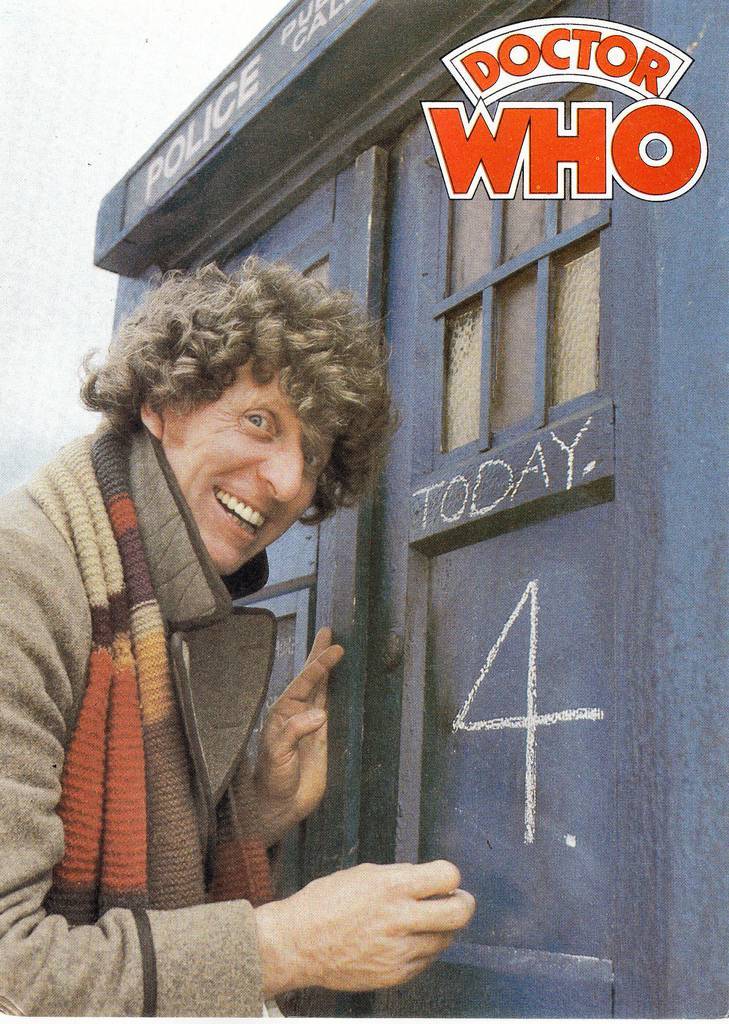 How old?
In 1981, there was no card that said 'Sorry to see you go':
Cards Via Martin Over