The ad campaign "Gentlemen Prefer Hanes" spanned over a decade, beginning in the early 1970s and phased out by the end of the 1980s.  Basically, each print advert featured a woman revealing a bit of leg, while a nearby male grabs an eyeful (often unbeknownst  to his wife or date).
It was hugely successful, but by 1991 the senior vice-president of the Hanes ad agency stated they were deciding to "walk away from the whole thing."  Hanes moved on to another (less successful) jingle: "The lady prefers Hanes".
Why the change?  I think it's obvious that, with the changing times, the "Gentlemen Prefer Hanes" campaign was seen as sexist.  A woman should choose her dress based on her own tastes, not the lustful, salivating libidos of men.  Who cares what men prefer – a woman's appearance should be defined by her own standards, not boner-driven men.  At least that's the consensus of the times.
Given that the founder of the company, James Hanes, formed The Human Betterment League of North Carolina, which sterilized 7,600 "undesirables", I think Hanes is guilty of worse crimes than so-called sexism.  In fact, I find the adverts a lot of fun, and given their immense success over the decades, millions felt the same.   So, let's have a look at the campaign through the years, and set aside our judgment and outrage for just a little while.  Enjoy.
1973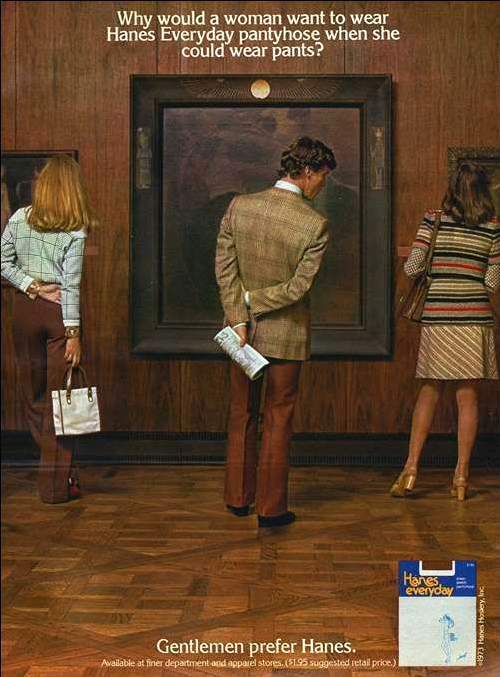 1974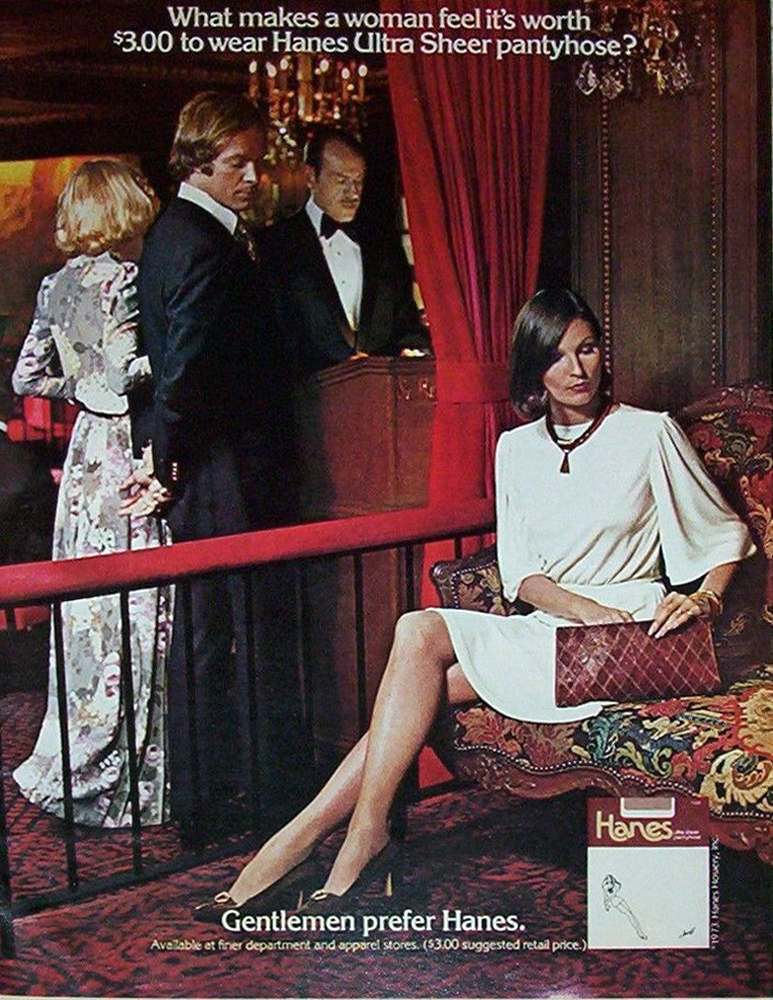 1975
1976
1977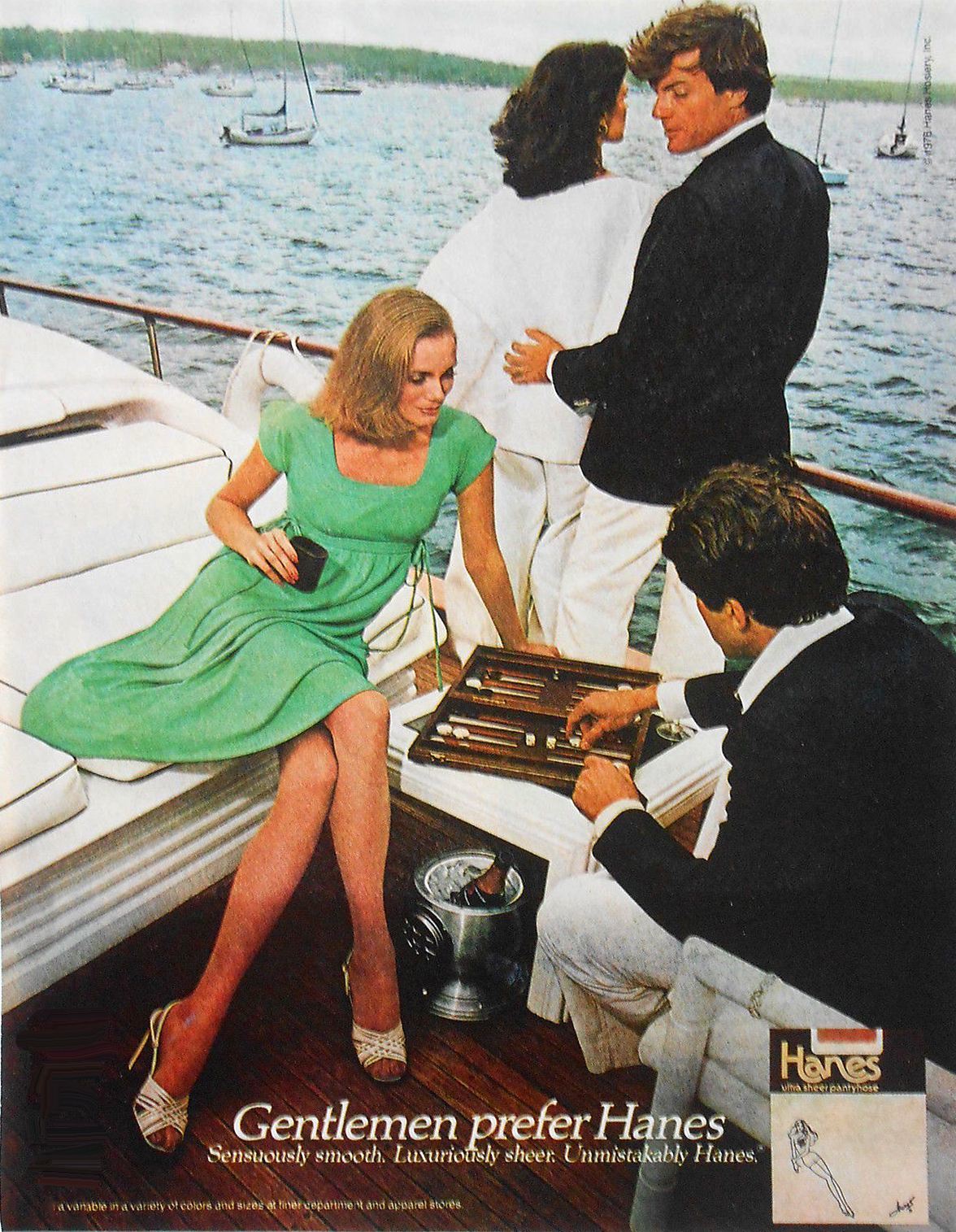 1978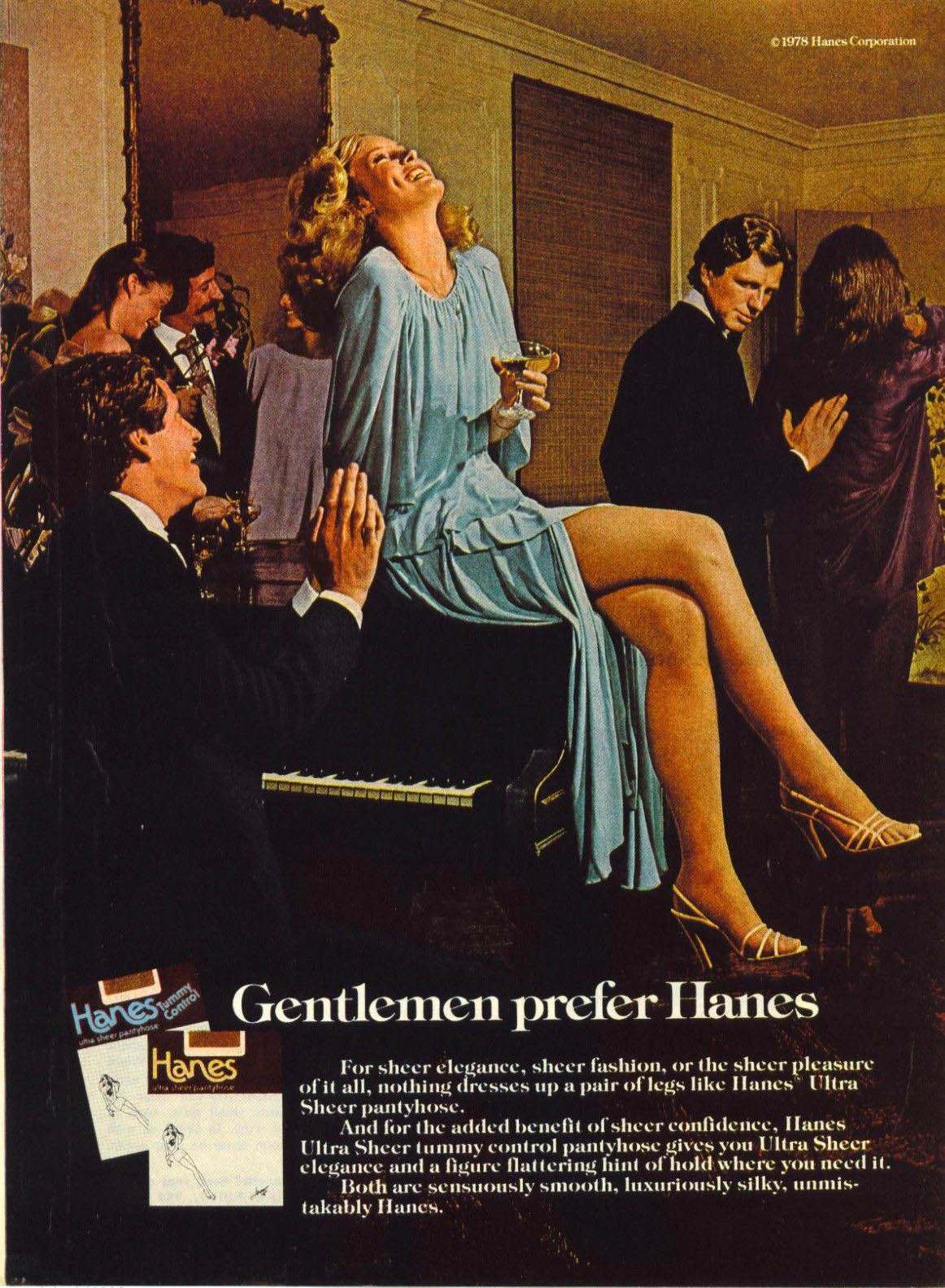 1979
1980
1981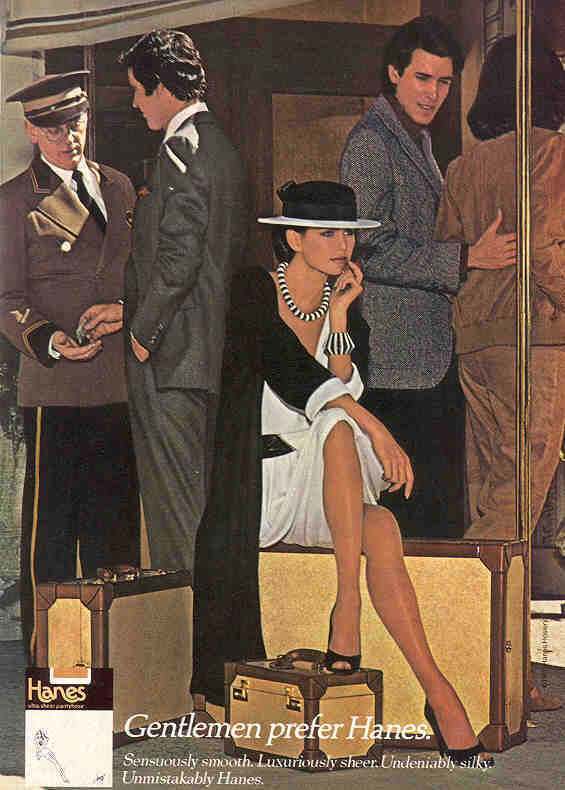 1982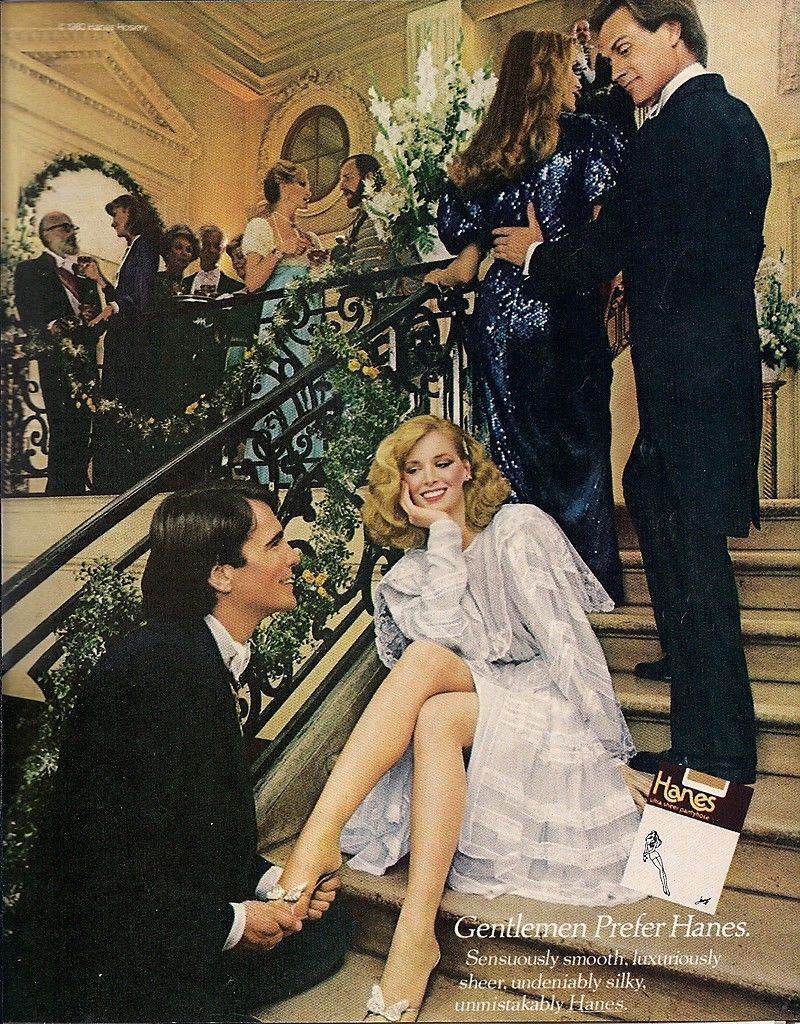 1983
 
1984