Lester Beall (1903 – 1969) was an American graphic designer notable as a leading proponent of modernist graphic design in the United States. All these great posters are available as prints in the Flashbak Shop.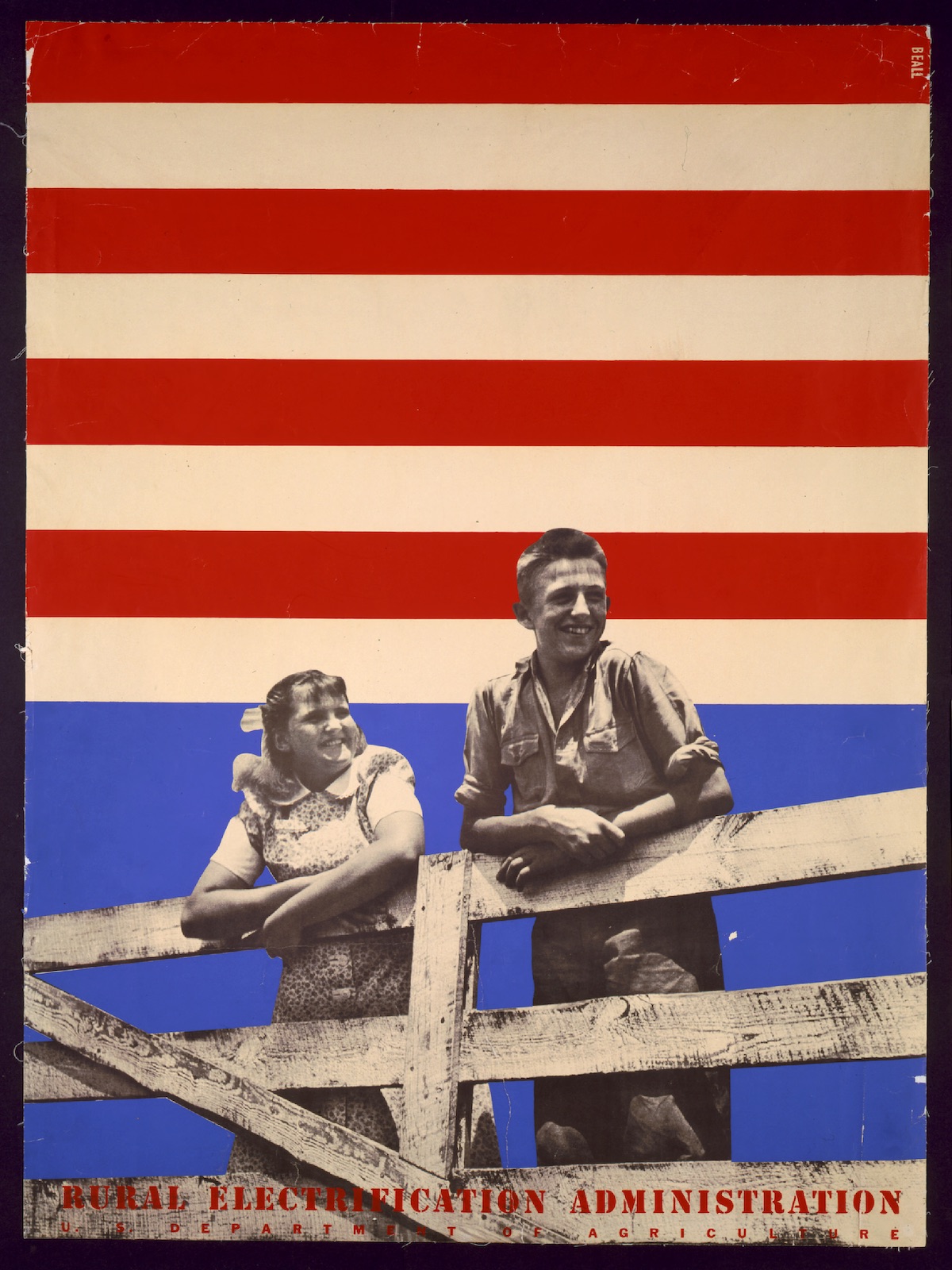 A graduate of the Art Institute of Chicago, Lester Beall, notes Cooper Hewitt, was influenced by the European avant-garde and Bauhaus designers such as Herbert Bayer and Lazlo Maholy-Nagy.
Throughout the 1930s and '40s, Beall produced work for a number of notable clients, including the Chicago Tribune, TIME, The Art Directors Club of New York, Sterling Engraving, Hiram Walker, and Abbott Laboratories.
He created for Colliers magazine a number of promotional covers related to World War II using silhouetted photographs, dynamic angles and shapes, and bold colors that characterize his work from this period.
Between 1937 and 1941 Beall produced his famous posters for the US Government's Rural Electrification Administration, which featured saturated colors (usually those of the American flag), bold patterns, and photographic silhouettes of everyday Americans, to increase awareness and acceptance of electricity.
A man with a very technology-oriented background, Beall grew up playing with Ham radios and creating his own wireless sets. He graduated with a Ph.D in the History of Fine Art and the years following his graduation found him expressing an interest in modern art movements such as Surrealism, Constructivism and Dadaism. His work as an advertiser and graphic designer quickly gained international recognition and the most productive years of his career, during the 1930s and 40s, saw many successes in both fields.

His clear and concise use of typography was highly praised both in the United States and abroad. Throughout his career he used bold primary colors and illustrative arrows and lines in a graphic style that became easily recognizable as his own. He eventually moved to rural New York and set up an office, and home, at a premises that he and his family called "Dumbarton Farm". He remained at the farm until his death in 1969.

Beall's work for the Rural Electrification Administration was honored by the Museum of Modern Art, a first for graphic designers. – Design History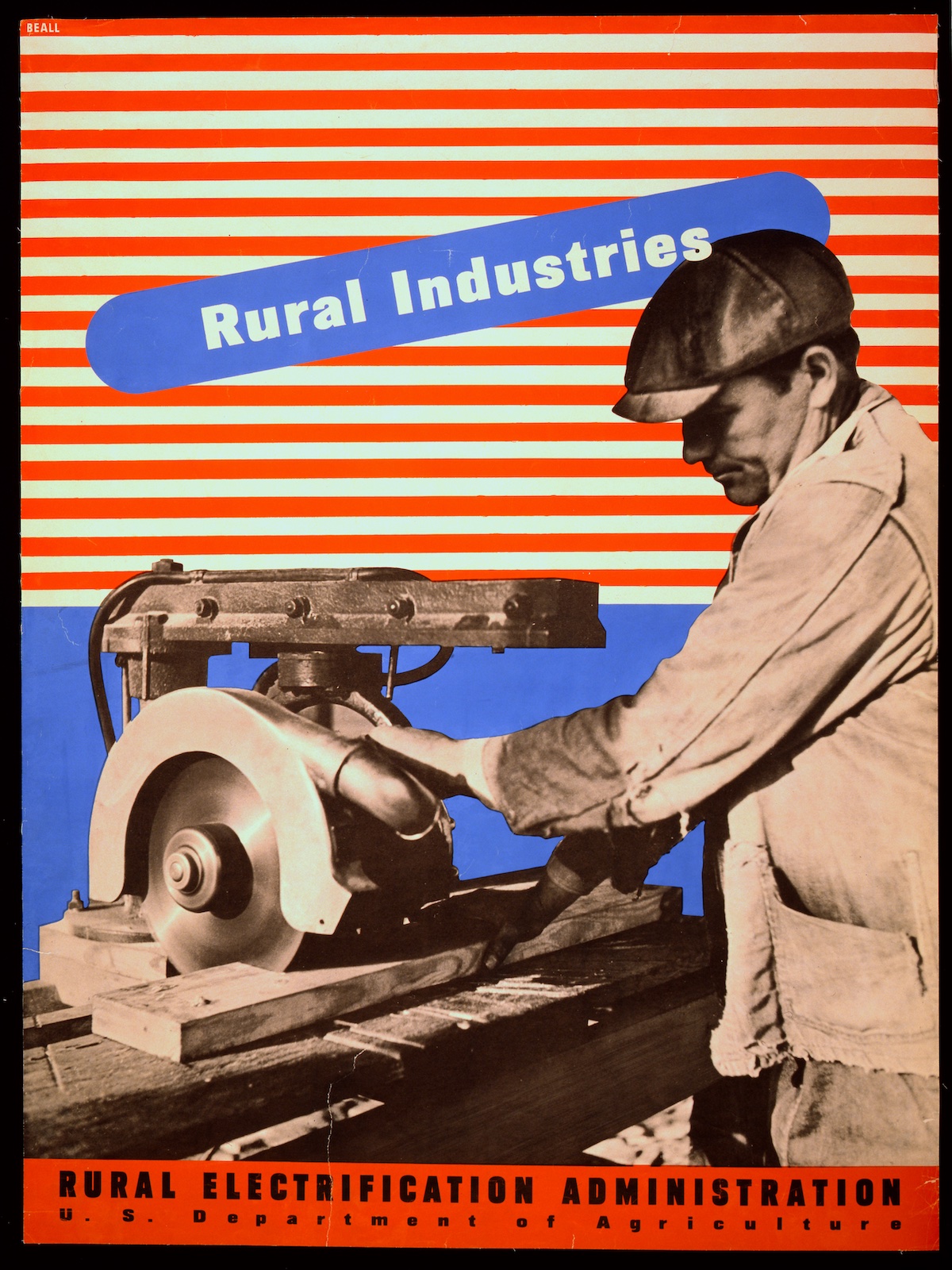 Buy Lester Beall prints in the Shop.
Buy Lester Beall prints in the Shop.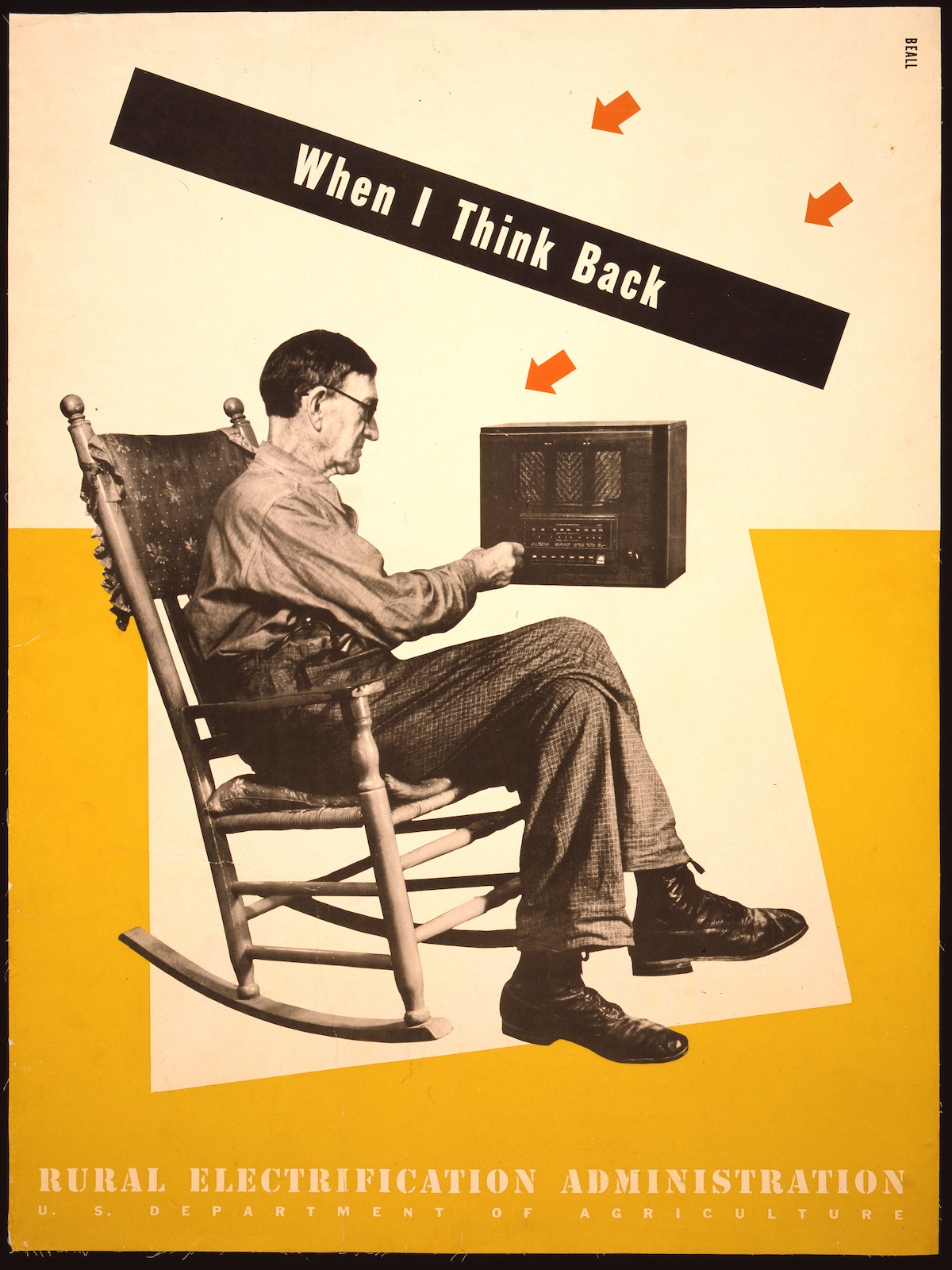 Buy Lester Beall prints in the Shop.
Lester Beall: Born: 1903, Kansas City, Missouri, United States; died: 1969, New York, New York, United States; education: The University of Chicago.
Buy Lester Beall prints in the Shop.