A few years back, we brought you a cornucopia of tanning adverts from yesteryear.  Well, here's another supply of products for life under the sun (or sun lamp).  Our concept of what level of melanin is considered beautiful, whether it's lily white to leathery brown, certainly changes over the years.  What hasn't changed is advertisements selling us stuff to get that skin hue "just right" for the times. Let's have a look at some interesting examples from around the world from decades past…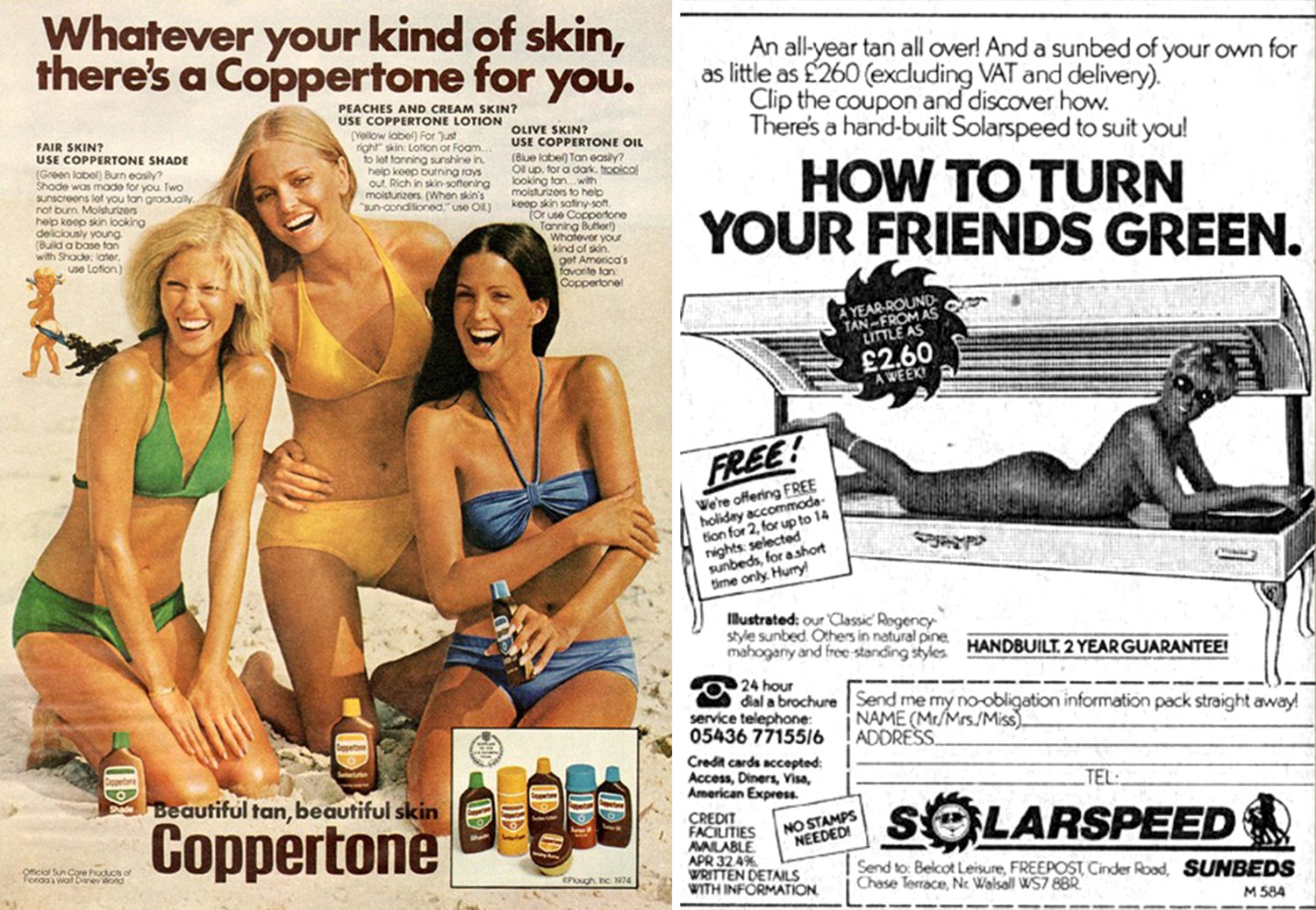 (L) 1976 Coppertone ad, (R) an apparatus that will give you cancer, but it's worth it because it'll make your friends jealous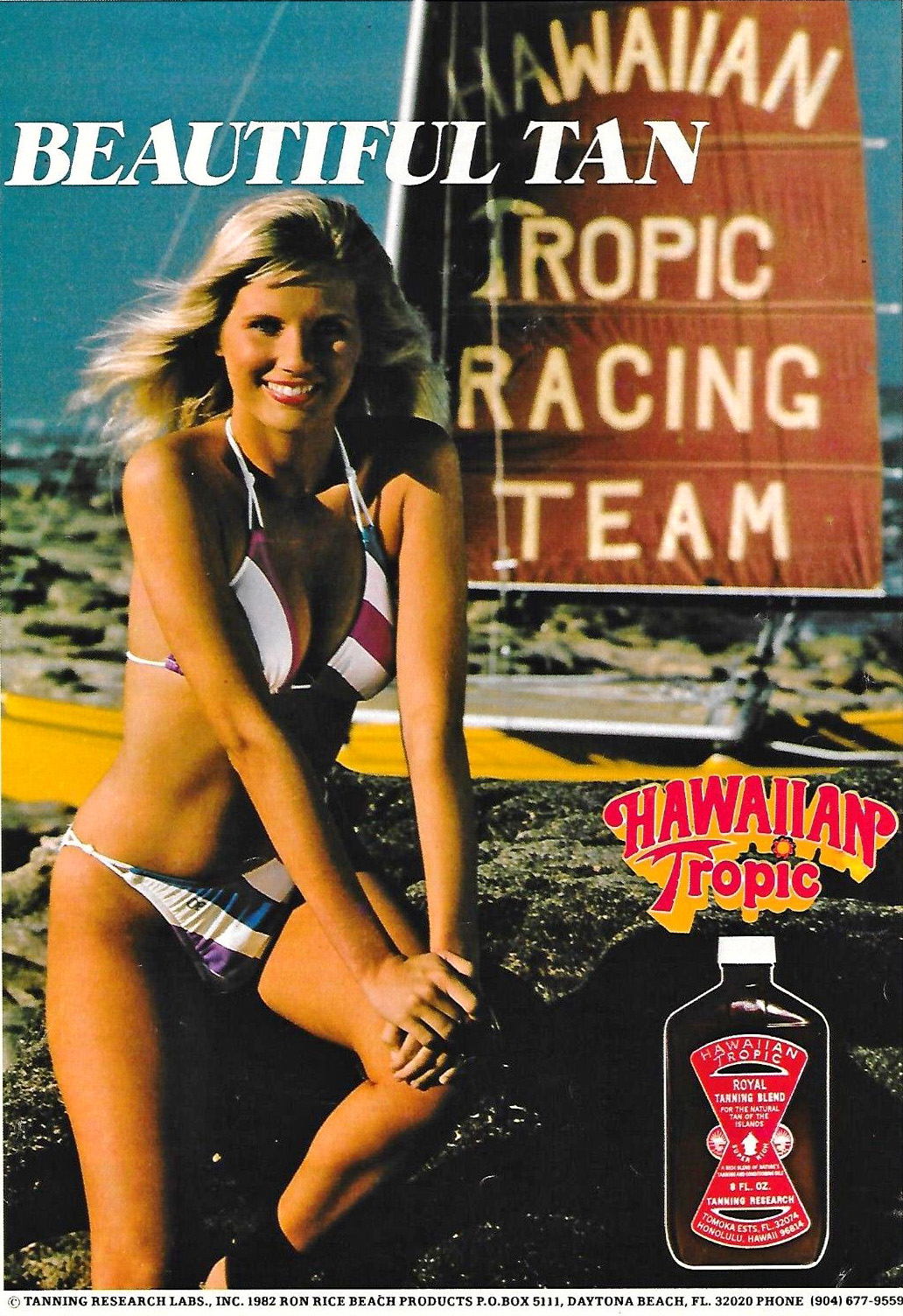 From a 1982 issue of Seventeen Magazine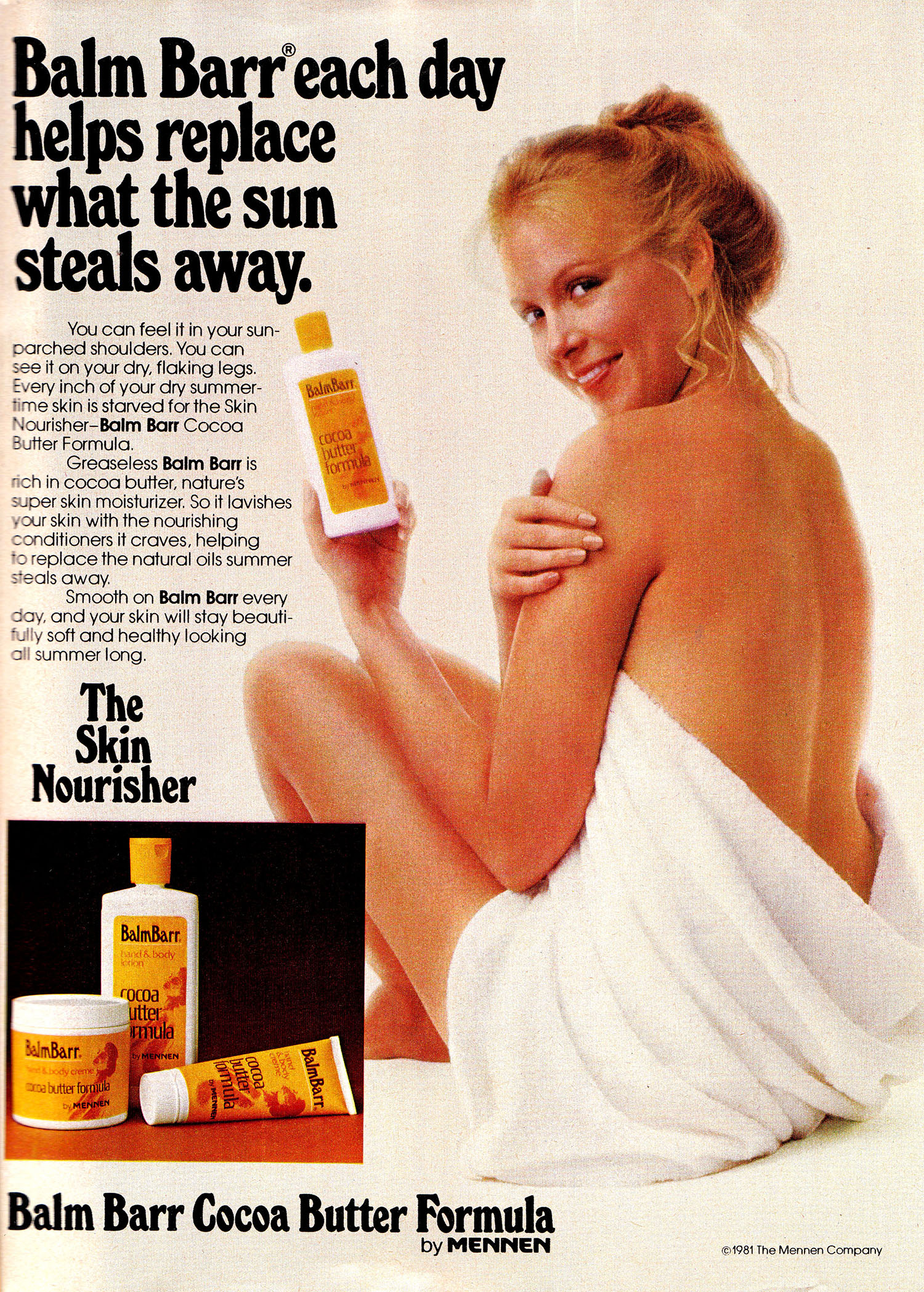 From a 1981 issue of Woman's Day magazine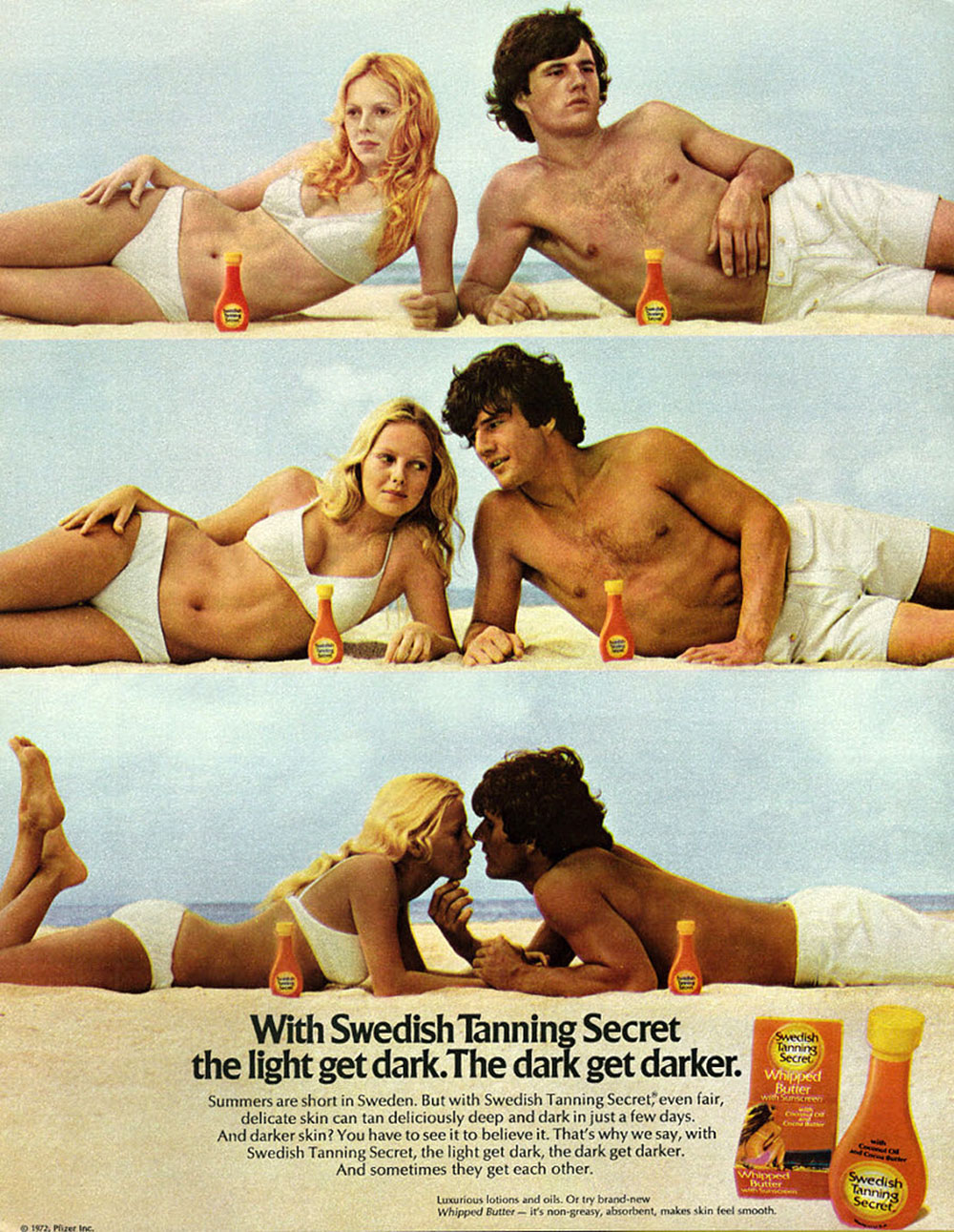 Swedish Tanning Secret ad from 1972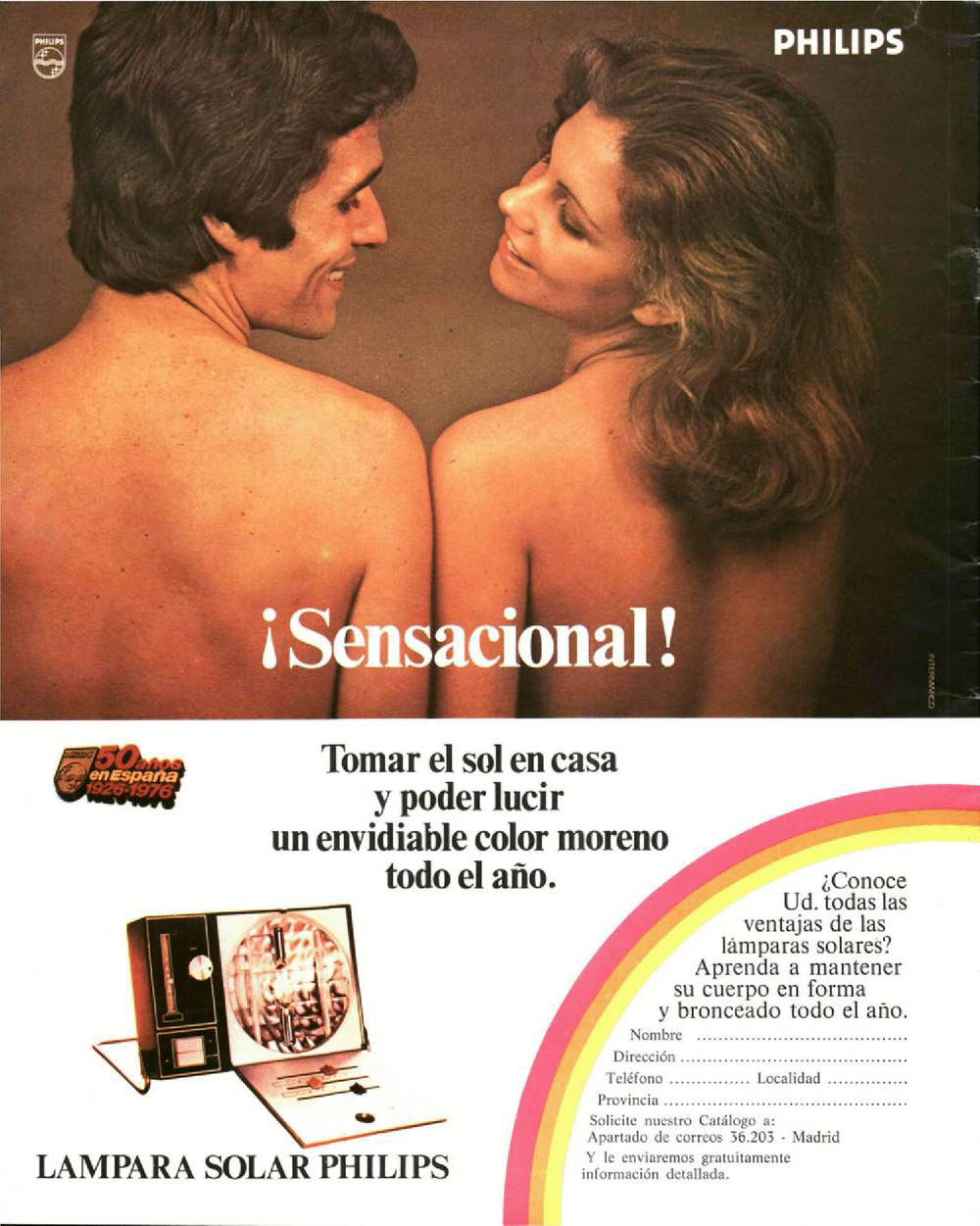 1976 tanning lamp advertisement from Spain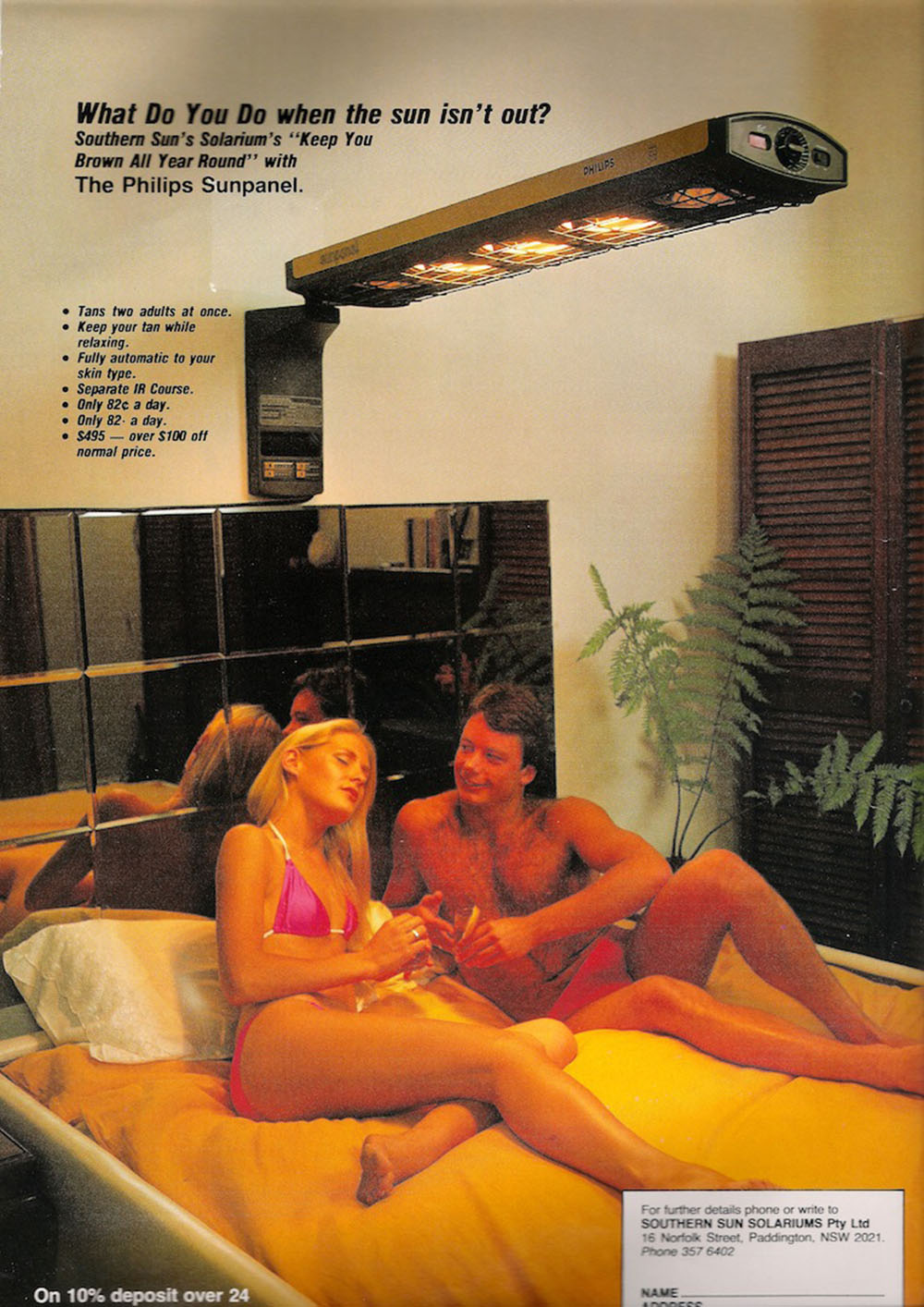 The Philips Sunpanel from 1981.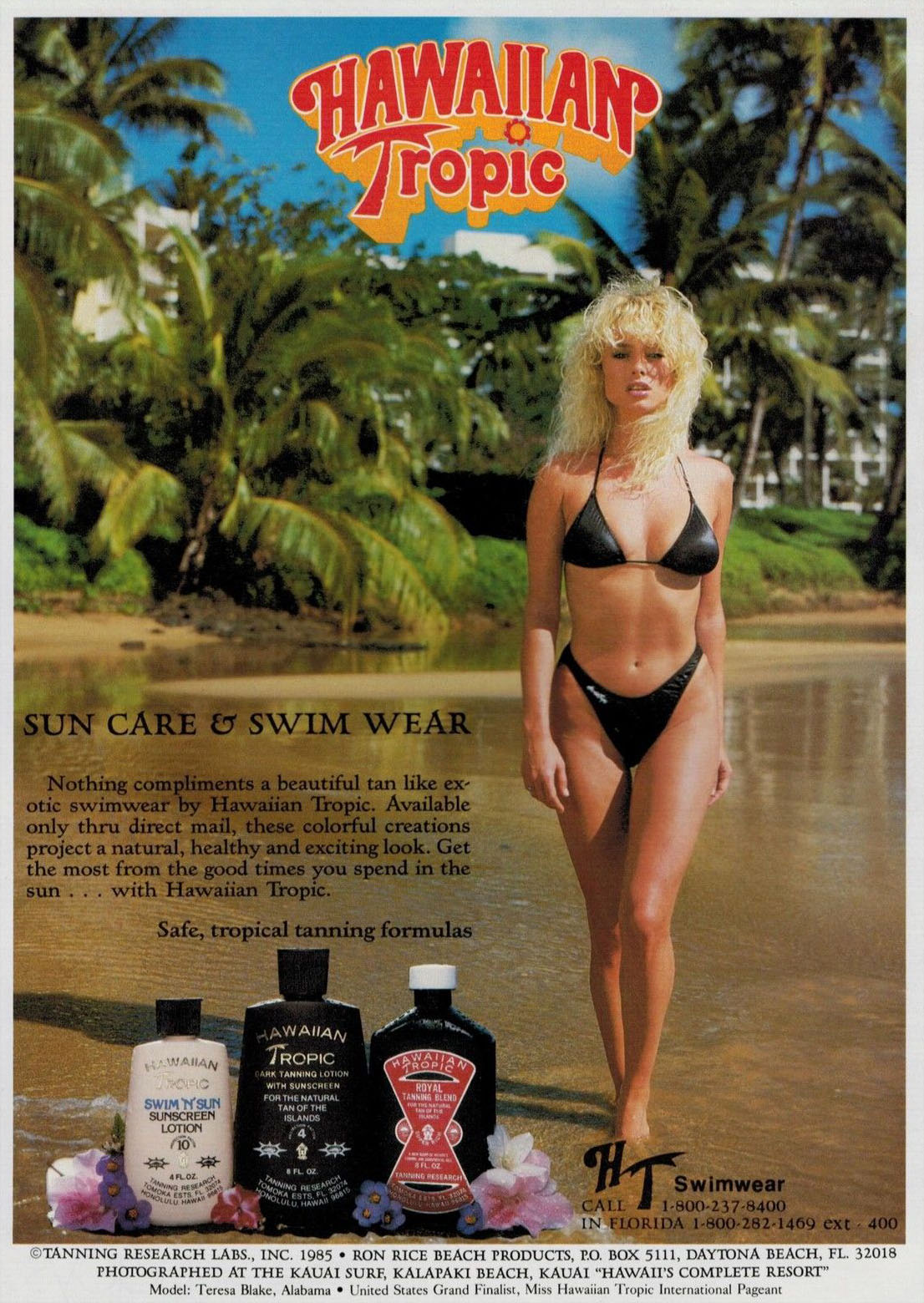 Hawaiian Tropic ad from 1985 featuring Teresa Blake from Alabama, U.S. Grand Finalist in the Miss Hawaiian Tropic International Pageant.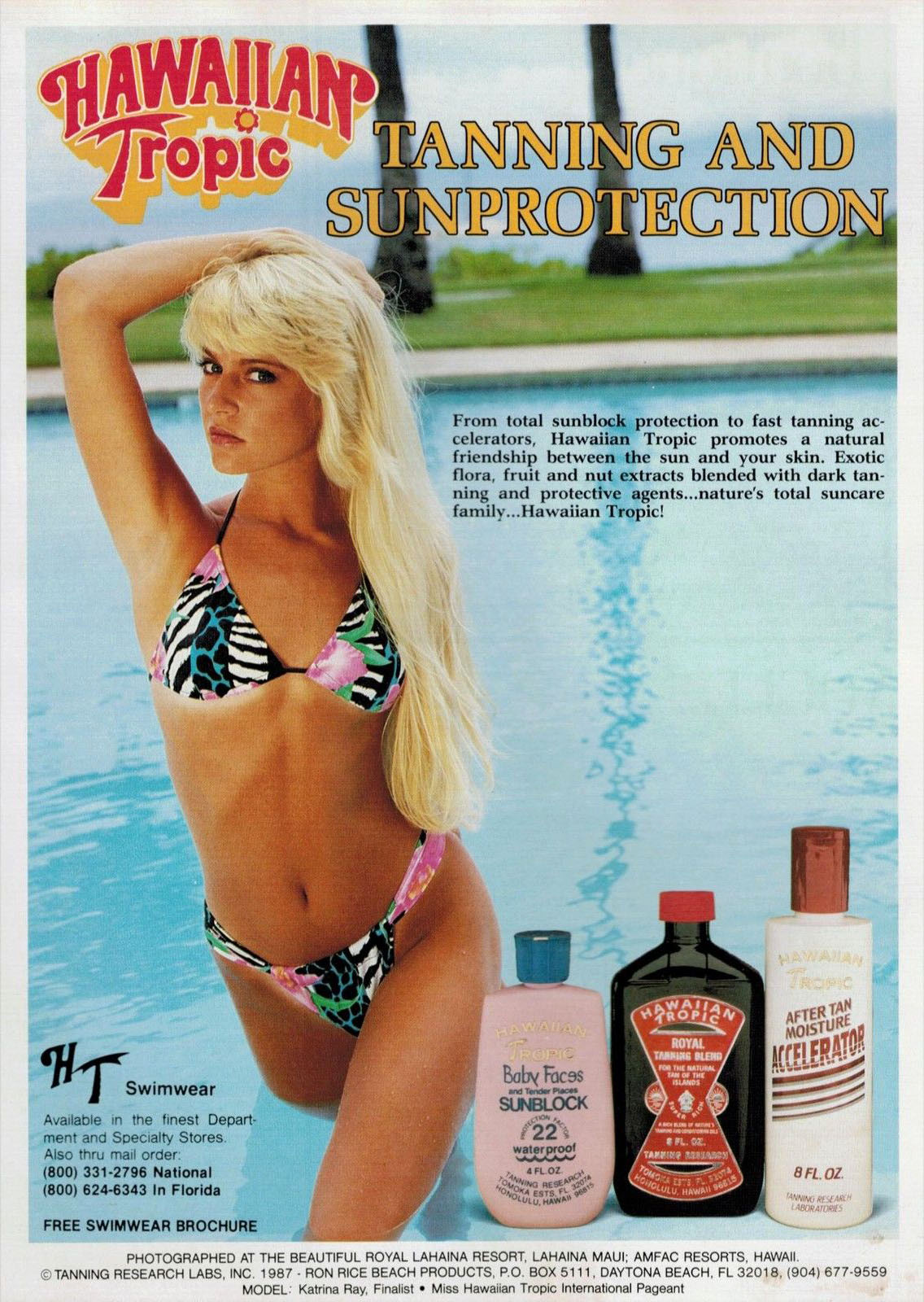 Hawaiian Tropic ad from 1987 featuring Katrina Ray, finalist in the Miss Hawaiian Tropic International Pageant.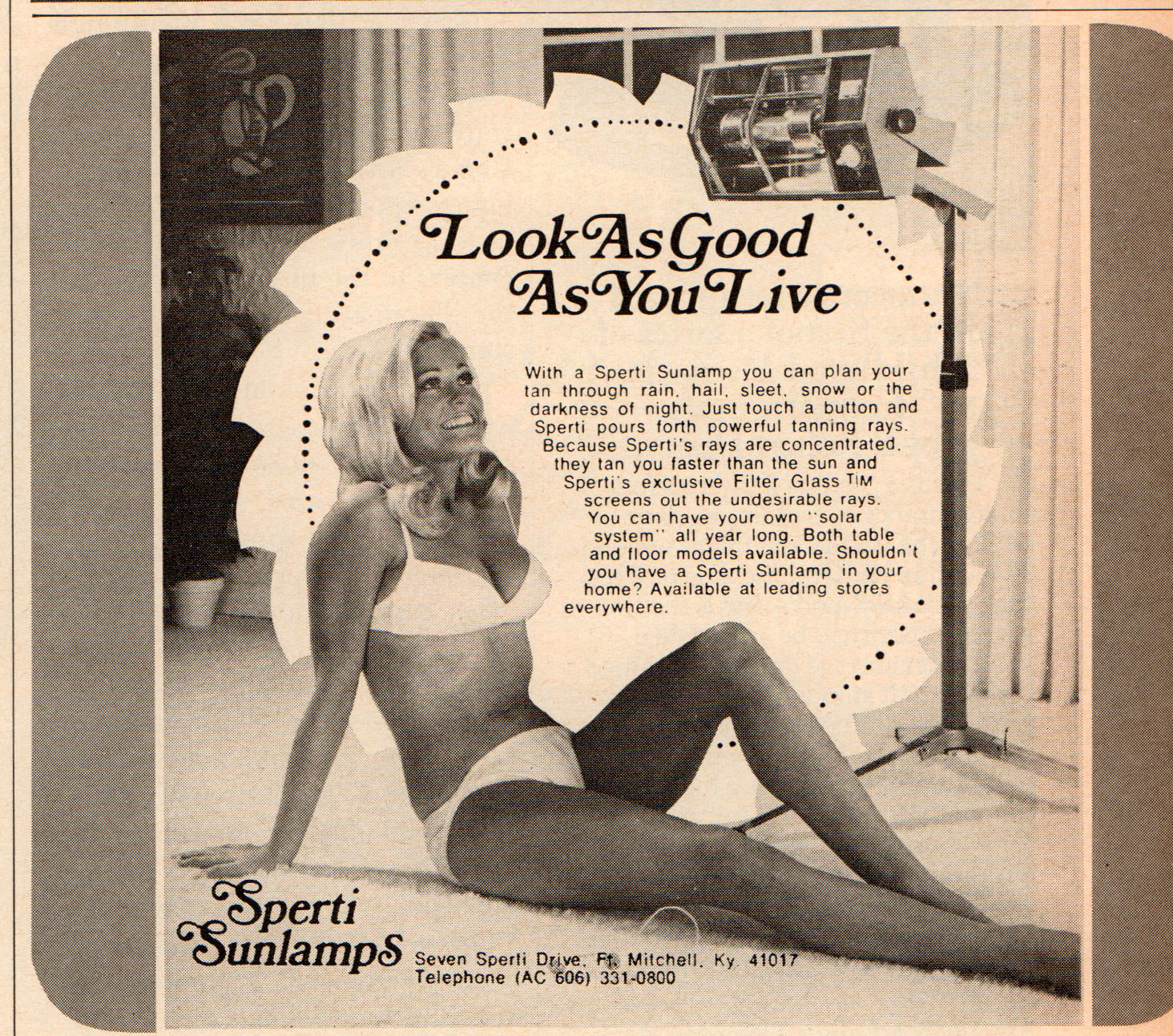 Sperti Sunlamps advertisement from the November 1973 issue of House & Garden magazine.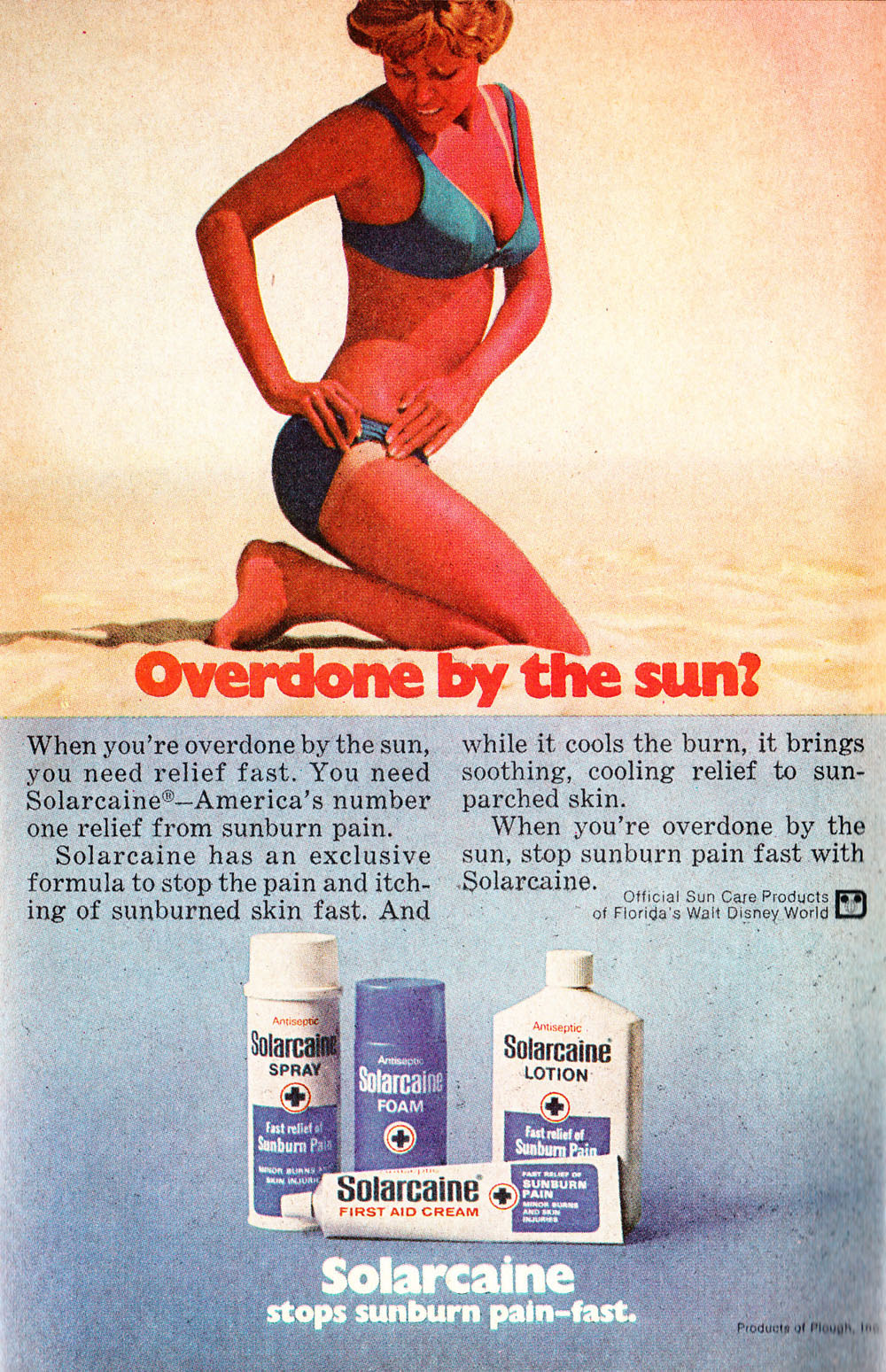 Ouch! That's one helluva sunburn.  This may be out of Solarcaine's league; I think this may require a trip to the ER.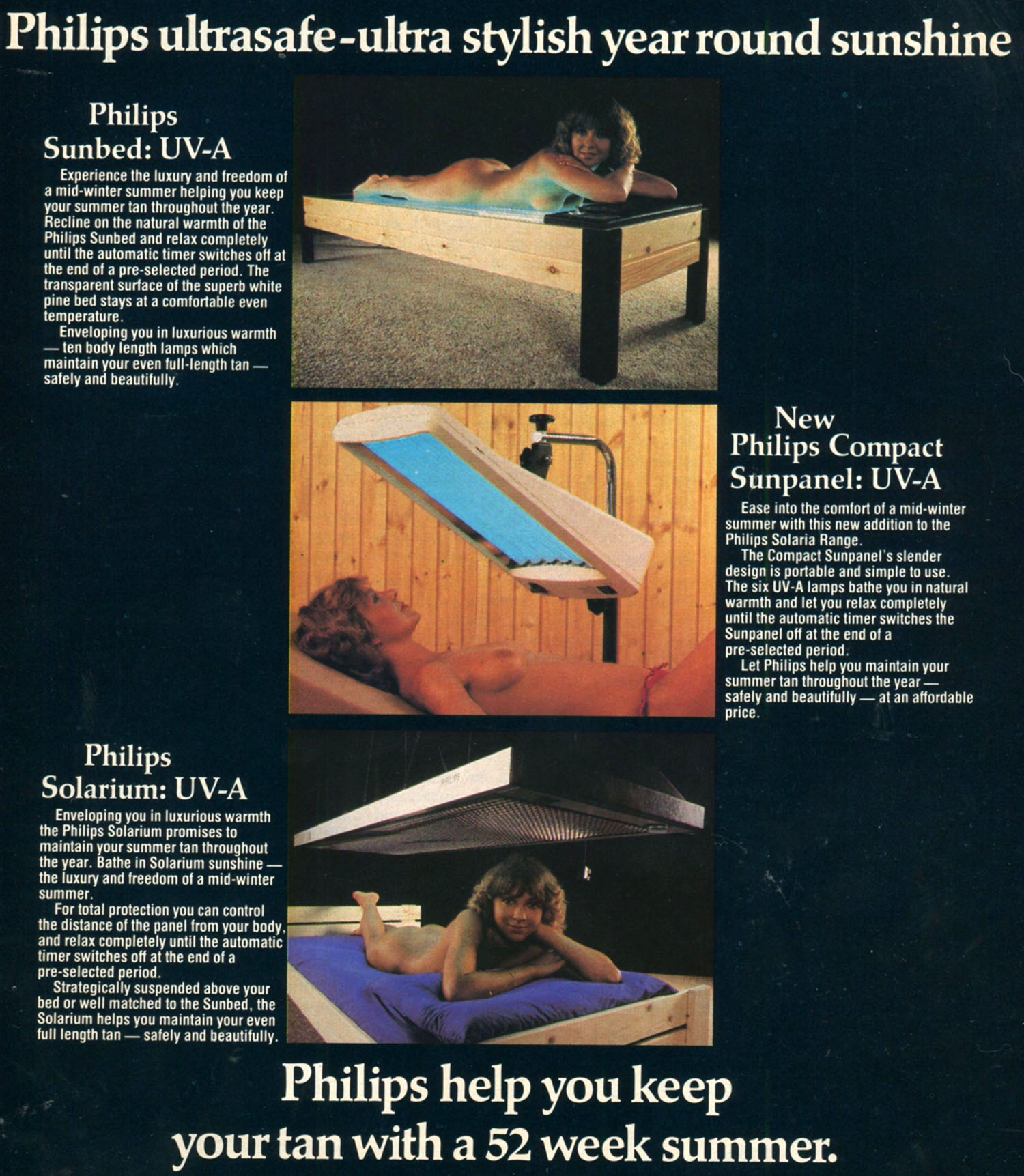 More UV blasters from Philips.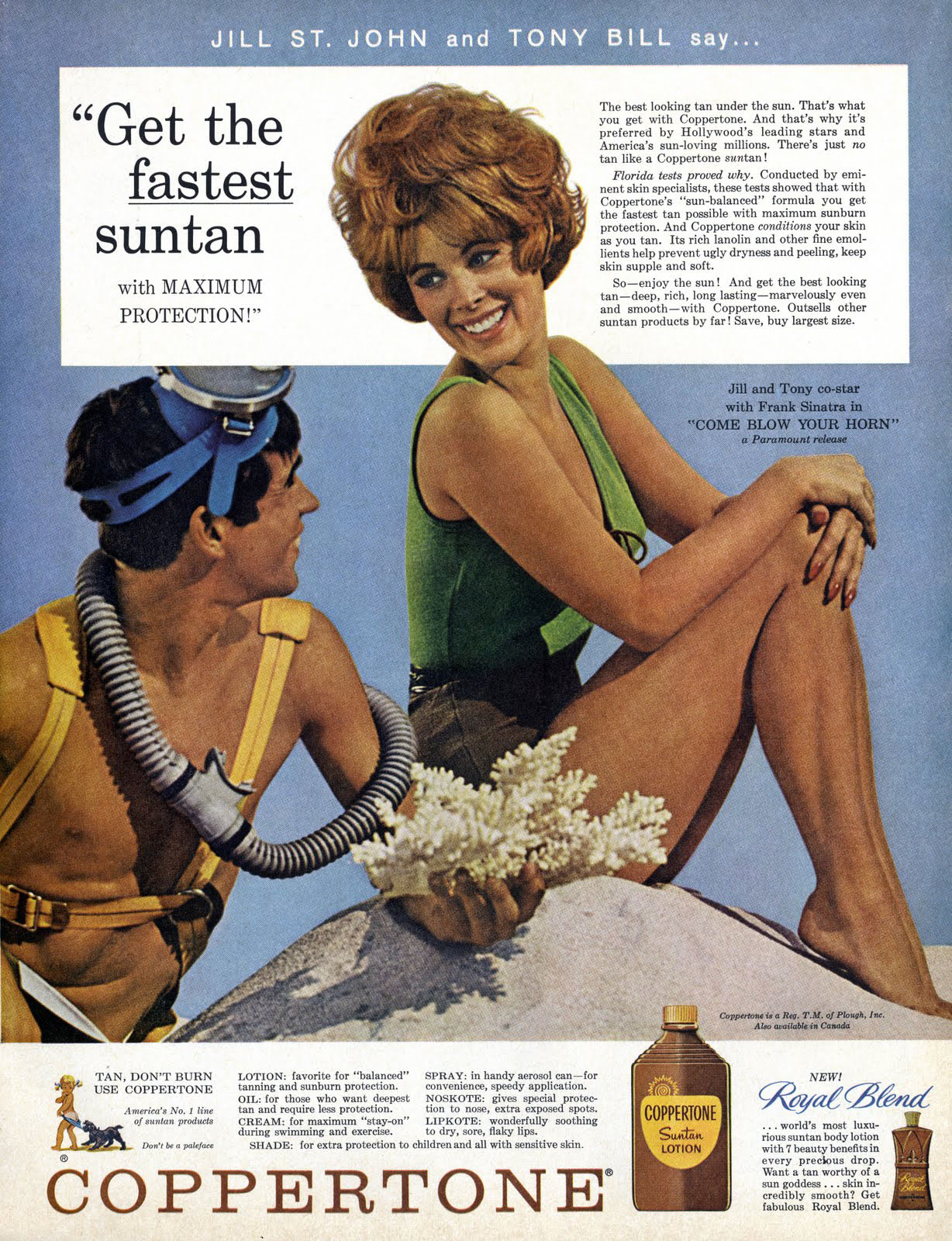 Ladies Home Journal 1963 – featuring stars from the Sinatra flick, Come Blow Your Horn.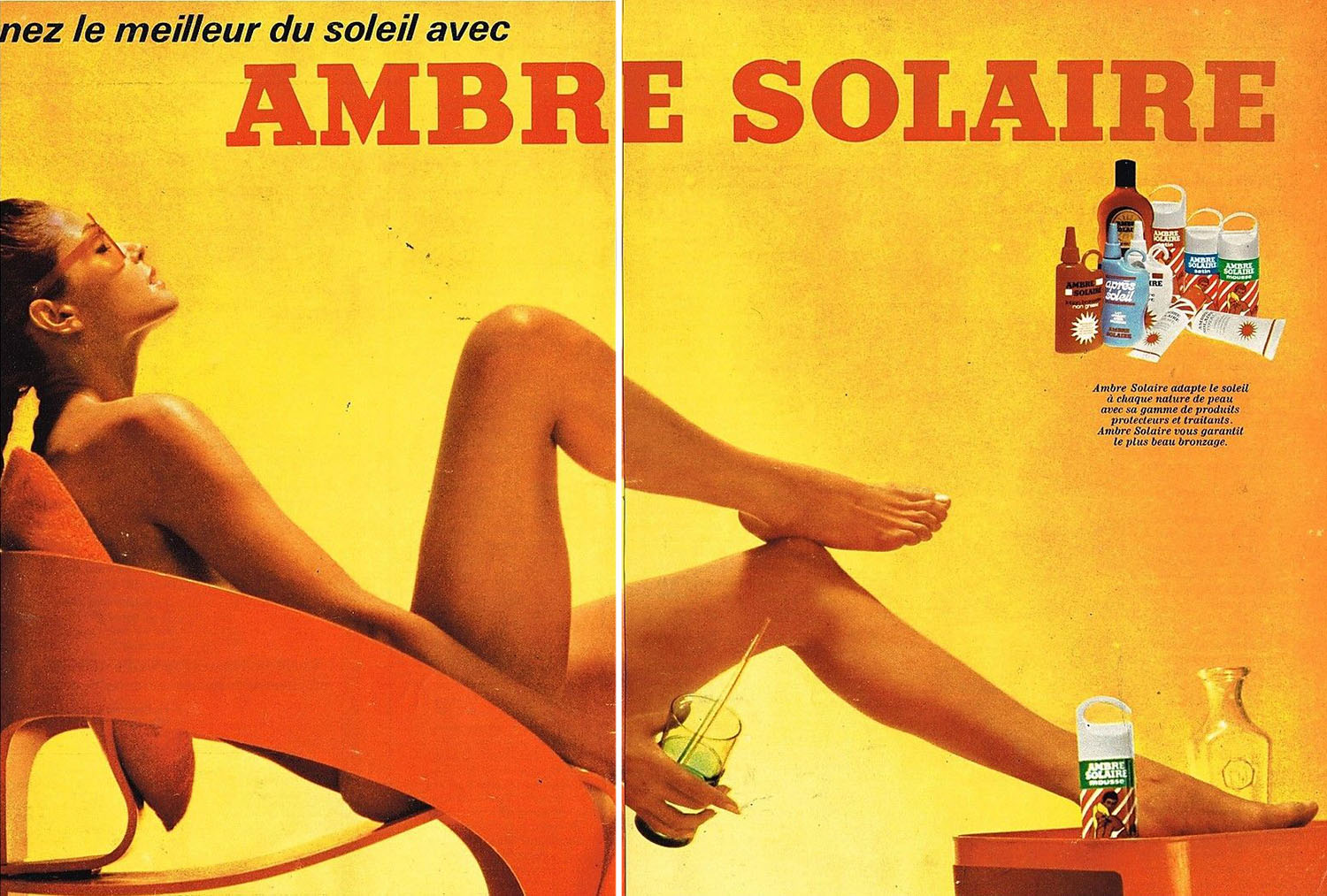 Two-page Ambre Solaire ad from 1969
From Parade Magazine (a US newspaper insert) from May 27, 1973.  Again, that is one godawful burn.  Seek medical attention immediately.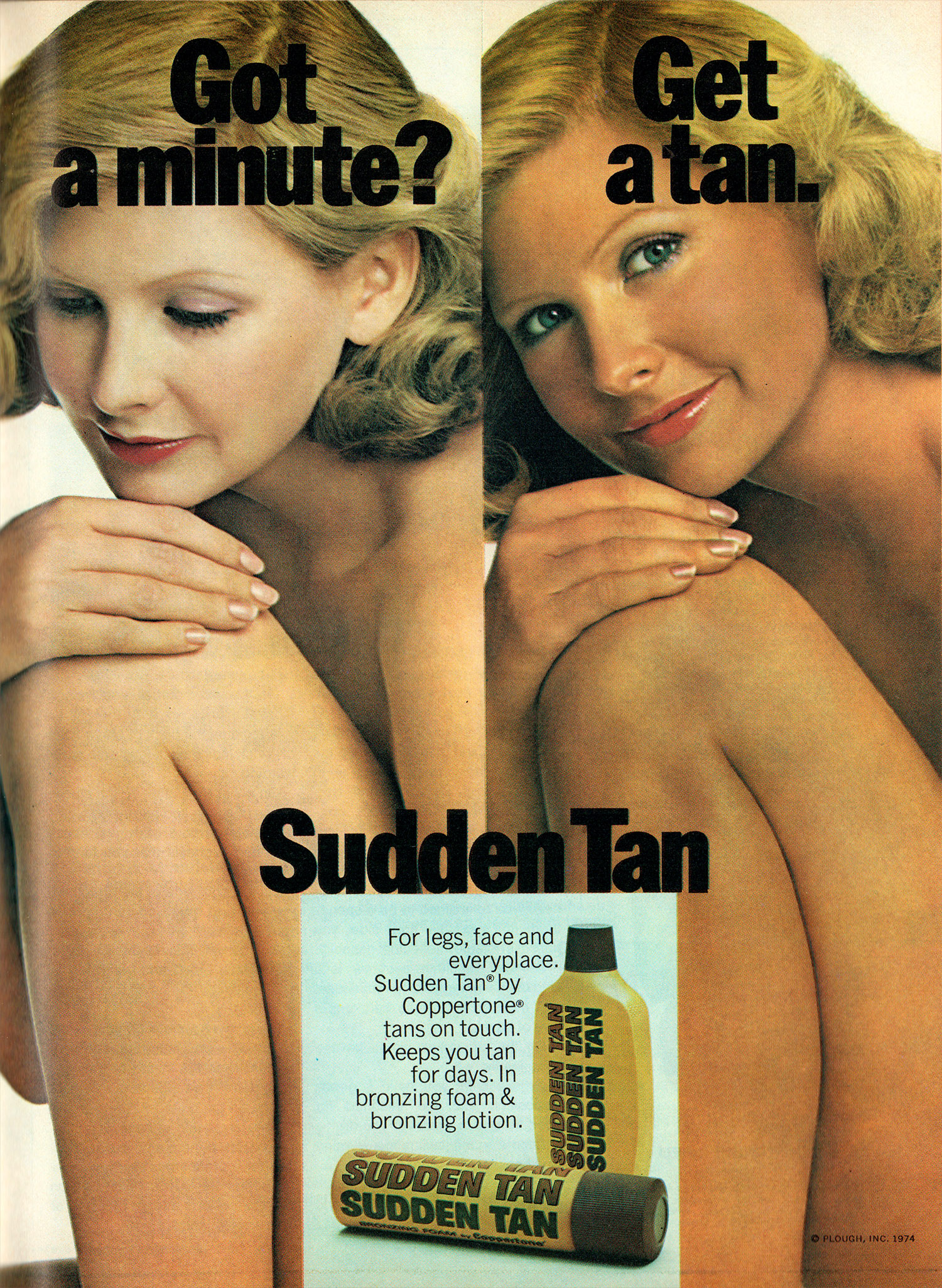 It's been several decades since this advertisement in Redbook, and insta-tans still look fake (as evidenced by our orange president).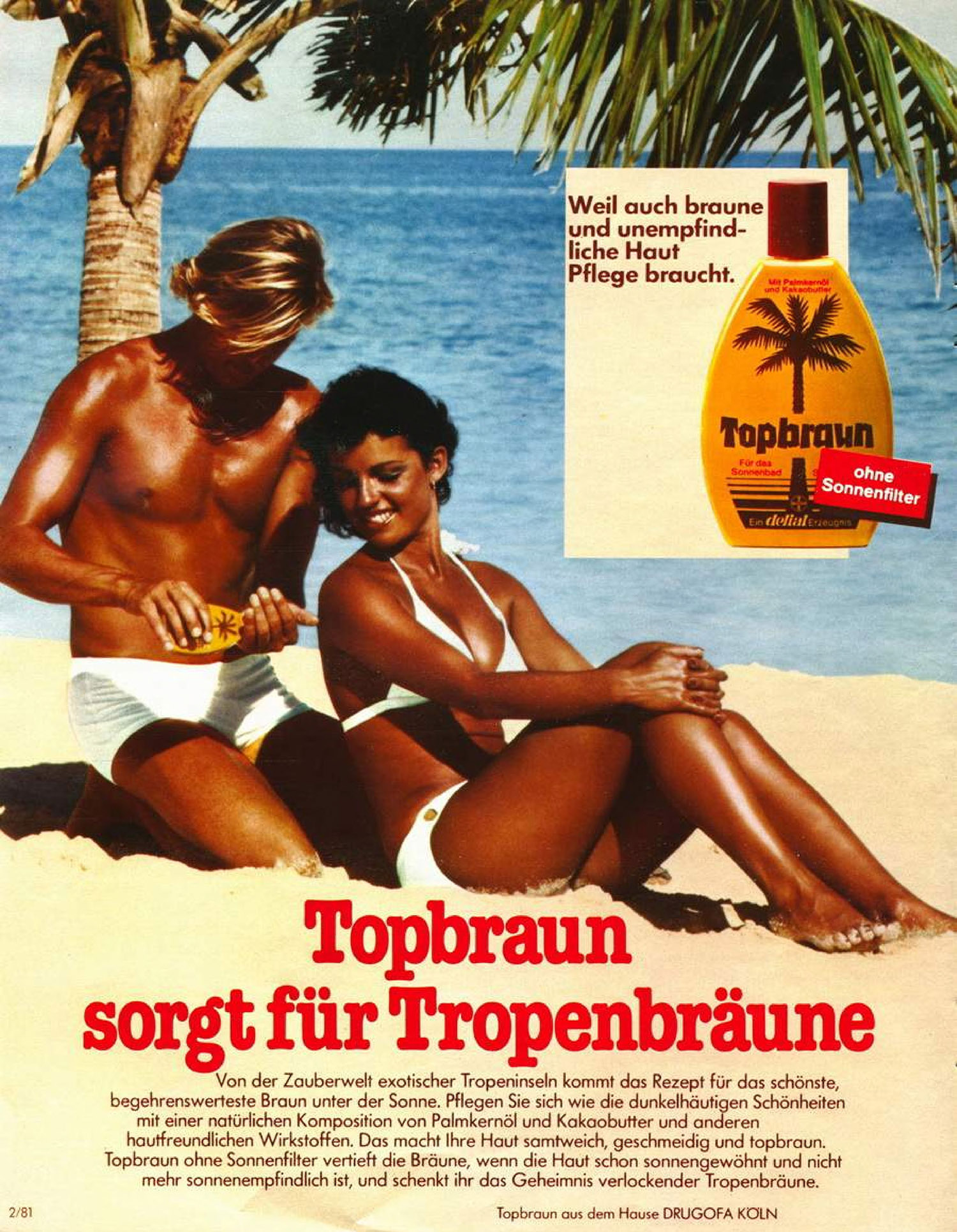 From a 1981 German edition of Playboy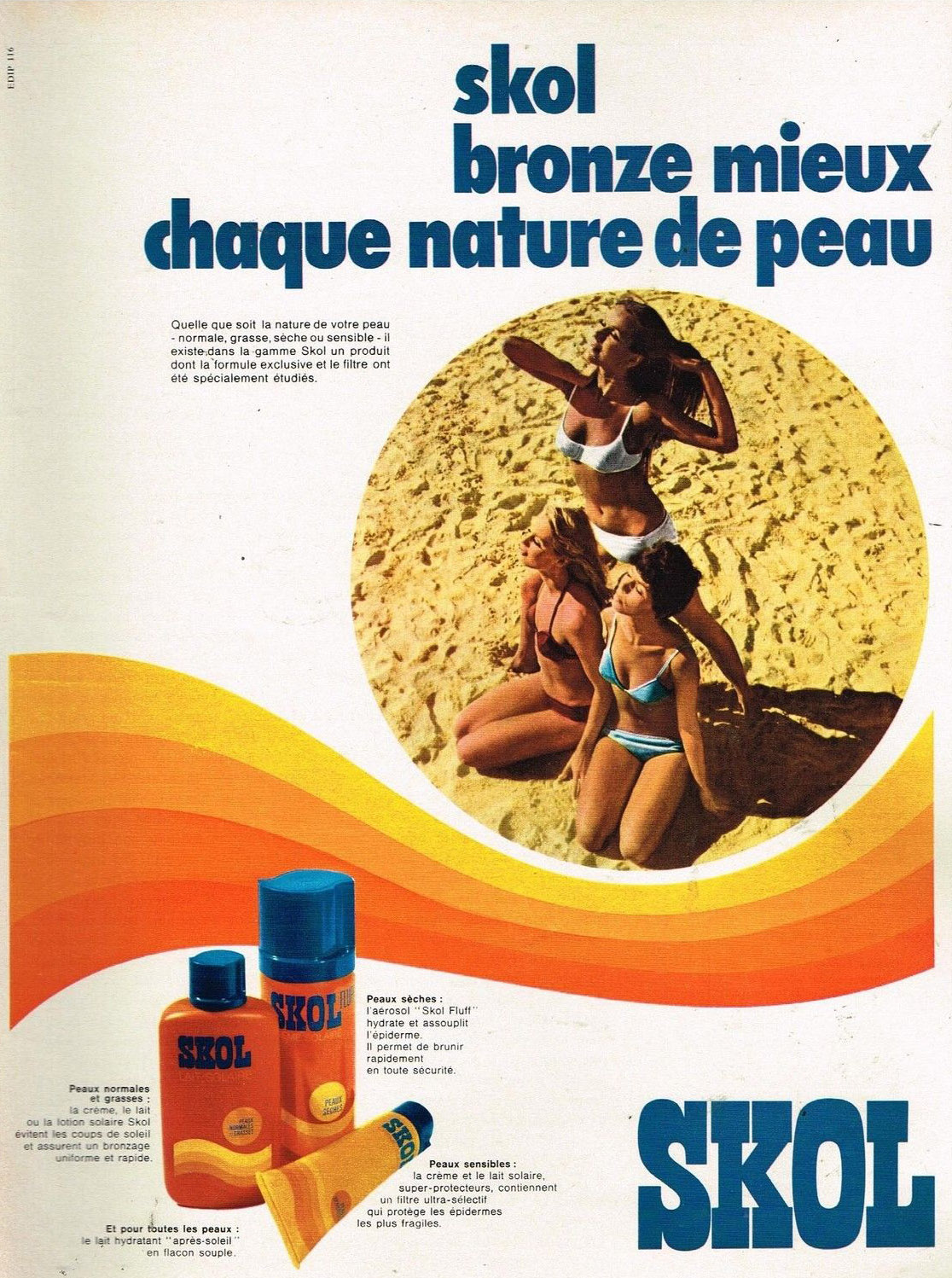 A couple French advertisements from 1970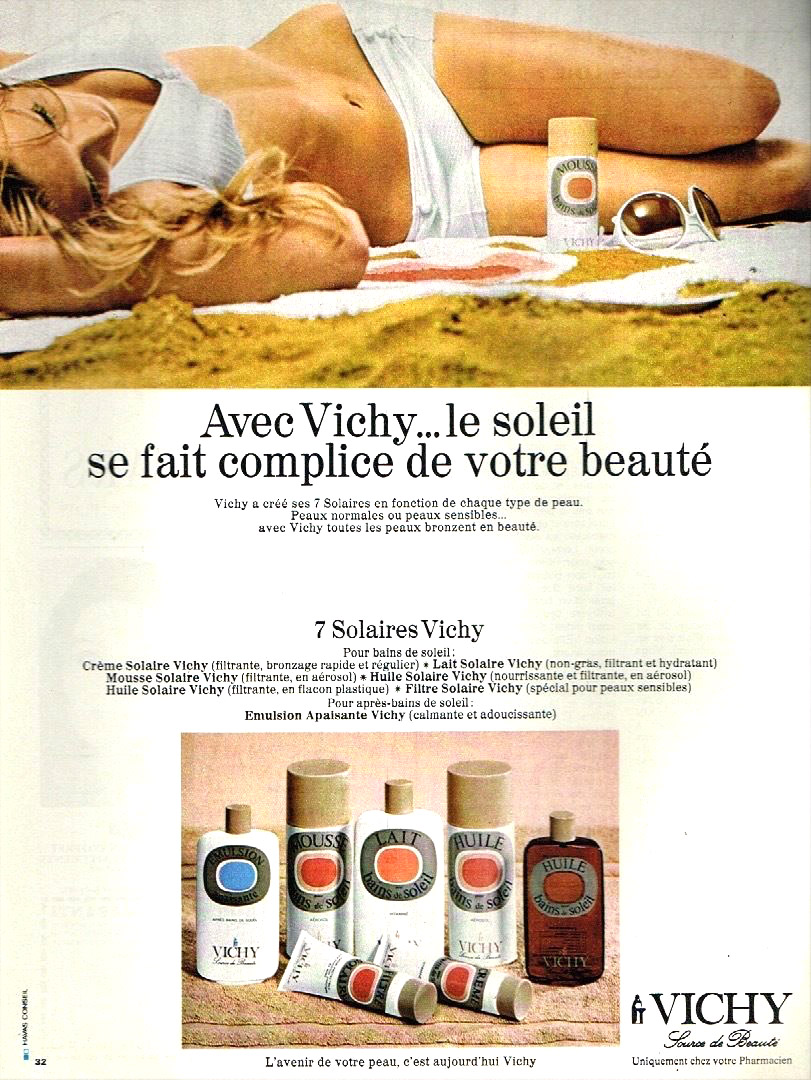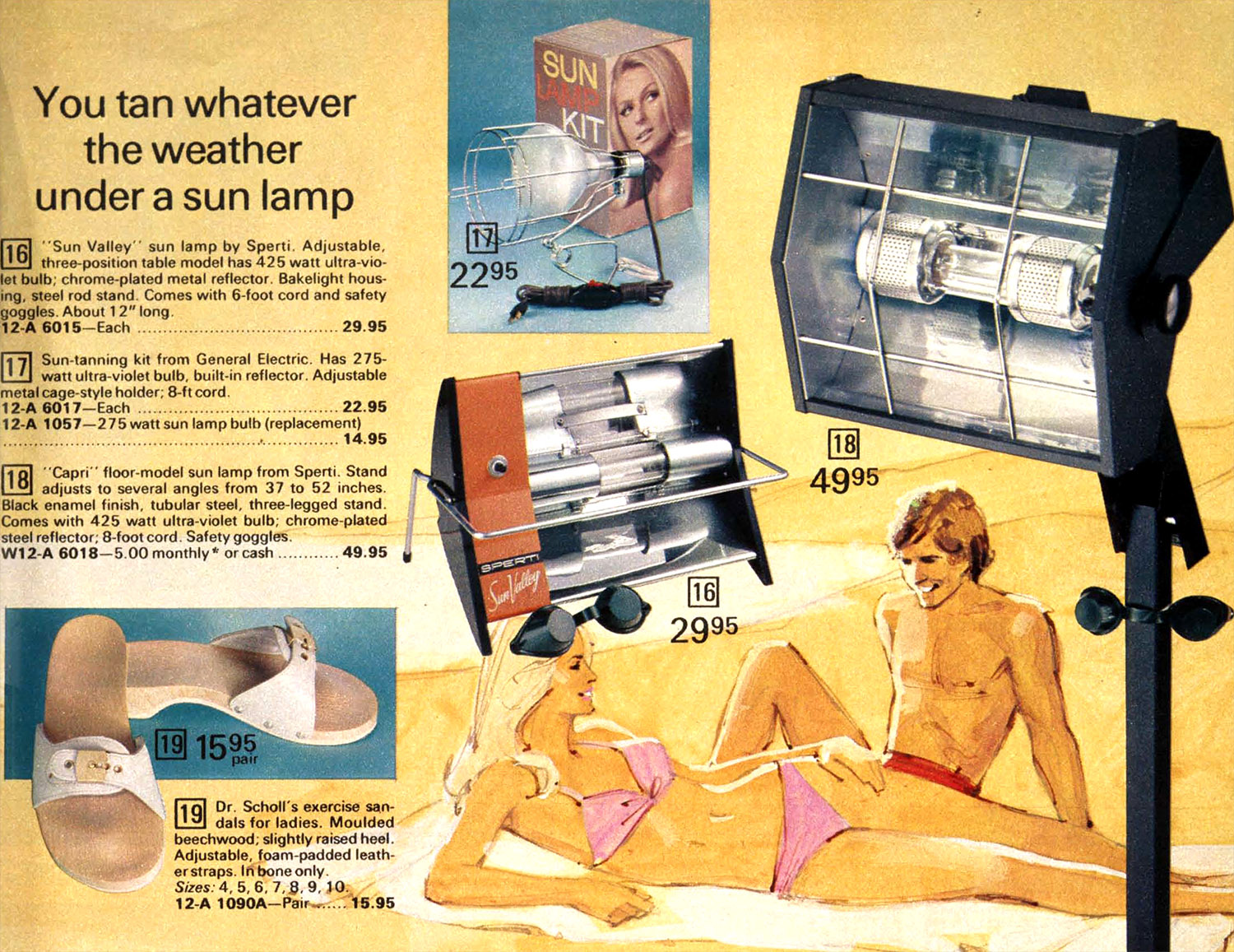 Sun lamps from a catalog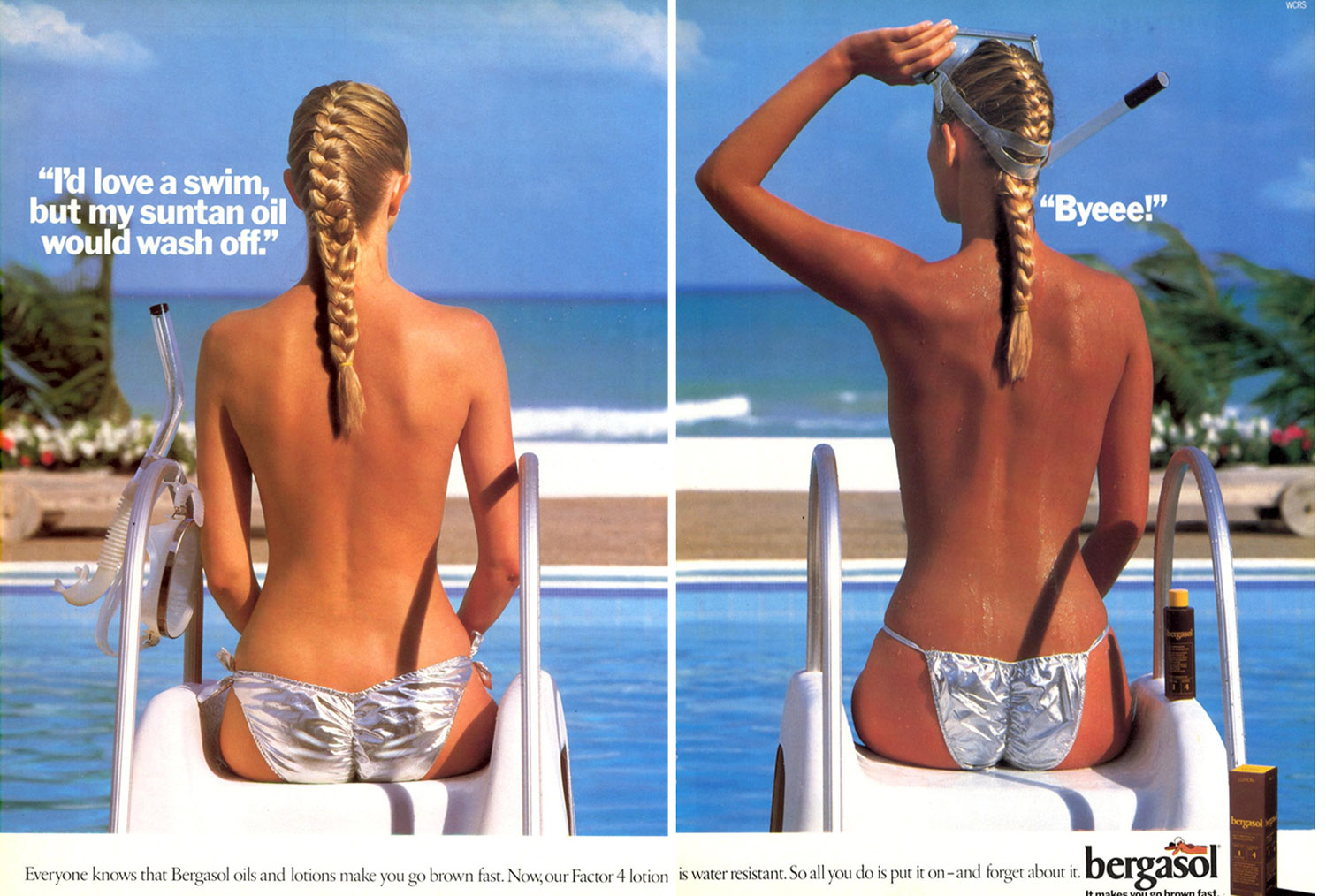 Bergasol water-resistant suntan oil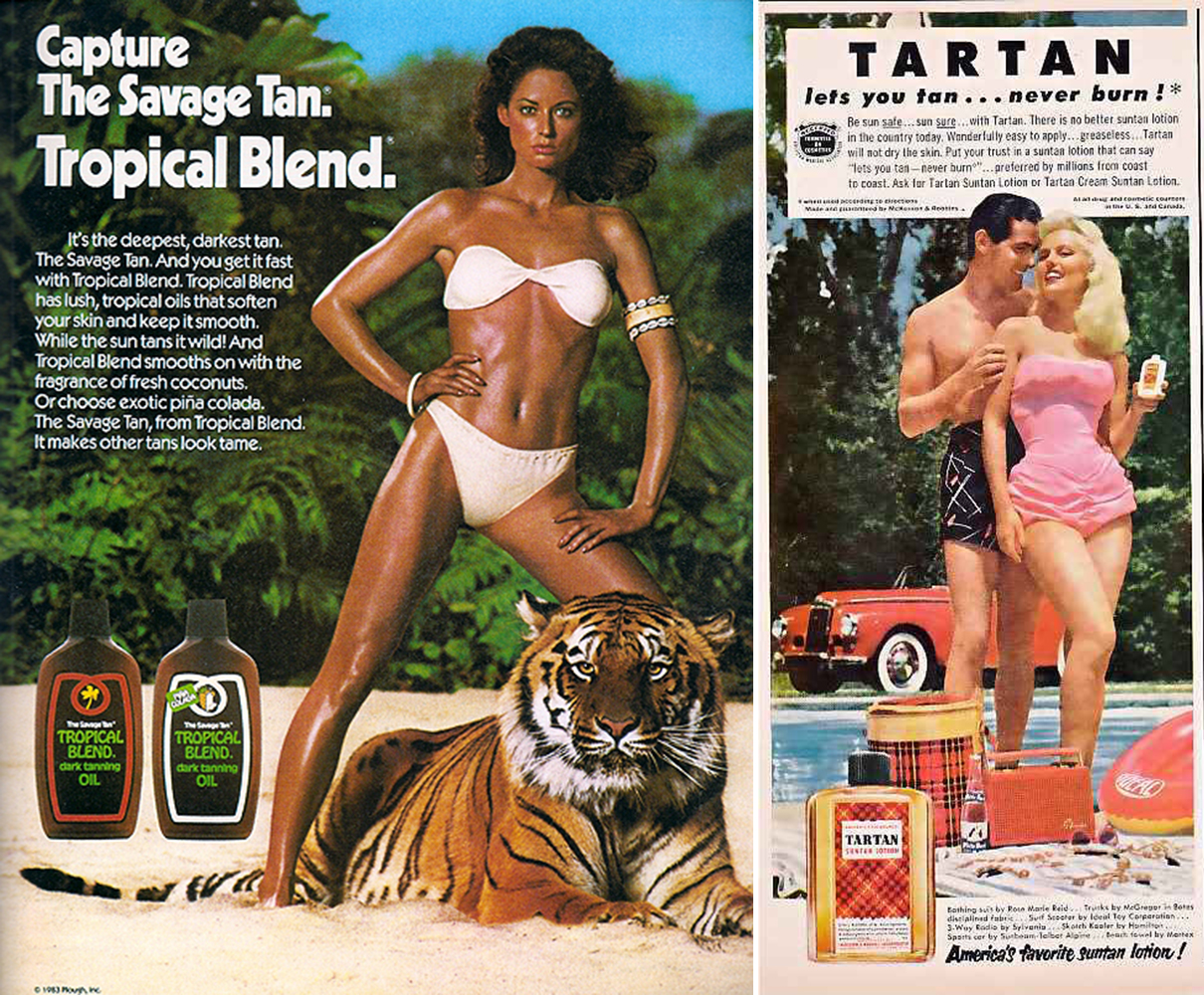 What a difference a couple decades can make! What skin tone looked beautiful in 1983 (L) is a far cry from twenty years prior (R).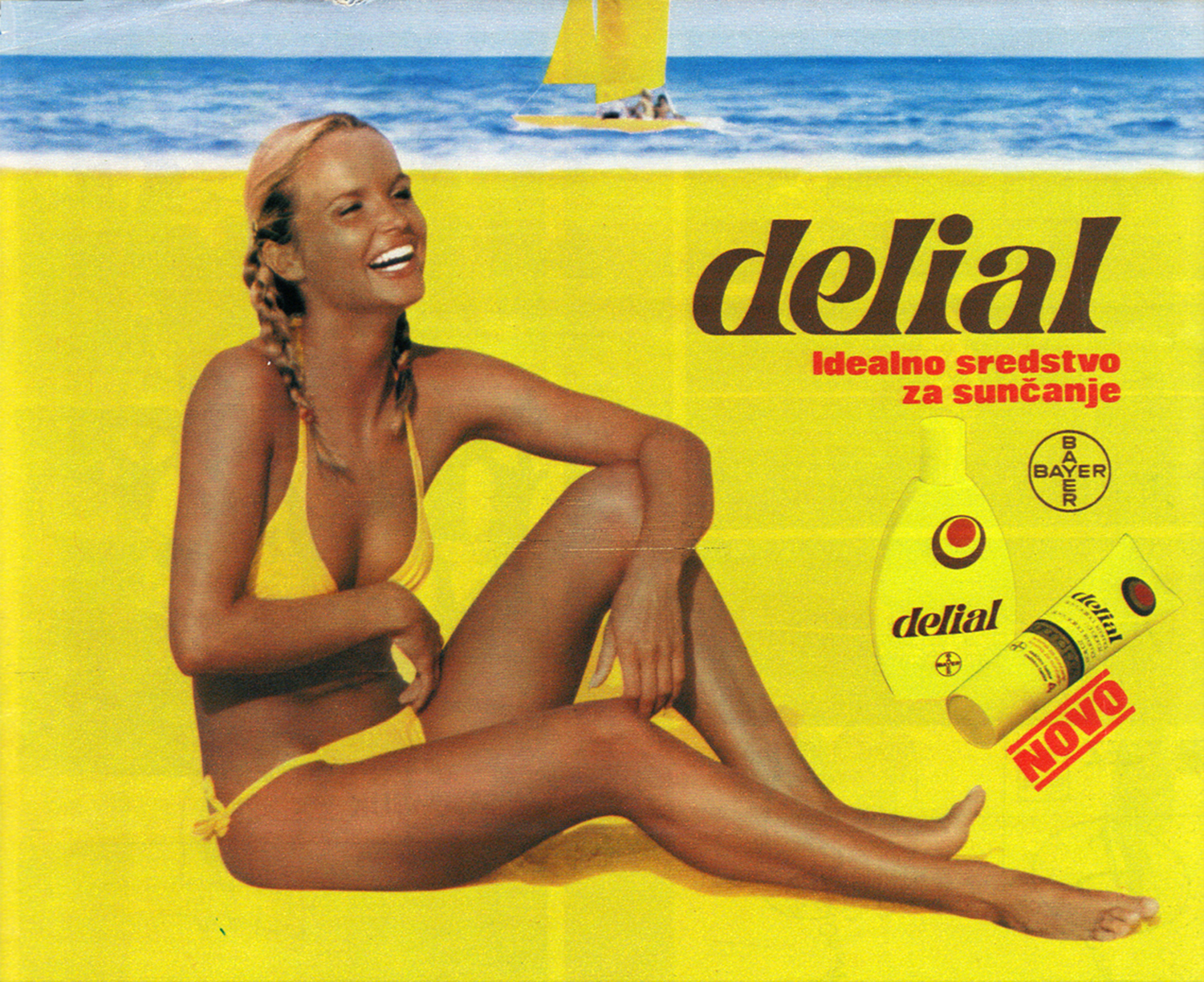 And finally, some interesting sun tan ads from Yugoslavia…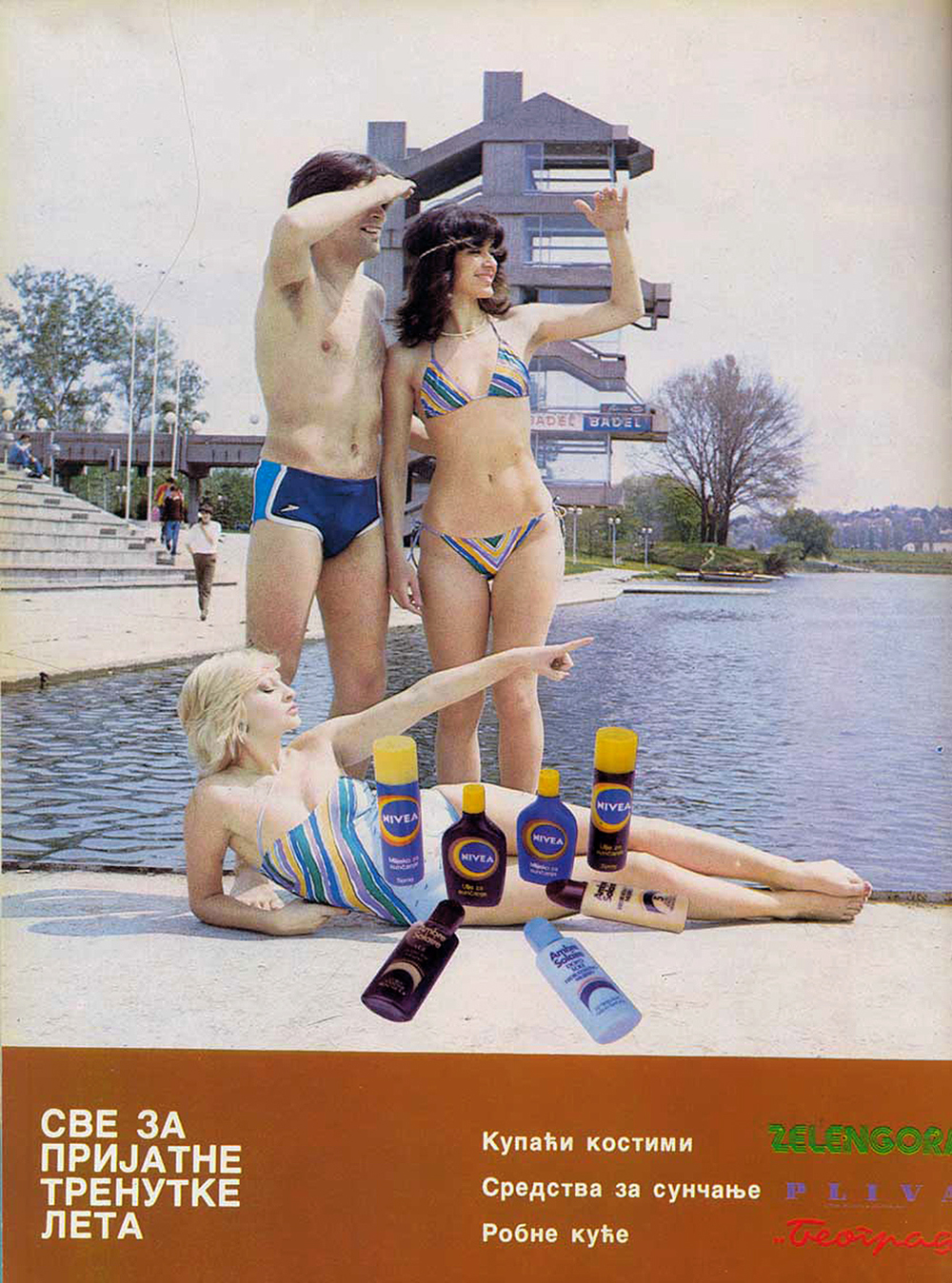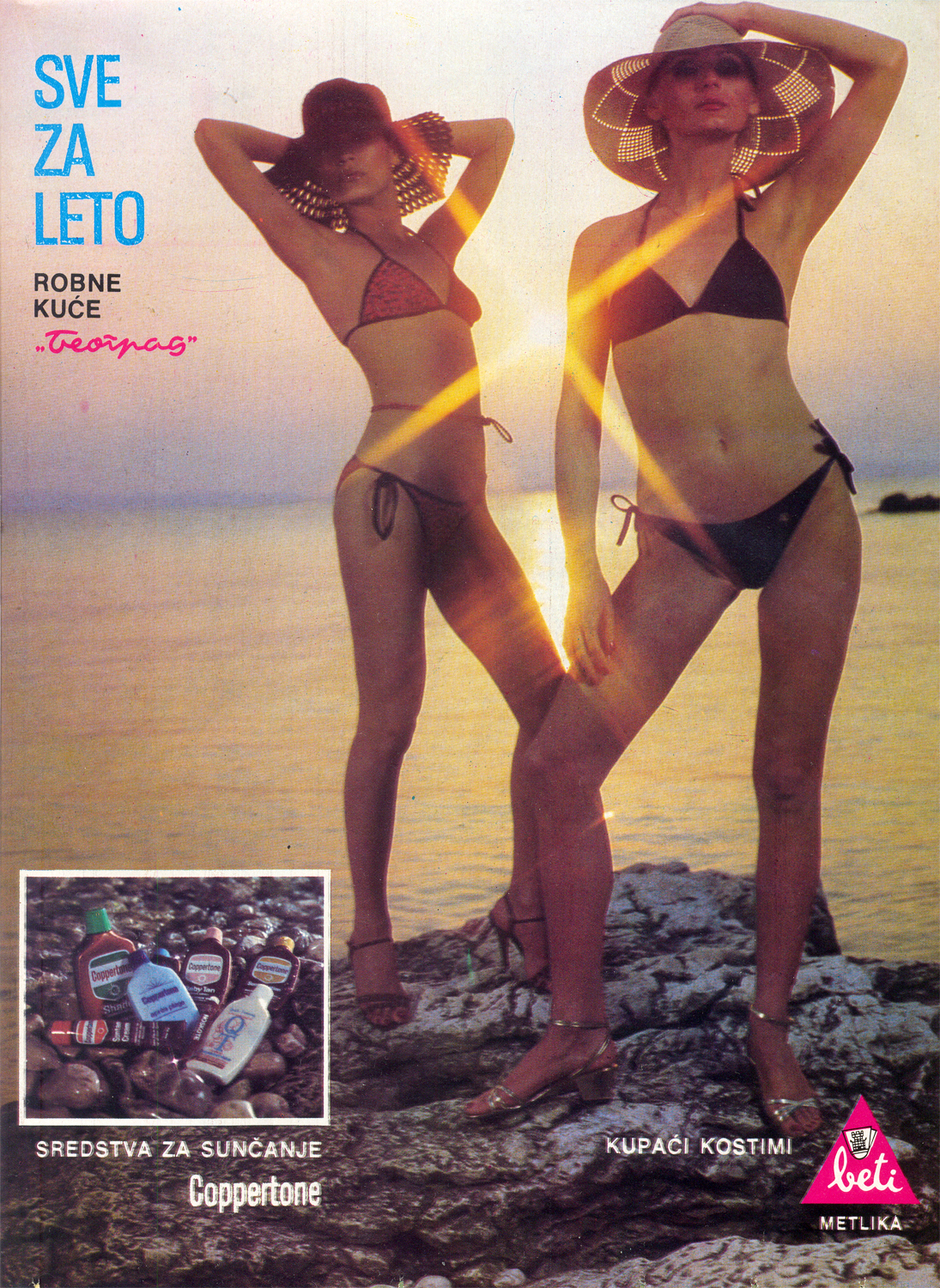 You wouldn't think there would have been much of a suntan market in the former Yugoslavia, but these ads prove otherwise.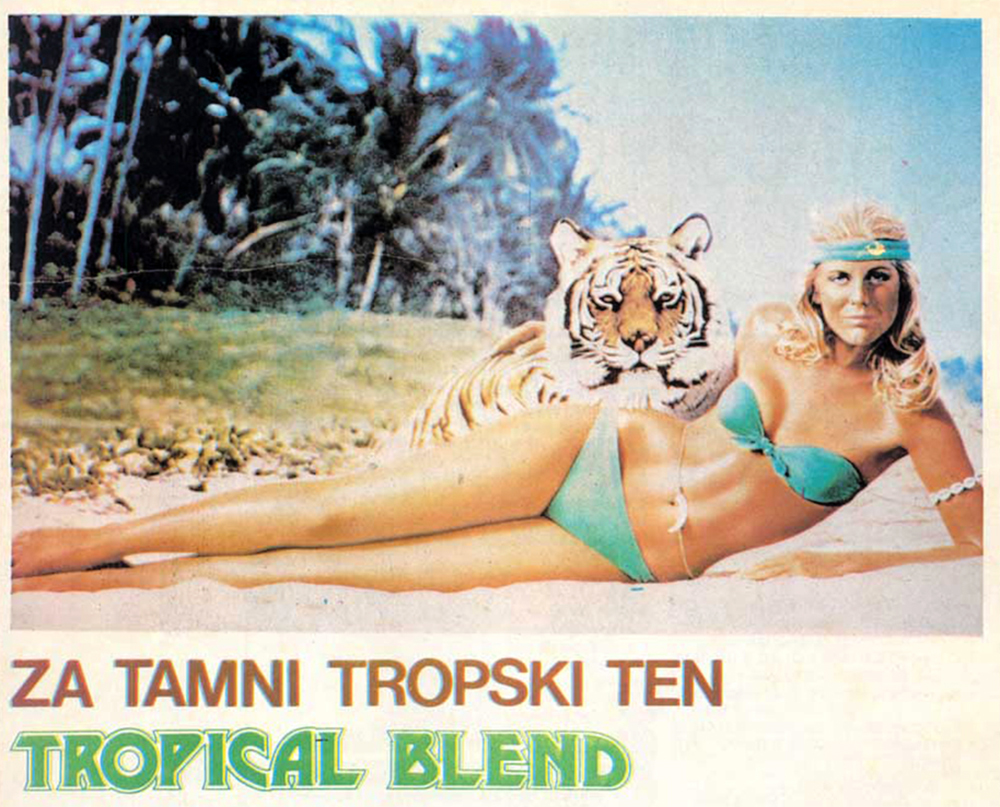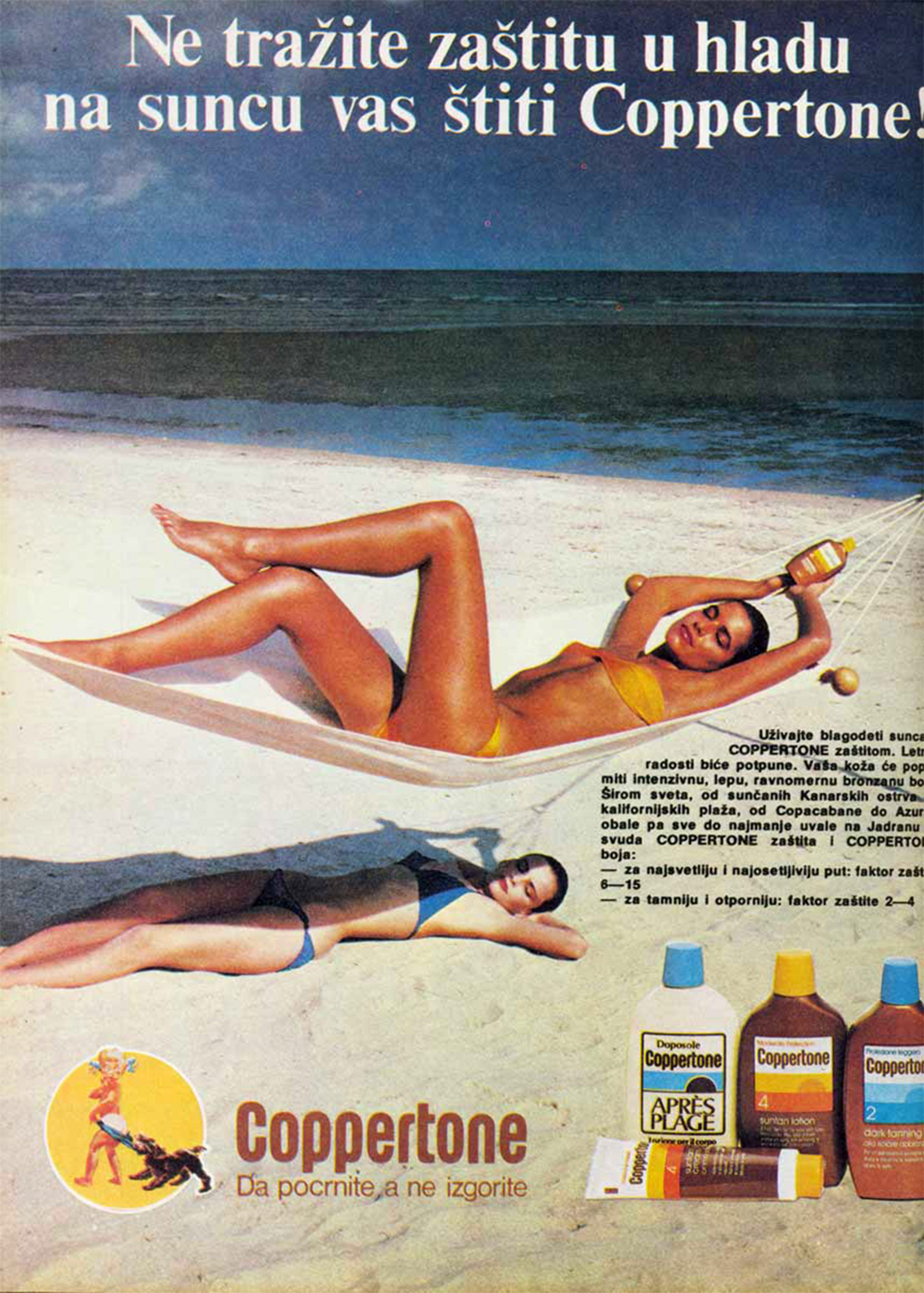 And we'll end with some tanning humor from Dave Berg's "Lighter Side" strip from a 1970s MAD Magazine.  Cheers!