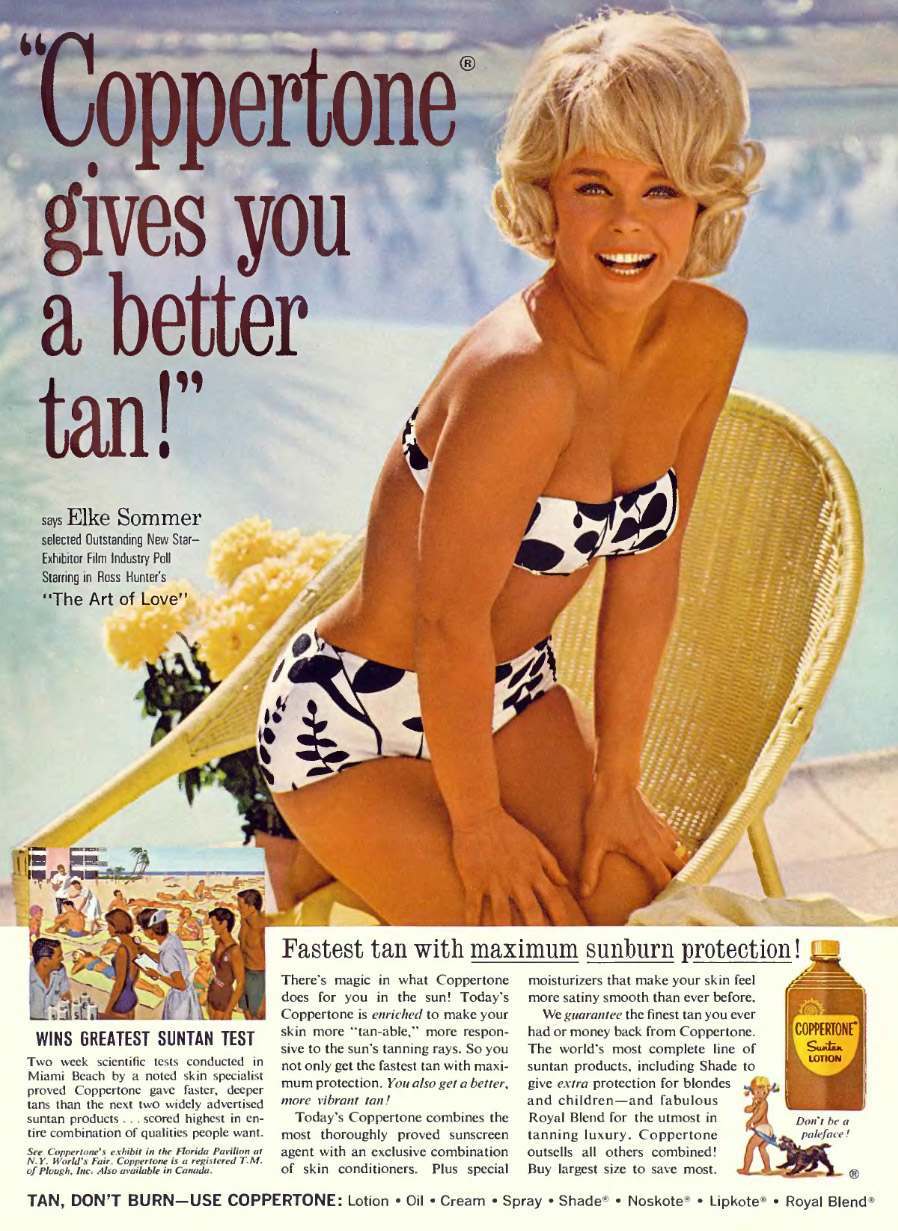 Back in the 70s, your goal (mainly women) was to get as brown as your skin would permit.  Sun block or sun screen was basically nonexistent. You wanted to amplify your rays – SPF numbers hovered around 2, 4 and 8. Women typically lathered on Crisco and baby oil to get that deep baked look.
As I spray my SPF 50 on the kids, I reflect on how times have changed.  Many of my children's friends aren't even allowed to play outside without sun block!  Of course, no one wants skin cancer… but then I'm a true a believer that Brown is Beautiful.  Moderation is a pretty good idea to have velvety soft skin, but as sunlight is the direct cause of nearly all living organisms on Earth, you might want to catch a little. (Vampires are not real things.)
So, you can keep your tan spray which makes you look like you just rubbed powdered Tang all over your body.  I mean 70s style tans using cooking oil and reflector blankets!  Check out some old advertisements from this golden age of tan….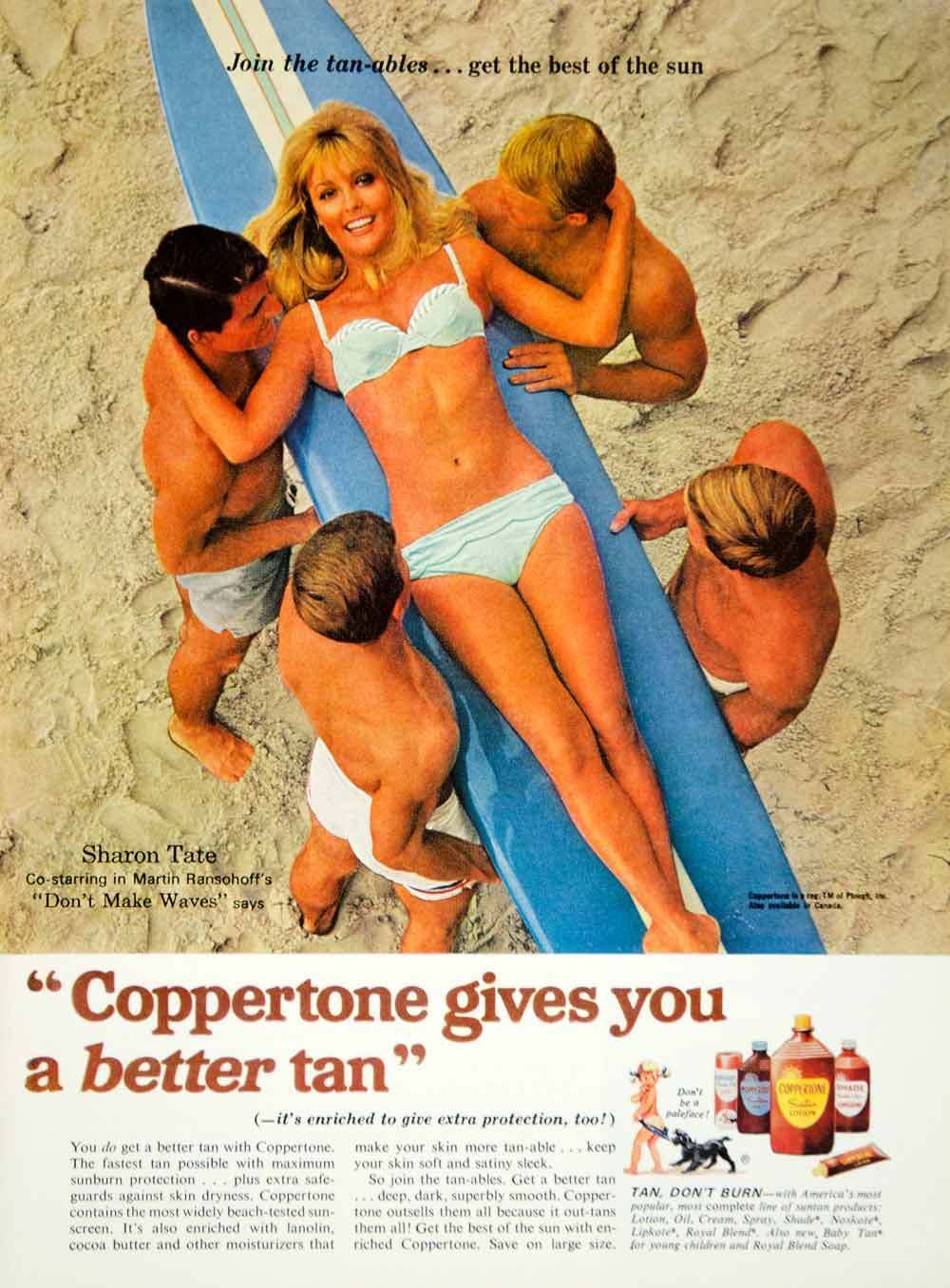 Sharon Tate 1967
If you ever need an argument against fake tans, look no further than the Sudden Tan adverts.  It's amazing how much worse they look.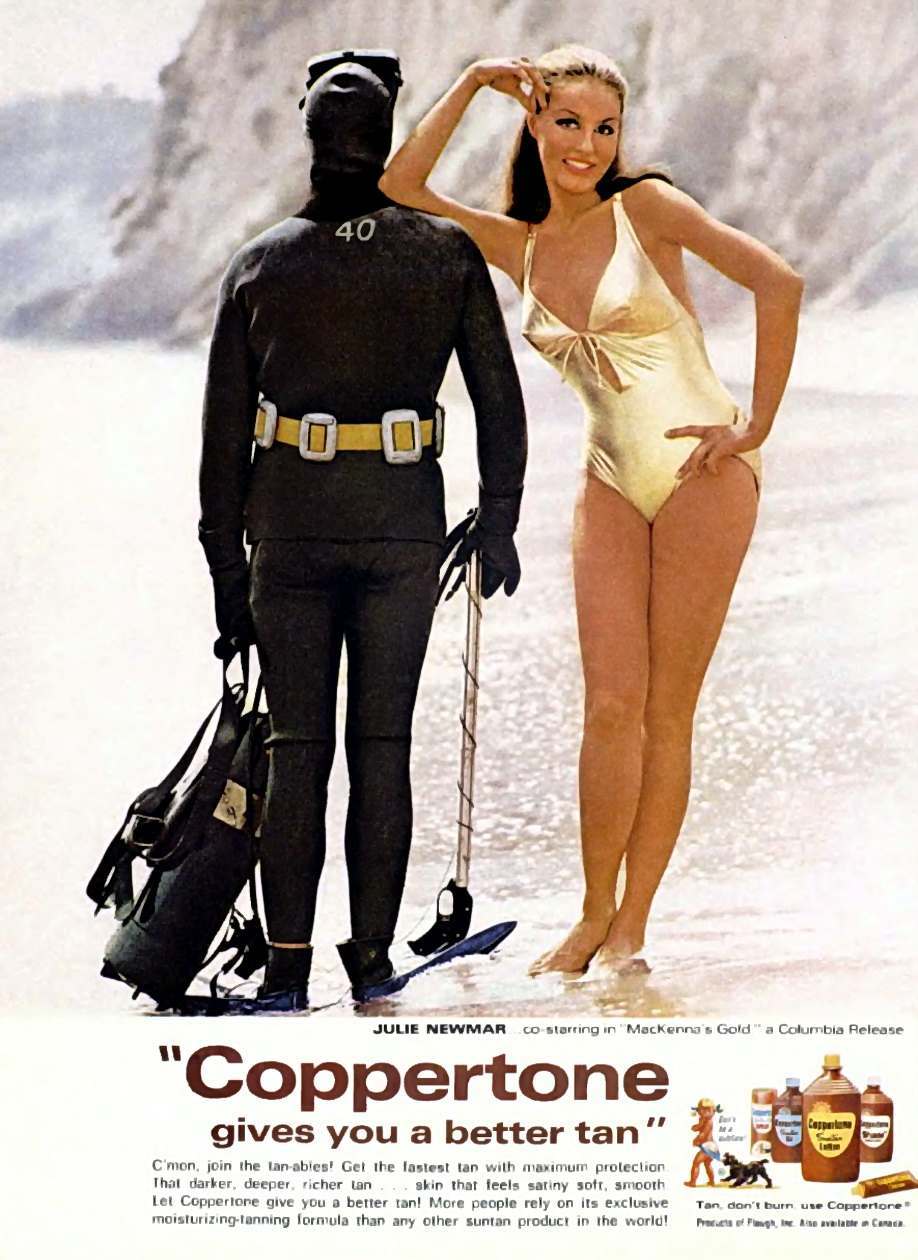 I am so not getting the point of this mysterious scuba diver.  There's a reference to MacKenna's Gold (starring Omar Sharif and Gregory Peck), but that's no relation to scuba diving…. I'm confused.
Those shorts are gonna leave one helluva tanline.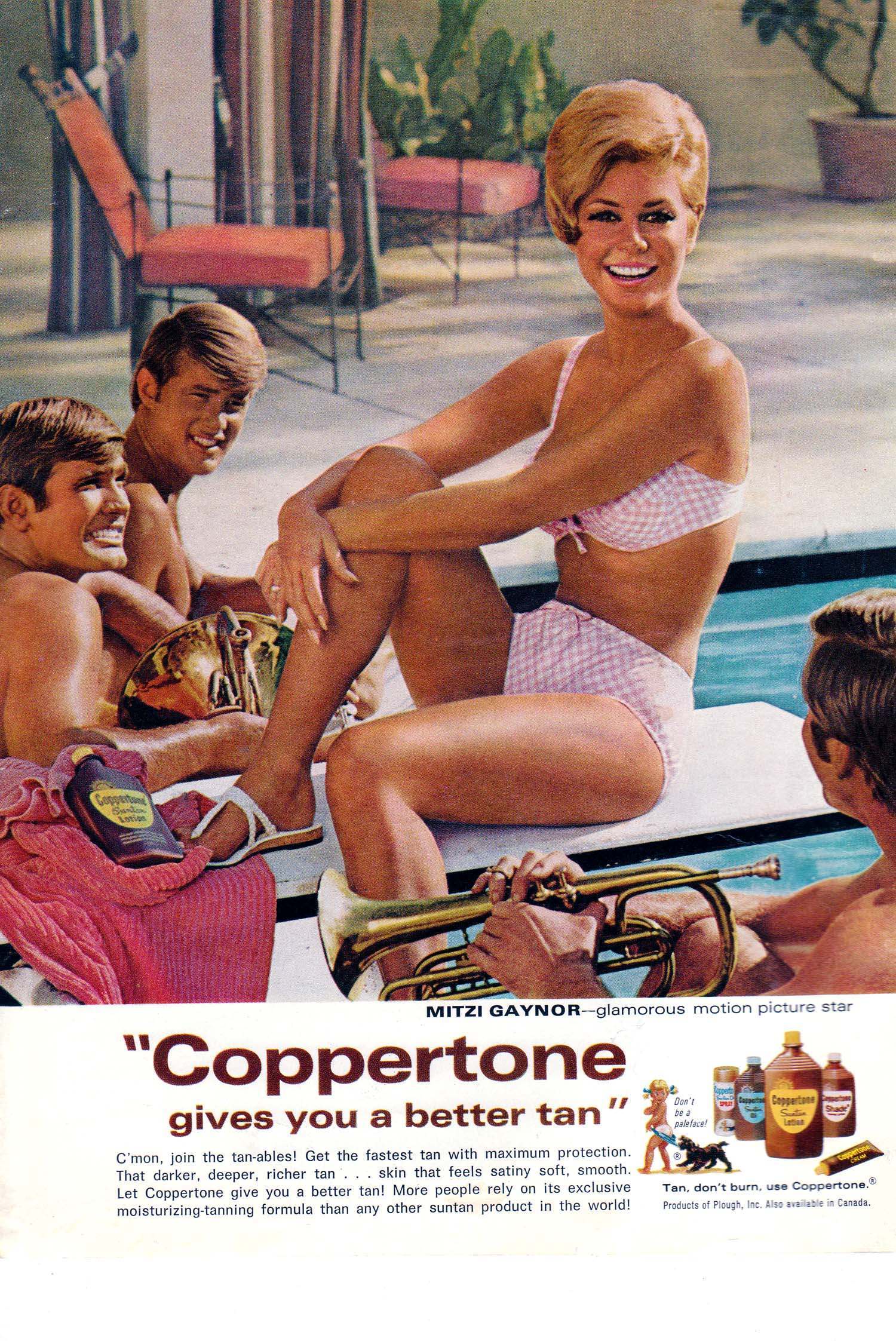 Love the guy in the background peering over his glasses and going "va va va" with his teeth whilst ignoring his girlfriend.  Hang on, who brings a Stratocaster to a pool party?
"The Tan-ables" that's who.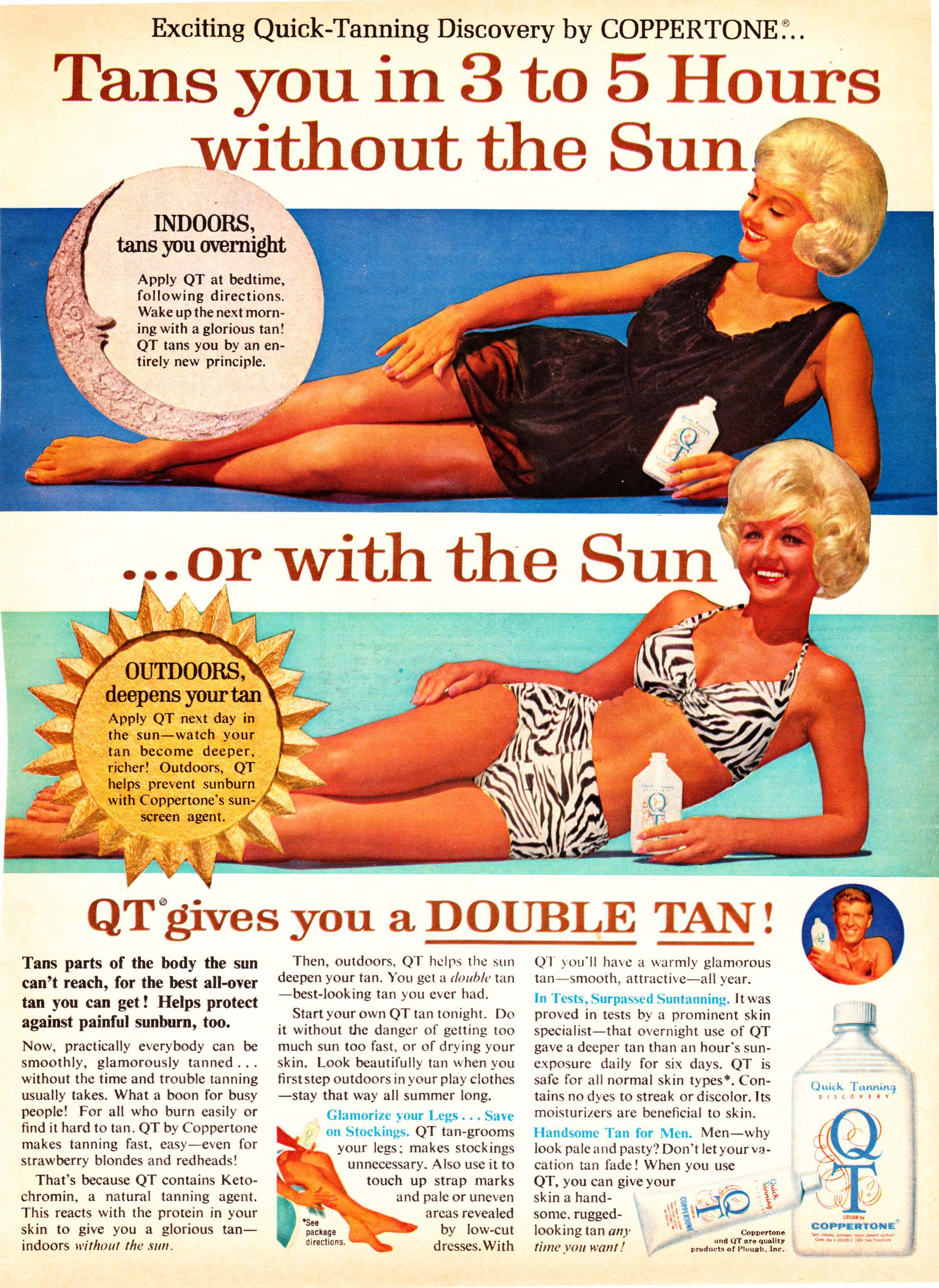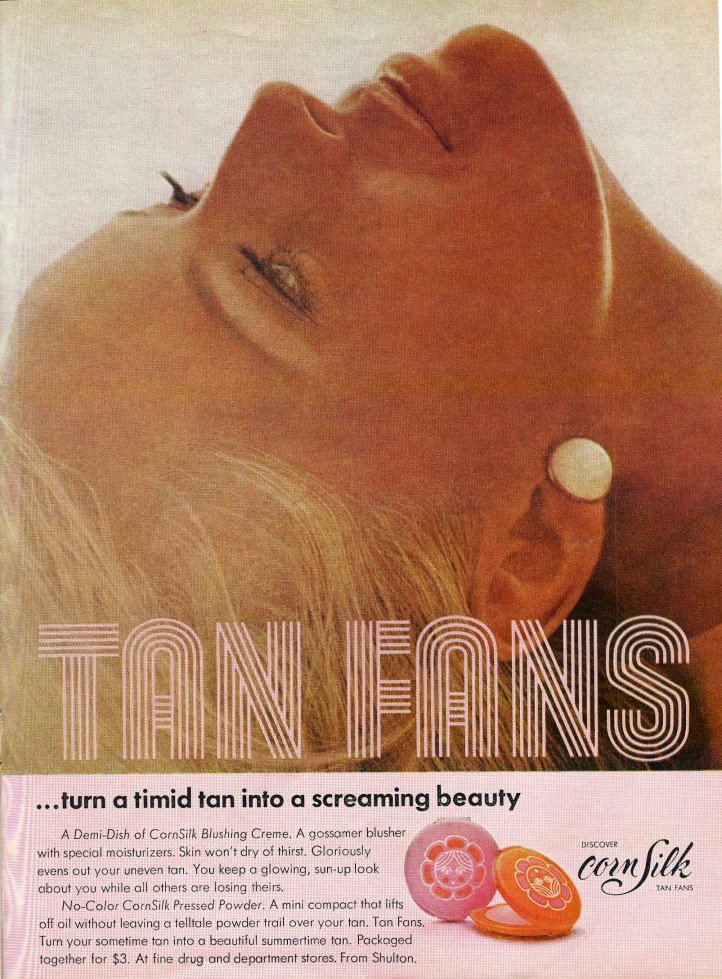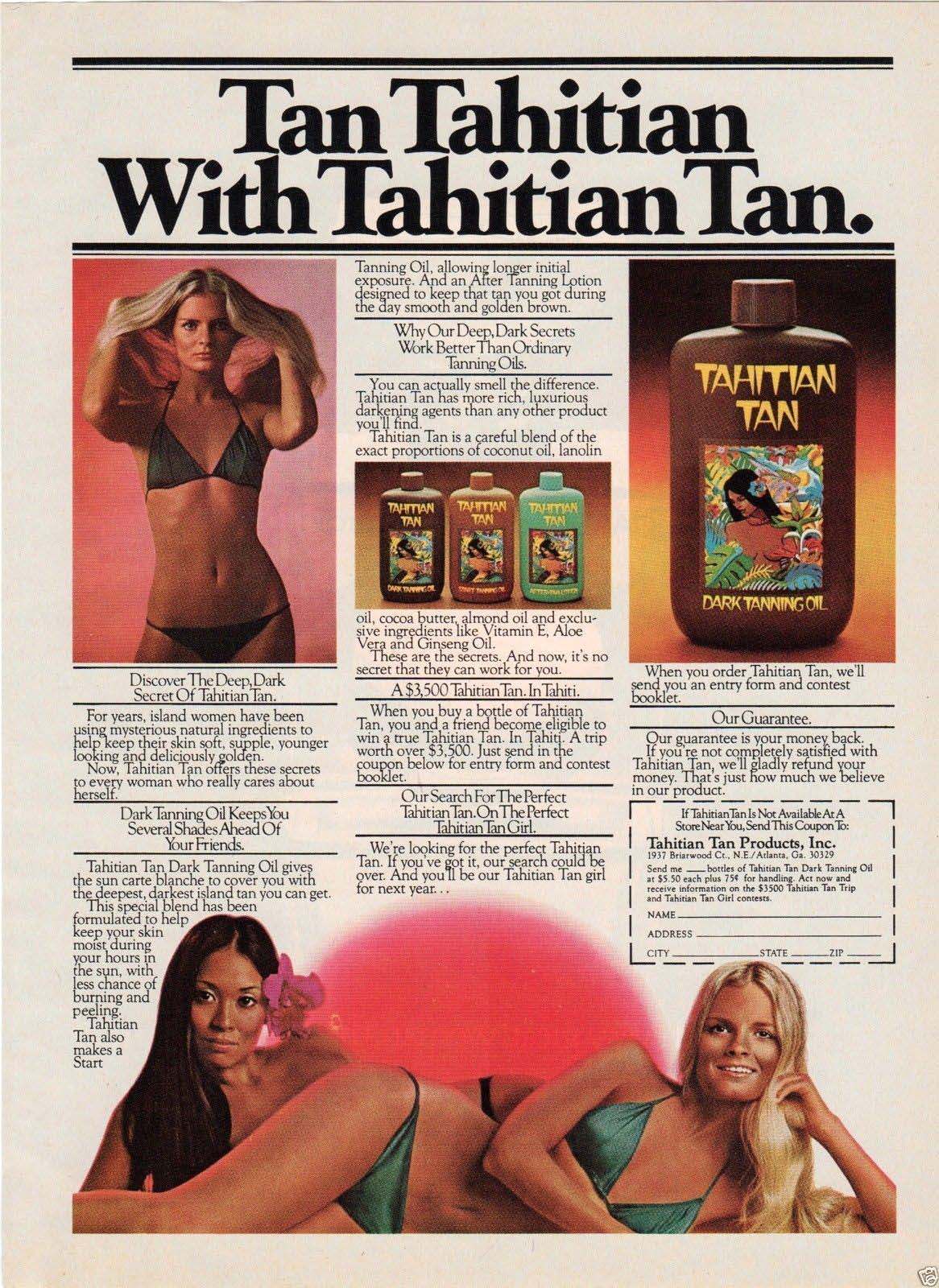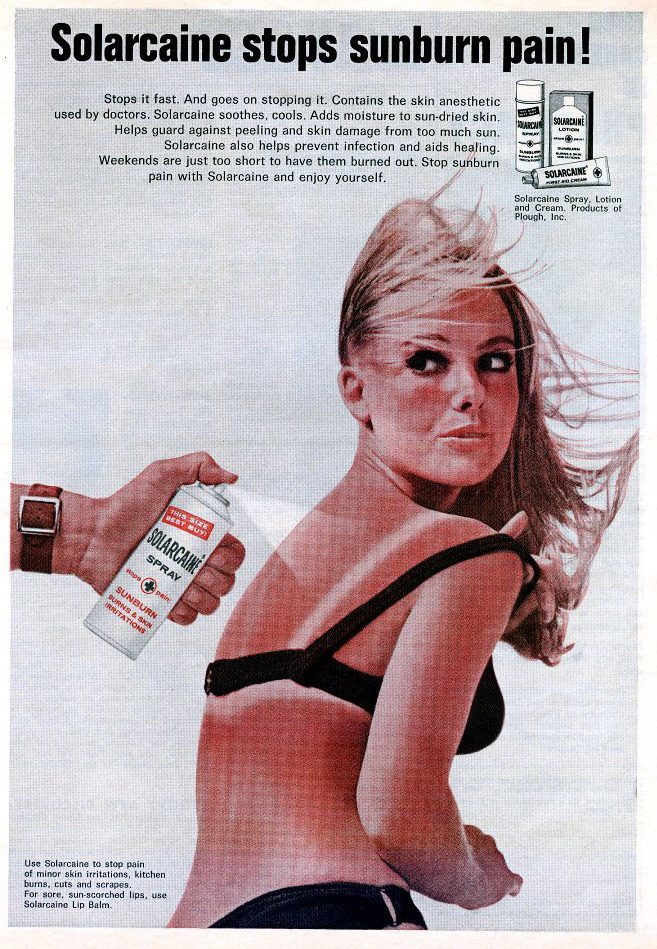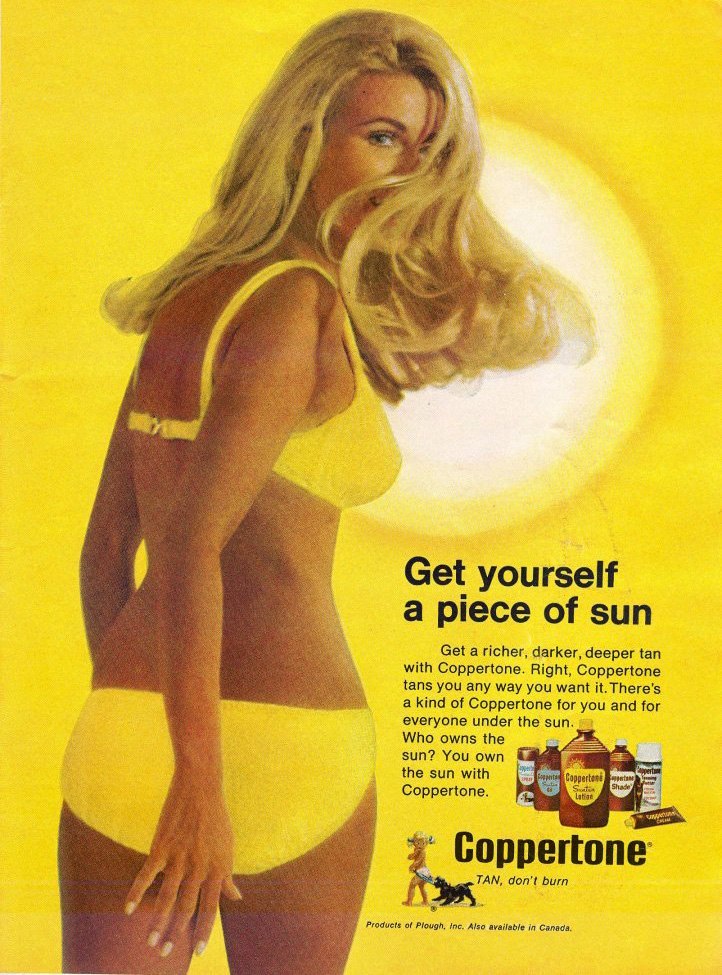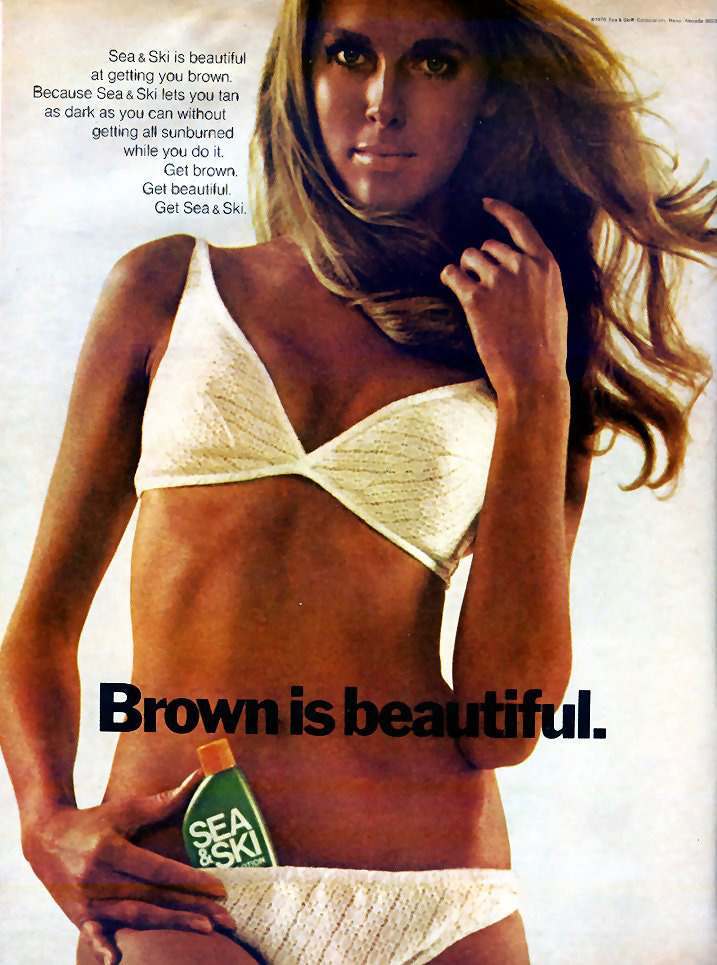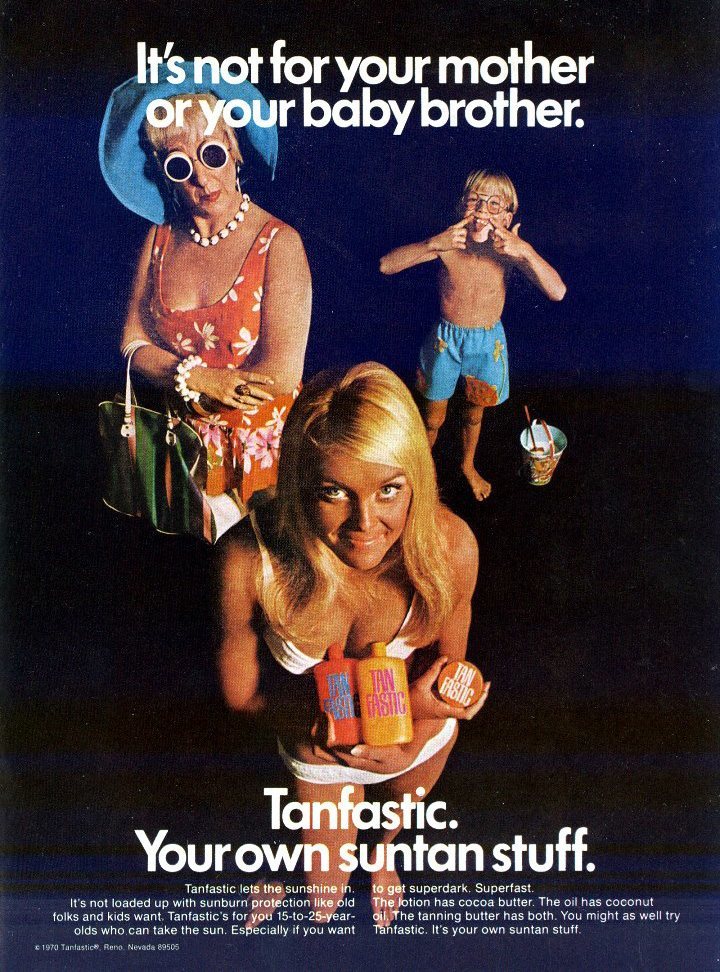 "Tanfastic lets the sunshine in.  It's not loaded up with sunburn protection like old folks and kids want.  Tanfastic's for you 14-to-25-year-olds who can take the sun.  Especially if you want to get superdark.  Superfast.  The lotion has cocoa butter.  The oil has coconut oil.  The tanning butter has both.  You might as well try Tanfastic.  It's your own suntan stuff."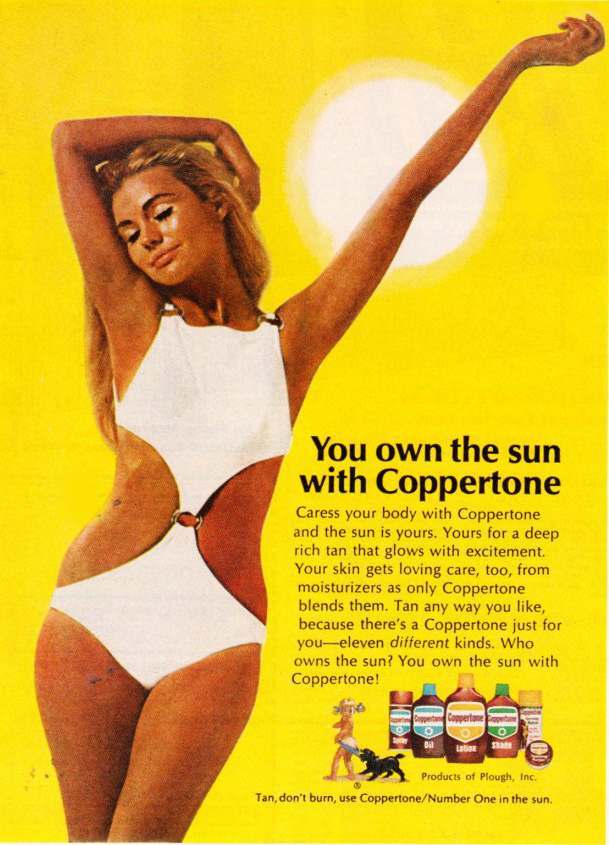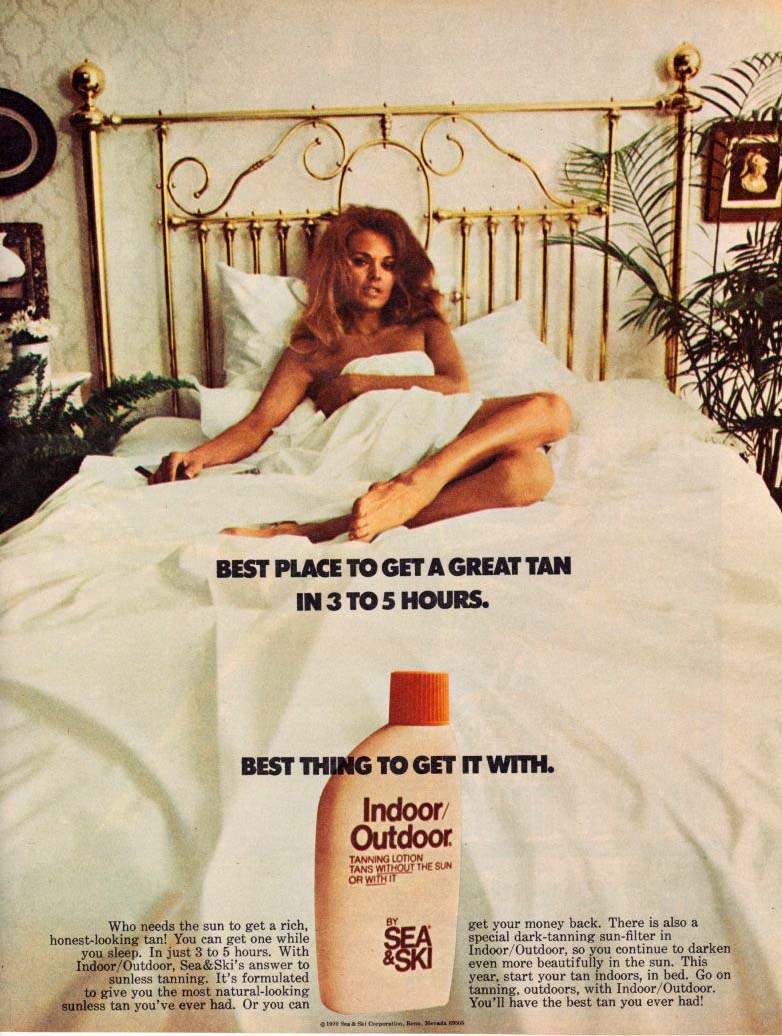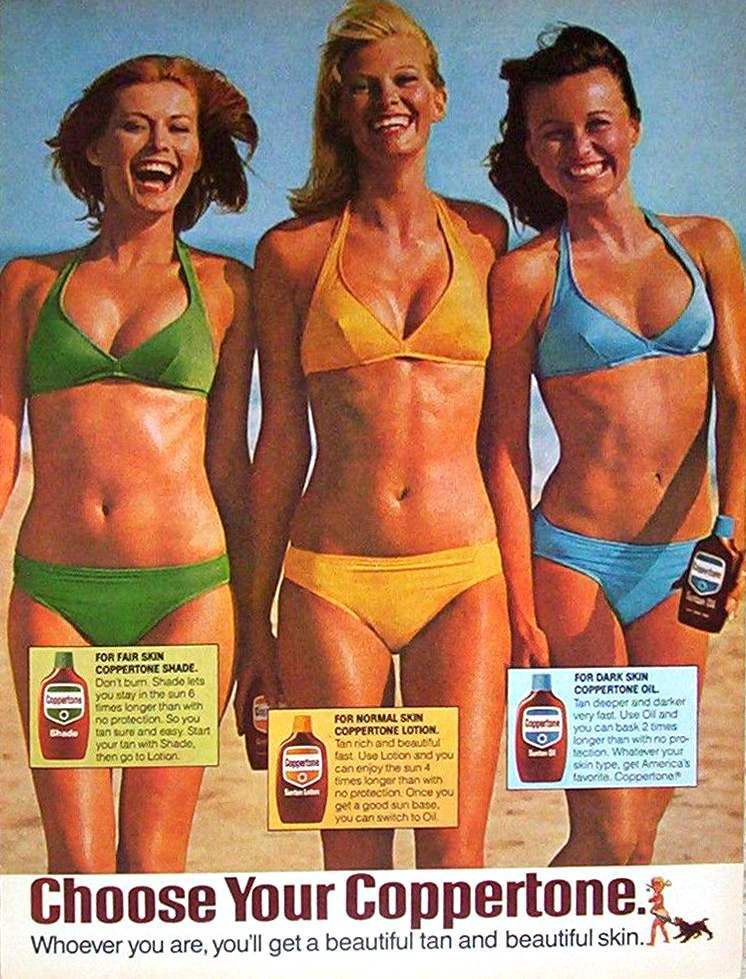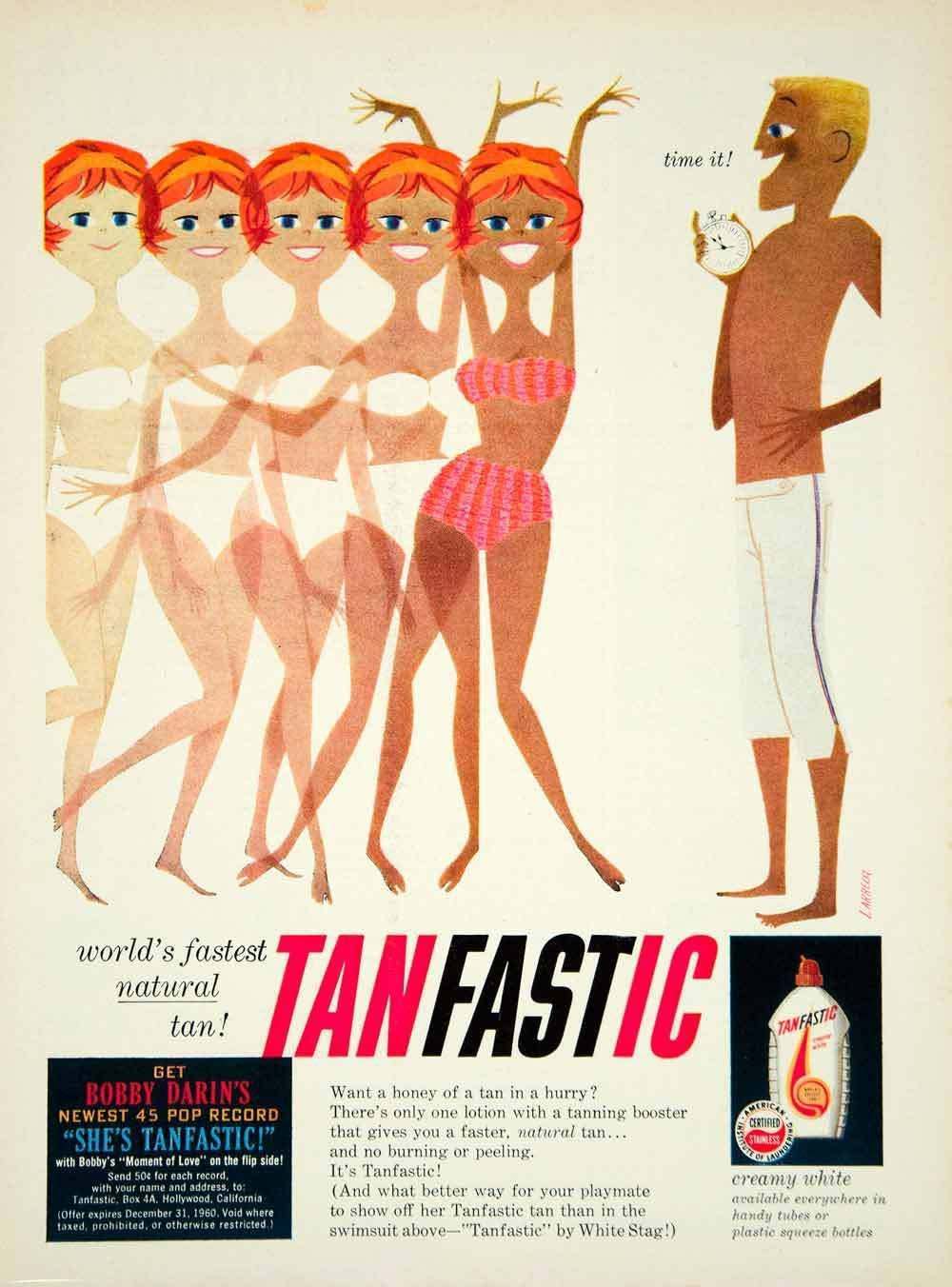 "Get Bobby Darin's newest 45 pop record 'She's Tanfastic!'"
I couldn't believe Darin had a Tanfastic song, so I looked it up.  Sure enough, here it is.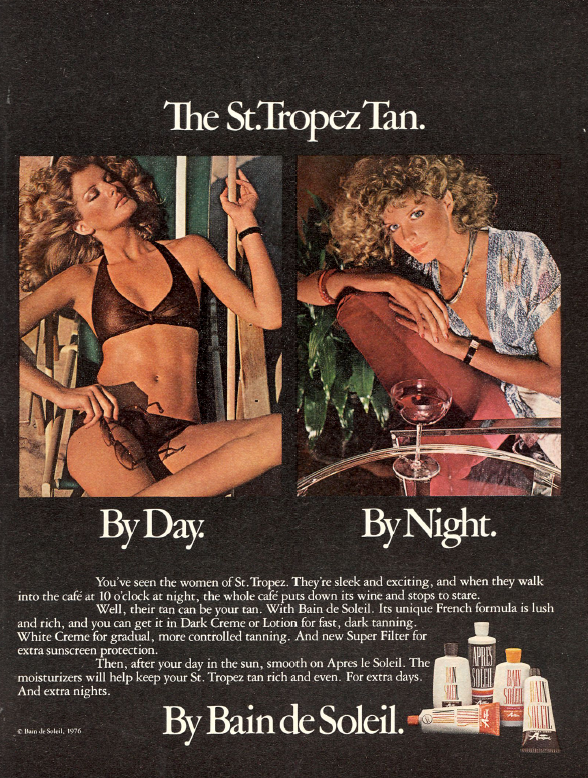 Bain de Soleil had some pretty sexy commercials in the 1970s.  And by "sexy" I mean it in the 70s sense of the word: sweaty, skanky, and pornish.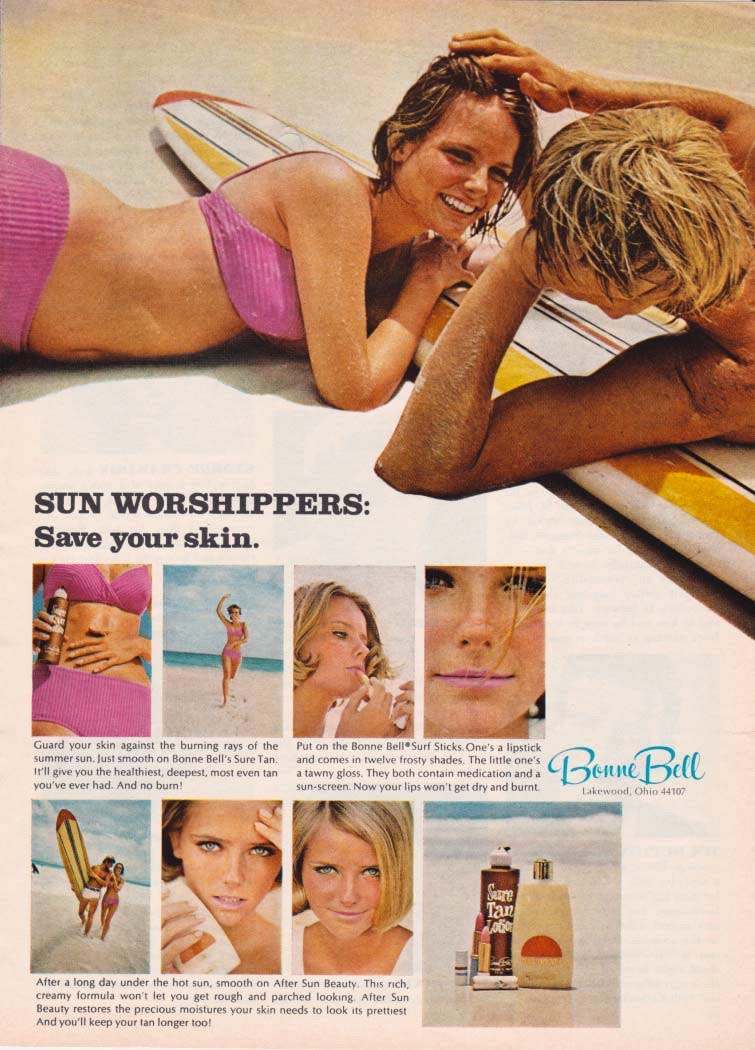 1968 Cheryl Tiegs