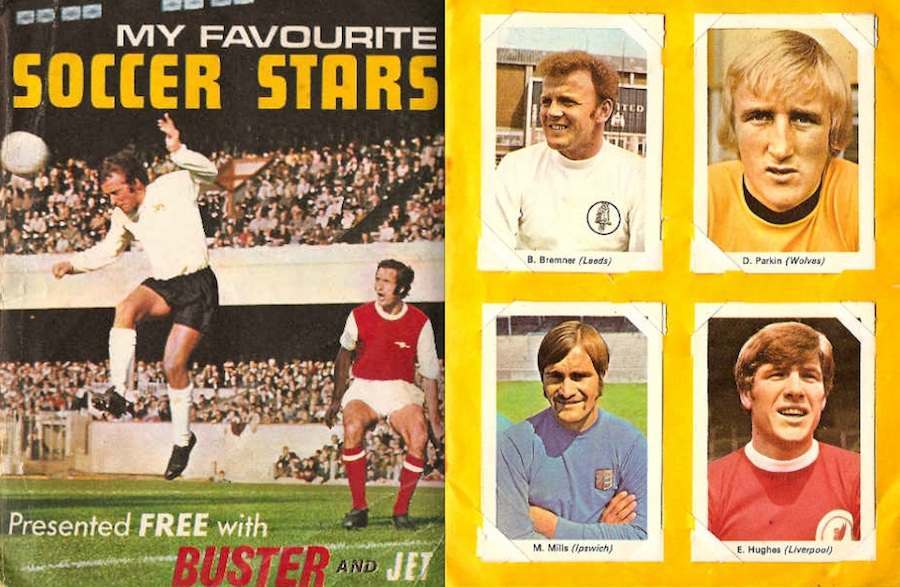 1960s pop music and television changed football forever–and we can blame The Beatles for that. They were the band whose finger-in-every-pie mass marketing changed everything. Product became as important as talent, and in some cases lasted longer too. From Beatle wigs to Beatle lunch boxes, Beatles posters to combs, movies, trading cards, even Beatle sweets. It was no longer enough to buy the record and sing along with your favourite band, you had to be seen to be doing it, and this meant having the icons and artefacts that signalled your undying devotion.
And so it was with football, where the fans bought the scarves, the shirts, the posters, the trading cards and even the singles: 1970 the England squad on Top of the Pops singing "Back Home", 1971 the Gunners belting out "Good Old Arsenal", 1972 Leeds with "Leeds United", the same year Chelsea and "Blue is the Colour" and in 1974, the Scotland team sang 'Yabba dabba doo, we support the boys in blue,' with their hit single "Easy, Easy".
In 1967, Fleetway Publications responsible for such well-loved kids periodicals as Tiger, Look and Learn, and Buster, gave away 110 b&w collectible picture cards featuring the very best of British "football stars" (not players, note) via their Lion and Champion comics. It guaranteed a boost in sales and a frenzy of excitement in the school playgrounds. It was also a sign of the liberty and affluence of swinging UK, for how else does one judge a successful democracy than by how children spend their parents' money.
The promotion worked and soon led to Roy Race's Album of Football Club Badges given away free through Tiger and Hurricane comics the same year. For the 1970 World Cup, IPC comics issued a commemorative poster with 16 stickers to be collected via the Valiant. But the freebie that kicked this whole craze off to a "must-have" level among schoolkids came with the first set of My Favourite Soccer Stars, a glorious full-colour set of 160 picture cards given away in Buster, Tiger, Scorcher, Lion, and Smash comics in 1970. This was quickly followed within 20-months, by a second even more successful series of My Favourite Soccer Stars released via Buster and Jet, Lion and Thunder, Valiant and TV 21, Scorcher and Score or, Tiger  in October 1971. And this is where these little beauties come from–the sets given free with Buster and Jet and Lion and Thunder–a gallery of football heroes who wouldn't have looked out of place as extras in Carry On movies, or TV detective shows like Softly, Softly or even The Sweeney.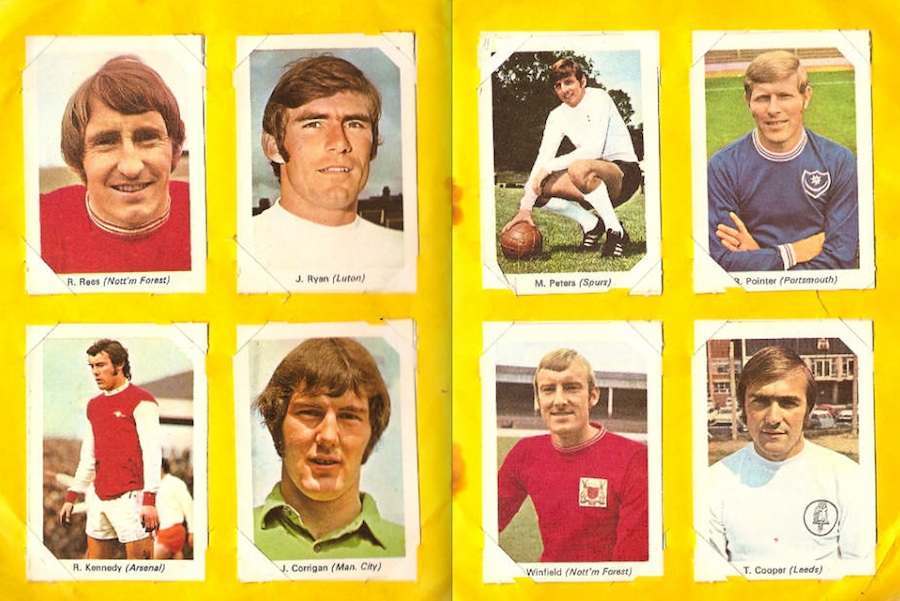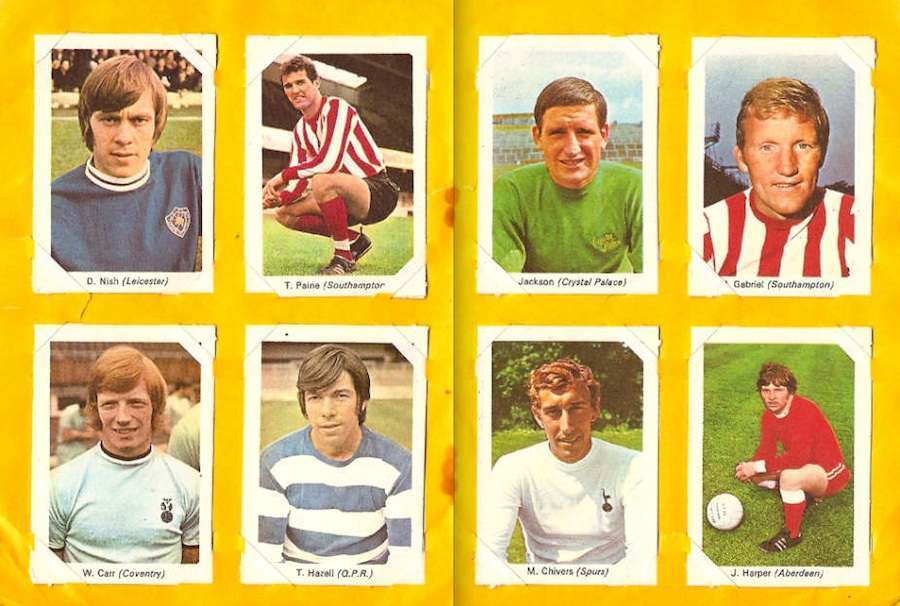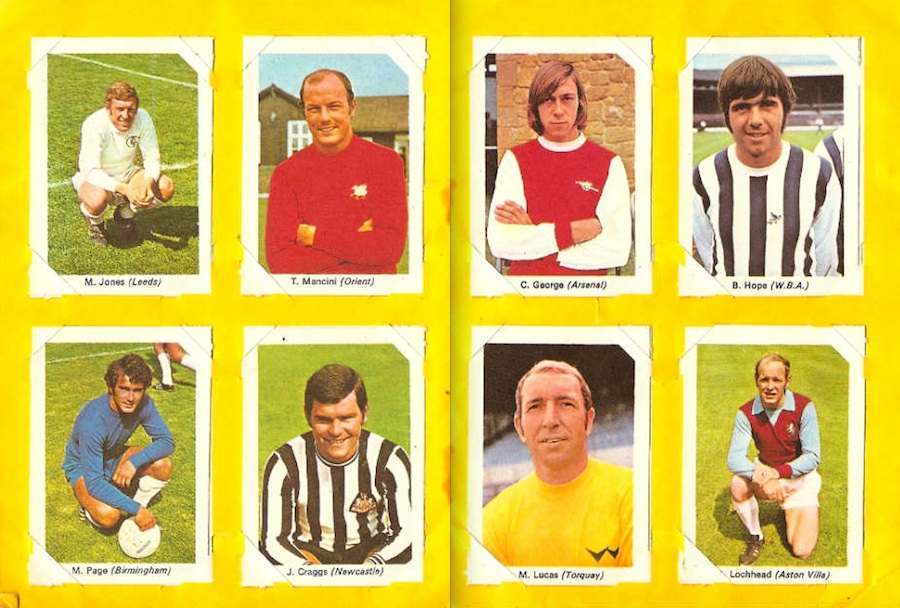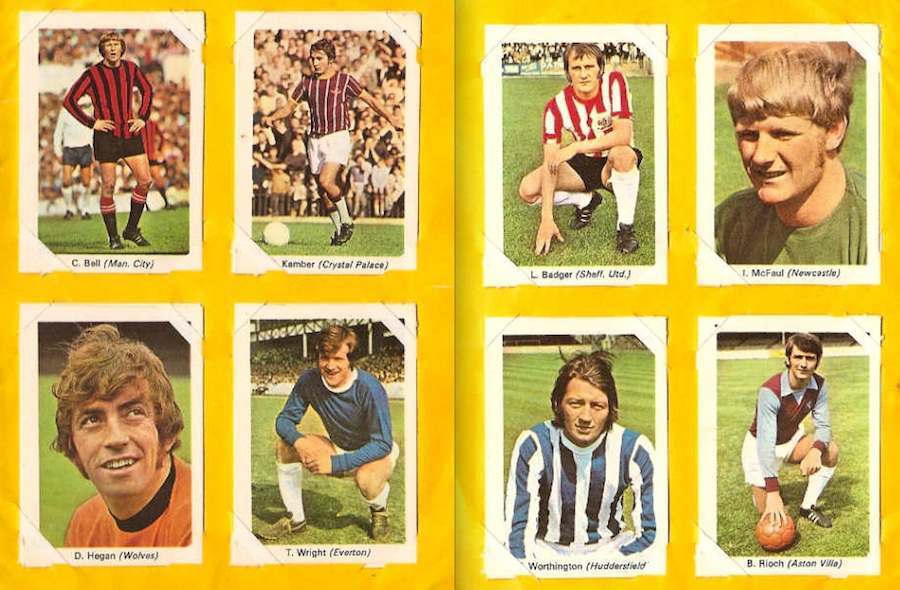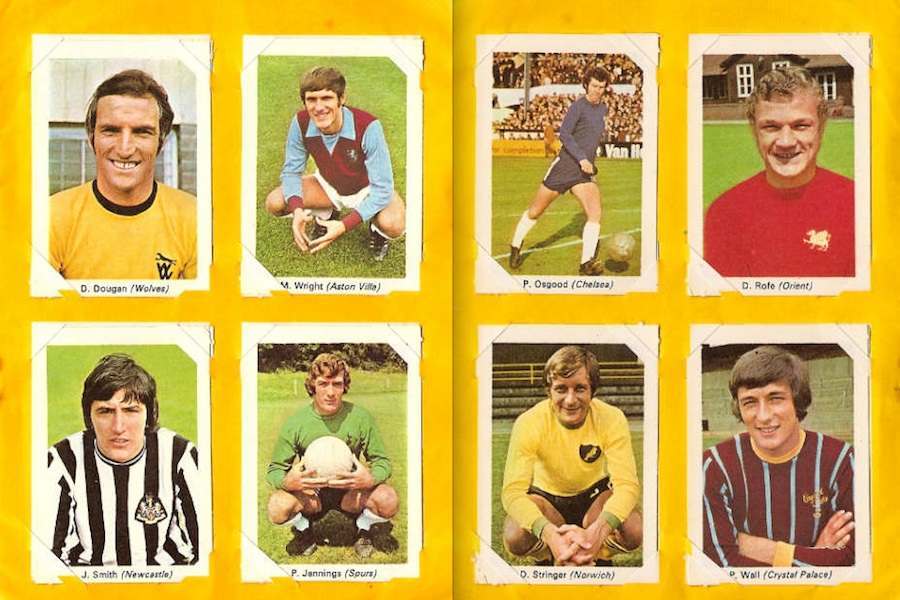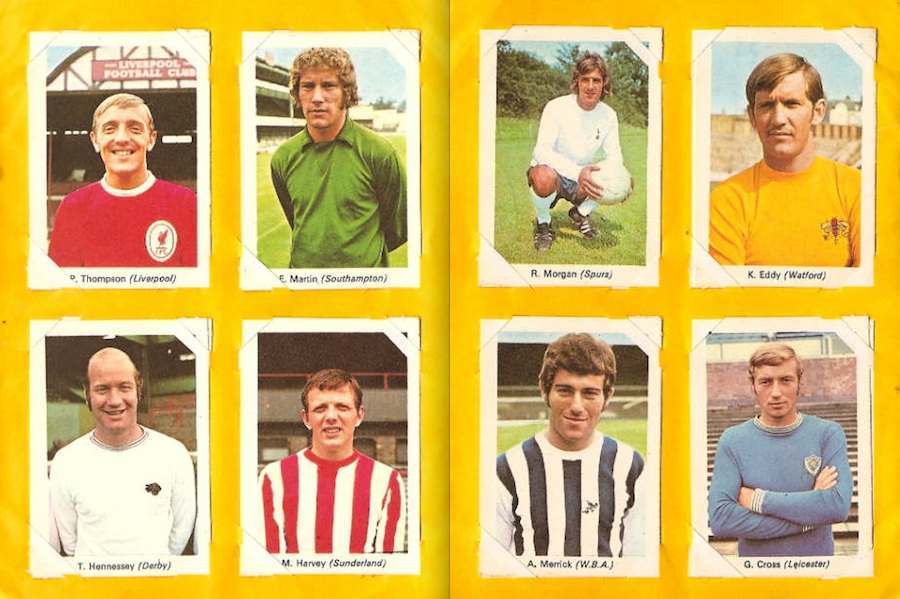 With thanks to Michael Gallagher