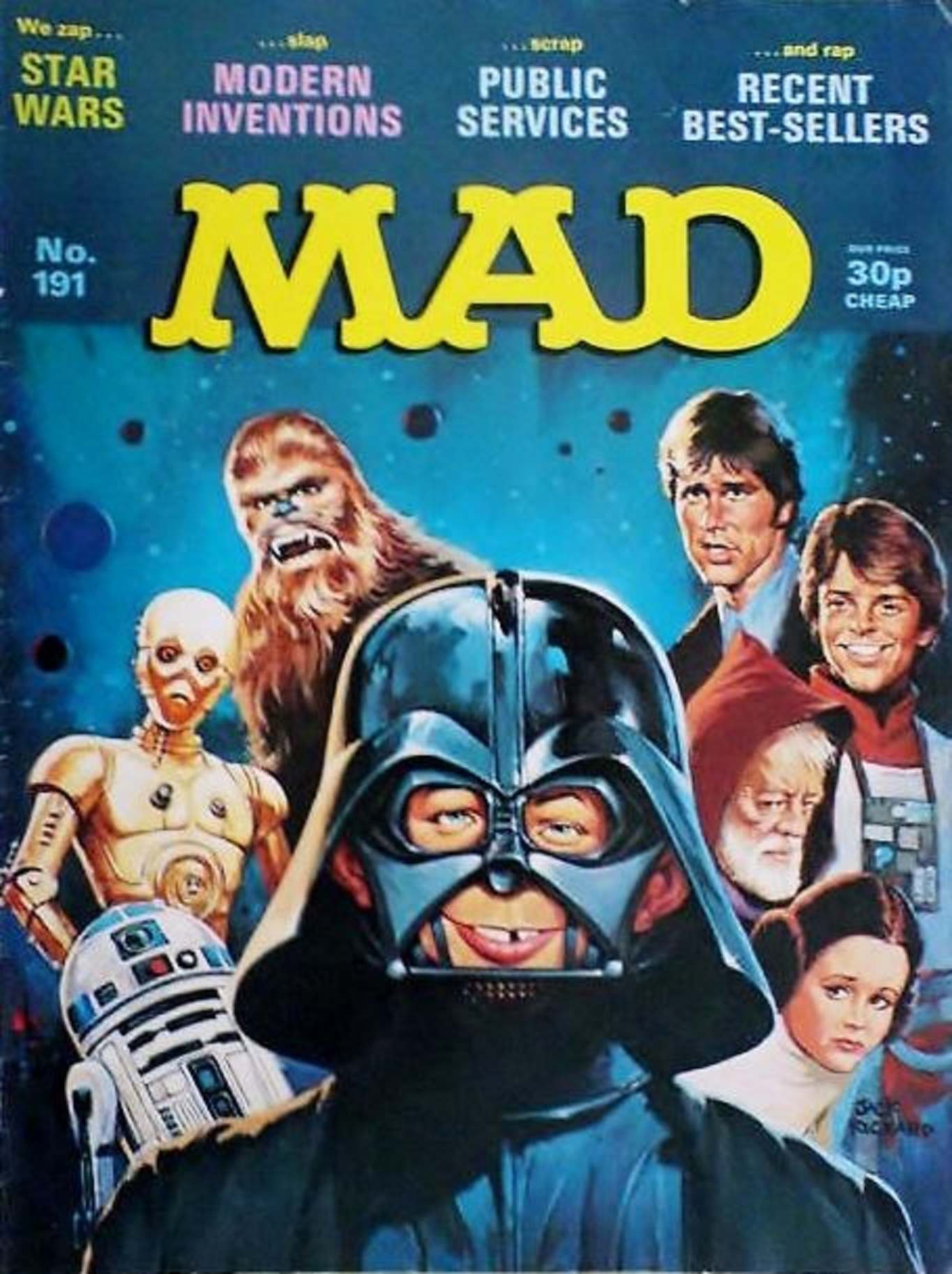 In the seventies, all the options we now enjoy in terms of home entertainment  (DVDs, blu-rays, streaming) simply did not exist.  Instead, the 1970s represents the first great decade of the Hollywood movie blockbuster: popular movies that everyone in the culture saw, and everyone talked about. These movies weren't just hype; they were legitimate events.
The full experience of those movies wasn't complete, however until MAD Magazine rendered a wicked parody of them, and featured the films on its covers.
MAD originally hit the news-stand in 1952, but it was in the 1970s that readership hit its peak, owing in part, no doubt, to Alfred E. Neuman's comical interface with all the movie legends and icons of that age.
Here's a gallery of some of the best MAD Magazine 1970s covers.  My favorite of the bunch is the Star Wars (1977) cover, with Darth Alfred, featured at the top of this piece.
Go ape with MAD's Planet of the Apes cover.  Neuman removes a human mask to reveal a similarly gap-toothed smart simian.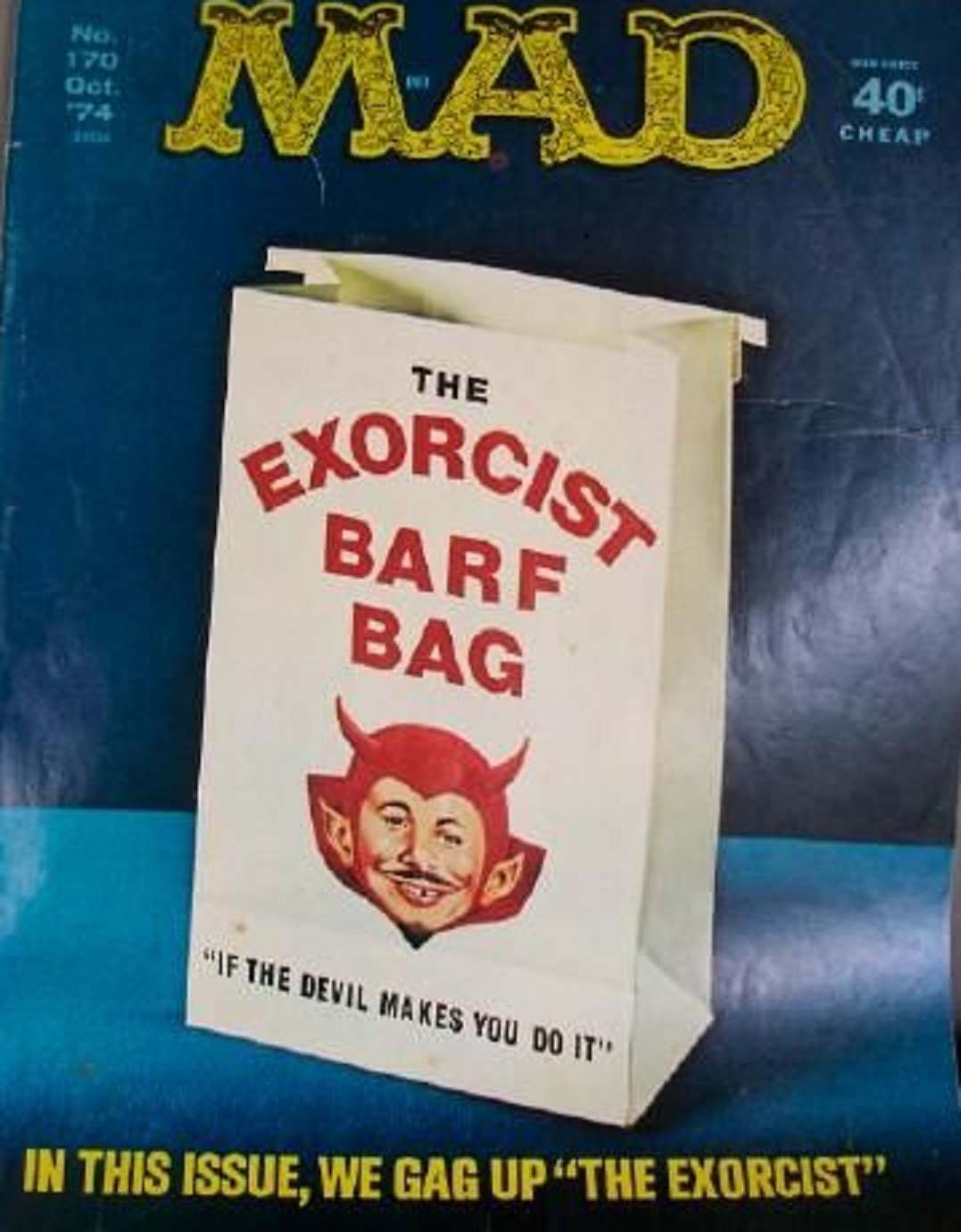 The Devil made him do it. Here, MAD Magazine presents The Exorcist barf bag for the release of the William Friedkin film. This is issue 170, from October 1974.
The shark from Spielberg's Jaws (1975) thinks better of treating Neuman like a meal in this cover. From issue #180, published January 1976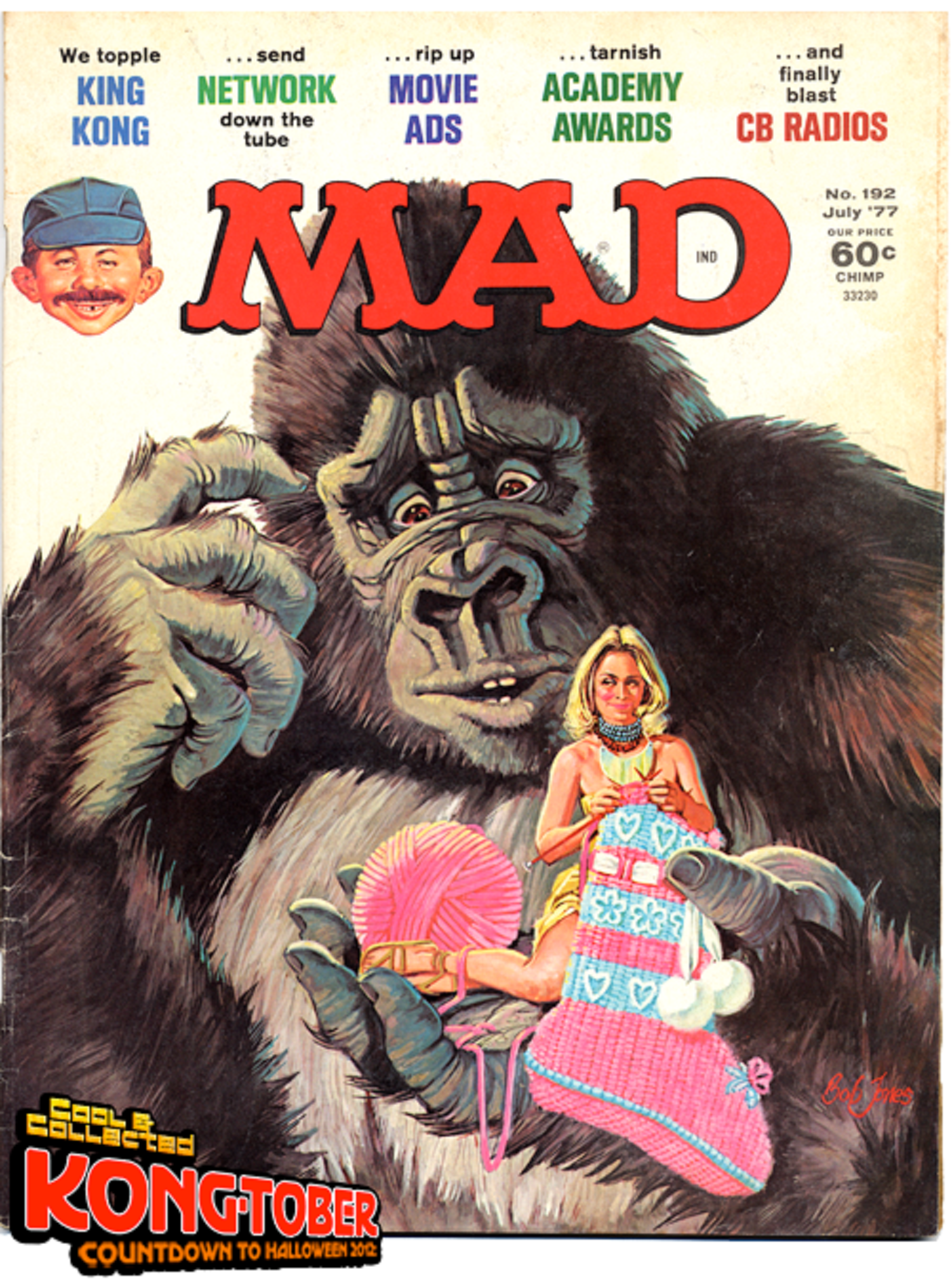 There is only one…Alfred E. Neuman. Unfortunately, he is nowhere to be found on this King Kong (1976) themed cover, in which Jessica Lange's character, Dwan, looks to be expecting a blessed arrival. This is from issue 192 in July of 1977.
This is another good Spielberg cover. Alfred E. Neuman becomes one of the friendly, pasty aliens from Close Encounters of the Third Kind (1977), much to the chagrin of Francois Truffaut and Richard Dreyfuss. This is from issue #200, in July of 1978.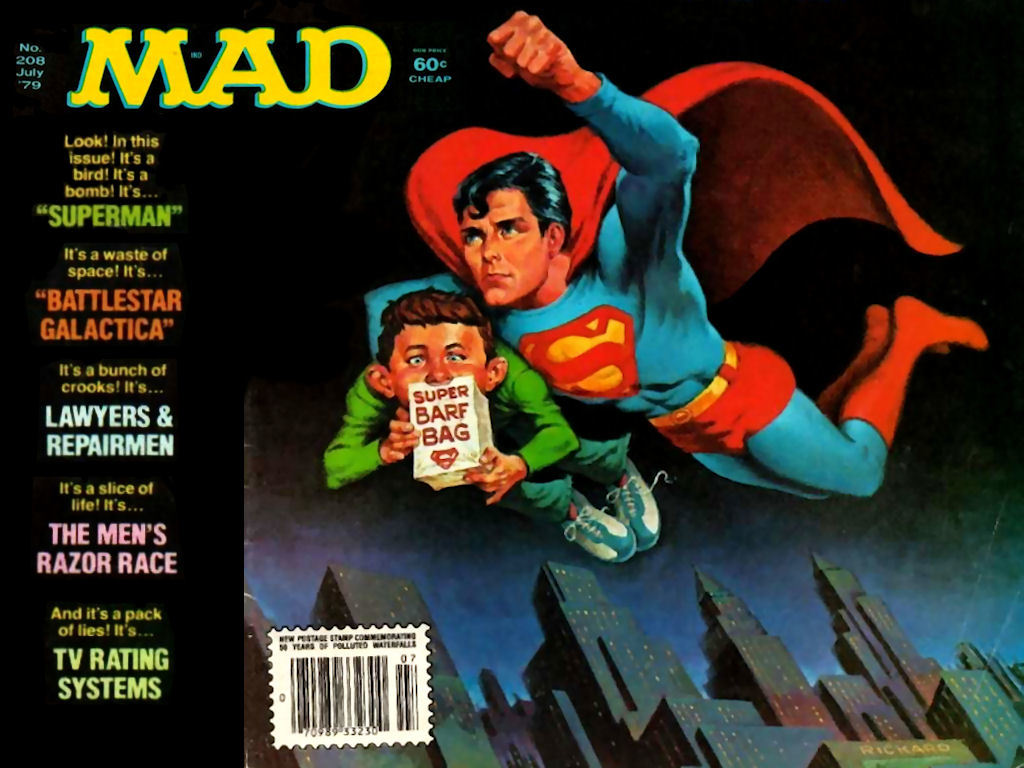 Neuman gets rescued by Superman in this issue heralding the arrival of Richard Donner's Superman: The Movie (1978).  A barf bag also recurs in this image cover.  From July 1979, issue 208.
Before the decade was out, MAD had also devoted covers to The Godfather (1972), The Poseidon Adventure (1973), Airport '75 (1975) and even Saturday Night Fever (1977).