Published in the July 7th, 1974 issue of Shonen Sunday, a week before the film's Japanese release and six months since its US premier in December 1973, this is the manga take on The Exorcist by Kazuo Umezu.
Shōnen Sunday is a weekly shōnen manga magazine published in Japan by Shogakukan since March 1959.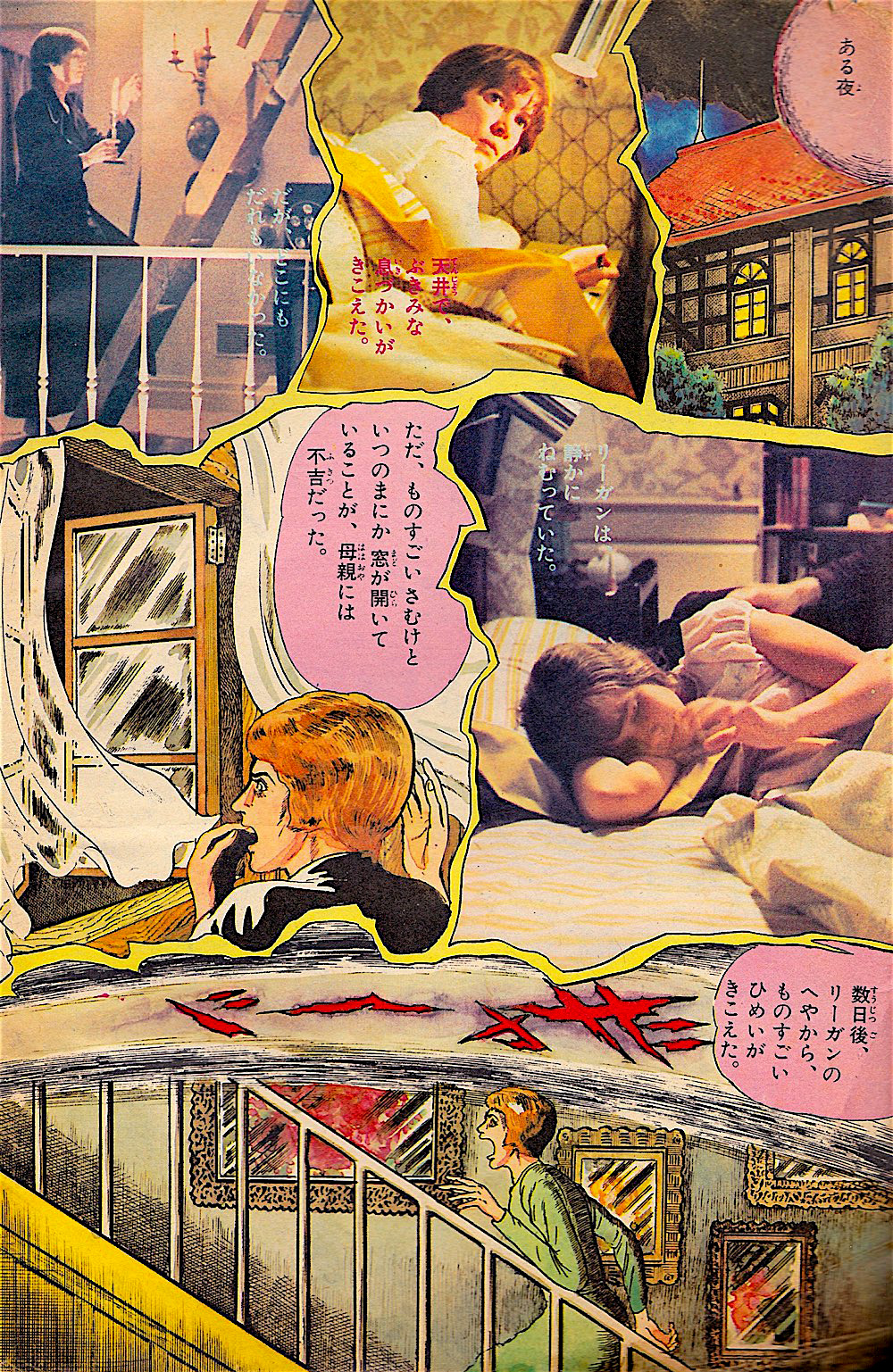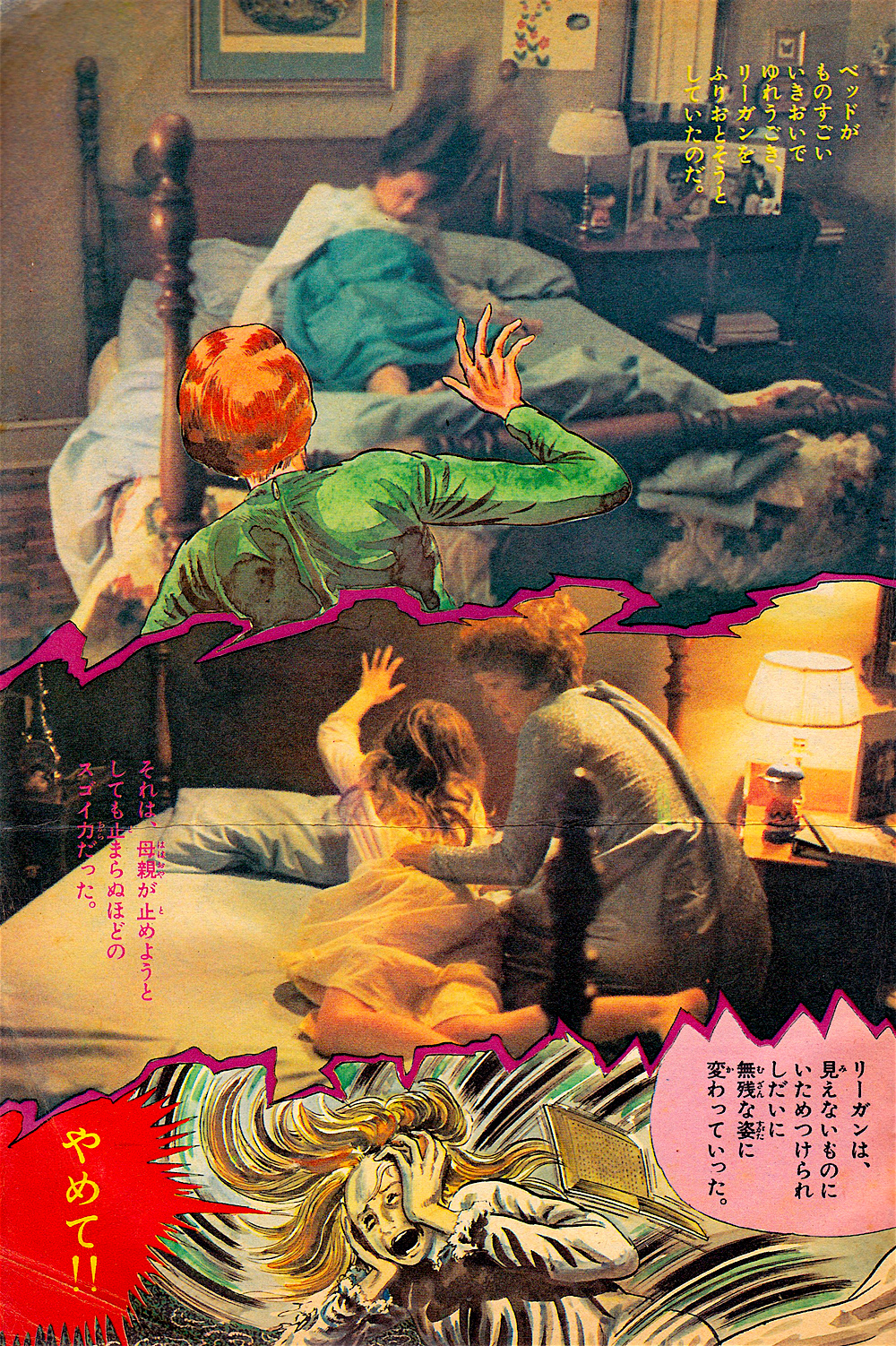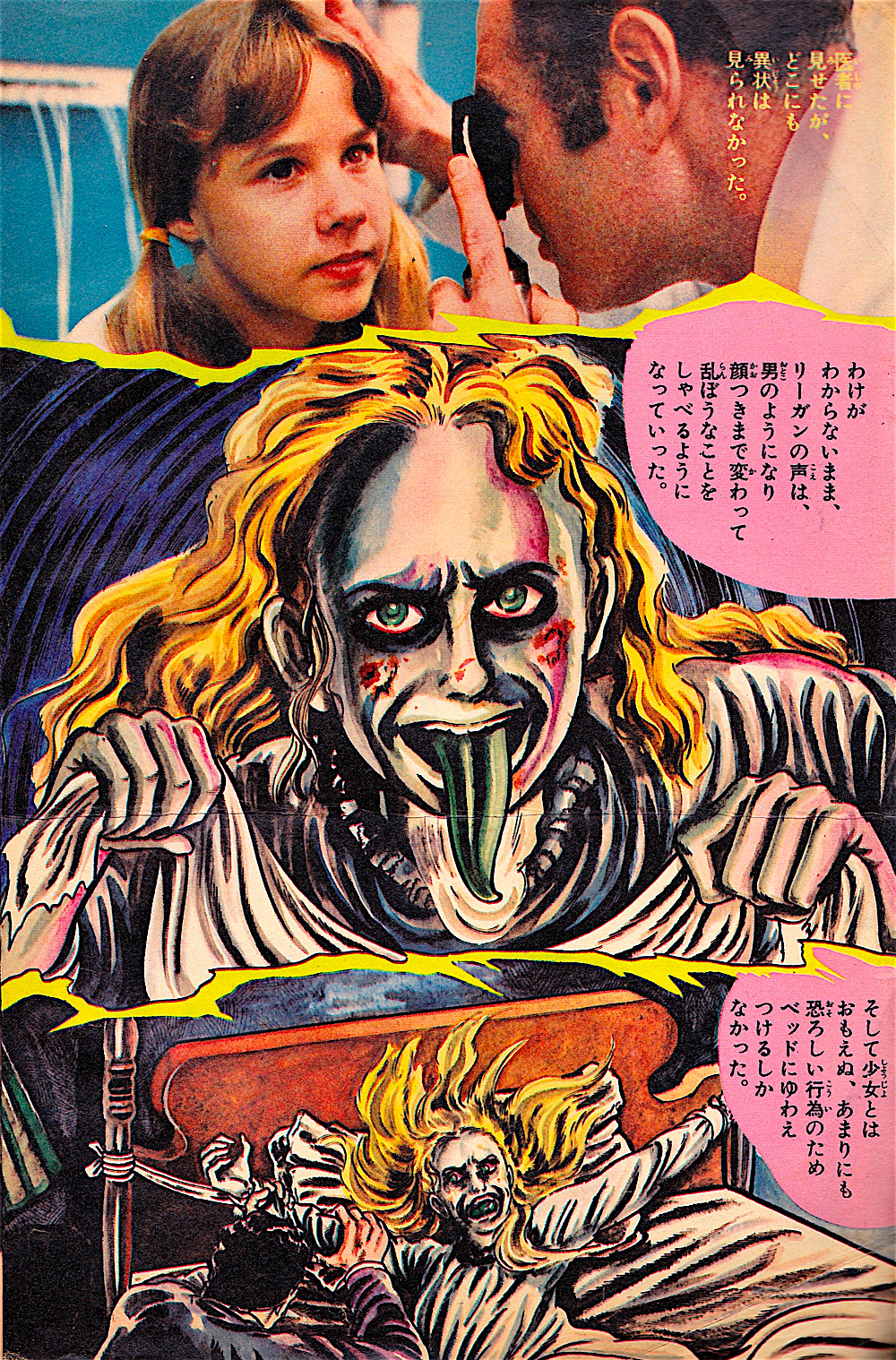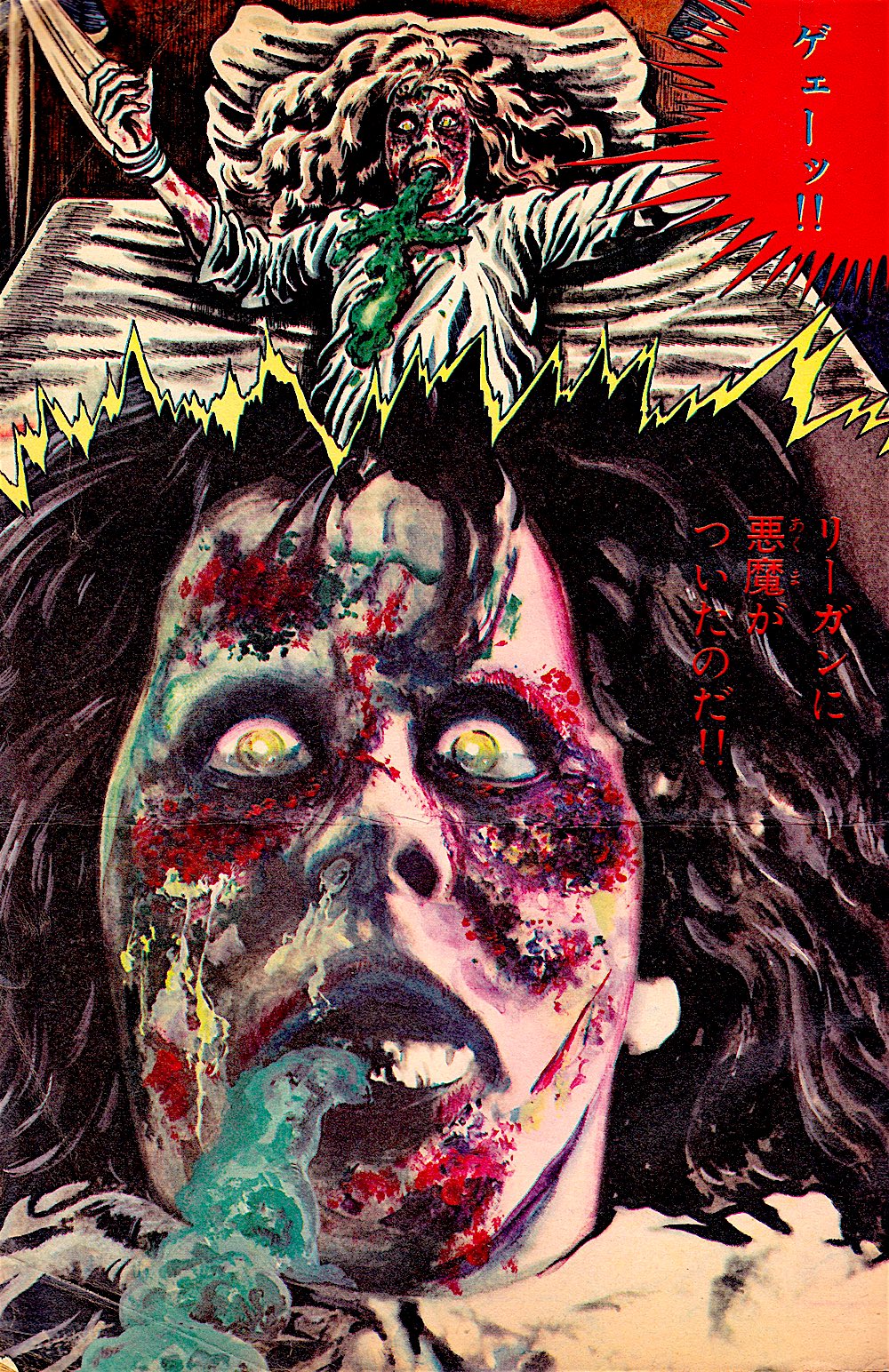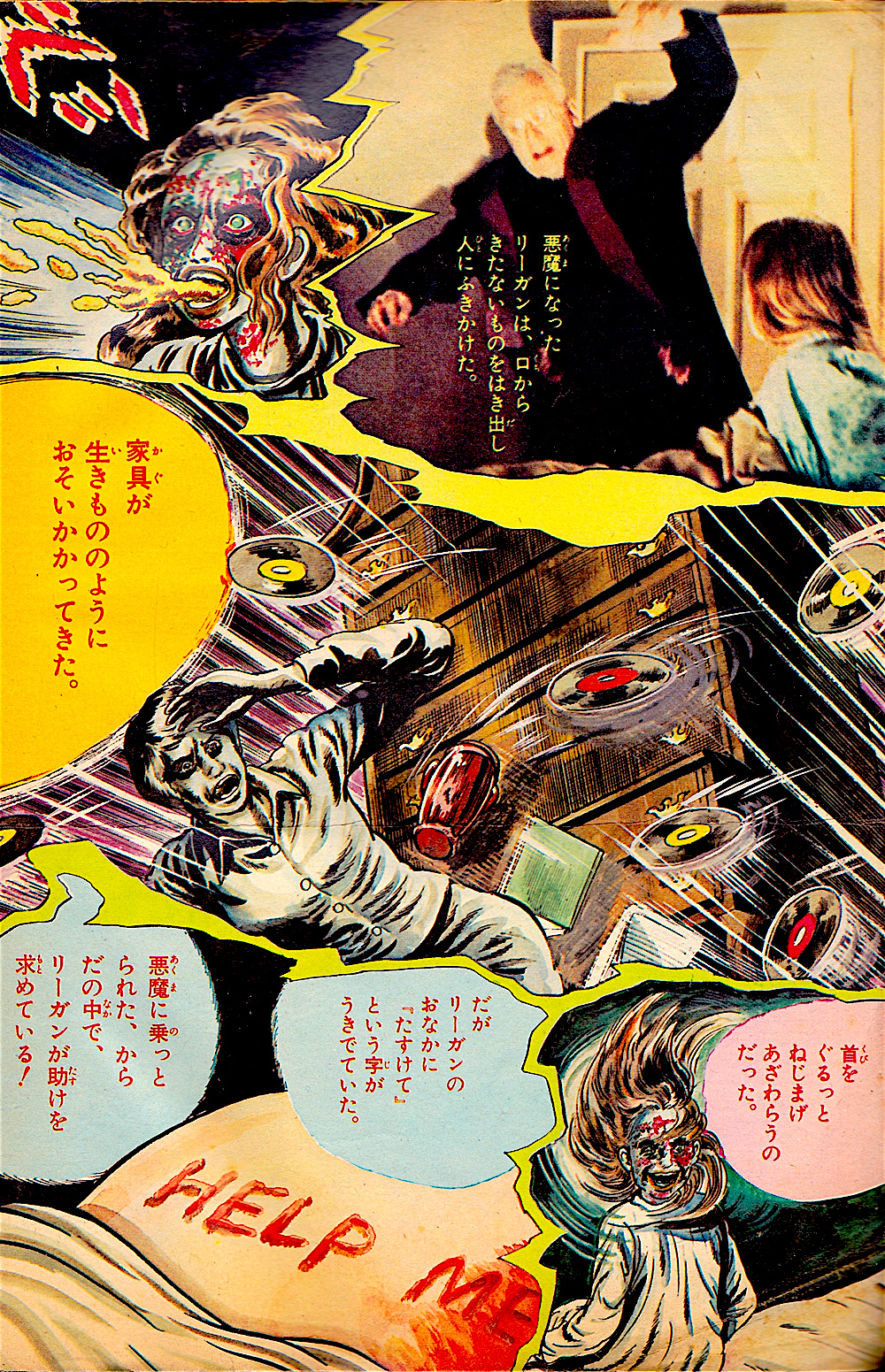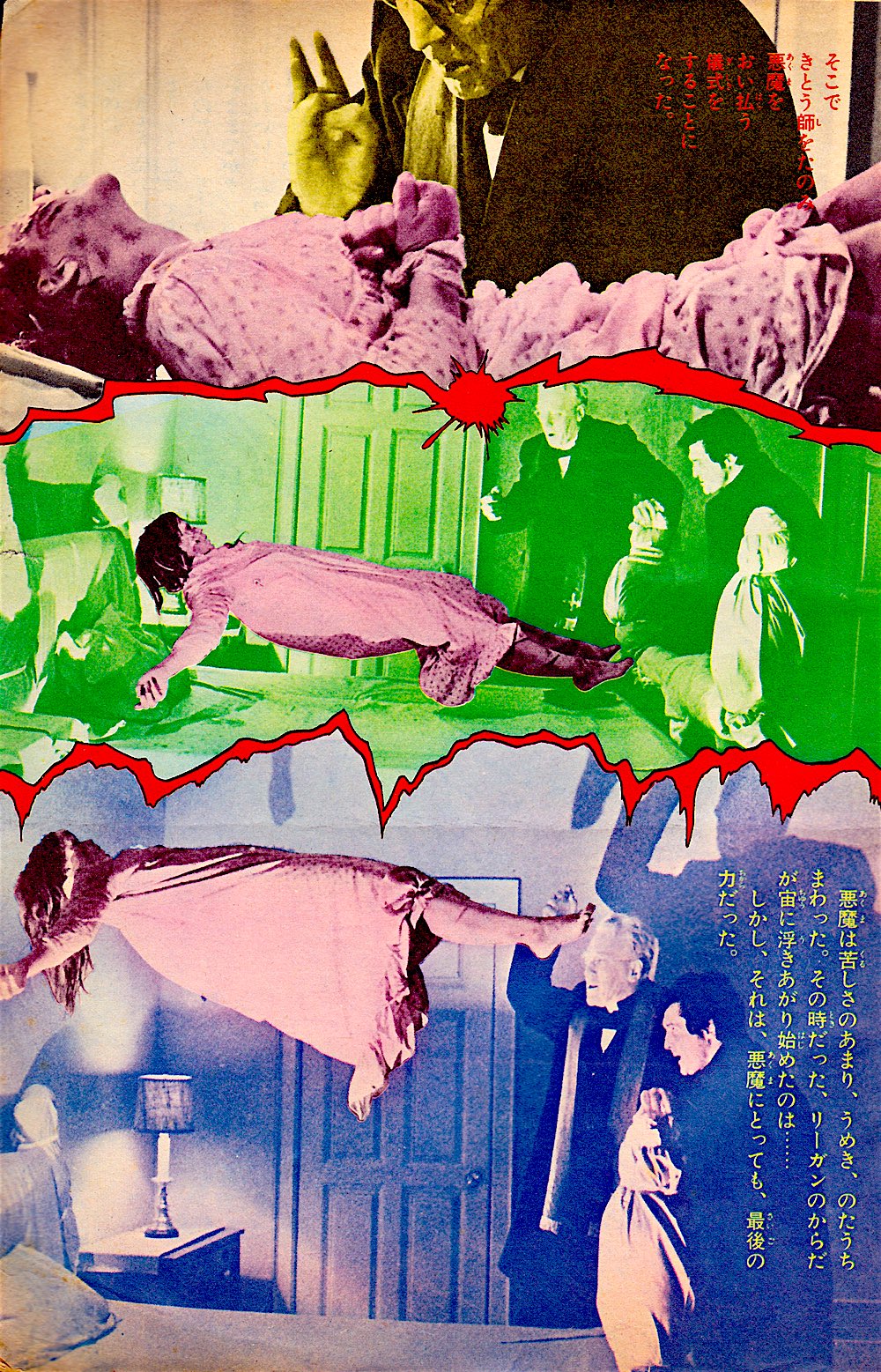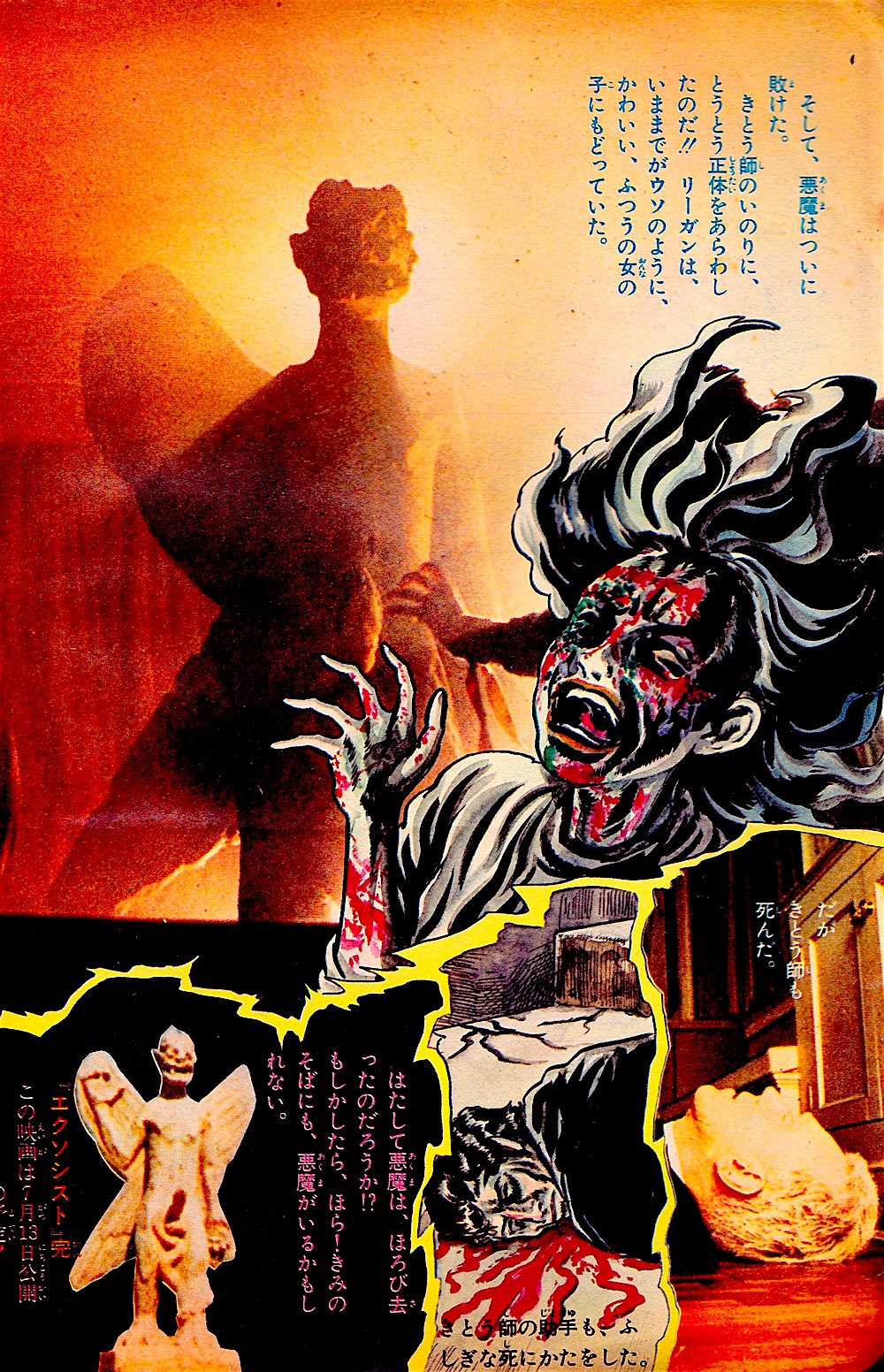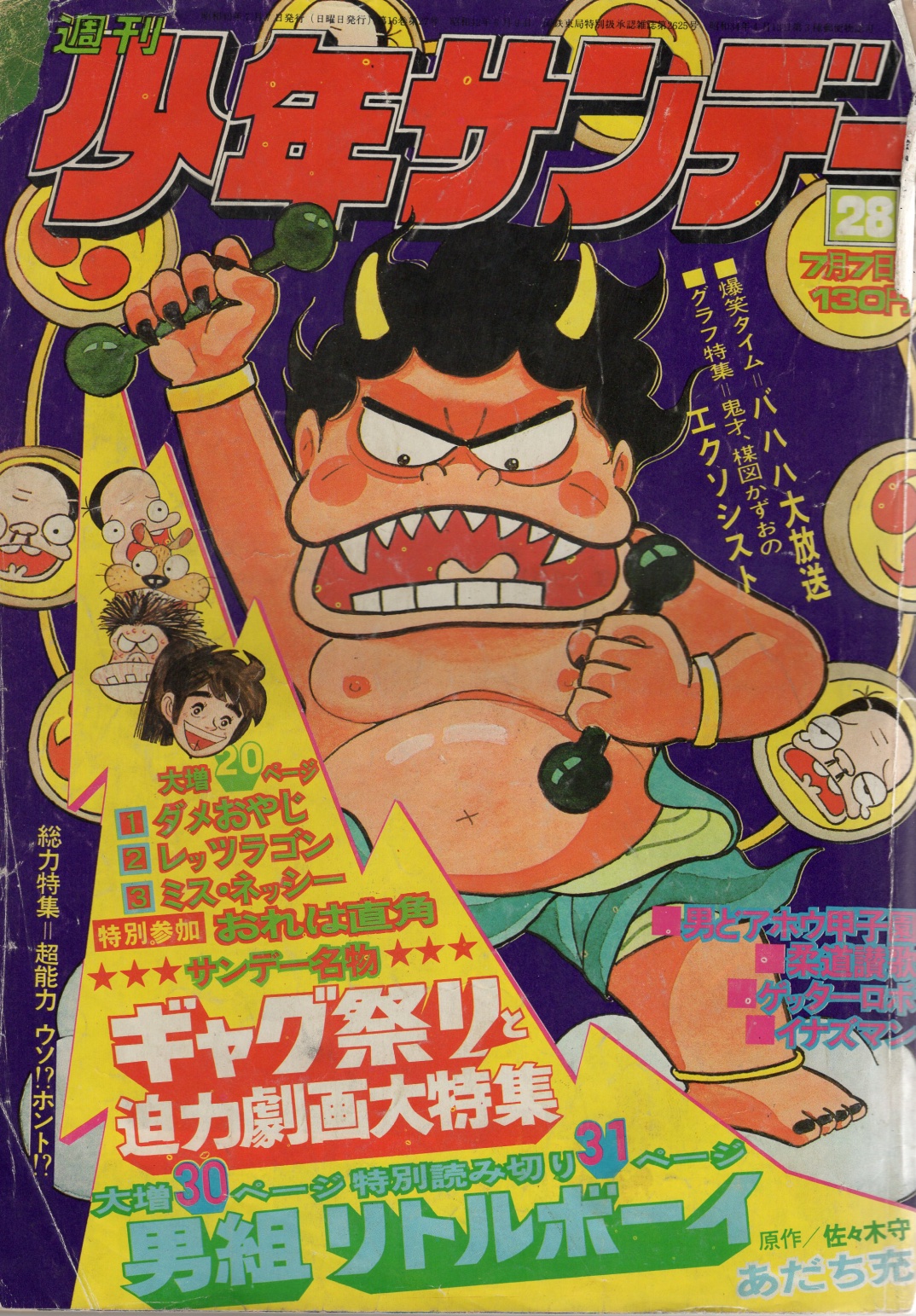 By way of bonus, here's Shinichi Koga's "The Exorcist" (Incomplete) also from 1974. It was published in the magazine Shonen Champion vol 8 in 1974.