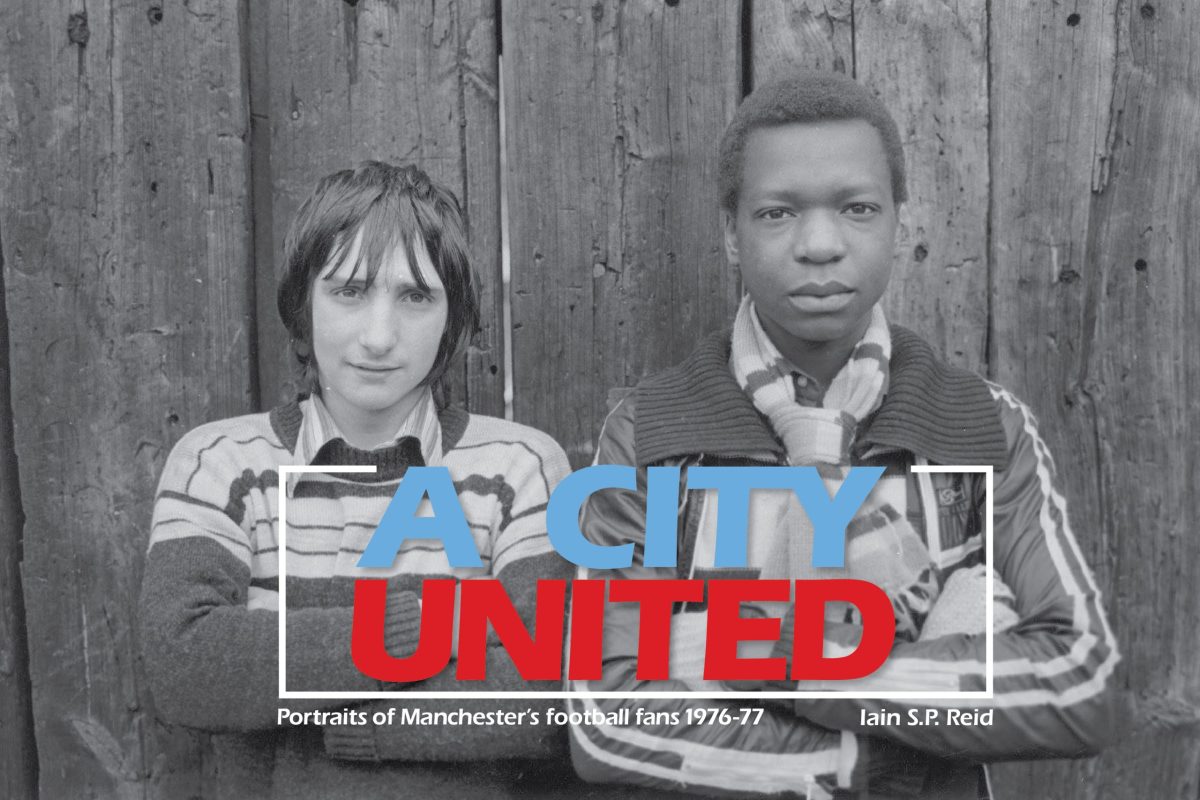 Here's a little news about us at Flashbak. We've curated an exhibition at the UK's National Football Museum in Manchester.  Called A City United, the show provides an endearing snapshot of 1970s football culture in the heart of Manchester, courtesy of the late photographer Iain S. P. Reid.
This collection of portraits were taken at derby matches between 1976 and 1977, featuring Manchester City and Manchester United fans decked out in their matchday finery ahead of the big game.
The photographs perfectly capture a sense of anticipation, excitement and joy around one the city's biggest football fixture, and offer a warm and surprising counterpoint to the traditional narrative of hostility around derby matches.
You can order prints of these and many more great images in the shop.
Catch a City United at the National Football Museum.