In 1933, a 26-year-old Katharine Hepburn (May 12, 1907 – June 29, 2003) starred as Lady Cynthia Darrington in Christopher Strong, the everyday story of a wealthy, autonomous and successful aviatrix who drifts into a perilous affair with the long-time married Sir Christopher (Colin Clive). Directed by Dorothy Arzner, with Zoe Akins' screenplay based on a novel by Gilbert Frankau (Akins also wrote the screenplay which earned Katharine Hepburn her first Academy Award, Morning Glory (1933), this was, to quote the New York Times review of March 10 1933, Hepburn's  "first stellar rôle".
During the film, Hepburn dresses as a silver insect.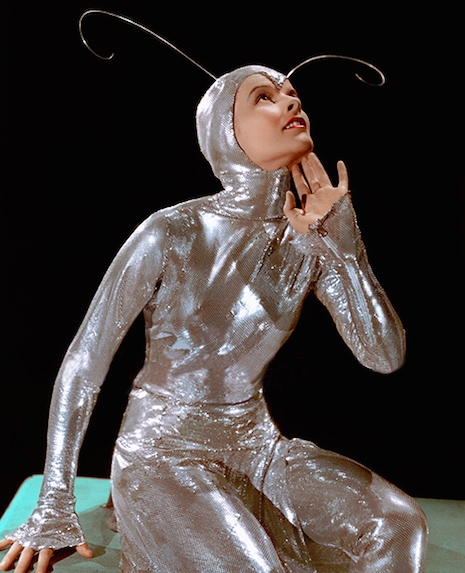 Miss Hepburn is often like an American Greta Garbo, an actress whose work is comparable to the famous Swede's and whose voice is much more pleasant in tone. This Connecticut girl has a haunting beauty in many of her scenes and the spontaneity of her actions and the speaking of her lines enhance the attractiveness of her appearance. She also adorns herself in stunning creations and it is not surprising when Sir Christopher Strong (Mr. Clive), after having been a faithful husband for twenty years, becomes enamored of Lady Cynthia Darrington (Miss Hepburn).
Ah, those creations. The costumes are fabulous, not least of all the Moth Gown.
Cynthia: "I want to fly again, Chris."
Chris: "That means you're unhappy."
Cynthia: "I'm divinely happy. But I'm getting soft. I've nothing to do all day but wait for you, or your telephone calls, or your telegram saying you can't come."
Chris: "What do other women do who don't risk their lives flying?"
Cynthia: "I don't know. I only know I want to go up again. I want to break records. I want to train hard and not eat and drink all the time. I want to get up at dawn. I want to smell the fields and the morning air, and not mind getting oil in my hair and hands. And I want to talk with the boys I've flown with again."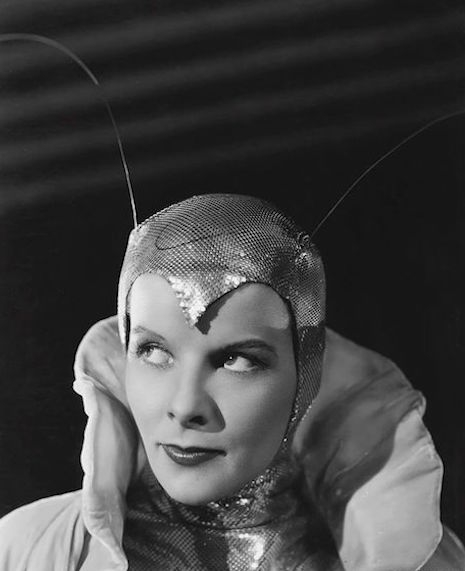 Lady Cynthia Darrington: If he loves you, he'll need you no matter what you've done. If a man really loves you, he'll need you and want you.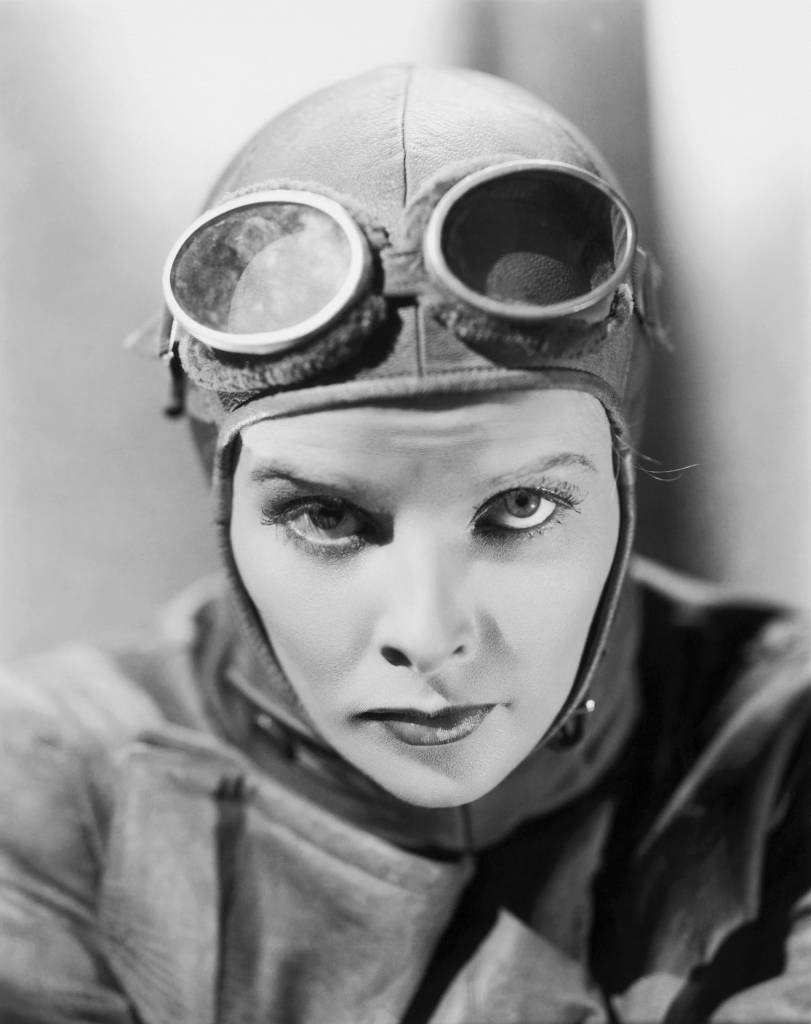 Via: Pre Code