"I love scrapbooks," says Roz Liebowitz. "In my opinion, they are often a strangely beautiful combination of dada, kitsch, soul and in this case, a mild form of hypomania. I found it during a trip to London. It's small for a scrapbook–about 10″ square. So the pages are compressed like a Victorian fist."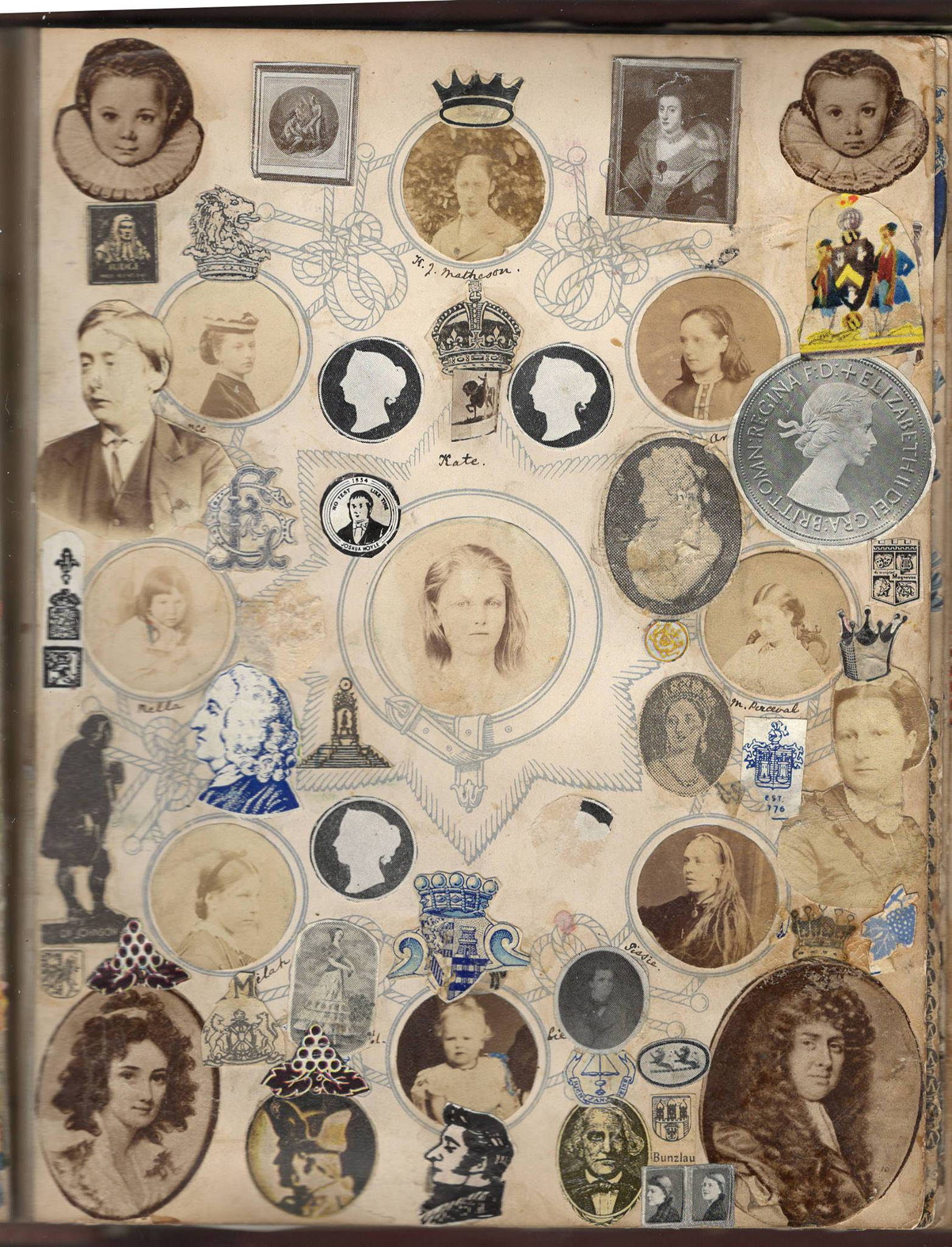 There are clues to help us identify who kept this enchanting book. We see a photos of 'Flora Duncombe & Everard', a tribute to Mary Isabella Houstoun (d. 1933), a picture of Hugo Houstoun, a word on Lavina 'Vina' Mary Houstoun and a few mentions of Kyle of Lochalsh a village on the northwest coast of Scotland, 63 miles west of Inverness.
The Houstons' decedents have complied a database of the family's history. It begins:
The Houstoun family has links back to 970 in Dol in France, connected to many of the important events in the history of Scotland either directly or through marriage.
Intriguing stuff.
"I you look closely," adds Roz, "you'll see the book actually runs up to/through the 40s but seems to begin with the last years of Victoria. The maker never seemed to change style."
Via: the excellent Roz Liebowitz