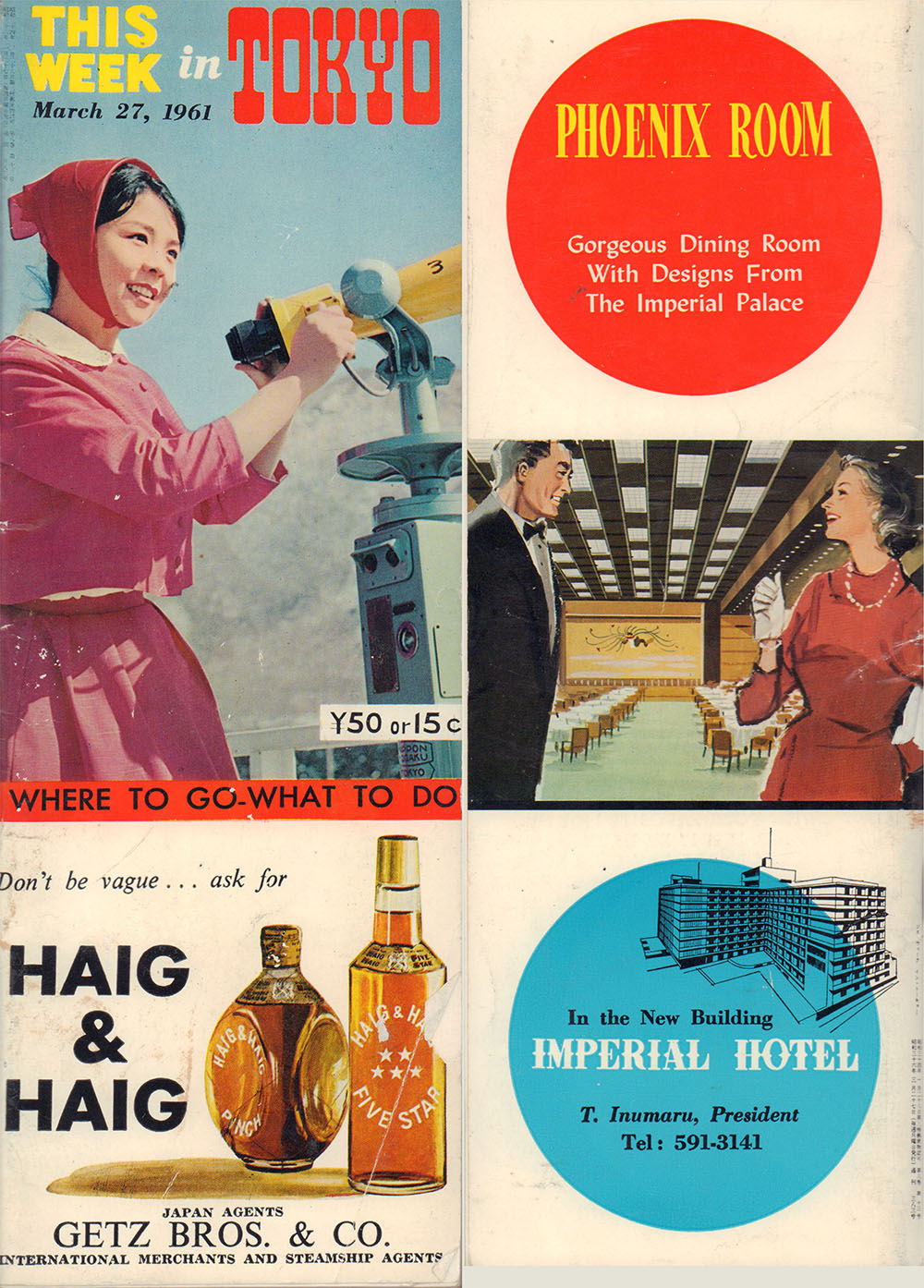 It's March 1961, and you're an American with wads of cash just begging to be burned.  If you're a part of the swingin' jet-set, why not take a trip to Tokyo and live like a king?  Here's a brochure of where to go and what to do…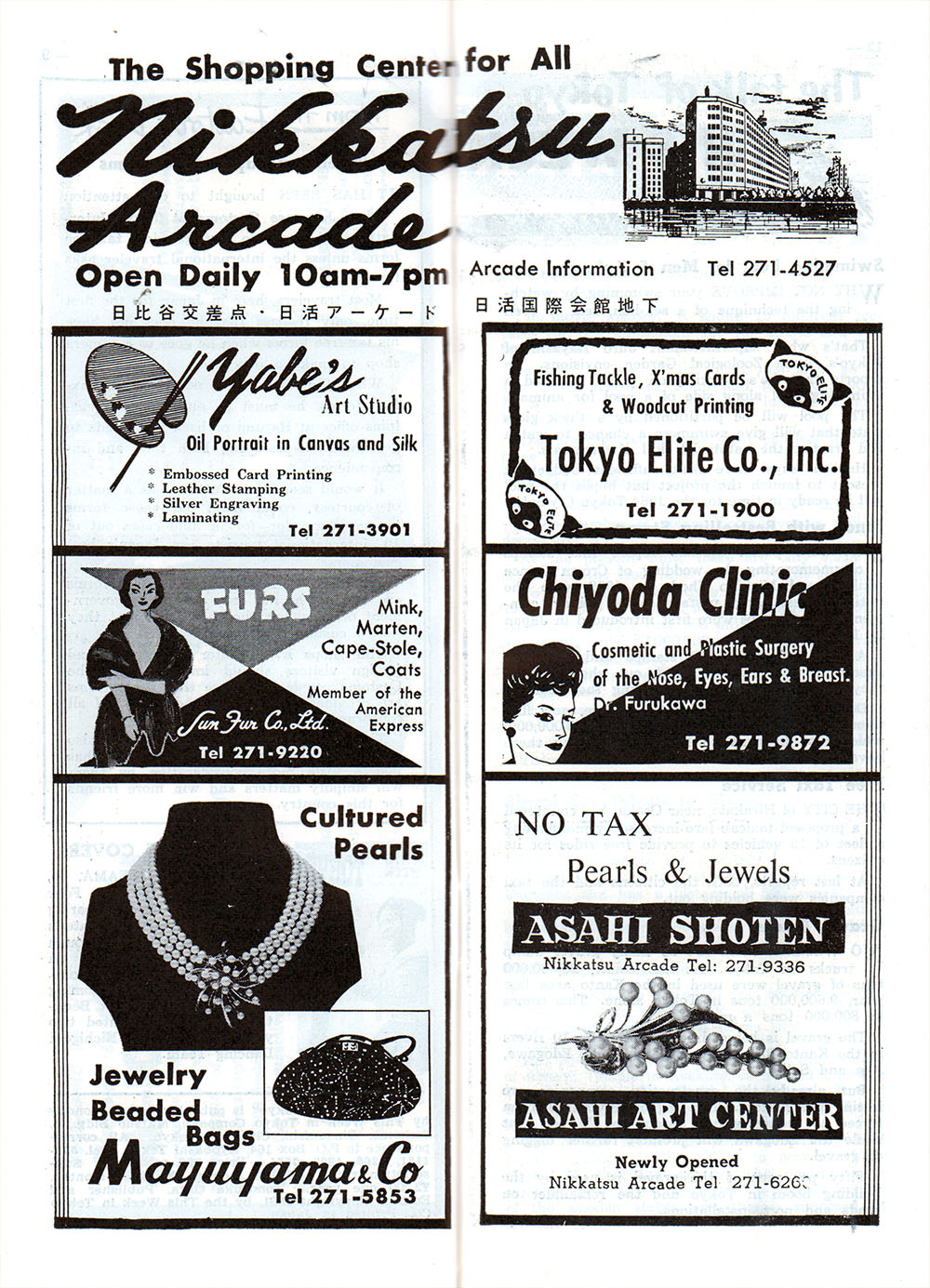 Check out the Nikkatsu Arcade for your jewelry beaded handbags, furs, pearls, and plastic surgery all in one convenient location!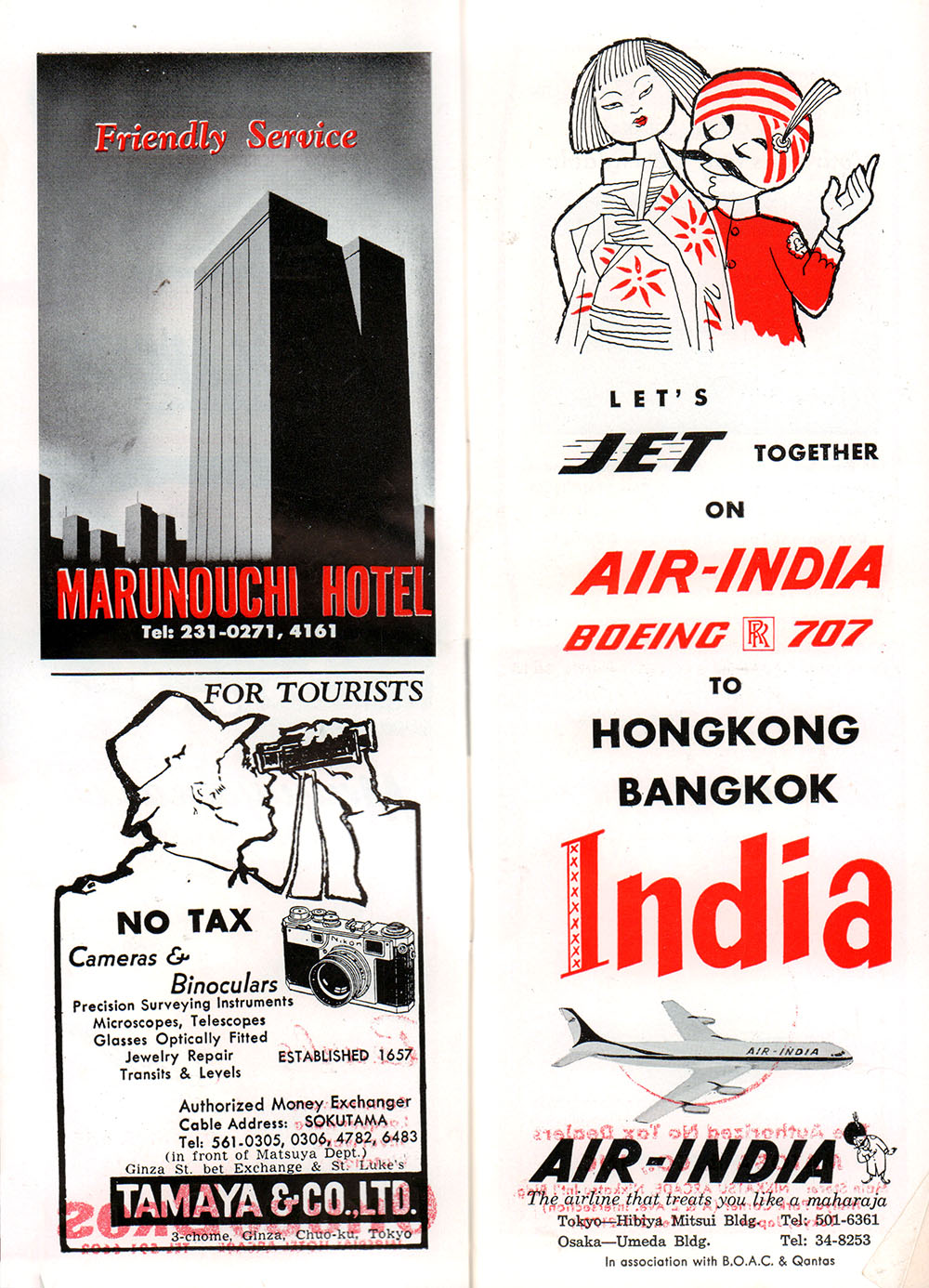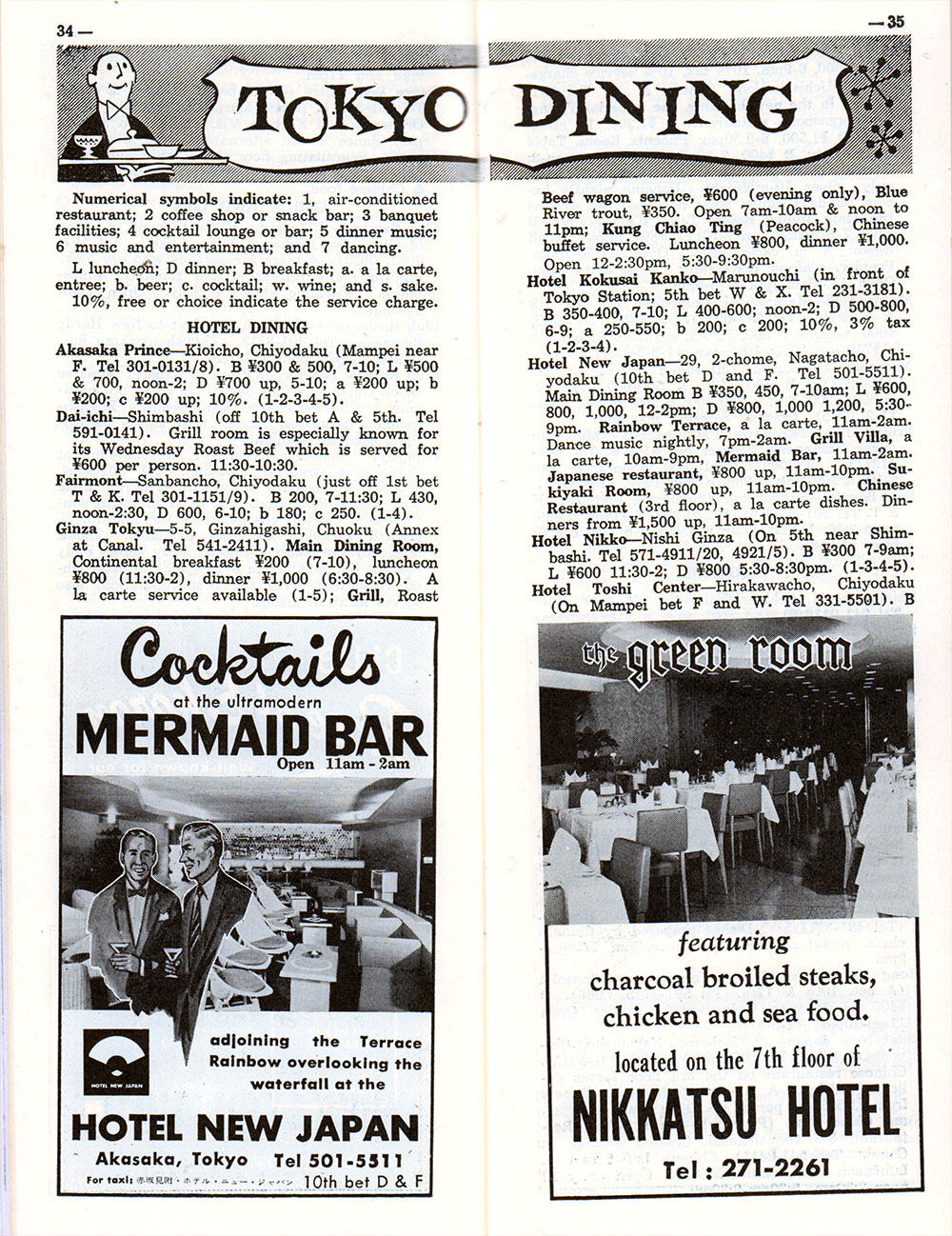 If you really want to live the dream, head over to the "ultramodern" Mermaid Bar for cocktails.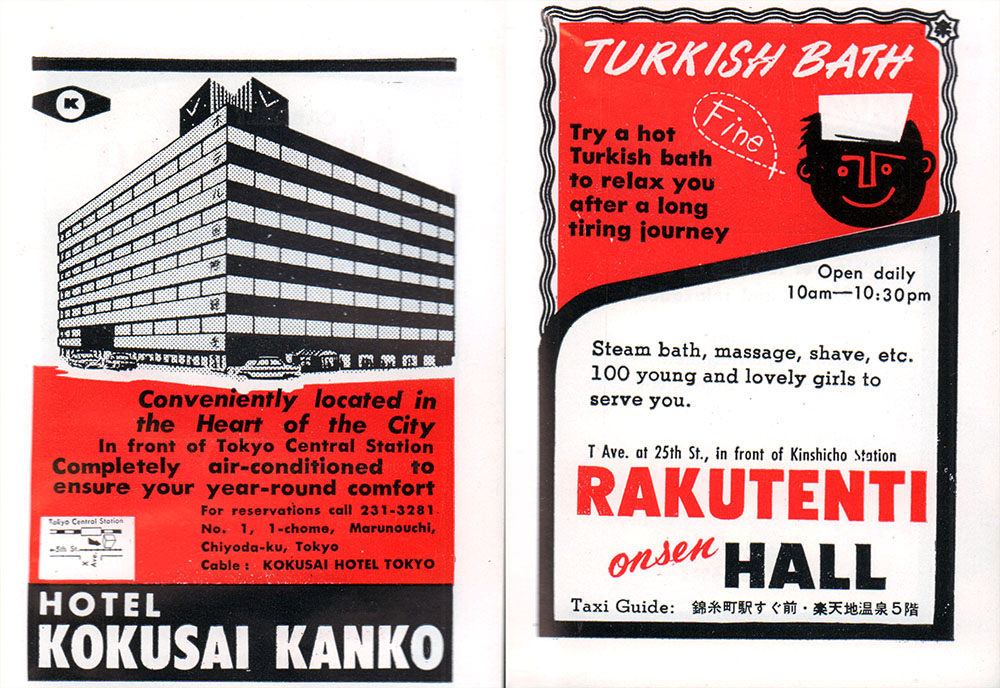 "Steam bath, massage, shave, etc. 100 YOUNG AND LOVELY GIRLS TO SERVE YOU."
This next article on the joys of having a Japanese maid is a must read: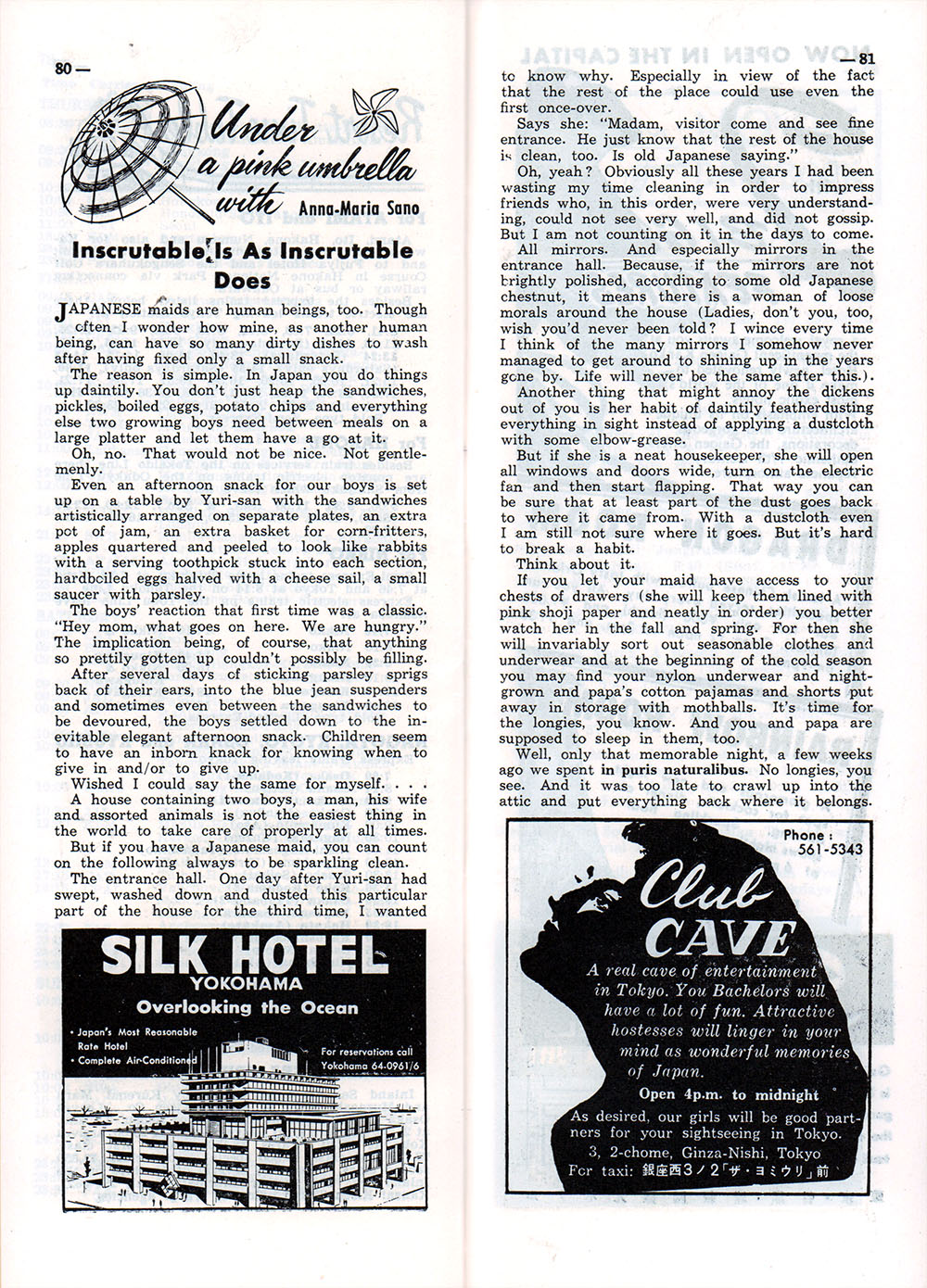 "Japanese maids are human beings, too.  Though often I wonder how mine, as another human being, can have so many dirty dishes to wash after having fixed only a small snack.  The reason is simple.  In Japan you do things daintily….. A house containing two boys, a man, his wife and assorted animals is not the easiest thing in the world to take care of properly at all times.  But if you have a Japanese maid, you can count on the following always to be sparkling clean…"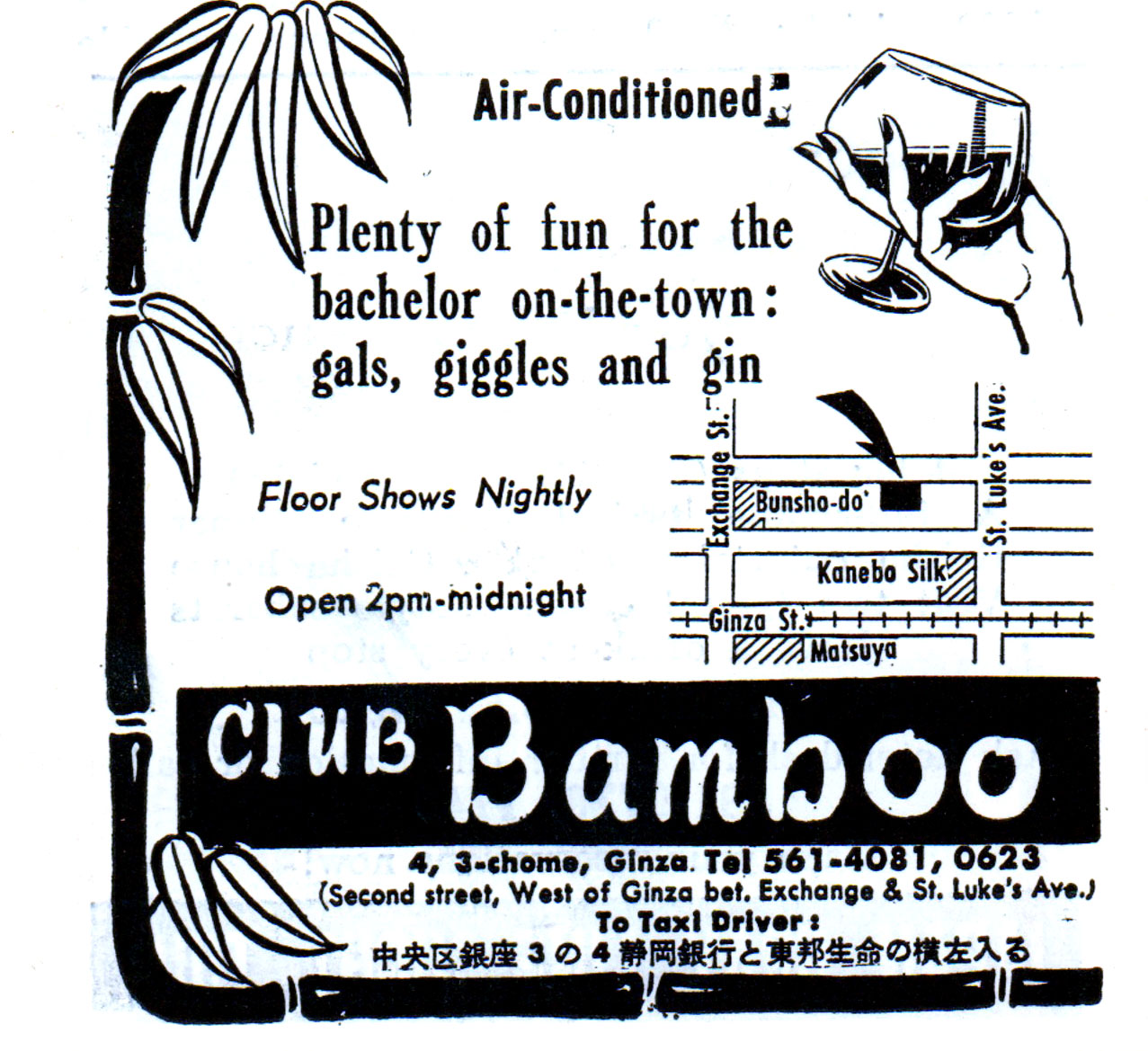 "Gals, giggles and gin" – Club Bamboo clearly delivers on all of man's wants and needs.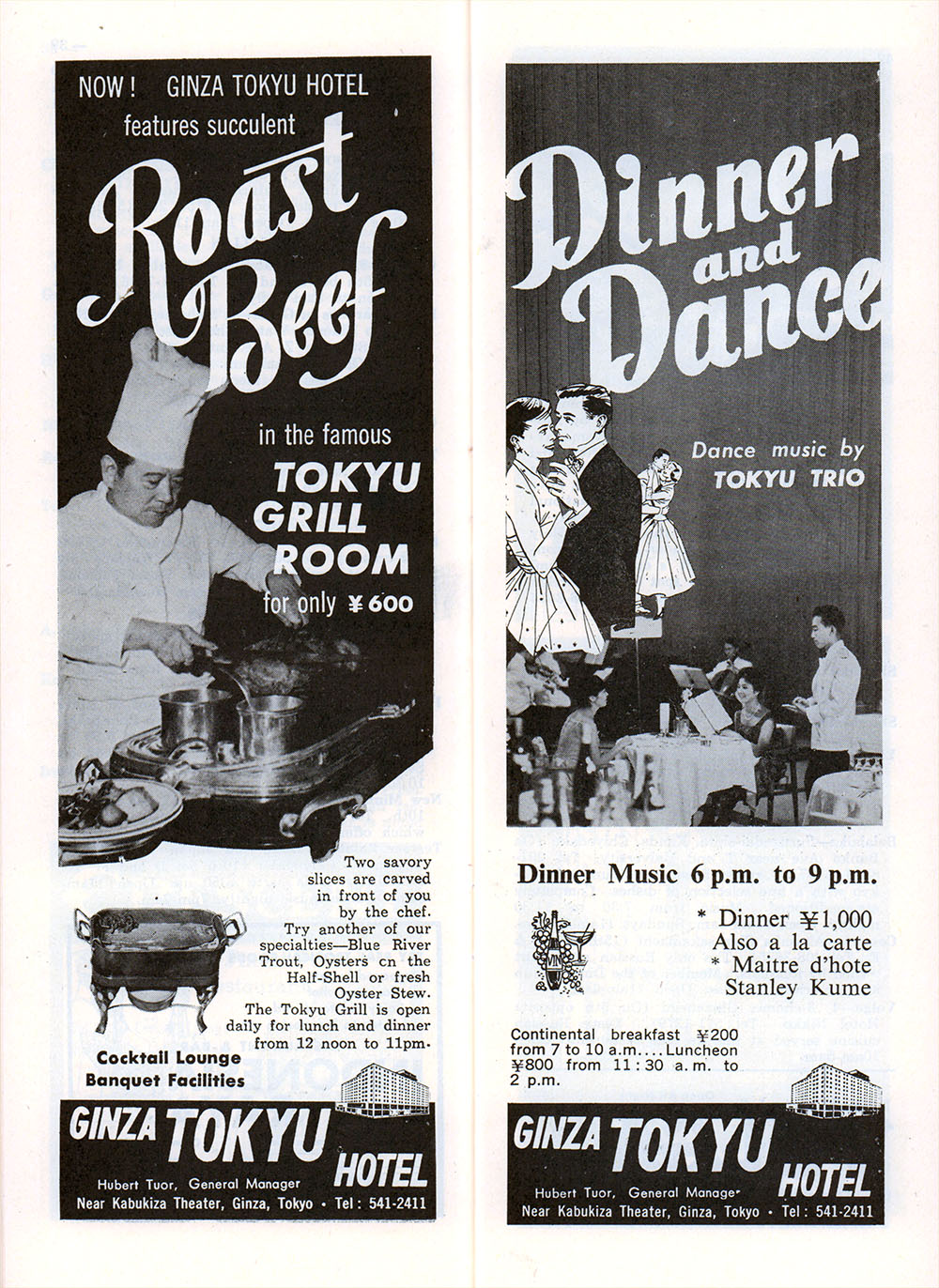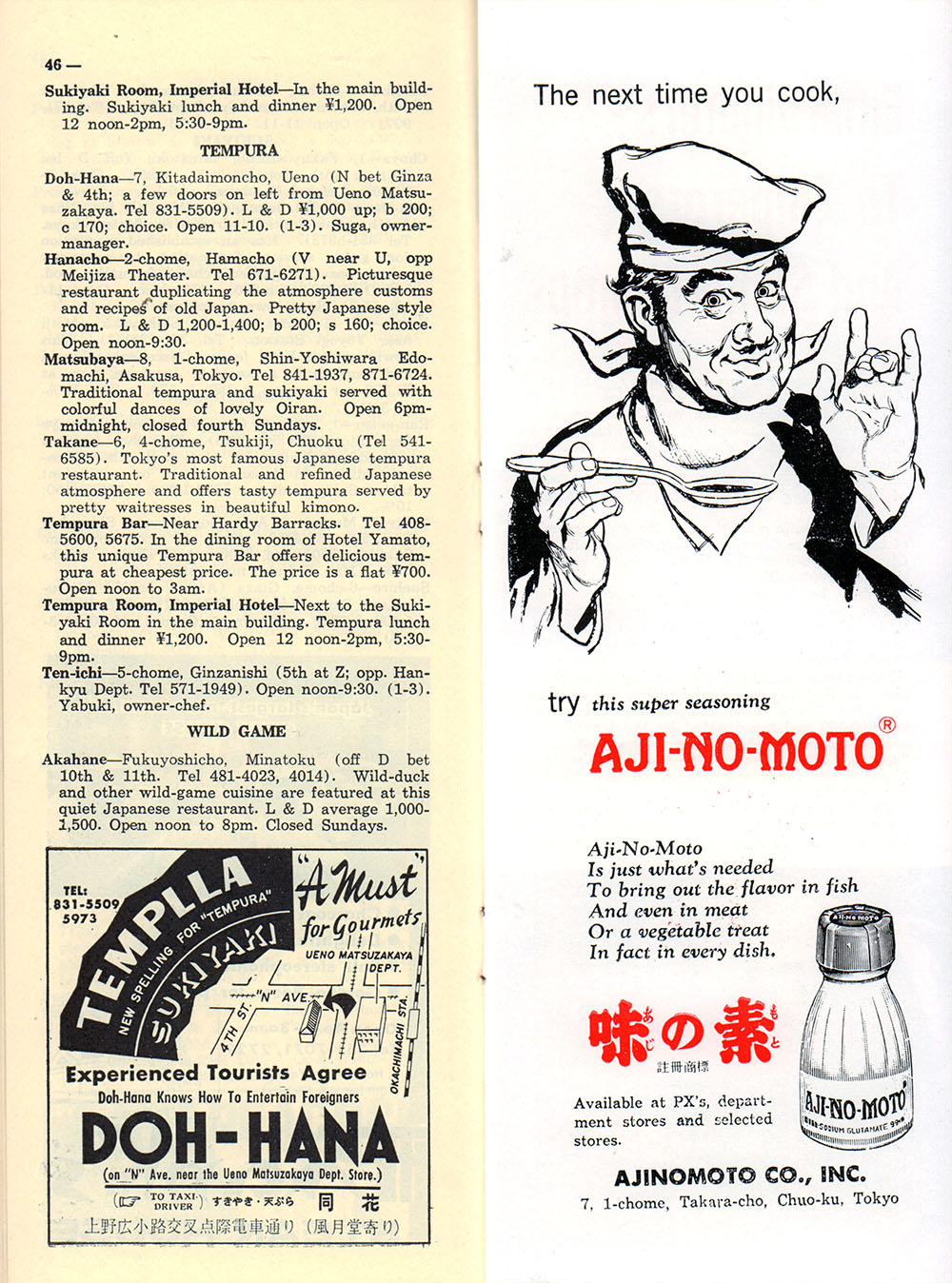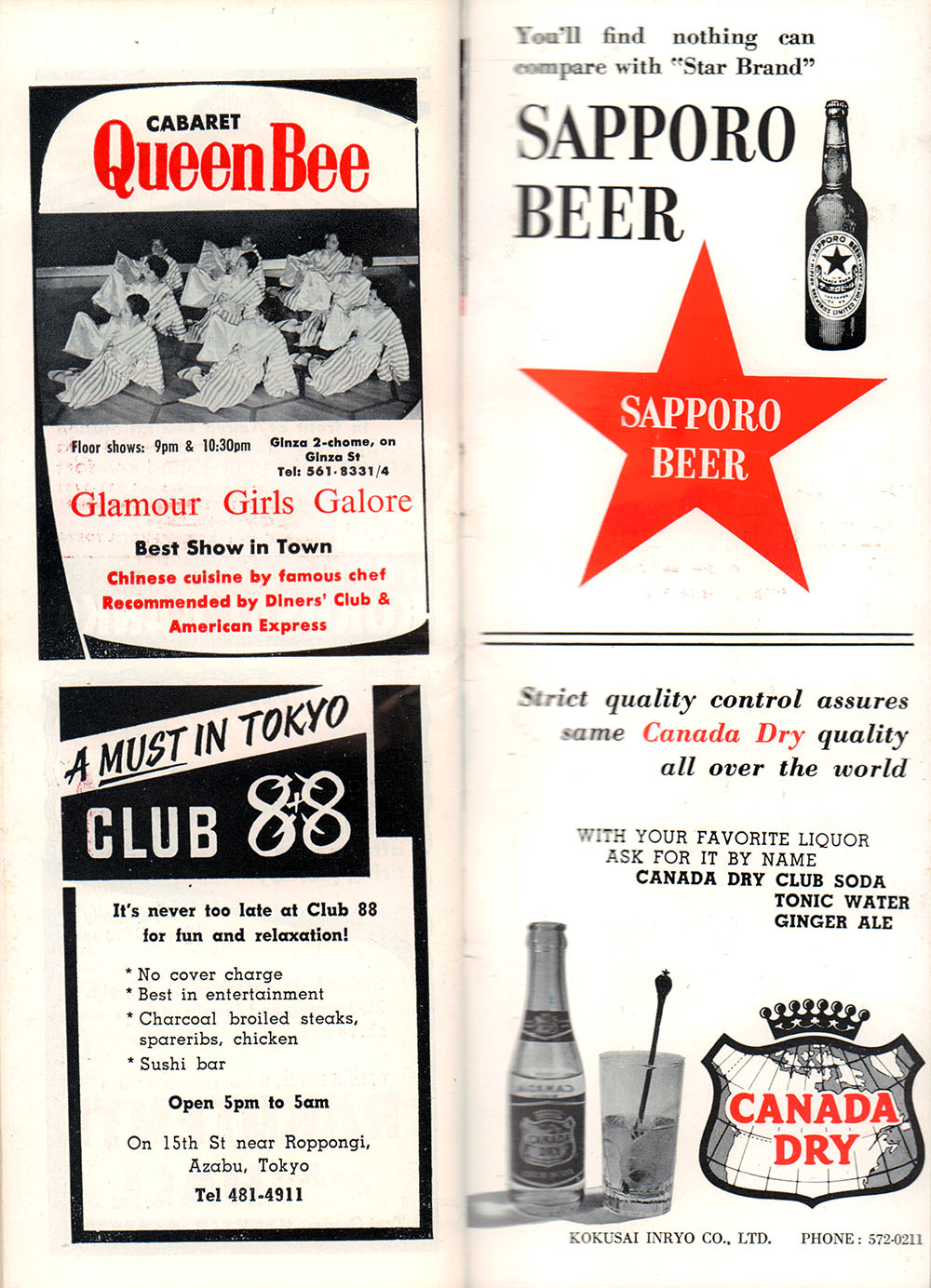 Enjoy it while it lasts.  By the 1980s, just twenty years later, the Japanese economy would be booming, and you couldn't afford so much as an egg roll.