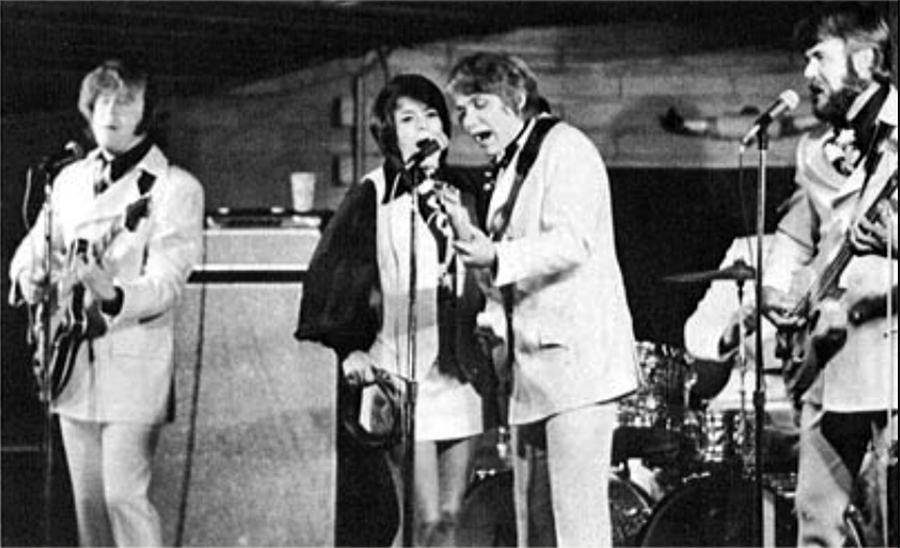 What's the name of this group?  I don't know, but they were on stage in Tempe, Arizona in 1970.  Here is a stack of found photographs of forgotten bands and school and amateur musical acts from around the early seventies.  Get ready for the motherload of matching polyester costumes; enjoy!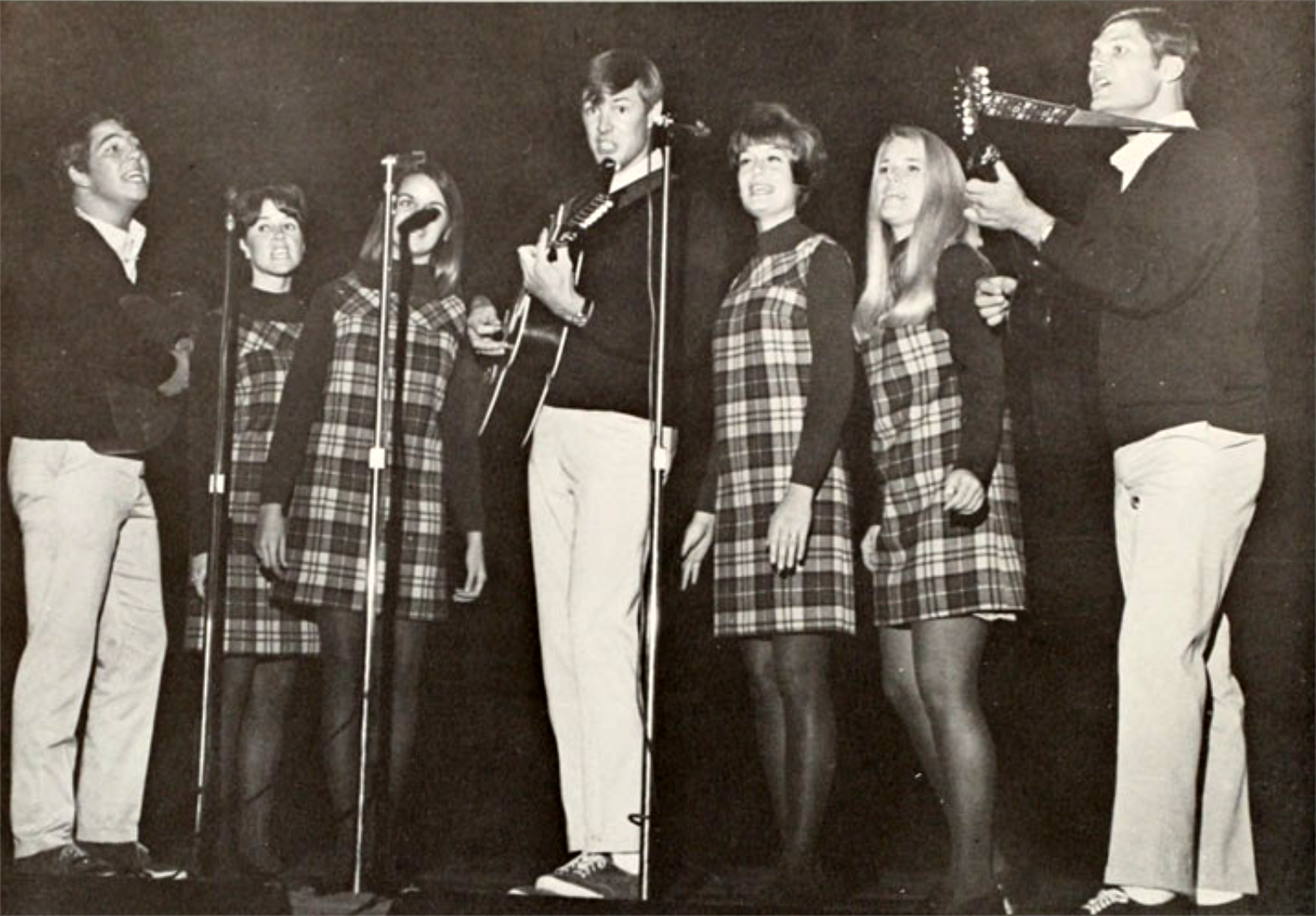 A group called "Simple Majority", Long Beach, CA 1969
Note that these bands are all extremely amateur; for bands that at least gave it a go and had some promotional material printed, check out: Forgotten Groups of the 1970s
Also see: Mixed-Gender Groups from the 1960s-1980s You Probably Never Heard Of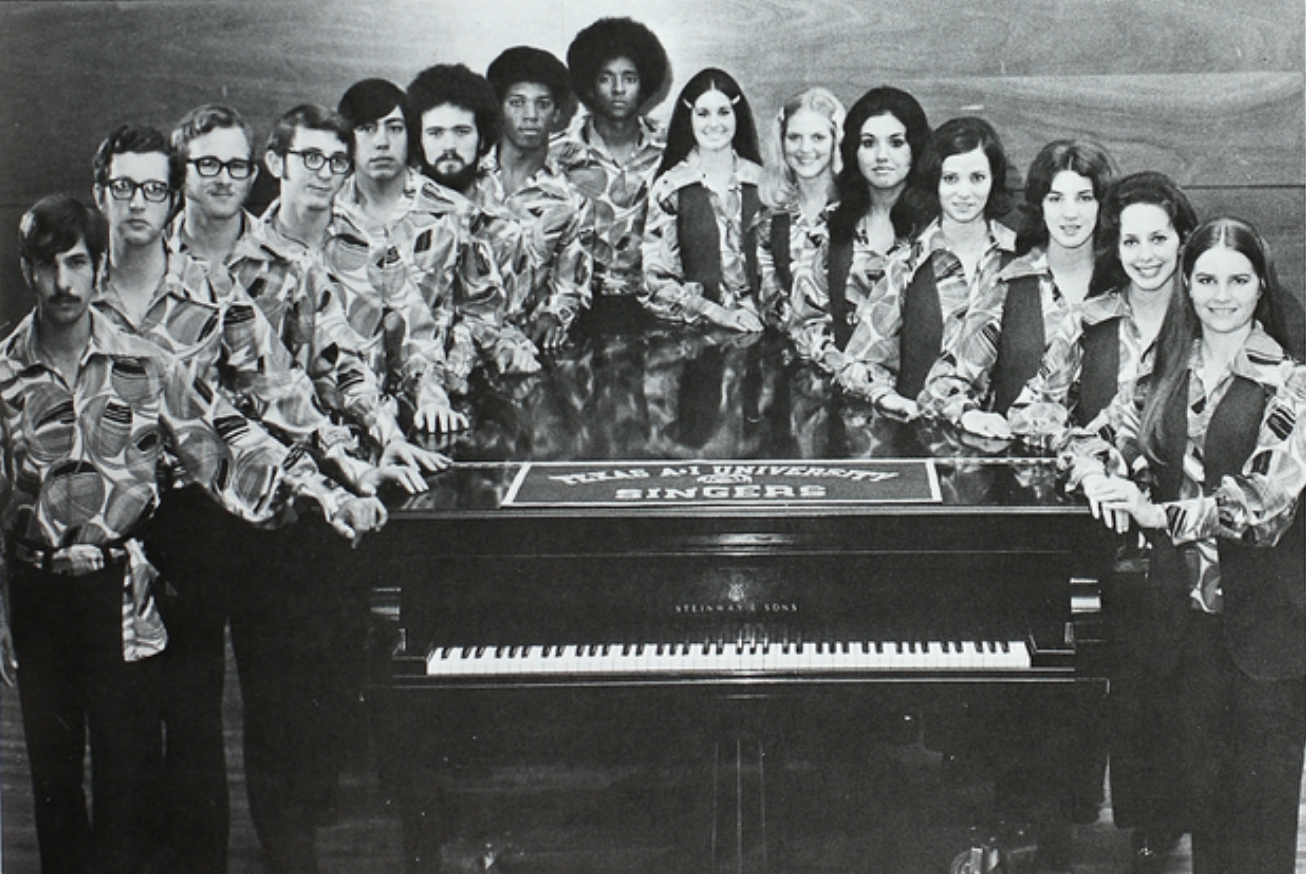 The "Texas A&M University Singers" 1972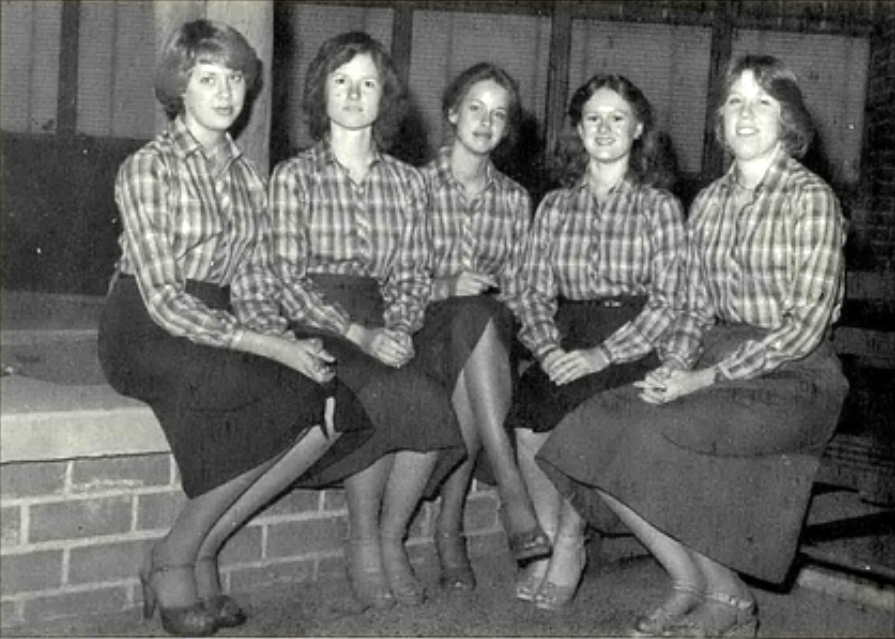 A Christian group called "Servant", 1979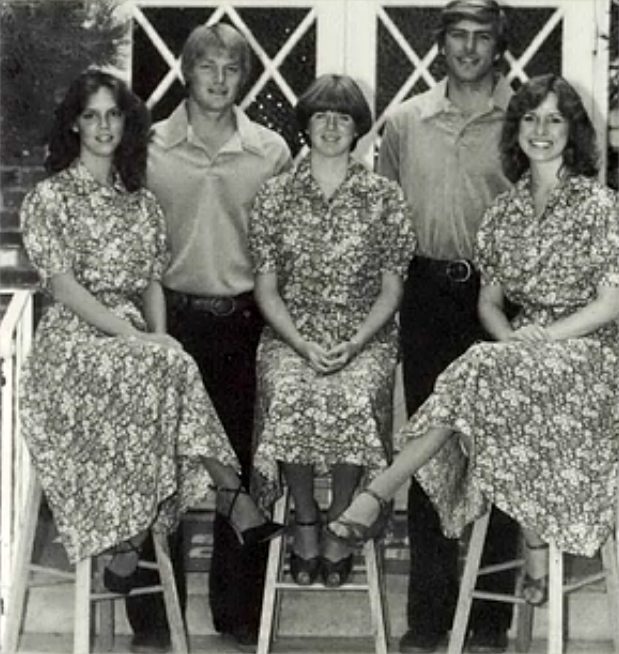 Another religious group from '79.  These types of groups were plentiful back then – with tacky matching garb and cheesy smiles, they delivered "The Good Word" through music in the seventies.  "Jesus Freaks" lapped it up and begged for more.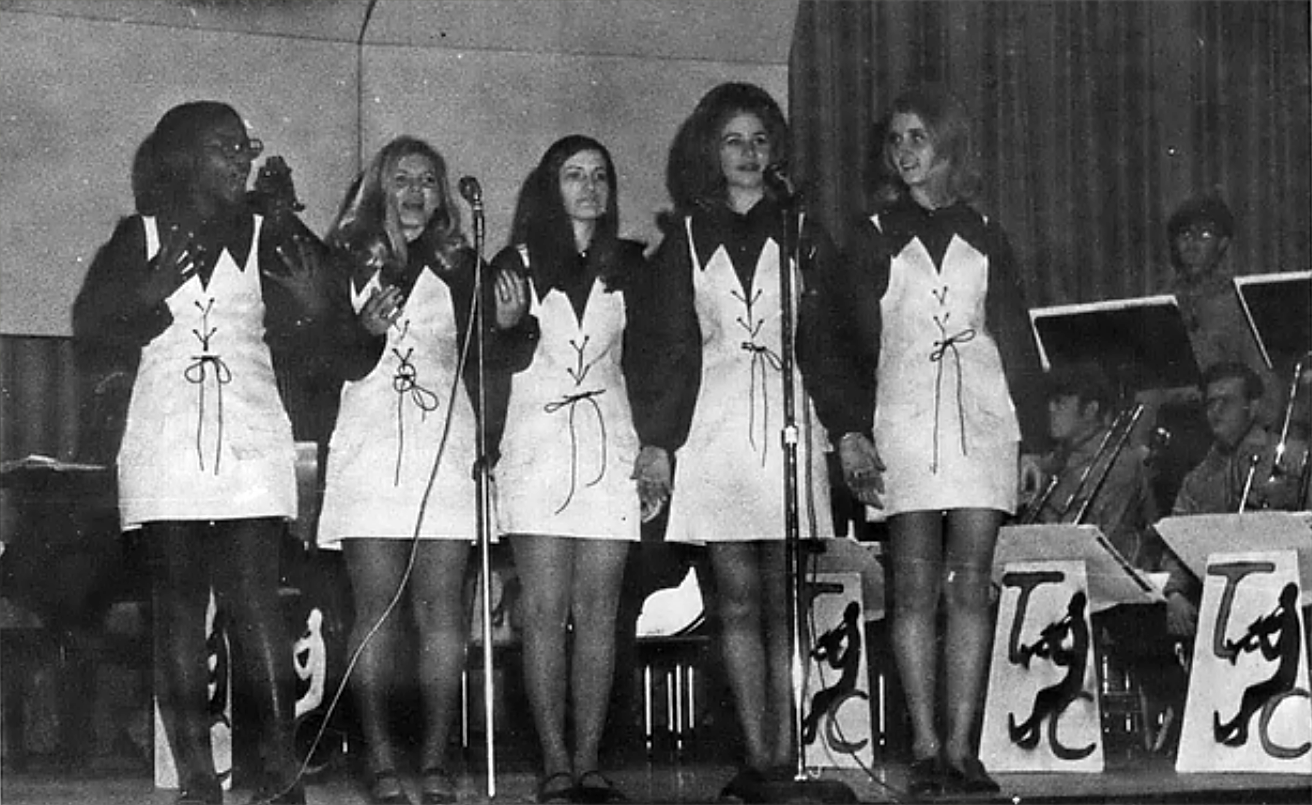 Singers with backup brass in Texarkana, TX
If only these pictures came with sound… I picture these gals singing the world's cringiest version of "25 or 6 to 4".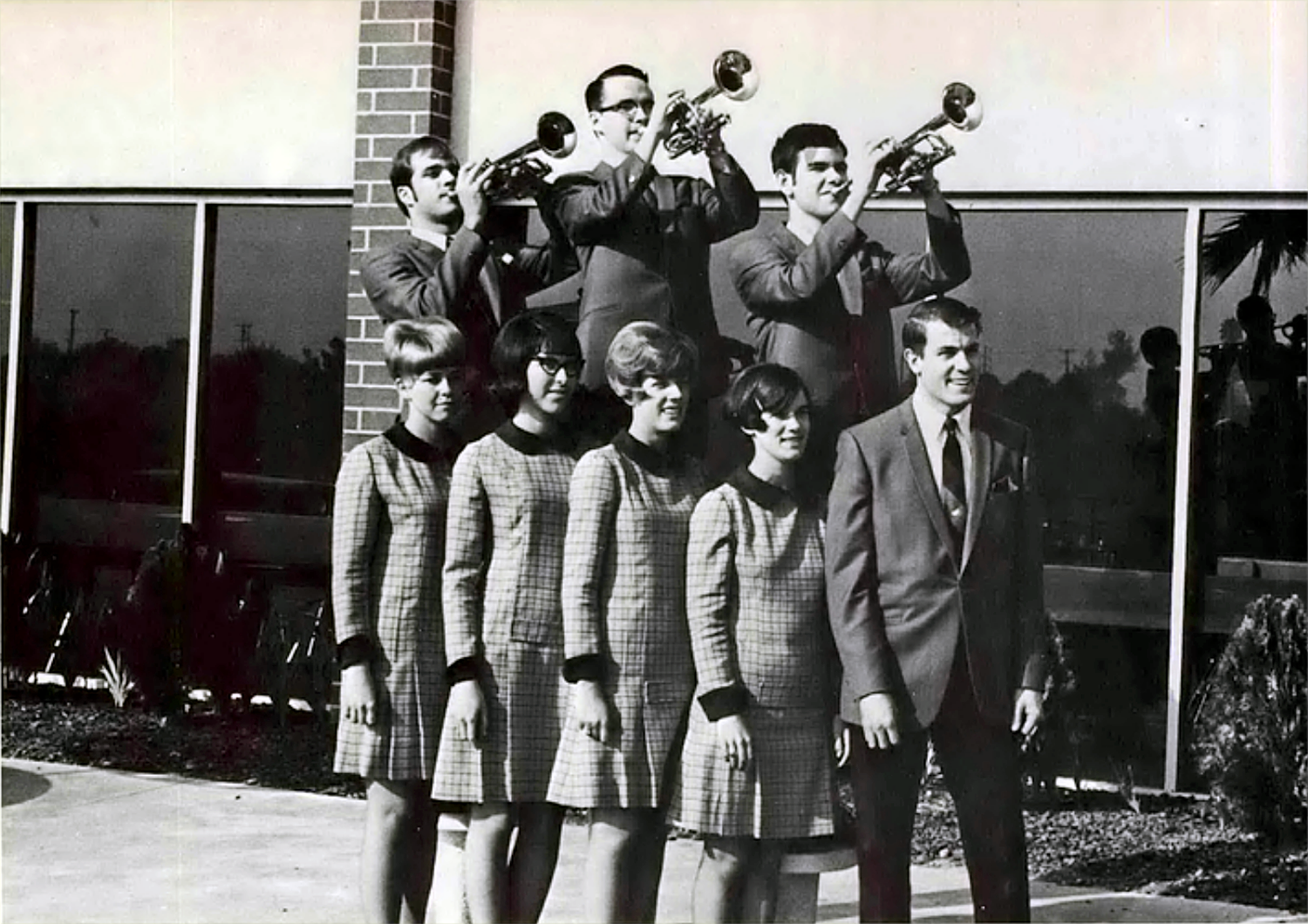 A nameless gospel act from La Mirada, CA 1969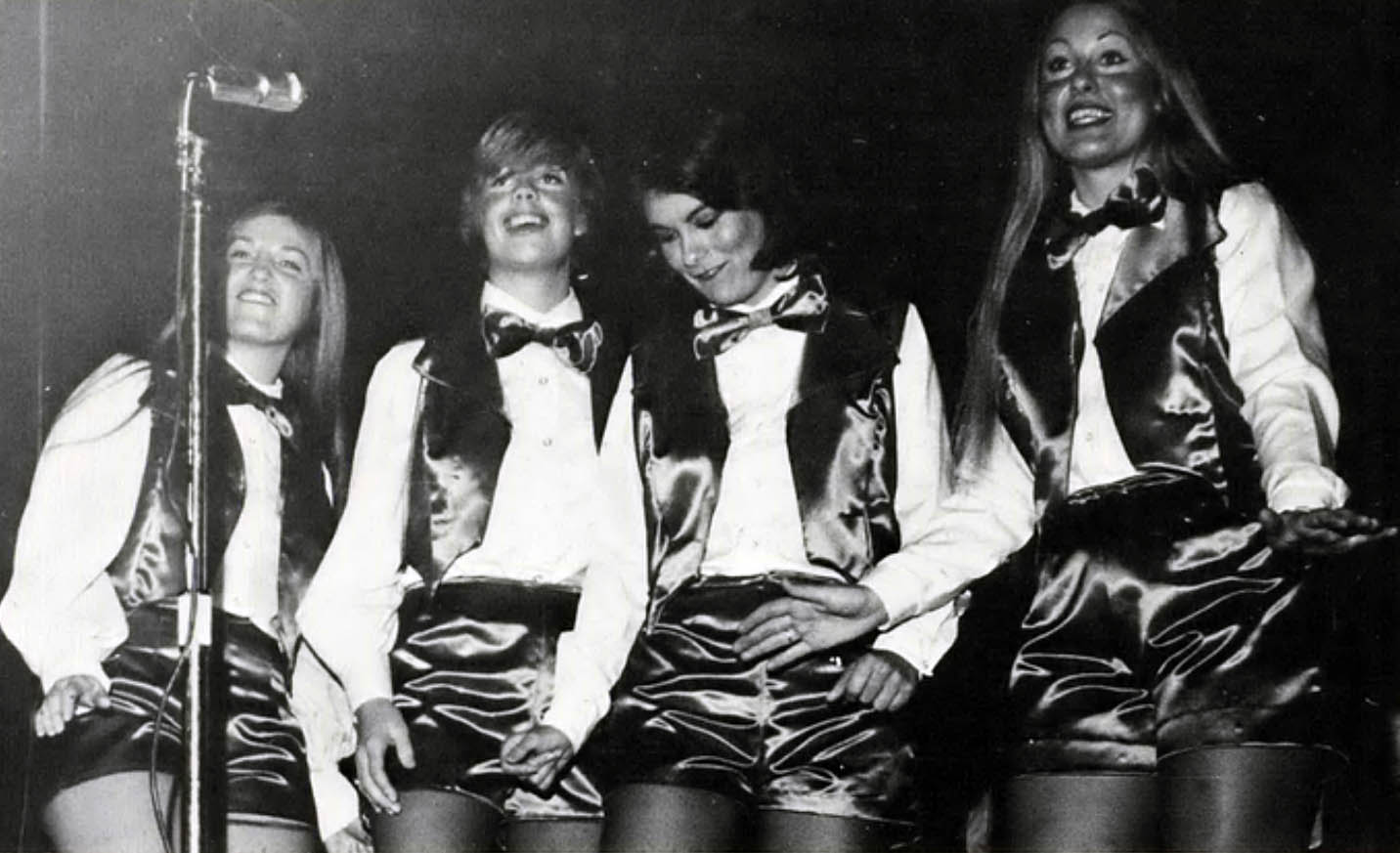 Denton, TX 1975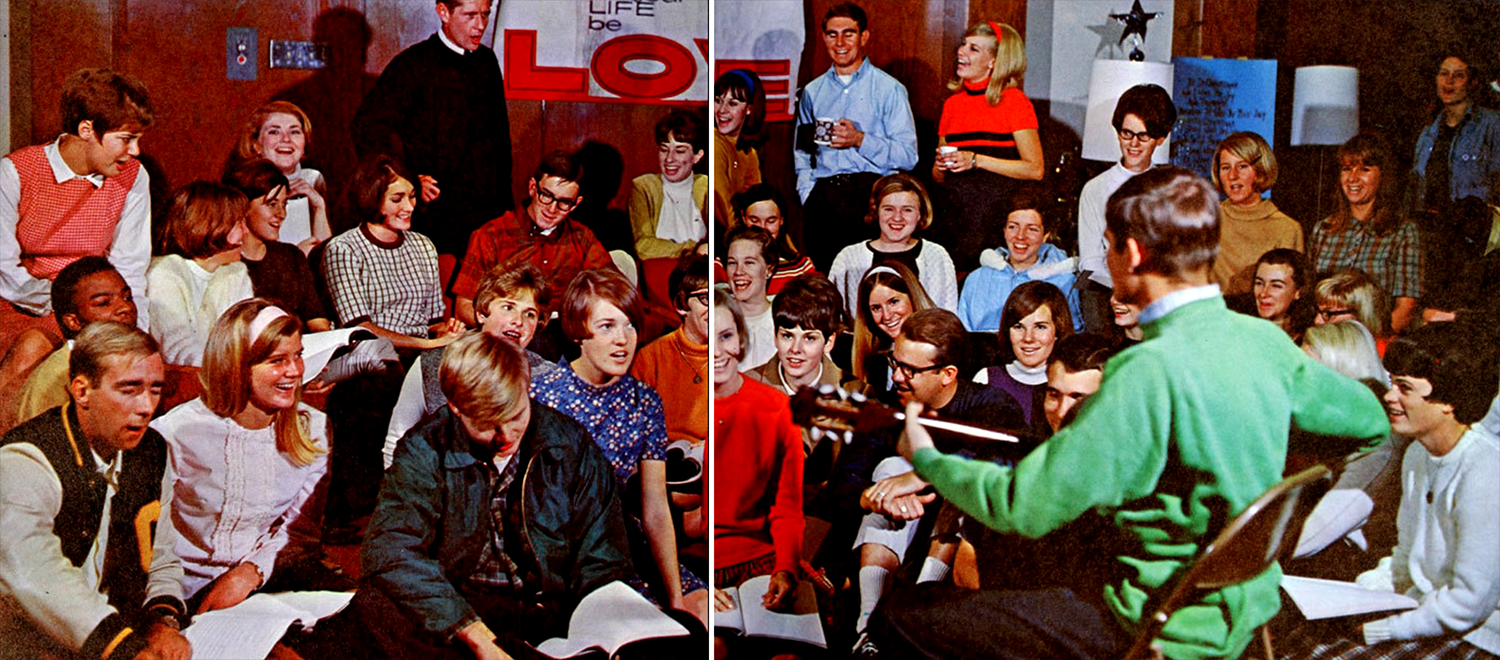 Santa Barbara, CA 1968
I can't help but be reminded of that famous scene in Animal House where Belushi takes the folk singer's guitar and bashes it to bits.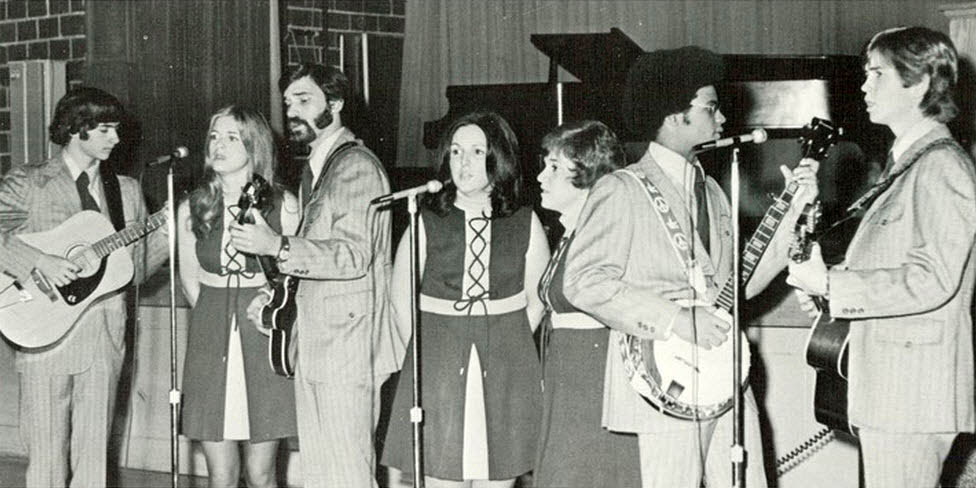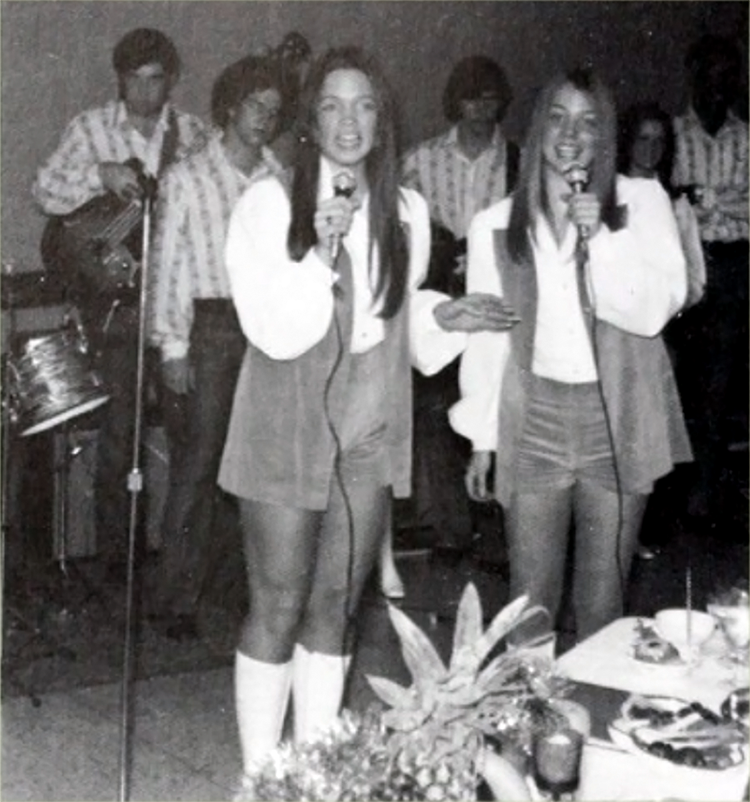 Tyler, TX 1972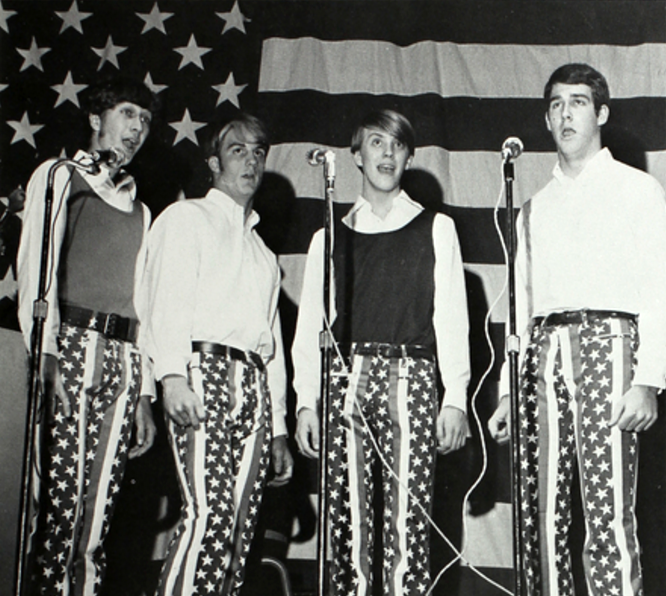 I love these star spangled trousers.  'Merica!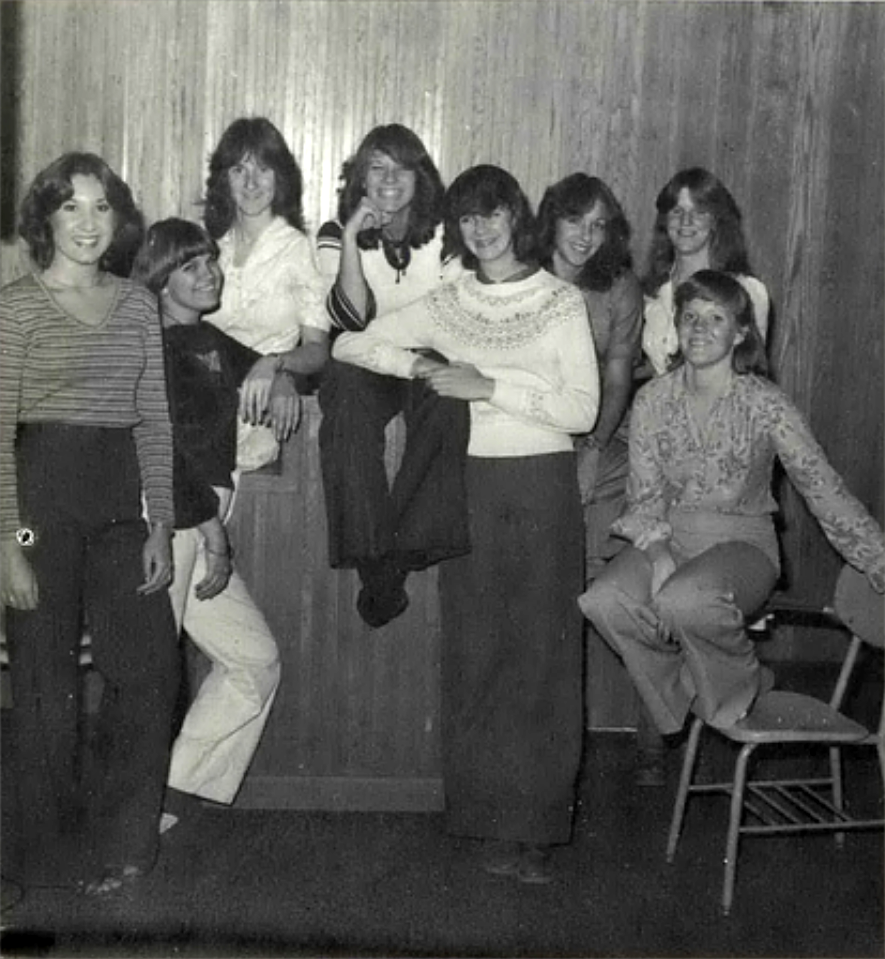 "The New Creatures", La Mirada, CA 1979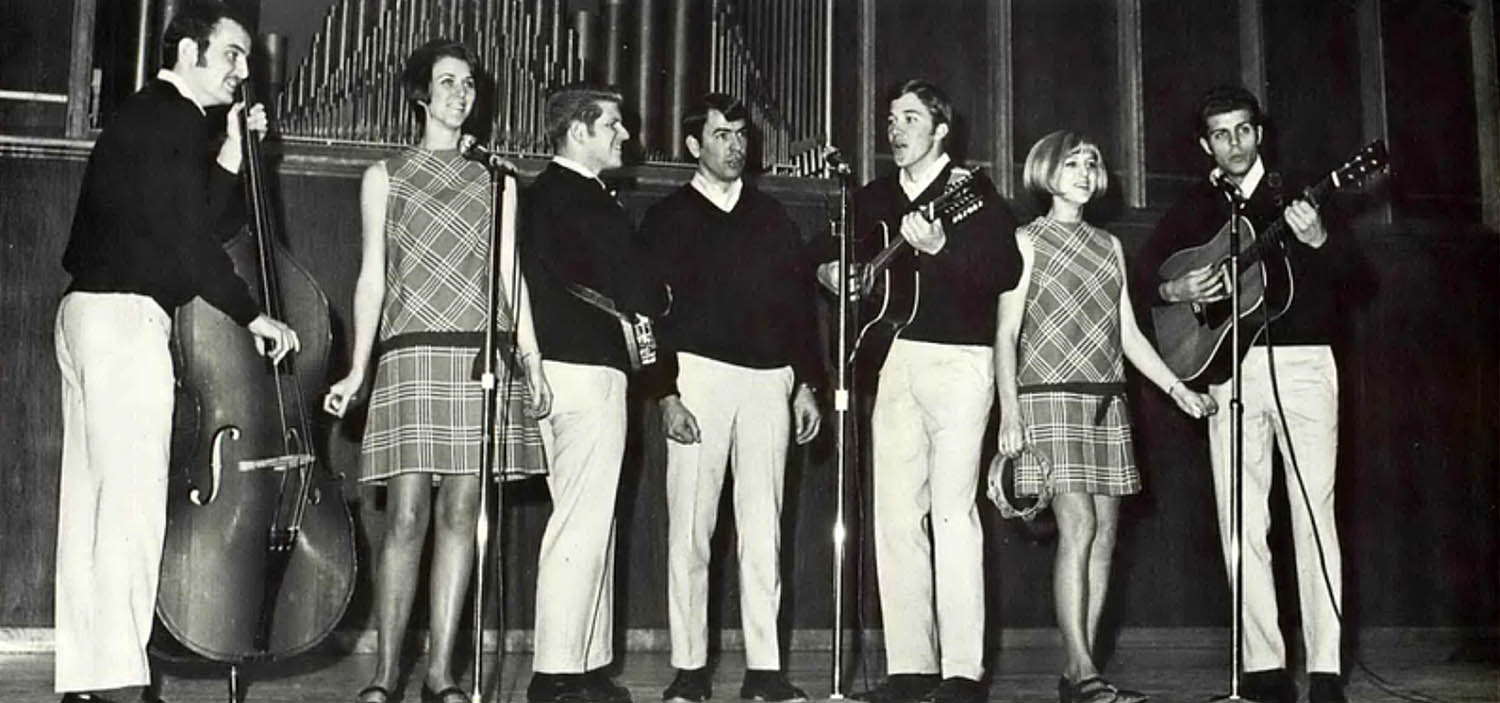 "The Collegians" 1969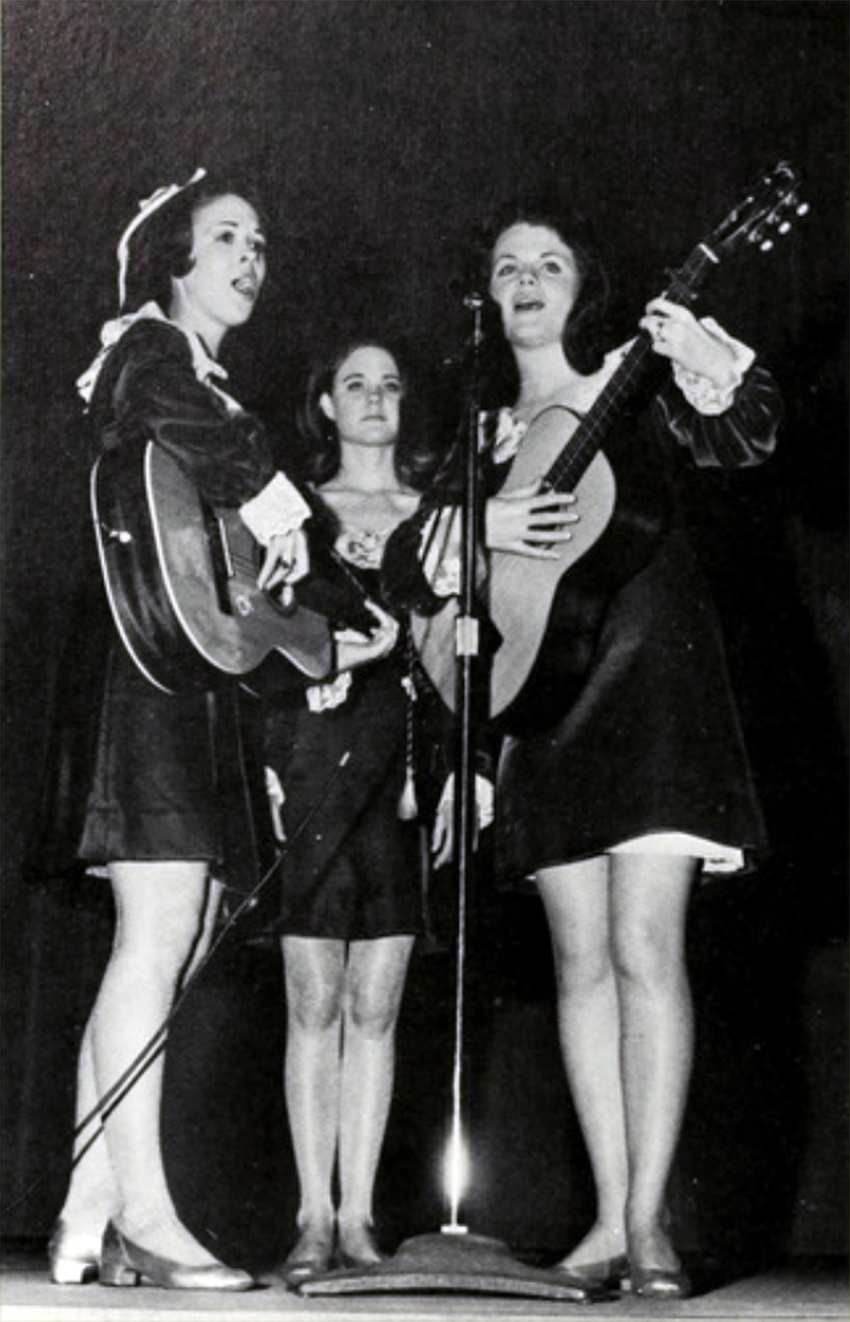 "The Pebbles" – Tyler, TX 1969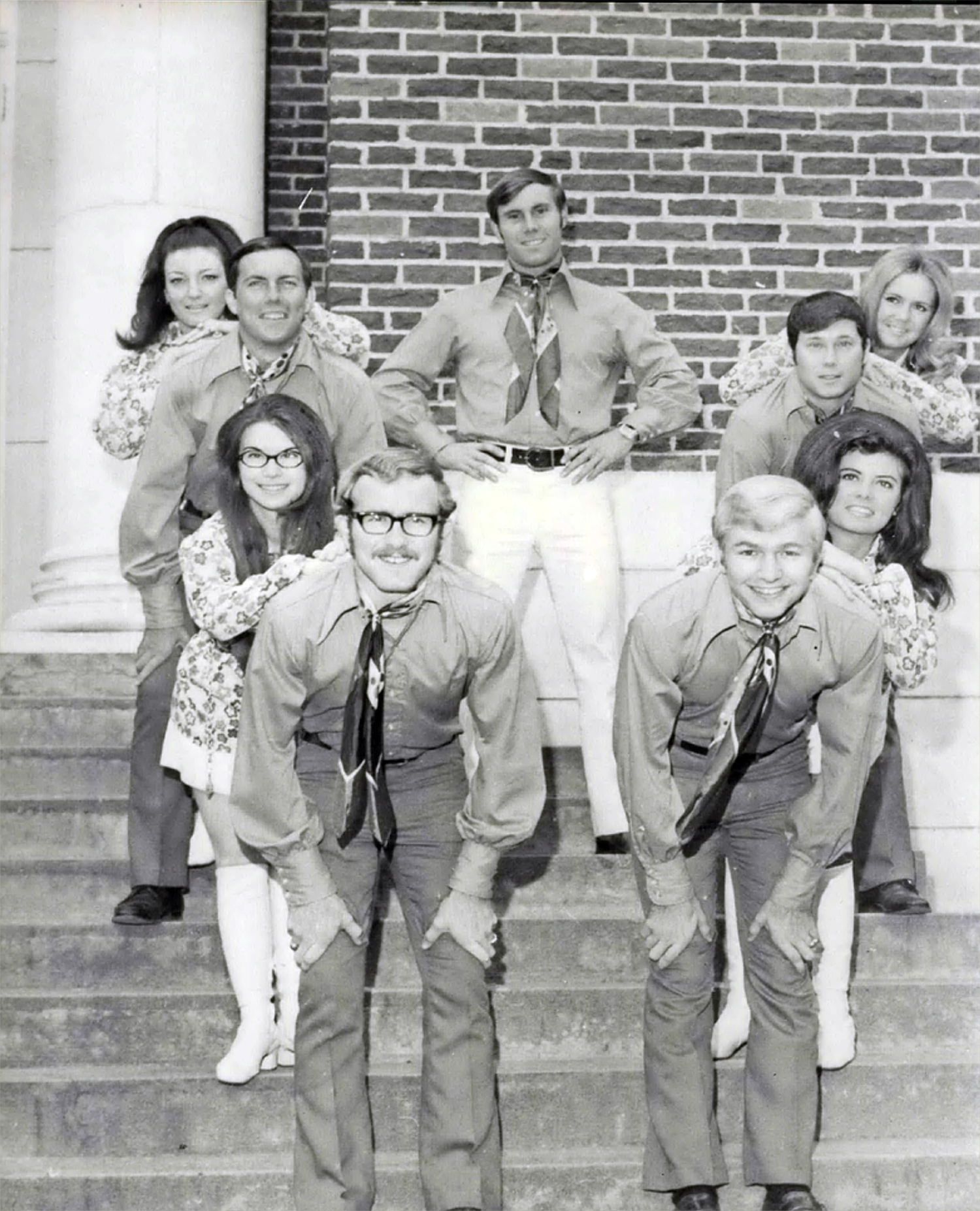 The Troubadours from Stephenville, TX 1971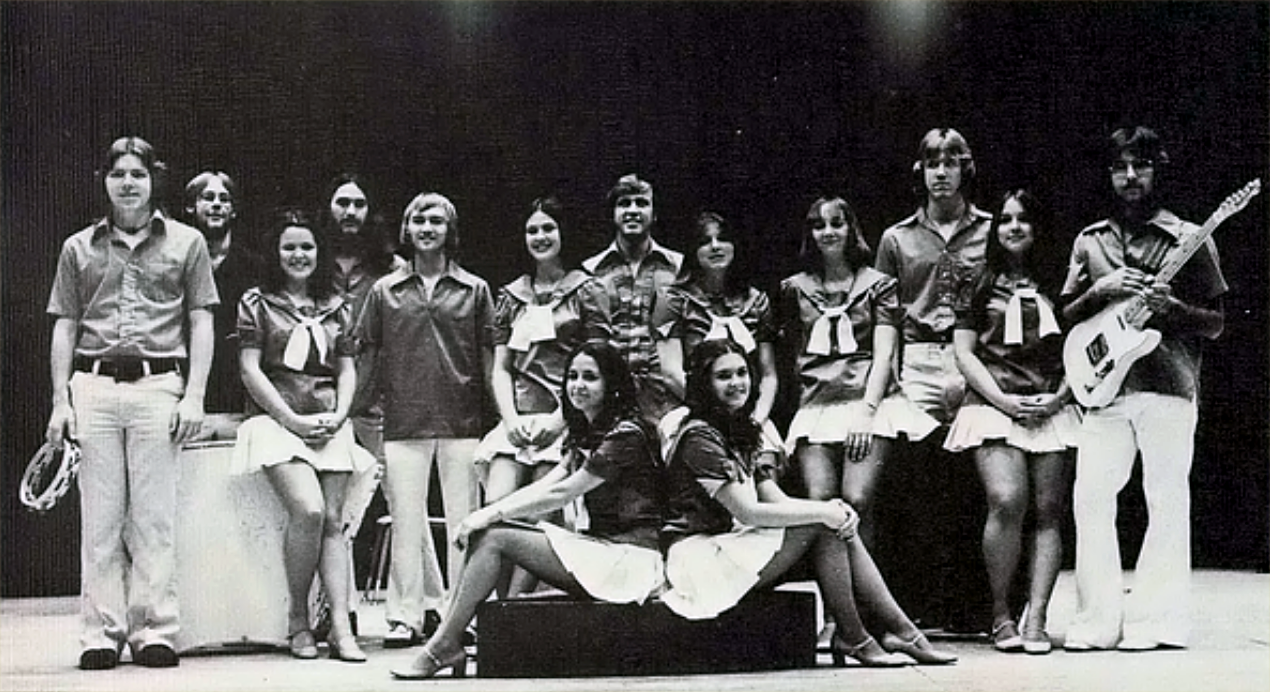 "The Voyagers", Denison, TX 1975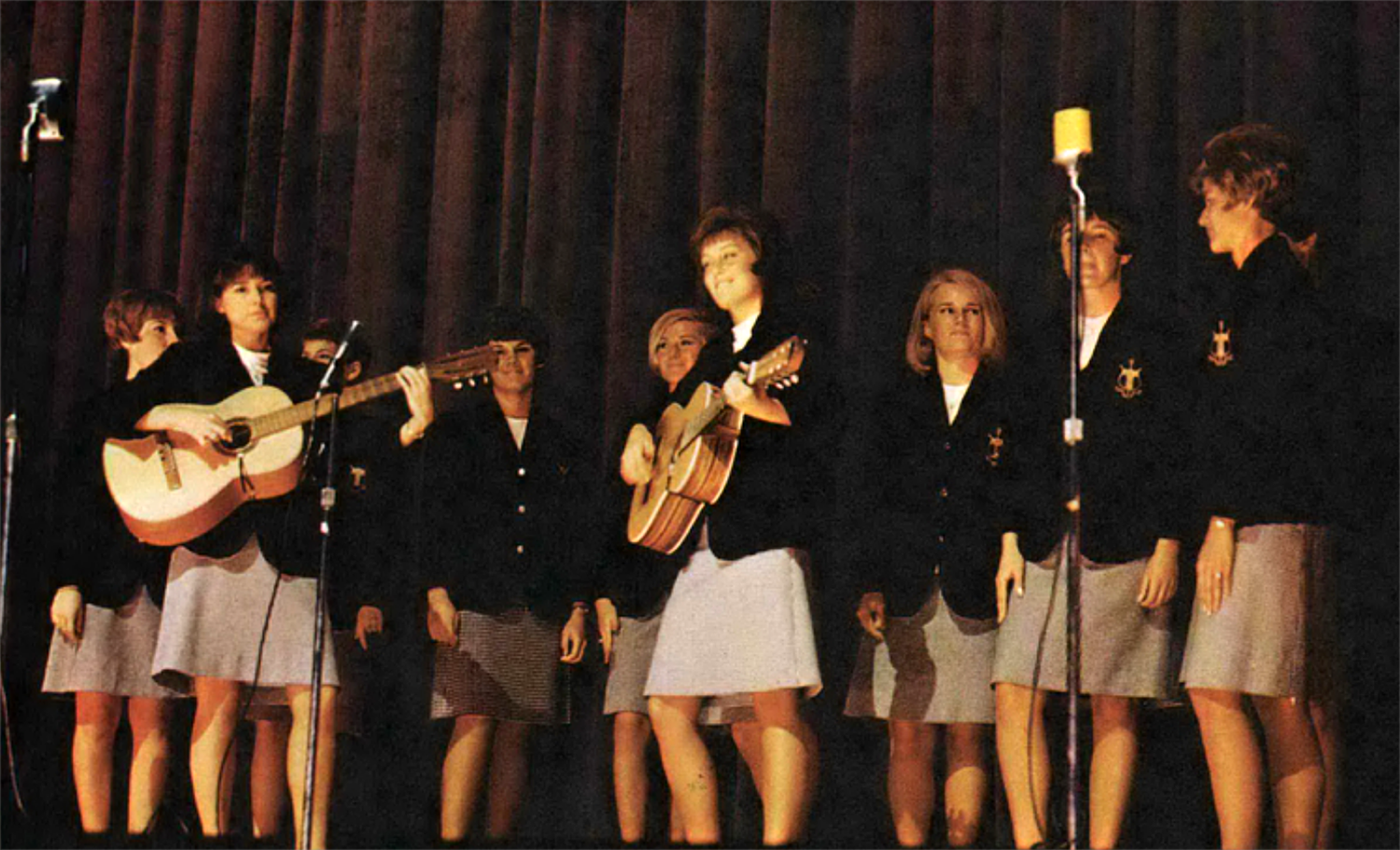 "The Gentle Folk", Long Beach, CA 1967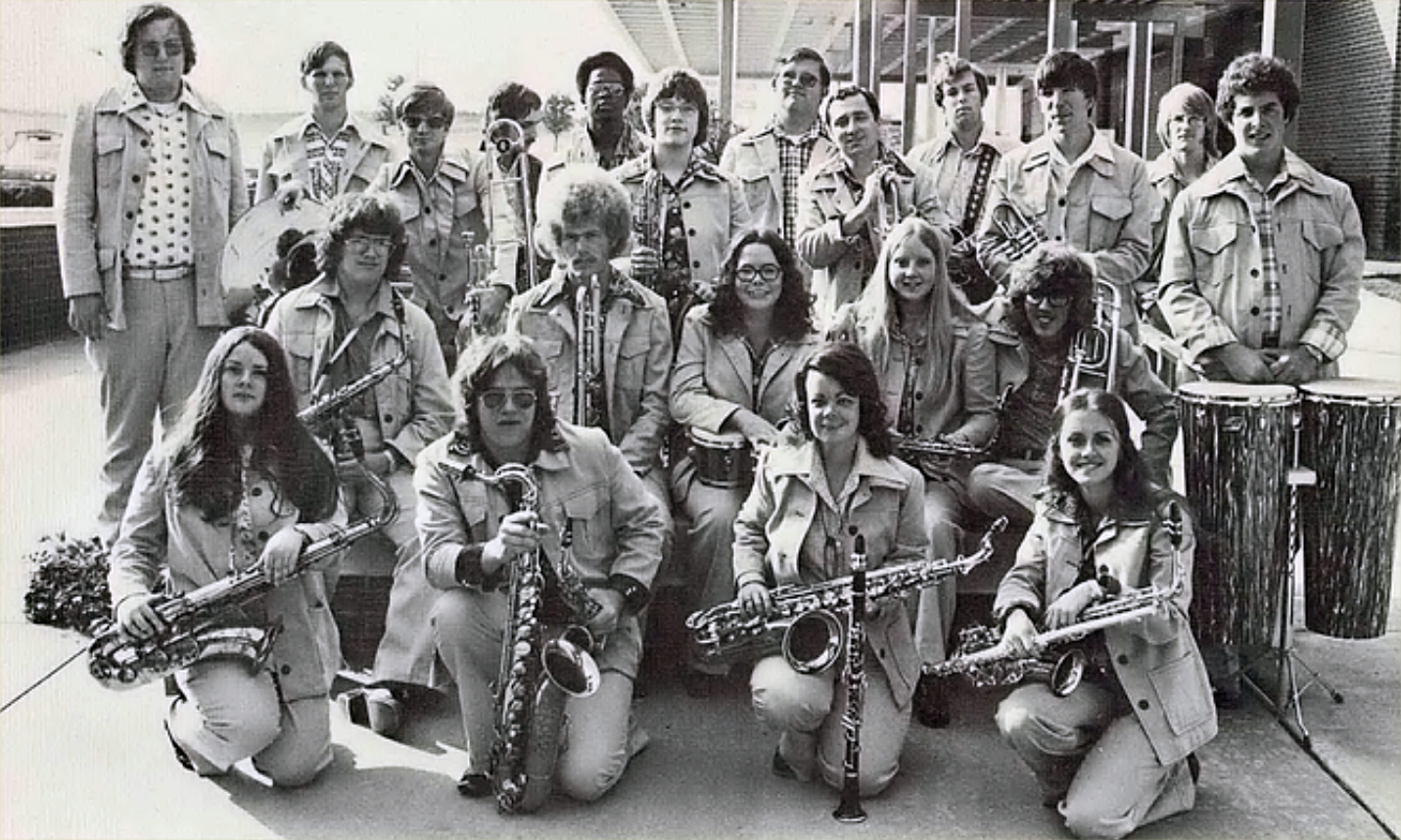 Decked out in matching denim leisure suits, this band is bigger than Earth, Wind & Fire.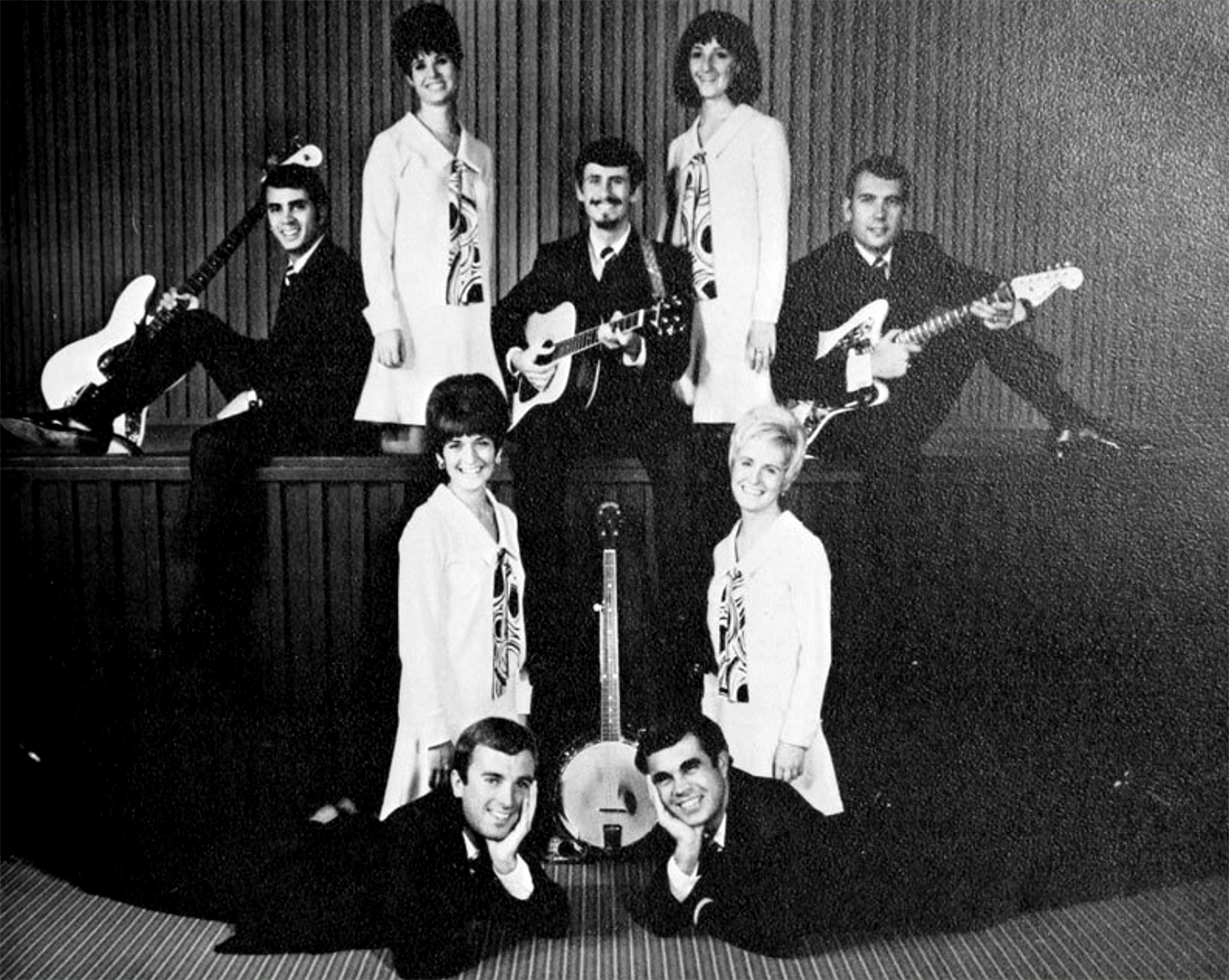 "The New Folk", Whittier, CA 1969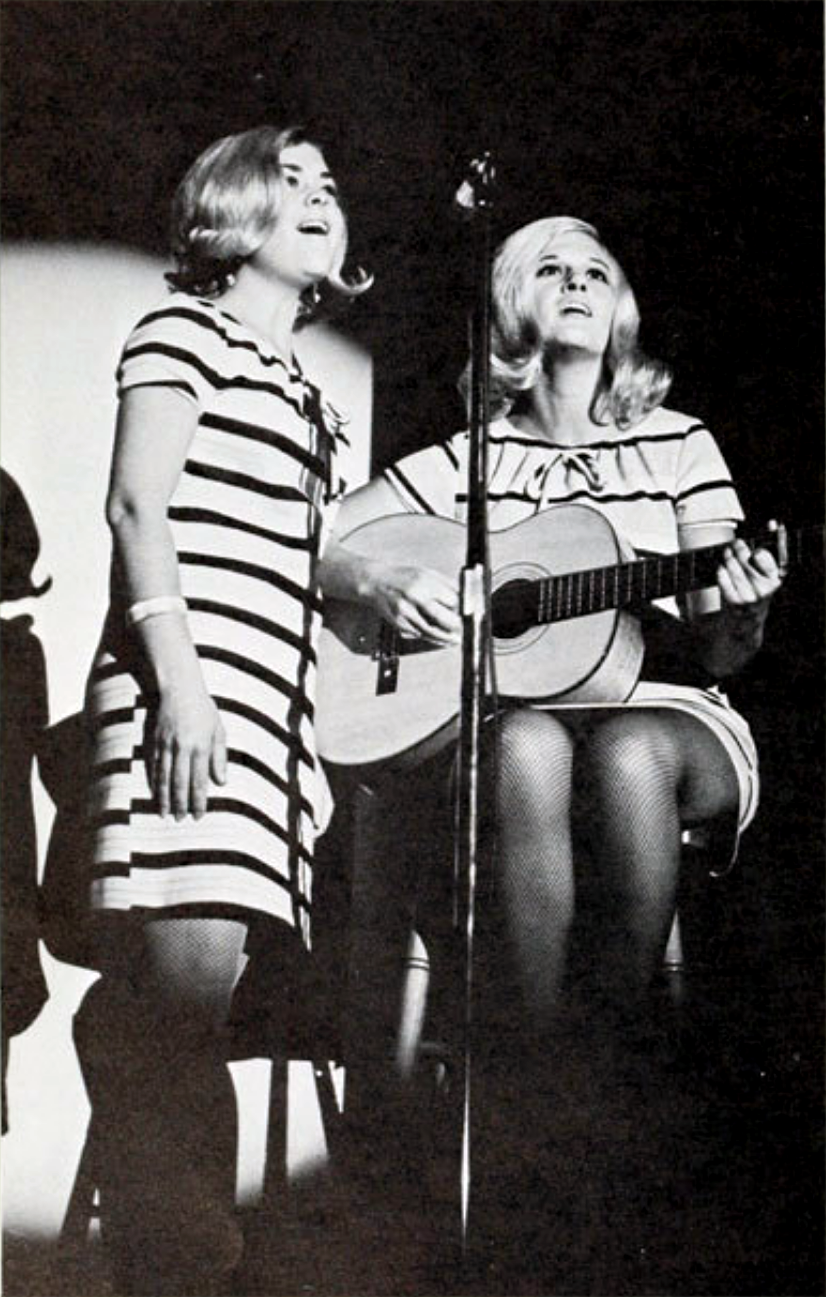 Amateur night, Santa Barbara, CA 1968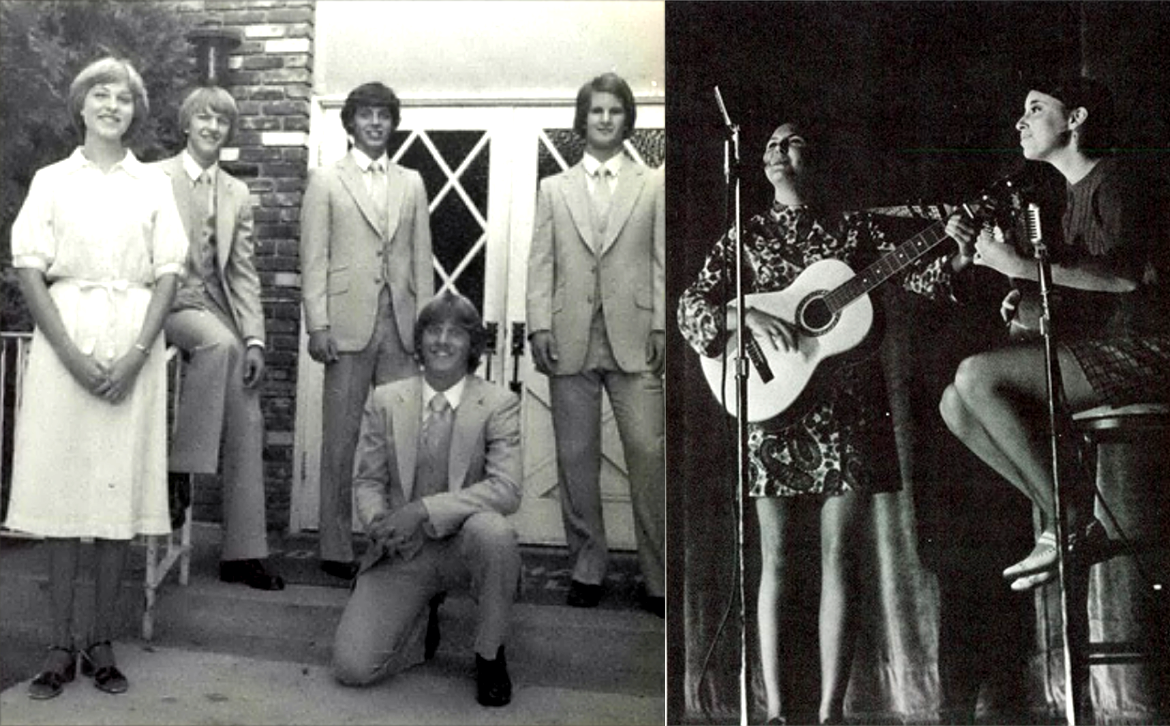 (L) A gospel group called "The Fishermen" from 1979, (R) One among seemingly millions of folk duets in the late sixties/early seventies.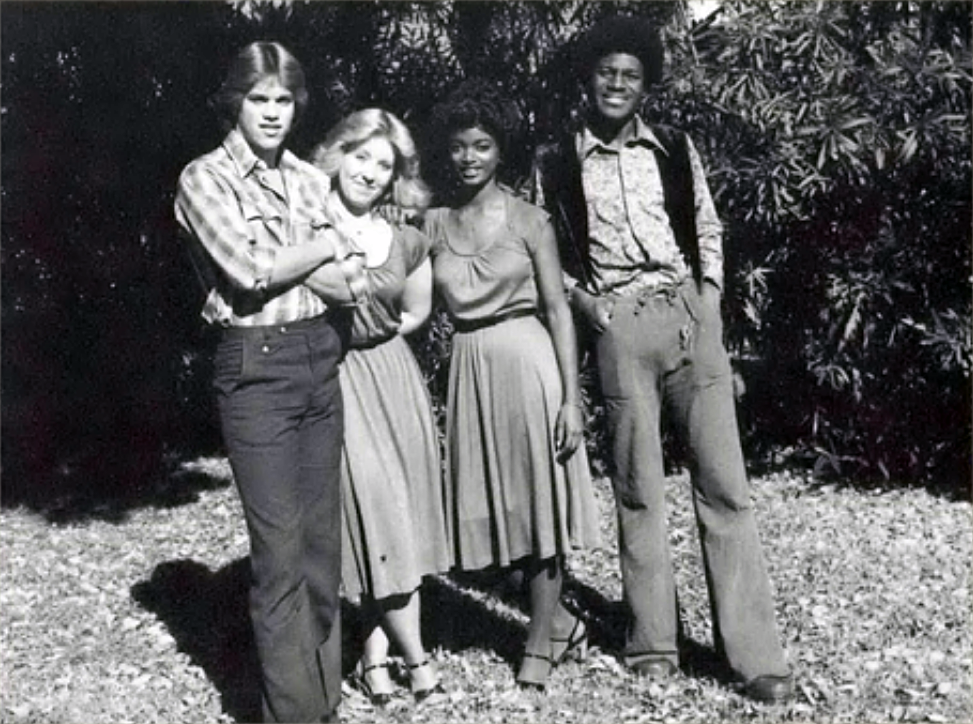 A 1979 group called "Salt Co."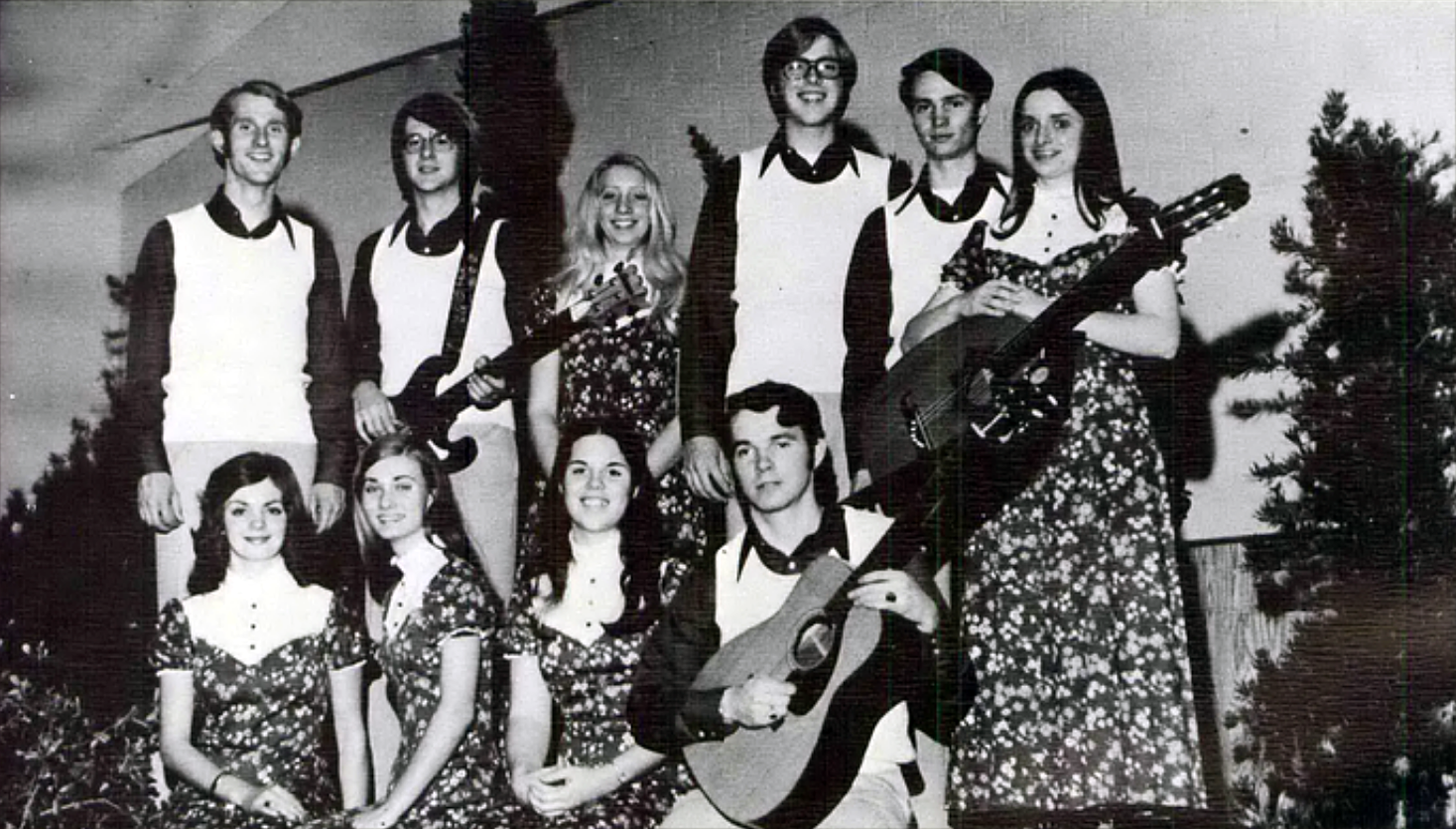 "One Accord" 1973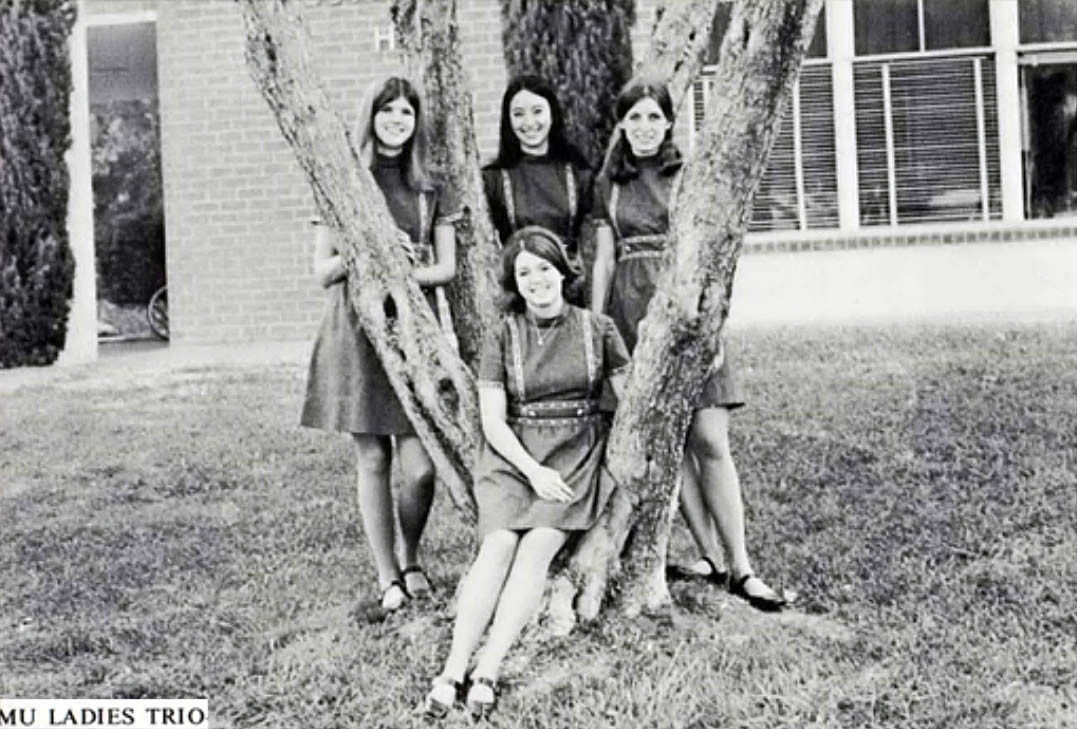 "SMU Ladies Trio" ….. not math majors, obviously.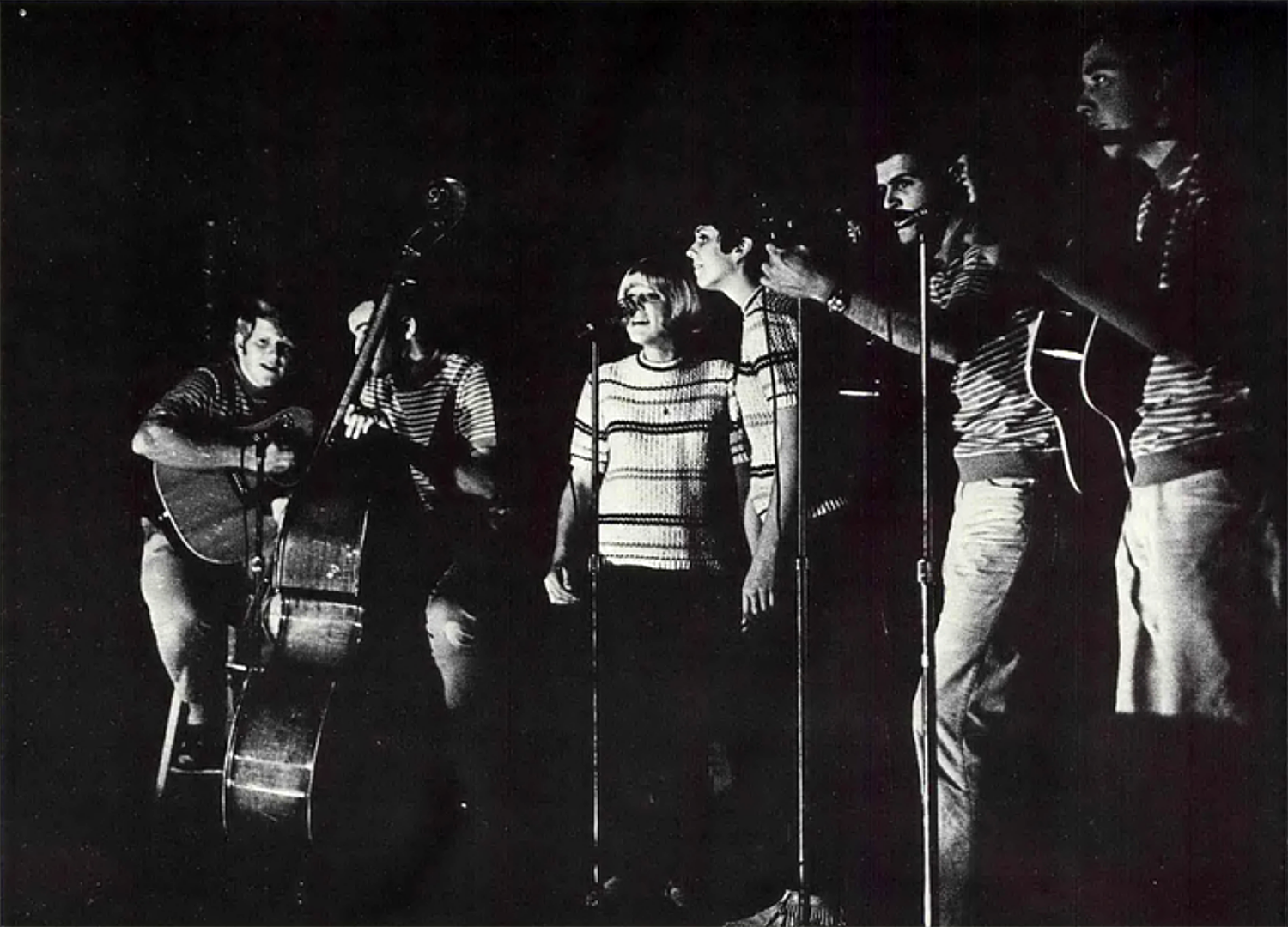 "The Other Side" 1970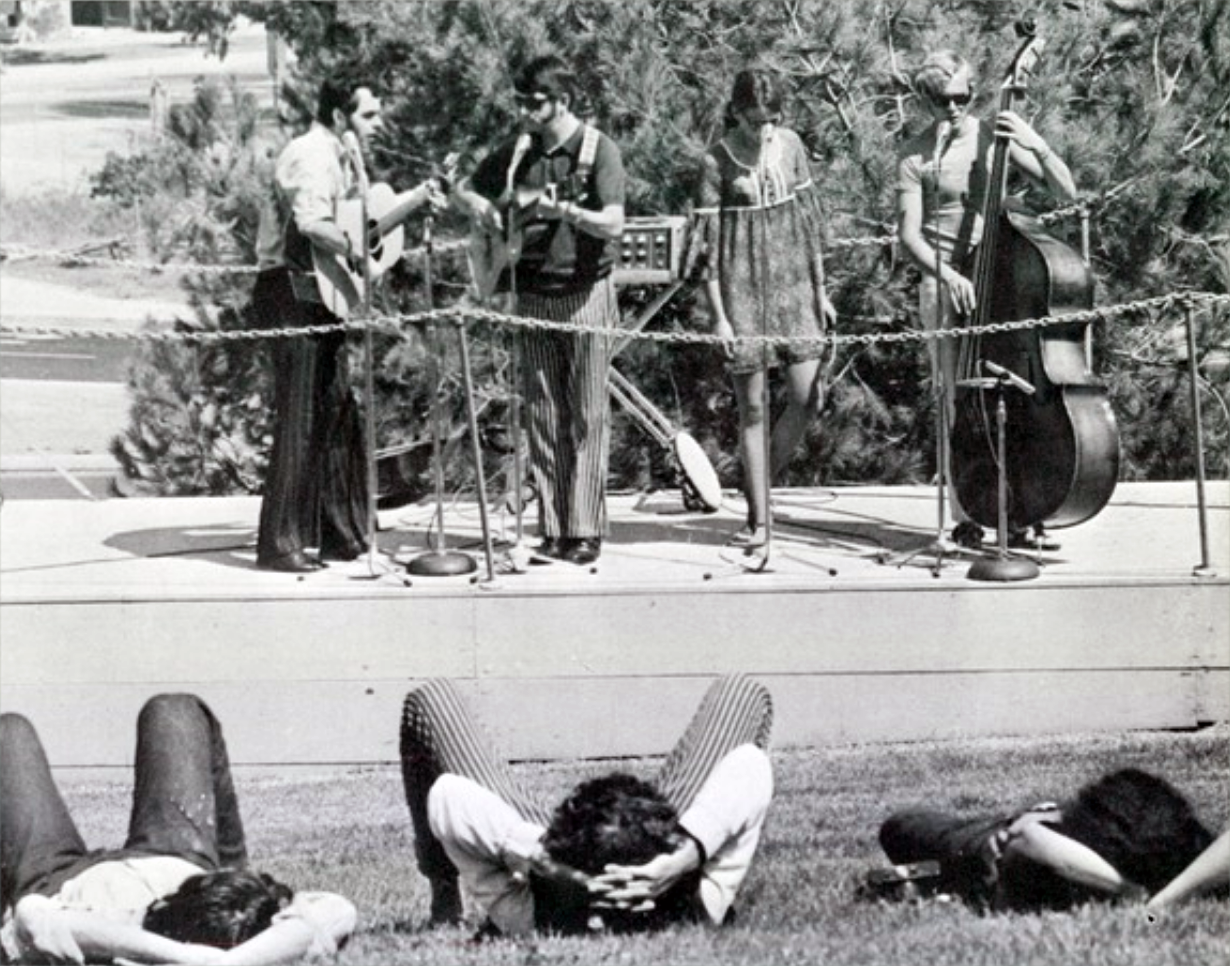 Maybe your audience consists of three stoners crashing on the lawn.  That's okay.  For local amateur bands, they're just happy to be on stage.
Pictured above, a band called "The Wave" from 1980.  The days of folk duos and gospel groups in matching polyester dresses are over; the eighties have arrived.