We've all heard of The Mamas and the Papas, ABBA, The Fifth Dimension, and Fleetwood Mac – all famous musical groups that contain both female and male members.  And we could list many more: Blondie, The Human League, The Pixies, Fairport Convention, Joan Jett & the Blackhearts, Thompson Twins, Middle of the Road, No Doubt, Gladys Knight and the Pips, Heart, Peaches & Herb, The Talking Heads, Jefferson Airplane, Velvet Underground with Nico, The Carpenters, The B-52's …
But we're looking for obscure bands – mixed gender groups that you're likely to have never heard of.  Sure, there will be music enthusiasts out there who recognize every one of these acts.  But, I'd imagine The Silver Eagle Express and the other 34 bands on this list aren't household names for most folks.  So, here's a tribute to those male+female acts that time forgot.  Enjoy.
(1) The Silver Eagle Express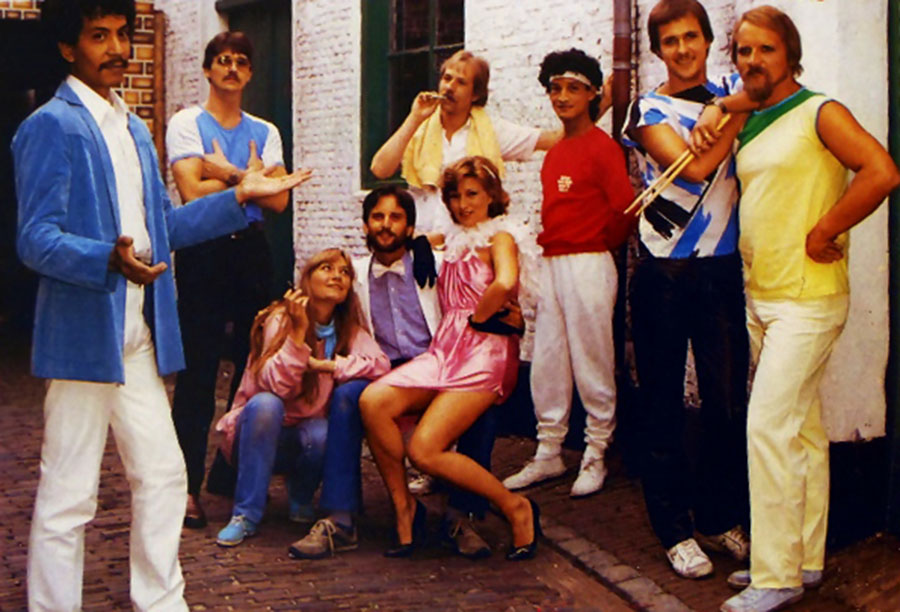 I don't know who's sassier – that disco dolly in the pink dress, or the fellow in the yellow striking a pose.
(2) The Millionaires and (3) Impuls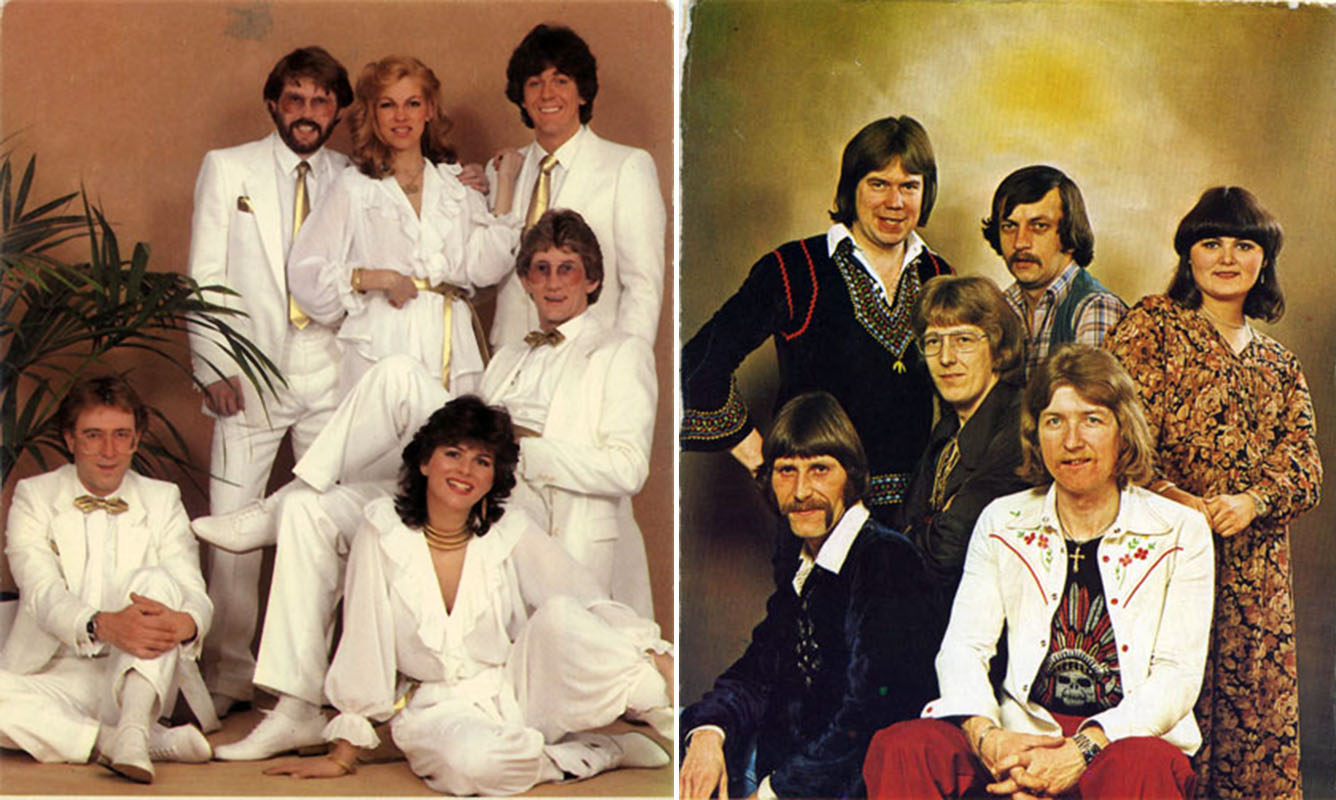 No, I didn't accidentally leave off the "e" from Impuls.  That's literally their name.
(4) Bob Azzam & his Orchestra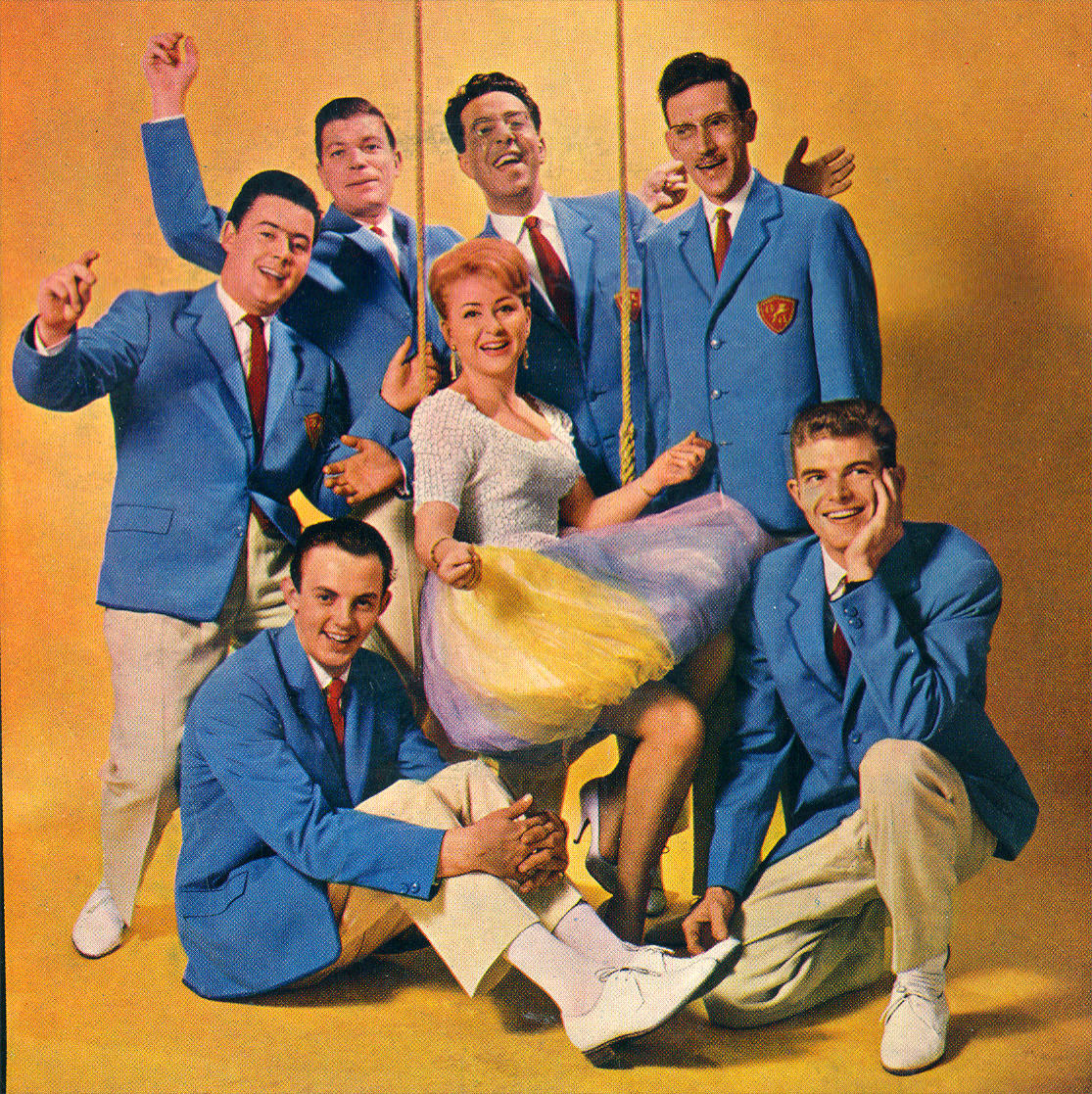 Normally when you see an ensemble comprised of a group of men, with just one female – that female is usually the vocal front woman.  With a name like Bob Azzam, I'm thinking she's not the band leader in this case.
(5) Découpage and (6) Rendezvous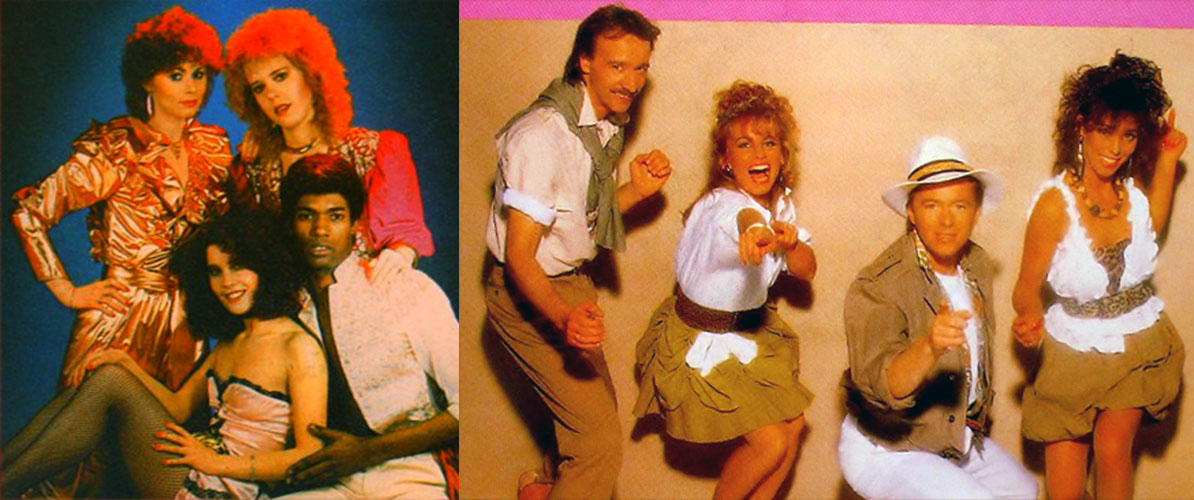 Découpage sounds like a good name for an eighties group…. but when you remember that it's just a term for sticking flowery cutouts on boxes and things, it kind of loses its cool factor.
(7) Familee and (8) Sylvia & the Music Men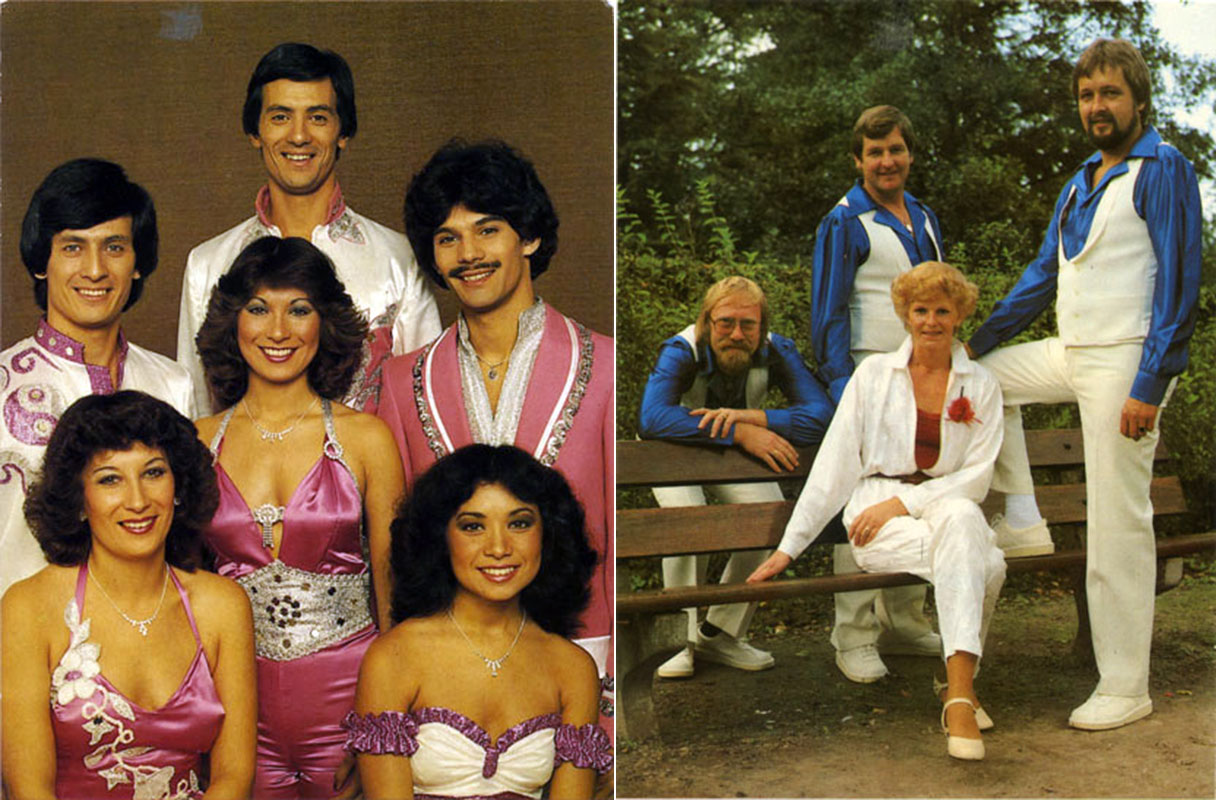 The compulsion to misspell a perfectly a perfectly good word was widespread and annoying.. but if The Beatles did it, I suppose so could Familee.
(9) Freedom and (10) The Jerry Sun Show
Freedom seems like such an obvious name for a band from the late sixties, early seventies – how odd that this is the group that claims it.
Jerry Sun was a fairly accomplished musician, so I'm hesitant to classify him with the rest of these obscurities.  However, The Jerry Sun Show wouldn't exactly be considered well-known either.  (Admittedly, I don't even know if these two chicks were actually in the group or just serving as eye candy for the promotional photograph.)
(11) Karamelo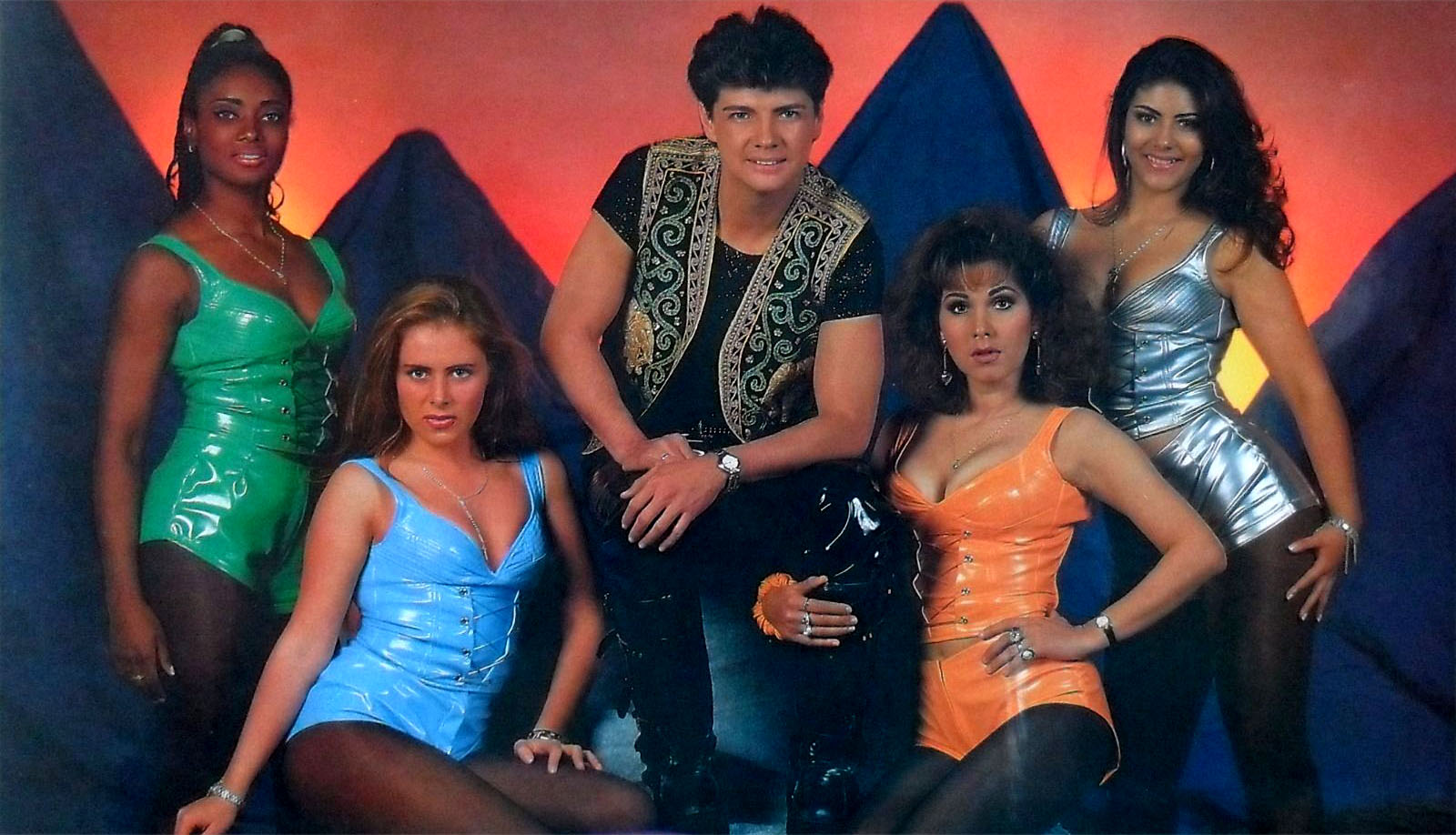 Isn't that a candy bar? And speaking of food names –
(12) Trigo Limpio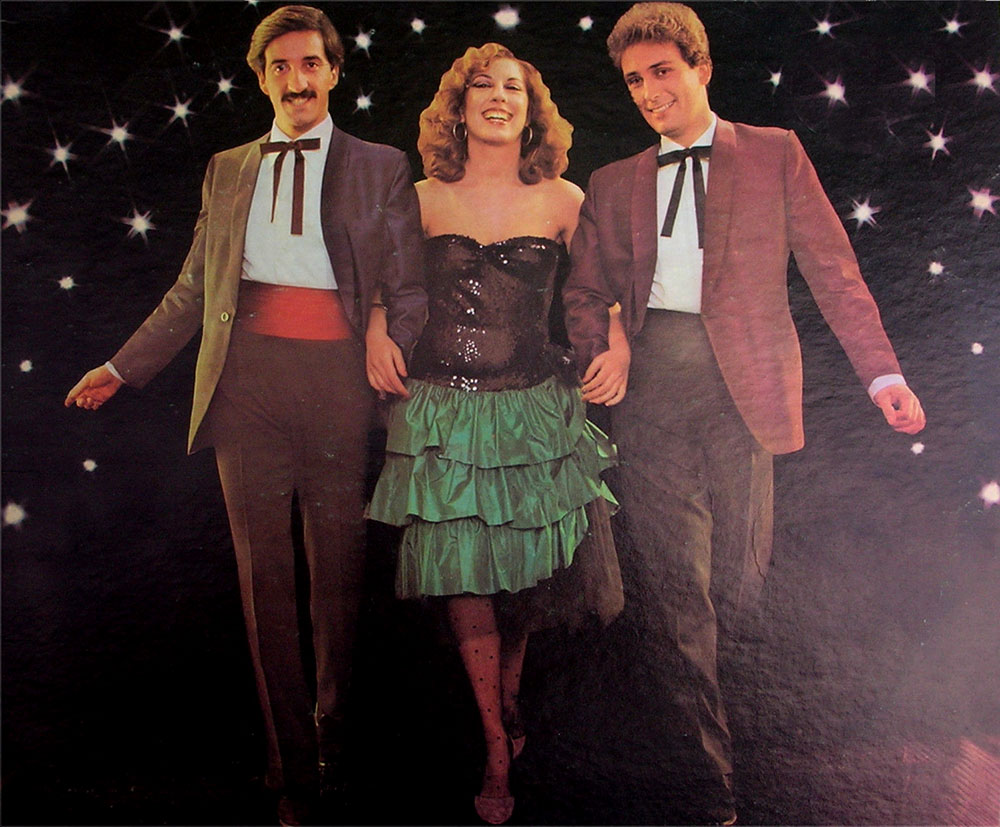 "Trigo Limpio" would appear to translate to "clean wheat".  Surely that's not correct.
(At this point it's import to clarify that these groups probably aren't known to you if you live in an English speaking country.  Trigo Limpio may be a household name in Spain for all I know.)
(13) Artie, Lynda & The Premiers and (14) Mercy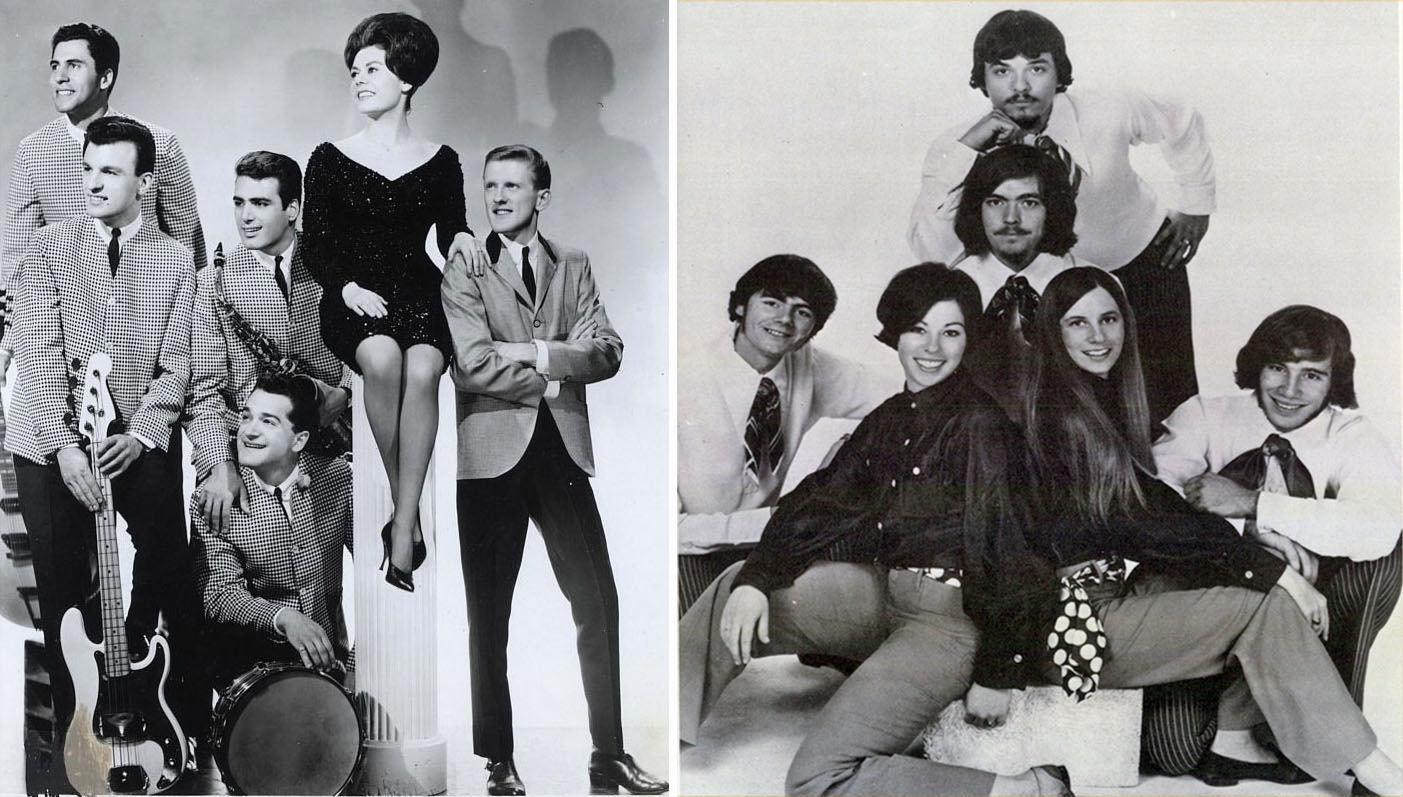 The costume designs for Mercy didn't age well.  Let's just leave it at that.
(15) Young and Company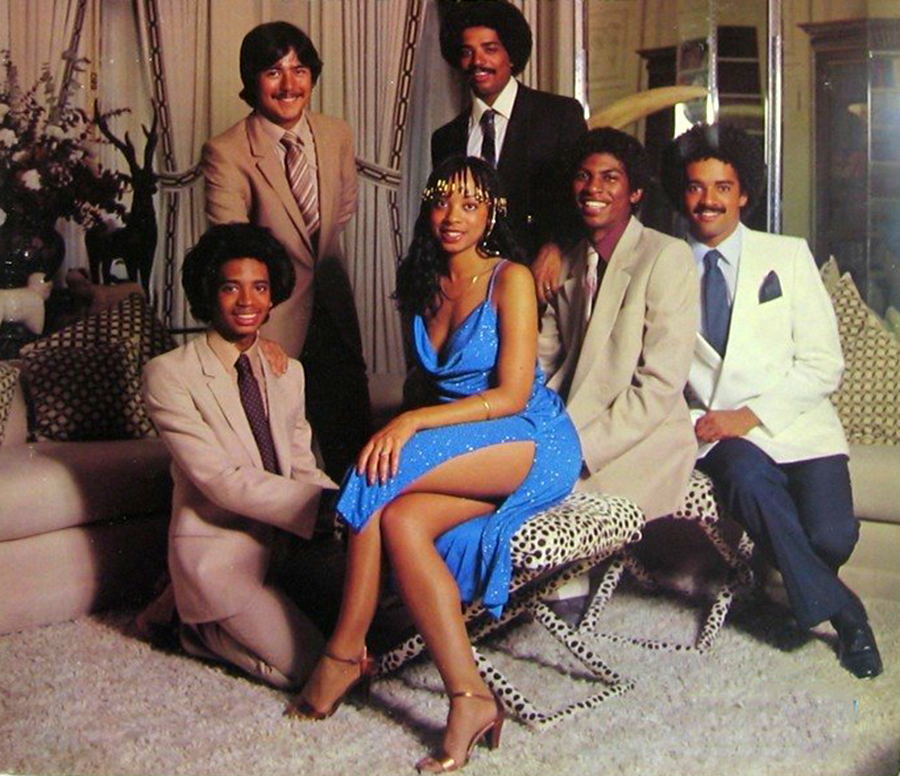 Man, I dig those leopard print stools and that shag carpet.  Nice. The Young residence has got it goin' on.
(16) SWAT and (17) Veronica Unlimited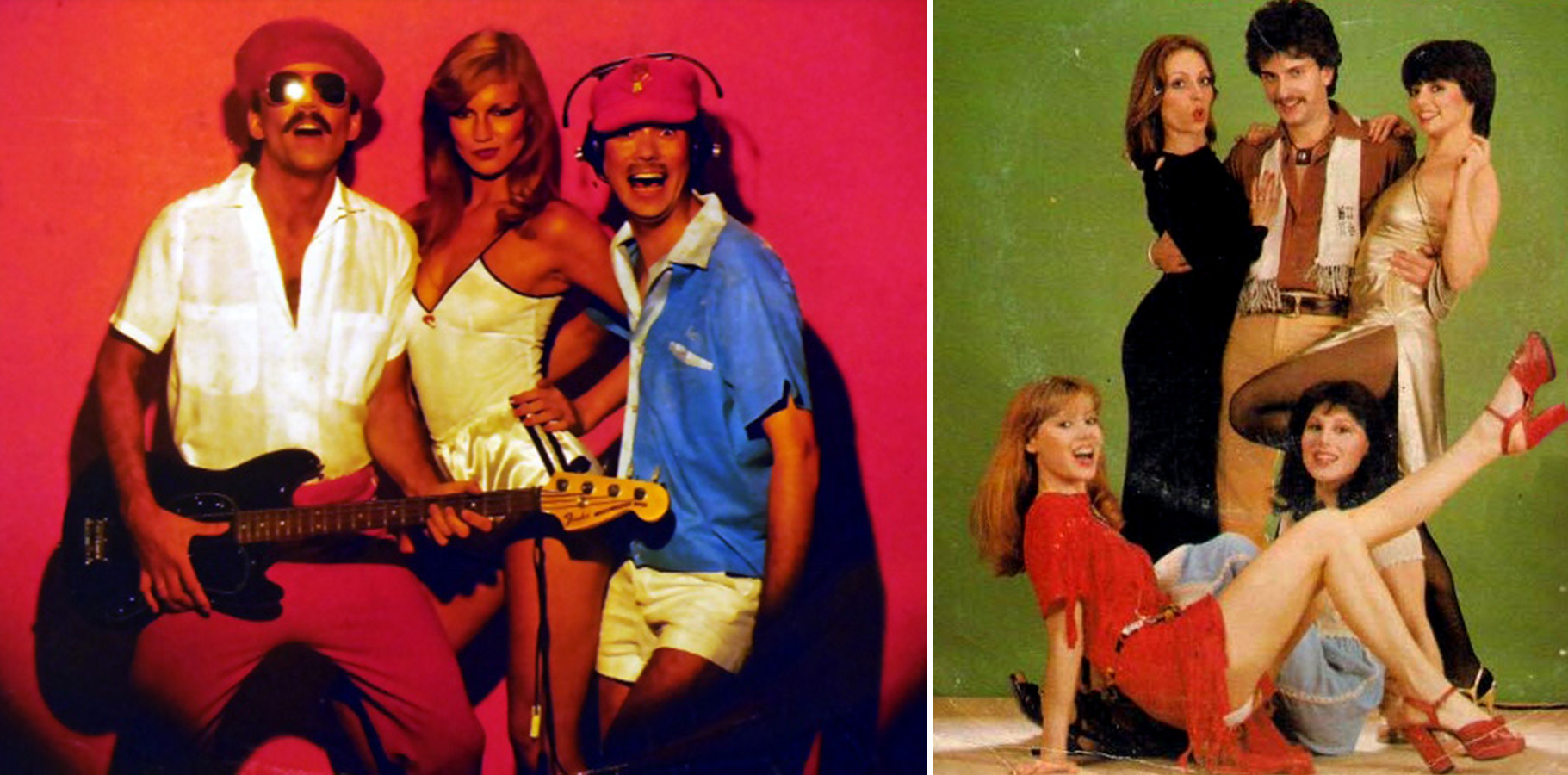 Veronica Unlimited was popular in the Netherlands around 1977 – elsewhere, not so much.
(18) Prima Donna and (19) Funtime Funtimers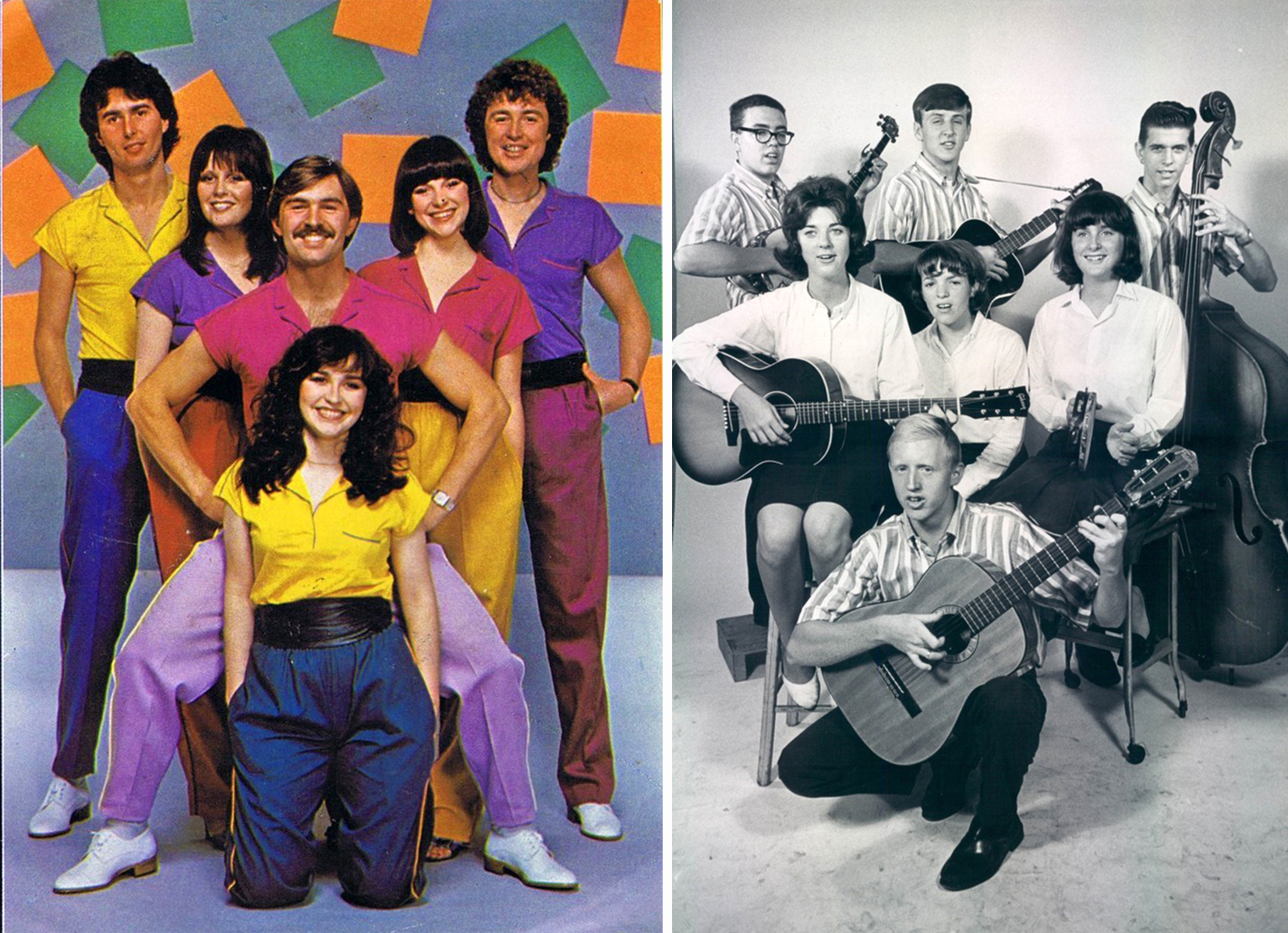 Which of these bands is the squarest? I'm sure I'd be more annoyed by Prima Donna, but I'm thinking the Funtime Funtimers win the square award.
(20) Gemini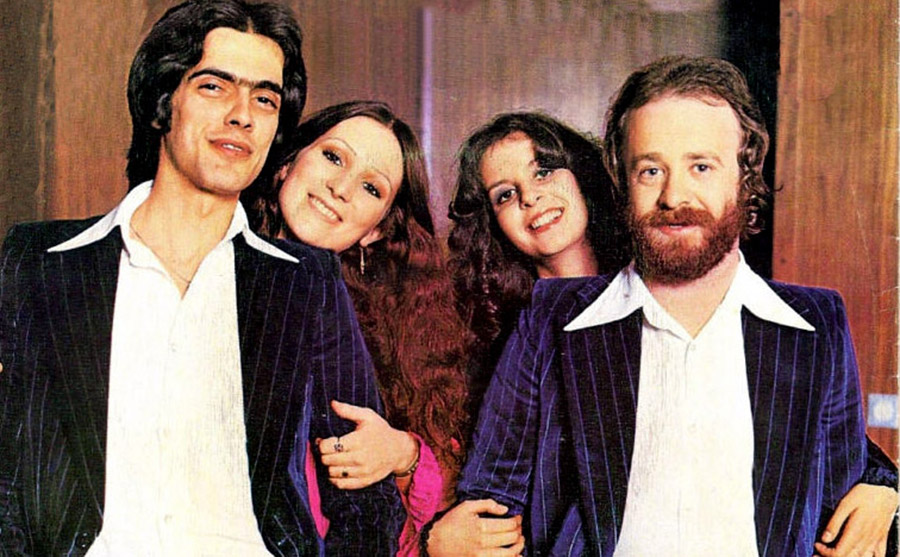 "Gemini" is a nice enough name, but "Unibrow" might've been a better choice.
(21) The Galens and (22) Group 6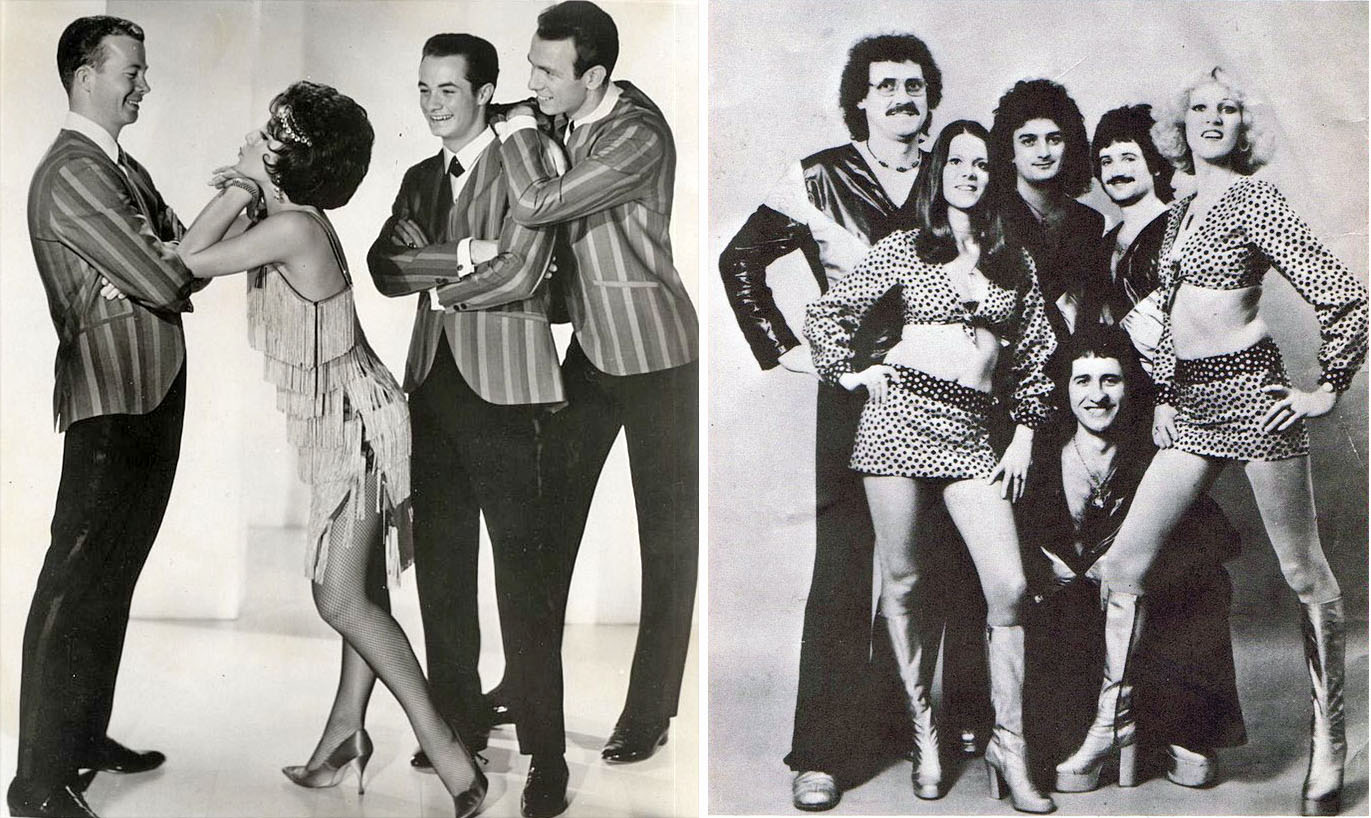 (23) Country Four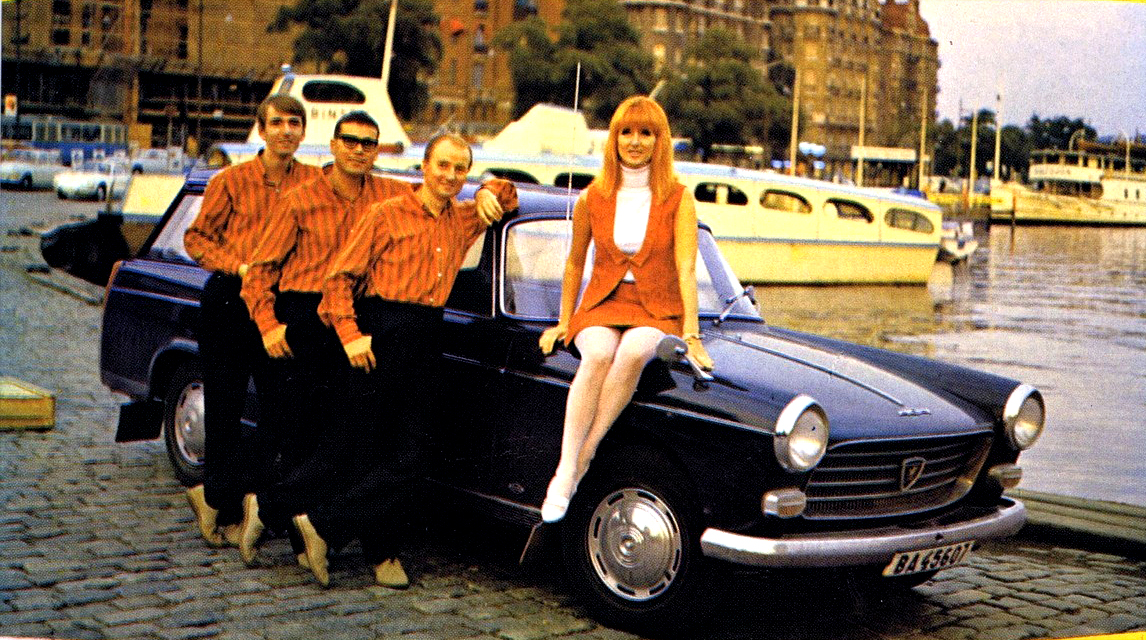 The Swedish group Country Four promoting their new hit single "Nå'nstans, Nå'ngång (Somewhere, My Love)".  Kerstin Dahl was a hottie.
(24) New York Voices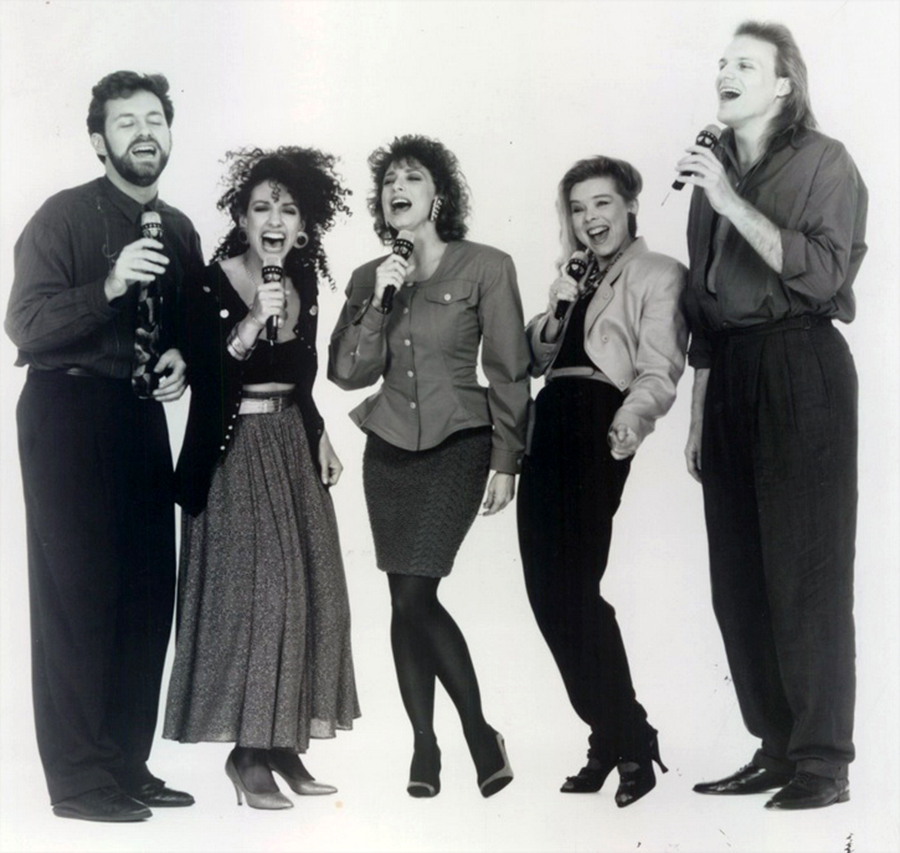 Sometimes you can just look at a group and tell you would hate them with every fiber of your being.
(25) Manzanas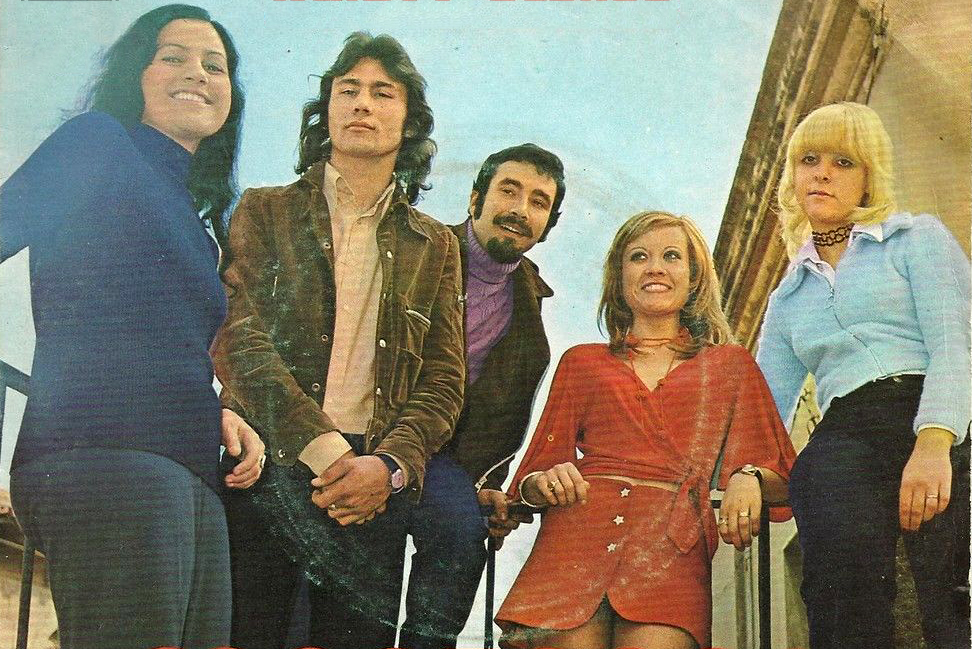 (26) Guys N Dolls and (27) The Hardy Boys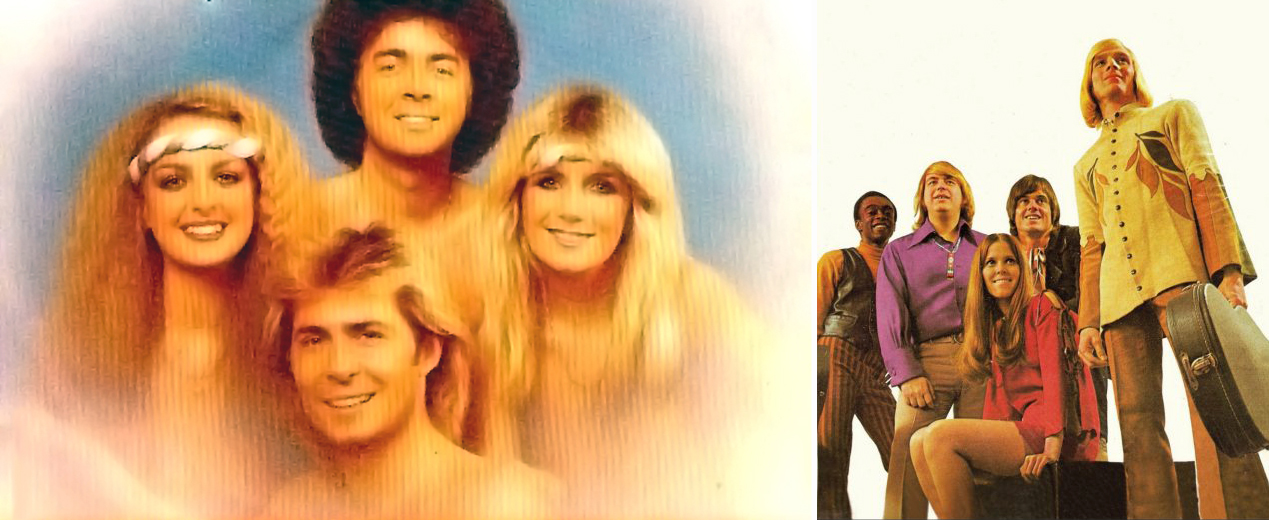 Guys 'n Dolls was actually a popular enough Dutch UK group to warrant a greatest hits record… and Paul Griggs' afro is considered a national treasure in Hertfordshire.
The Hardy Boys was supposed to be something like The Archies mixed with The Monkees: a fictional (yet real) band to go along with Filmation's Hardy Boys cartoon series.  The group lasted about three years – and like the Monkees, critics were pretty hard on them, despite being talented musicians.  I liked The Hardy Boys back in the day, and Devon English, a highly skilled musician, was also a stone cold fox.
(28) The Colows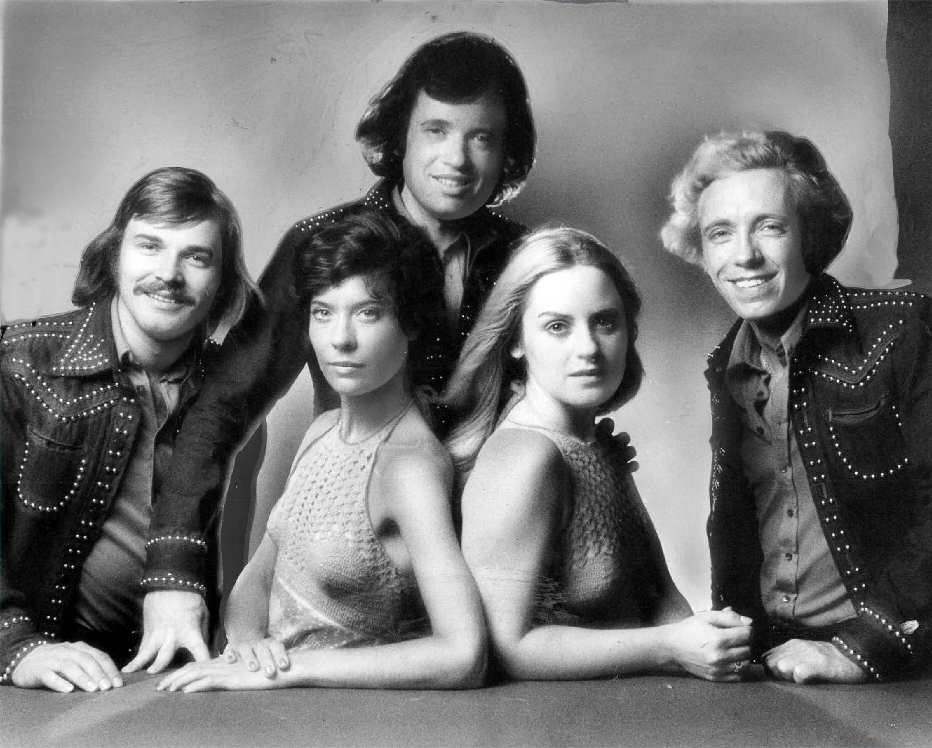 (29) The Dave Bunker Group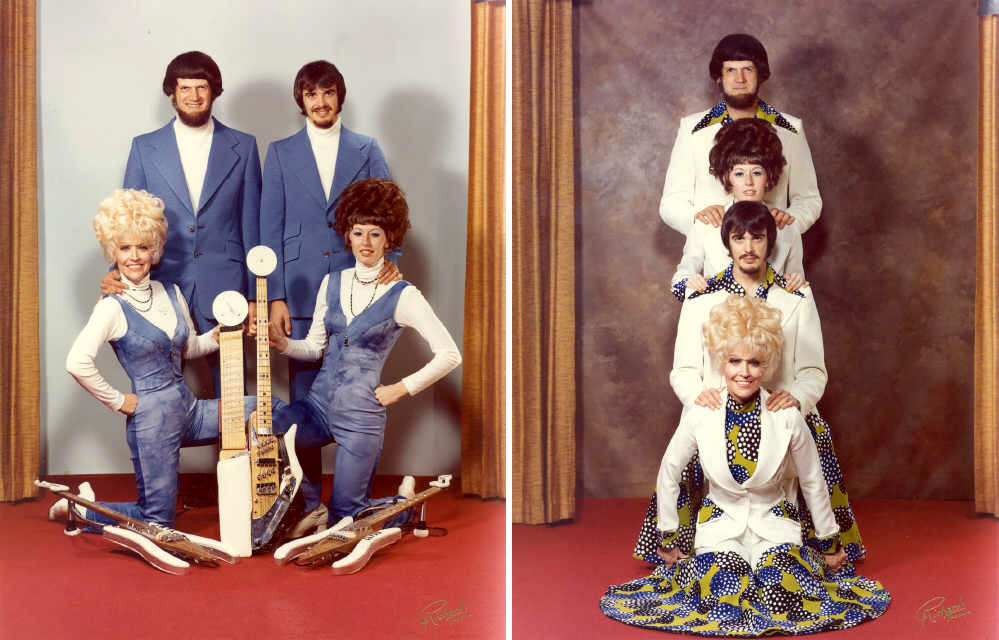 The matching crushed velvet jumpsuits, the mighty bouffants, and Dave's haircut and beard – it's almost too much to take in.  I need a rest.
(30) The Sandy Mason IV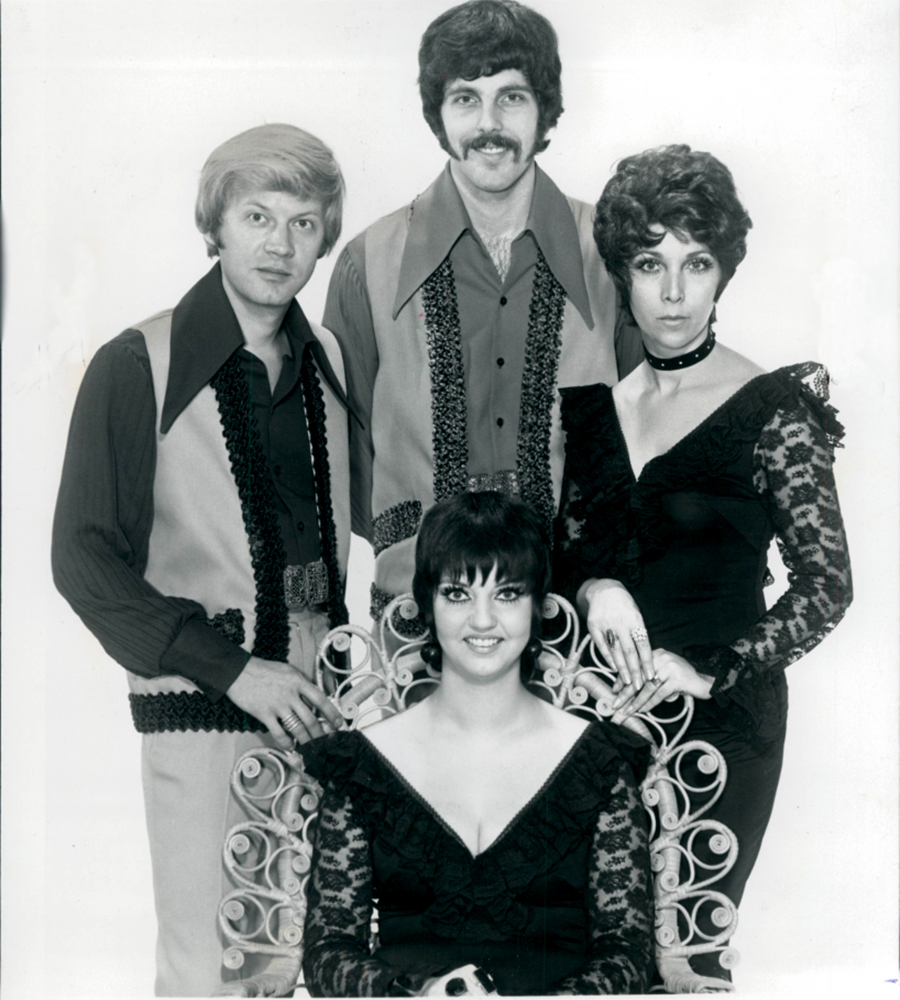 Check out the collars on those guys!  Wow!
(31) Metro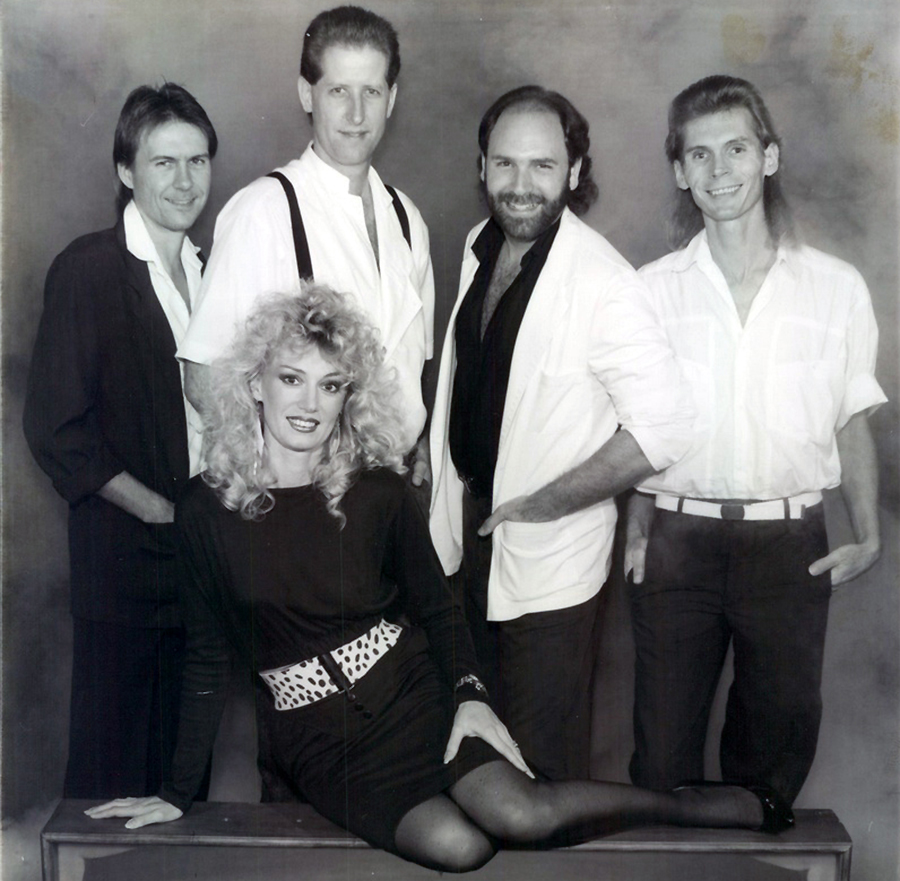 (32) Cold Blood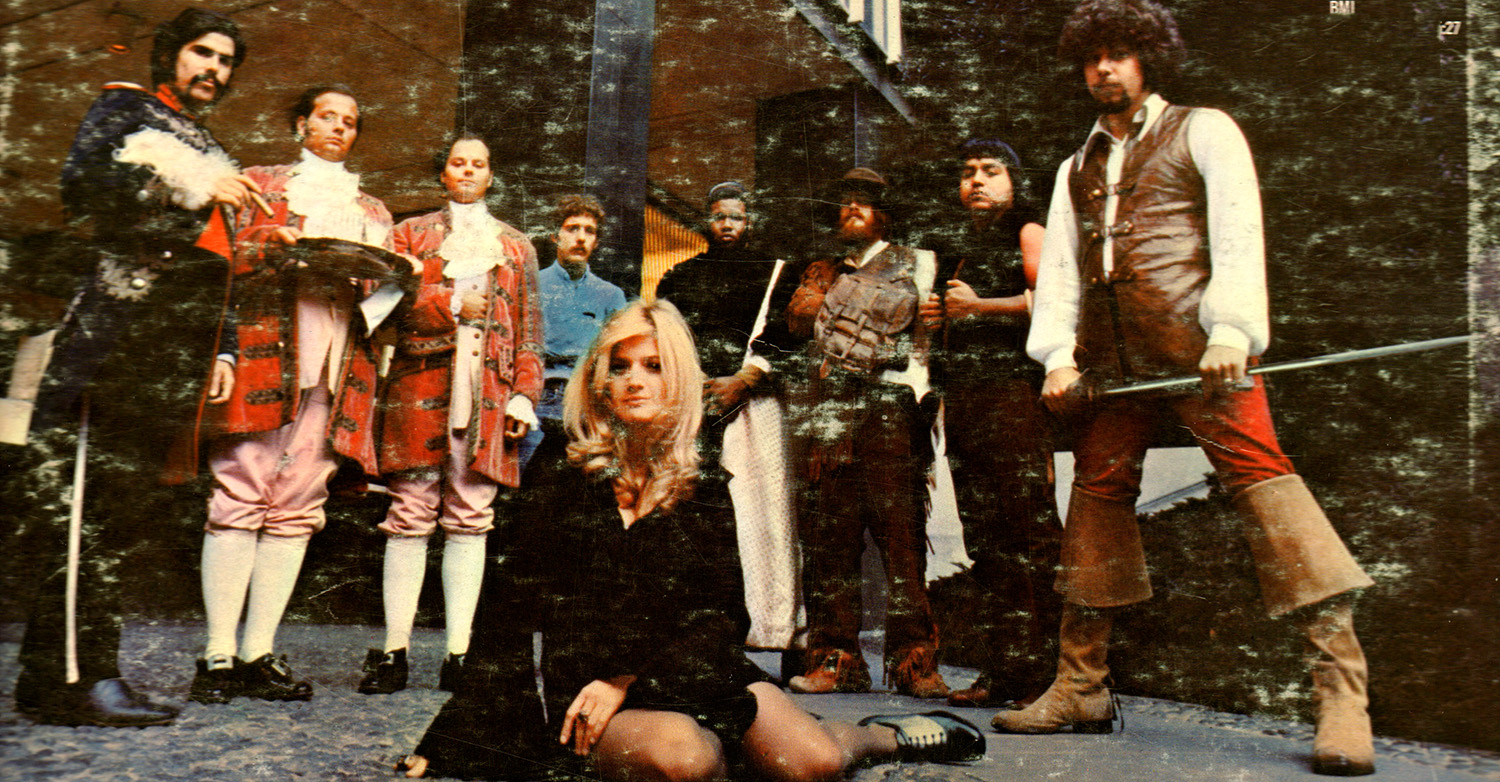 This is a scan from my album collection. Sorry for the poor quality – this record has seen a lot of rotations.  They're a really good band, actually.
(33) The Century Singers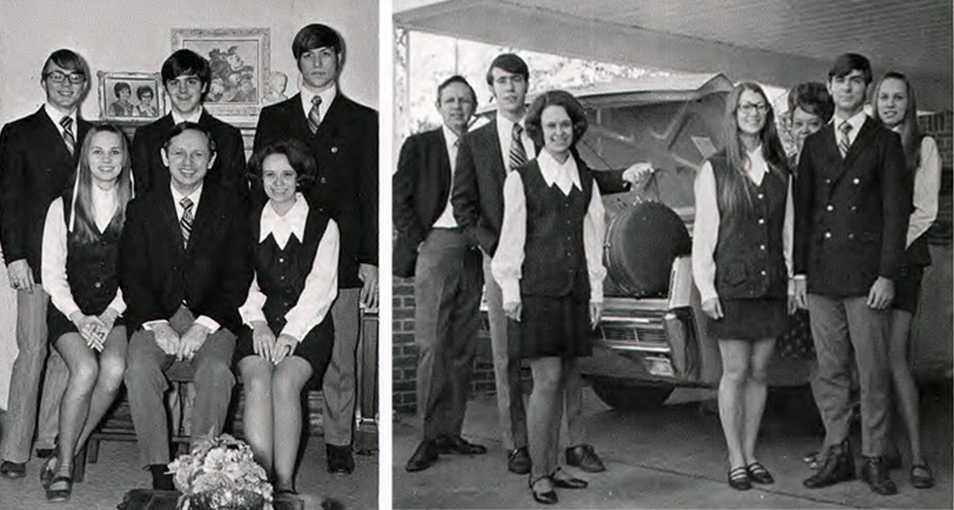 I don't know a thing about The Century Singers, and can't find anything on the internet.  They're just one of the many family bands (usually gospel) that took to the road performing at churches up and down the south.  A lost art.
(34) The Changing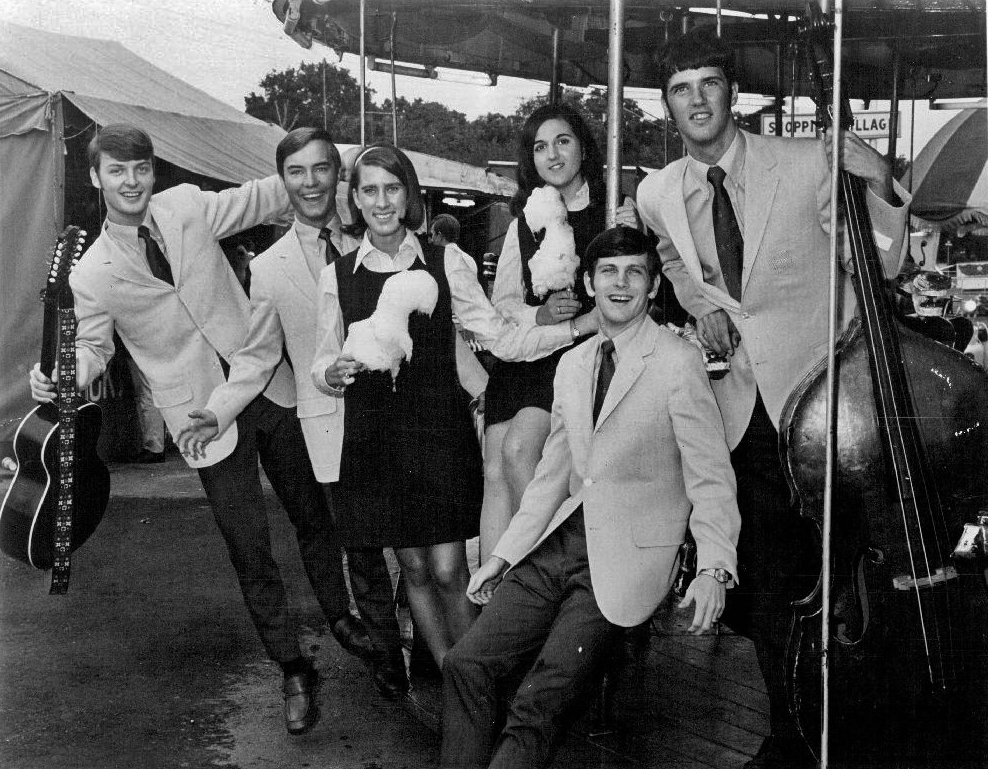 (35) Howdy Moon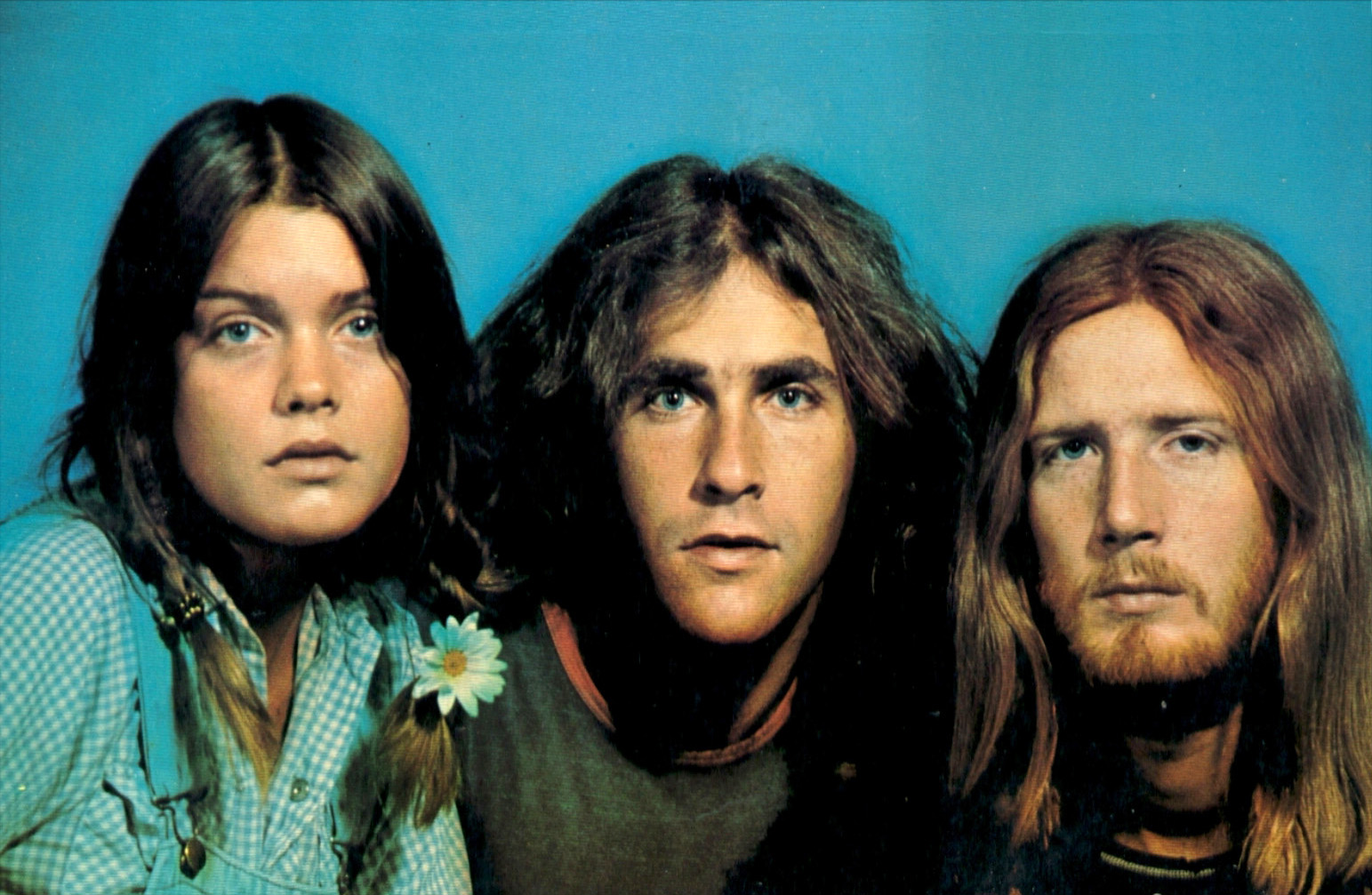 I'm going to end with the sinfully underplayed band, Howdy Moon.  They only released one record (the guy in the middle I believe went on to be a NY congressman) but it's an excellent example of that soft, mid-seventies pop rock (think Seals & Croft or England Dan & John Ford Coley).  I haven't a doubt they would have risen from obscurity had they stayed together.