We all know and love ABBA, but most of the world was spared exposure to additional 1970s Swedish acts. Thankfully there was not a "Swedish Invasion" flooding our music scene with horrific matching outfits and tragic hair styles.  In the disco era, there was a seemingly endless supply of Scandinavian groups sporting some of the worst displays of coordinated costumes the world has ever seen.  The complete lack of fashion sense and outrageously over-the-top outfits is truly something to behold.
So, let's have a look at some of these acts from A to C – not to point and mock, but to just have fun, marveling at the tacky splendor that was Swedish pop music in the 1970s and 80s.  Enjoy!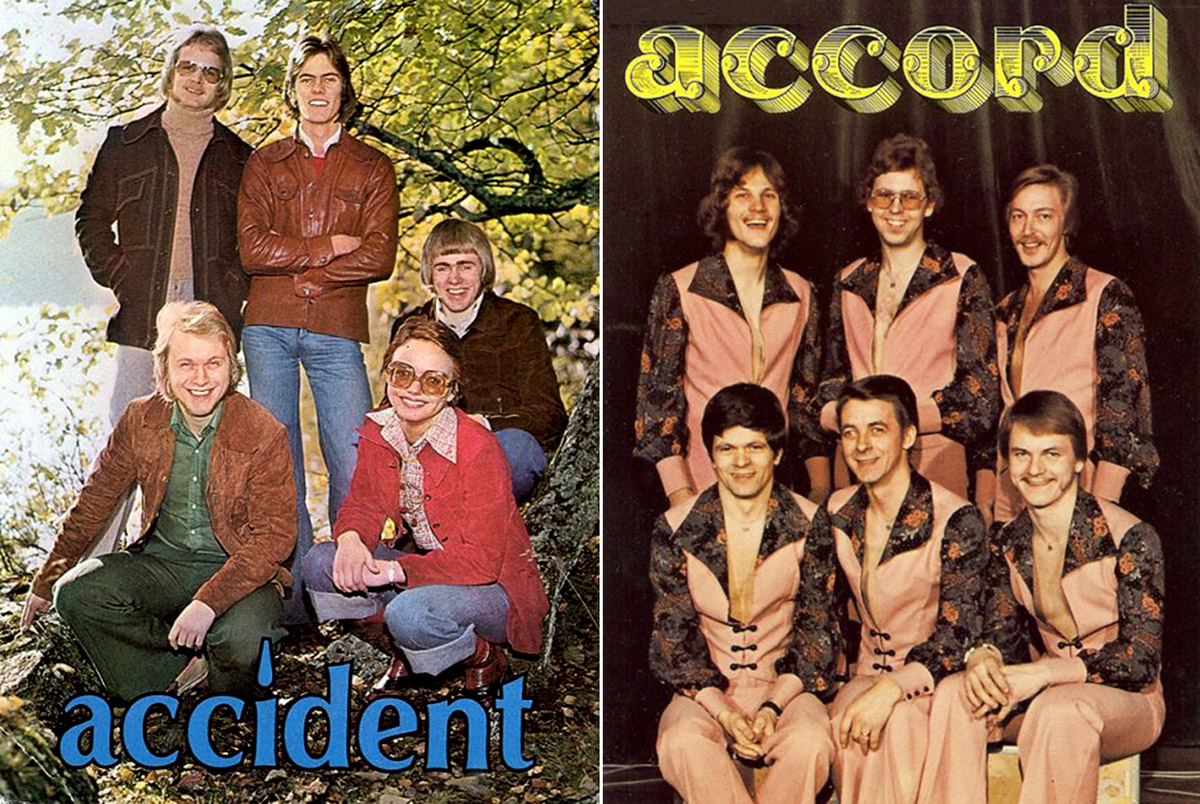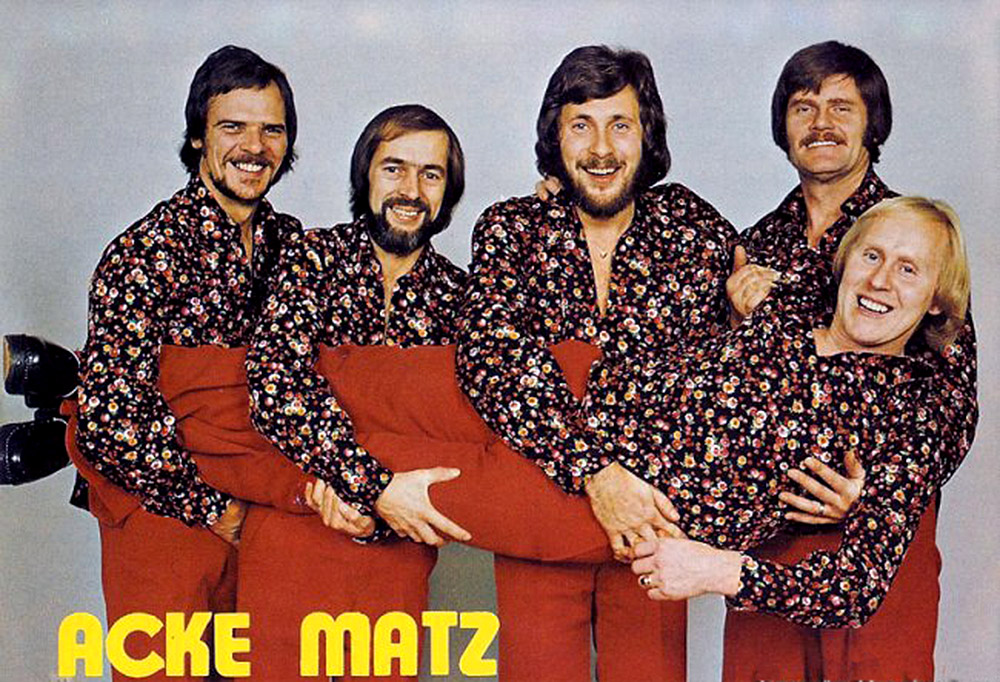 We're not even through the letter "A" and already my saturation level for polyester prints has been reached.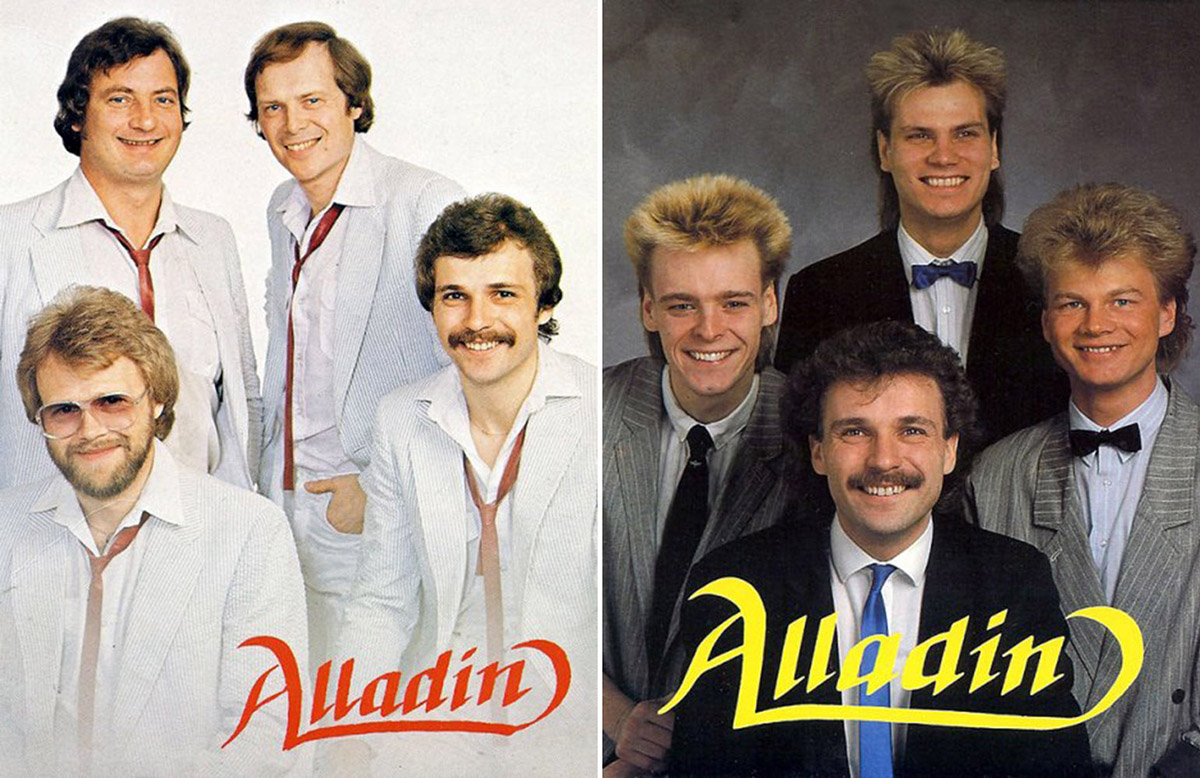 Alladin evidently not only changed their lineup in the 80's, but also their hair stylist.  Below – another before-and-after group portrait – time was unkind to some members of Albertz….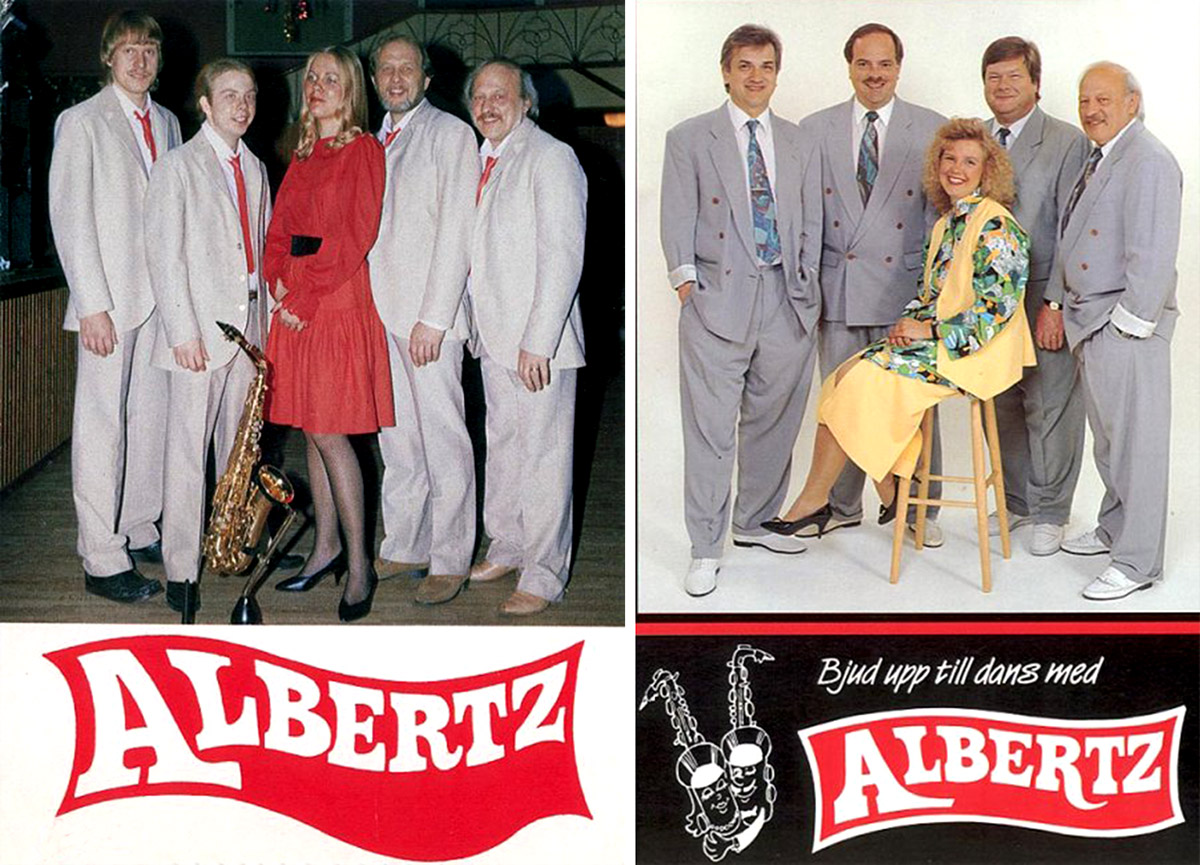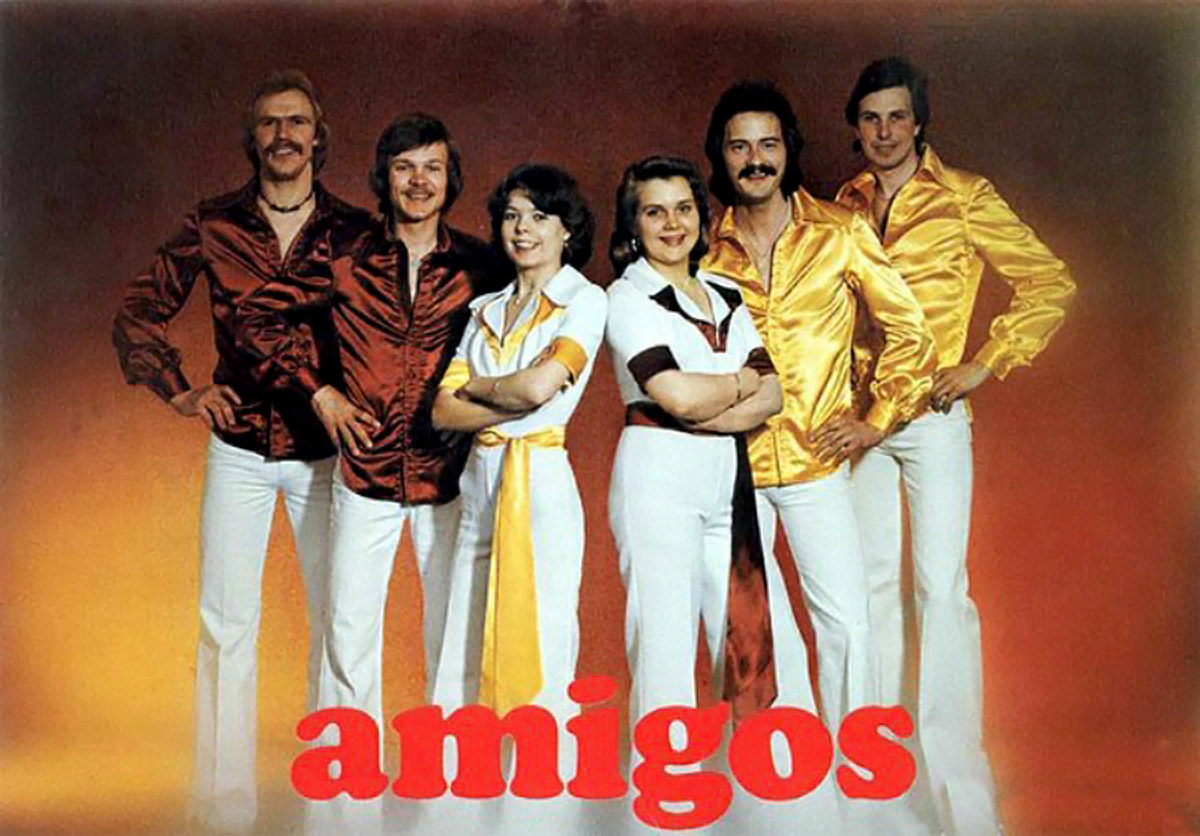 Odd that a band with two women would be called "Amigos", but that's probably the last thing to worry about with a band dressed this badly.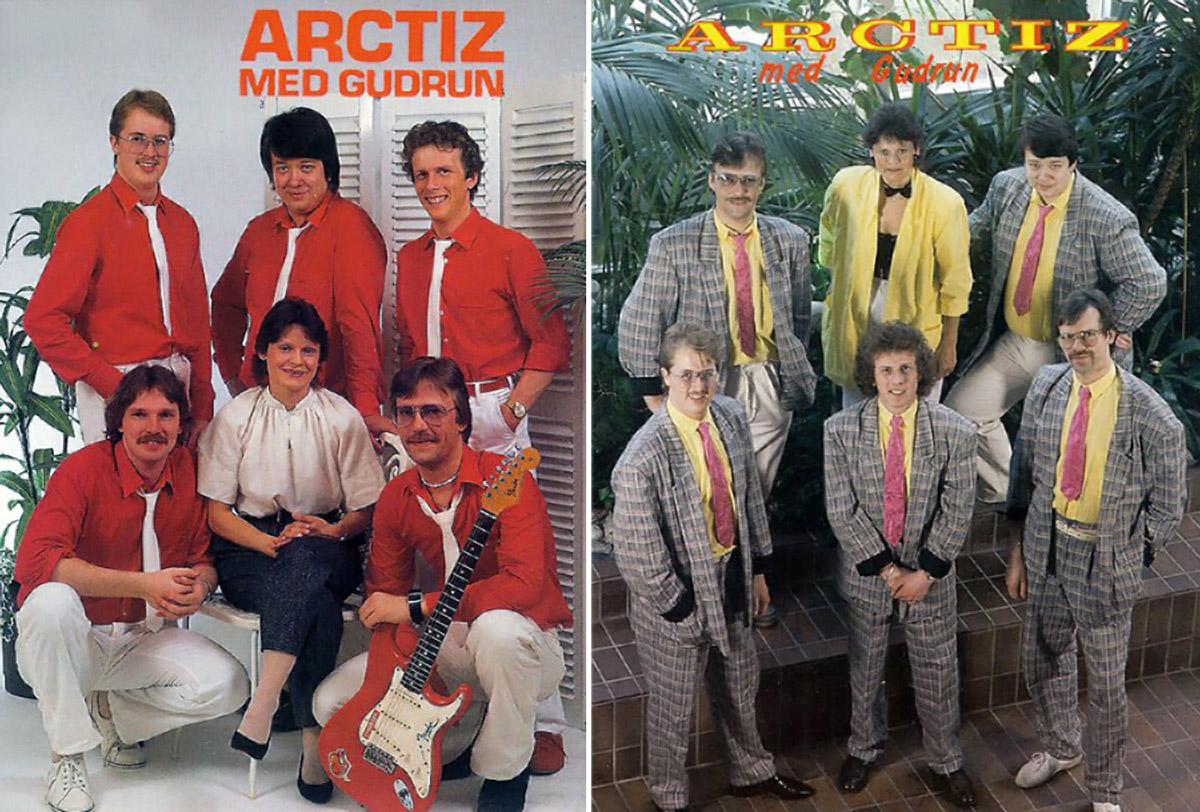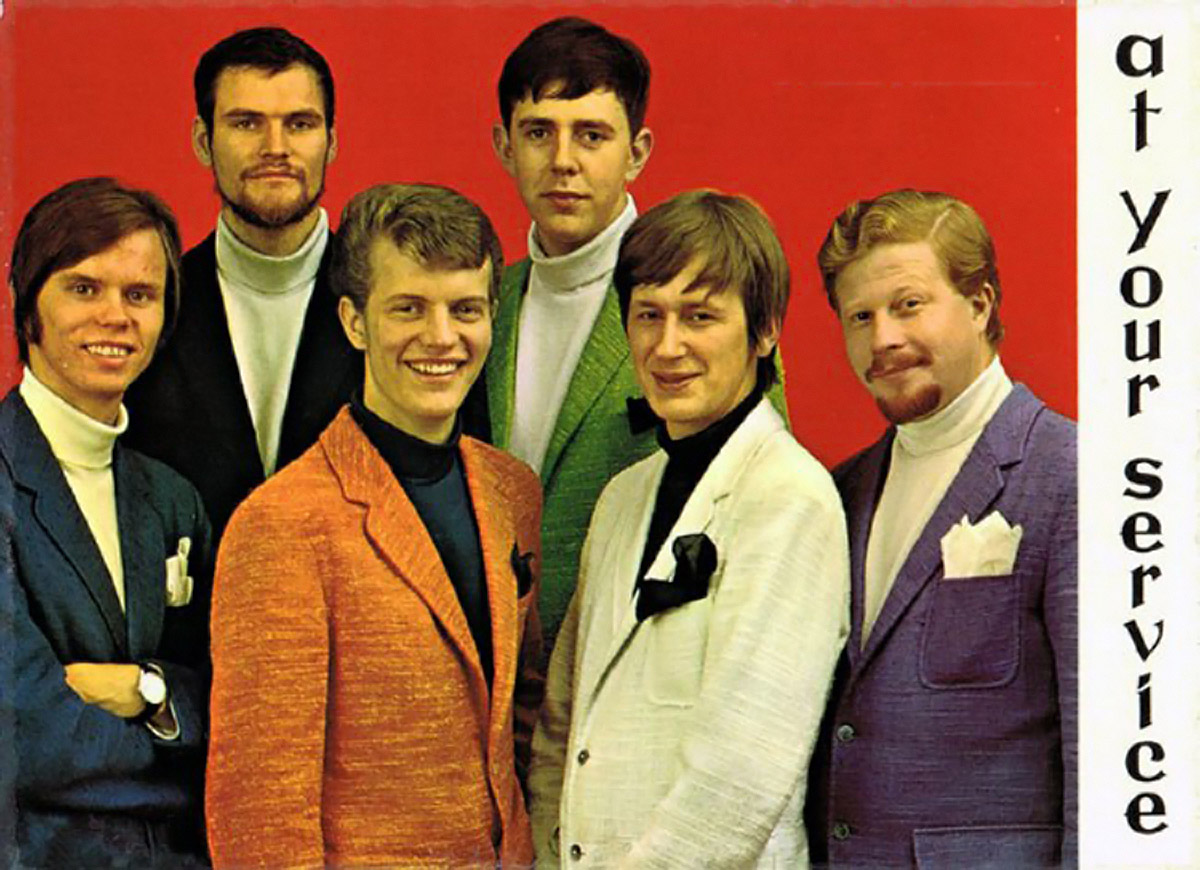 Man, even the pocket squares are done badly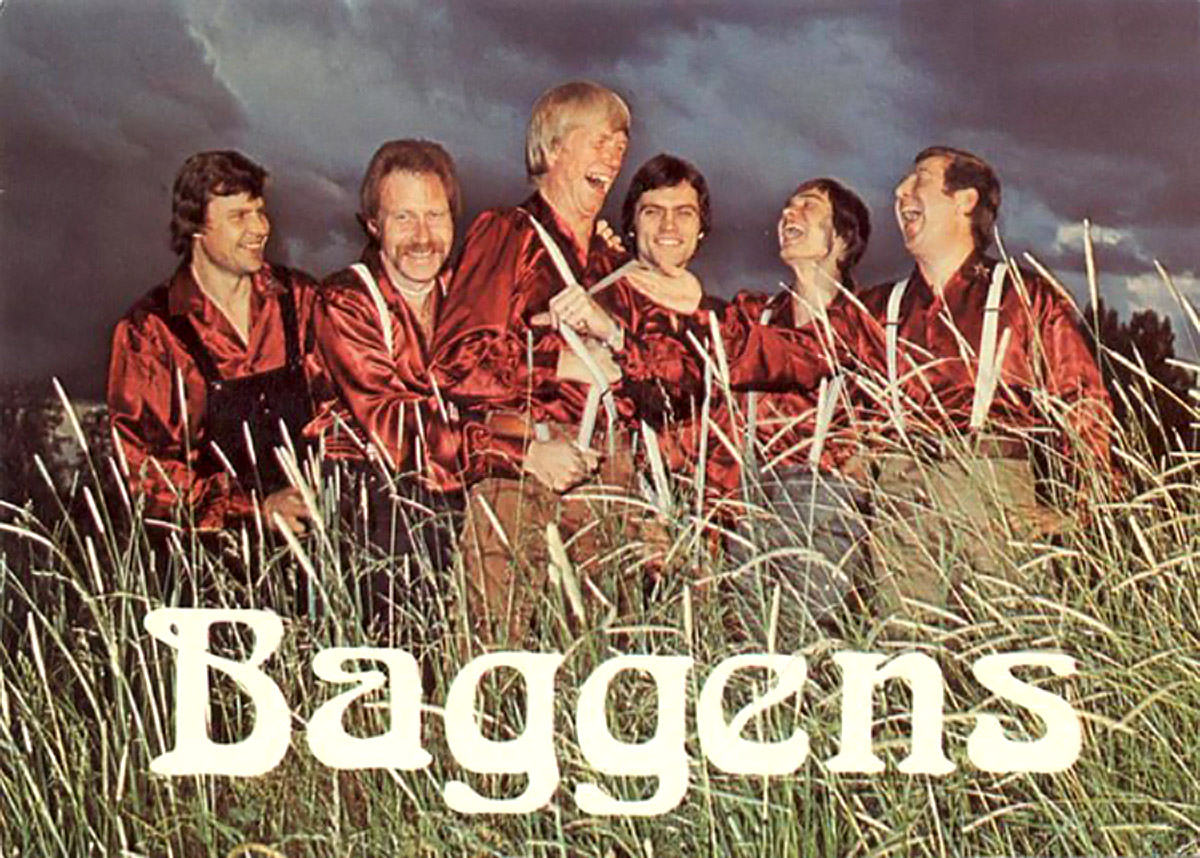 Suffice it to say, after the War of the Rings, Bilbo's family line went downhill rapidly.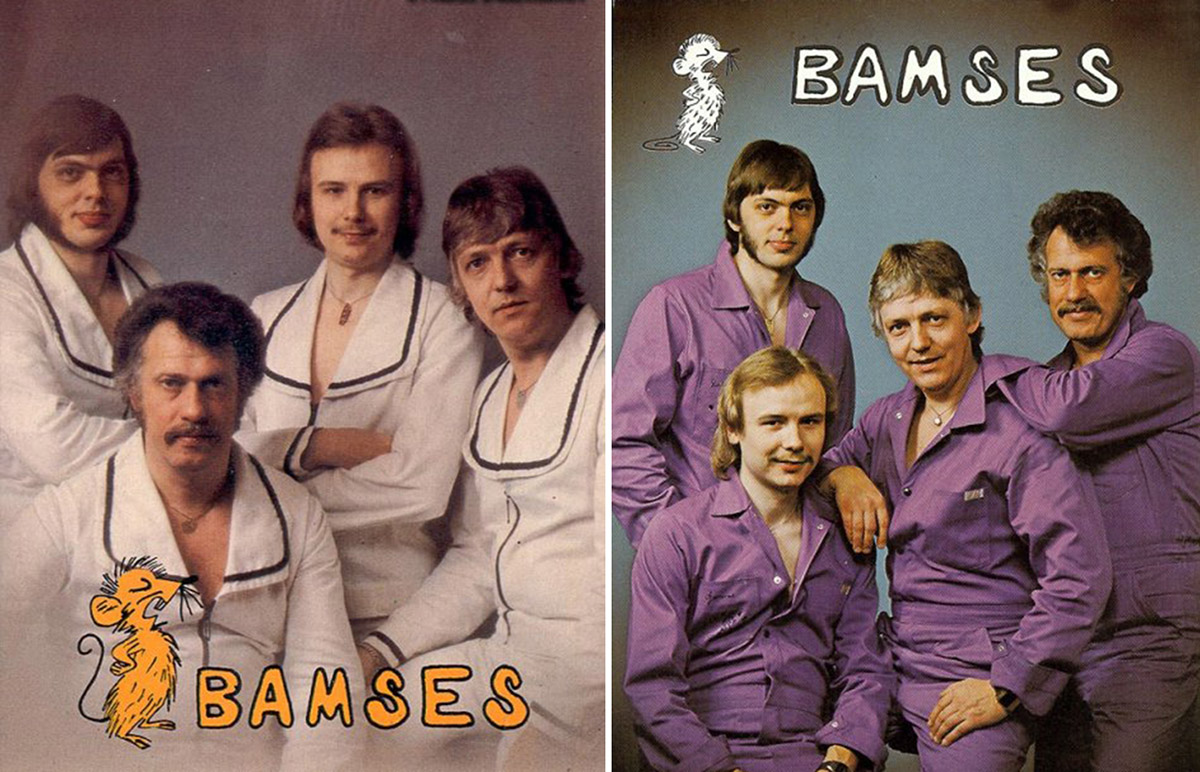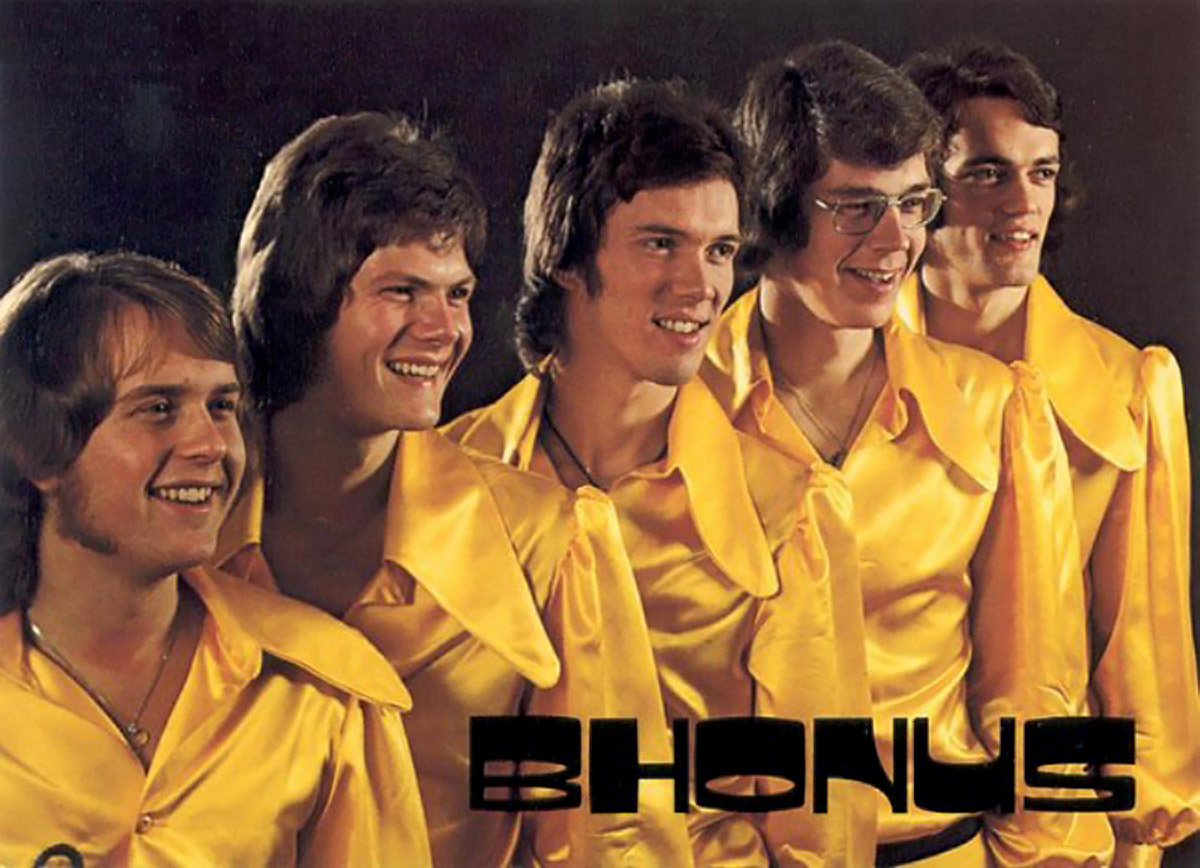 Bhonus didn't need a private jet on tour – those collars could get them airborne just fine.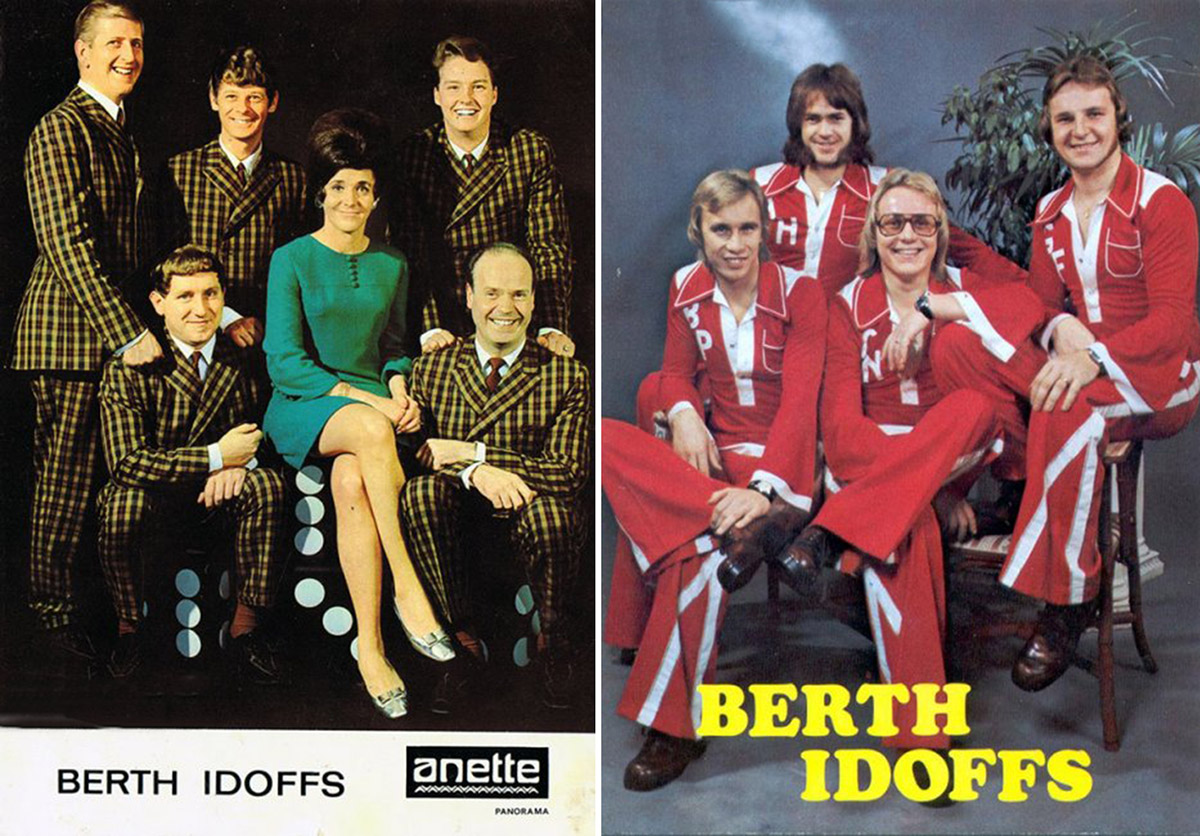 The lineup for Berth Idoffs changed just a tiny bit over the years – the only thing that seems to have stayed the same was their fashion sense.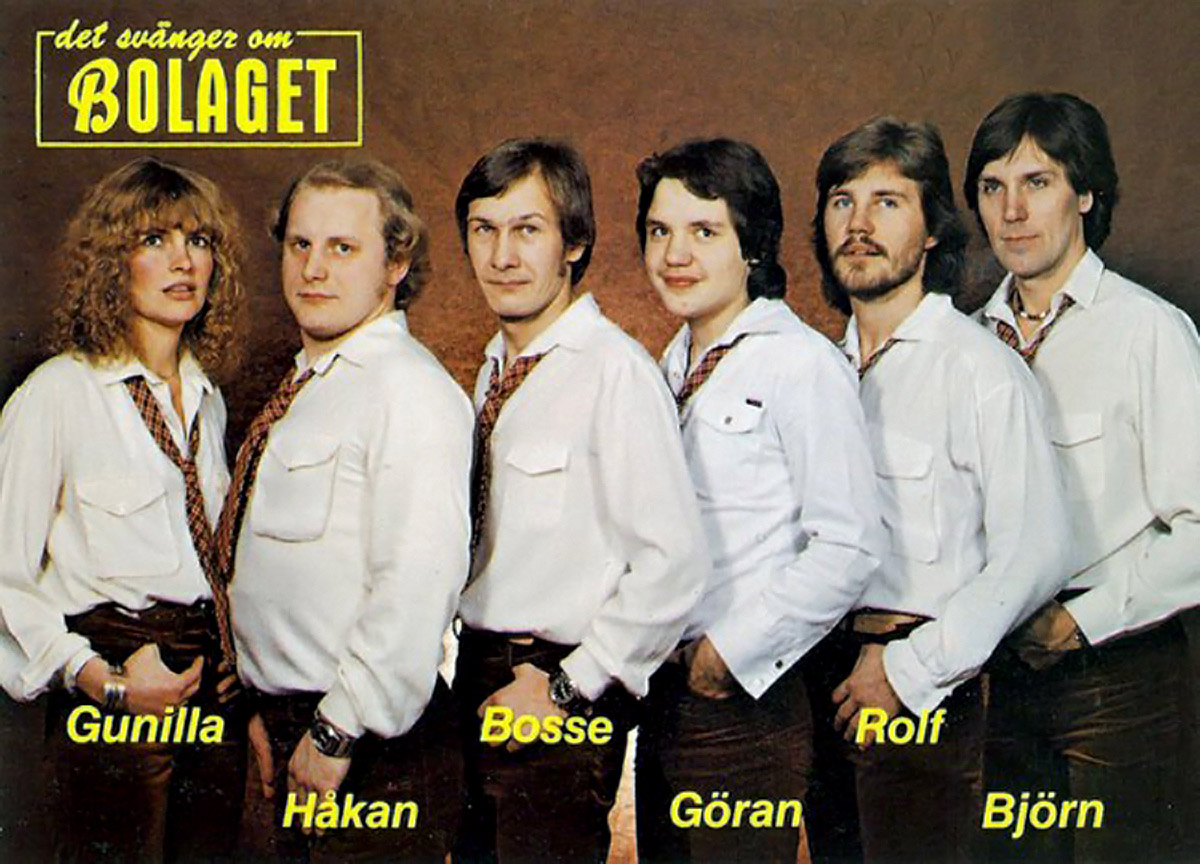 Pro tip for Mr. Hakan: suck-in next time the cameraman says "cheese".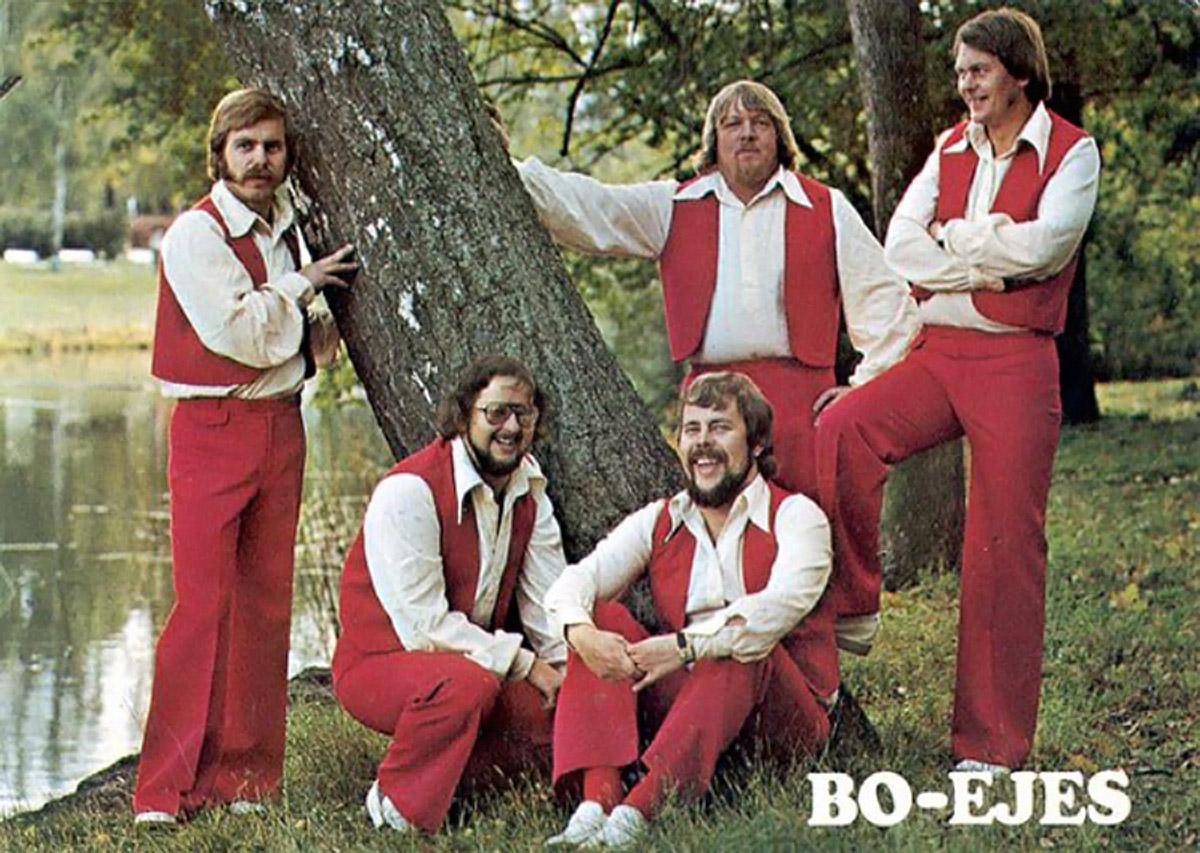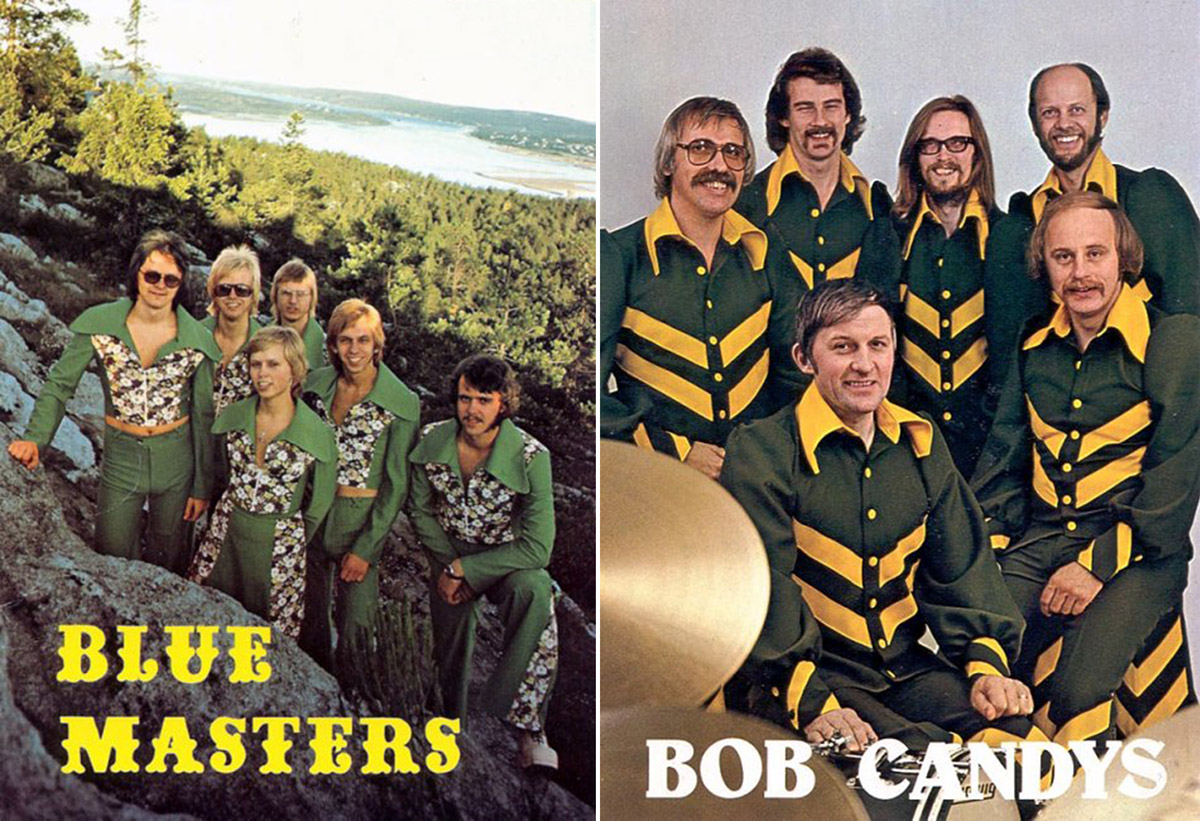 Well I thought Bhonus would win for biggest collars, but Blue Masters certainly is giving them stiff competition.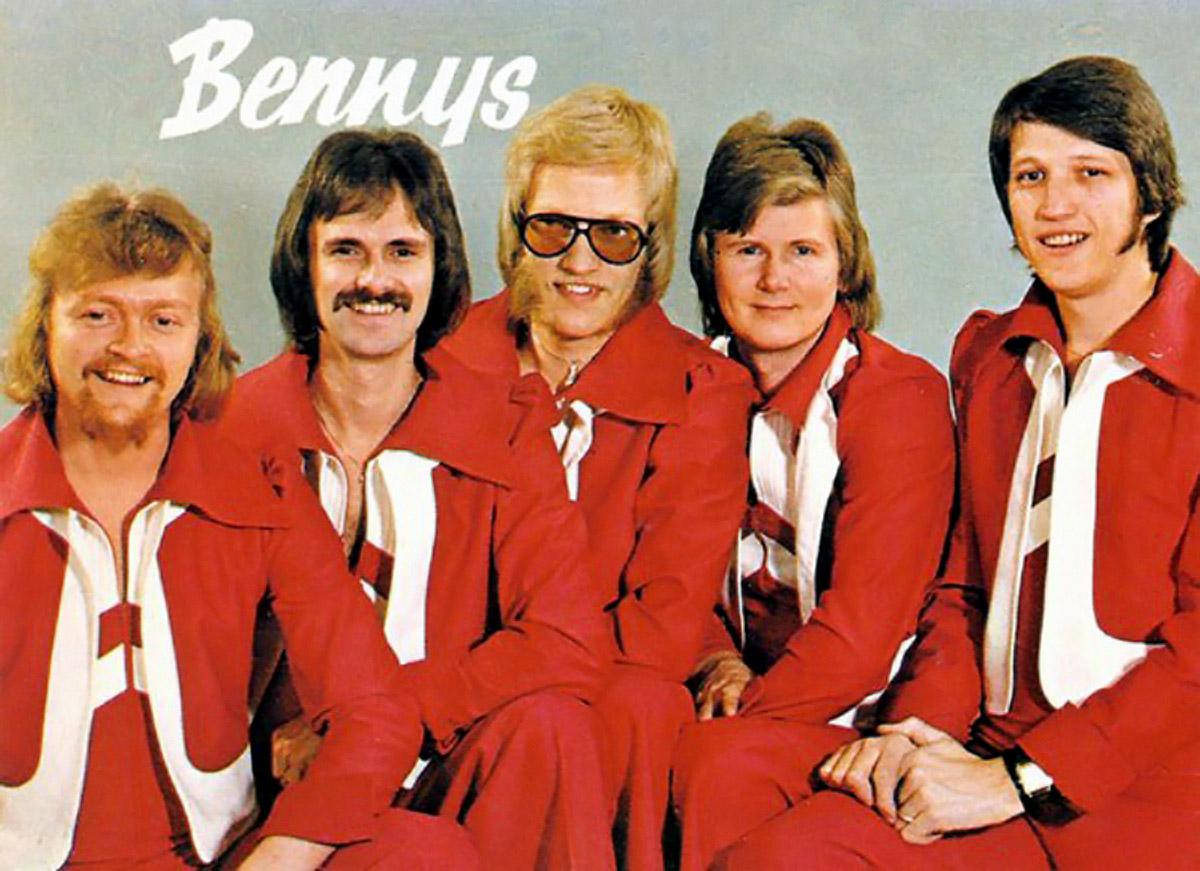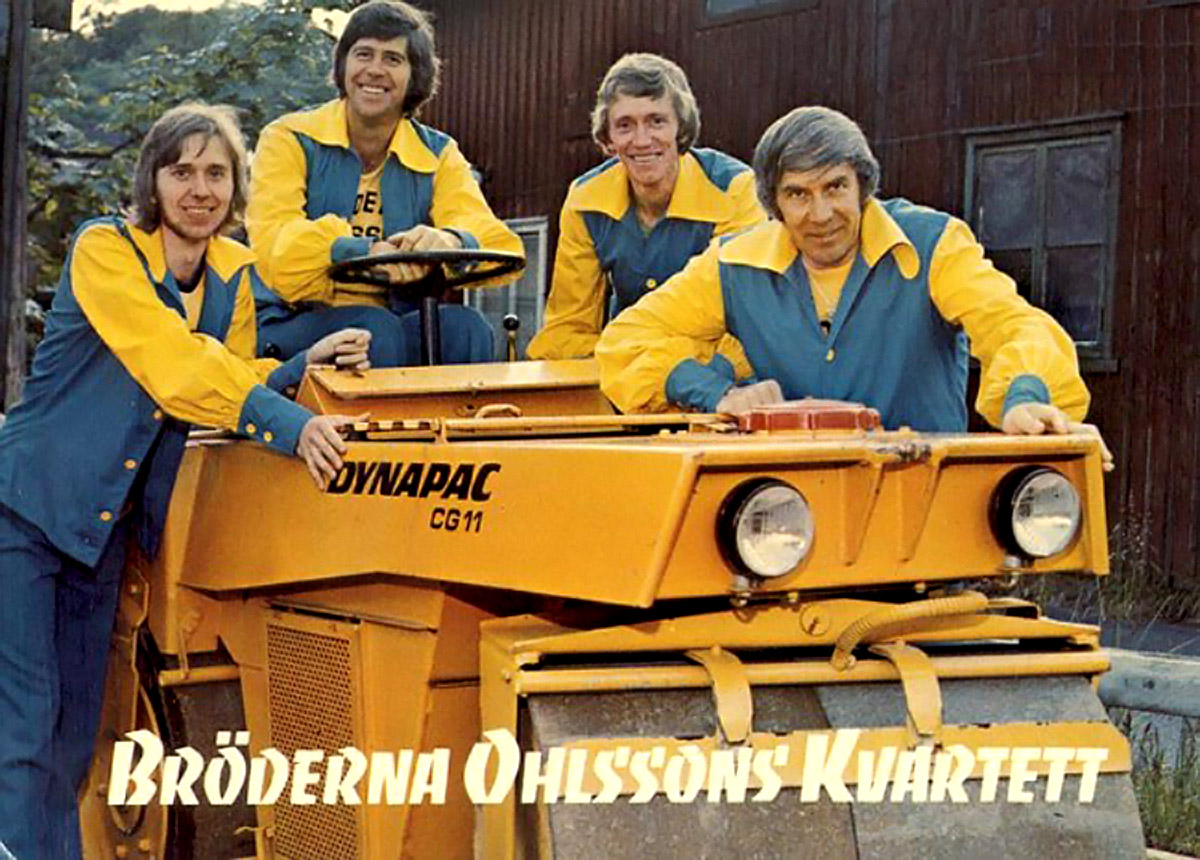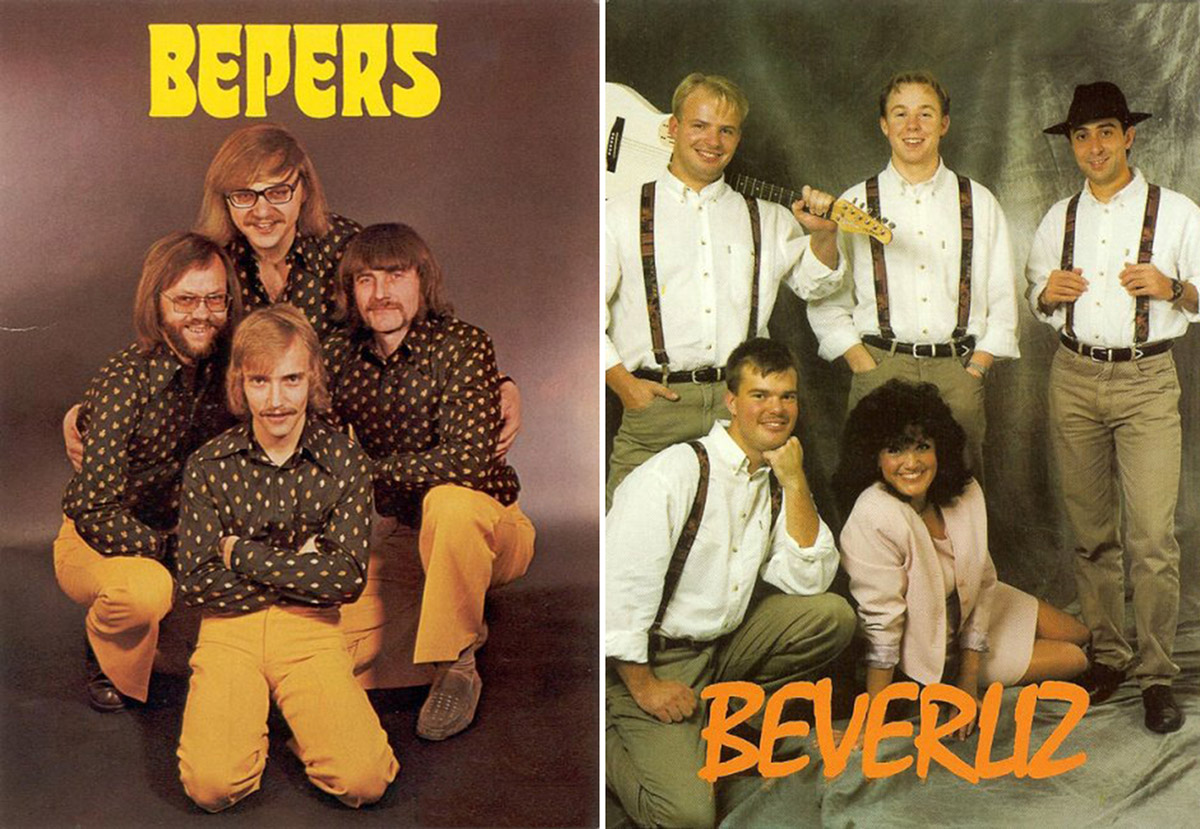 If I had to pick a favorite in this list, I'd have to go with Bepers.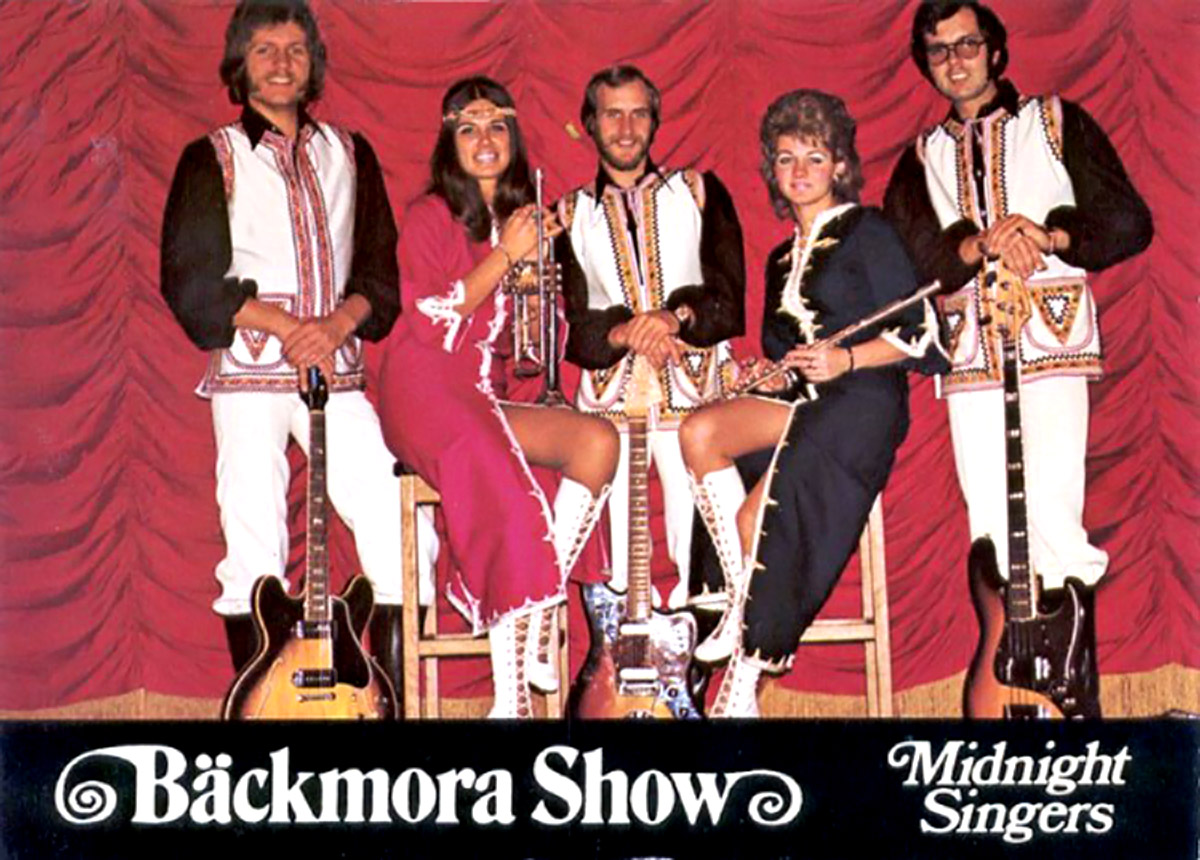 Not quite at ABBA level, but points for trying.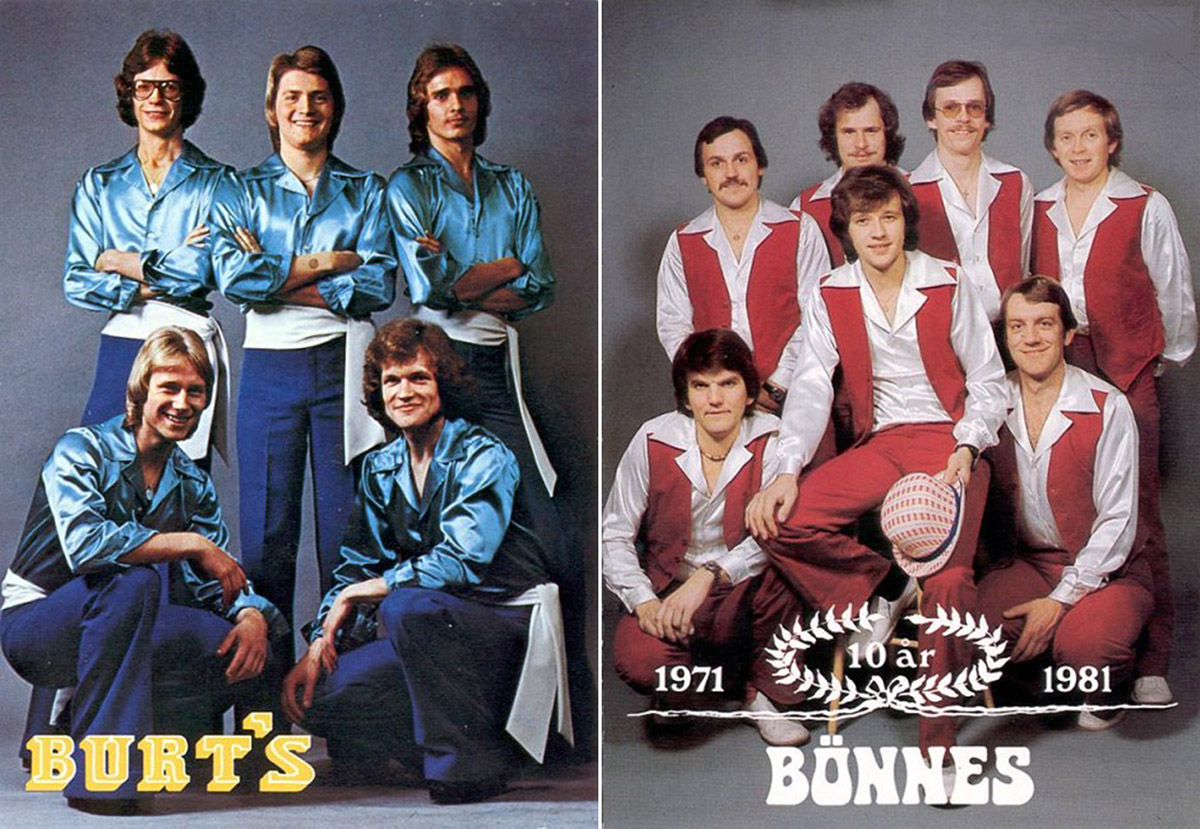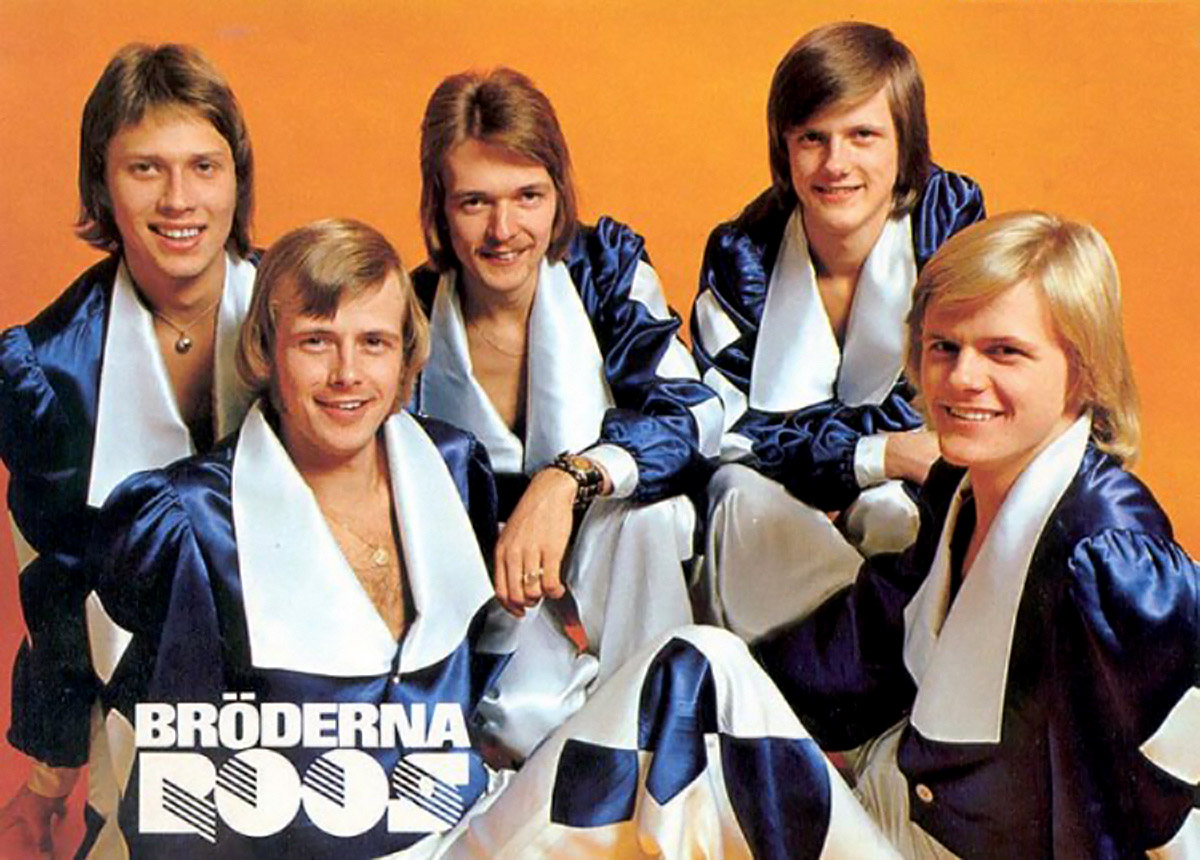 Okay, we may have a clear champion for biggest collar; the wingspan is perhaps not as aerodynamic, but it wins for sheer breadth-of-collar. Well done, Broderna Roos.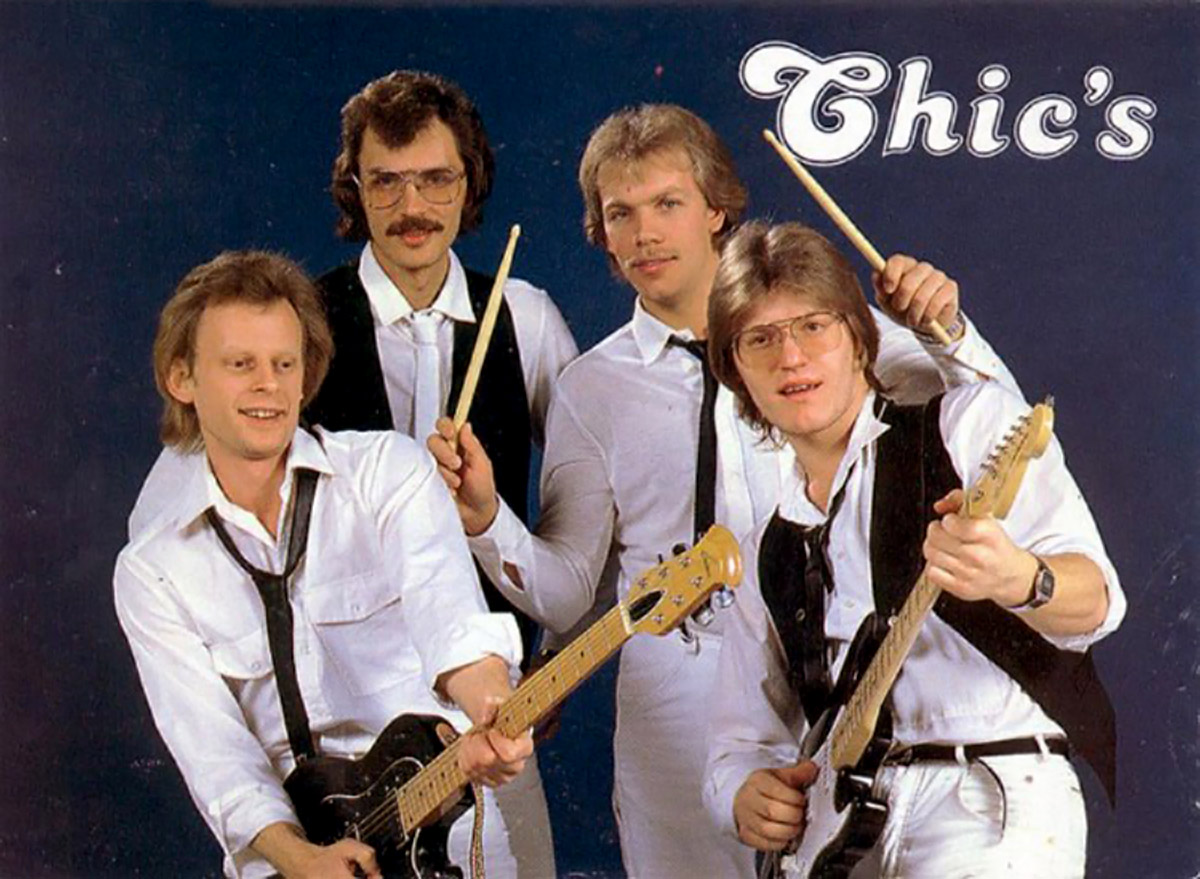 If I go see a band named "Chic's" and this is what comes on stage, I'll want my money back.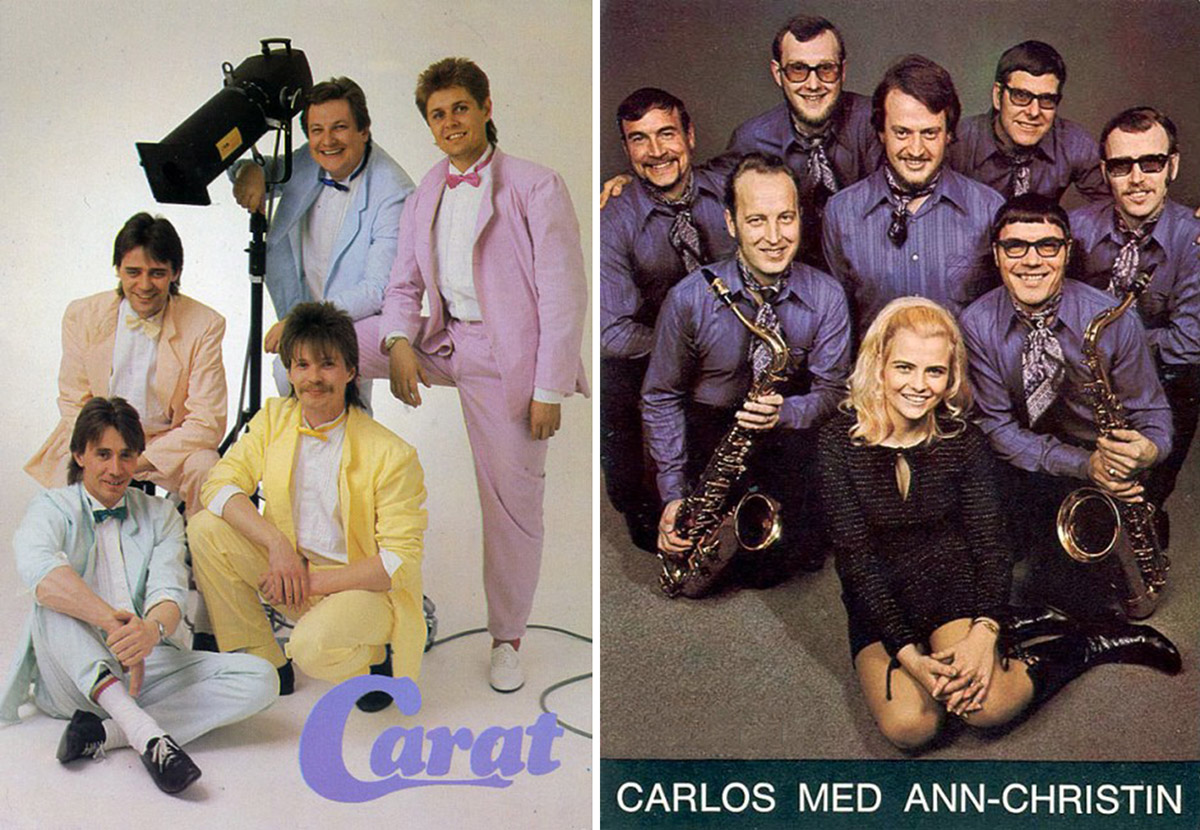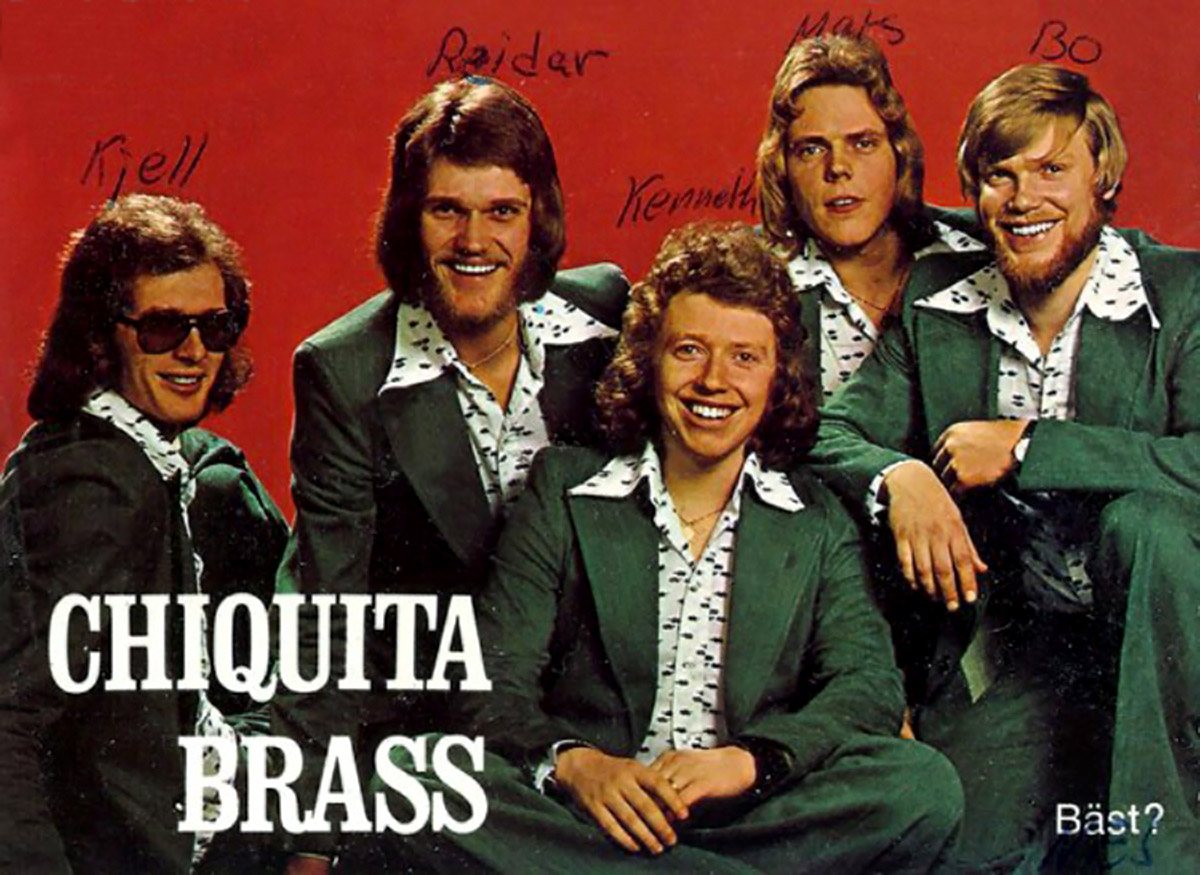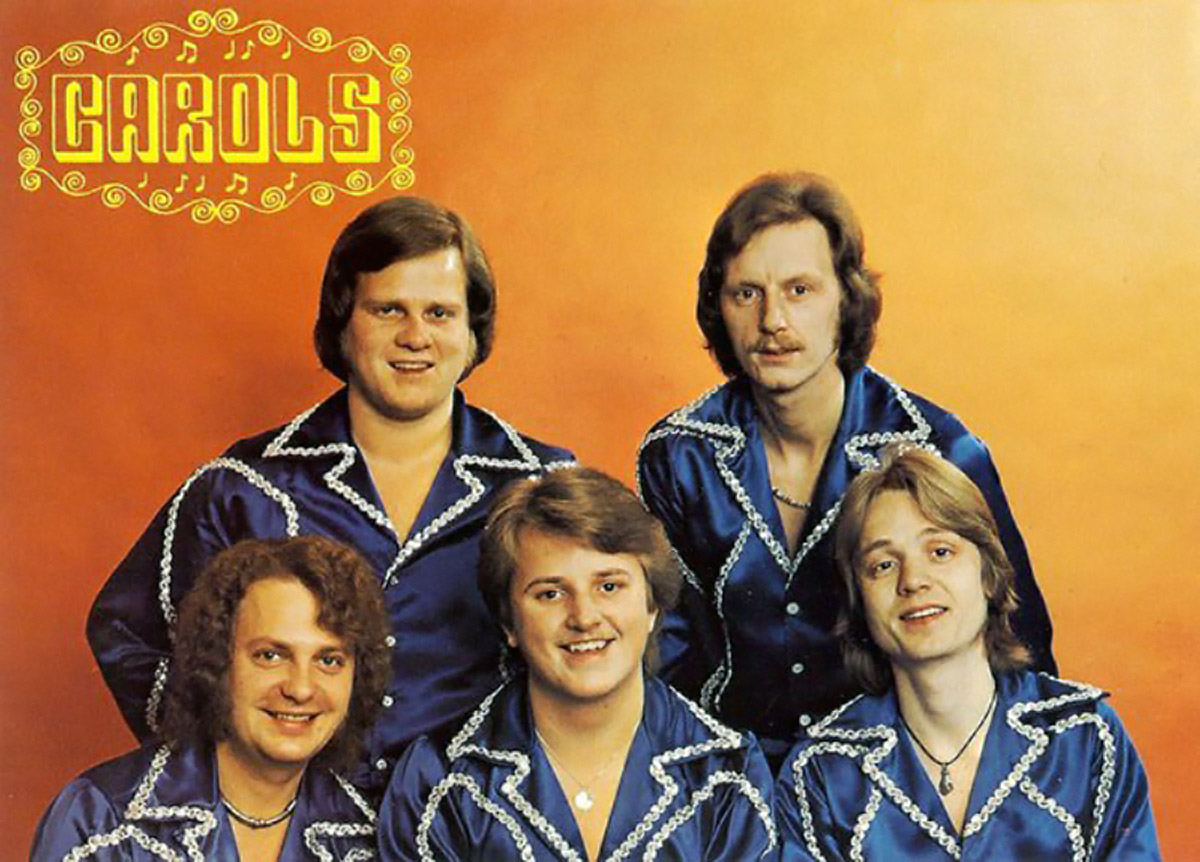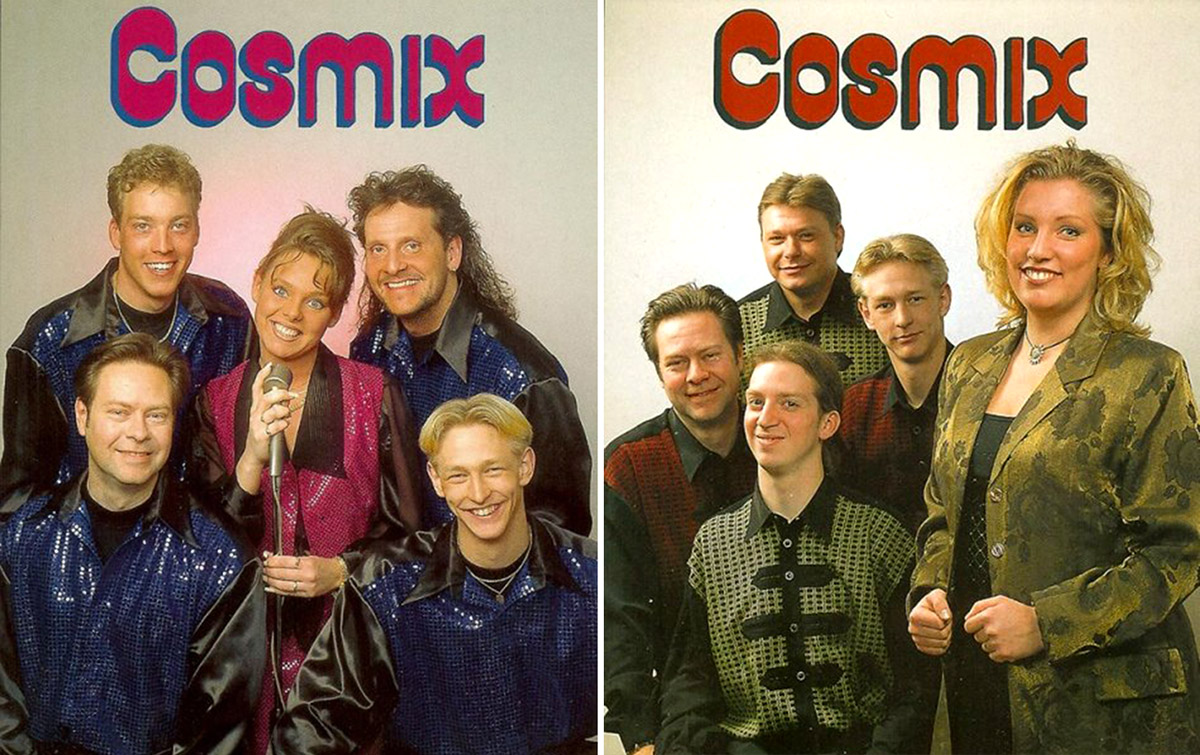 As you can see from the 1990s pics of Cosmix, the Scandinavians weren't finished in the 80s – and we aren't finished either.  We've made it A through C, but there's plenty of alphabet left.  Stay tuned.