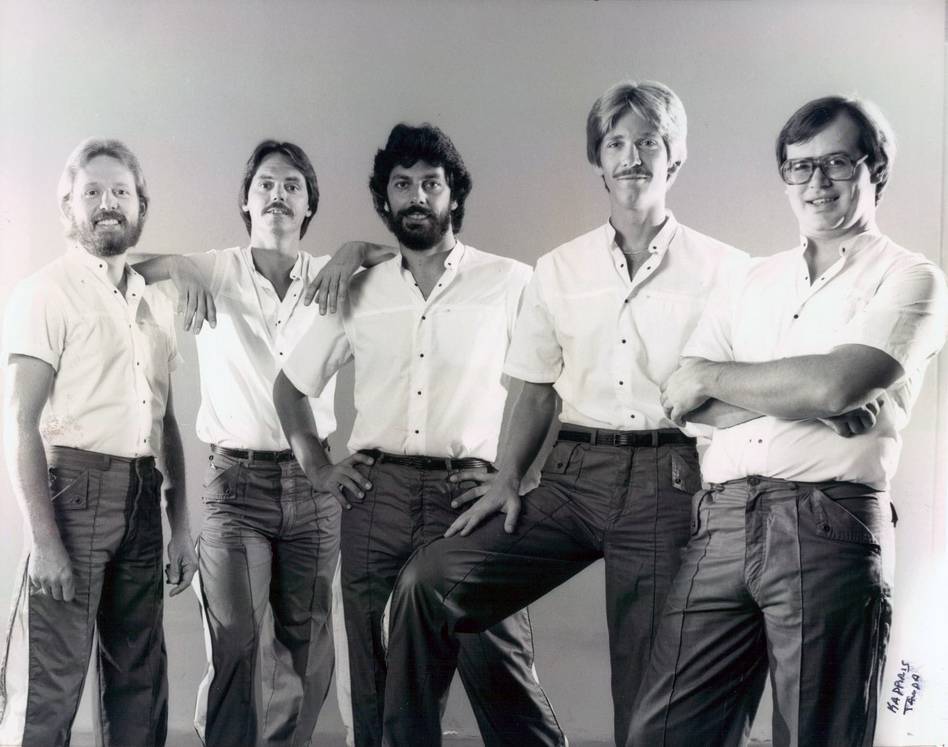 This group of strapping young men is the 1985 musical group, Momentum. Haven't heard of them? Well, join the other 7 billion people on Planet Earth. This is another post on musicians that never quite made it past the State Fair level. Back in the day, it was alright to not play Shea Stadium, there was always a place for you at the local hotel lounge. So, here's another loving tribute to bands like Momentum. Enjoy.
I'm thinking the guy on the right has to be the band's accountant. And "misspent youth" sounds like a punk band's name – they look more like a Manhattan Transfer.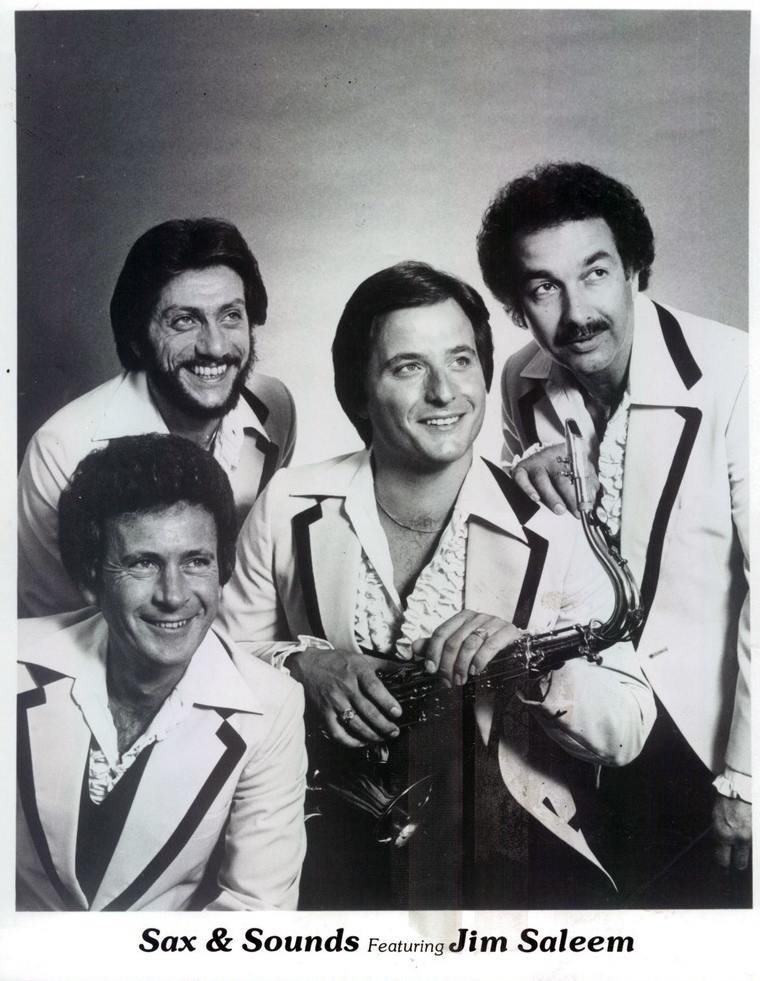 They are all staring into the light, and it is bringing them much joy….. except for the dude on the right who seems a bit wary of The Light.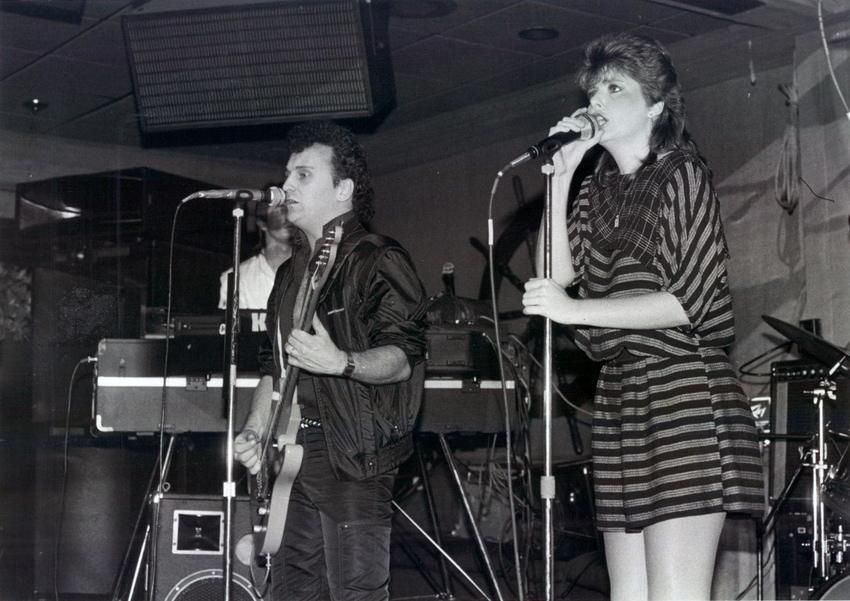 A couple of images of the group Blanco in 1983. I'm digging the miniskirt, and wondering whatever became of these people. Were Blanco and Momentum and Sax & Sounds all just side hobbies or were they careers? And if they were full time gigs, what did they do when the Holiday Inn and the Howard Johnson's lounges became "conference rooms"?
1983 group A New Personality.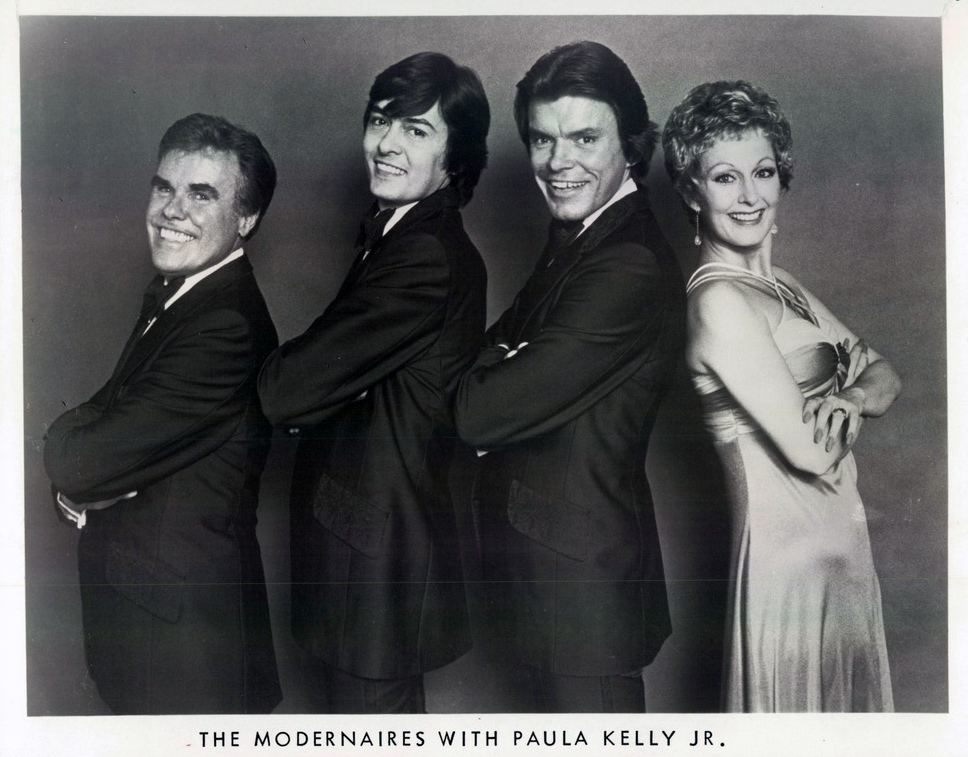 The Knewtones: an a capella group from 1981. The fella in the back seems out of place. Perhaps he's beginning to regret dropping out of the Skynyrd cover band in favor of his uncle's a capella quartet.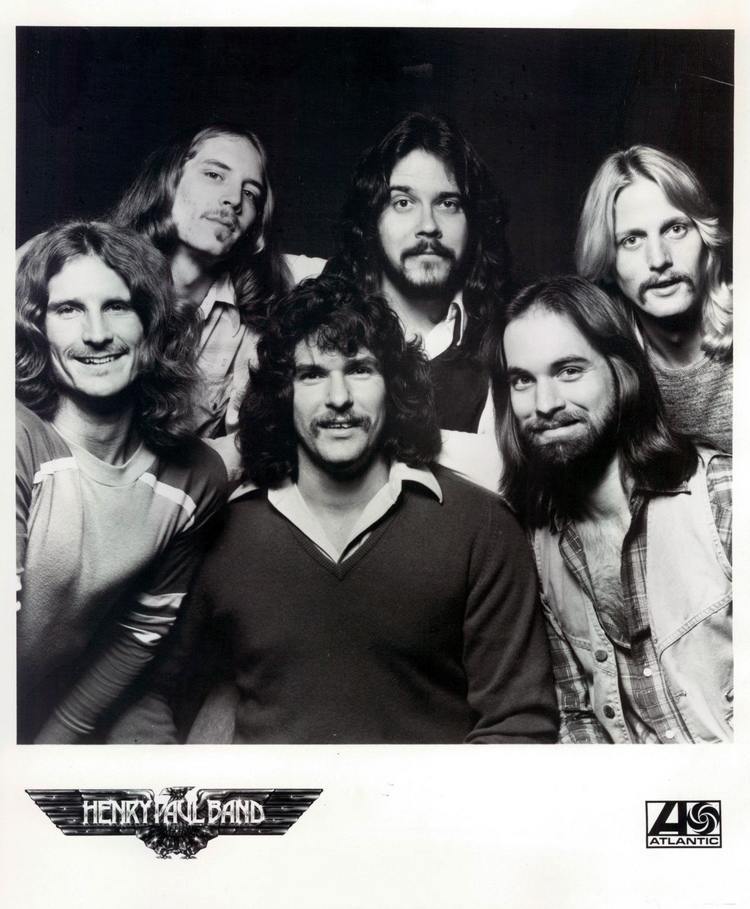 Henry Paul Band 1980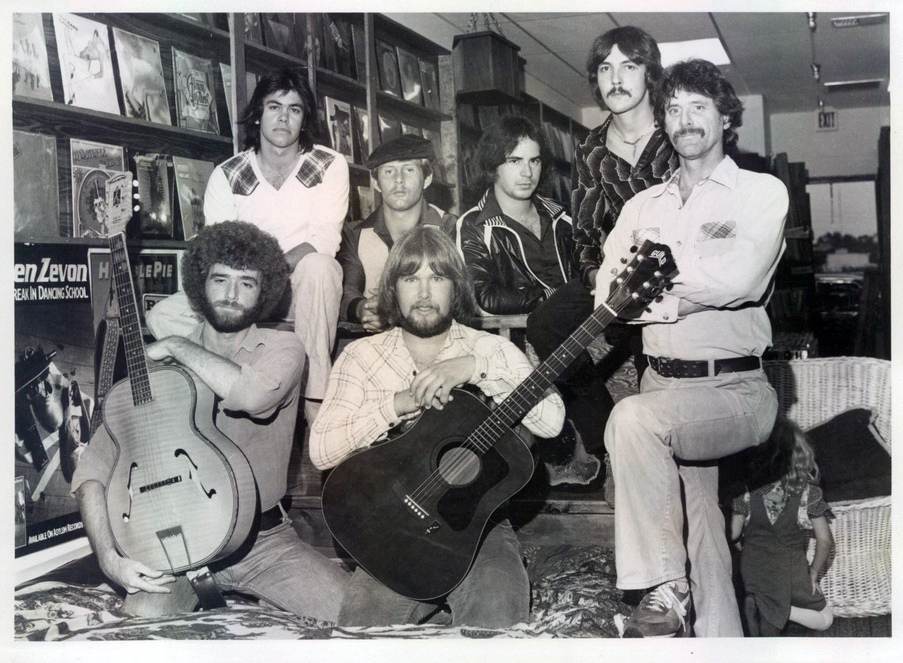 The Suspects 1980 (Before MTV, all bands looked like this)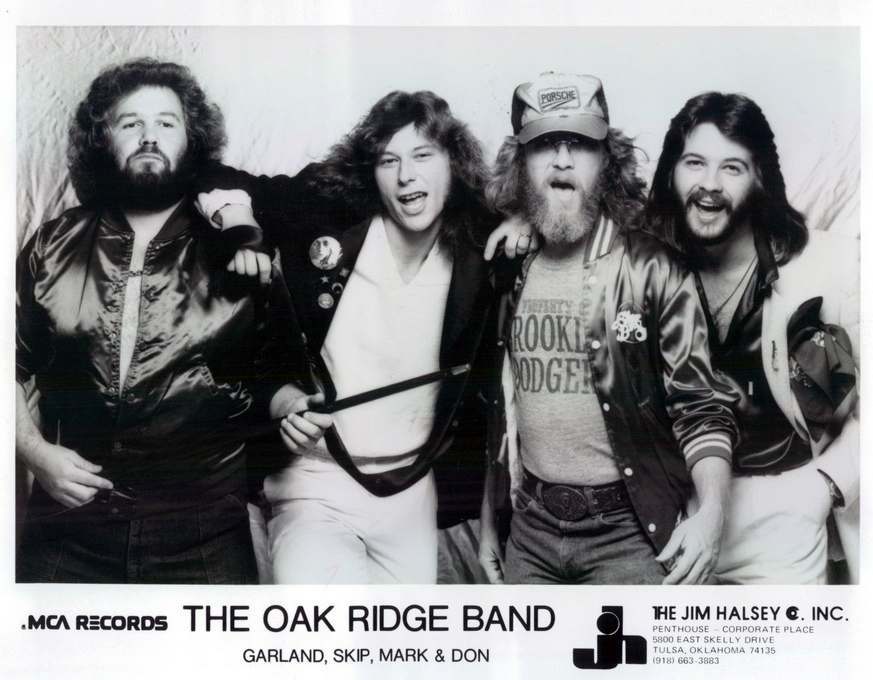 Not to be confused with The Oak Ridge Boys.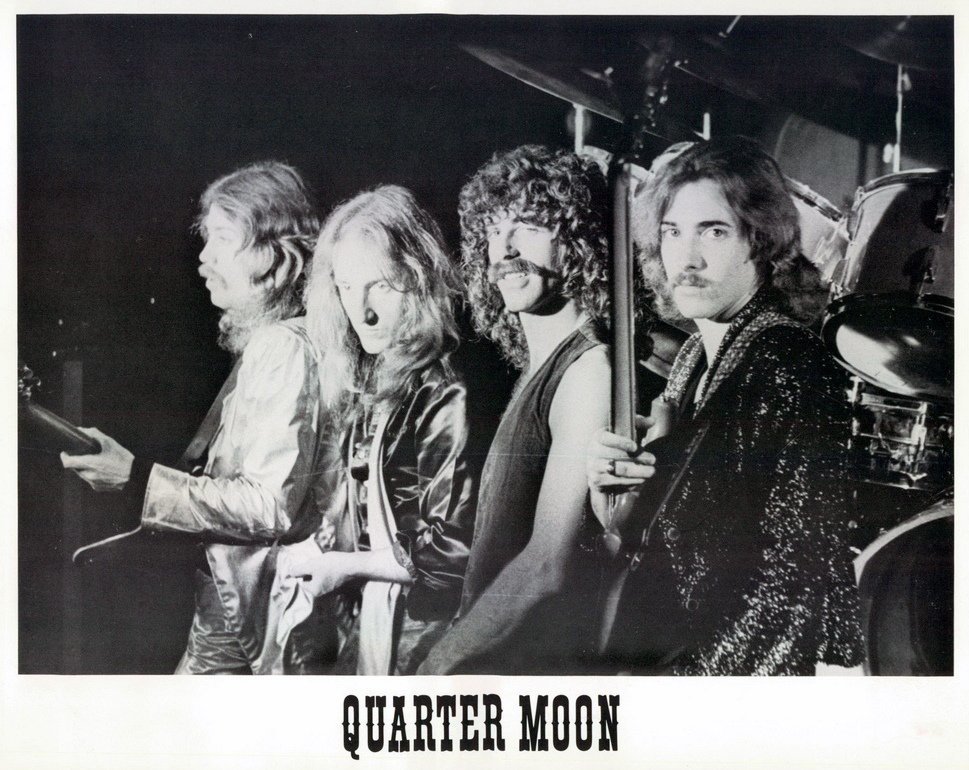 Quarter Moon 1979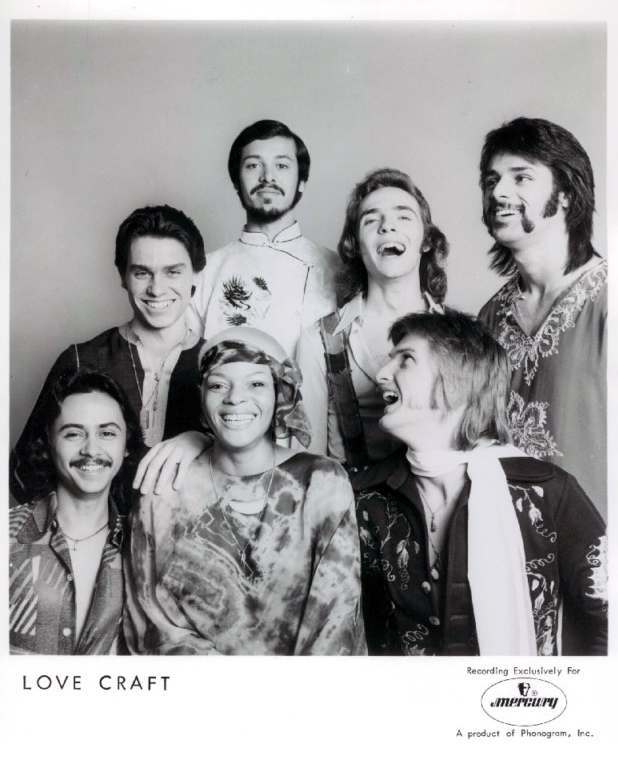 Love Craft 1975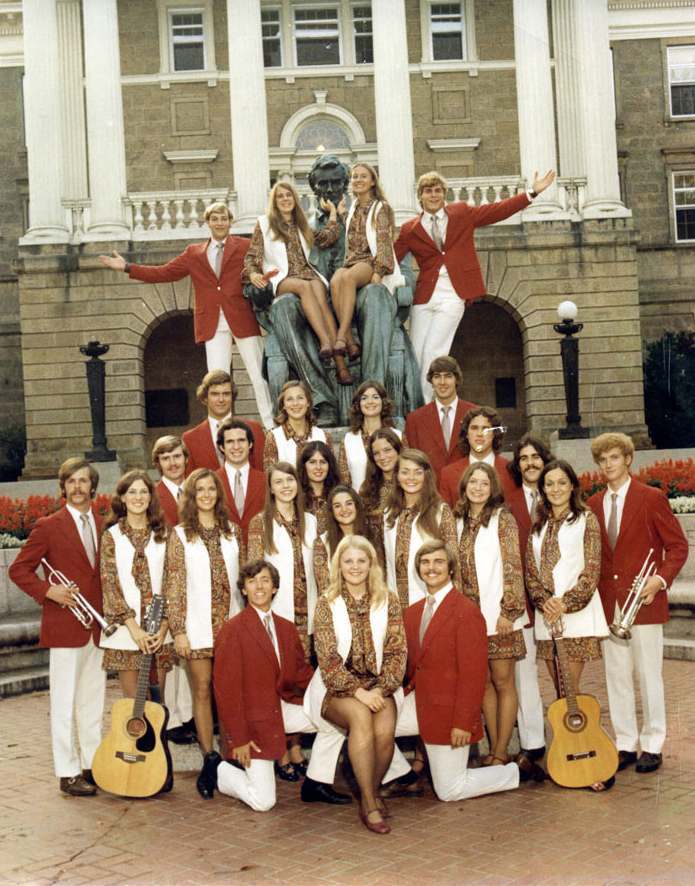 I have this dated as being from 1972, but I don't recall the group's name. I'm thinking they're associated with a college, not unlike this next group of finely garbed youth…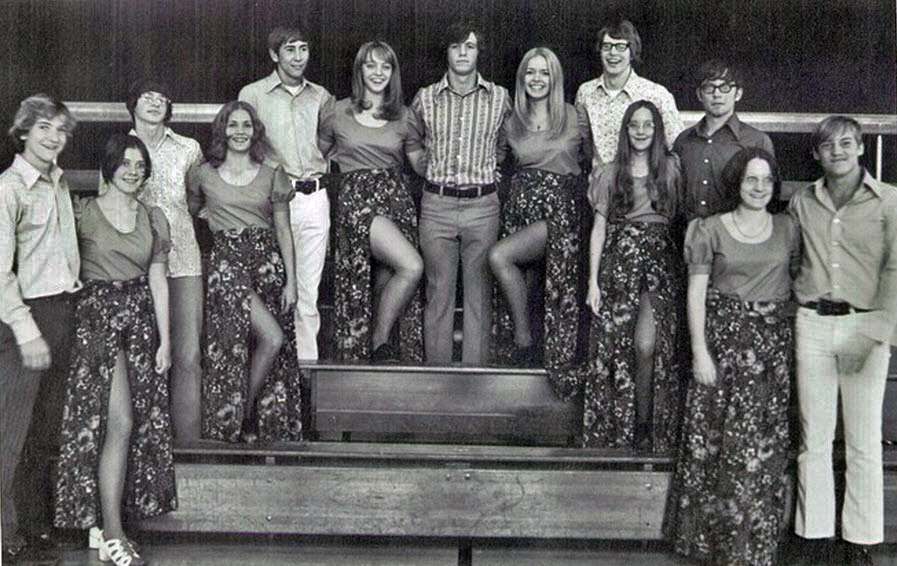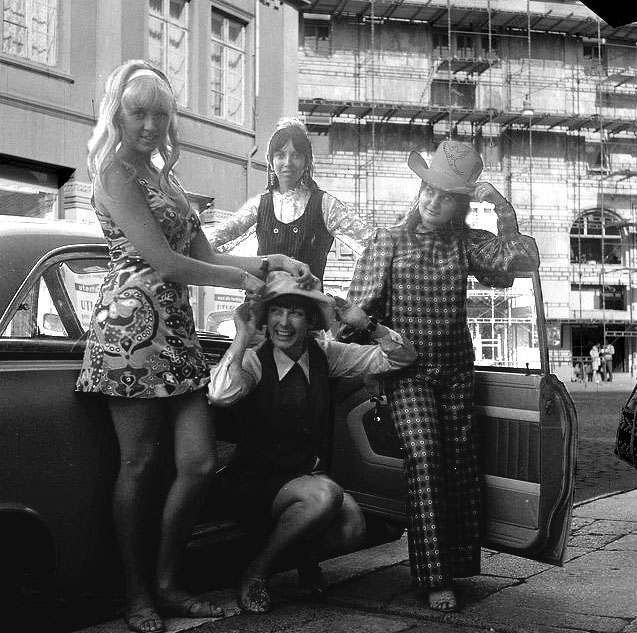 The Ladybirds. Ever heard of them? Here's another picture of this girl group oddity….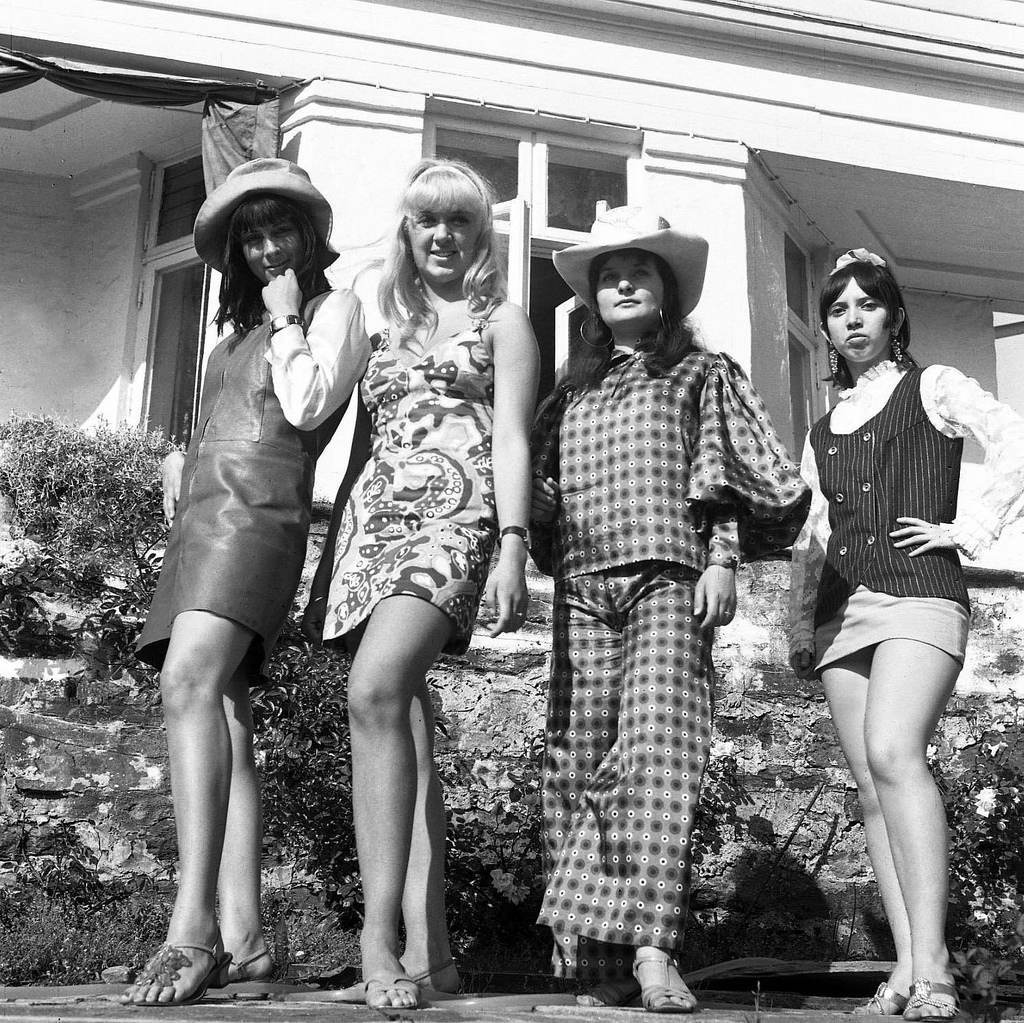 I did a quick Google search and found a group called The Ladybirds who called themselves the worlds first topless band! I'm guessing these are the same girls (?)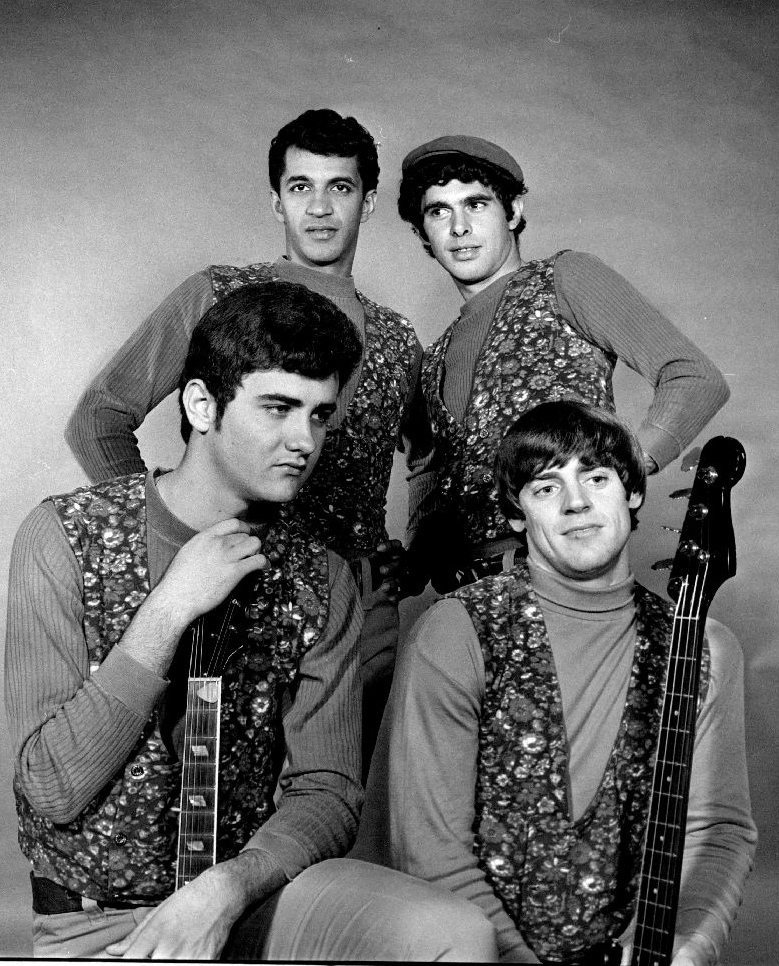 The Birdwatchers 1967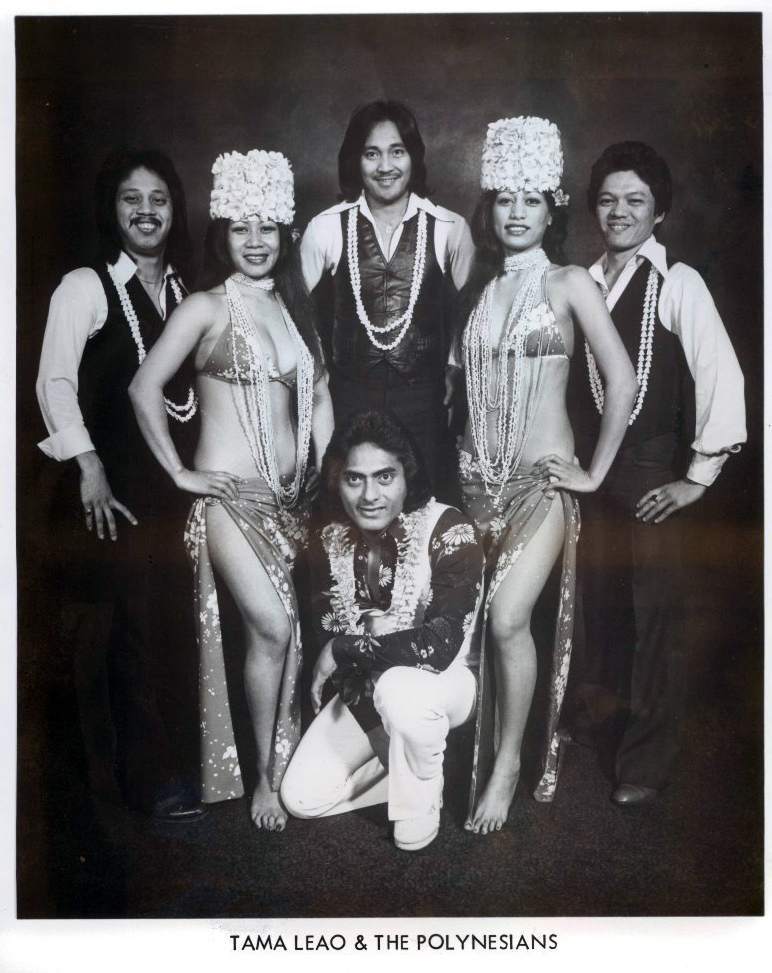 If Tama Leao & the Polynesians doesn't cash in on ethnic stereotypes enough for you, well then it's time to take it up a notch…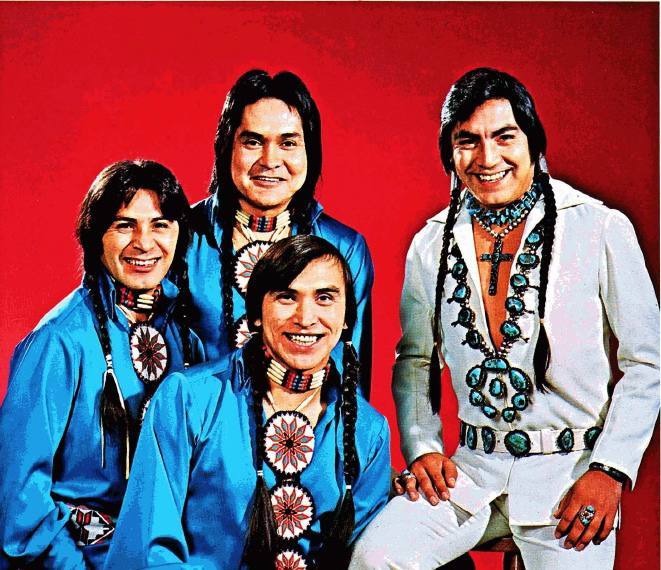 Billy Thunderkloud & the Chieftones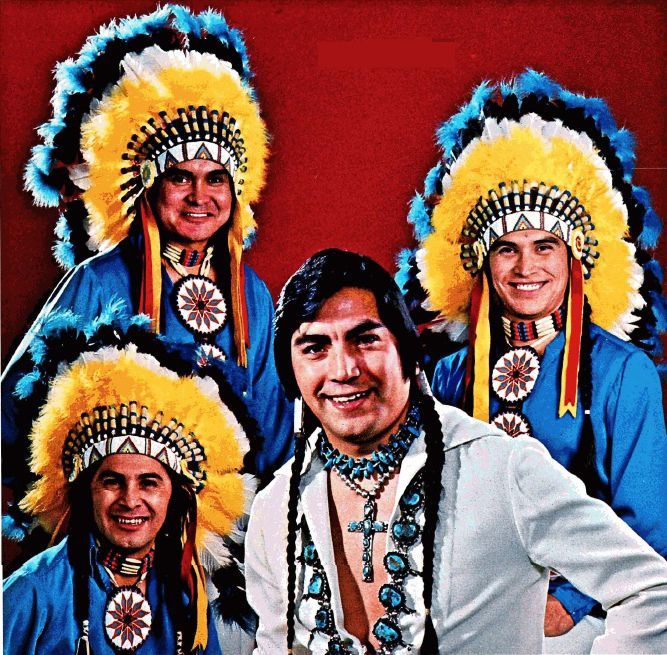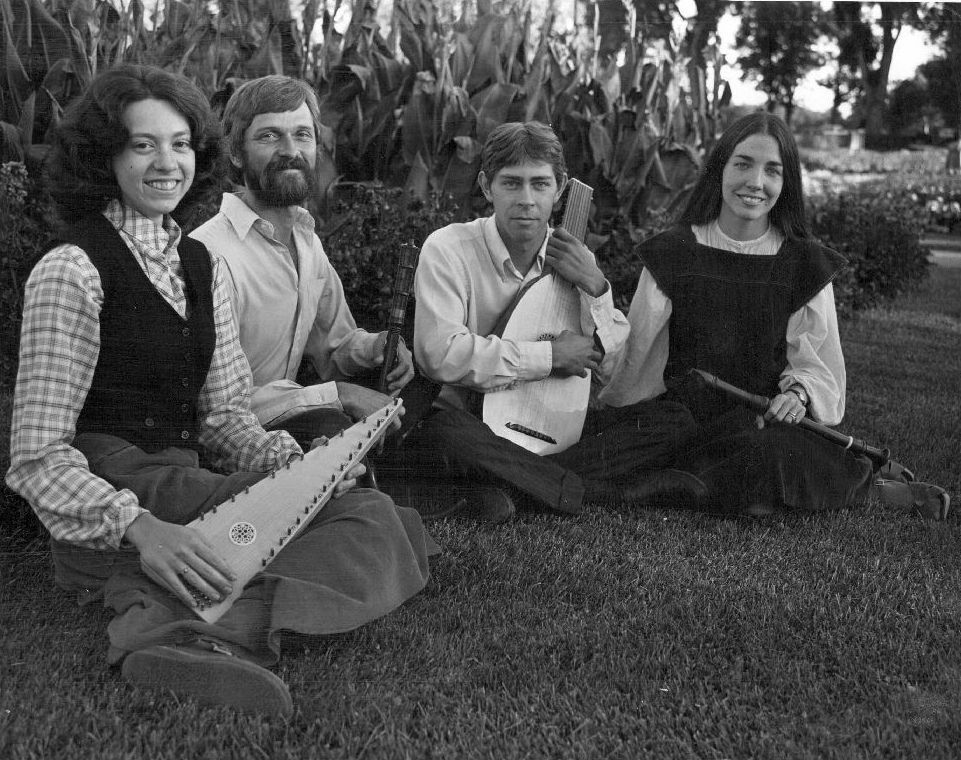 I appreciate their musicianship, but those 70s early 80s folk troupes could get pretty self-important. Not a lot of hard drugs and groupies on the Renaissance Fair circuit, but there was plenty of poetry reading and hummus to make up for it.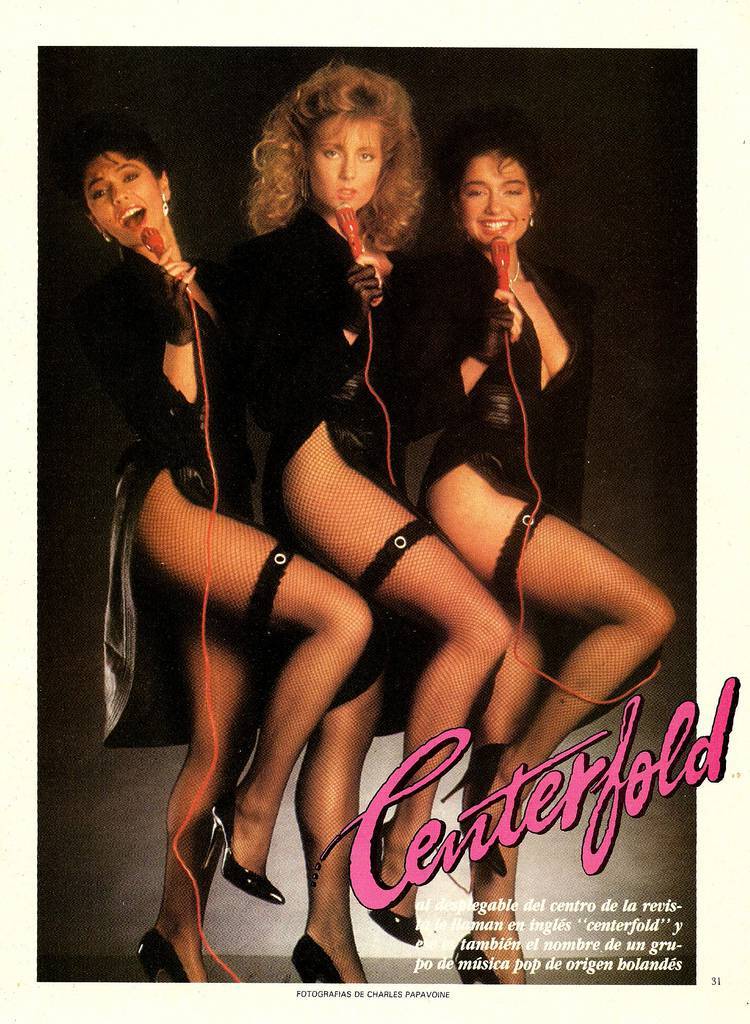 Never heard of them, but I'm sure they were very talented. Picture yourself at a dimly lit Holiday Inn lounge sipping on a Tom Collins watching Centerfold cover "Cadida". Heaven.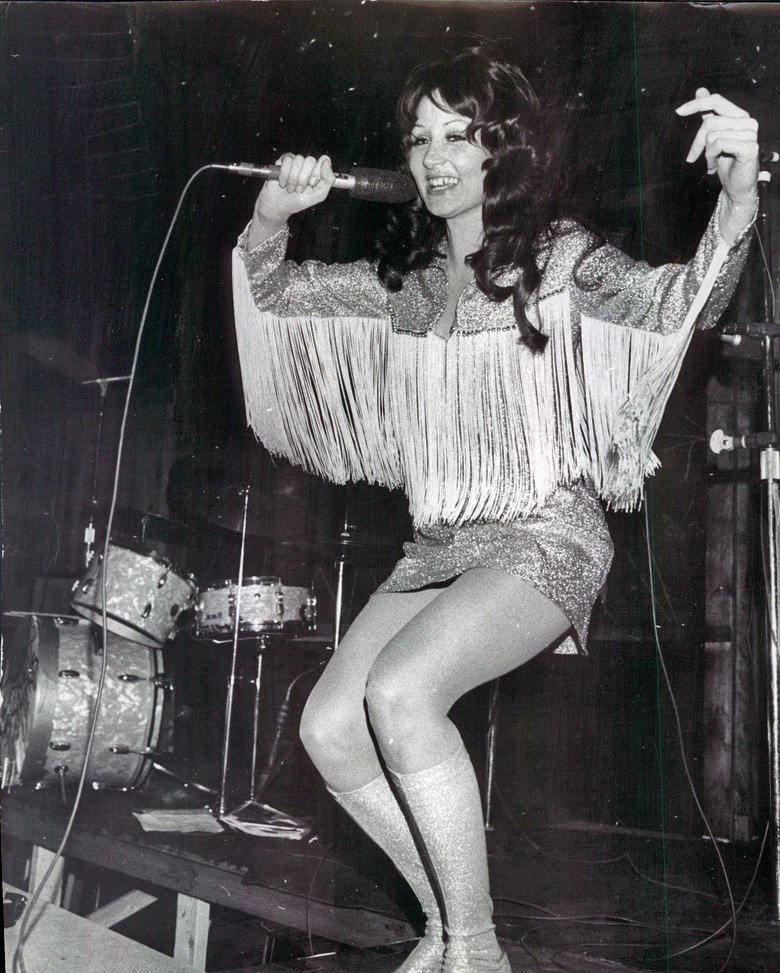 Not sure who this is in this found photo; however, this groovy wardrobe deserves to be seen.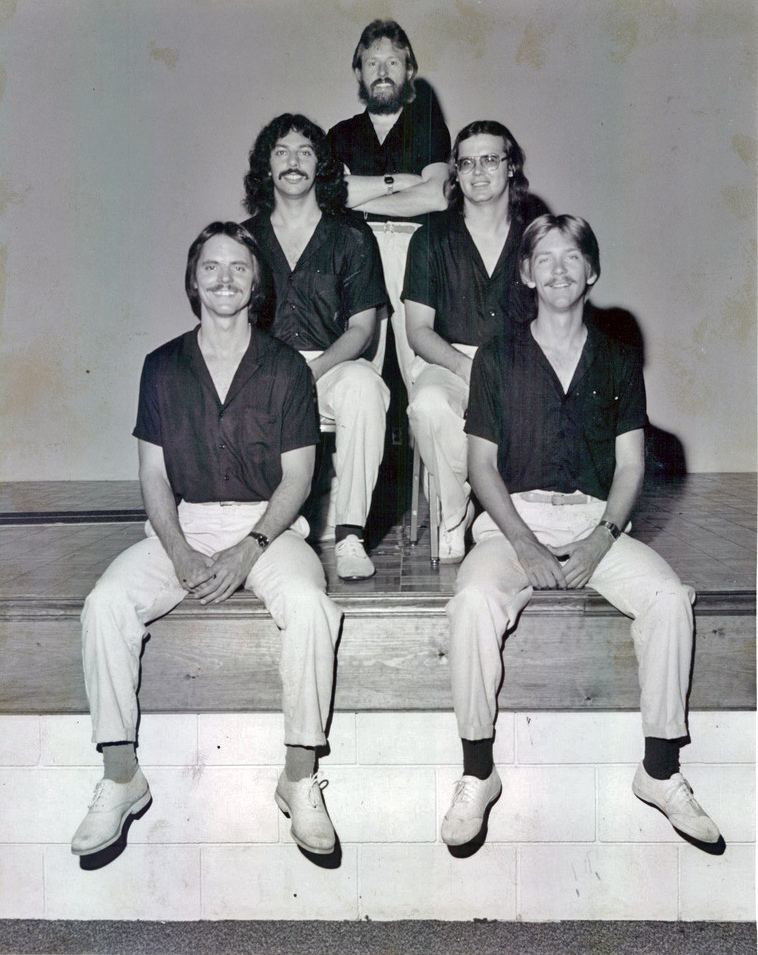 Recognize these guys? Yep, it's Momentum again. This picture was from 1984; the one at the top of the post is from 1985. We've come full circle. Seems a good place to end. Bye!