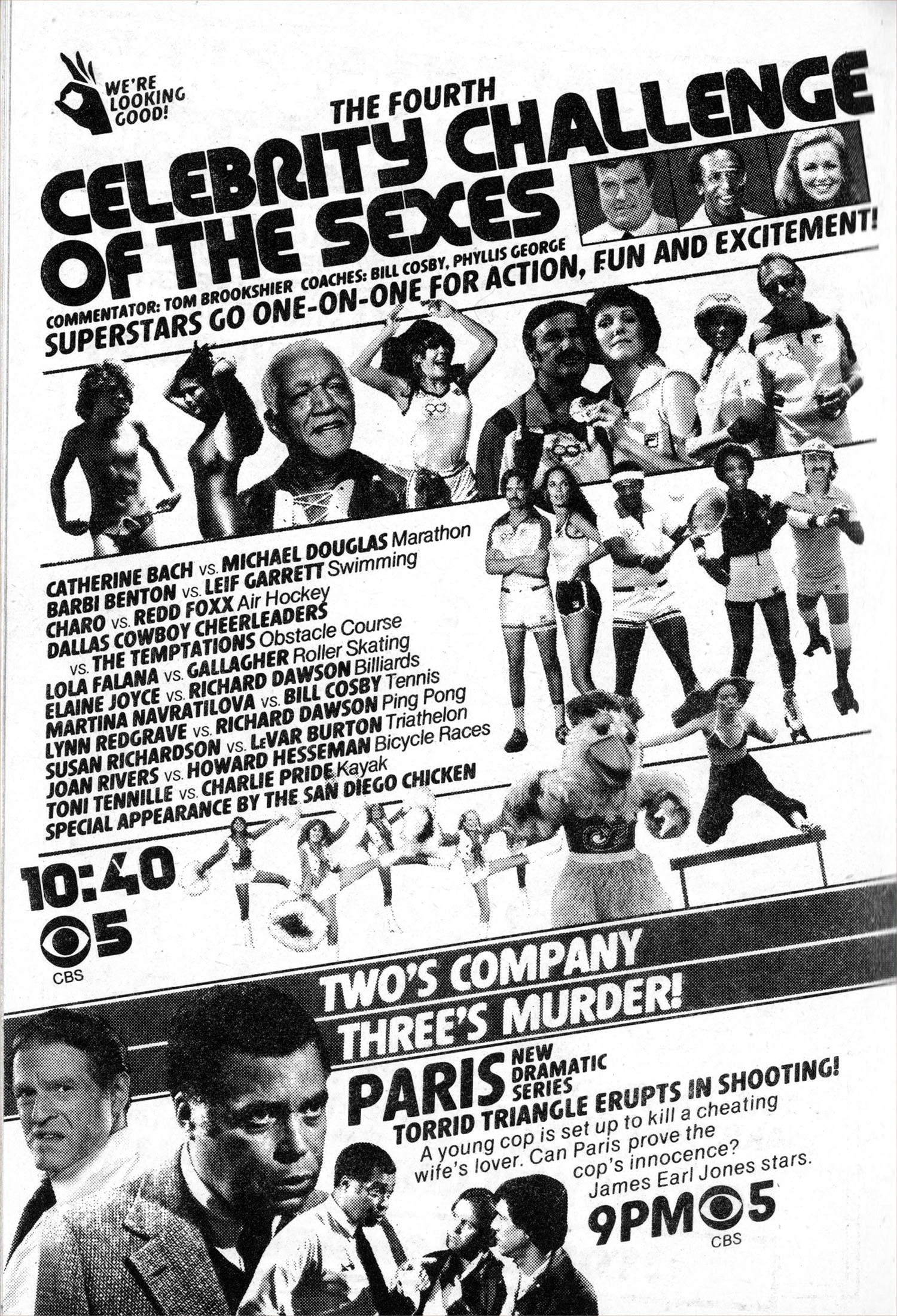 "The Fourth Celebrity Challenge of the Sexes" from October 1979 is the perfect example of the trend in the 1970s (and into the eighties) to dig up as many celebrities as possible and throw them into some silly special.  In this single special we have Michael Douglas, Redd Foxx, Bill Cosby, Richard Dawson, Joan Rivers, Lynn Redgrave, Leif Garrett, LeVar Burton, Charlie Pride – and, to lure male eyeballs, Catherine Bach, Charo, Elaine Joyce, Barbi Benton and The Dallas Cowboy Cheerleaders.  The very idea of Redd Foxx facing Charo in a game of air hockey sounds absolutely ridiculous – but it was par for the course, when it came to celebrity specials rolled out week after week.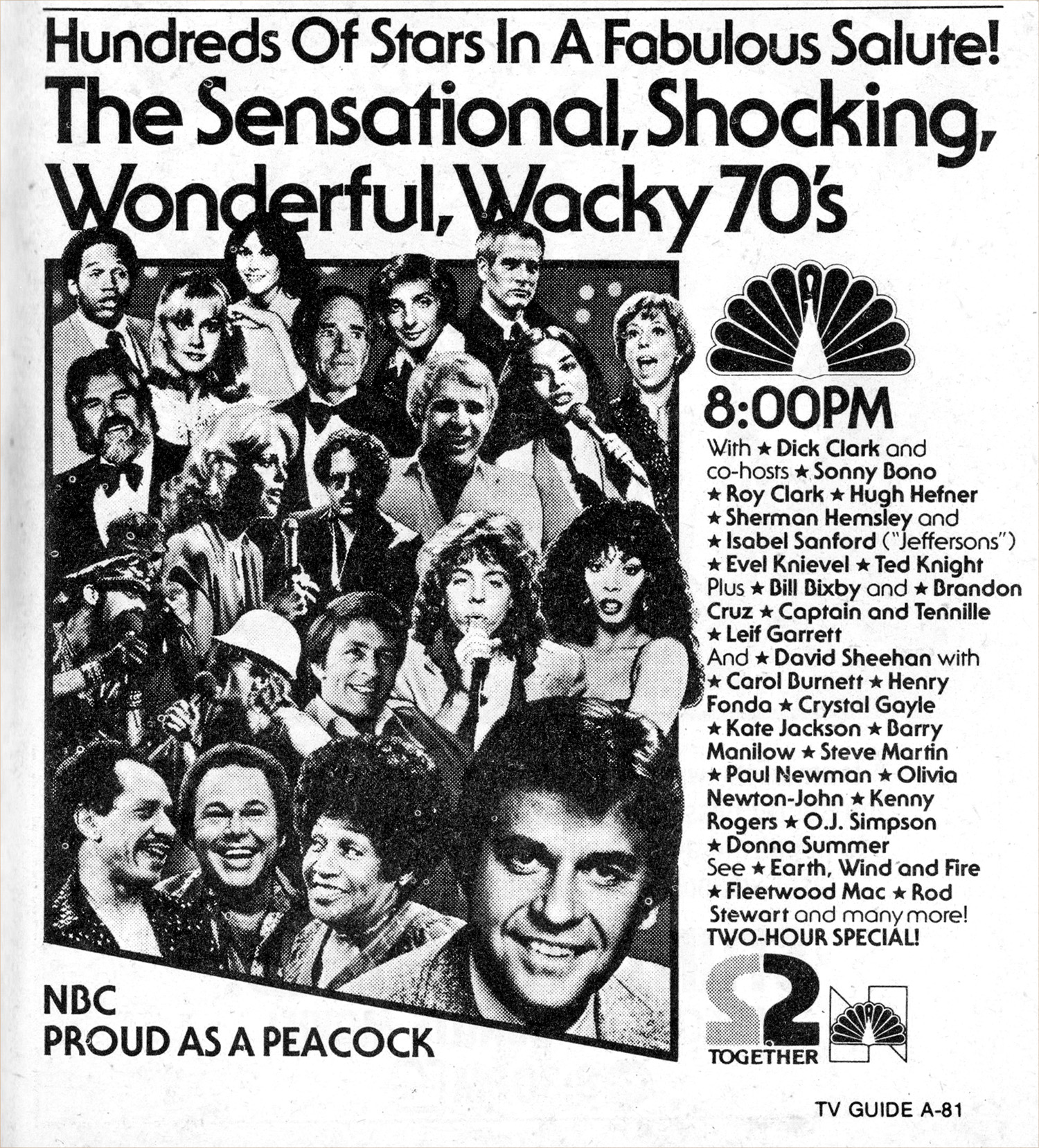 O.J. Simpson, Rod Stewart, Evel Knievel, Fleetwood Mac, Leif Garrett, Olivia Newton John… the list goes on with this December 1979 special.  Where did this frenzy to recruit as many celebs originate?  You might say it started all the way back to 1963 with It's a Mad, Mad, Mad, Mad World, which featured an endless array of familiar faces, and then with the disaster movies of the seventies (ex. Towering Inferno, Meteor, Airport '75) which also delivered one celebrity after another.
Of course, some presentations were able to deliver celebrities of higher caliber than others.  Shows like the Hollywood Squares, The Love Boat and Fantasy Island became notorious for casting washed up celebrities desperate for a role of any kind.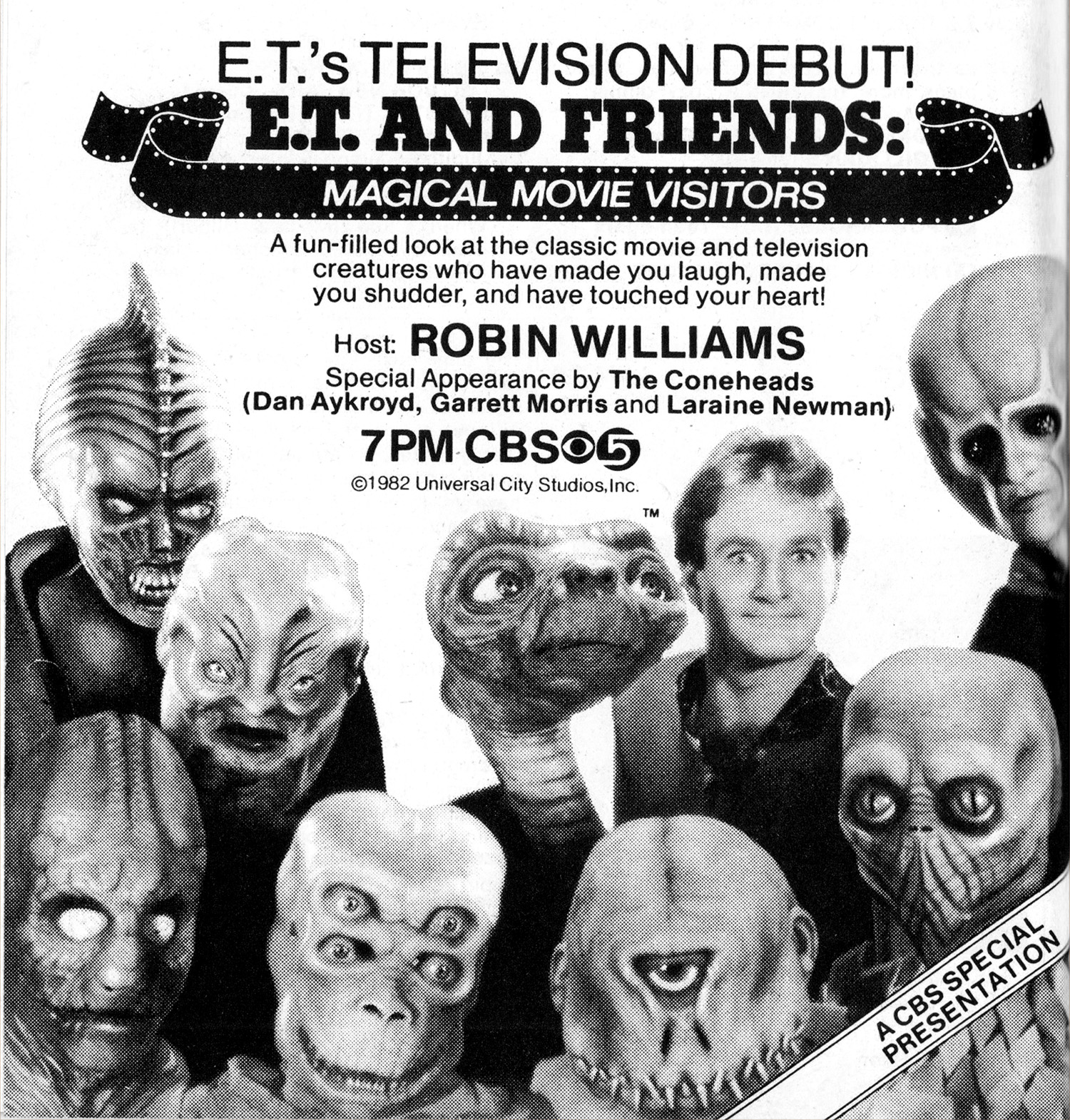 As this E.T. special from December 11, 1982 demonstrates, TV specials are an excellent sources of pop-culture oddities.  Here we have Robin Williams with E.T.; in previous examples you have O.J. Simpson sharing the stage with Barry Manilow, Redd Foxx with Charo… it definitely makes for "interesting" time capsules.
So, here are some more interesting time capsules from old issues of TV Guide.  Enjoy.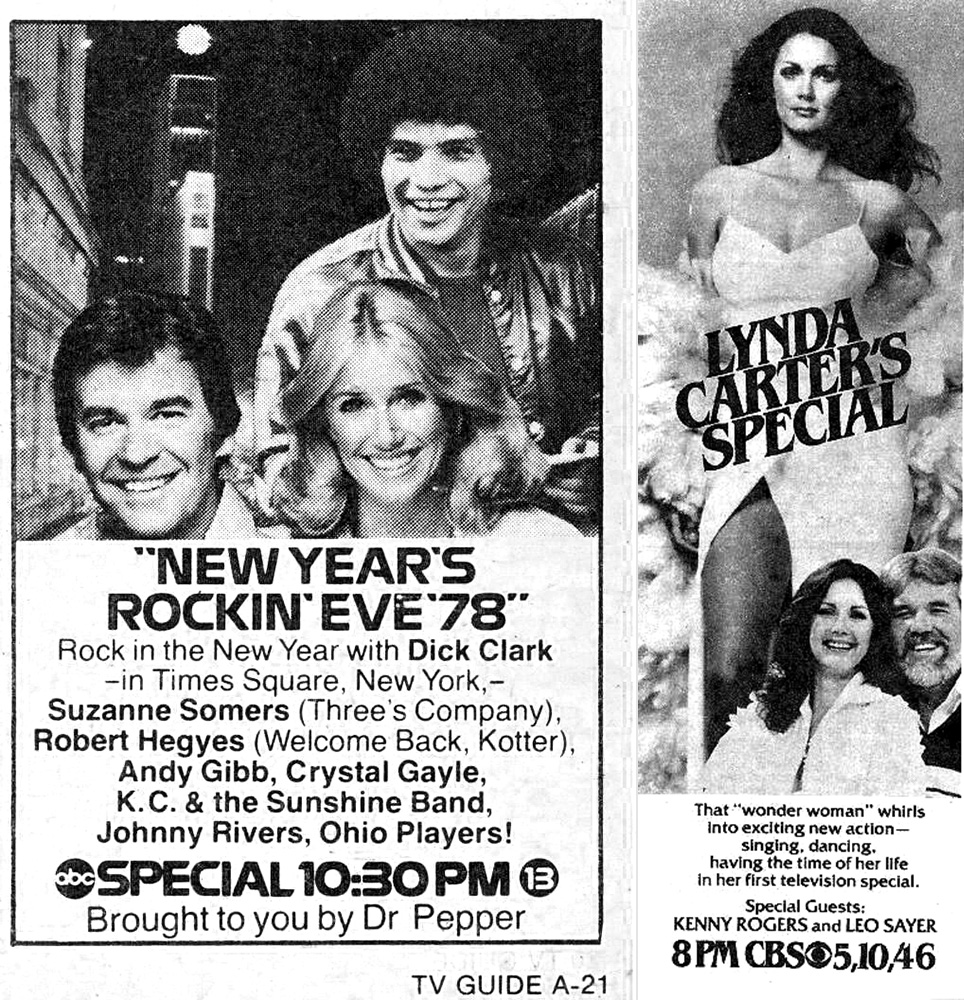 (L) Epstein of Welcome Back Kotter with the Ohio "Fiiiii-yer" Players, and Andy Gibb. (R) Wonder Woman, Kenny Rogers and Leo Sayer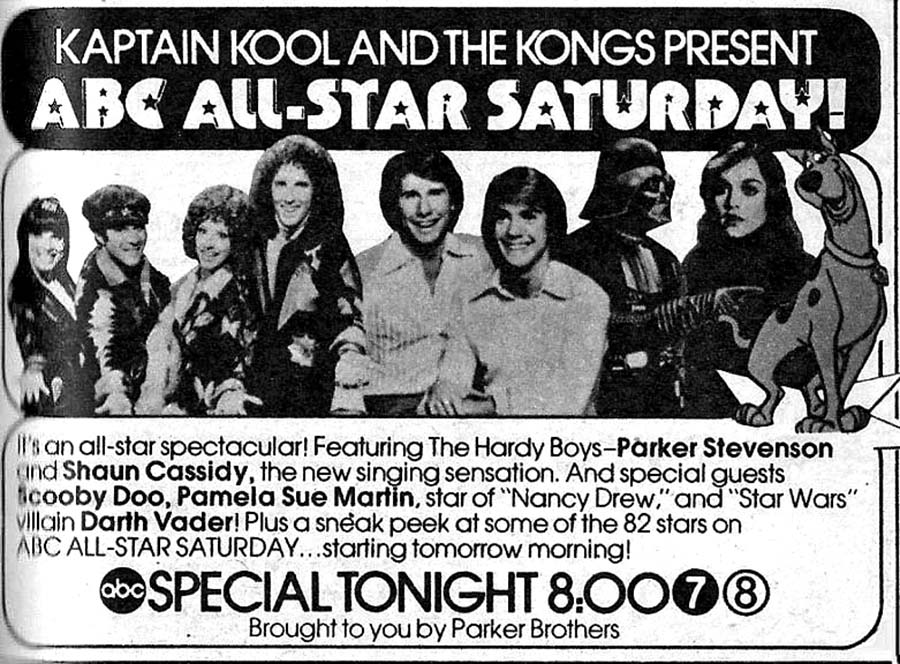 Darth Vader, Scooby Doo, Shaun Cassidy and Nancy Drew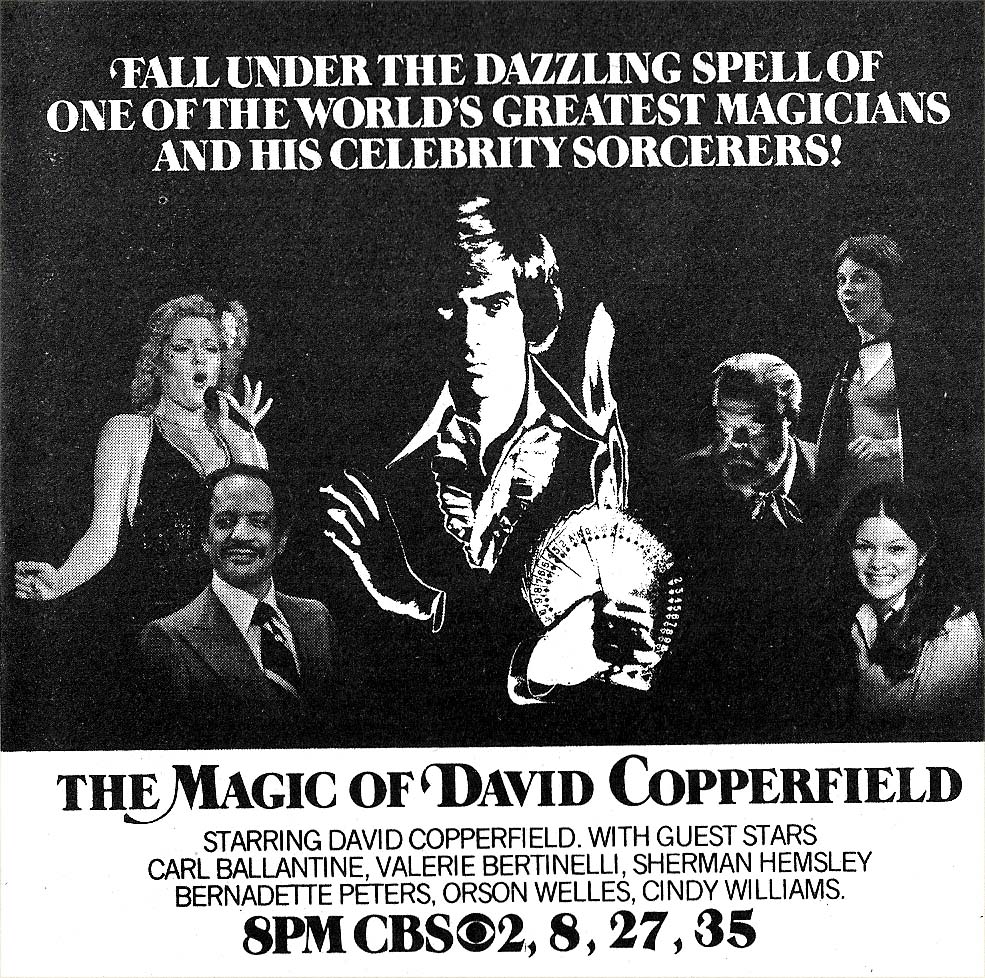 Orson Welles, Valerie Bertinelli, and George Jefferson (Sherman Hemsley).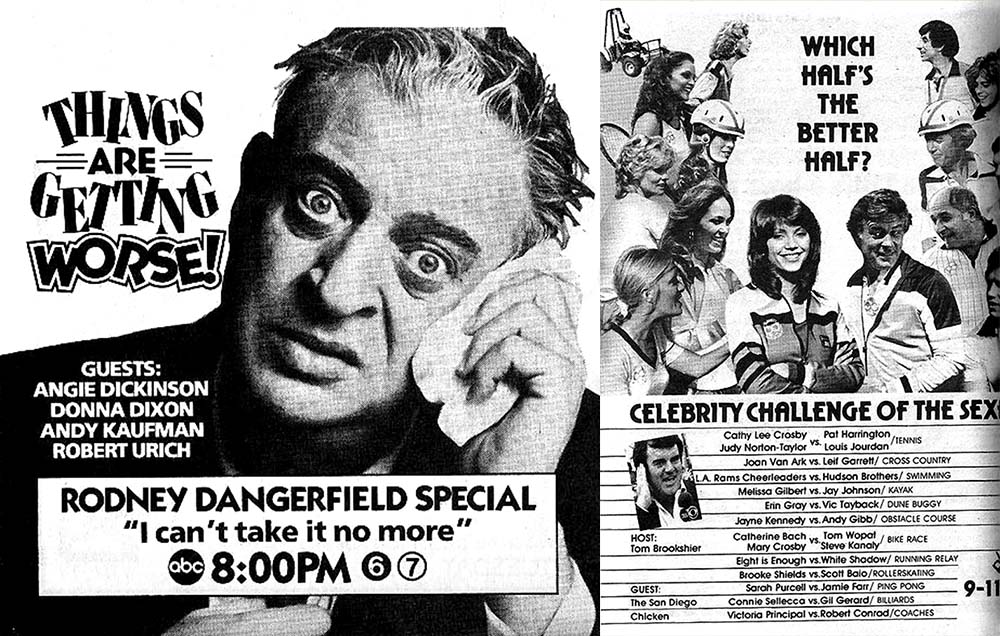 (L) Rodney Dangerfield with guests Andy Kaufman and Angie Dickinson. (R) Another Celebrity Challenge featuring Brooke Shields and Scott Baio rollerskating, and Erin Gray (Wilma from "Buck Rogers") and Vic Tayback (Mel from "Alice") in a dune buggy competition (!)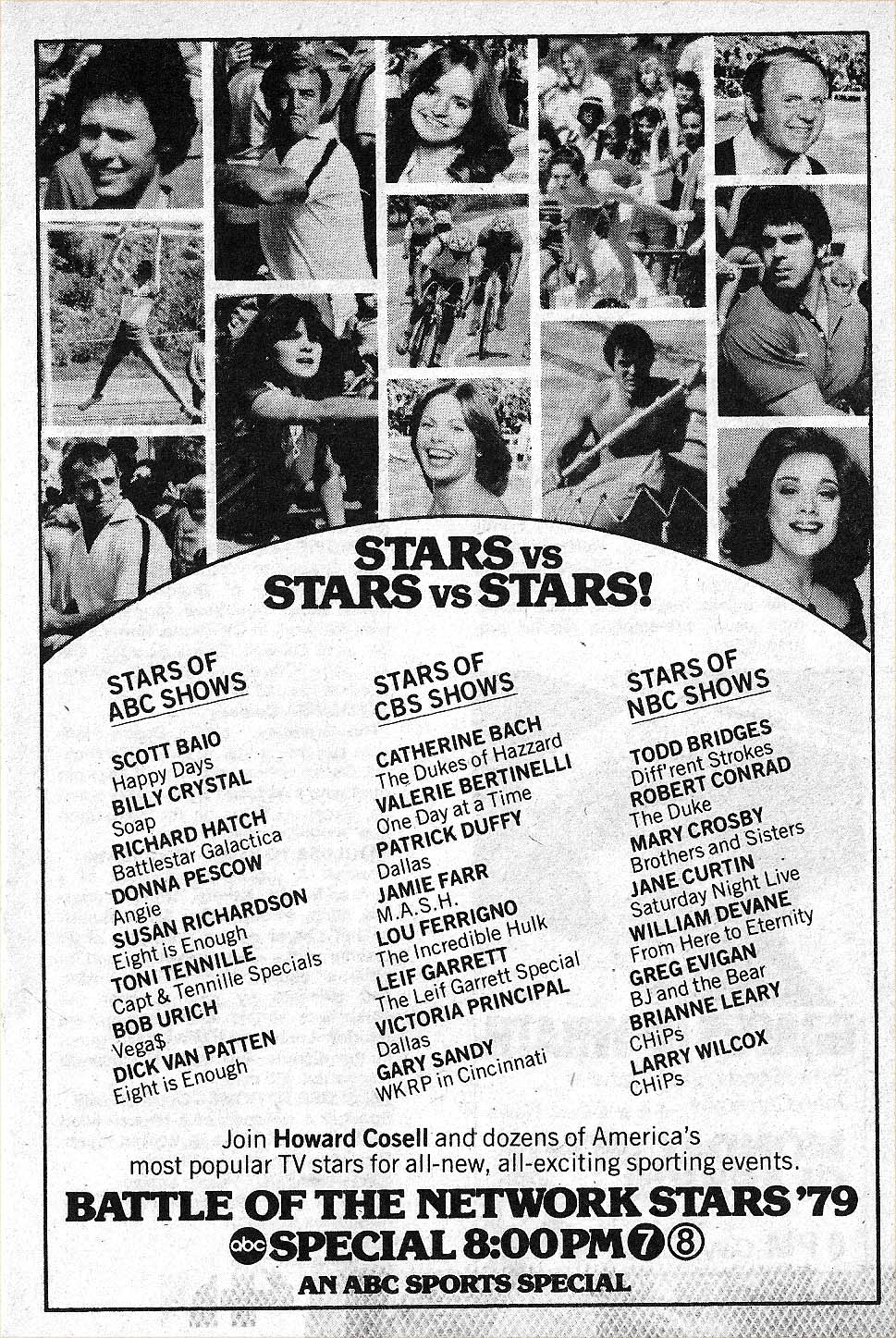 Battle of the Network Stars '79 featuring Howard Cosell, Billy Crystal, The Hulk, and the omnipresent Leif Garrett.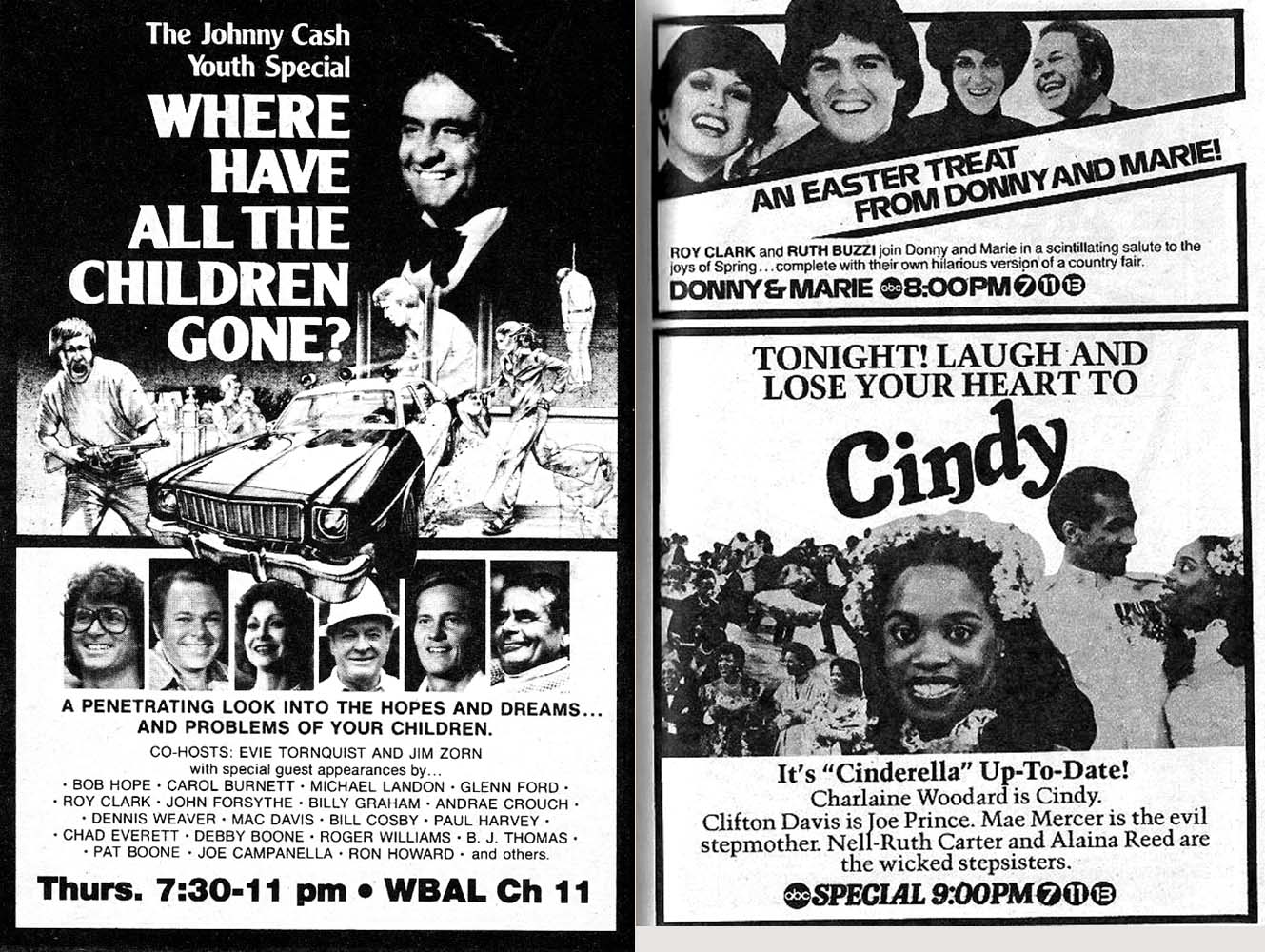 (L) Johnny Cash, Bill Cosby, and Pat Boone ask, "Where have all the children gone?" (R) Donny & Marie celebrate the "joys of spring" with Ruth Buzzi and Roy Clarke.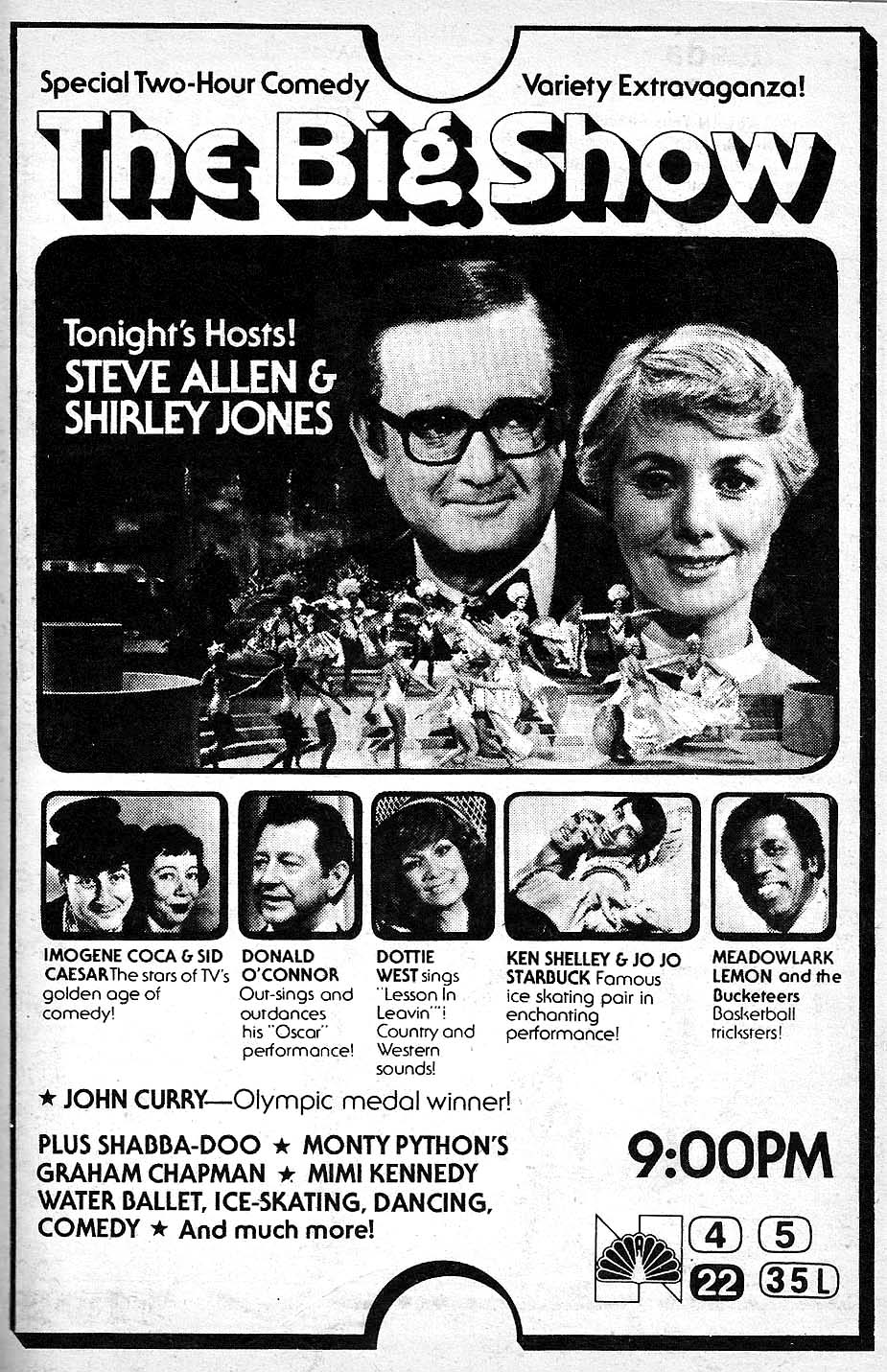 A "special two hour comedy variety extravaganza" featuring Graham Chapman and Meadowlark Lemon!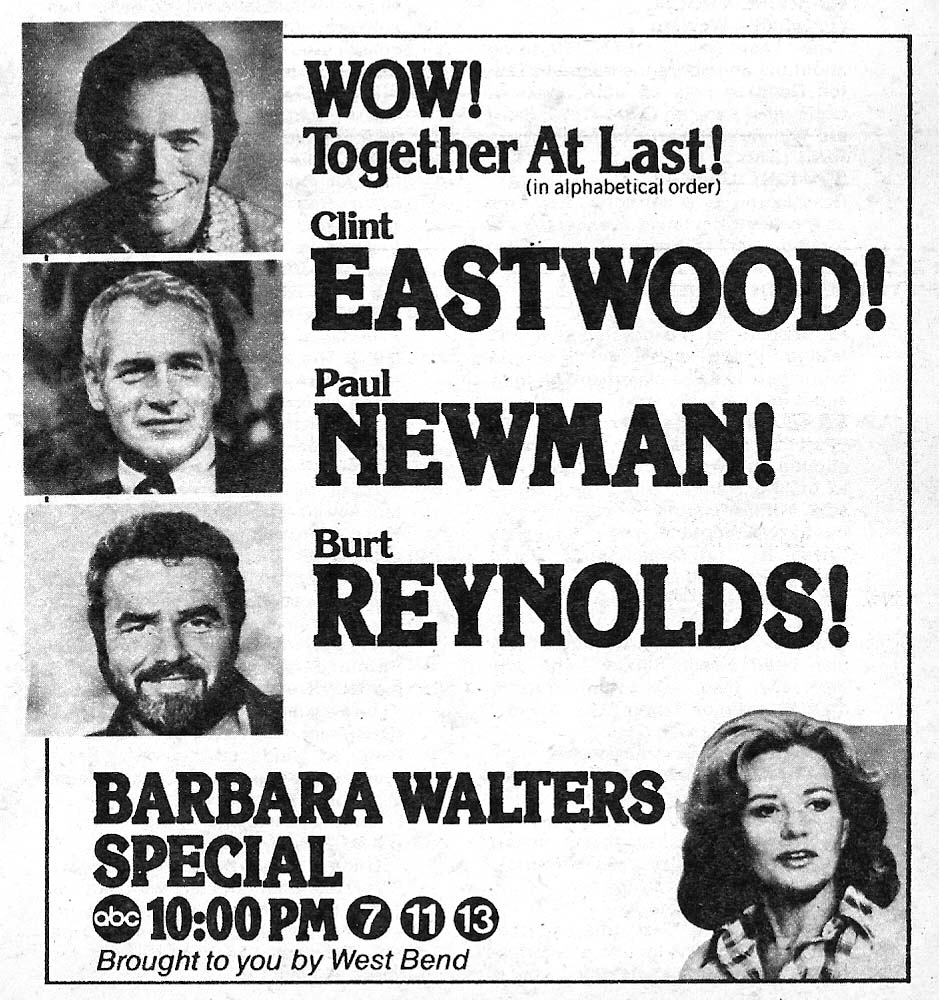 Before she was rape-shaming Corey Feldman, Barbara Walters was delivering the biggest hunks in Hollywood in this interview special.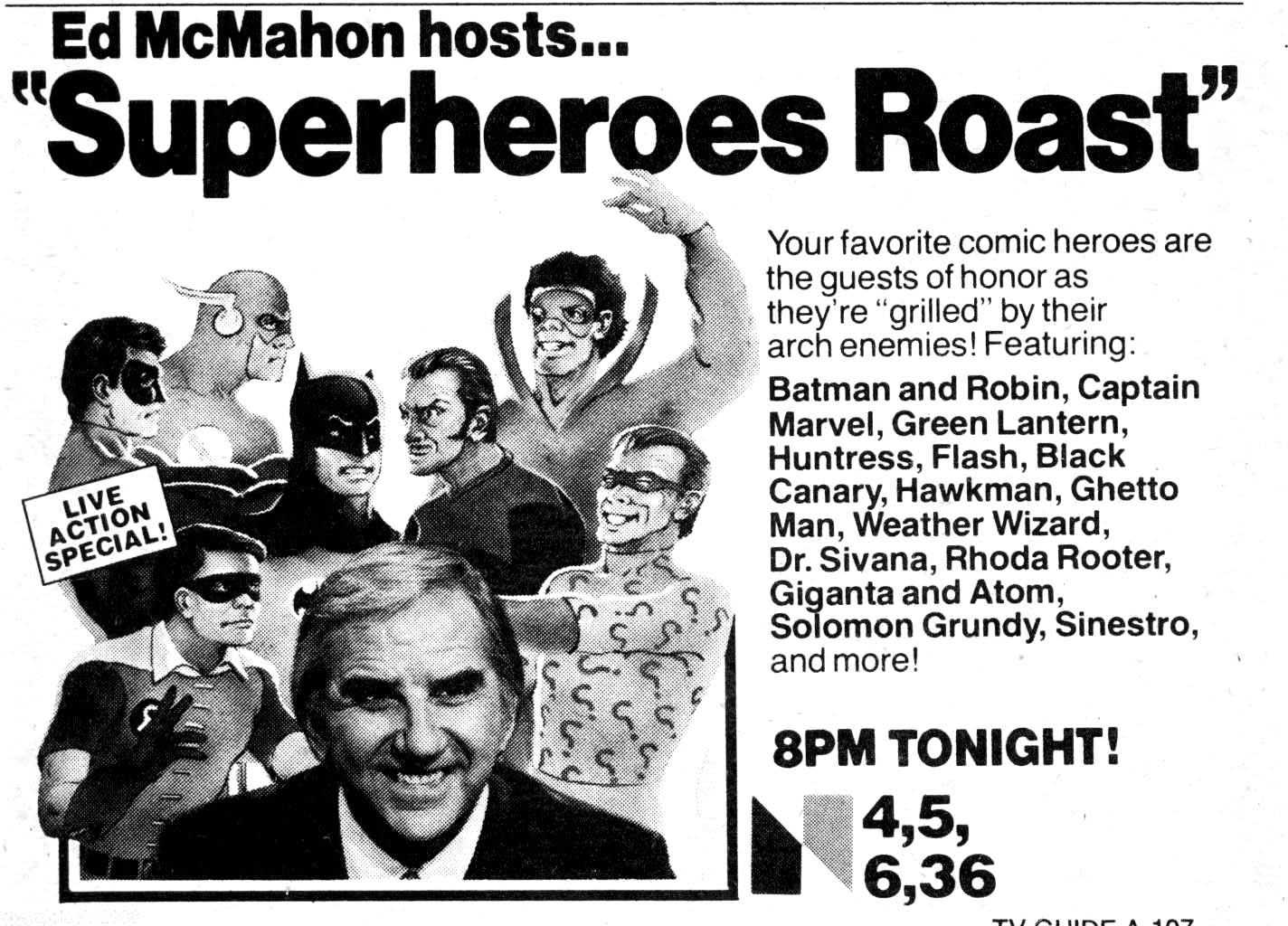 Before there was big budget superhero CGI barn burners, there was this… a superhero roast hosted by Ed McMahon (featuring "Ghetto Man").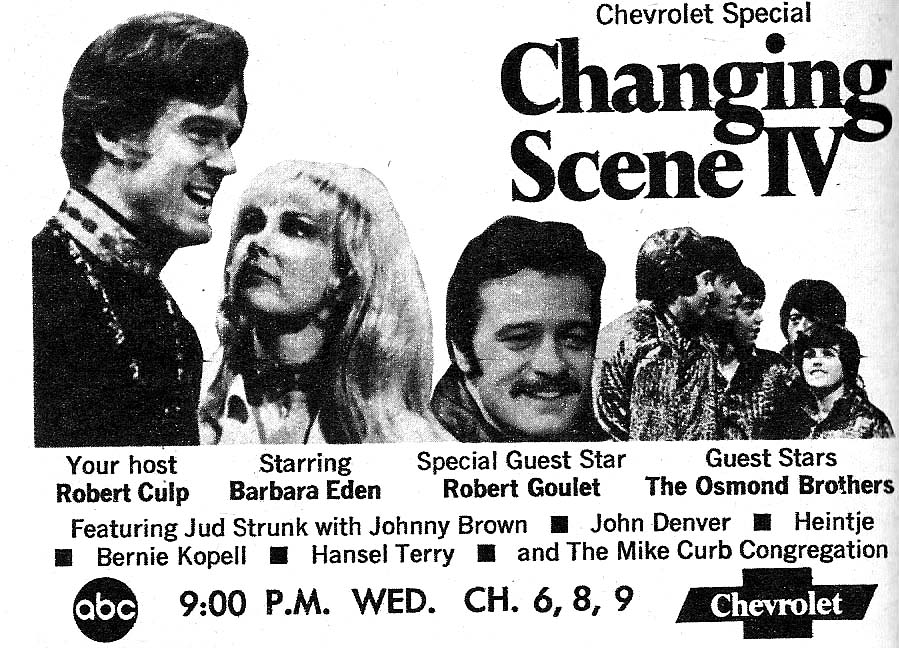 Barbara Eden, John Denver, Robert Culp, The Osmonds.. sounds like a stellar evening to me.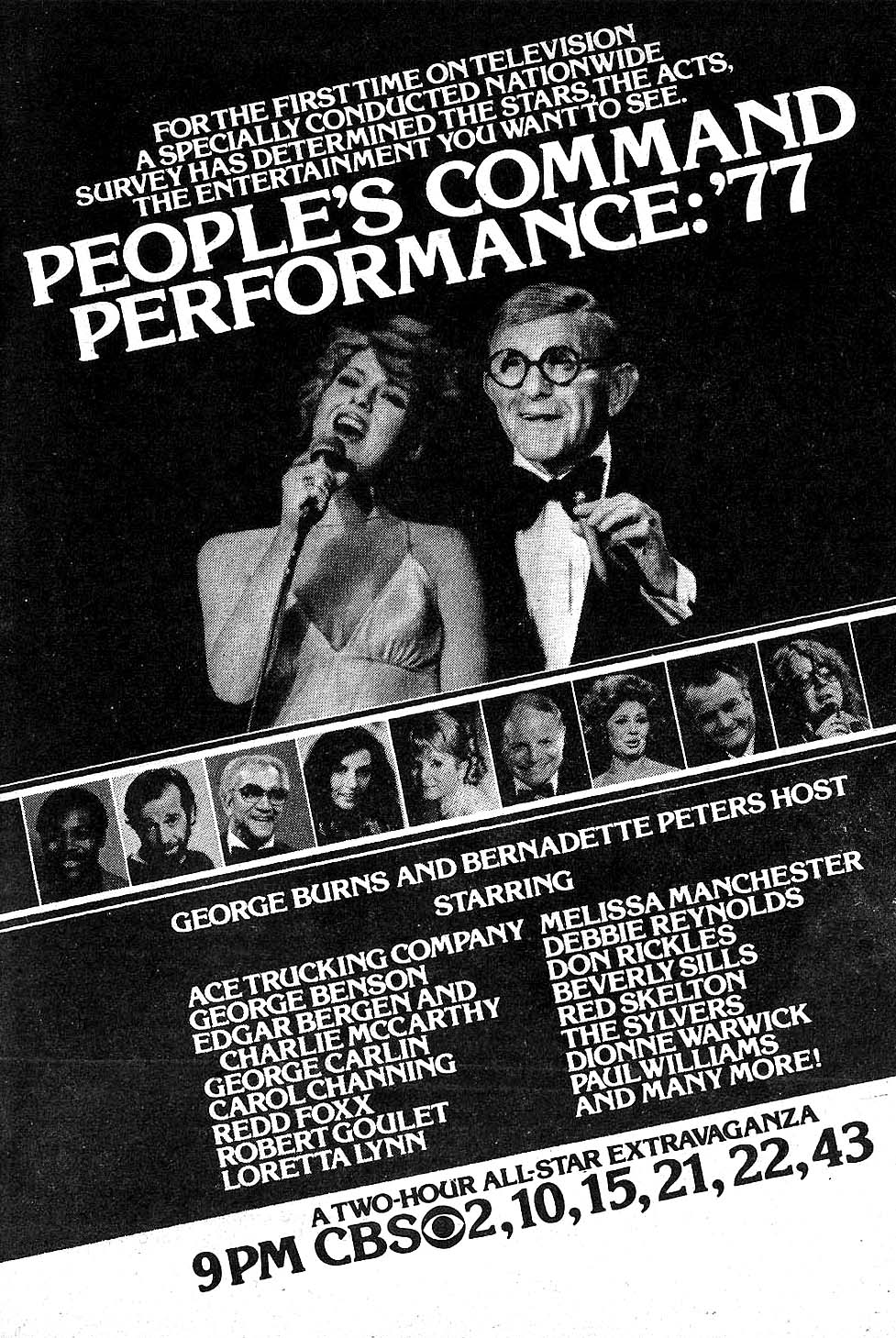 This special tries to change things up a little bit and have their celeb lineup selected by a "specially conducted nationwide survey"… and yet, it looks like the same batch of stars you always got.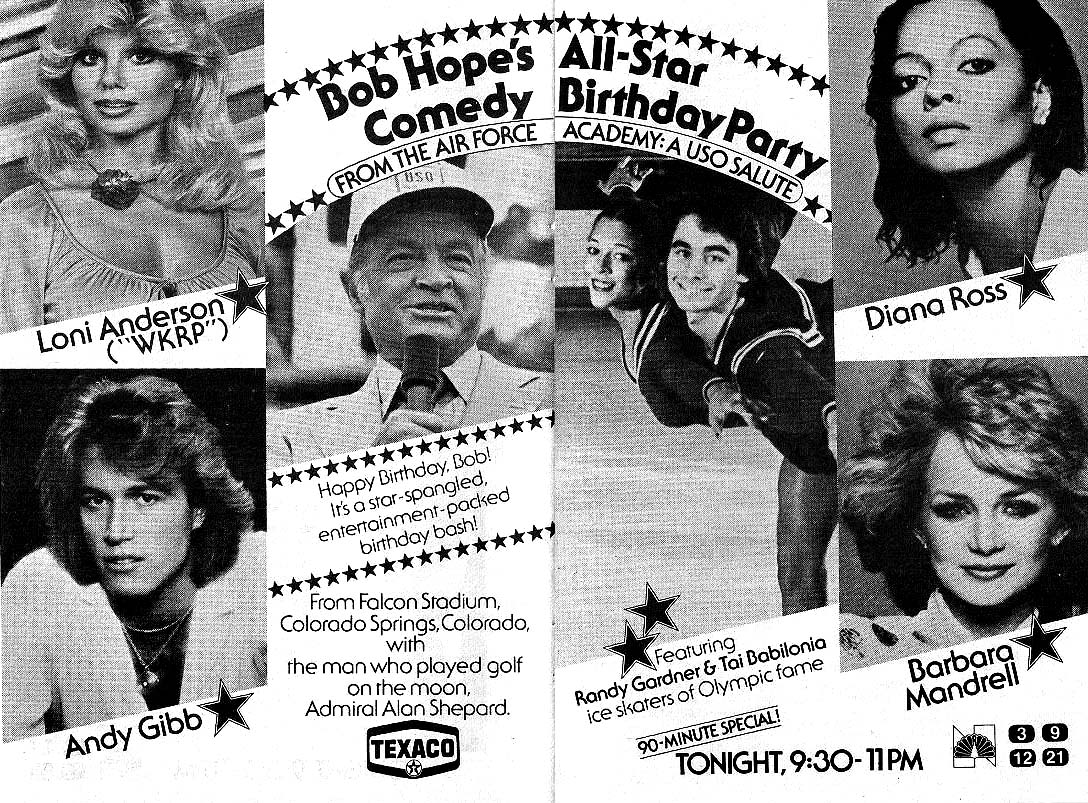 Who was the king of the celebrity special?  My vote goes to Bob Hope.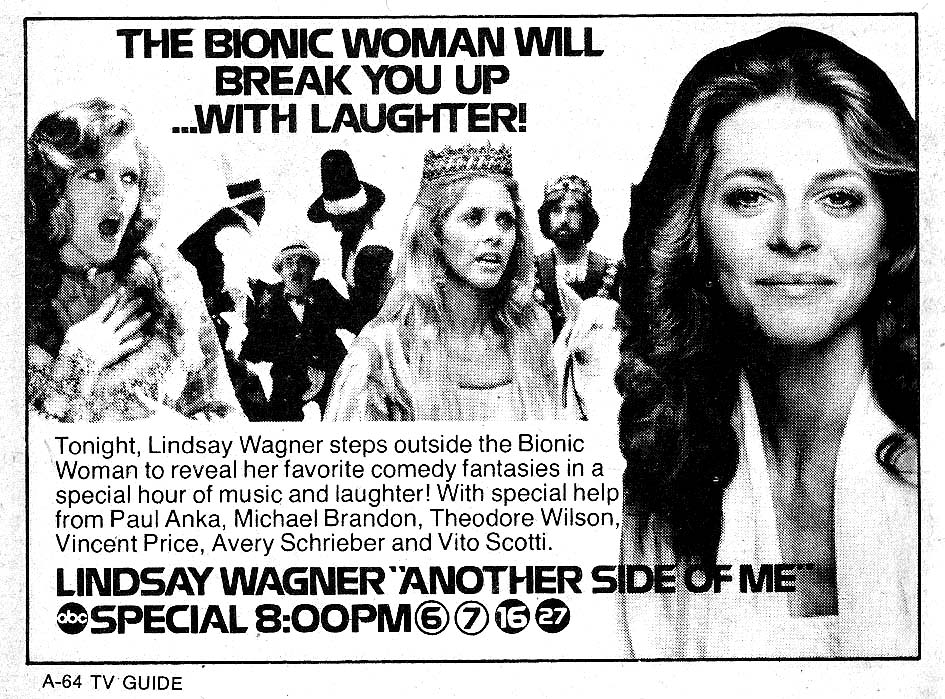 The Bionic Woman teams up with Vincent Price and Paul Anka in this odd pastiche of "comedy fantasies".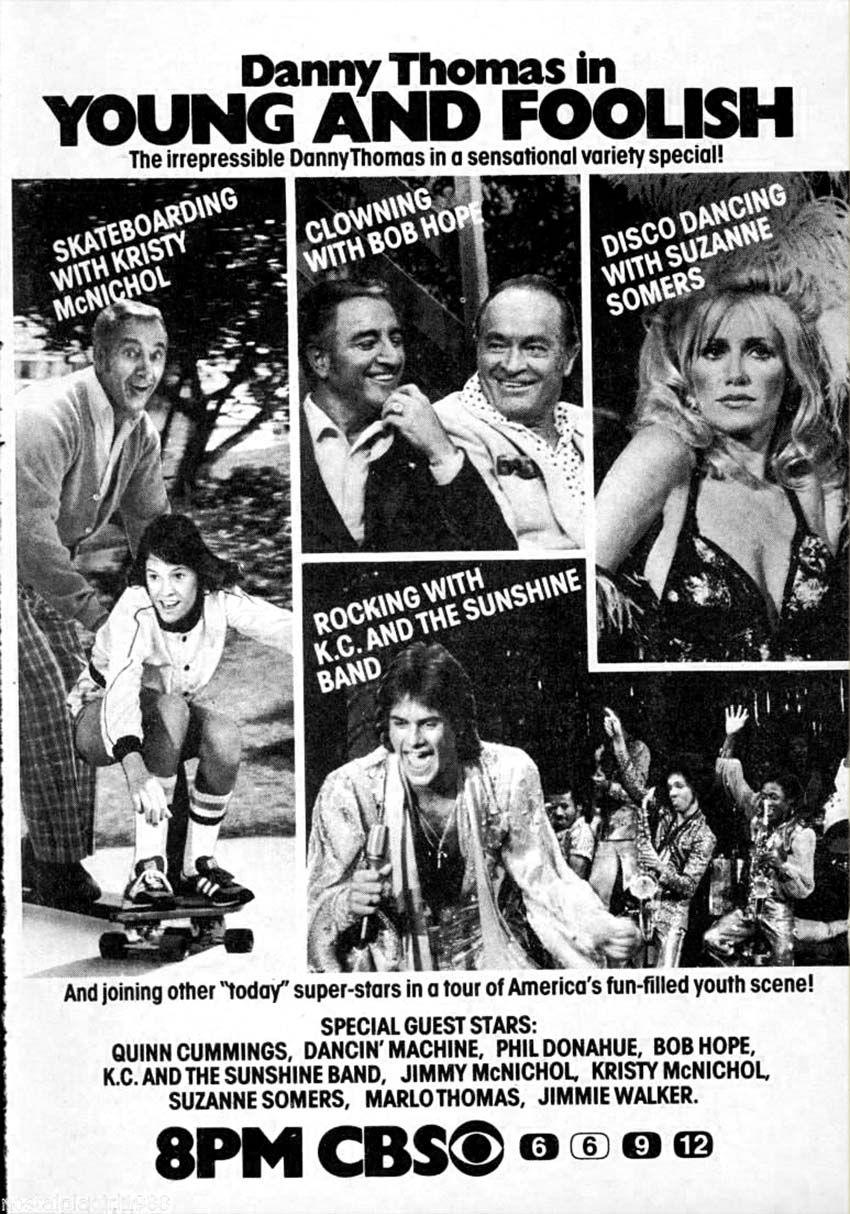 Disco dancing with Suzanne Somers, skateboarding with Kristy McNichol, rockin' with KC & the Sunshine band – it's "a tour of America's fun-filled youth scene!"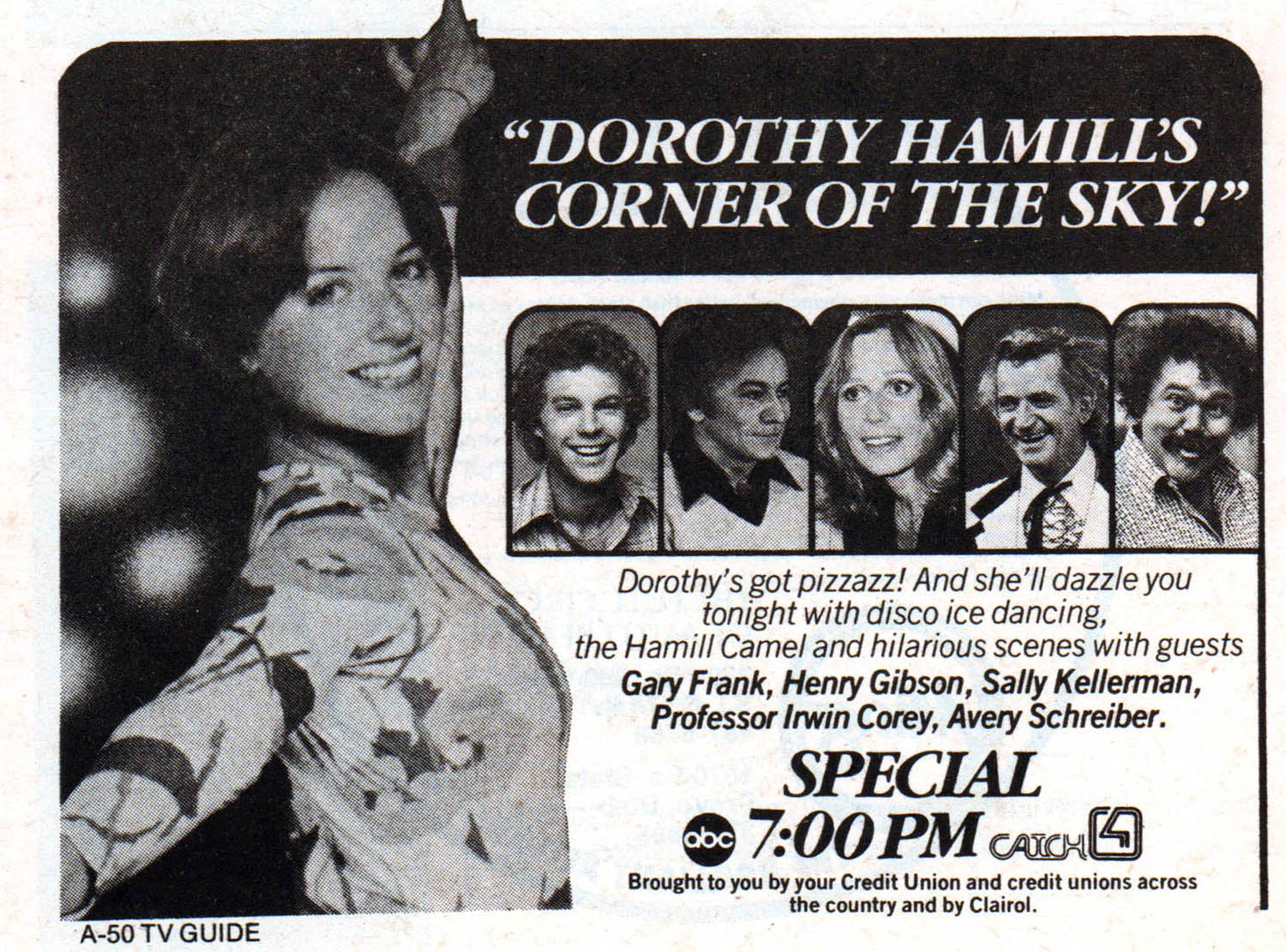 Suffice it to say, the celebrities trotted out weren't always Hollywood's A-List.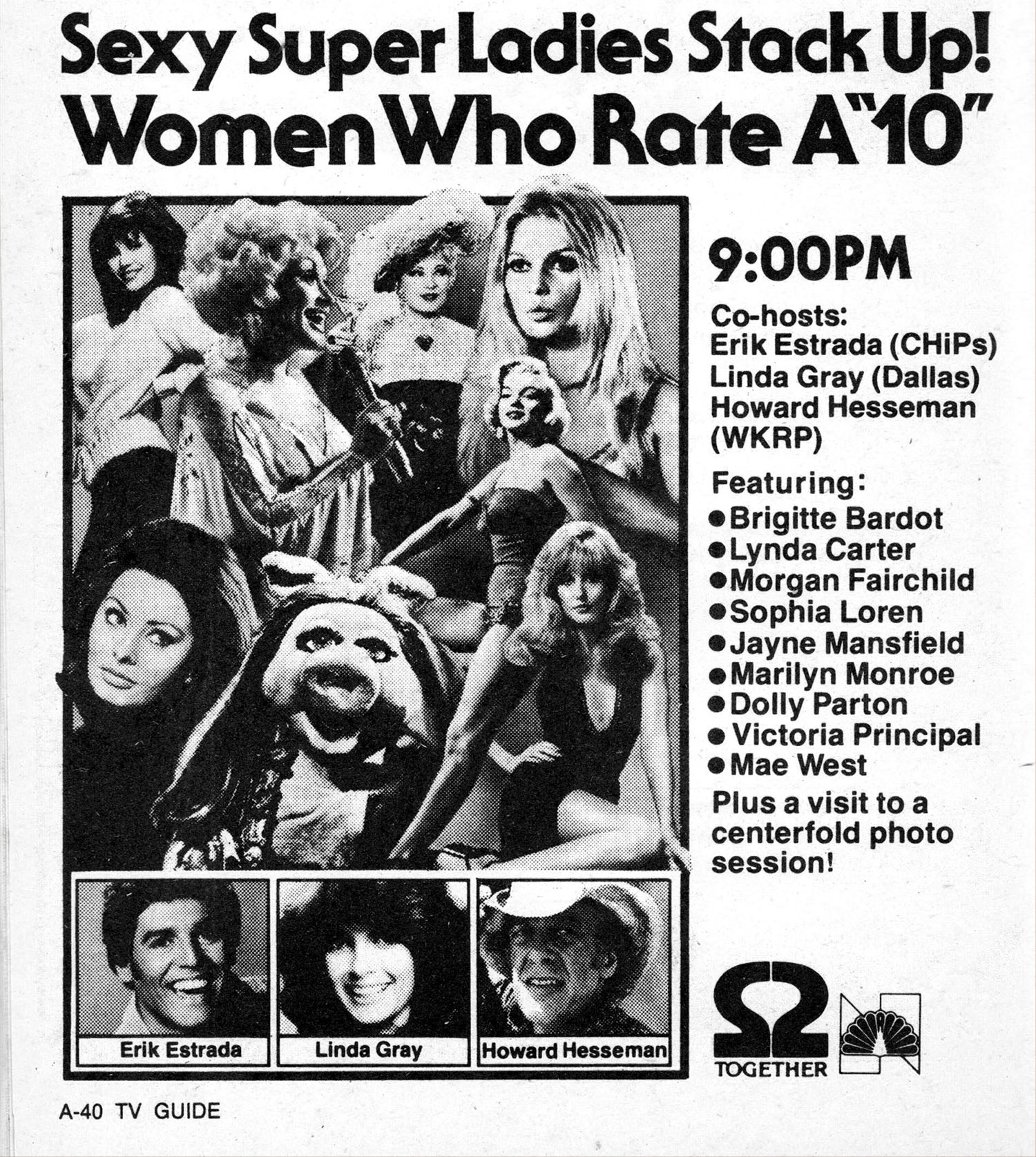 "Plus a visit to a centerfold photo session!"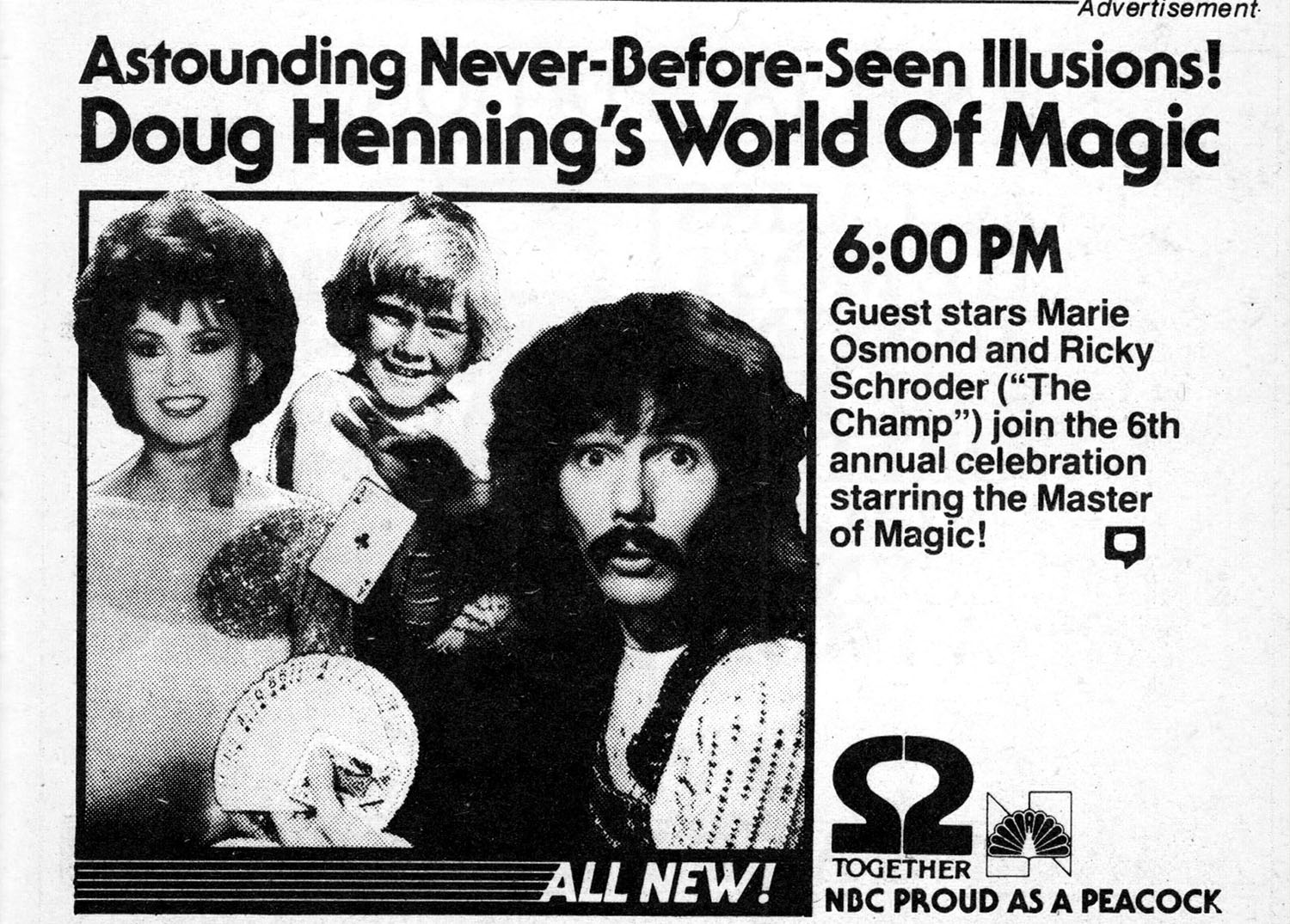 Ricky Schroder and Marie Osmond join the world's cheesiest magician.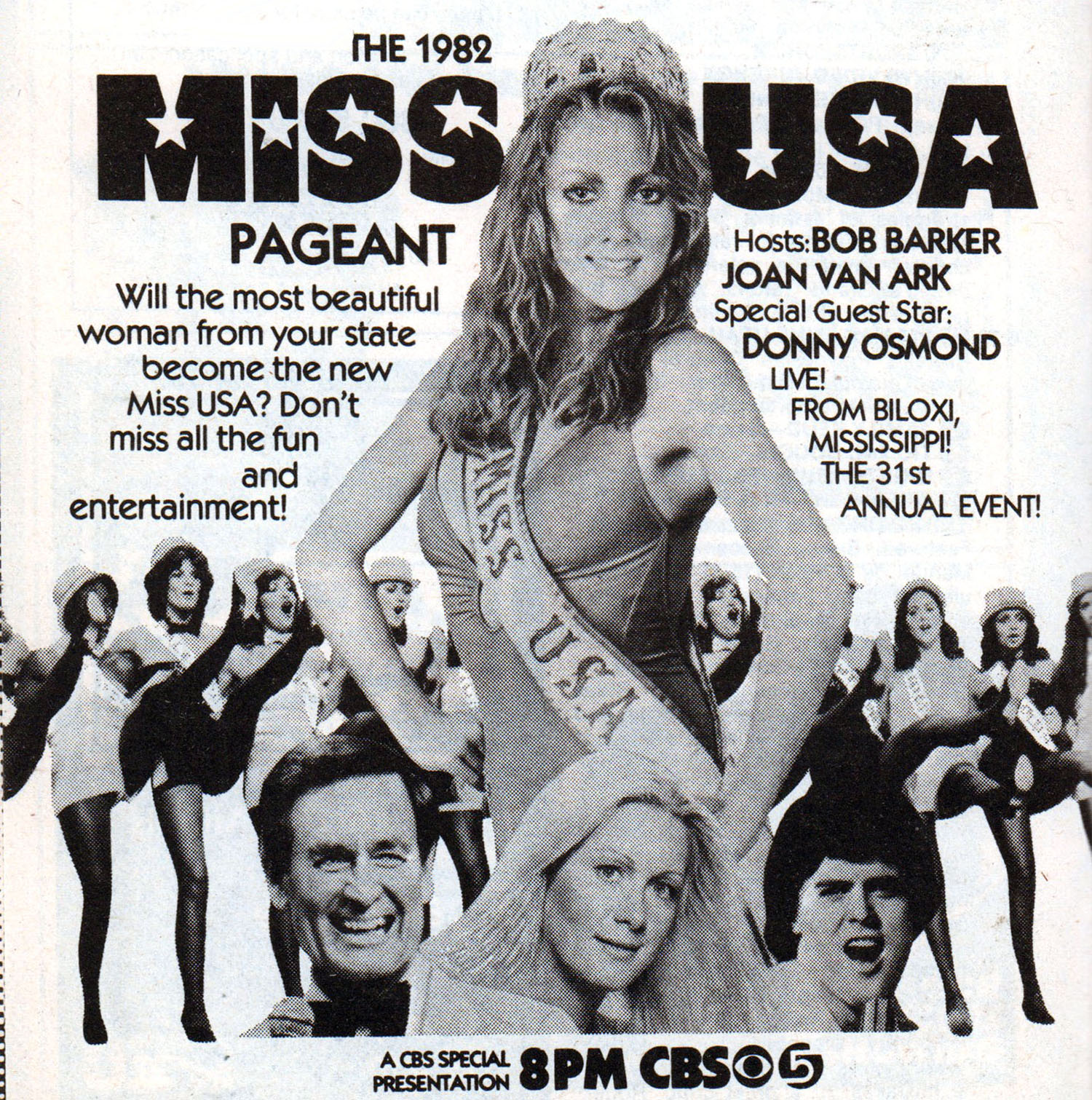 Great opportunities to role out the usual celebs: beauty pageants, holiday celebrations, charity specials such as the great Jerry Lewis Telethon, and even Cheerleading Championships (?)….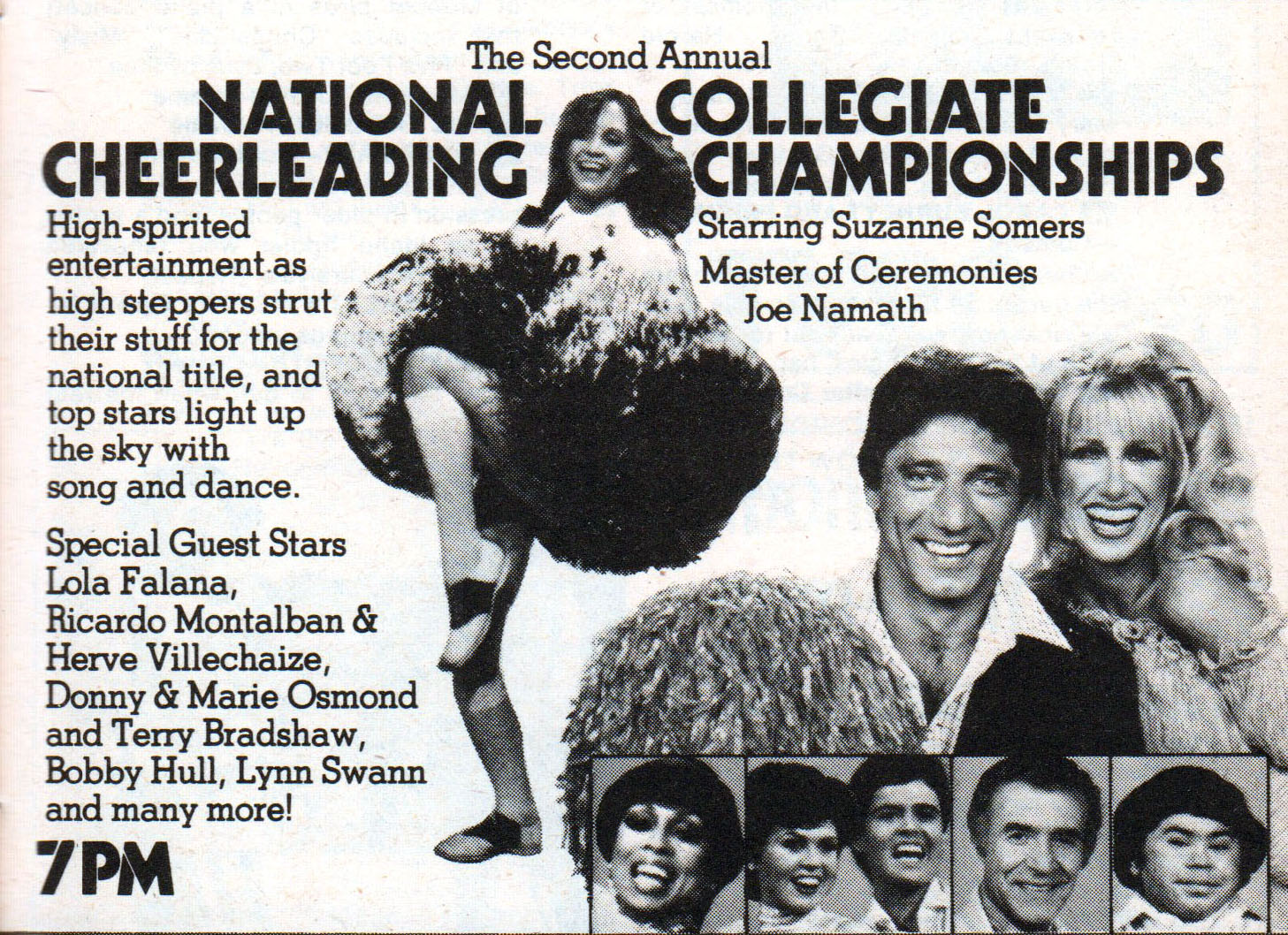 Guest starring little Herve Villechaize, Suzanne Somers, Donny & Marie, and a bunch of cheerleaders I'm sure Joe Namath drooled over.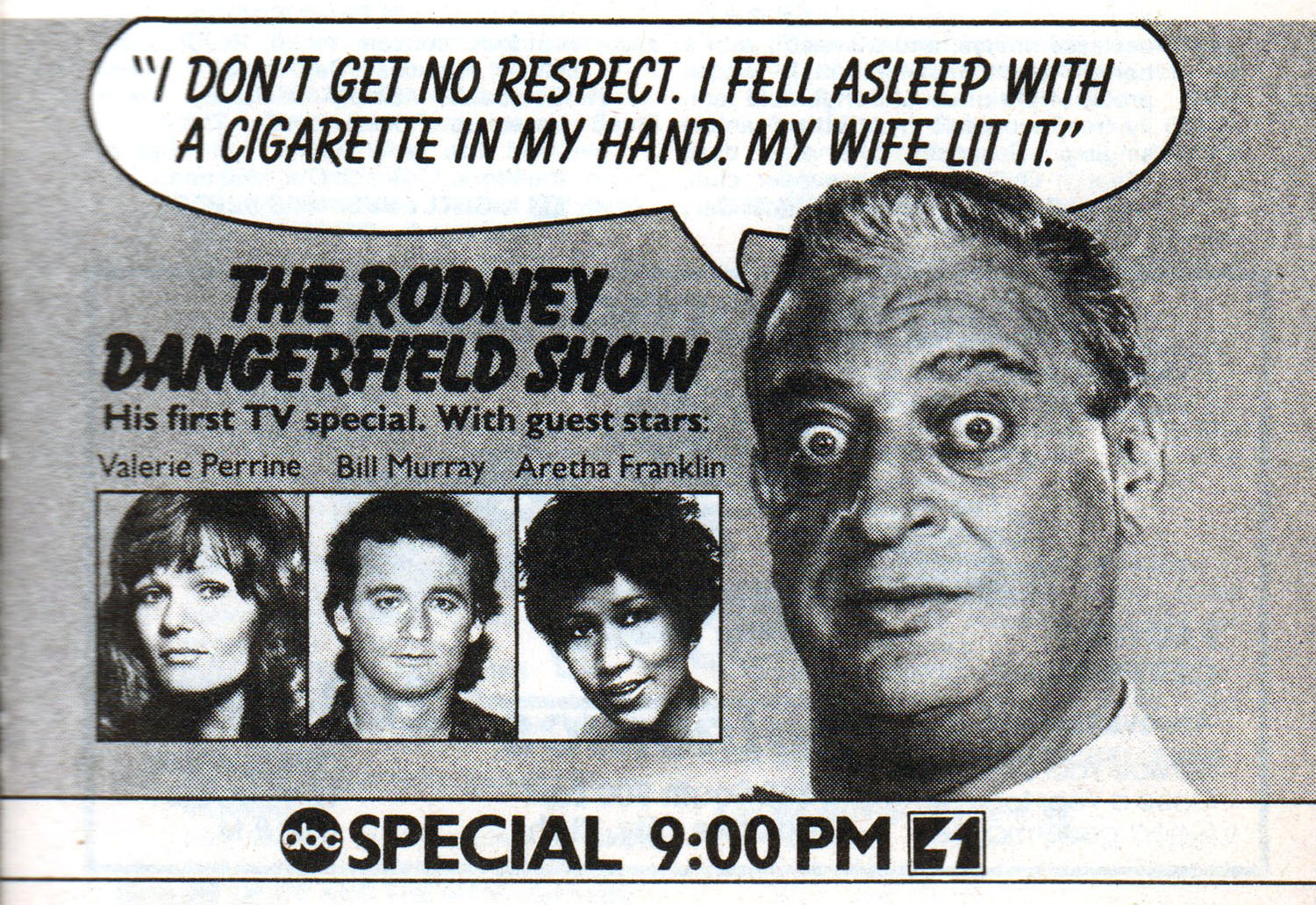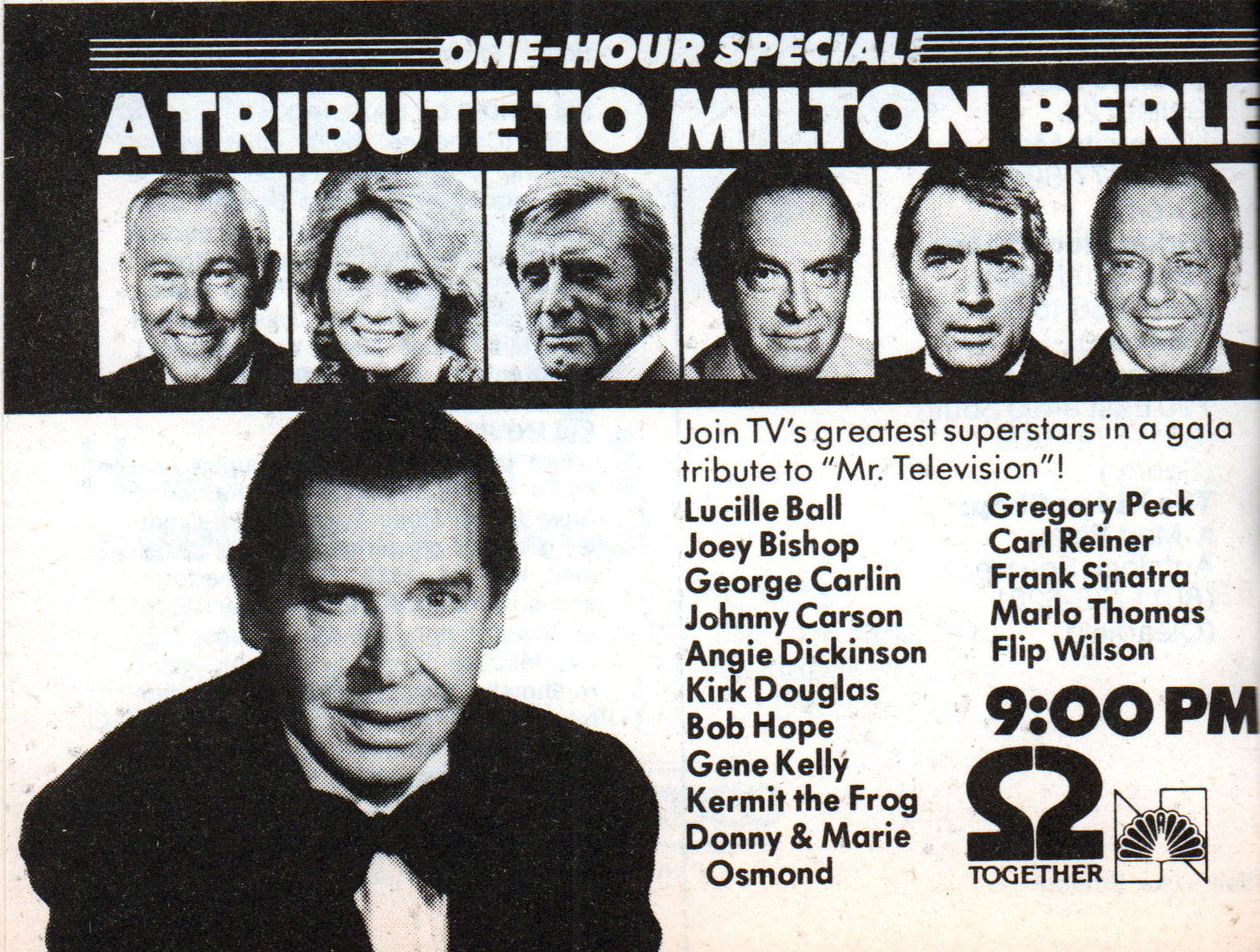 Let's face it, most of these specials were aimed squarely at grandpa; no self-respecting Boomer or Gen-Xer would be caught dead watching things like this…. and yet, there were only three channels to choose from, and it does feature Kermit the Frog, so why not give it a whirl?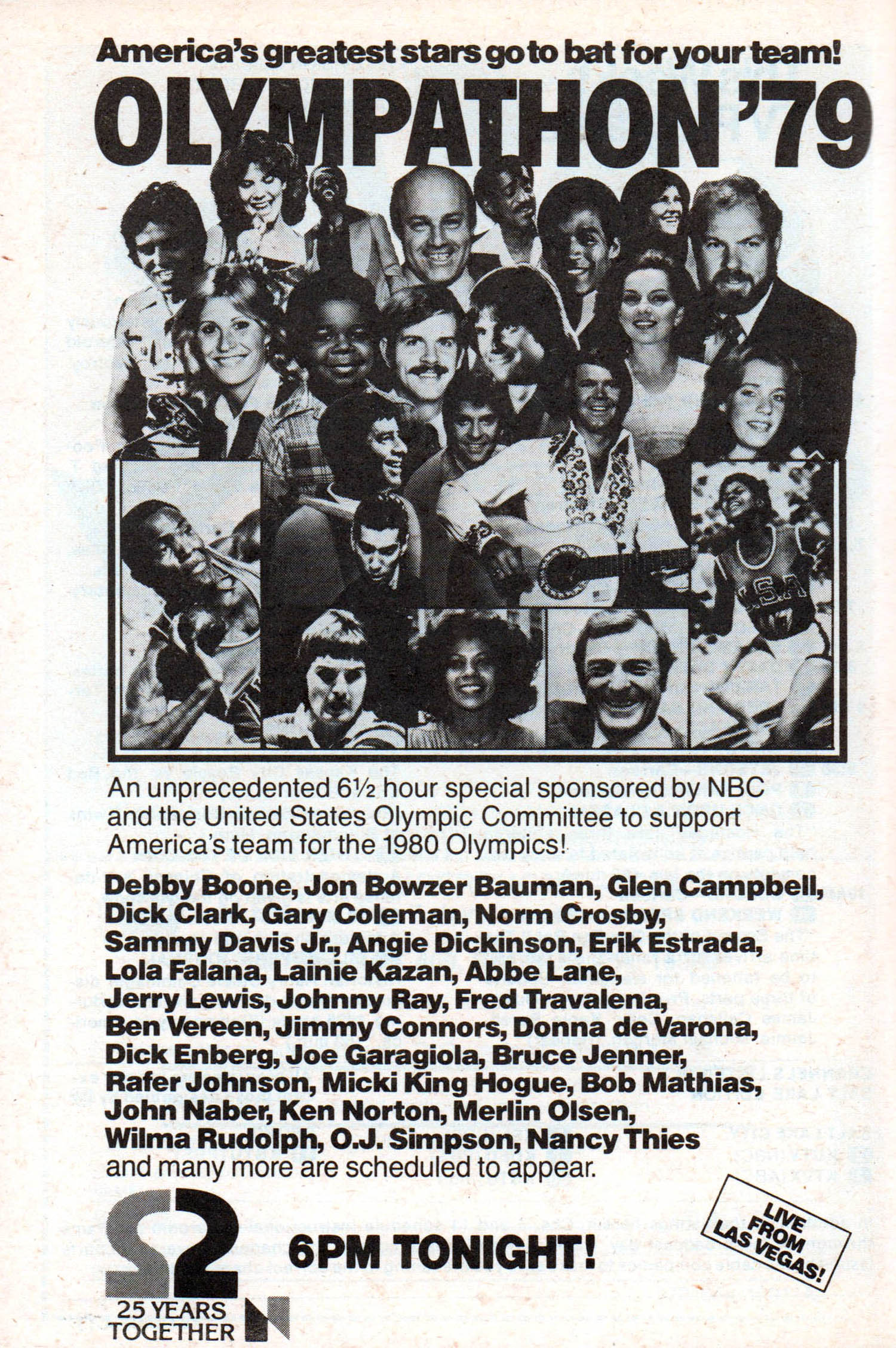 Holy crap – what a list! O.J. Simpson, Glen Campbell, Erik Estrada, Sammy Davis Jr., and the person formerly known as Bruce Jenner.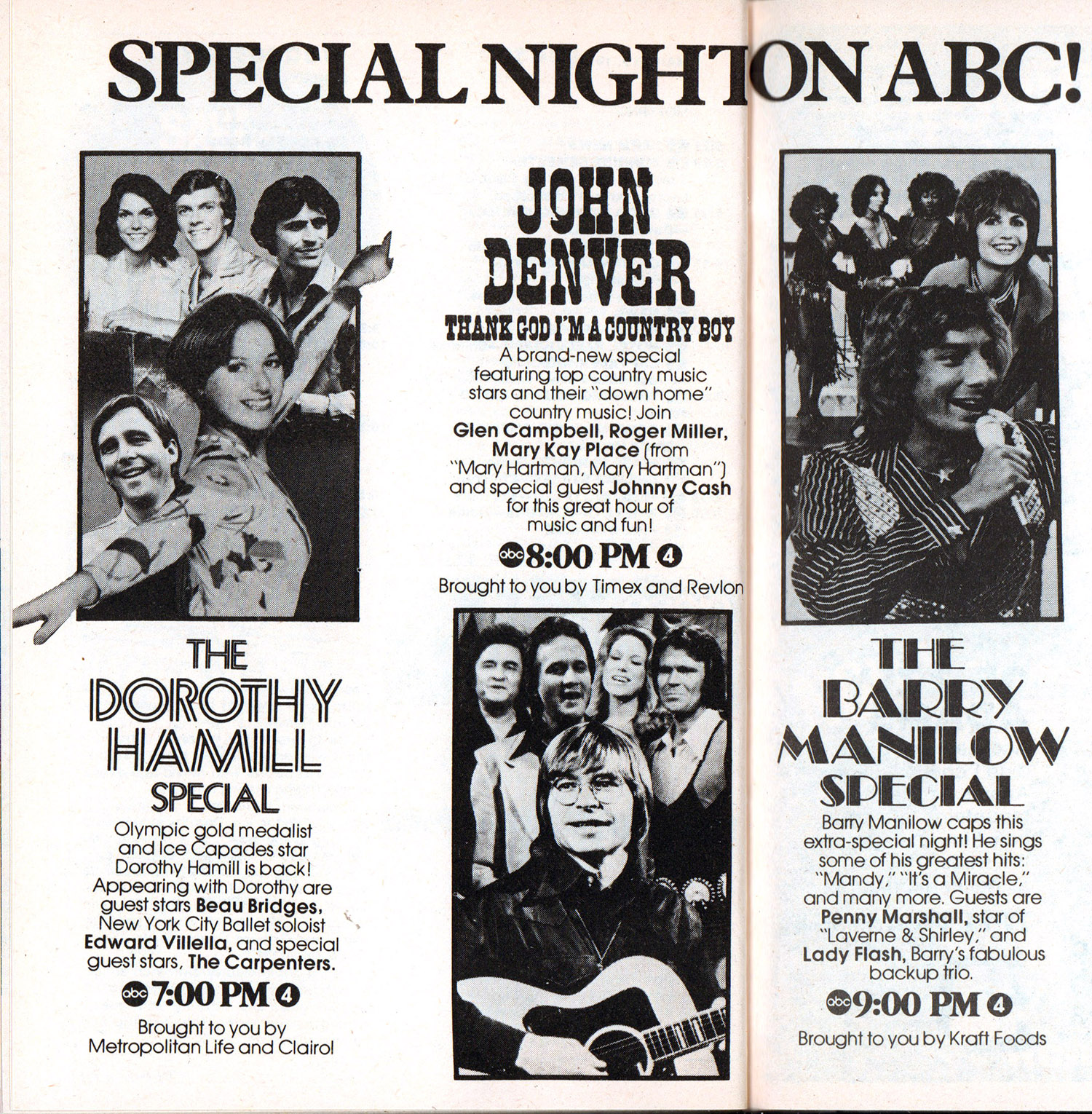 It's a celeb overload tonight (March 2, 1977) – Beau Bridges, Penny Marshall, The Carpenters, Mary Kay Place, John Denver… celebrity saturation levels being reached this evening.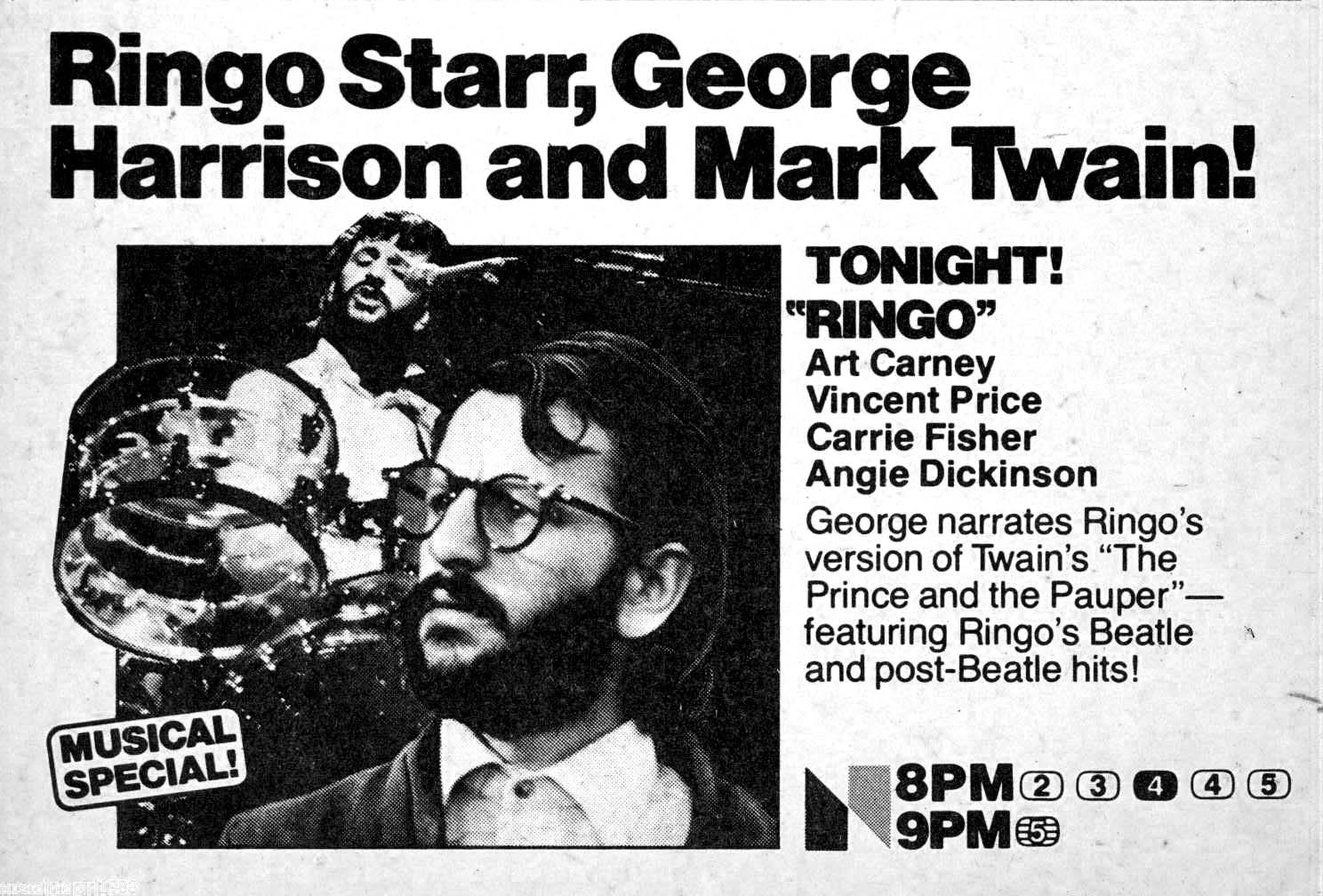 Of course, we haven't even touched on the endless music specials (which we'll cover in an upcoming post) and the many variety shows (Donny & Marie, The Brady Bunch Variety Hour, etc) which also featured a parade of famous faces.  Until then!