What was so special about fashions from 1972?  I suppose nothing that rises it above other years, except that it really defined the "look" of the seventies.  By '72, the feel of the peppy mod sixties had faded away.  In its place was a style that combined elements from the hippy counter-culture – by now, no longer really even "counter", but a mainstream ideal embraced by the largest generation ever, the Baby Boomers.  Additionally, Women's Lib had its impact, with pants for women suddenly being the "in" look.
But let's stop talking about '72 styles, and actually have a look at them.  Here, gathered together from the far corners of the vintage fashion landscape (fashion magazines, college yearbooks, needlework pamphlets, and more) are some wonderful examples of women's and teen fashions from the grand old year of nineteen hundred and seventy-two.  Enjoy.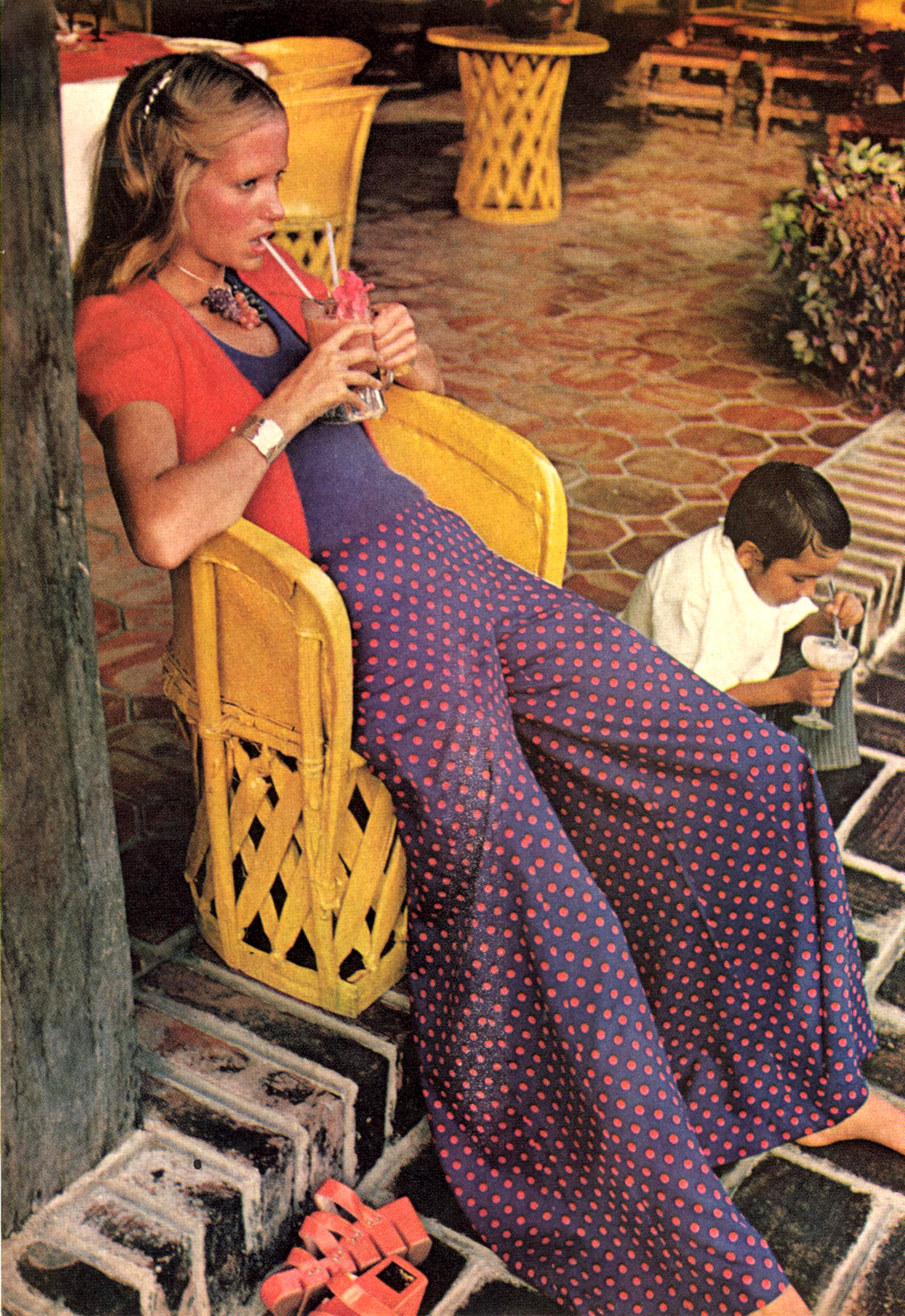 This page from Harper's Bazaar (December 1972) features funky platform sandals and wide, wide pants; trademarks of early seventies style.
In this same issue, Diane Keaton is featured modeling the latest styles…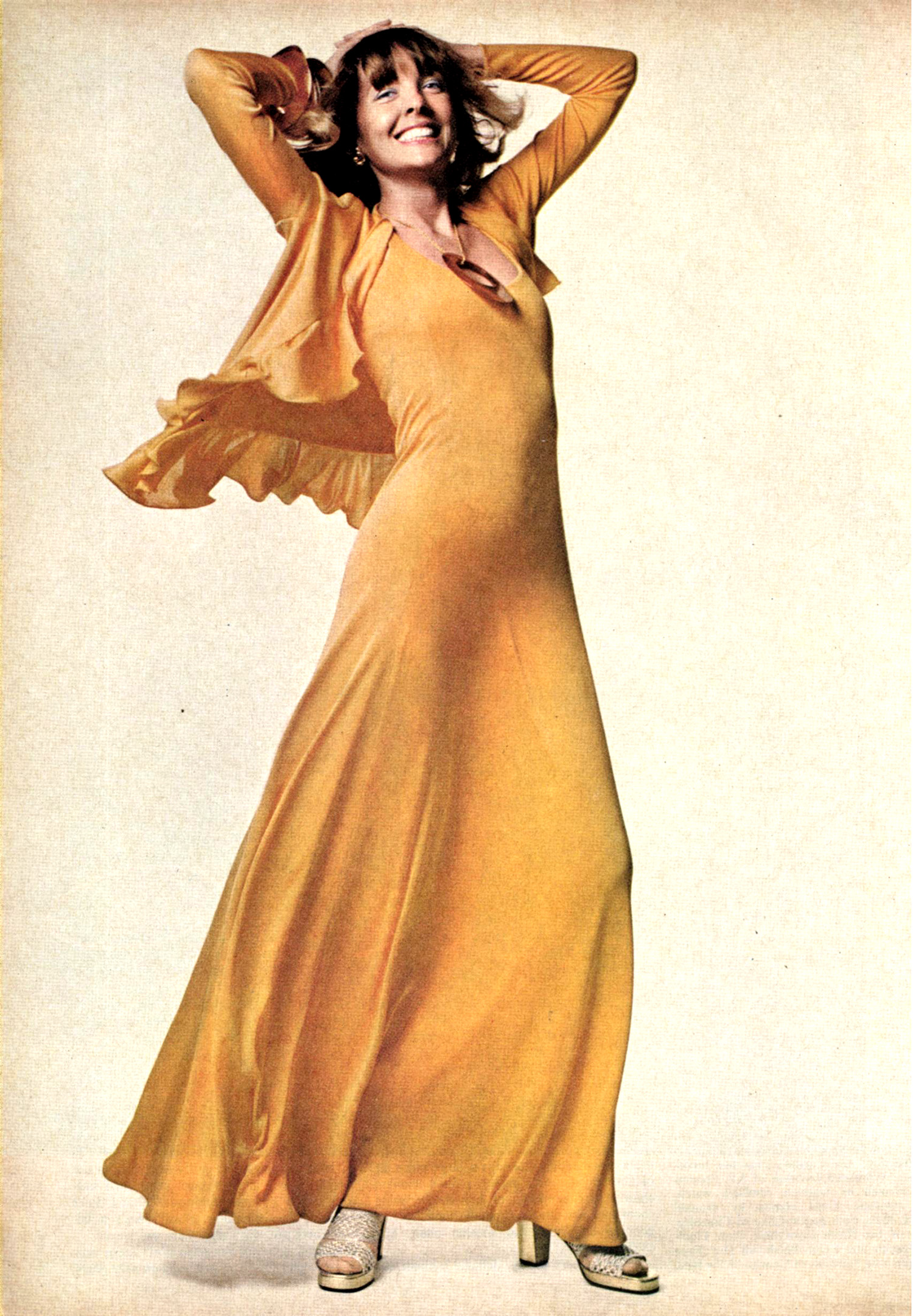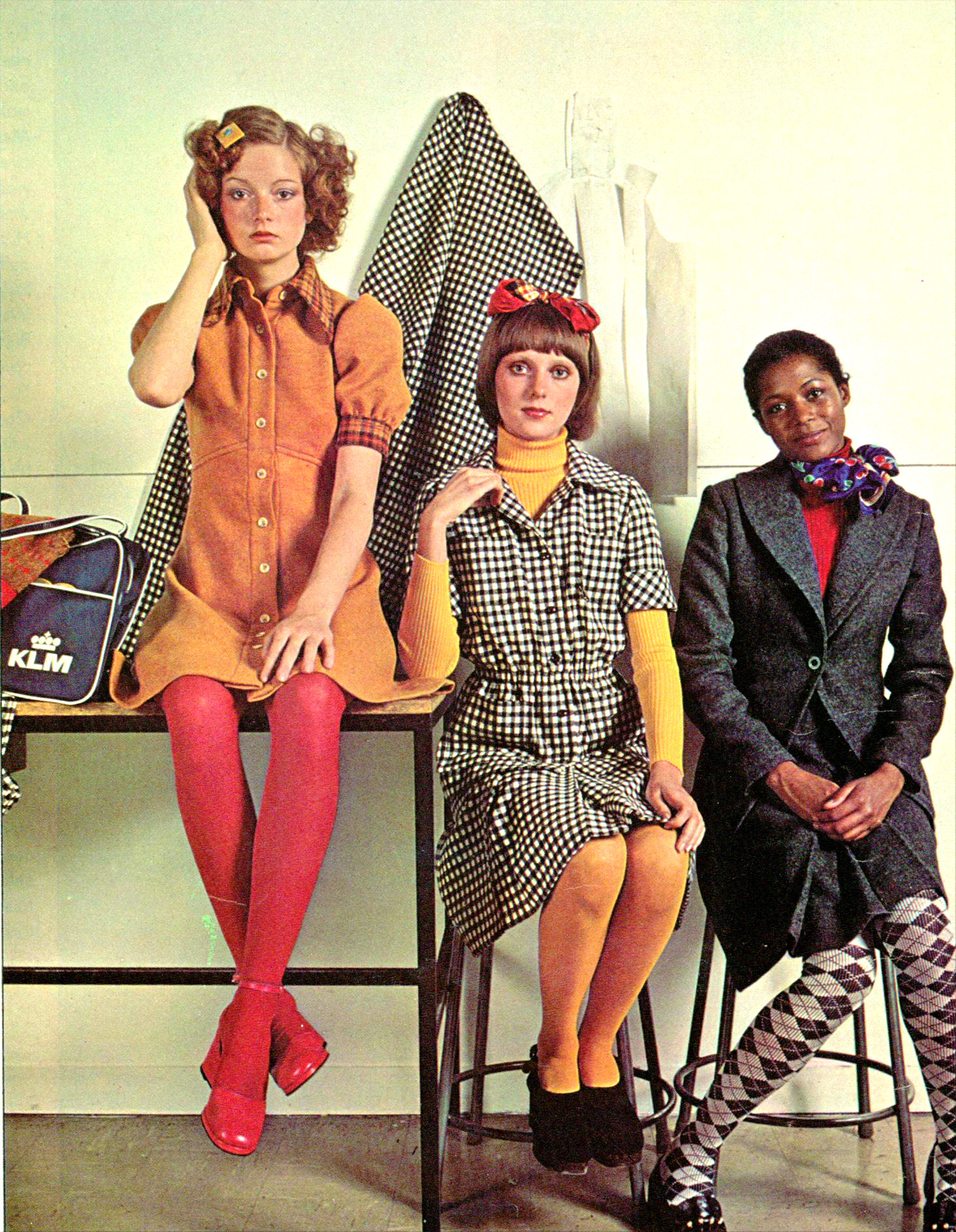 Bold leggings were a thing in the 70s; a fun style that I'd love to see return.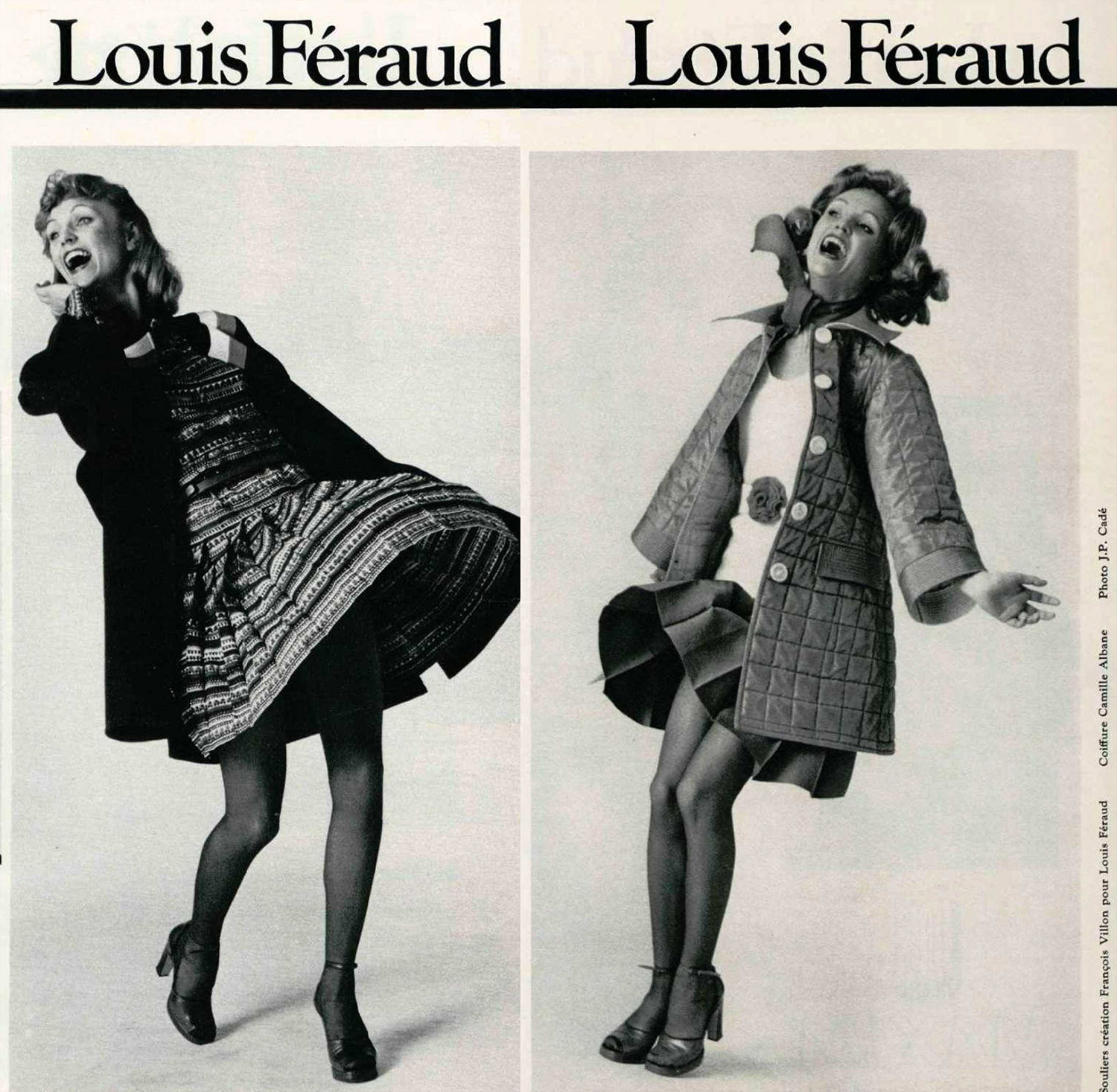 High end fashion from the runways of Paris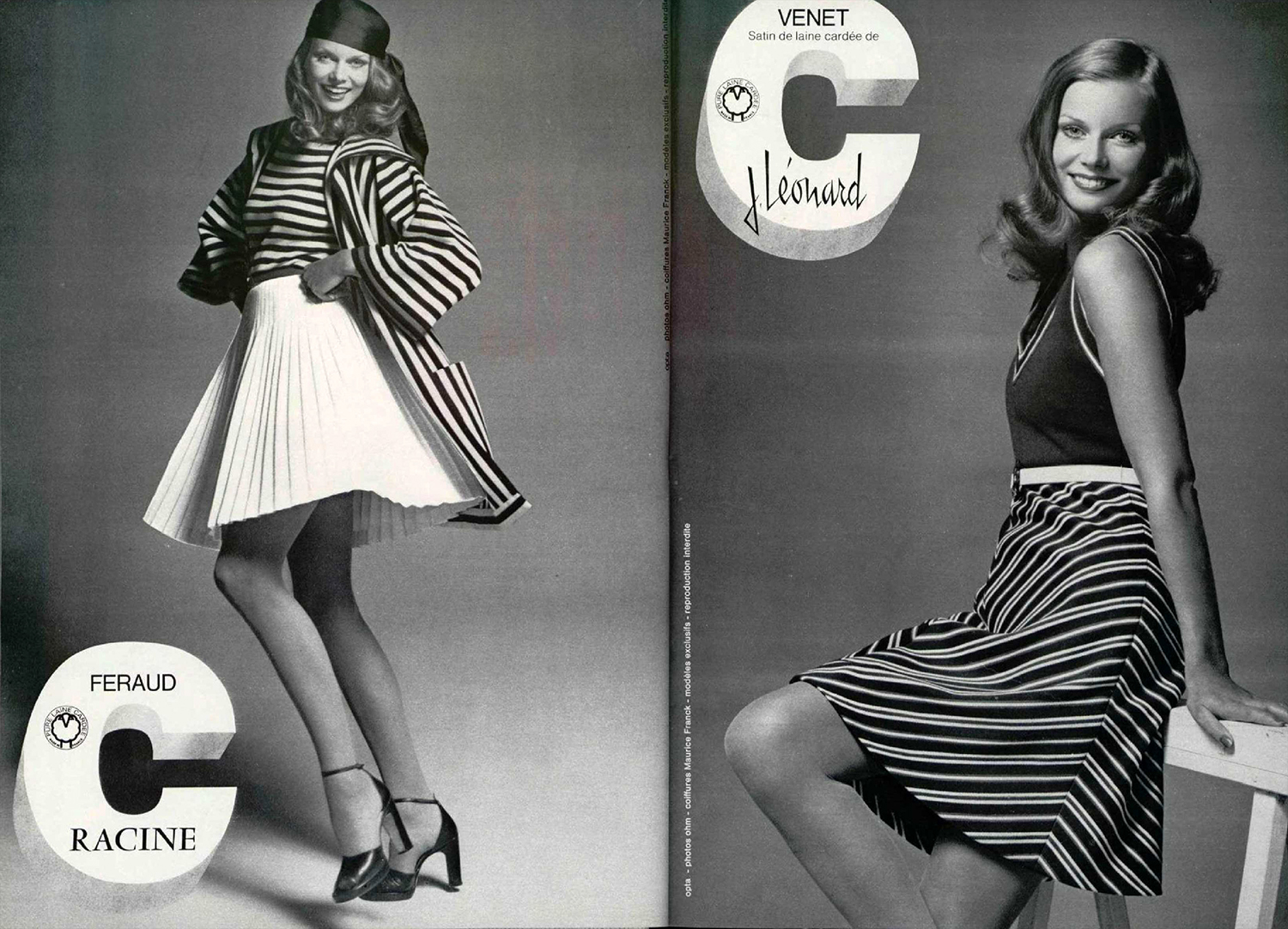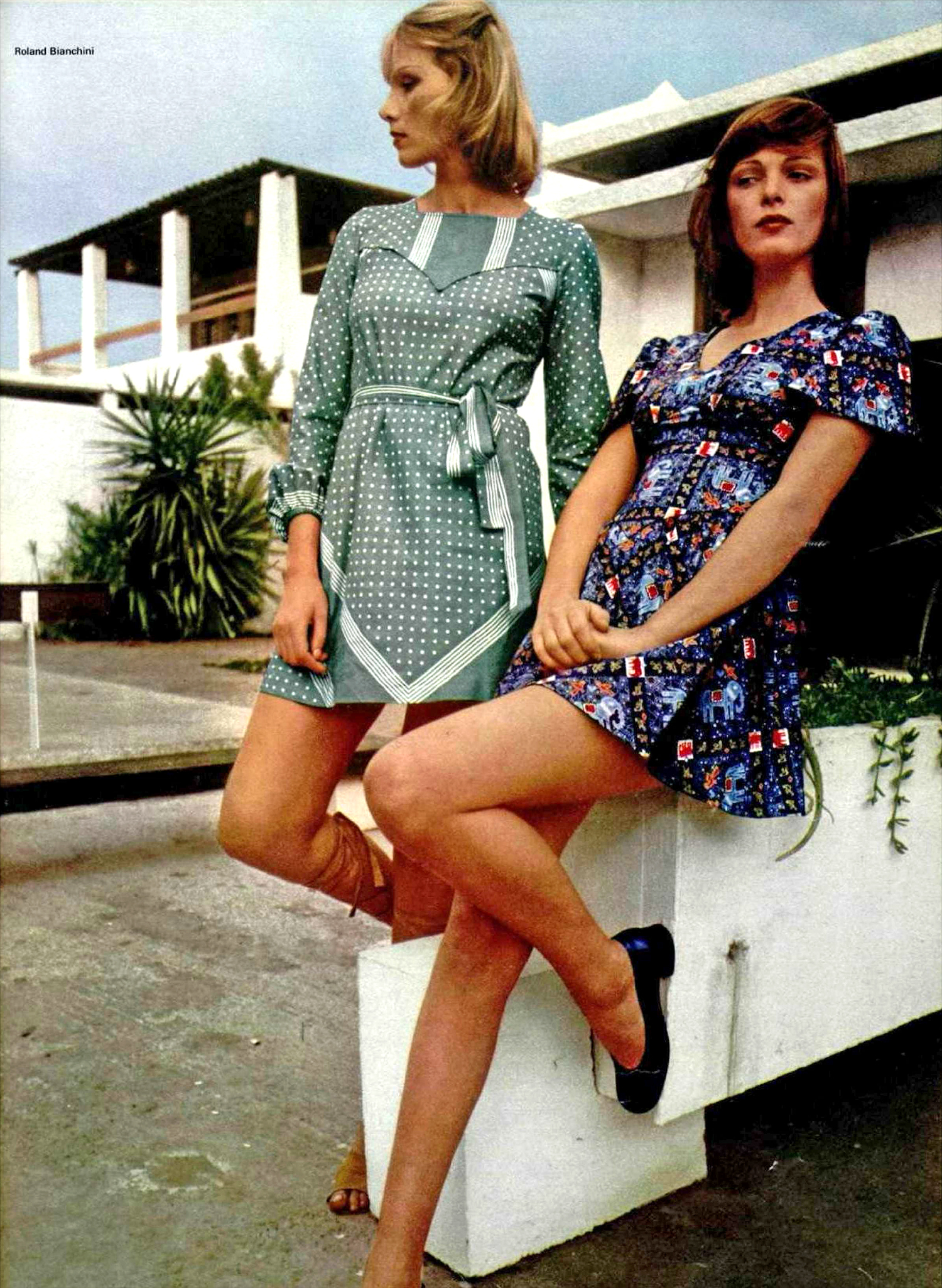 The introduction of pants for women didn't mean an instant death of the miniskirt; it was still alive and well in '72.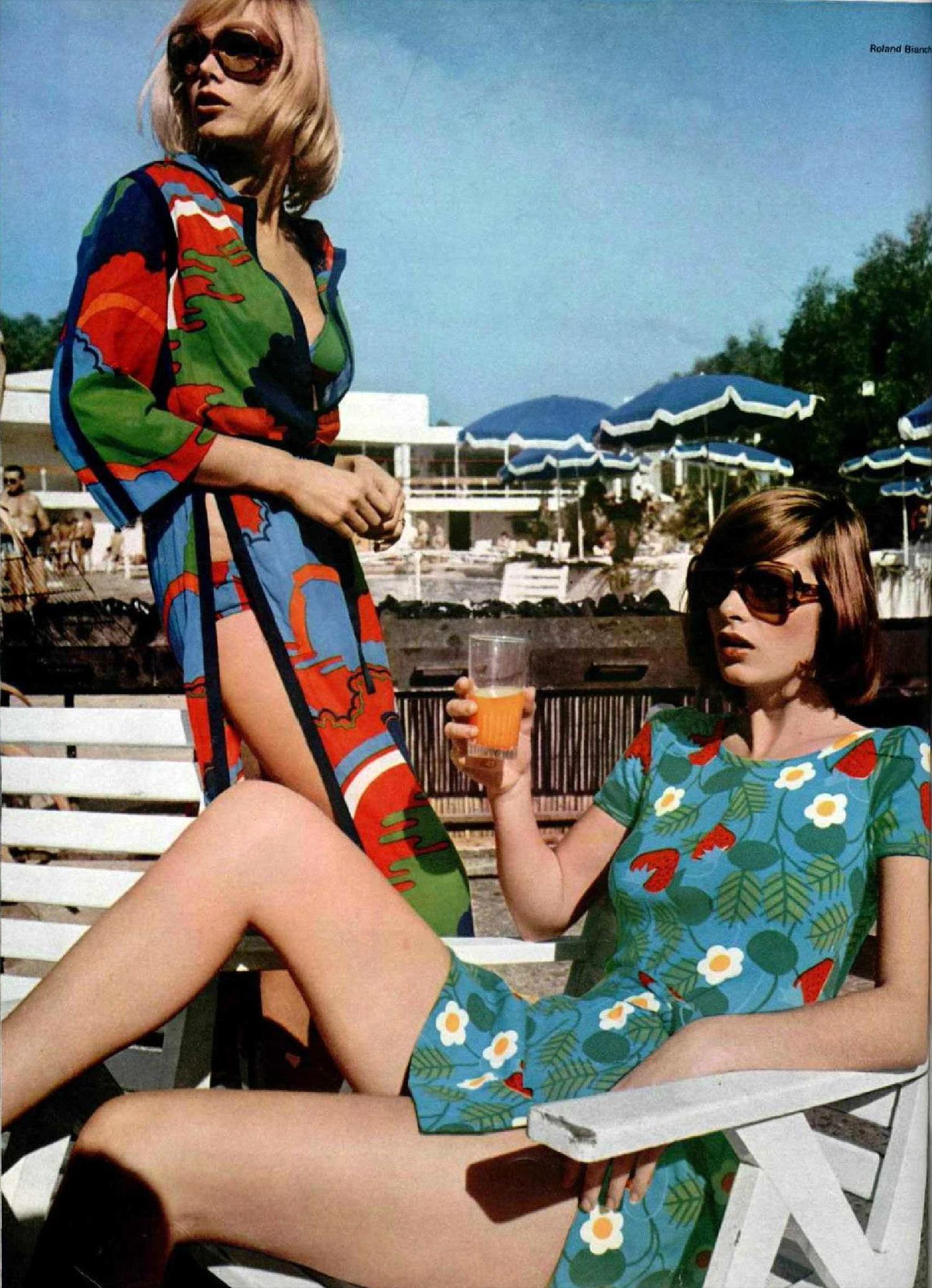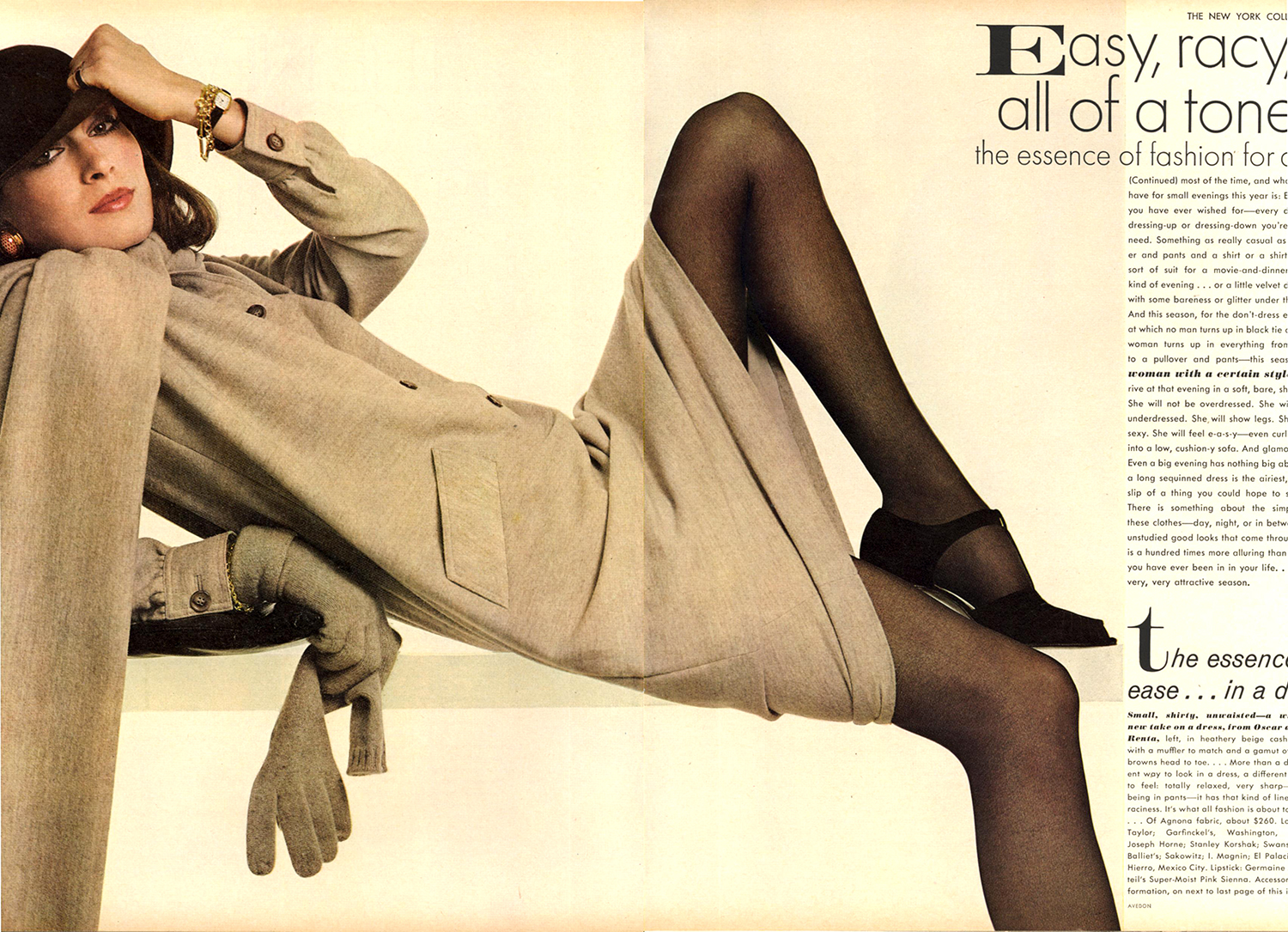 Vogue – September 1972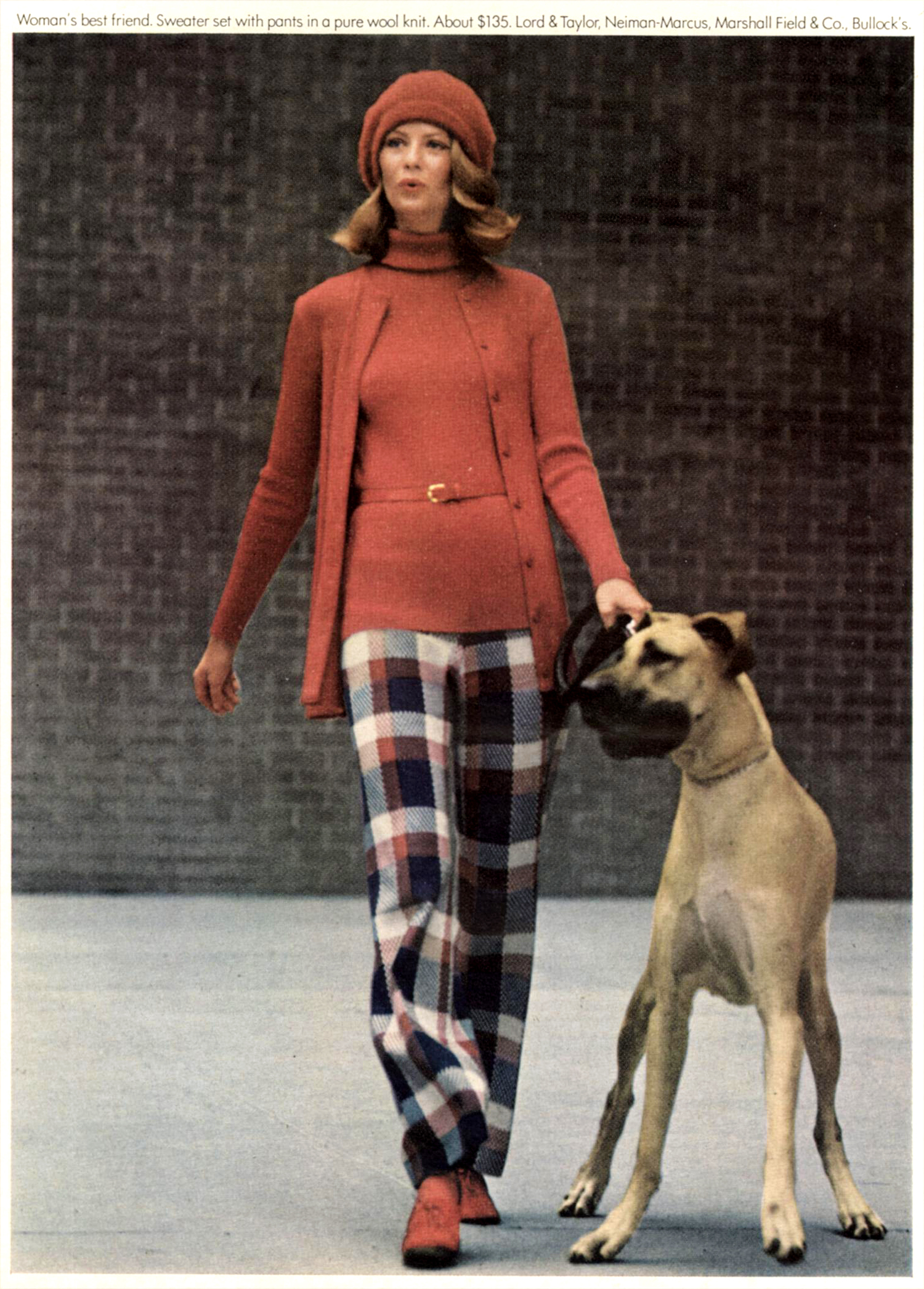 Remember those plaid and checkered pants? They were actually popular for both men and women, and pretty ubiquitous in the early seventies.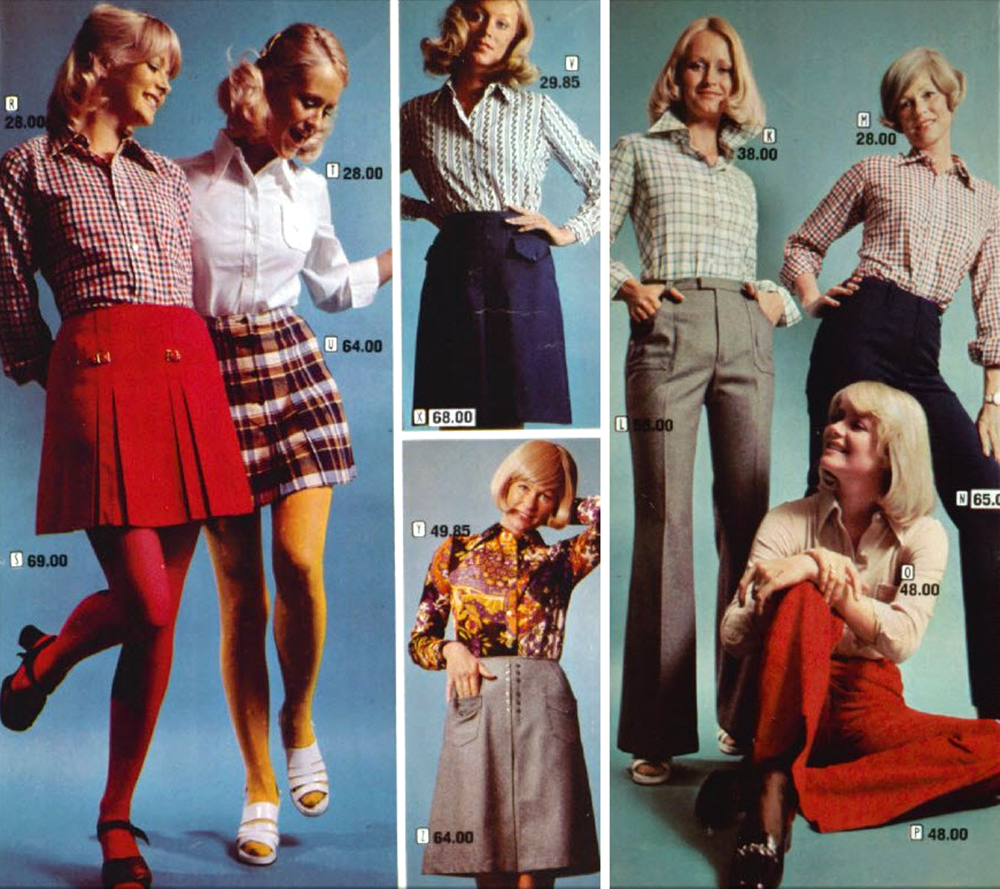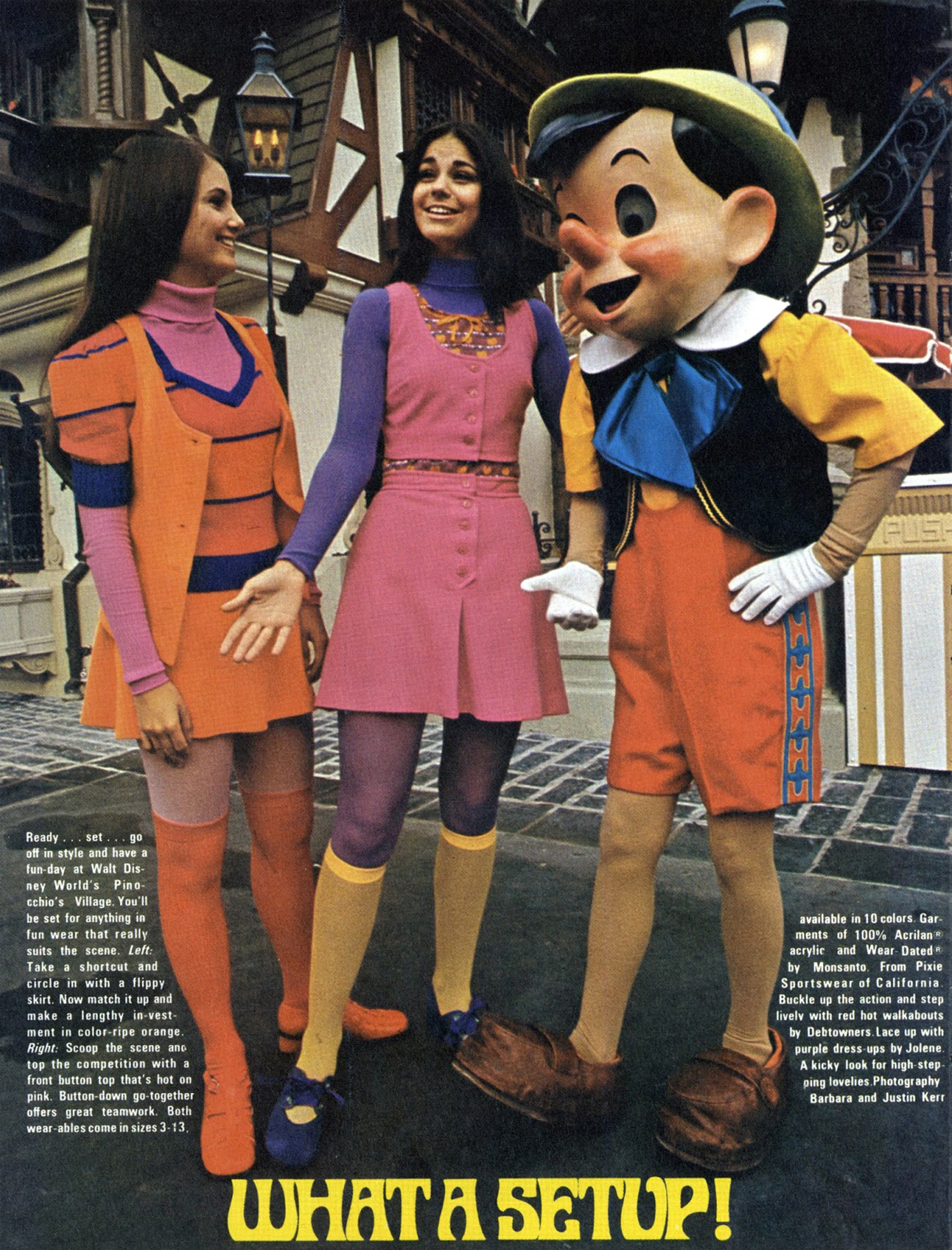 While women's fashions set the seventies look, you can see that teen fashions still had a definite sixties feel.  This page is taken from a 1972 teen magazine; it's a tad alarming how the girls' clothes aren't that dissimilar from Pinocchio's.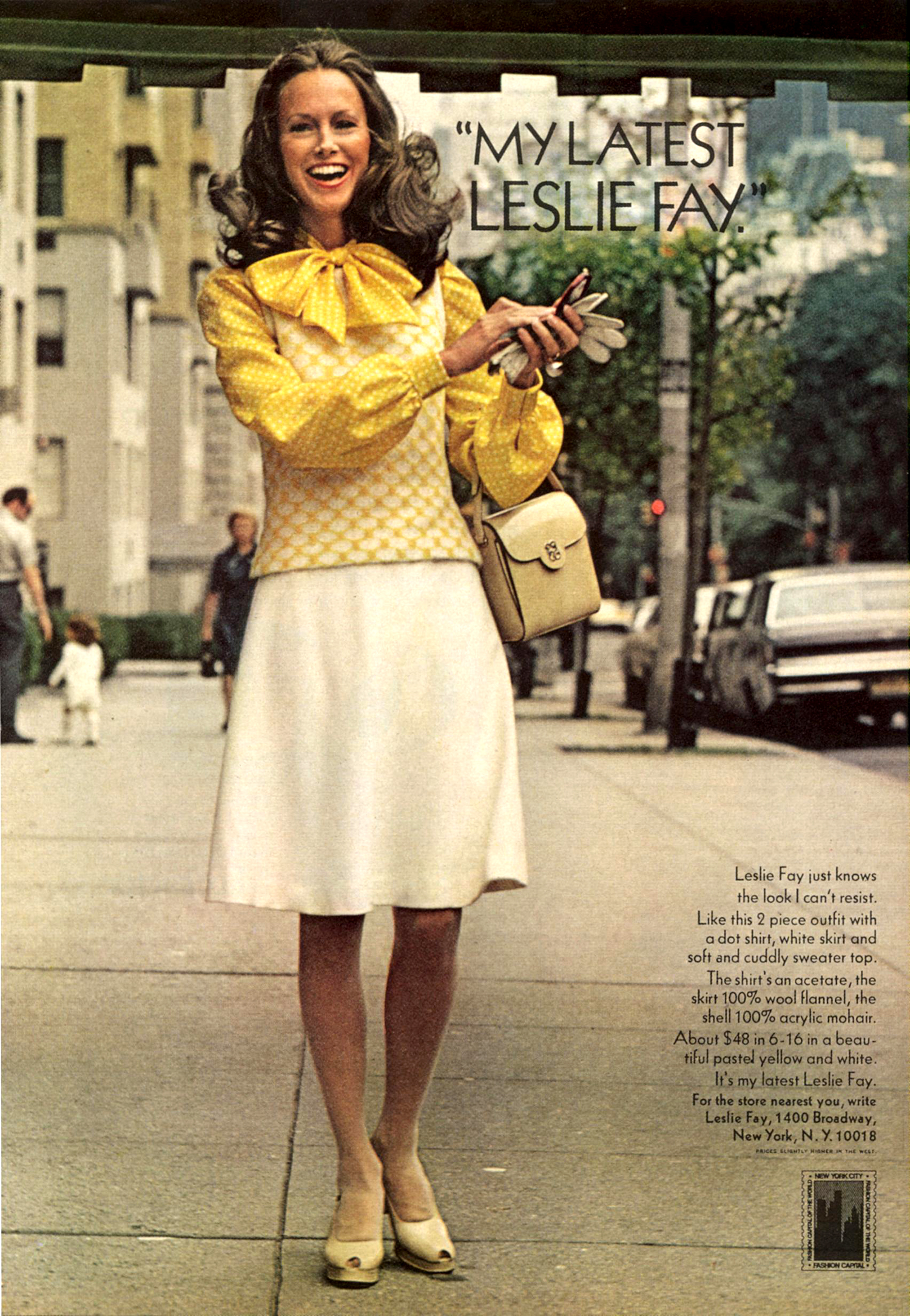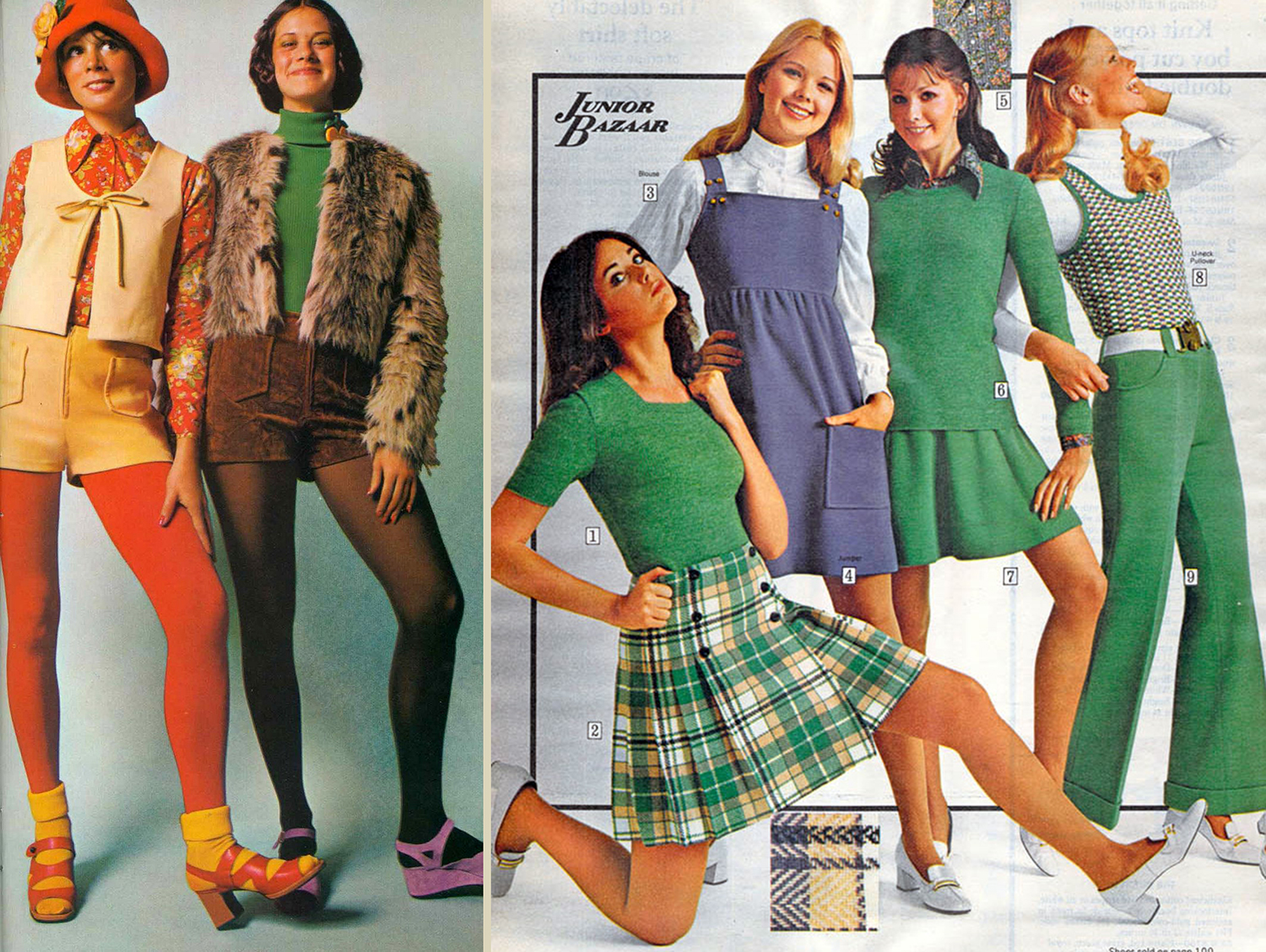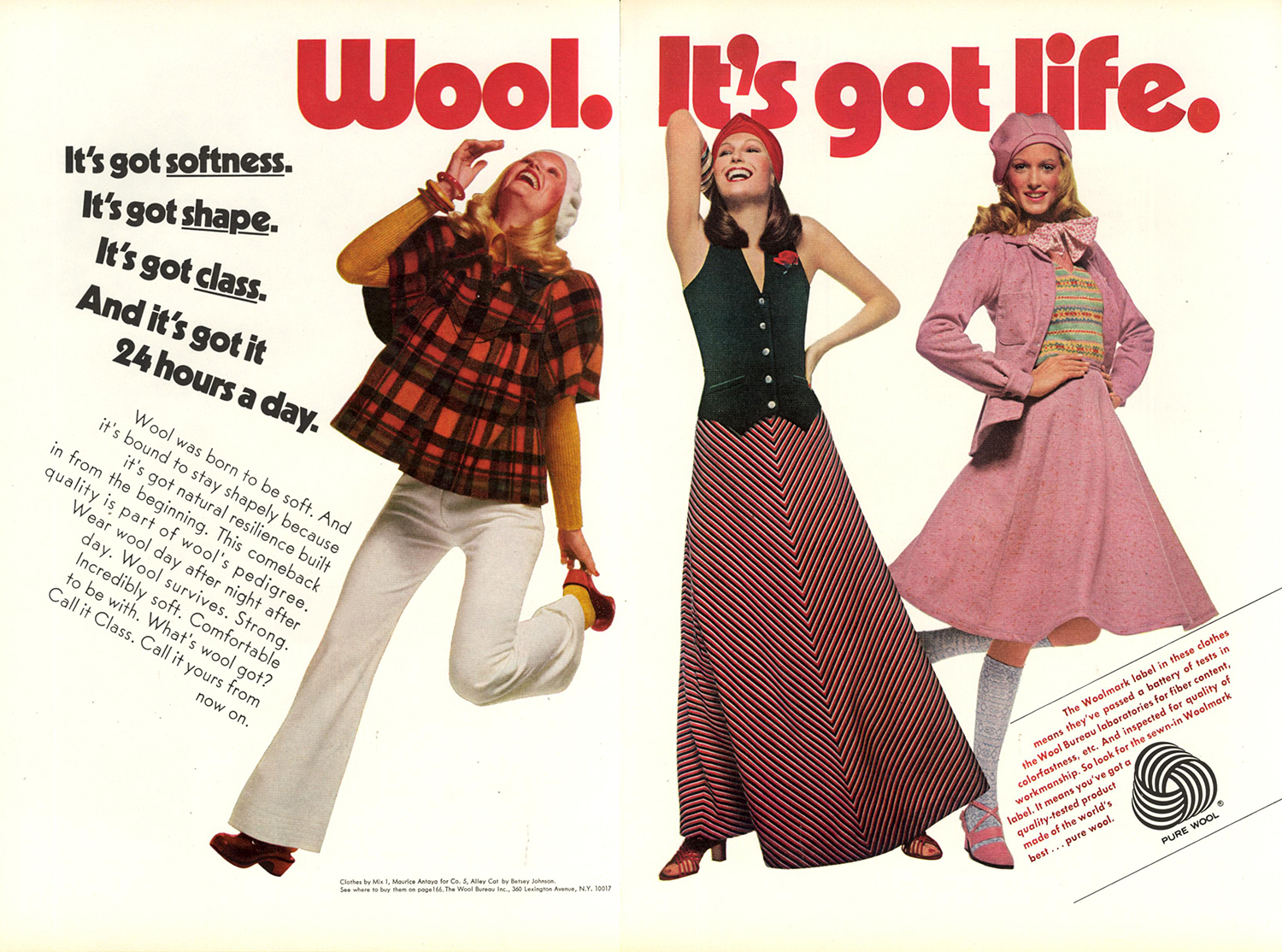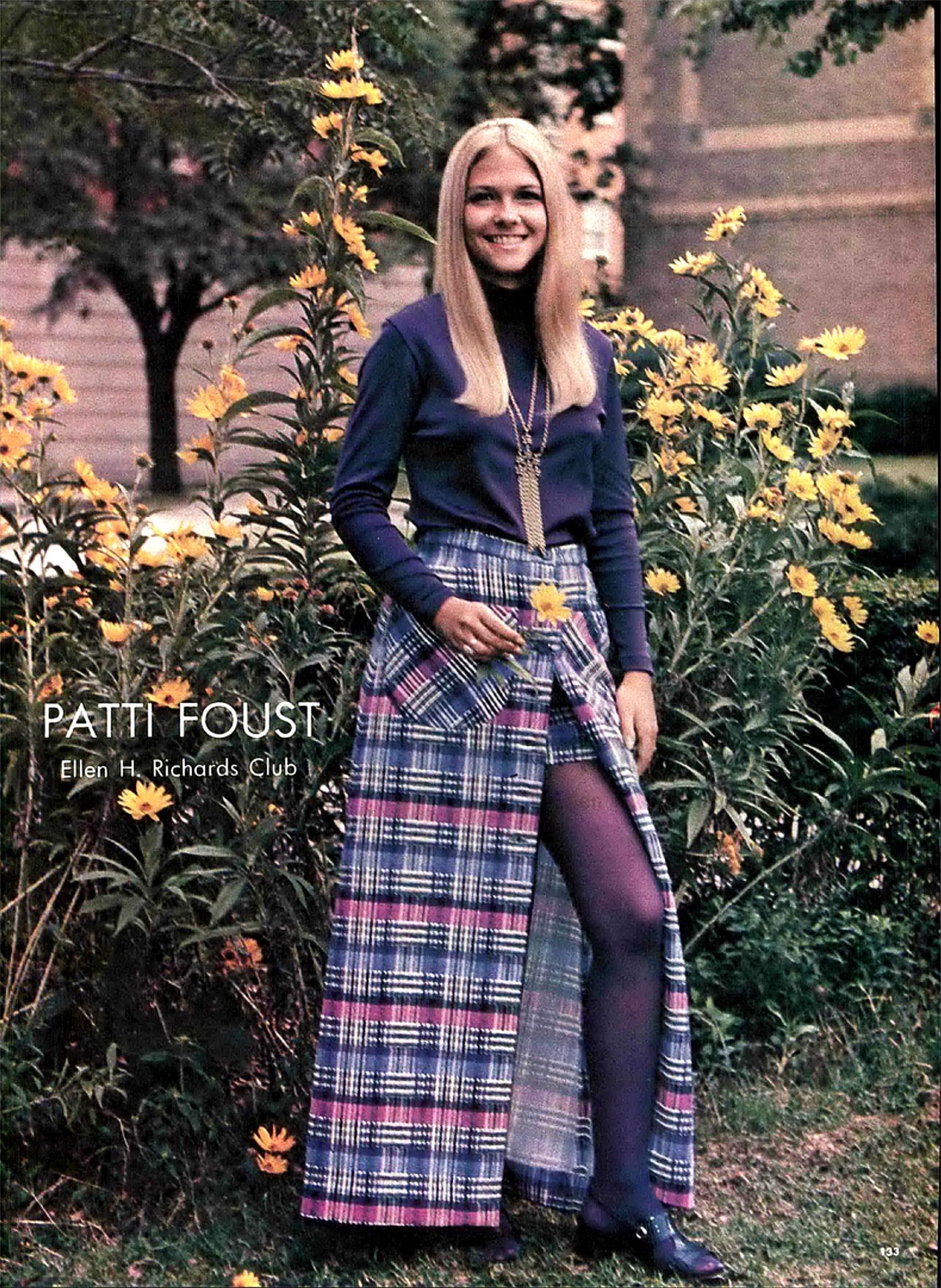 (above and below) Fashions from a Texas yearbook from '72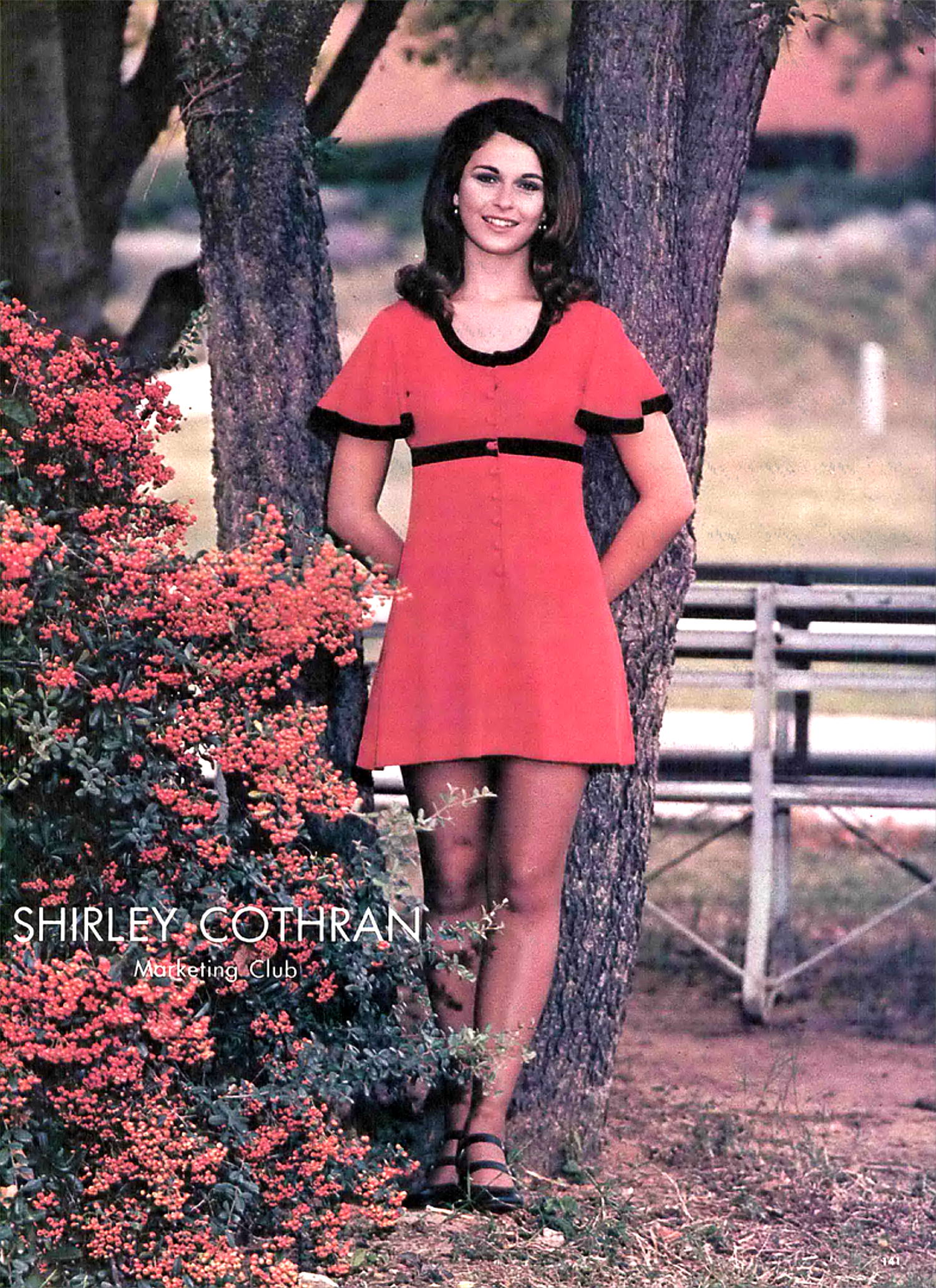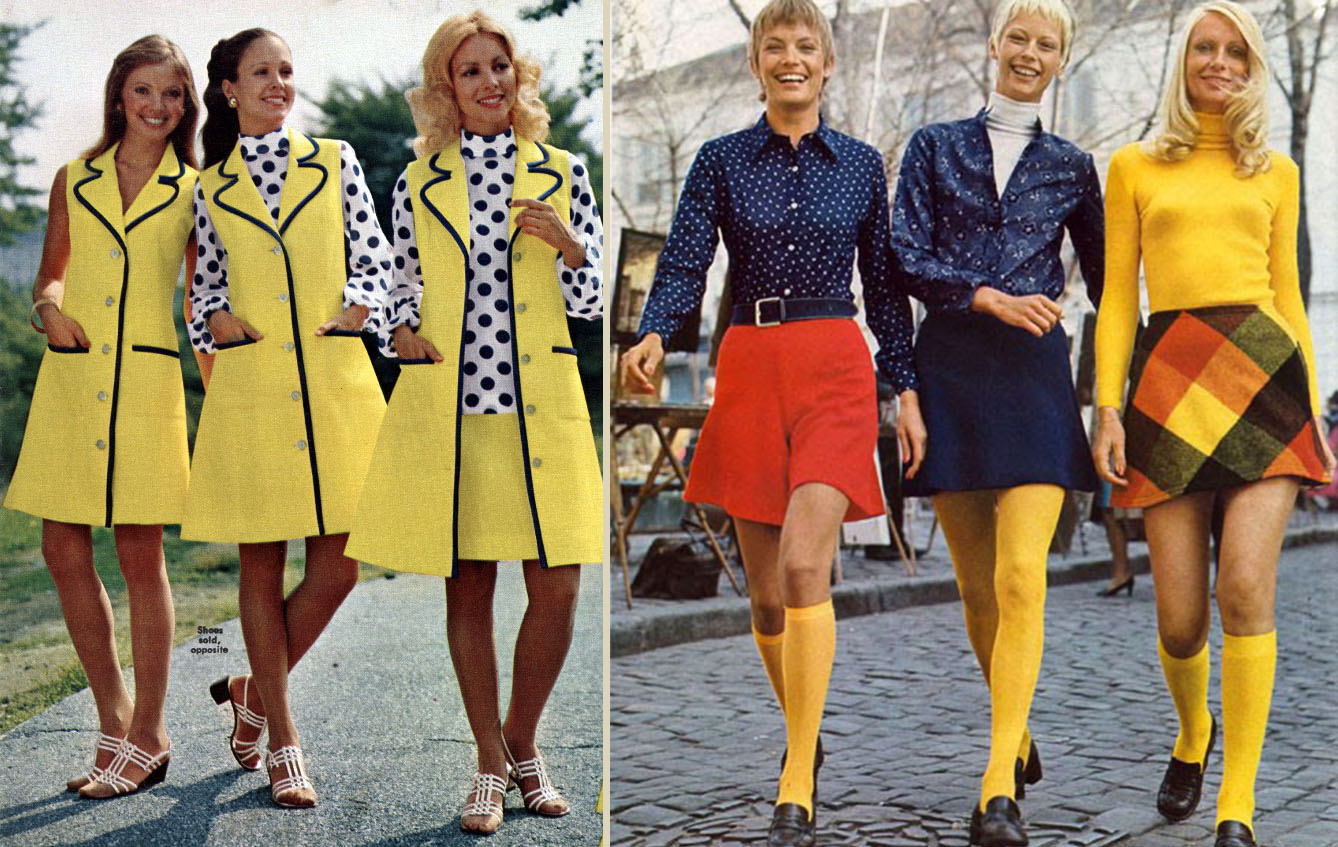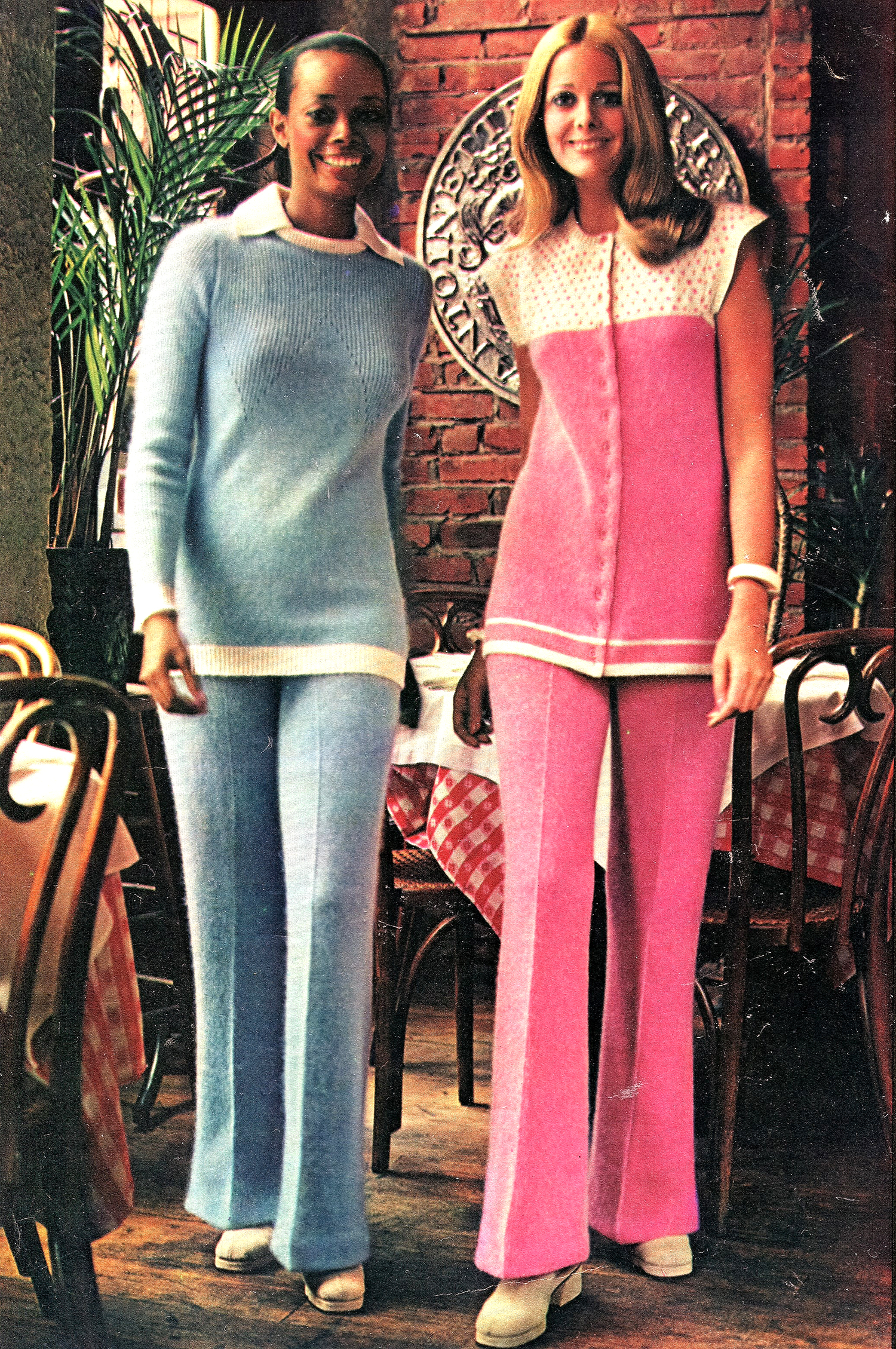 Pink and blue angora pantsuits…. sadly, 1972 brought some of the worst the seventies had to offer as well.  It's style like this which made anything seventies an anathema in the eighties.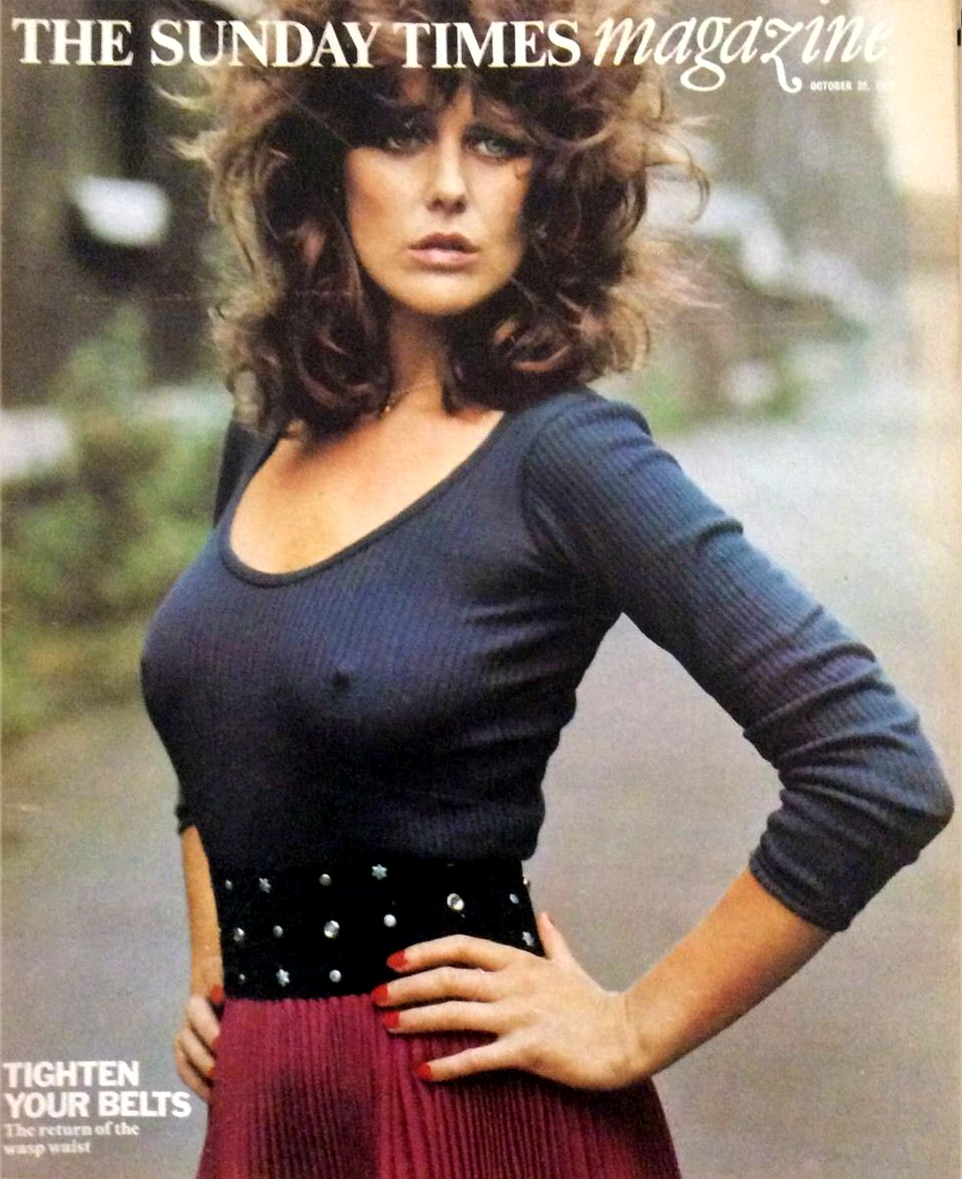 I would be remiss to discuss women's fashions from '72 and not mention the "braless" look.  Not only did ladies burn their bras around this time, but they wore tops that highlighted their newfound freedom.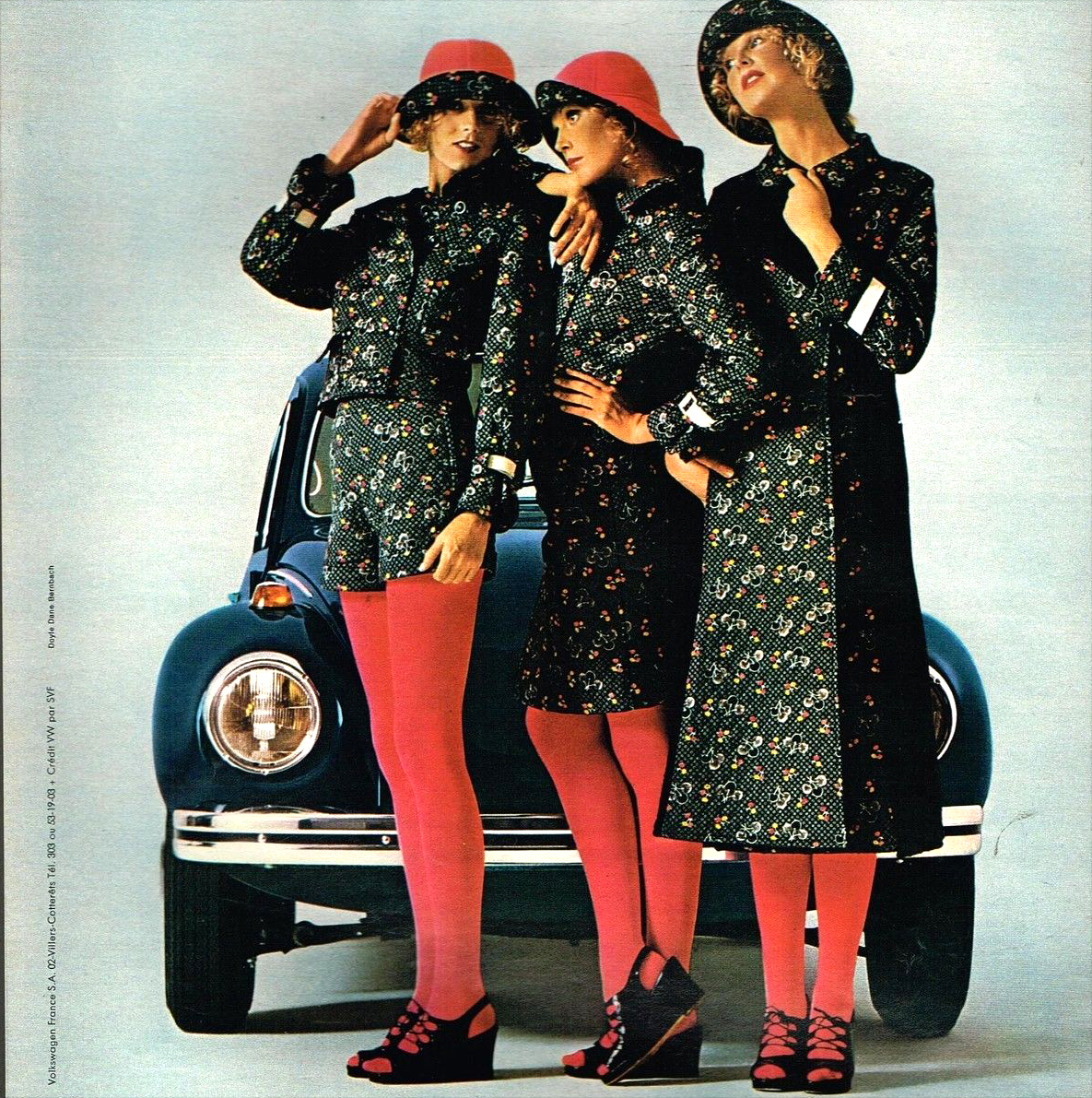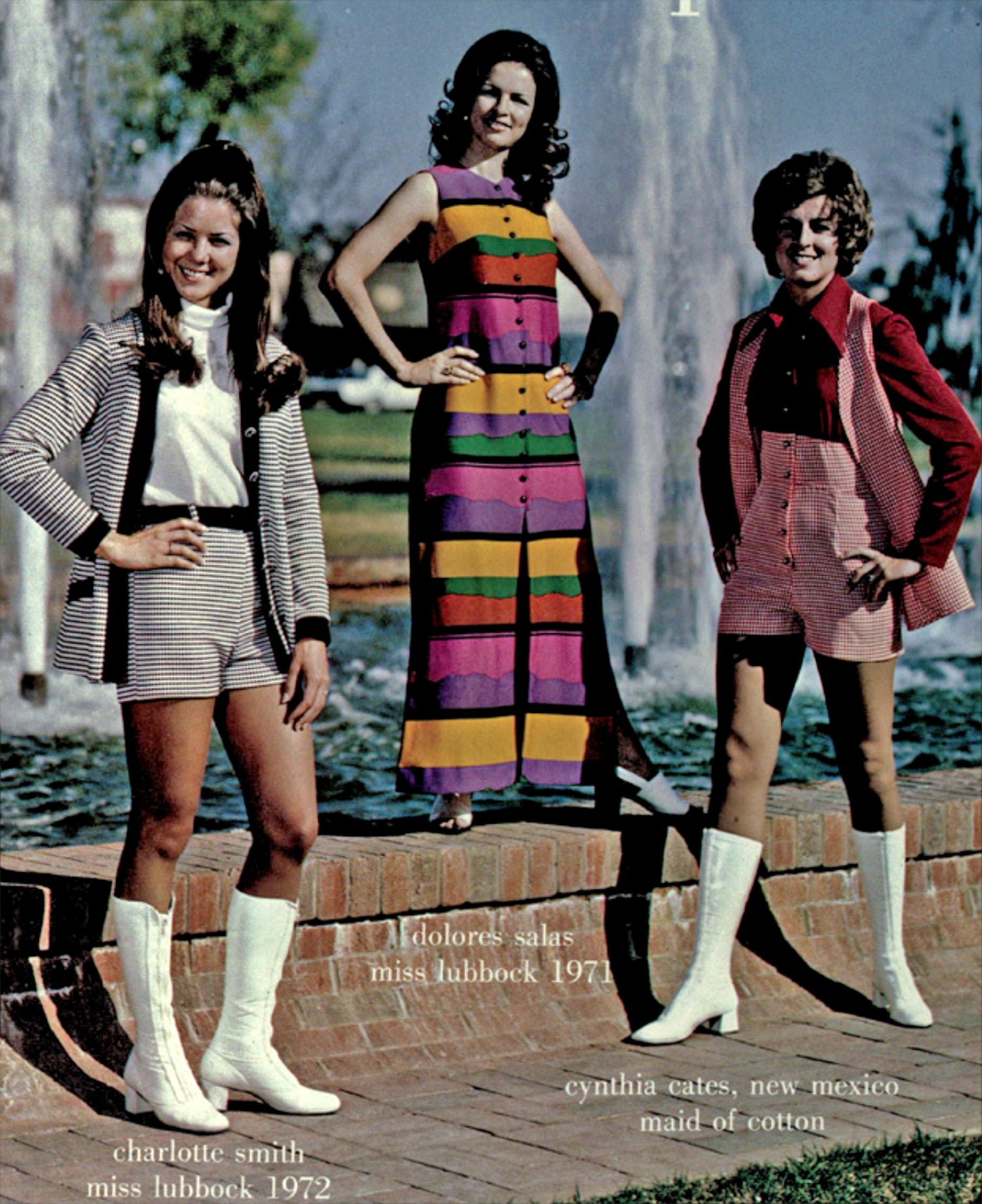 Texas queens displaying their finery – white go-go boots were apparently still the rage in Lubbock, TX in '72.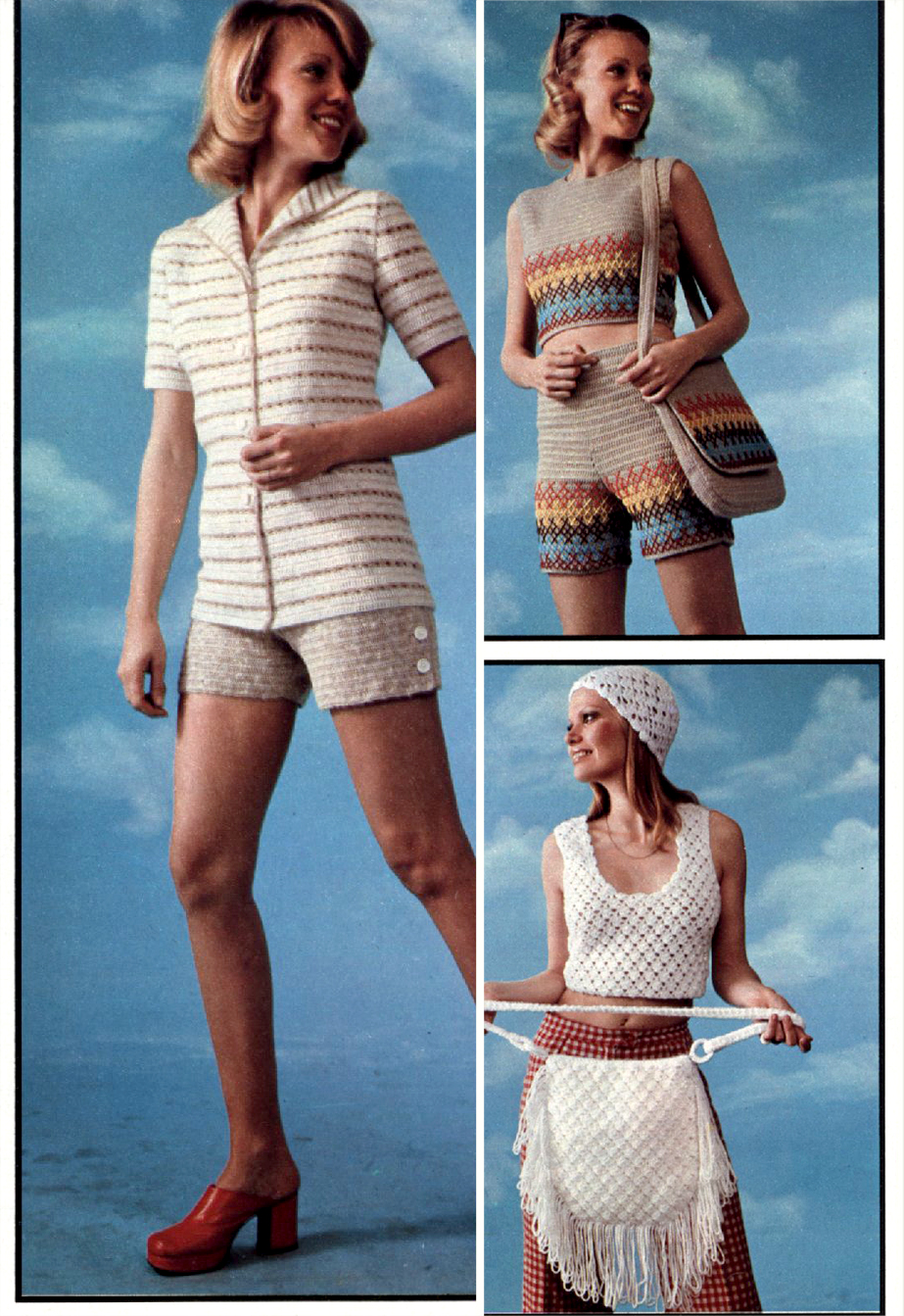 For more DIY fashions from the previous year, check out: Sew Your Own Bell Bottoms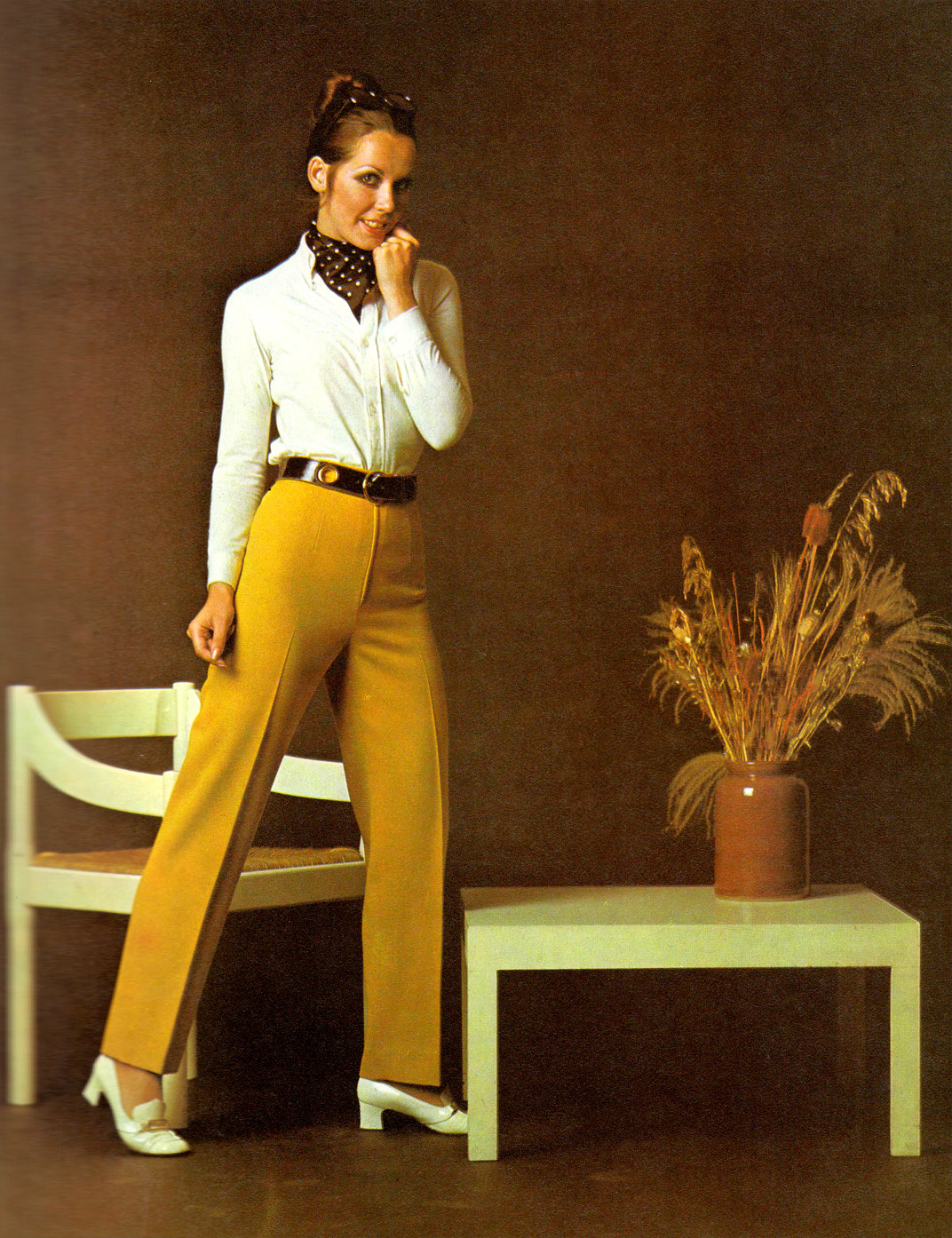 (above and below) From "The Golden Hands Complete Book of Dressmaking" 1972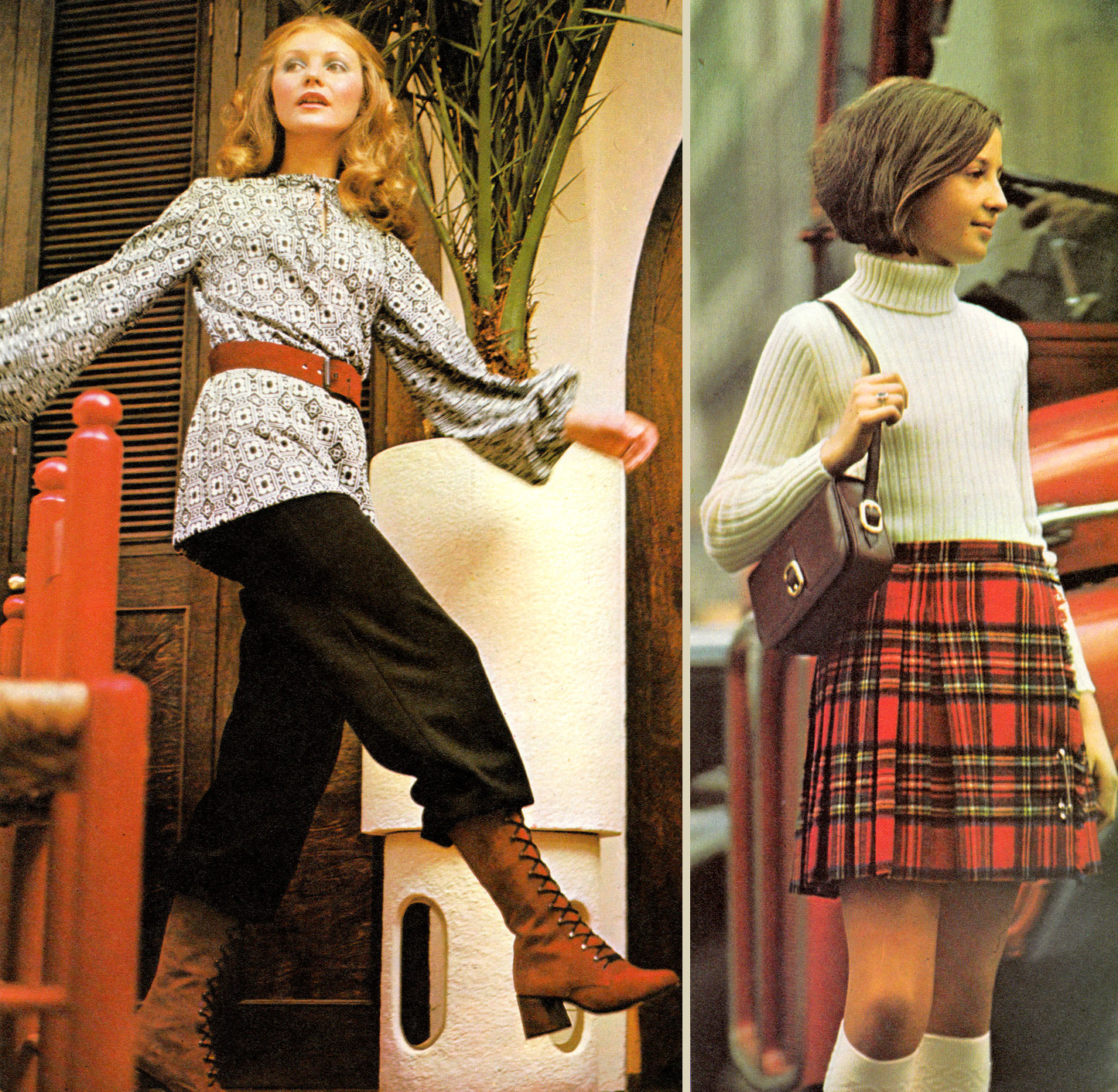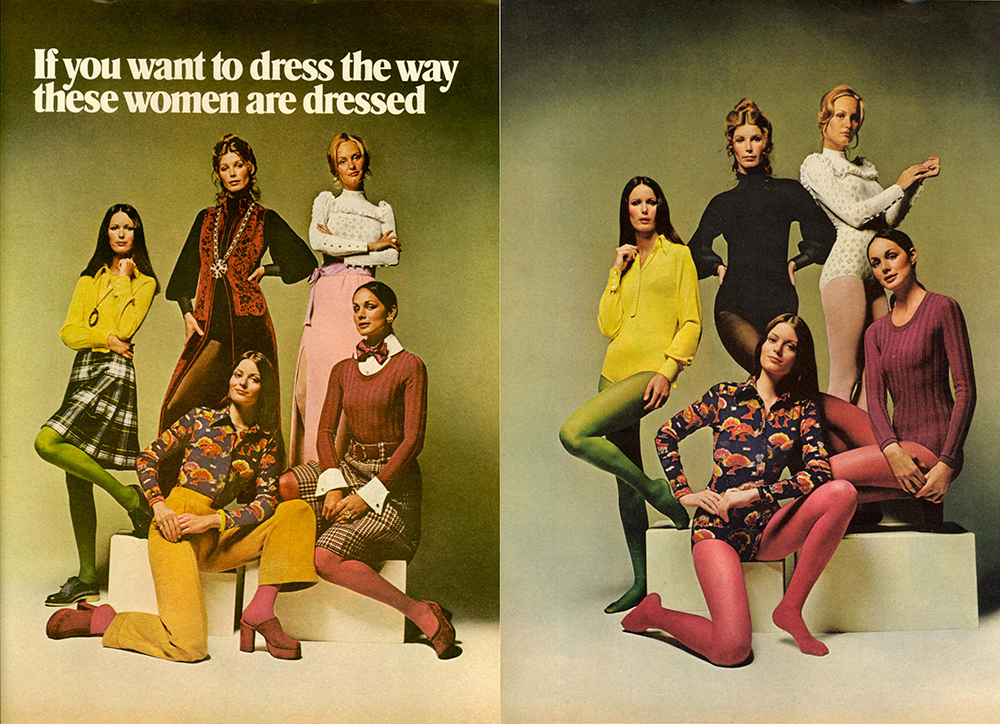 Here's a garment that has come and gone – the bodysuit.  The fashion in 1972 was to have a very tight, unwrinkled top; the way to achieve that with tight slacks and a miniskirt was the bodysuit.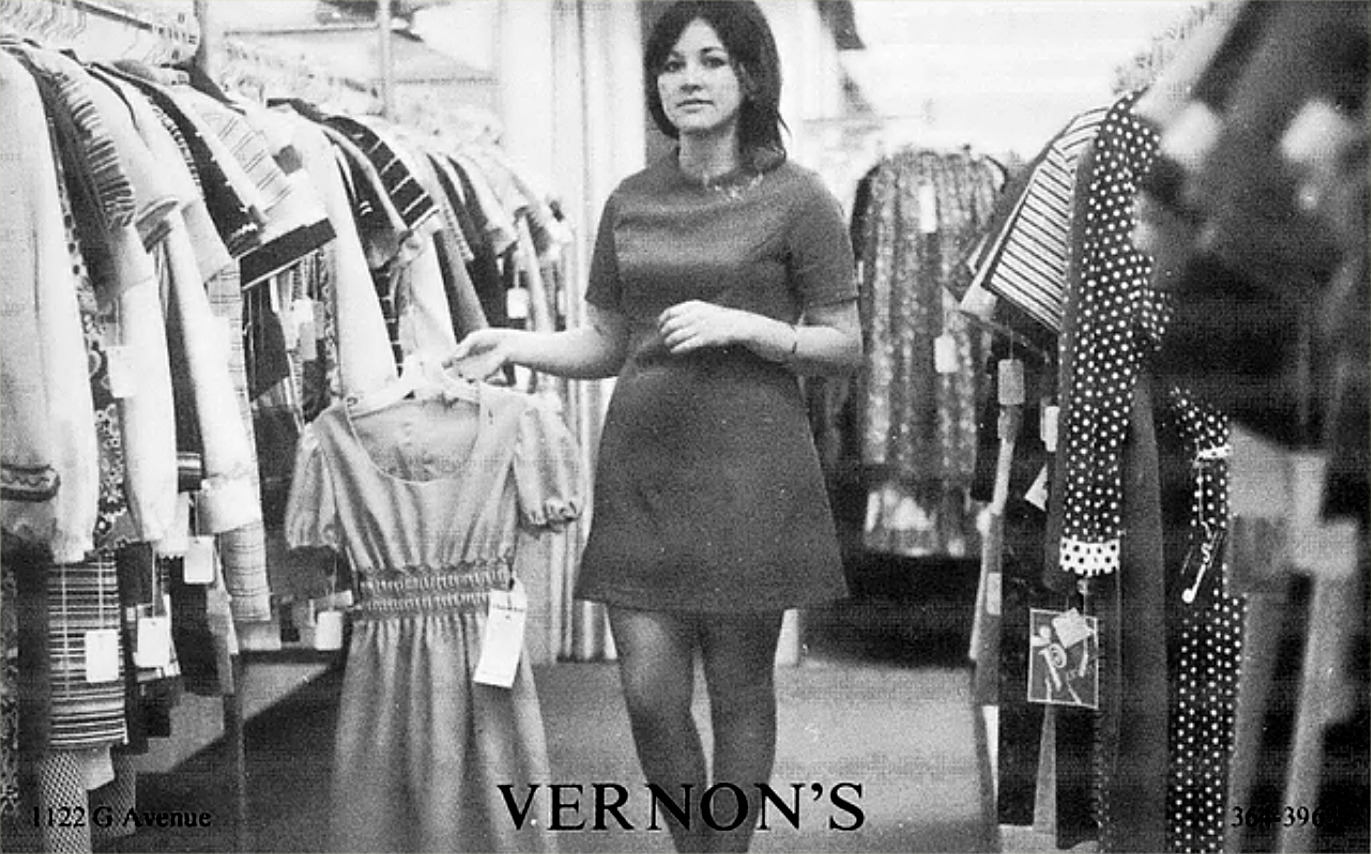 A peek inside a clothing store from '72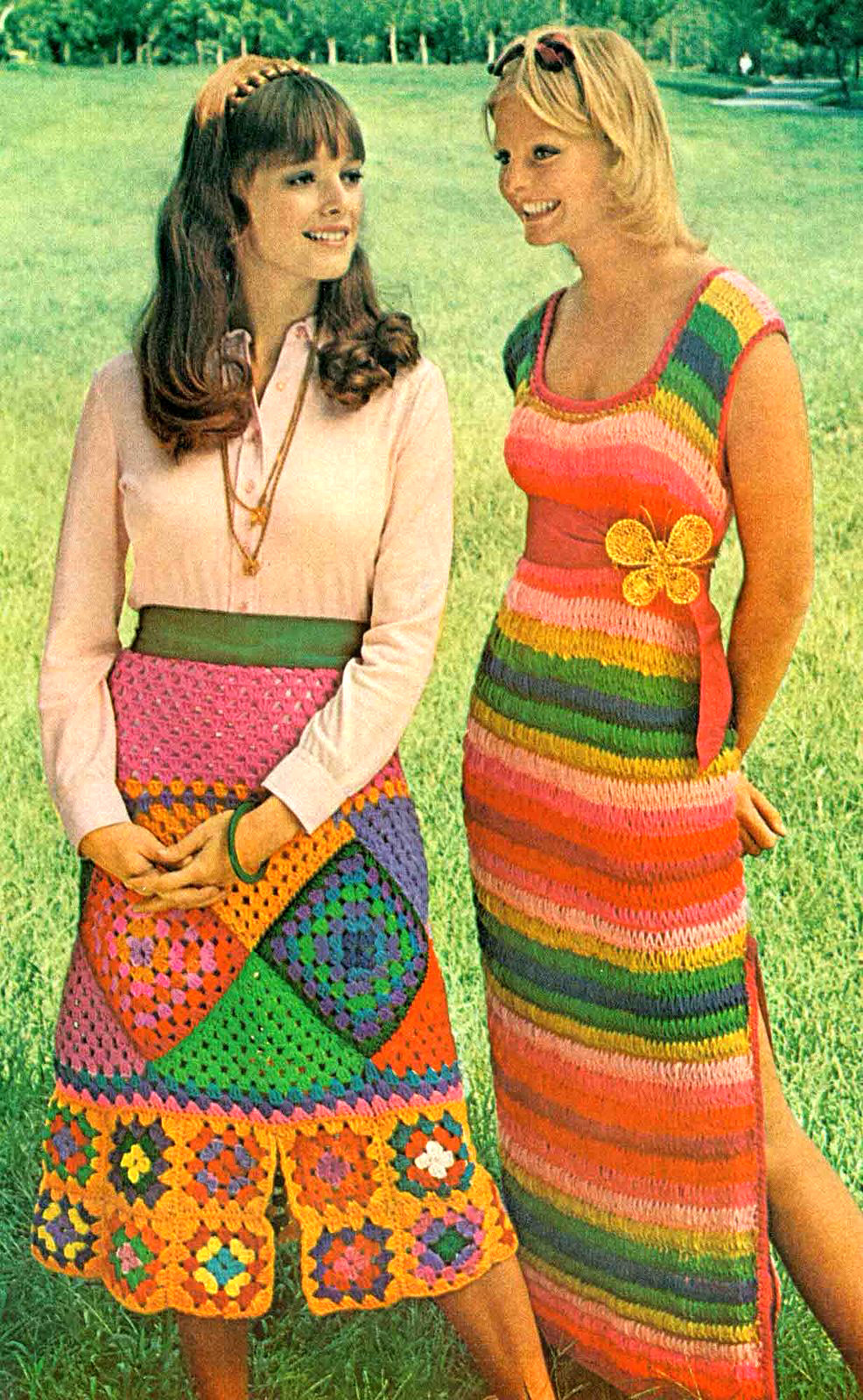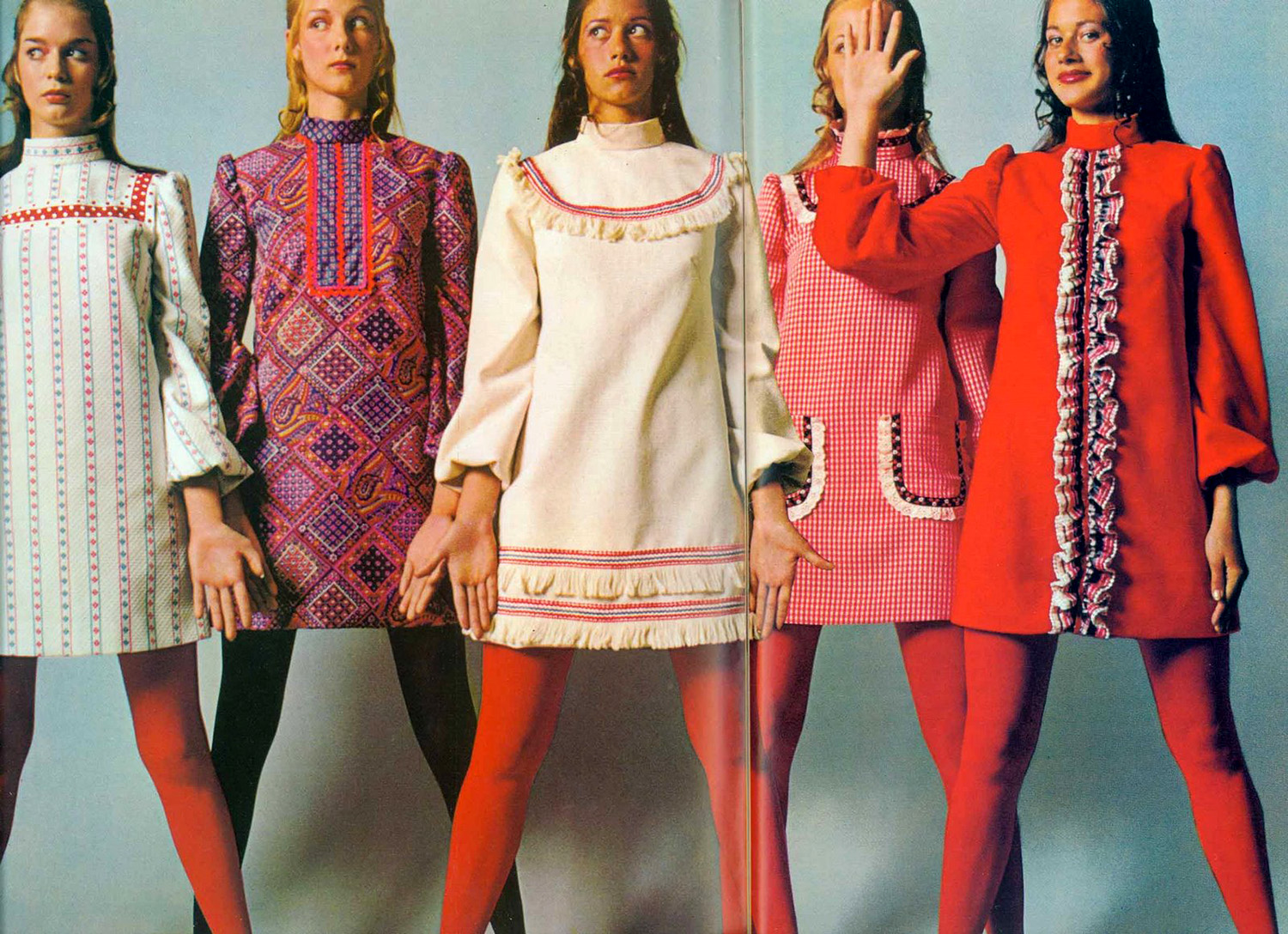 Teen fashions from '72, still having a very sixties feel.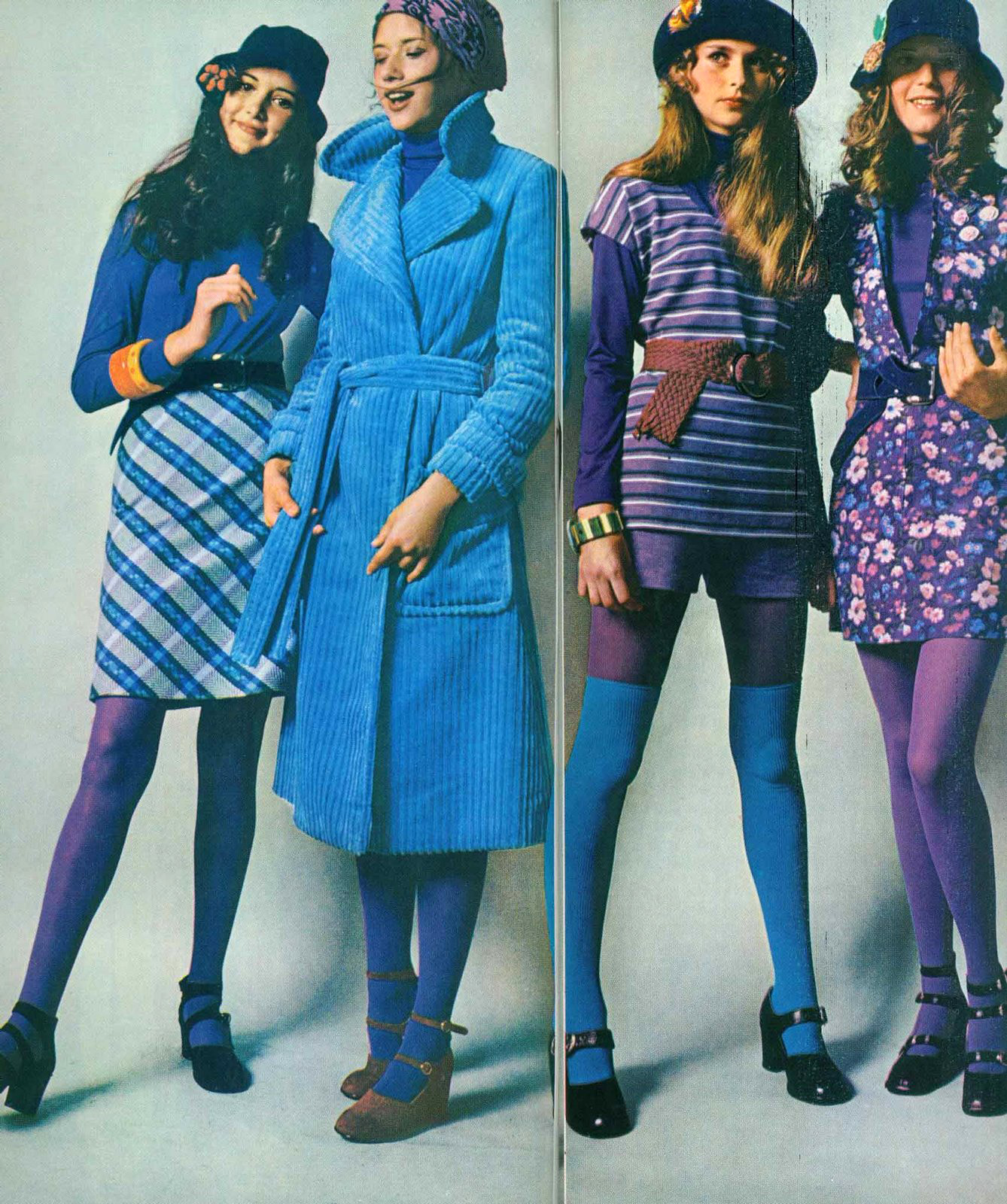 If you like this, check out this catalog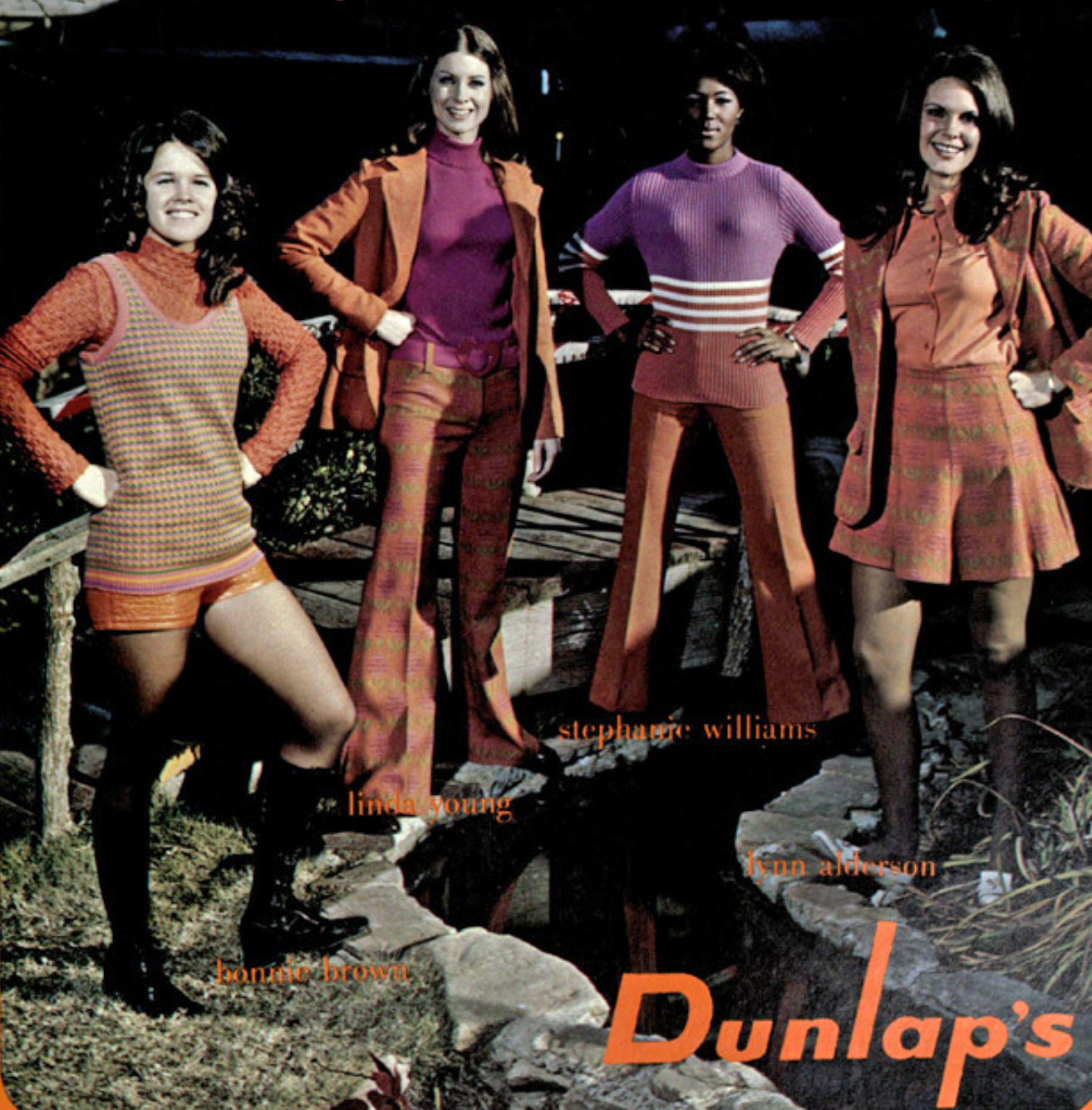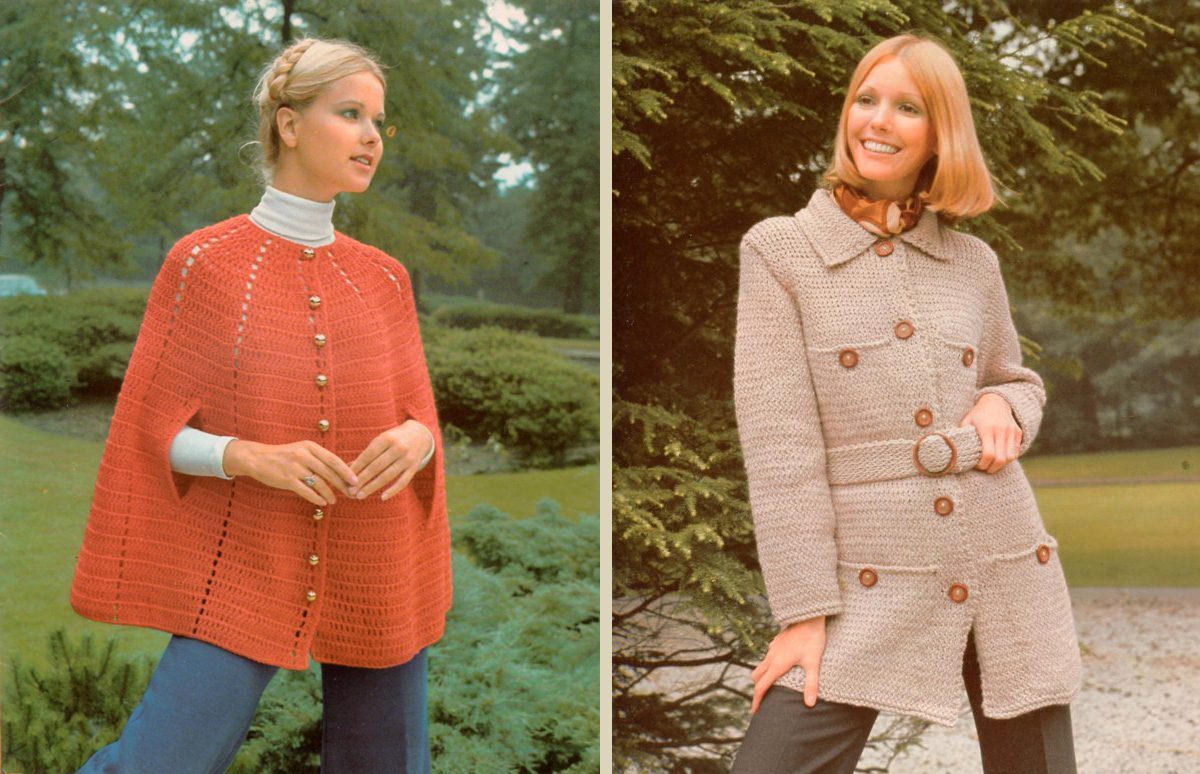 Well, it's been a fun walk through the ladies' clothing aisles of 1972.  Stay tuned for other years – I'll take requests.  Cheers.