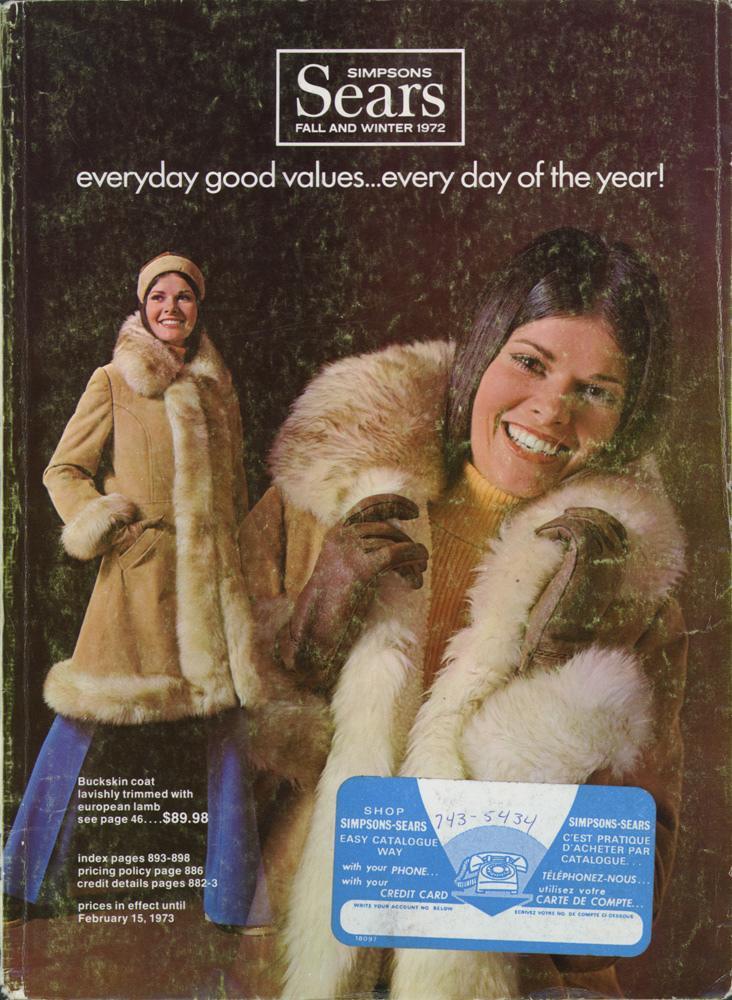 For you're viewing pleasure, I have lovingly scanned the women's fashion pages from the 1972 Simpsons-Sears Fall/Winter catalog. Simpsons-Sears was basically Sears Canada (a combination of the Sears (US) and the Canadian department store, Simpsons).
The first thing you'll notice is that '72 was definitely a good year for purple.  Second, you'll notice the miniskirt hemlines were way up…. this was just a year or so before the Great Hemline Fall in Canada and The States, when short skirts went completely out of style (and hotpants graciously filled the void).  Also, women's slacks were coming into vogue at this time.  For years, ladies only wore dresses in public; Women's Lib made pants acceptable.
As many may recall, the catalog lingerie section was often frequented by young hormonal lads for illicit purposes (we didn't have the Internet back then).  Many boys became men via the bra & panties section of their JC Penny's catalog.  As a somewhat uncomfortable bit of nostalgia, I've included some of those pages as well.
So, prepare yourself for a motherload of purple, a healthy offering of minis, lots of 70s fashion (both horrifying and glorious), and a few undergarment  pages shame.  Enjoy!