Here's a bunch of smiling white families from the sixties (and seventies) modeling their snazzy new sweaters.  Enjoy.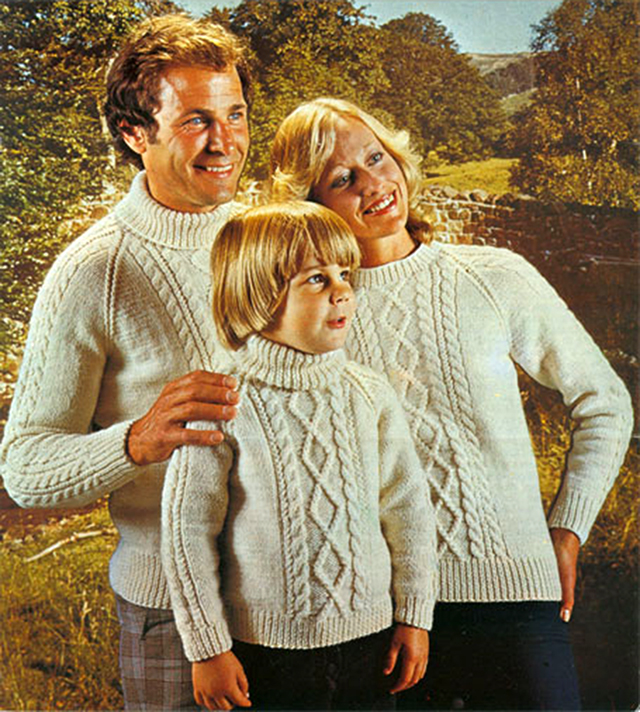 Yes, it's not uncommon to get a "Stepford Family" vibe from some of these wool-clad families.  But don't worry, no one was killed during the making of these sweater photo shoots (that we know of).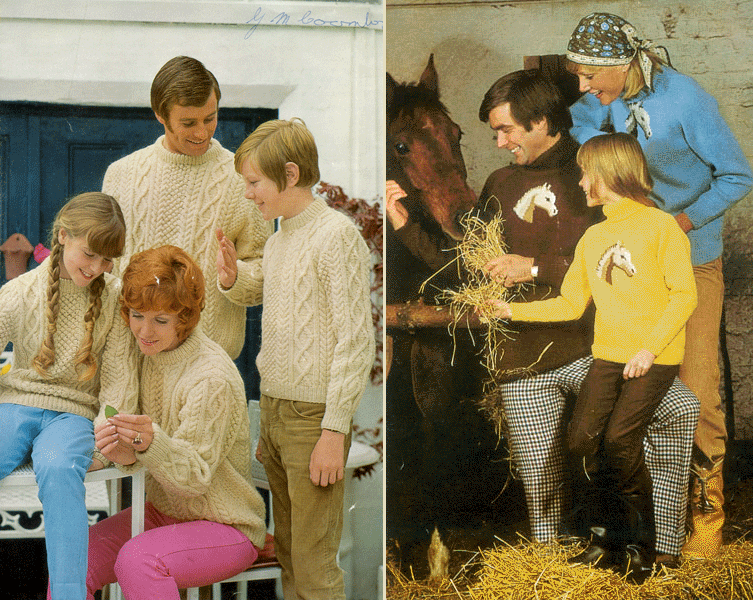 Sweater families are really focused and intense.  The sweater family on the left, is really, really into that  leaf; meanwhile, the other family always ensures that they have a sweater to match every activity.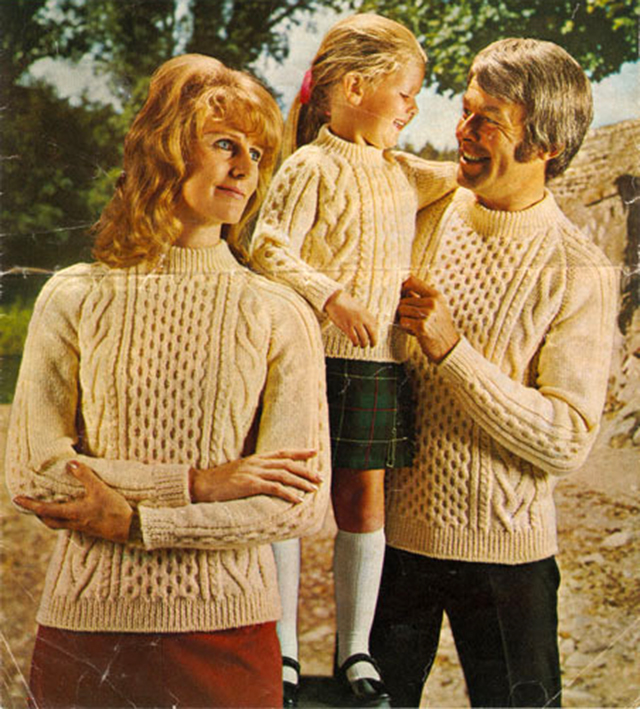 Daddy and his baby girl are brimming with joy and love for one another.  Mom… not so much.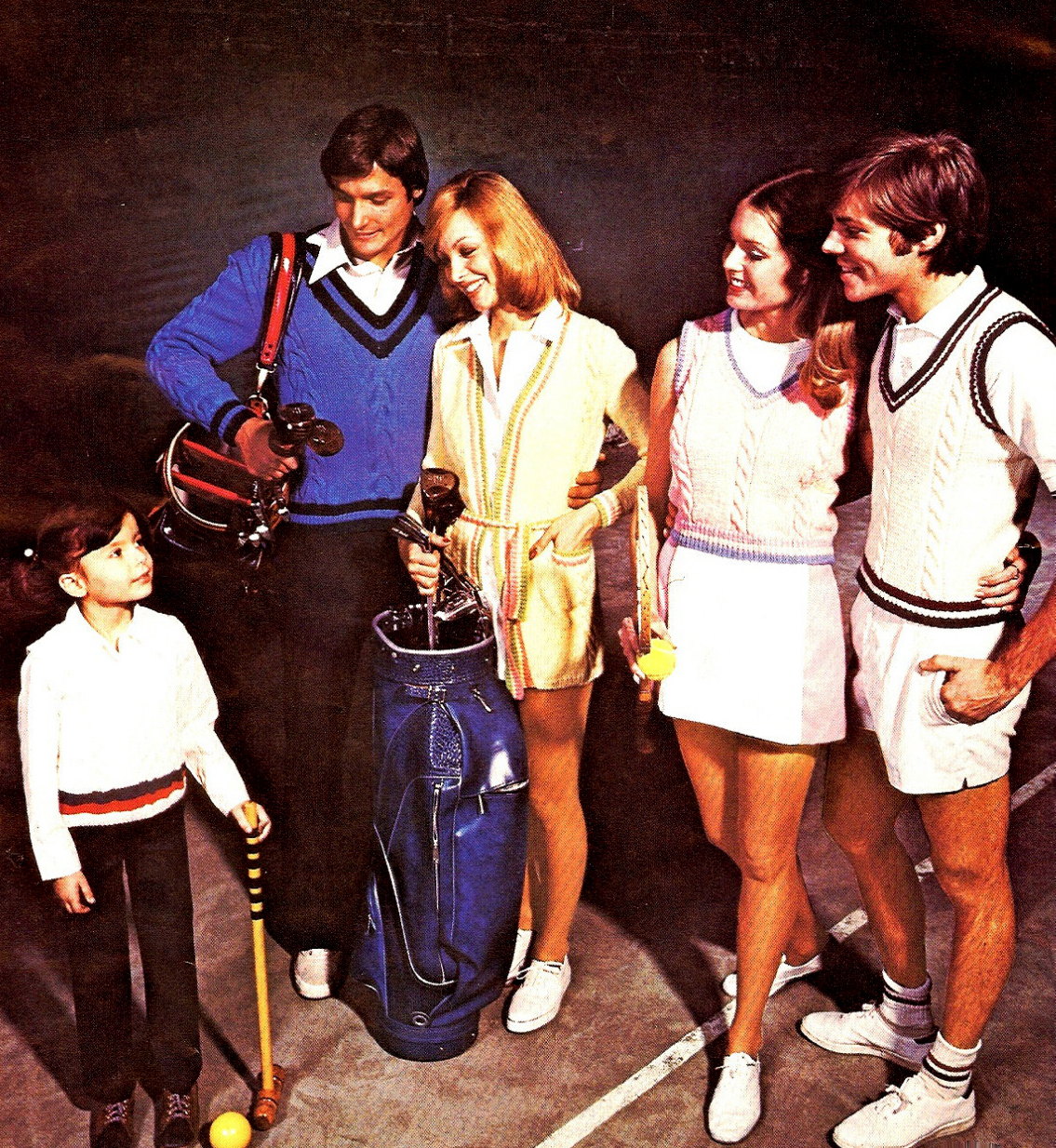 "Hey, check out this random little girl we've found alone in the parking lot at night.  Isn't she adorable? Let's keep her."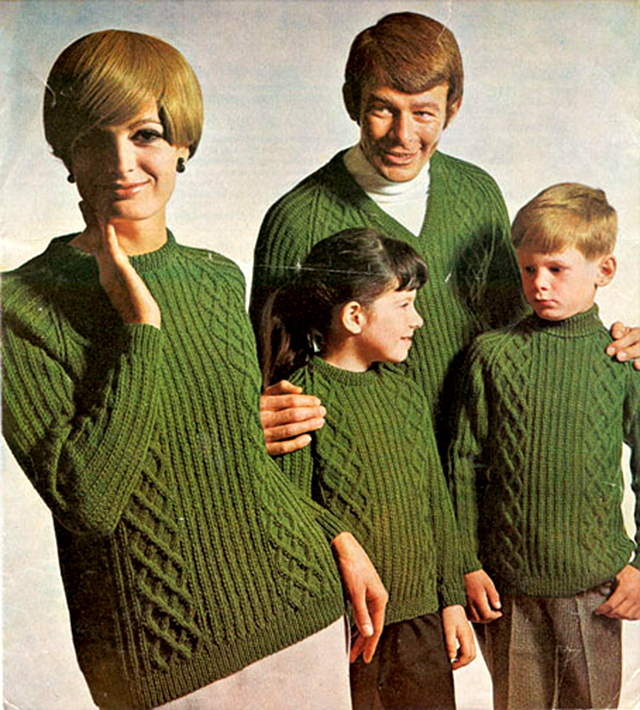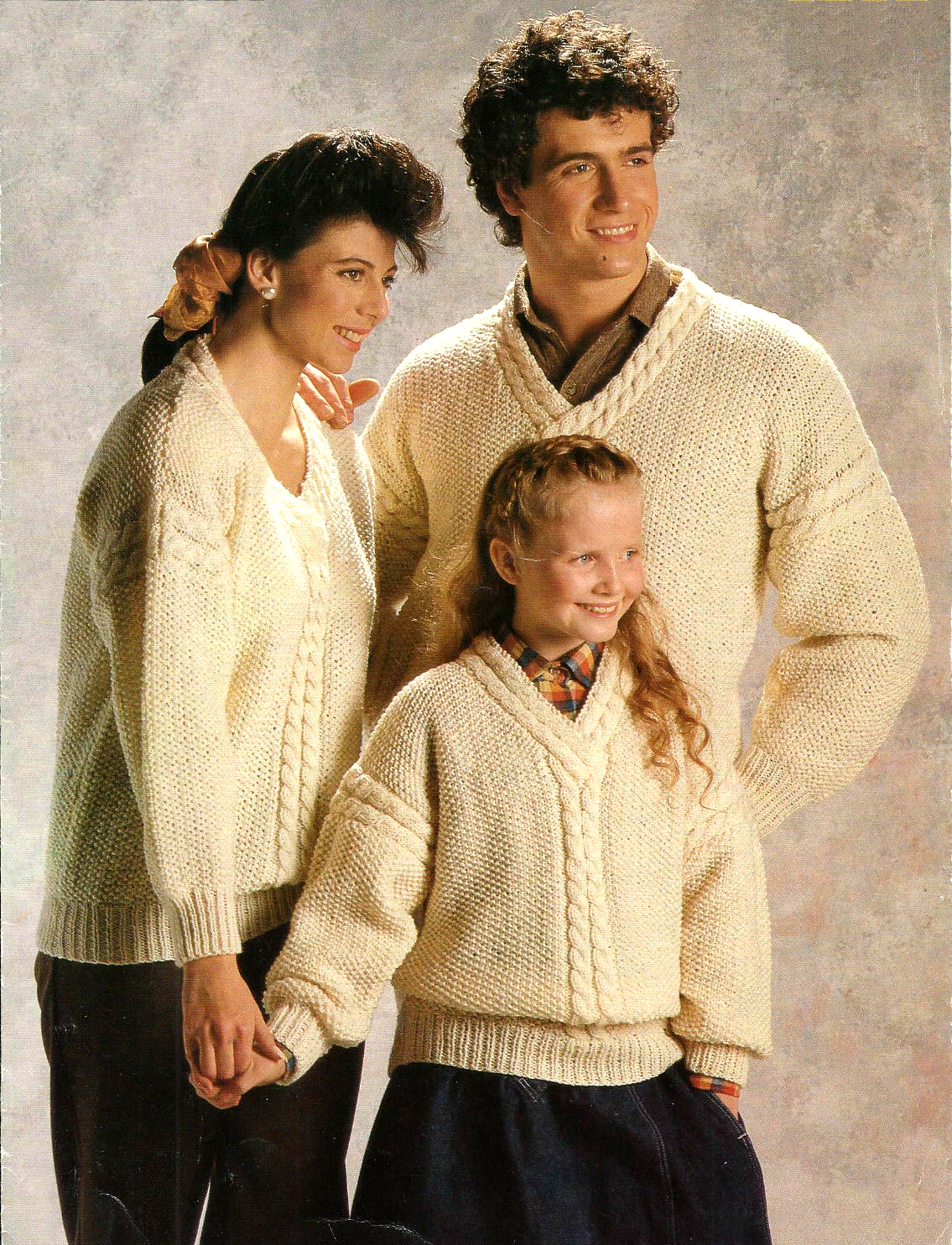 The Eighties Sweater Family.  Different decade, same semi-creepy vibe.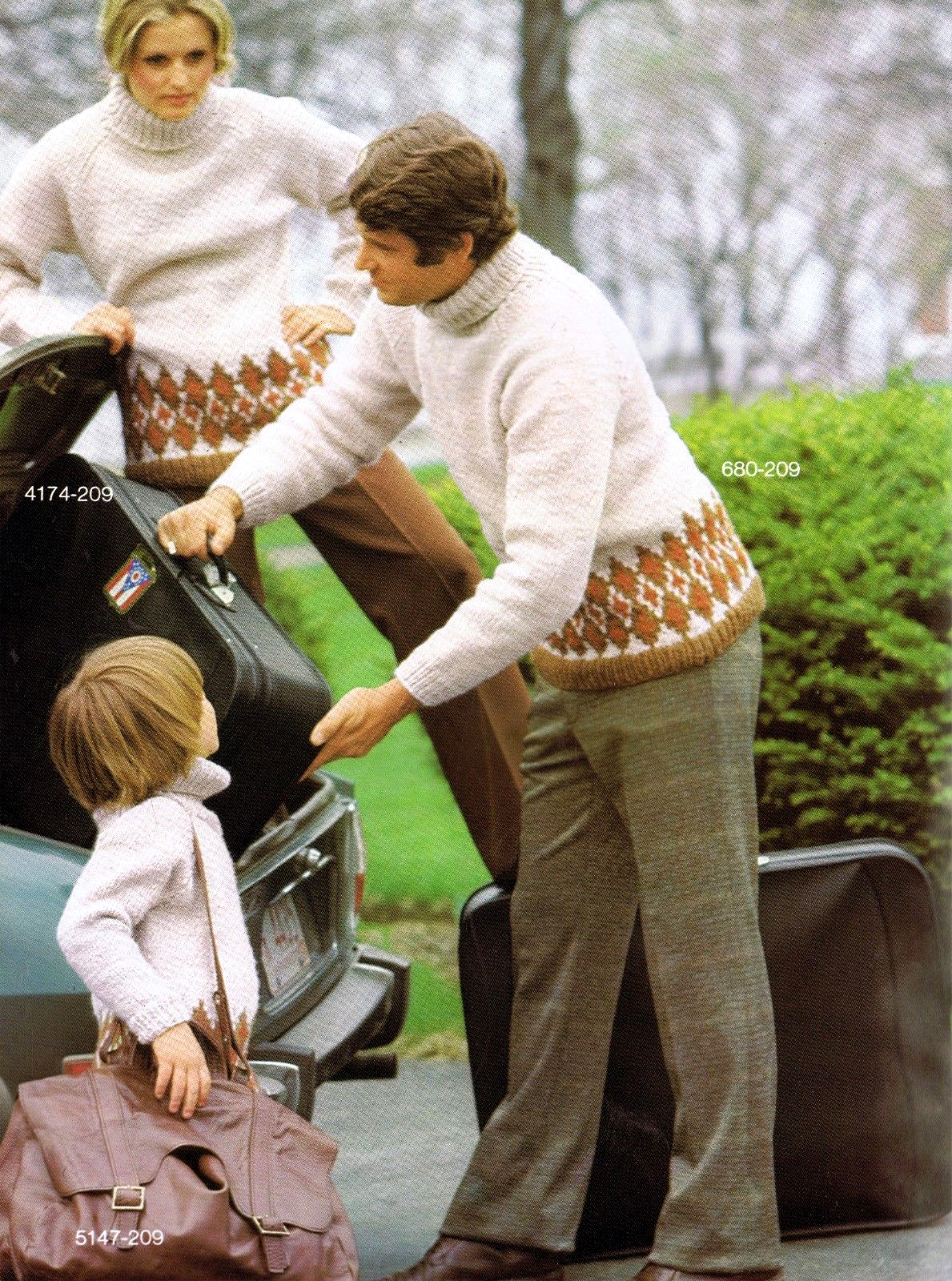 That luggage is not fitting in that trunk.  And no amount of matching sweater magic is going to make it happen.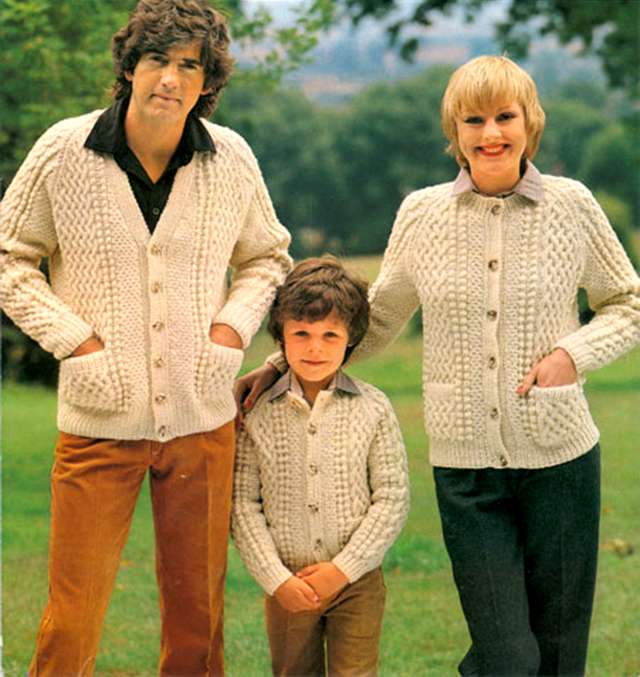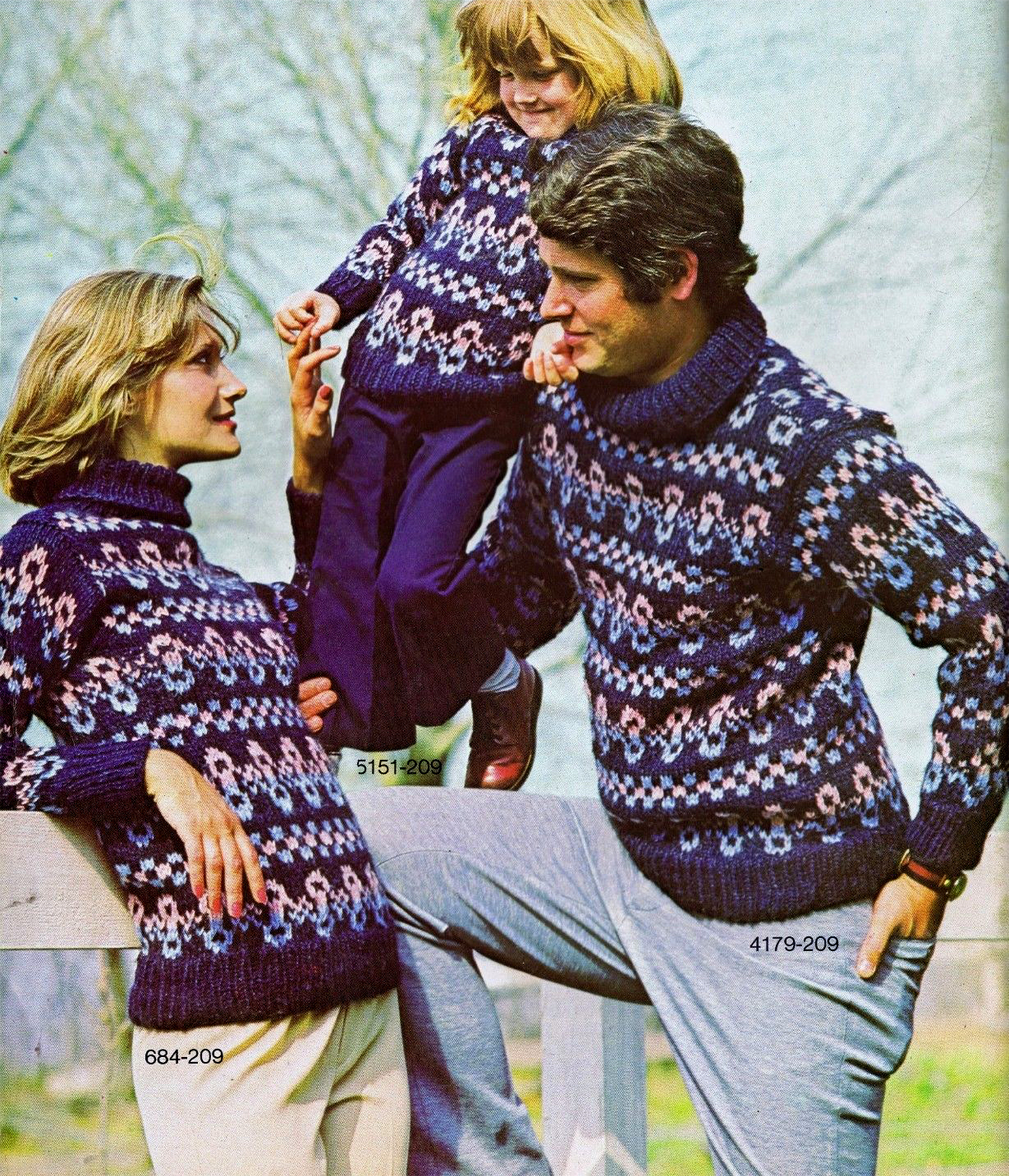 "Mary-Lou, run along now to the house and go play with your dolls.  Your daddy and I have important 'business' to take care of."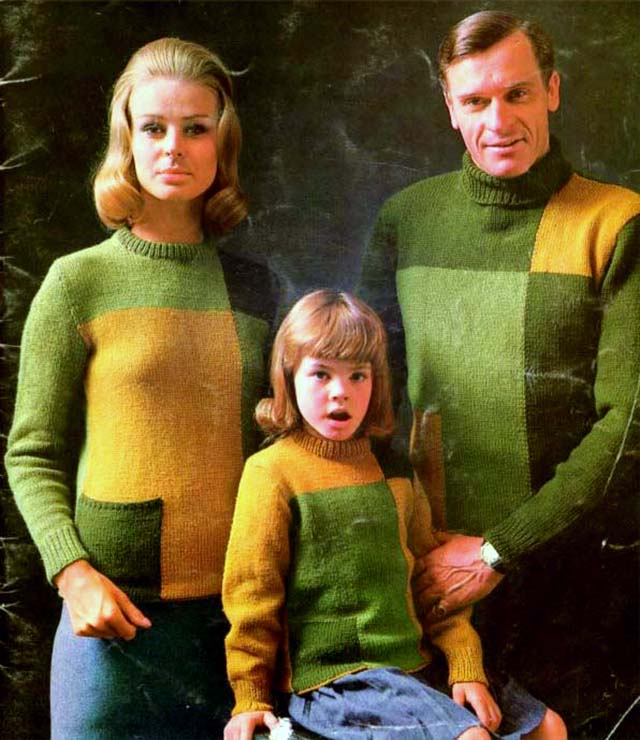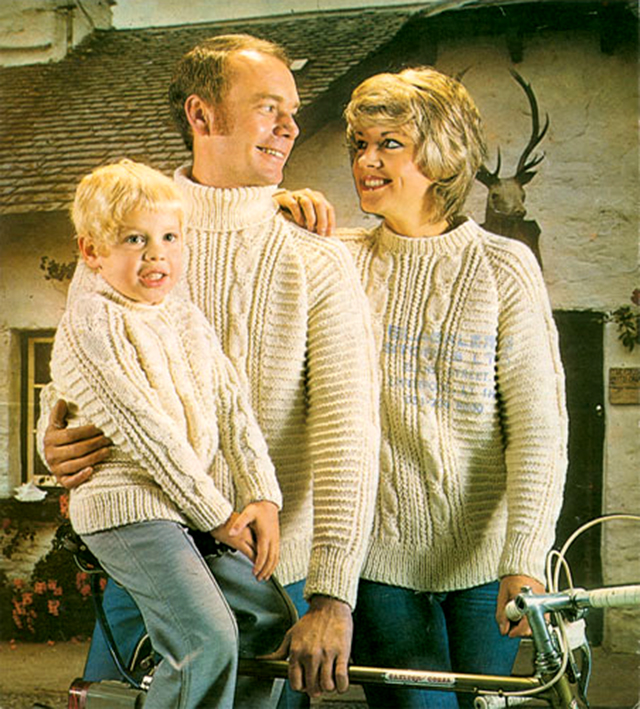 Um, mom and dad – pay attention.  Your kid doesn't have a helmet and he's about to go down.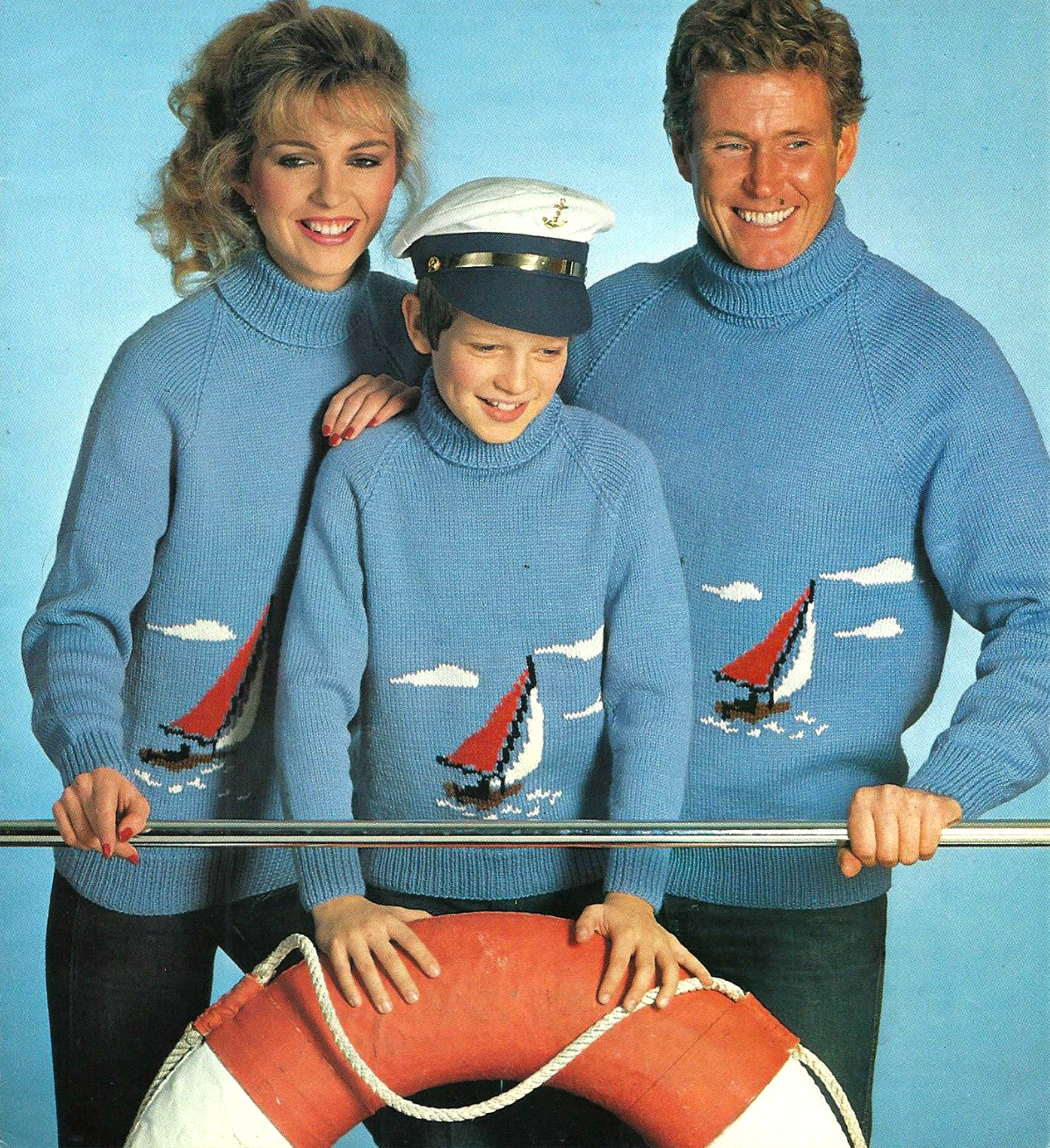 Another family who like to have their sweaters match their activities.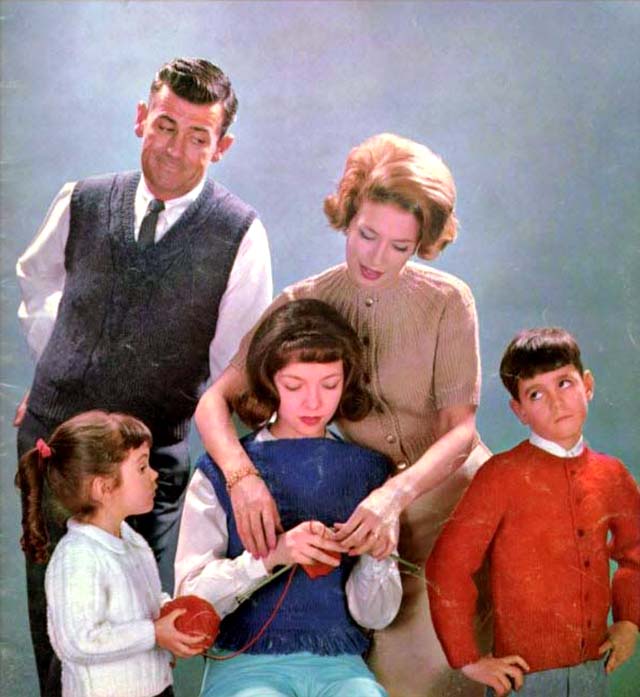 I love how dad and his son roll their eyes and clearly can't abide by the womanly work of sweater-craft.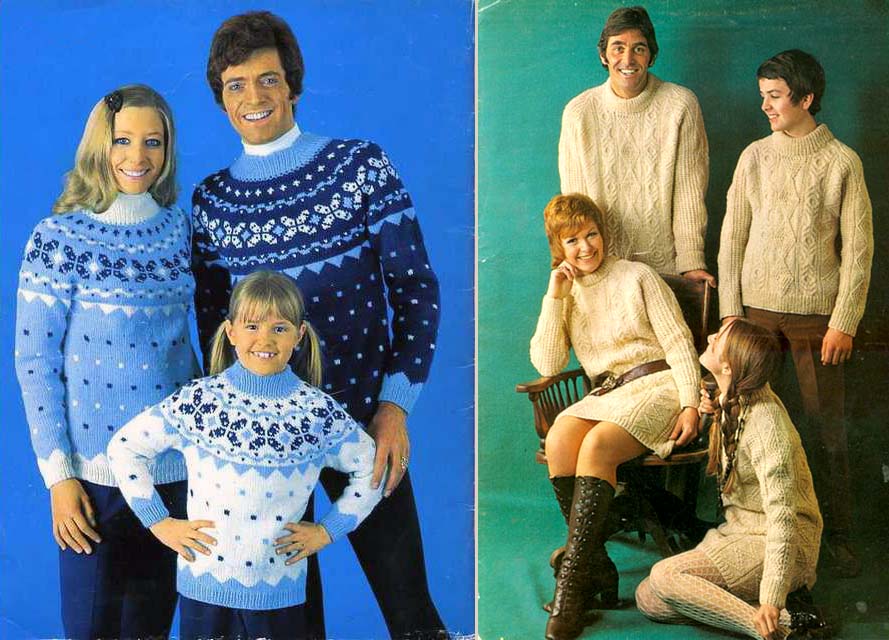 Mom, at right, is rocking some badass boots.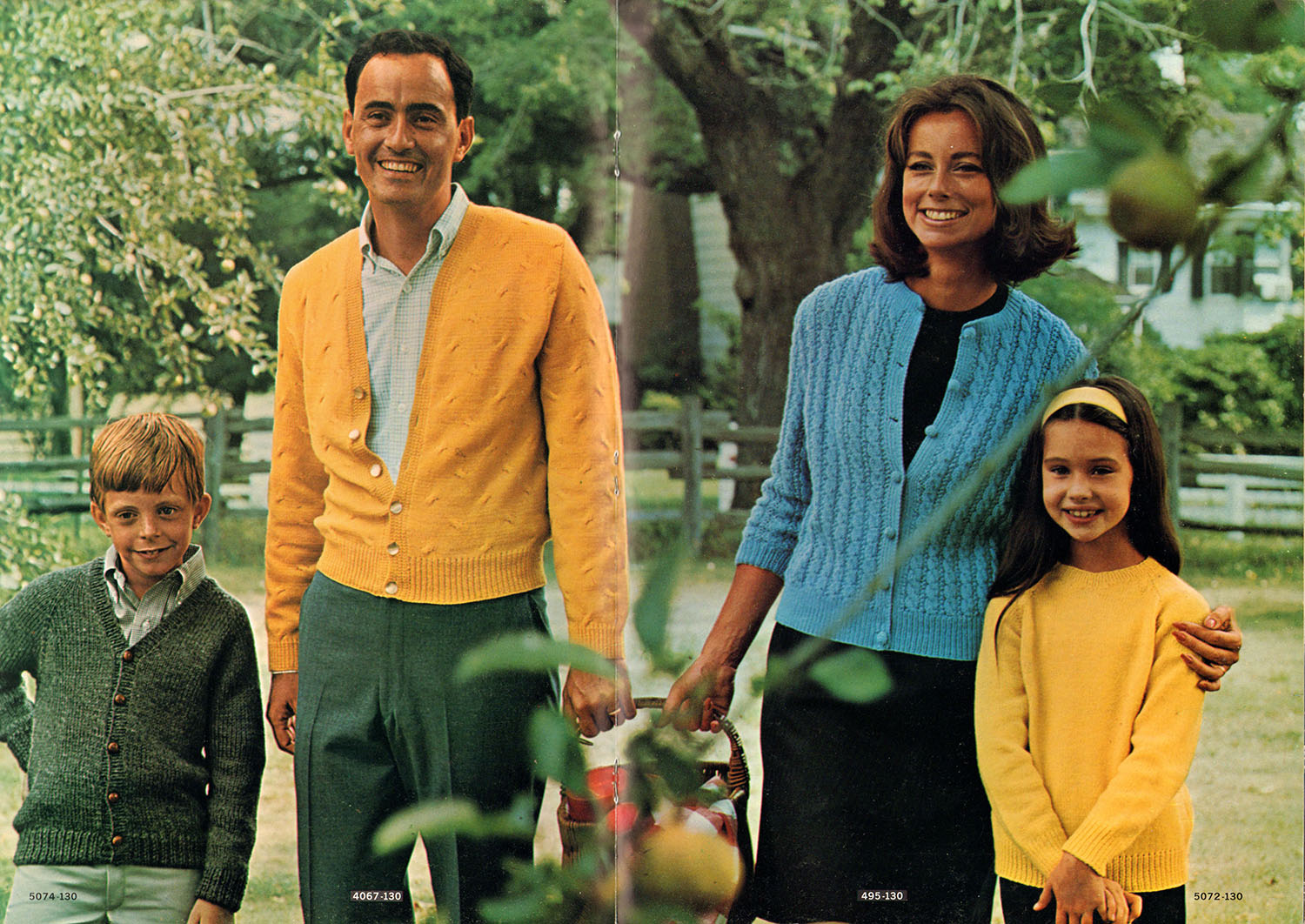 The dad looks like Joey Bishop and his son looks…. adopted.