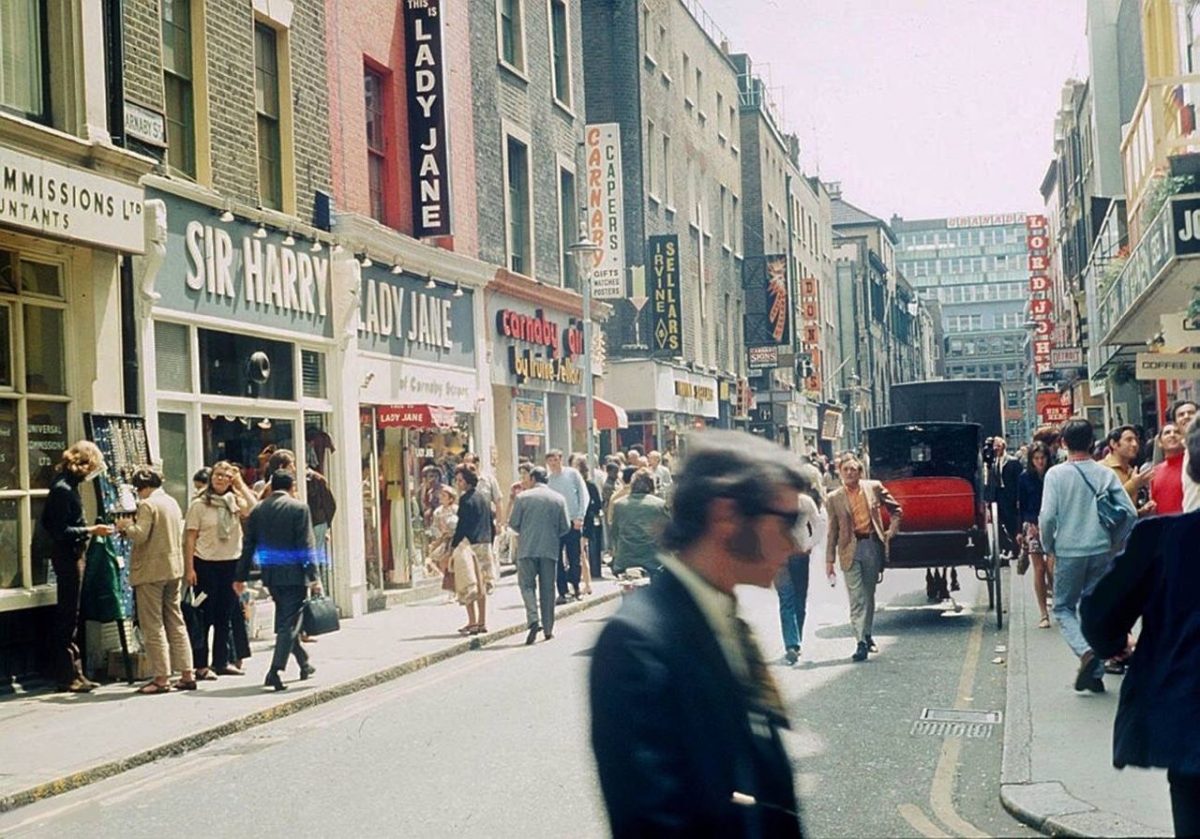 Carnaby Street became famous throughout the world after the 15 April 1966 publication of Time magazine's cover and article that celebrated the street's role:
Perhaps nothing illustrates the new swinging London better than narrow, three-block-long Carnaby Street, which is crammed with a cluster of the 'gear' boutiques where the girls and boys buy each other clothing…
Carnaby Street gets its name from Karnaby House, which was built in 1683 to the east of the road. No one knows where the name originally came from. The street was probably laid out in 1685 or 1686 and within three or four years was completely built up with small houses. They were not built to any high standard and were all replaced in the 1720s (numbers 22, 23 and 40 survive from this time). At the same time as the rebuilds a market started in the 1820s. Benjamin Disraeli, the British Prime Minister, referred in his novel, Sybil (1845), to "a carcase-butcher famous in Carnaby-market".
By the middle of the 19th century Carnaby Street was given over to trades of various kinds including tailors working for the gentlemen's outfitters in nearby Savile Row.
In the 1950s some of these tailors began to produce clothes for direct sale and smartly dressed Mods came to Carnaby Street for relatively cheap, stylish suits. From that time the street has always catered for men's fashion and clothes. Off-the-peg fashion retailers joined the tailors and seemingly overnight Carnaby Street and its immediate environs became famous for the trendy boutiques and their 'dedicated followers of fashion' who were their customers.
In October 1973, the Greater London Council tried to revitalise the street and pedestrianised the street and covered it with an odd rubberised surface.