Sammy 'Lee' Leeman (Anthony Newley): "Well, thank you for that thunderous ovation. Good afternoon, gentlemen, and welcome to the Peepshow Club. And you're welcome to it. We've got a wonderful show here for you today so I want you to forget about the wife and make yourselves comfortable; not too comfortable there, Sir, thank you. We were raided last week. Sit back, relax, enjoy yourselves. We've got some really beautiful girls here, some really beautiful girls

Heckler: "Well let's see 'em then"

Sammy 'Lee' Leeman: "Keep your seat belt fastened Sir, all in good time. Now first of all, there's Jacky. Now Jacky she's a really lovely girl. She started off as a fan dancer, saved up enough money to feather her nest… forget it. Right the Peepshow Club is proud to present for your entertainment and delight the Peepshow Lovelies in a hysterical, er, historical tableau, entitled 'The Garden of Allah'."

– The Small World Of Sammy Lee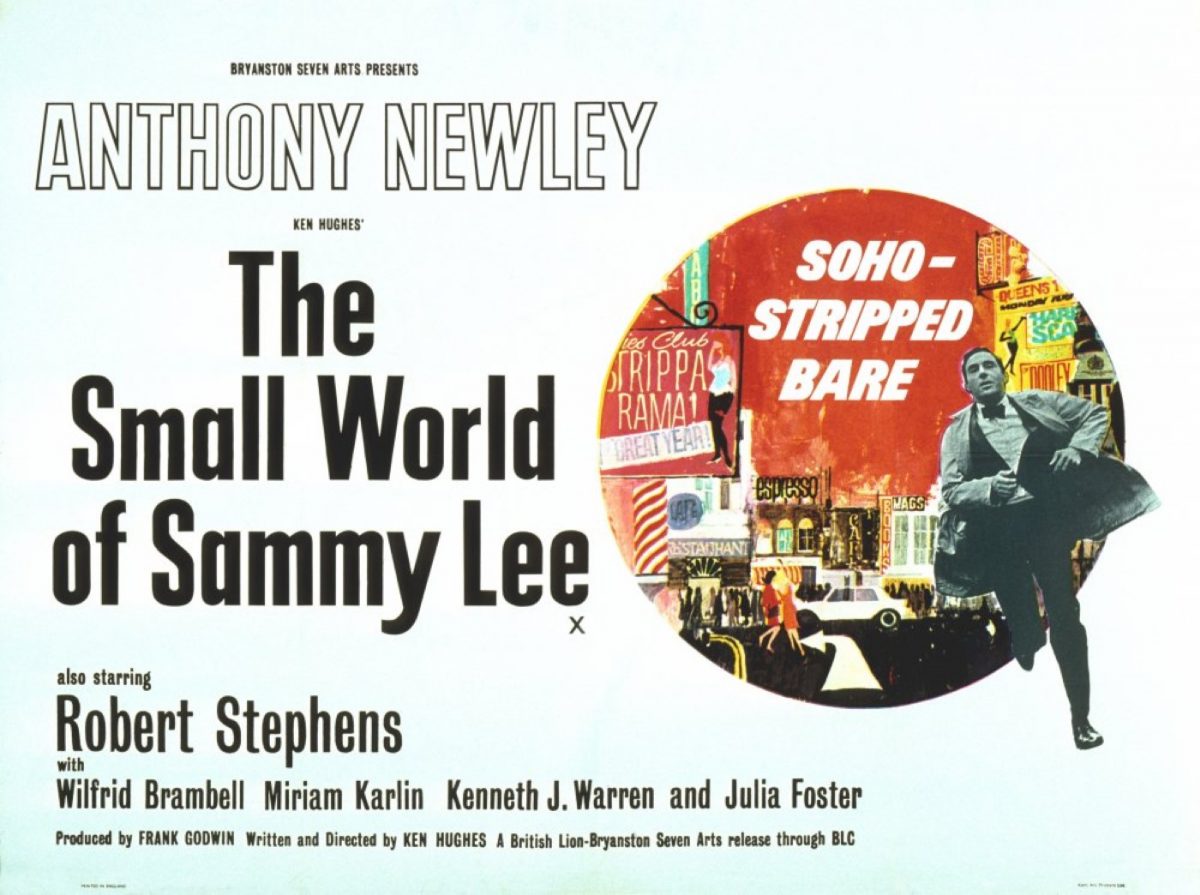 Anthony Newley was a perfect fit for the lead role in The Small World of Sammy Lee (1963). Newley starred as Sammy Lee, a low-rent compere at a striptease club who's in hock to a Soho bookie. He has 24-hours to cough-up or else.
Newley first played Sammy when it was produced for television as a 30-minute monologue written and directed by Ken Hughes. It seemed obvious material for a movie. Yet, Hughes was never quite happy with his finished film. He said he had made the mistake of opening the script out in all the wrong ways. He said he should have kept his focus solely on Lee. That might have worked on TV or as a radio play but not as a movie. In opening it up, Hughes produced a gritty depiction of Soho in all its rough, seedy glory.
Newley underplayed his performance as Sammy Lee. He filtered elements of his own personality through the character. His insecurities about his identity and his need for attention. Newley had been an illegitimate child born in 1931, the product of a fleeting relationship, or what some might unfairly call a one-night stand. He was raised by an uncle and aunt in London but was soon evacuated to the country at the start of the Second World War. Though smart, he had no real sense of who he was or where he was heading until he chanced on a newspaper advert for work as an actor
Acting gave him the opportunity to try out other personalities like a child dressing up in grown-ups' clothes. Some roles seemed to fit better than others. Newley received his first good reviews as the Artful Dodger in David Lean's Oliver Twist (1948). He also popped his cherry when he was seduced by one of the film's co-stars Diana Dors. It was the beginning of a sex life that meant he was never faithful to anyone which later led to seedy allegations of a "Lolita complex".
Newley never seemed to mature emotionally. He was rather narcissistic. He claimed he had never been in love which was probably true. This strange admission caught the interest of Joan Collins. "What is he — some sort of faggot?" Collins allegedly enquired. The pair met, it seemed an obvious match. Newley married Collins in 1963. The couple had two children together. How long Newley was in love with the beautiful Collins is unknown. He proved to be unfaithful to her throughout their marriage–something Collins must have suspected would happen as during the making of The Little World of Sammy Lee she was a constant presence on the set to ensure Newley didn't stray with his young blonde co-star Julia Foster.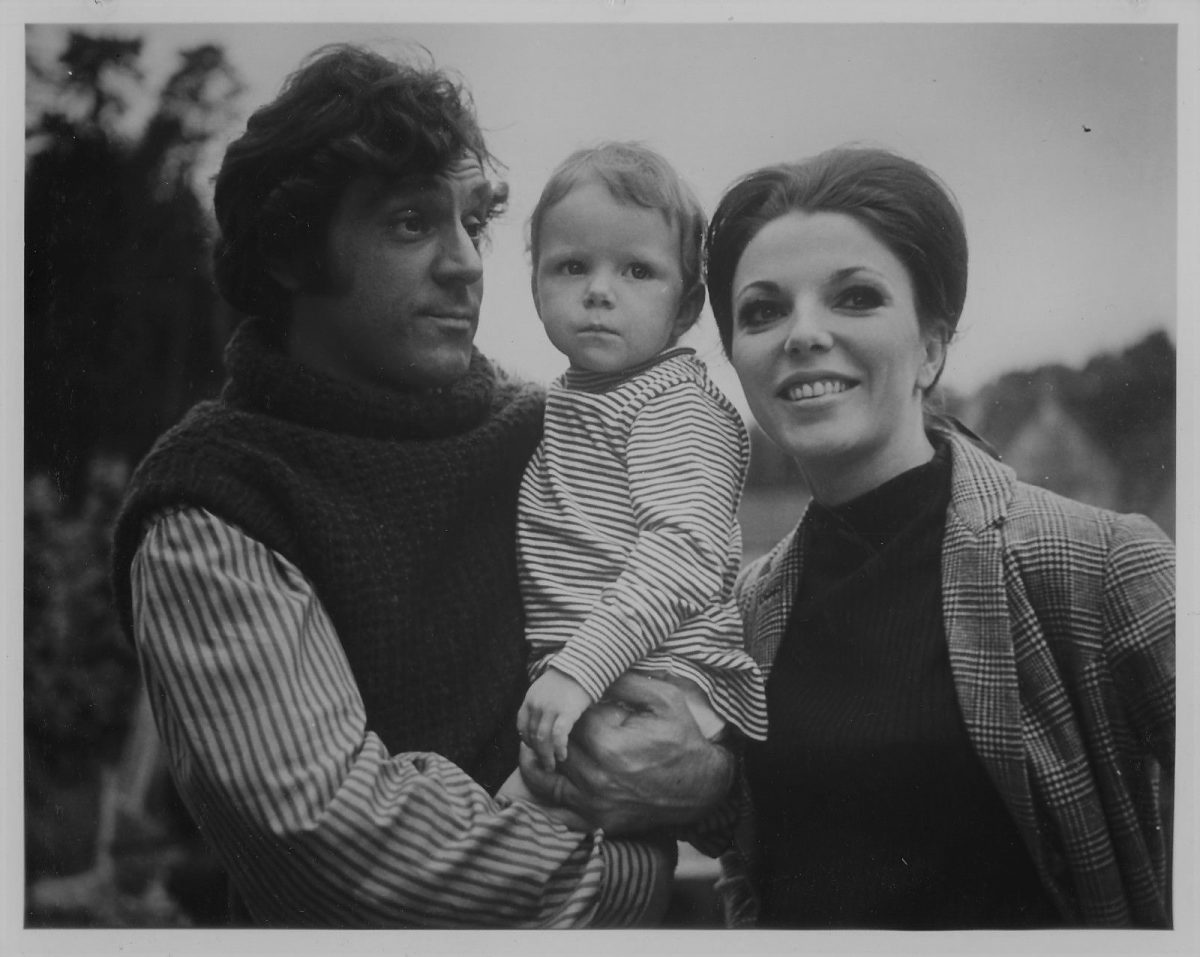 But Newley wasn't all cock and no trousers, he was a highly talented singer, writer, actor, and stage performer. He co-wrote with Leslie Bricusse some of the biggest stage and film musicals of the 1960s and 1970s. Productions like Stop the World–I Want to Get Off (1961), The Roar of the Greasepaint—the Smell of the Crowd (1965) and Willy Wonka & the Chocolate Factory (1971). These musicals produced such perennial favourites as the Grammy-award winning "What Kind of Fool Am I?", "Feeling Good" (most famously covered by Nina Simone), "The Candyman" (a #1 hit for Sammy Davis Jr.), and even the title song for the James Bond movie Goldfinger.
Newley was a genuine talent who should have been far more successful and better remembered than he is today. But things went belly up when he directed, wrote, and starred in the bizarre semi-autobiographical sex movie Can Heironymus Merkin Ever Forget Mercy Humppe and Find True Happiness? Newley played a singer going through a mid-life crisis. Collins played his wife. Their children were their on-screen family. The film was Newley fessing up to his inability to ever stay faithful. The film also presented his love for nubile, young women, which later led to sordid allegations of an inappropriate interest in " youthfulness" and youth as an aphrodisiac. One critic, Michael Billington suggested every copy of the film should be buried. Rex Reed said, "If I'd been Anthony Newley I would have opened it in Siberia during Christmas week and called it a day."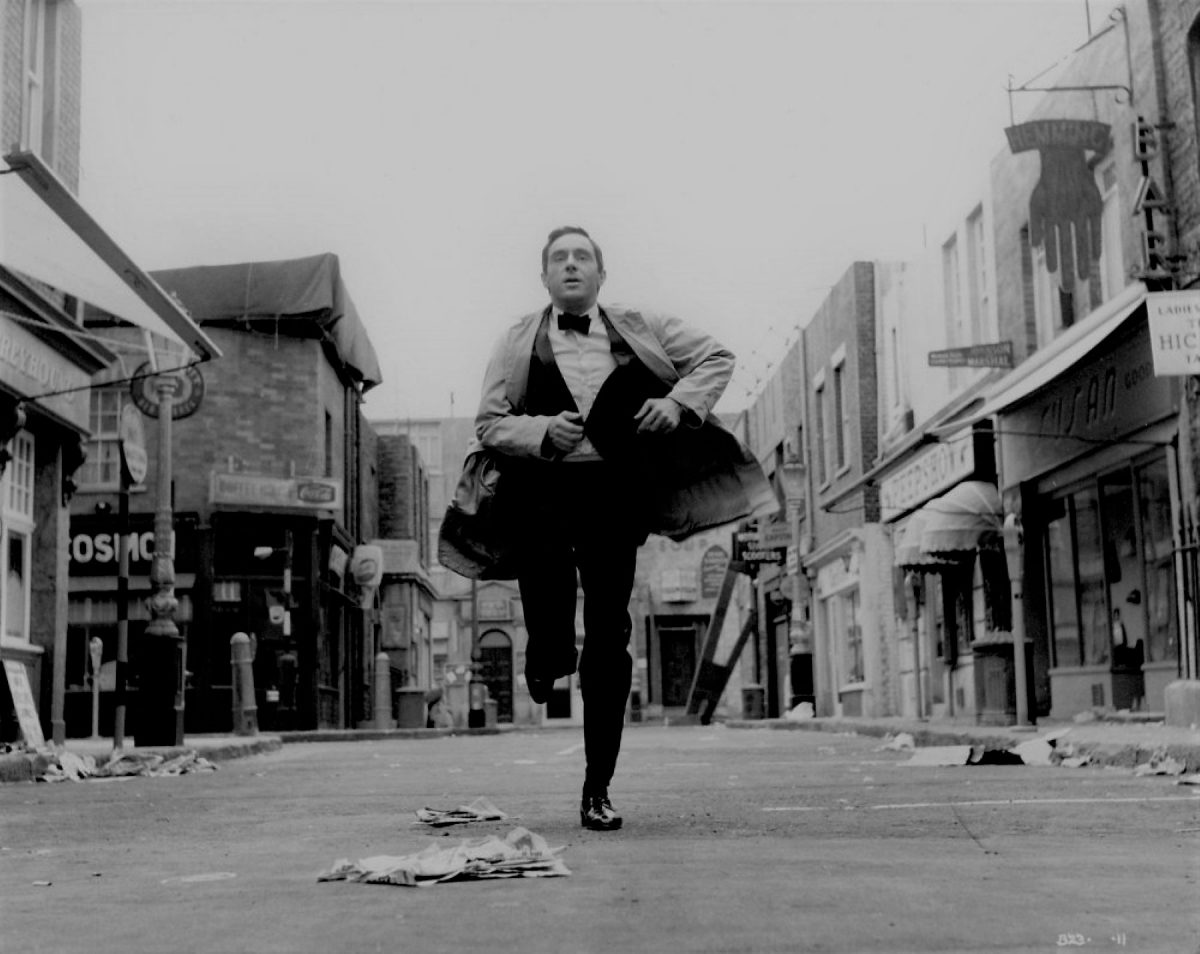 Newley had one more roll of the dice when he starred in the musical film Mr. Quilp based on Charles Dickens' The Old Curiosity Shop. The film bombed. Newley disappeared to America singing in Las Vegas supper clubs and the Borscht Belt summer resorts in the Catskill Mountains. Though there was the occasional spark, Newley never burned as bright again. He died in 1999 at the age of 67.
The Small World of Sammy Lee gave Newley the opportunity to show his talent as a serious actor. He made the film while starring every night in Stop the World–I Want to Get Off in London's West End. If the film had been a success on its release, Newley would have had a different career. He could even have been a contender for those roles other actors made their names on. It's not too hard to imagine Newley as a far darker, more narcissistic Alfie or a more needy and vicious Freddie Clegg in The Collector.
Newley gave a brilliant performance as a little man drowning in the world of his own failings. He was ably supported by Julia Foster, Robert Stephens, Warren Mitchell, Miriam Karlin, Wilfred Brambell and Roy Kinnear. The Small World of Sammy Lee presented an indelible portrait of a long-gone Soho of hustlers, gangsters, and seedy villains all beautifully shot by Wolfgang Suschitzky, who went onto film Get Carter. Writer and director Ken Hughes went onto direct Chitty-Chitty Bang-Bang.