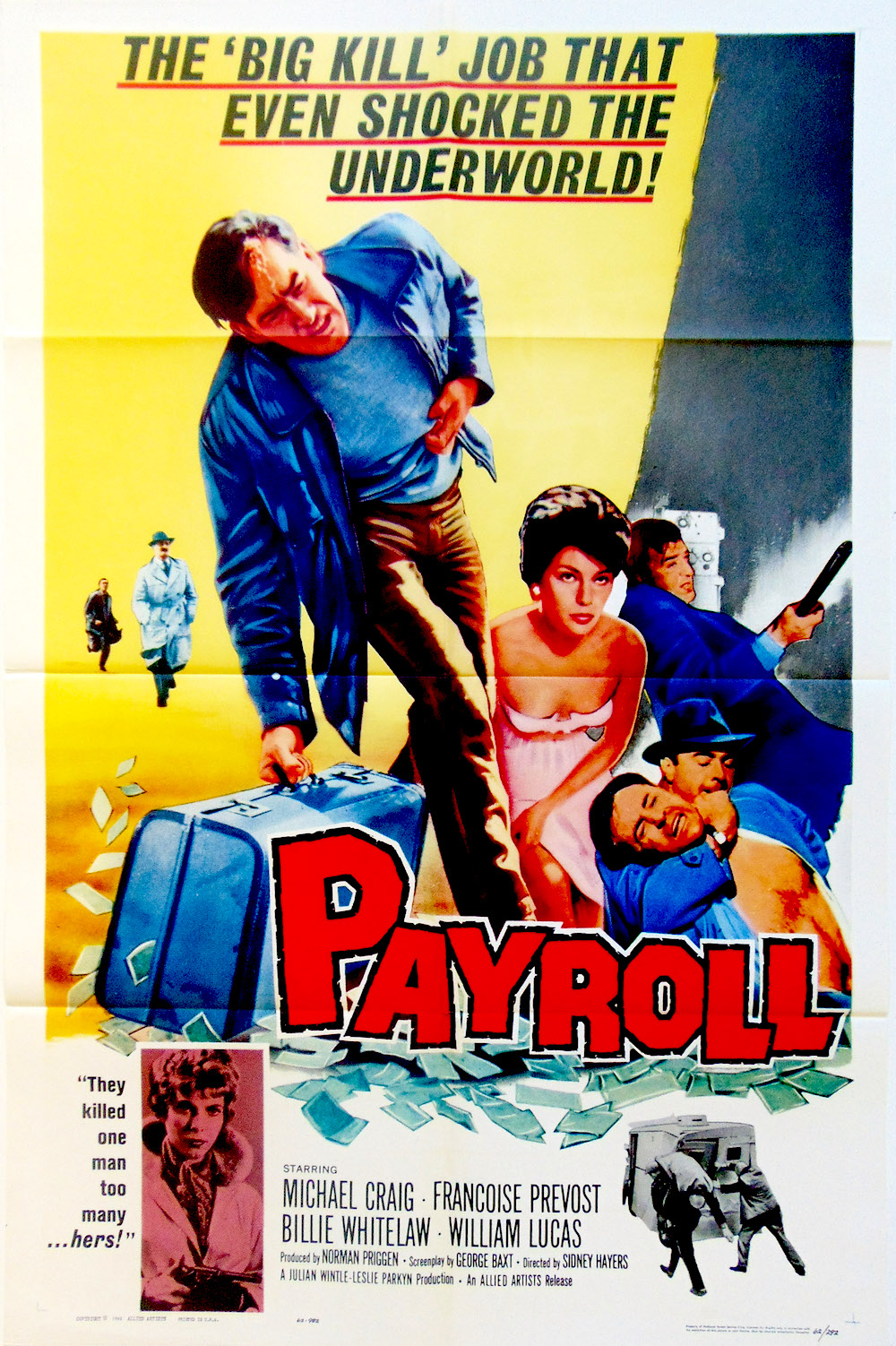 Billie Whitelaw did it first.
Long before Jack Carter returned home to take revenge on the men who killed his brother in Mike Hodges' Get Carter, Billie Whitelaw had been there first.
In Sidney Hayers Payroll (1961), Whitelaw played the wife of a security guard who is snuffed-out by a gang of robbers. Whitelaw's revenge on her husband's killers was less brutal than Michael Caine's Carter, but was just as effective and deadly.
It's not just the storyline that anticipates Get Carter but the use of Newcastle as a backdrop to the action. Newcastle has rarely looked as grim, menacing, gritty, or unforgiving.
The robbery itself also prefigures another seventies Brit crime movie Villain.
In Payroll, the gang of Johnny Mellors (Michael Craig), Monty (Kenneth Griffith), Blackie (Tom Bell) and Bert (Barry Keegan) rob a wages van just like gangster Vic Dakin (Richard Burton) and his team later did in Villain in 1971. Both movies also had an accountant on the inside, while the robbery in Payroll looks like a test drive for the one in Villain.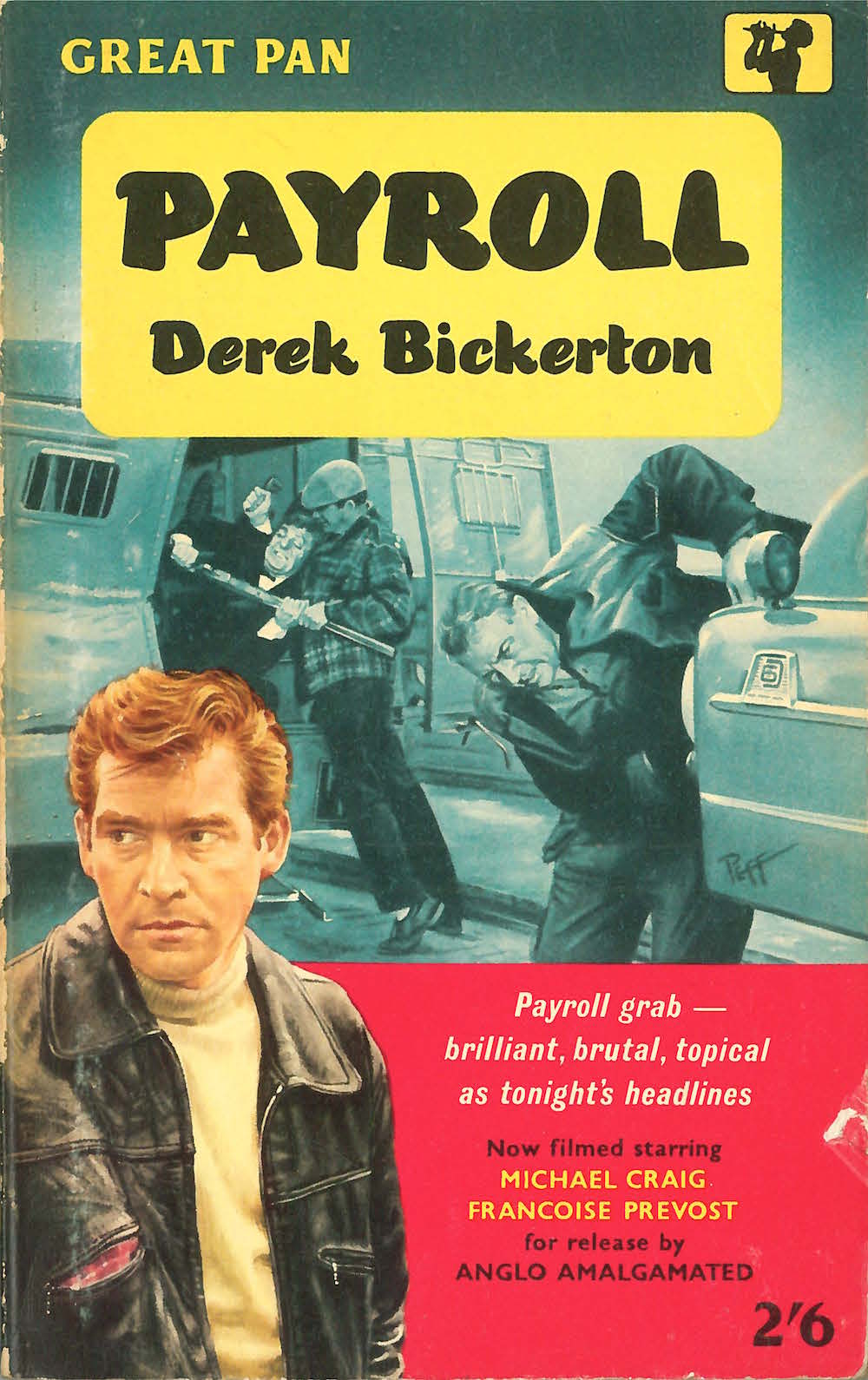 Payroll was adapted from the novel by Derek Bickerton, who gave up crime writing to become a highly respected linguist. Bickerton's novel was originally set in Birmingham, but director Hayers relocated the action to Newcastle. Just as Hodges later relocated Ted Lewis' Jack Return's Home from Doncaster to Newcastle.
The book was adapted by American writer George Baxt. He kept the script faithful to Bickerton's novel but added in his own wicked sense of humour. That said, his script was taut, lean, with never more than the necessary dialogue. Baxt went on to have a career writing crime fiction featuring the first black gay detective Pharaoh Love. He also wrote a series of whodunnits? featuring Hollywood stars like Tallulah Bankhead and Alfred Hitchcock.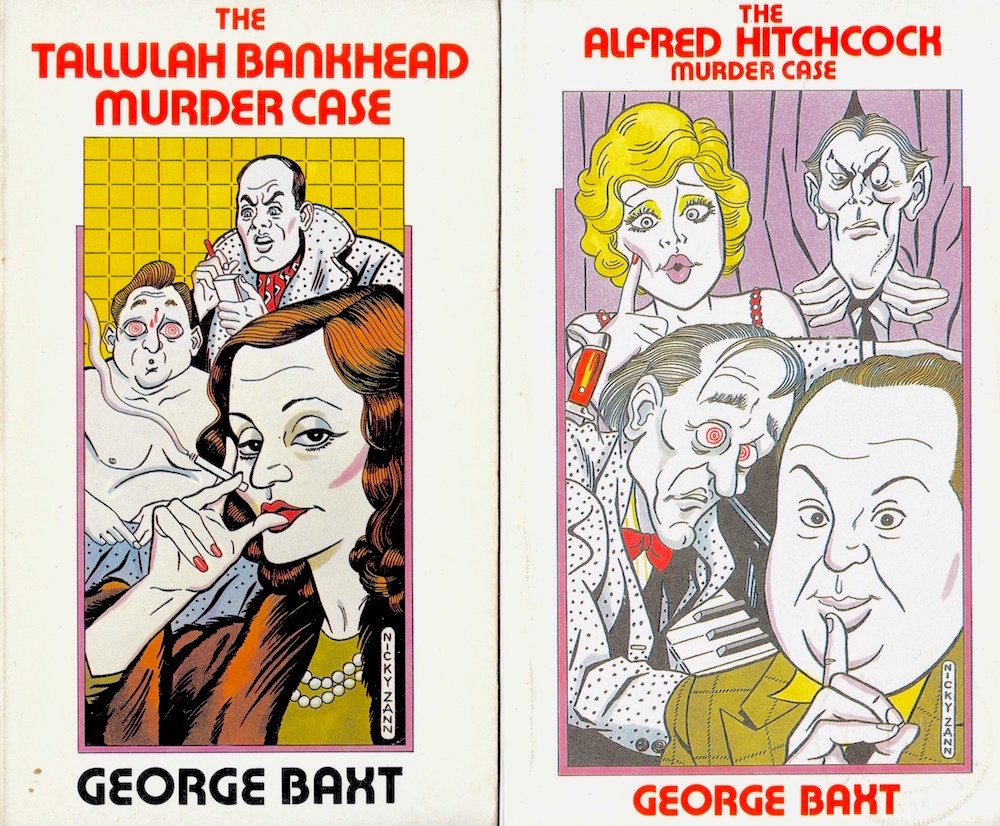 As for the cast, well, Michael Craig was perhaps a strange choice to play gang leader Mellors. Craig had been groomed to be a major star by the Rank Organisation. You know the type–leading men who were handsome, strong, kind and could make the girls swoon. In Payroll, he went against type as a tough, impulsive and aggressive gangster.
In support were the always reliable Kenneth Griffiths and moody Tom Bell.
But it was Billie Whitelaw who steered the film with her steely performance from passive, loving, and heart-broken wife and mother to vengeful fury:
"I'm going to get them!" she screamed. "They won't get away with this. I'll kill them!"
Payroll is one of those almost forgotten great British crime movies from the 1960s like Hell's a City, Violent Playground, or Jigsaw that has had a new lease of life (and much acclaim) thanks to it being screened on Talking Pictures TV.