First produced by Topps in 1967 as cards and brought back in 1973 in sticker form, Wacky Packages lampooned popular products and brands.
Early 'Wacky Packs' featured the work of notable illustrator Art Spiegelman (perhaps most famous for his comic book masterpiece Maus), who did most of the early sketches, and Norman Saunders (he of the racy Battle Cards), who applied the paint.

The super Wacky Packs site tells us:
Although this series is known as "the 1st series", all 30 titles had already been released as die-cuts in 1967/8. The 1967/8 die-cut series was not greatly successful however, while the re-release in 1973 was phenomenally successful.. Perhaps the peel-and-stick format made the difference (die-cuts were punch-and-lick)…
Packs came with
two stickers,
a checklist,
a piece of gum.
Twenty-four of the first designs also sold as posters, folded to fit in the card-size packaging. Some were distributed in loaves of Wonder Bread. But not all brands backed the fun.
Collectors Weekly notes:
Needless to say, these images did not endear Topps to many of the top brands in the United States, which is why numerous cease-and-desist letters caused Topps to pull some of the most offending parodies, including one for a brand called Band-Ache made by Jerkson & Jerkson, which depicts a bandage ripping the flesh off the arm of a user as it is removed.
The first series of 1973 are all hereunder. (Can you name all the brands being referenced?)
Sixteen different series were produced from 1973 to 1976 and were sold in five-cent packs containing .. There were approximately 30 cards in each series and nine puzzle cards with a series checklist on the back.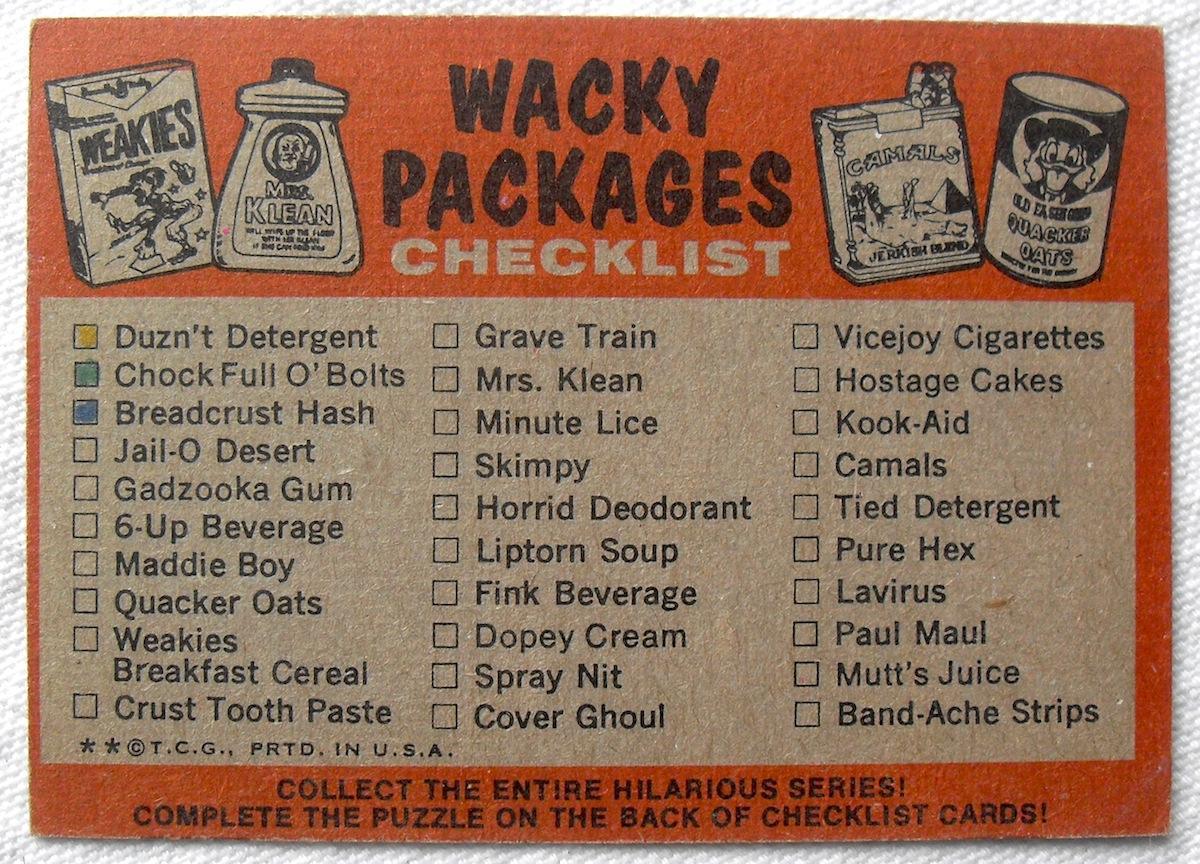 Images via: Christian Montone